Have groceries & meals delivered for busy parents
I enjoy writing these articles for my readers, you guys. I don't accept payment for writing reviews, my opinion on products is my own, but if you find my recommendations helpful and you end up buying something through one of the links I may be able to receive a commission on that.
More information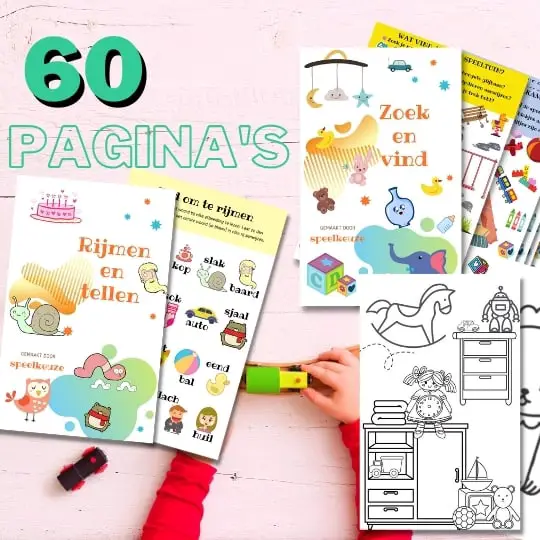 Always something to do for the holidays or rainy day?
Play Choice now has the ultimate activity book collection, with over 60 pages of fun coloring pages and educational puzzles.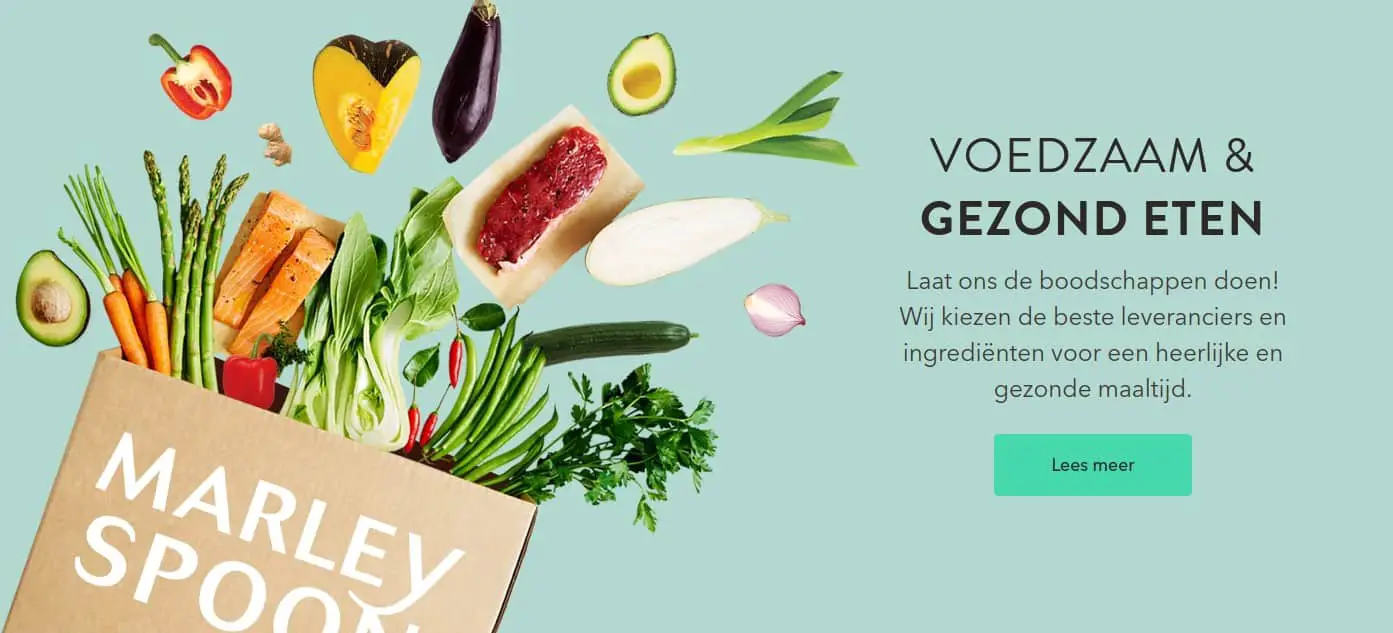 (pictures of Marley Spoon)
Providing my family three meals a day is a lot of work. It is time consuming, expensive and labor intensive.
That was why I was thrilled to learn about the food delivery service that brings fresh produce and meat to you.
It helps me a lot not to have to work, then pick up my child on the way home from daycare and then have to do some shopping and cook.
My new rescue to have more time for myself is to have groceries and meals delivered!
I often go to the supermarket at least three times a week. Limited time to schedule forces me to tip nearly every meal my family has to eat.
On days when there is no time to shop and prepare food, I often order delivery from restaurants.
Having a picky two-year-old plus a foodie who hates having to eat the same food twice in a row only makes it more difficult.
To see if time, money and effort could be improved, I tested various meal delivery services and had groceries delivered.
And I have to say, the right services for a family save me a lot of time and a little more time for myself and my family.
In the end, I found two delivery services to suit moms, and I'll cover them here, detailing the meal experience and family suitability for you to try too.
Not every service is equally suitable for a family with children, especially the meal boxes, so I will come back to that specifically.
The Best Meal Delivery Services for Busy Moms?
It is number 1 have groceries delivered by Albert Heijn. It saves a lot of hassle and I now have it delivered once a week to have the heaviest things and products that do not spoil at home.
The number 2 is perfect if you don't have time to come up with something new every time, like I did for my little man. This meal box from Marley Spoon I thought it was the best for a family, because they are specially adapted to it.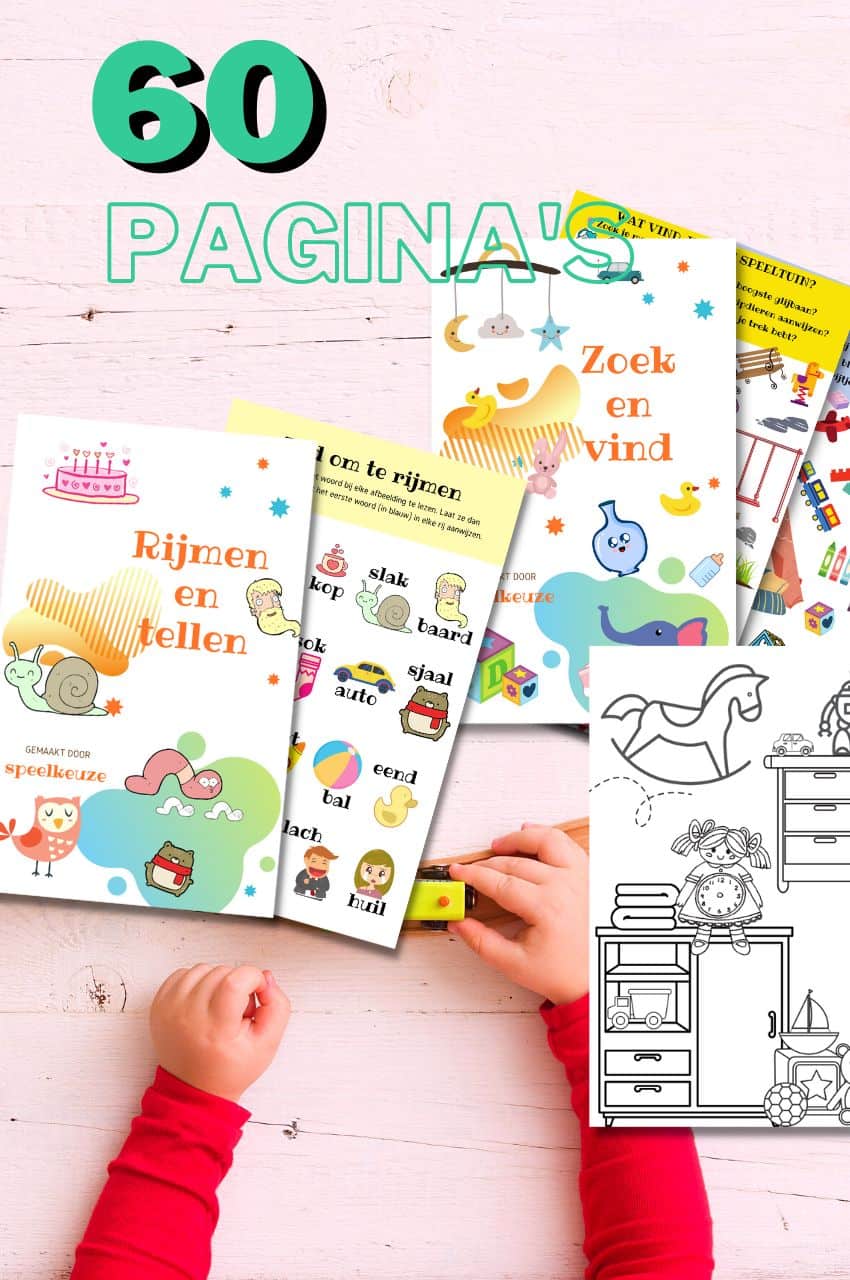 A play theme in your mailbox every month?
Fun play tips, activity books and more, with the first email being our free mini-guide "educational toys"
We will only use your email address for this newsletter and respect your privacy
Marley Spoon
What we like:
20 recipe choices per week
Meals offer interesting twists on the common everyday food
Most recipes are ready within 40 minutes
What we don't like:
Recipes are sometimes not as tasty as they seem (but I have that with most boxes, there are gems and sometimes some misses)
Some few options for vegans and vegetarians
Marley Spoon started in Berlin in 2014, came to the Netherlands a year later. But as delectable as the photos and recipes may seem online, the big question is: do they actually deliver?
We tested several kits to find out.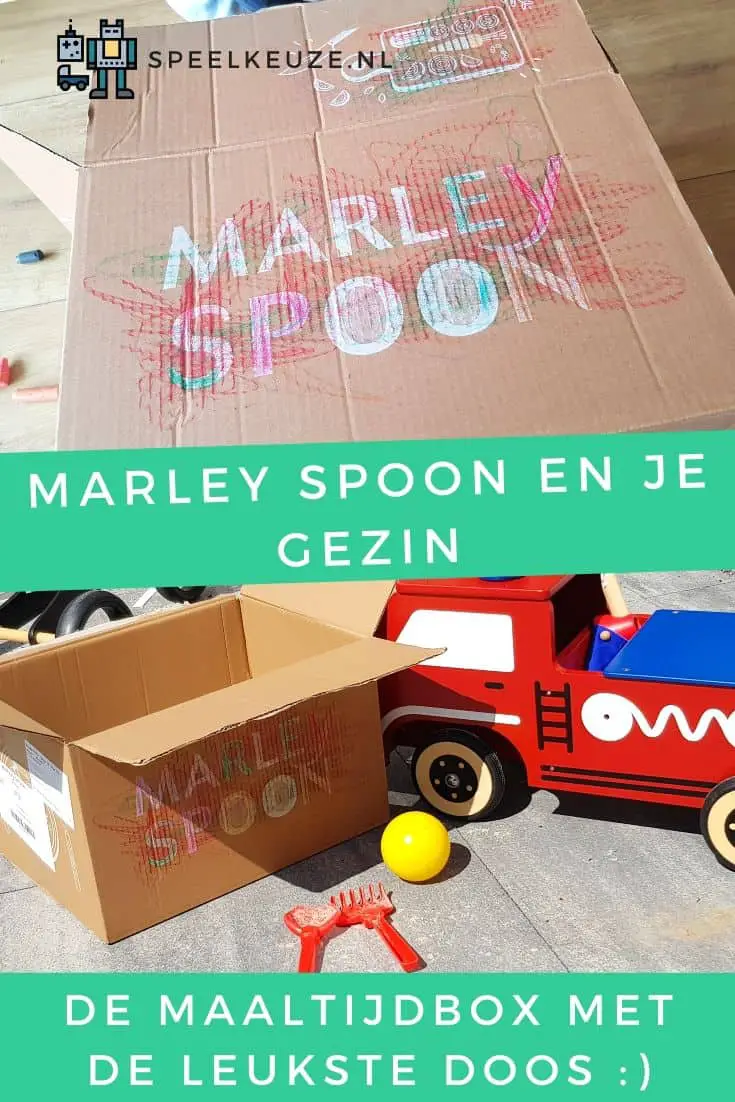 How it works: plans for two or four people
Signing up is very easy. You don't have to choose between a lot of different plans, such as vegetarian or calorie-restricted.
Just decide if you want to serve two or four people and how many meals you want to have each week, from two to five meals with the two-person plan or up to four with the four-person plan.
You can set food preferences when you sign up so that if you decide not to choose your meals for a week, you don't automatically receive something you don't want to eat.
Of course you can change these preferences at any time.
Kits come once a week and contain most of the ingredients needed to prepare meals.
Skipping weeks is a breeze to do both online and in the app, as well as changing recipes, plans, delivery information, and canceling the service completely, they're not fussy about that.
Some services offer weekly or monthly deliveries, but not this one. However, you can essentially make these options yourself by skipping deliveries up to two months in advance.
Choosing meals: Good variety of quick recipes
Marley Spoon offers 20 recipes every week, all of which can be done in six steps and take no more than 40 minutes.
The recipes have labels such as 'low carb', 'dairy free' and 'less than 30 minutes' at a glance to help you decide.
We only saw two vegetarian meals a week, and only occasionally one was also vegan.
Some weeks there would be a keto-friendly meal with 13 grams of carbs or less, but other weeks there would be no keto option.
So if you are on a limited diet and you are counting on a fixed choice of meals, this can be a problem.
They offer 20 recipes every week, all of which can be done in six steps and take no more than 40 minutes of cooking time and it's a fun variety of cooking styles.
If you like a little more Asian influences, like we do, there is always something tasty to cook with. That's why it has also become our favorite meal box.
It's nice how the recipes offered a myriad of meals that we don't see every day, things like lamb chops with roasted shallots and grapes, broken noodle paella, and worldly options like Vietnamese fish soup.
And there were still enough signature dishes to satisfy the usual cravings. Think oven-baked chicken with apple-walnut salad and mini meatloafs with crispy potatoes and green beans.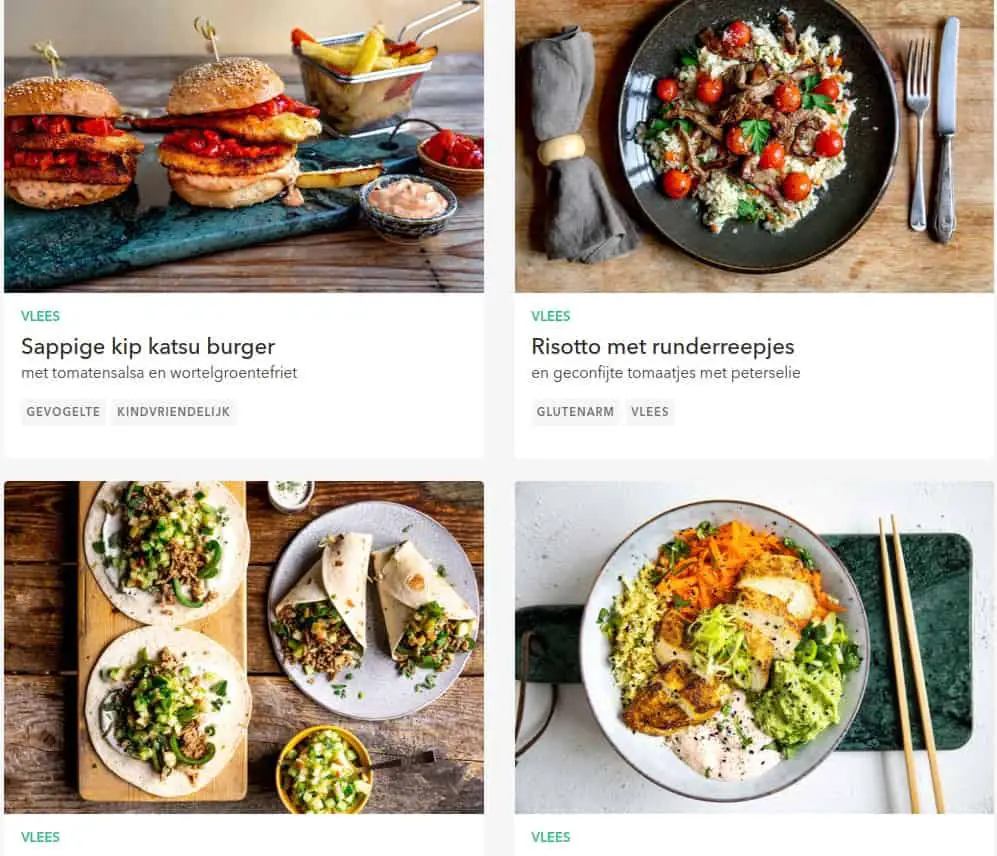 Clicking on a recipe photo will give you the full recipe so you can see if you are ready for the job. However, there does not seem to be a way to print the recipes, but they are included when you receive them at home.
Each meal comes with a full-color recipe card with step-by-step photos, nutritional information and estimated cooking time.
The recipes are available online and also in the app, but they cannot be downloaded or printed.
The app is well designed and easy to navigate. It automatically saves the recipes you have ordered and it has a favorites tab where you can keep track of what you love and may want to order again.
You can manage your orders and change your information and search the frequently asked questions.
Packaging: mostly recyclable
The box and insulated liner are all made from recyclable paper and cardboard, so they are easily recyclable in the cardboard bin. The meals were bundled in paper bags, making it easy to keep the ingredients together.
The cooking process: streamlined and uncomplicated
The kits contain almost everything we needed for each recipe, but you need to have the basics in house.
Every kit we tried assumes users have cooking oil, salt, and pepper, but Marley Spoon also assumed we also had flour, butter, apple cider vinegar, and red wine vinegar.
Since this reduces plastic packaging and these are basics that we do indeed have on hand, I didn't mind filling those out myself. But non-chefs with a barebones pantry might get frustrated.
The amount of prep work was not hard and usually took 10 to 15 minutes. We never needed more than two pans and a bowl or two, so clean up was easy. And cooking times were accurate.
The recipes were simple and straightforward, but absolute beginners may need a little more instruction than what was provided on the recipe card.
For example, one sauce was thickened by a roux and could have gotten lumpy had we not known to pour in the liquid a little at a time.
Who is it good for?
Martha & Marley Spoon is good for people who want to get out of their cooking rut (there is a choice of 20 meals per week) but don't want to spend too much time in the kitchen, in our case due to a busy family life.
Especially for people who enjoy trying something new and out of the comfort zone every week and introducing your family to new flavors.
Who is it not good for?
Absolute beginners may struggle, and those used to bold flavors may also be a little disappointed. And if you have specific dietary restrictions, you may want to try a different service that really caters to your needs.
The sleek website and app make it easy to change recipes, skip weeks, change delivery information and even meal plans.
The links are easy to find and not hidden. Make sure to make changes and cancellations six days in advance.
View menus and more information here on the website
The Family Box
Shipping costs: free
Preparation time: 35-45 minutes
Menu plan: double or family plan, including children
Special note: it is delivered weekly but you can easily skip weeks
I tried four different family recipes from the Family Box. It was the first food delivery kit to arrive at my door, so I wasn't sure what to expect.
I found the service to be a great way to introduce different foods to my family. Their curiosity about each recipe made the experience interactive for all the family.
Packaging
Running errands or taking my older son to sports it takes a lot of moving parts and rescheduling to stay home to receive packages.
Fortunately, they deliver the boxes in a specific time schedule so that you know well in advance when it will arrive.
The four meals shipped by the Family Box came in two large boxes, each insulated and wrapped with foil to hold the products.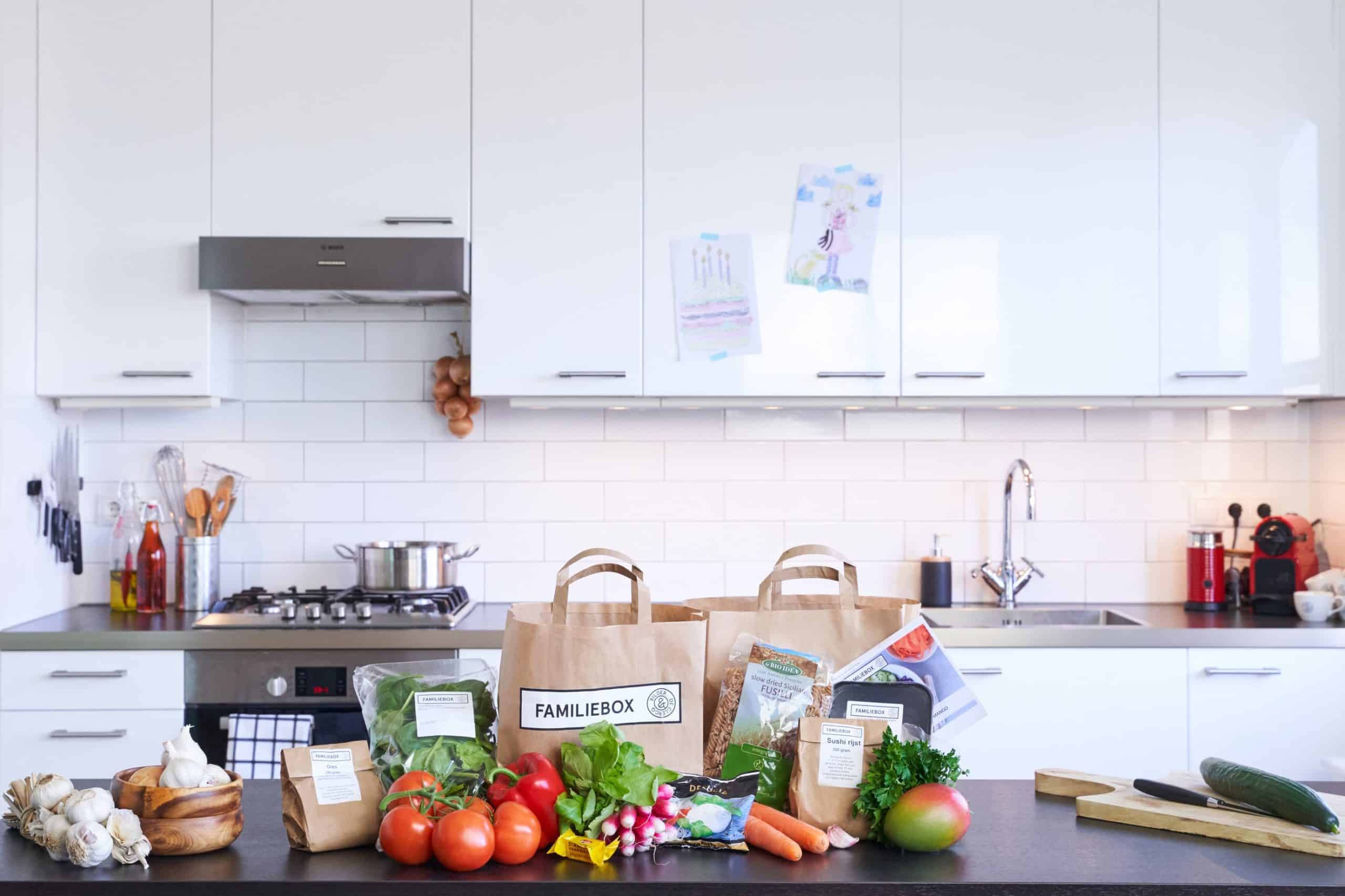 For example, the meat was strategically placed on the bottom of the box, while the fresh produce and sauces were on top. This also allowed the vegetables and cheese to stay fresh and cool, while the meat remained cold during shipping.
Meal experience
Each meal came with instructions, the ingredients needed, suggested cooking times, and recommended combinations.
The instructions were relatively easy to understand and follow. The meals were delicious too, making them a hit with my family.
What I liked most was the meals that you can make with your kids so that everyone can participate, something I always do when I go shopping.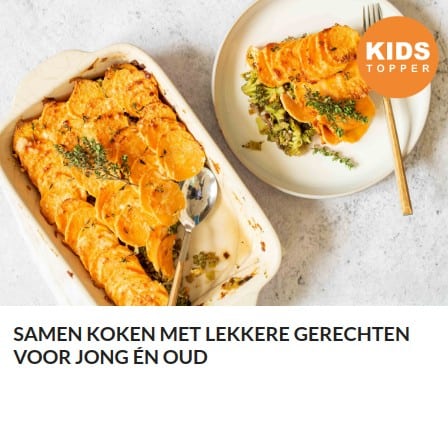 A difficult task I encountered, however, was grating an entire apple for one recipe and an entire block of cheese for another.
Grating is time consuming and not the safest tool to have around kids, so I found myself wishing there was a better way to do that.
But generally good recipes that the children can also help with.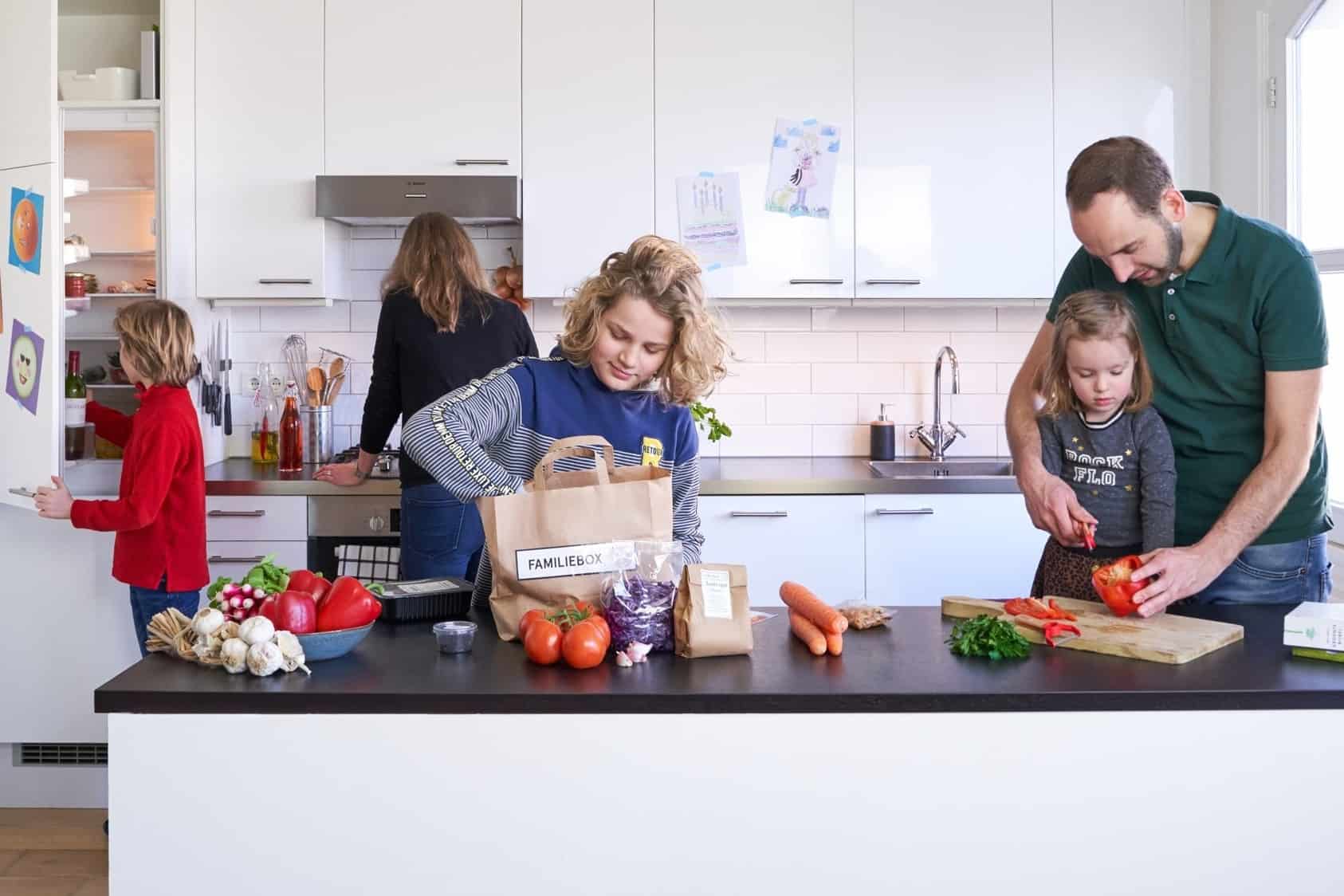 Benefits:
Customer service was impressive. I found the Familiebox to have the best customer service by far.
Meals had a lot of variety. The meals I received were of a mixed variety, each one unique. The boxes contain different meats, starches and distinctive flavors between each meal that prevent recurrence.
Quality ingredients made for a tasty meal. Overall, the meals turned out to be delicious.
Cons:
Some cooking tasks were difficult. As previously mentioned, this was time consuming and difficult for me to do with a toddler around. I now know that I have to choose recipes more consciously.
A lot of waste has to be thrown away. The boxes, packaging, insulators and wraps take up a lot of space. It was not a problem, but it was difficult because my kitchen is not that big. Keep this in mind and make sure you have a space to store everything until the garbage trucks arrive.
Alternative: Hello Fresh
Shipping costs: free
Preparation time: 35-45 minutes
Menu plan: Classic, vegetarian or family plan
Special note: they send a free apron with your first delivery.
HelloFresh sent me three family plan recipes. It was the second delivery to arrive at my door, and in many ways it was comparable to the Family Box.
Packaging
The meal packs arrived in a large box, packed with ice packs and wrapped with an insulator.
It was similar to other services and kept the food fresh and safe until I picked it up.
Meal experience
Each meal came with a photo recipe card with all the ingredients you will need along with step-by-step instructions.
I liked the specific meals that were shipped as one of the easier ones to pick up from all the food delivery services, but did find it getting a bit monotonous.
In addition, I missed the tips and opportunities to choose dishes that I could also make together with the kids.
Conclusion
Most meal packs are all great options for saving time, money and providing nutritious meals for your family.
In addition to the convenience and convenience they provide, many boxes offer great options that are healthy for you and your family.
I missed the family-friendliness in some of the test, and I had that with Marley Spoon, hence my choice for this delivery service.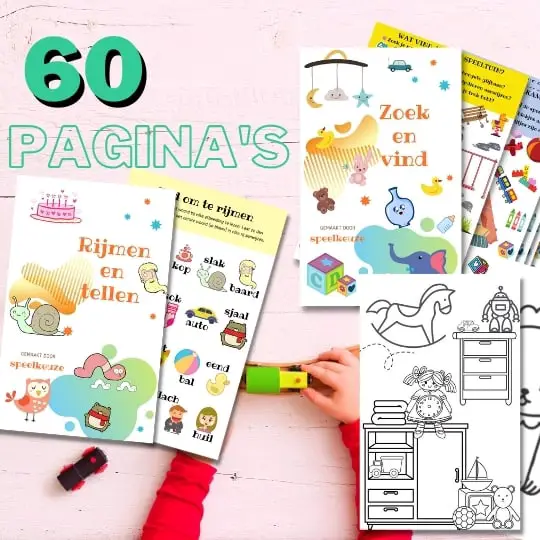 Always something to do for the holidays or rainy day?
Play Choice now has the ultimate activity book collection, with over 60 pages of fun coloring pages and educational puzzles.
Joost Nusselder, the founder of Speelkeuze.nl is a content marketer, father and loves trying out new toys. As a child he came into contact with everything related to games when his mother started the Tinnen Soldaat in Ede. Now he and his team create helpful blog articles to help loyal readers with fun play ideas.