Honeymoon with or without children: on a honeymoon? 5 tips
I enjoy writing these articles for my readers, you guys. I don't accept payment for writing reviews, my opinion on products is my own, but if you find my recommendations helpful and you end up buying something through one of the links I may be able to receive a commission on that.
More information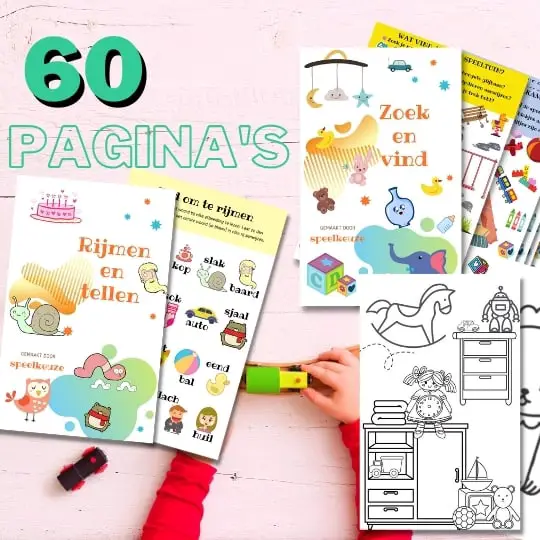 Always something to do for the holidays or rainy day?
Play Choice now has the ultimate activity book collection, with over 60 pages of fun coloring pages and educational puzzles.
Intimate Adult Escape OR Family Vacation? Is Marriage Really Changing So Many Things?
The wedding party was fun to share with the kids, maybe you do our tips on the decoration and entertainment on the special day even followed.
But should you mark this special occasion with just you and your partner, or your new family on a honeymoon with kids?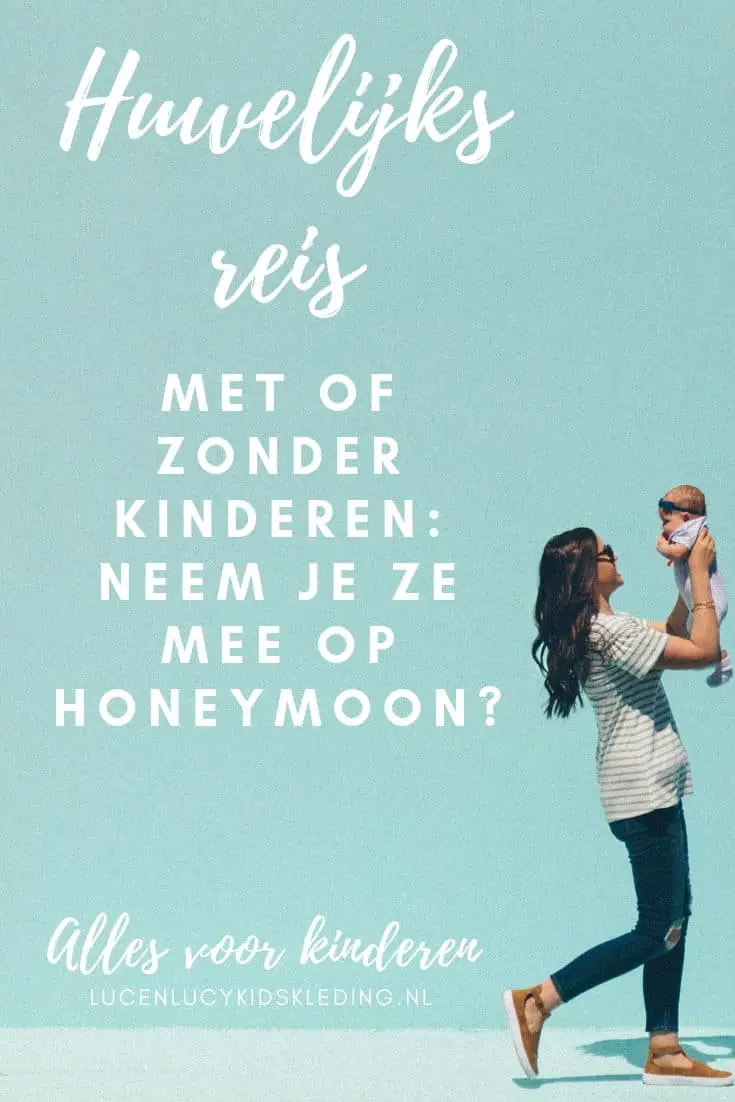 With so many couples ready for the whole family who won't tie the knot until later, or for compound families, this question travels:
Should you take your offspring on a honeymoon?
We ask the experts what they think of a honeymoon with kids.
Life expert and confidence coach Famke Neuteboom says:
That depends on several factors - the age of your kids, budget, and where you plan to honeymoon. The first question to answer is, do you really want your young children to come with you? Bringing kids comes with grumbling teens or bored toddlers, especially for your first newlywed travel. If you don't arrange their activities and interests in advance, none of you will have a good time!
We have a number of ideas here with or without children. Read on to find out what you can think of to base your choice on whether to include them or not.
| Type of trip | Description | Examples |
| --- | --- | --- |
| Honeymoon with young children | Do what the kids love, such as a trip to fairytale Disney after the just completed fairytale wedding | check these options |
| Shorter romantic vacation | Go shorter on a honeymoon with the two of you and then go away with the children | for example to Viti Levu Fiji |
| Shorter family trip | After that, you can take even shorter trips with the family, such as to an aqua park not too far away | like these trips |
| Travel with teenagers | With teens, you don't know how much longer they will enjoy going. Plan your honeymoon to a destination where they are having a good time | check these options |
| Longer romantic trip | A romantic trip that you take together does not have to be that expensive. For example Santorini, Greece | check out these trips |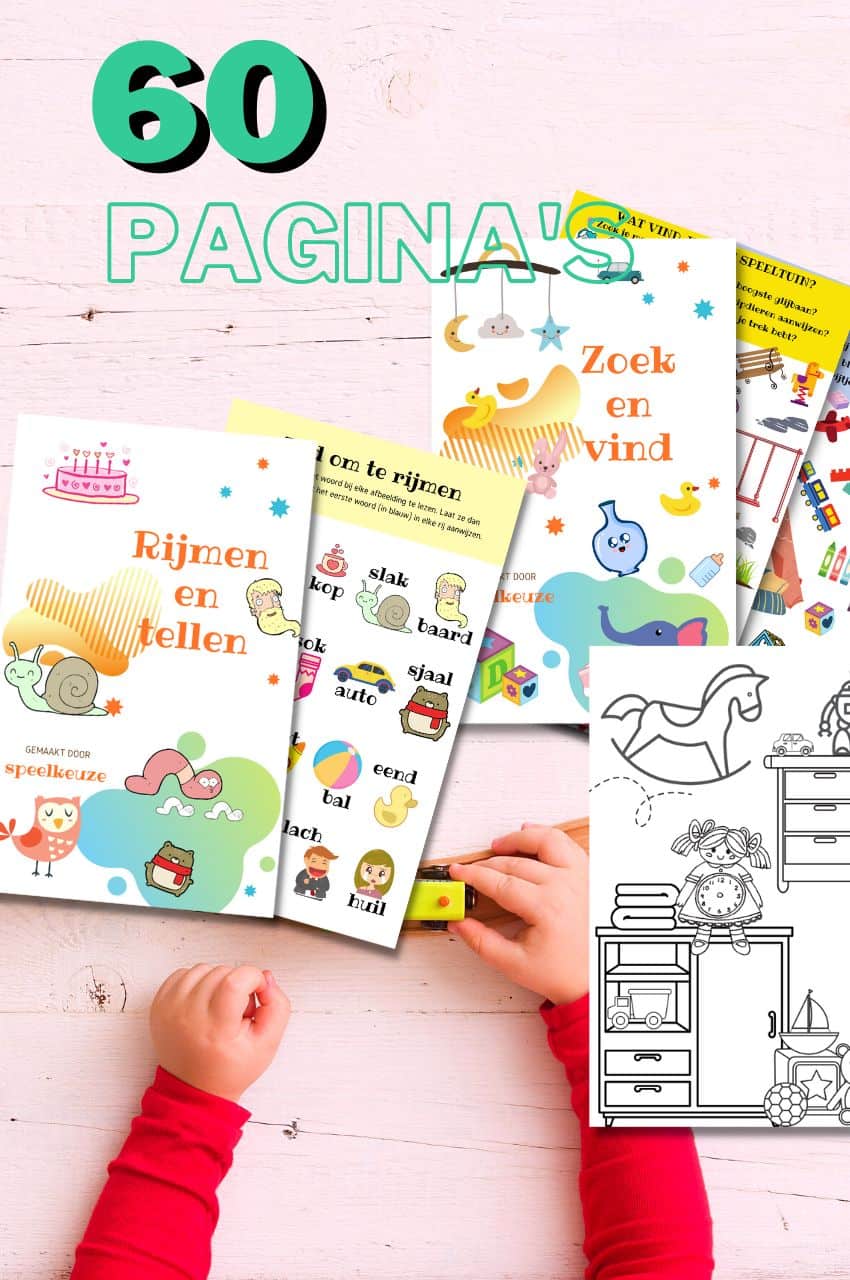 A play theme in your mailbox every month?
Fun play tips, activity books and more, with the first email being our free mini-guide "educational toys"
We will only use your email address for this newsletter and respect your privacy
Identify the children's needs in advance
You will need to map out their needs before booking the destination. If they are happy you will have a great time, if not forget it!
You will spend most of your time entertaining the kids and not enjoying your very special trip.
You need to find a location that meets everyone's needs so that you can spend that special time together with the whole family.
That said, is it still a celebration of your wedding, not just a family vacation?
"Our son was three when we got married, so we had the choice between a very short honeymoon just for us, as I didn't want to be away from him for long, or a good family vacation to enjoy together. The family vacation / honeymoon won and 15 other family members joined us on our honeymoon to Disney. " - Tamara
It is different for everyone and you have to make your own choice in it. Many parents cannot imagine going on holiday without a child at all.
And that is of course also very understandable.
It's fun, but make sure the whole family is comfortable. Plan your'time for a cozy start to your life together and plan fun sports activities for the kids so that you have some time for yourself and they come back exhausted.
Do you want to celebrate that one start together, that step you took together for a while? An unforgettable memory and for a moment "your" time.
Or do you go all-in for the family and do what they would really like to do. For example, we have recently booked a trip like this to Disney.
It was super fun, no doubt about it. Was it honeymoon worthy too? You have to decide that for yourself.
Do you get the chance for a nice holiday more often?
I think it is for many, do you often get the chance to really do something really fun together, do you go on such a great holiday together every year?
Or is it sometimes difficult to leave because of the money and now you can really leave together that one time you saved?
"We do both! We have three kids so decided to have a minimoon just for us for a few nights right after the wedding, then a family year later with all five of us. " - Sandra
Of course you can also do both. Then you can enjoy together quietly, and it is easier to explain to the kids that you will also enjoy together afterwards, with something they really like.
Then it might be wise to plan two slightly shorter trips. For example, you could use a can plan shorter trip to Viti Levu, a wonderful romantic island of Fiji.
A trip to exotic destinations can bring something for everyone, but taking everyone can also cost more and you might choose a destination closer to home.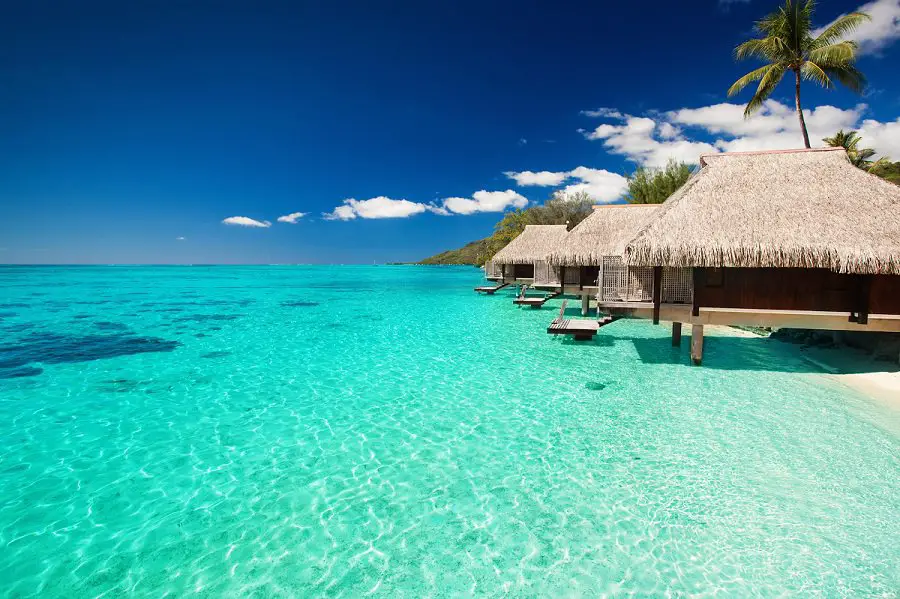 And in addition, a shorter trip with the children in tow. Something accessible such as an aqua park like this one they always love it, and you have already been able to take your rest together to experience the ceremony of your union again well together.
Finding the combination between your romantic time and something fun for the kids is going to be very difficult.
Especially with exotic destinations, pay close attention to the family-friendly details of the trip.
Do all accommodations also have furniture with rounded corners? Are child seats or cots available? Is there a kids club for slightly older children?
Does your apartment or house have several rooms and maybe extra spacious family rooms?
"It wouldn't be a honeymoon with the kids there. There are many other times to go on a family vacation! " - Babette
Now might be the time to enjoy the family
On the other hand, you can ask yourself "how long will they last, do they still like it?"
"My daughter is almost 13, so she doesn't want to stay with us for very long, we are now making the most of the time with her! When she's out of the house, we can go on a honeymoon every year! " - Sara
When you already have older children, on the one hand it is easy to leave them for a while stay and go away on your own. On the other hand, how much longer can you enjoy this time together?
For example, also think of nice child-friendly eateries to enjoy a family dinner together, and there is also something to eat for the baby besides the freshly pureed snacks that you may even have to make.
Before you know it, they have already left home and your life together starts all over again. Vacations you can do together and things you can do together.
Maybe you choose to take this time completely. Such a holiday in France to a nice teen location we have always had a very good memory of it.
Quality time for you together or for the family?
This is a vacation to have some quality time between the two of you and to celebrate the next phase of your life together.
I know some people say that if you live with your partner beforehand, the marriage doesn't change much, but it does.
You have made a legal commitment to each other in front of all your loved ones, so the honeymoon is even more important!
You wanted my advice, so here it is:
Leave the kids at home, go on a fantastic honeymoon to a place you've never been to and have a great time.
I think you should always build in time for each other, to keep it exciting, to keep doing it together.
If you don't already do it on the honeymoon, when will those moments come? Would you like to get together if you have arranged a babysitter?
And choosing a romantic location doesn't have to be the main prize at all. Two weeks away to Santorini for example as you can find here is super romantic and you can completely relax together and enjoy each other.
A honeymoon also includes romance!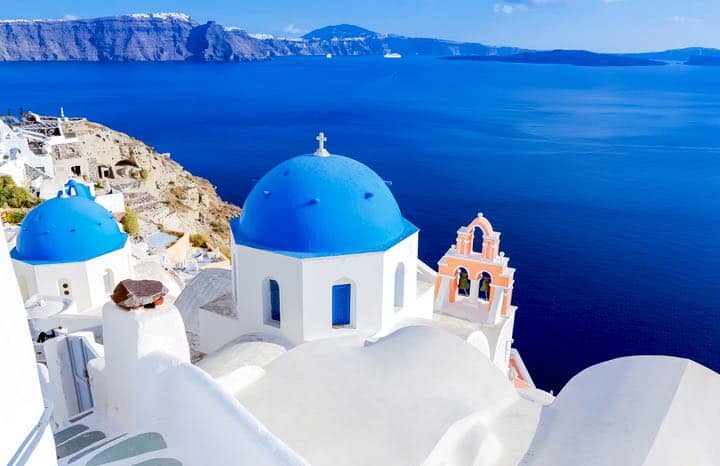 (Photo: santorinidave.com)
Sit back and relax without any worries or responsibilities and give yourself a chance to reflect on how your big day has been and go over it together.
Honeymoons are what dreams are made of, so make sure you have some wonderful memories of those cold and wet days when you get back to the Netherlands. You need them!
For now, this is the last time to really take that time together.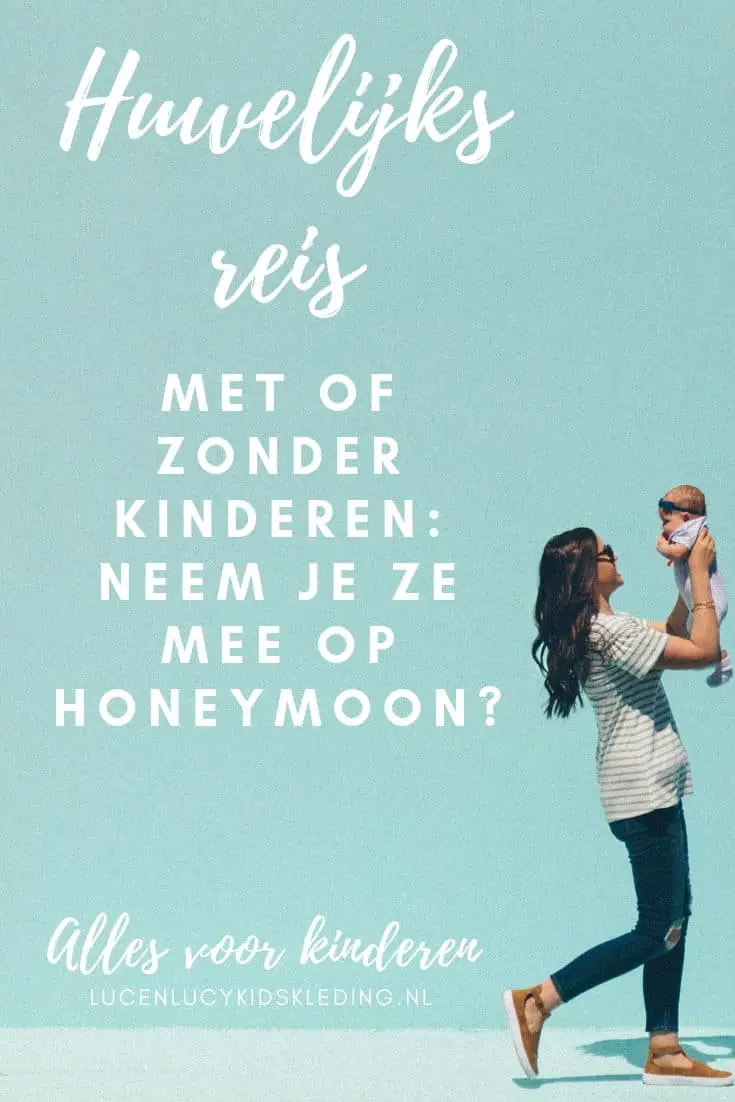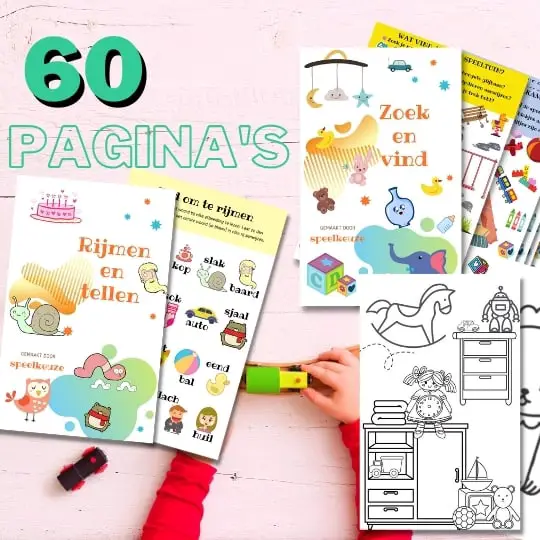 Always something to do for the holidays or rainy day?
Play Choice now has the ultimate activity book collection, with over 60 pages of fun coloring pages and educational puzzles.
Joost Nusselder, the founder of Speelkeuze.nl is a content marketer, father and loves trying out new toys. As a child he came into contact with everything related to games when his mother started the Tinnen Soldaat in Ede. Now he and his team create helpful blog articles to help loyal readers with fun play ideas.