Hoverboards, are they safe for your child? † Read these 8 safety tips
I enjoy writing these articles for my readers, you guys. I don't accept payment for writing reviews, my opinion on products is my own, but if you find my recommendations helpful and you end up buying something through one of the links I may be able to receive a commission on that.
More information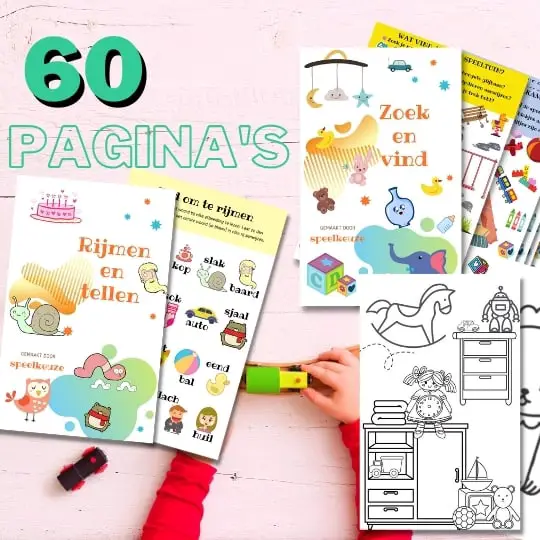 Always something to do for the holidays or rainy day?
Play Choice now has the ultimate activity book collection, with over 60 pages of fun coloring pages and educational puzzles.
When hoverboards hit the market in 2015, they were an instant success. These toys are also known as self-balancing or two-wheeled boards.
It's a fun way to explore the area, but are they safe for children?
Even if your child has one of the latest models, which have more and more safety measures built in, that doesn't automatically mean it is safe.
After all, boards on two wheels can be difficult to balance, and children can fall resulting in injuries and not at all uncommon.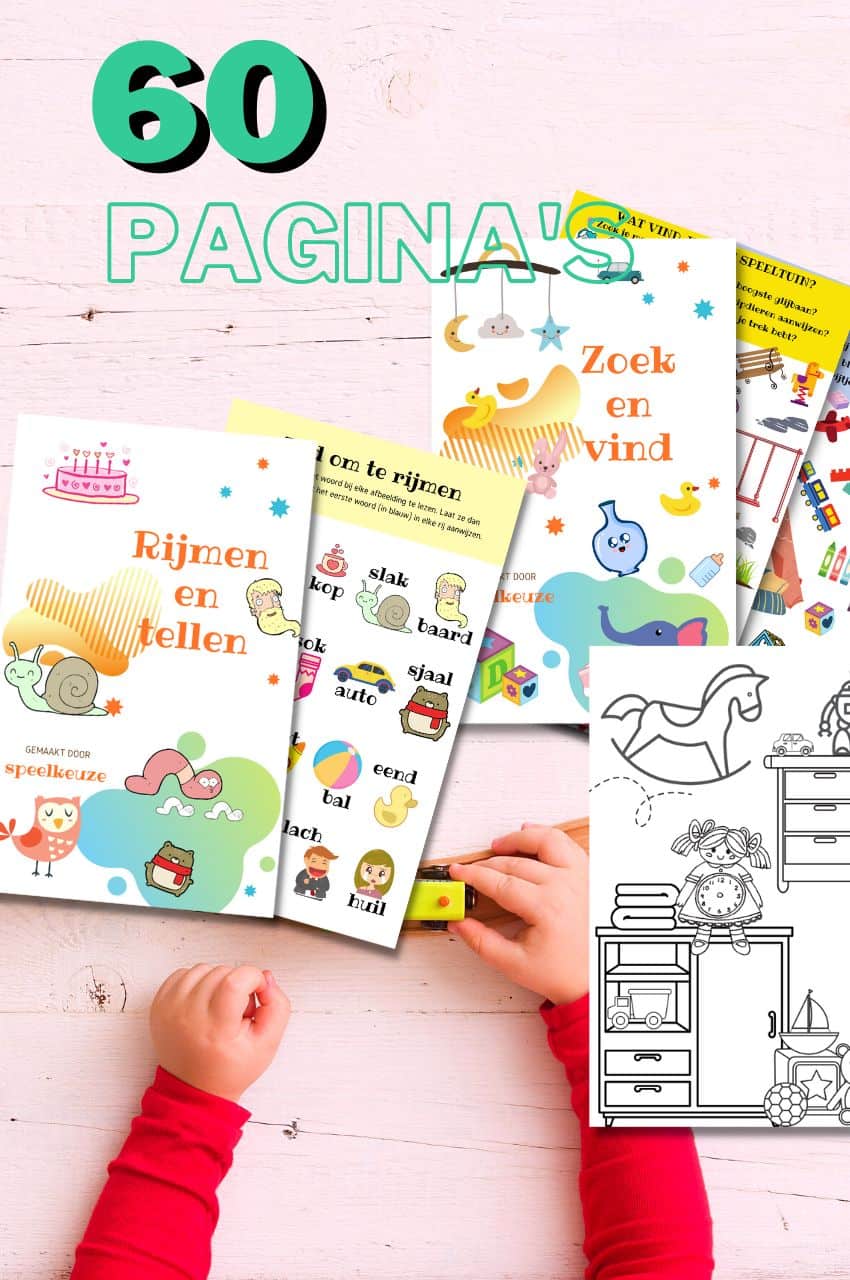 From toddler to toddler activity book collection
Educational games and coloring pages for 3 to 6 years
Your toddler and preschooler will love this e-book, along with the accompanying printables. He or she can play with it at every stage of development, together with mom and dad.
Buy at Bol.com
Are Hoverboards Dangerous?
Having an Hoverboard is not dangerous, but you need one Hoverboard see it like any other extreme sport, such as skating and skateboarding or stunt scooters. Not every child will do dangerous tricks, but it is possible on them and the right measures and education can certainly help.
Also read: the 5 top rated hoverboards you can buy
A look at the statistics of the Hoverboard
How often do these falls lead to serious injuries? A recent study from the American Academy of Pediatrics found that about 26.854 children visited the emergency room with a hoverboardinjury in 2015 and 2016.
The mean age of an injured child was 11. Boys were slightly more susceptible to injury than girls (52 percent of the children we saw were boys).
Children were most likely to injure their wrists, forearms and heads. The most common injuries were:
Fractions (40 percent)
Bruises (17 percent)
Scratches / sprains (13 percent)
While hoverboards may be one of the newest toy types, many other wheeled toys also lead to trips to the emergency department.
During the same time period from 2015 to 2016, skateboards almost caused 121.400 injured.
Safety with Hoverboards
How can you protect your kids if they use some kind of toy on wheels? Here are some tips:
Require children to wear protective clothing, such as a helmet and wrist guards. "Parents should have a simple 'no helmet, no driving' policy for children using these types of wheeled toys. Many other sports have good helmets, like these stunt scooter helmets.
Do not let them drive in or near traffic.
Enroll your child in classes, if applicable for the activity. Learning how to fall properly while skateboarding, for example, can help kids avoid serious injury.
Read all manufacturer's directions, including age or weight restrictions.
Do not use motorized toys that overheat.
Only use the charging cord supplied with the product.
make sure it

hoverboard

that your child uses, is free of dirt and not worn out.
If your child has a fall that results in loss of consciousness, change in behavior, seizure, severe headache, vomiting or swelling on the head, you should always seek immediate medical attention.
Wrist and ankle sprains can generally be treated with rest, ice, compression, elevation (RICE), and over-the-counter anti-inflammatories such as ibuprofen.
If there is severe pain or swelling in the limbs after a fall, or if the pain does not improve, it is time to see a doctor.
Are hoverboards good or bad for your health?
Hoverboards have been touted as the hottest new trend in technology, transportation, and in some cases even fitness.
But are they really good for health?
You may be wondering, what are the risks versus the benefits of these fast little electric scooters?
Is it better or worse for you to drive around with one of these things instead of walking? How much exercise would you miss because of that?
Lees meer: how should you ride a hoverboard?
Can you make yourself fit with a Hoverboard training?
As far as we know, no one has scientifically studied this yet. There are websites that talk about "training your core muscles" by balancing on a hoverboard, but this has not been substantiated with study. Other than people making and selling the boards, there is hardly any evidence.
There is a 'hoverboard workout video" on YouTube that claims you can get "a six-pack" in 5 minutes, but… it's not serious.
Best case for fitness was an article found in The Sun, where Jacob Lewis tried hoverboarding in London claiming he was exhausted after 15 minutes and adding that his muscles "burned like I was in the gym" and said keeping his balance gave his abs "an unexpected workout."
Perhaps it is a case of the newness of the technology as a way out of the research. But if hoverboards are calorie-burning machines or core amps, the evidence remains to be seen.
And so far there are no certified instructors for it hoverboardworkouts surfaced at the local Fit4Free.
If you want to keep fit, old-fashioned walking over hoverboards wins. An average person weighing 80 pounds can burn 204 calories per hour at a reasonable rate, and you can boost that up to 340 calories per hour if you run a little faster.
Plus, walking is legal on all city streets, it has been proven to be very safe (your legs certainly won't get a lot of muscle pain) and can keep the doctor (and bad cholesterol, high blood pressure, and excess fat) at bay.
And as for that six-pack? No device will replace crunches… alas!
Also read: are Hoverboard chargers universal?
What about the rumors about Hoverboards that spontaneously ignited?
Shortly after they debuted, several manufacturers began selling hoverboards that had not been inspected for quality or safety.
You've seen the reports and accompanying apocalyptic videos of fires that come from some boards' lithium-ion batteries.
Add to this the fact that the burn of a threat can take place in the luggage compartment of an airplane overhead, and is reminiscent of terrifying disaster movies from the XNUMXs.
Amazon has announced that it will offer people who have a hoverboard purchased will offer a full refund.
WIRED reports that the Consumer Product Safety Commission is investigating a number of manufacturers and that they are working on safety standards, but in the meantime the CPSC is investigating all hoverboardretailers want "to stop sales and allow consumers to return the gadgets for a refund."
News reports began circulating of the motorized boards spontaneously catching fire and causing burns. To date, more than 300 incidents of these devices overheating or catching fire have been reported in America and some in the Netherlands.
New hoverboards don't carry the same fire hazard as they used to. If you have an older model it might be worth checking to see if it is a reputable brand. All hoverboards must meet the UL 2272 safety standard.
Still, there are a number of makes and models, even now, to watch out for.
The Dutch Food and Consumer Product Safety Authority conducted an investigation into the boards in 2018 because still catch fire a lot and the results don't lie. There are still a lot of Hoverboards unsafe.
Most of it happens when charging, we also have some tips on charging even with Hoverboards considered safe. For example, never do it all night and make sure you stick with it.
There are a number of brands and models that you should definitely avoid, according to the research. We also do not recommend buying these models (and are now also prohibited).
These are the unsafe Hoverboards:
Alfa Smart Wave ASW-605
CELECT CELLS6-0-RED
Cool & Fun BG-P001 / 6.5
Cool & Fun EL-ES01 (JD-6.5)
DENVER DBO-6501 white MK2
Doc Green

Hoverboard

HB8000
GoClever CityBoard SUV
HAKAL Glideboard
I'm not a robot R2, purple model
I'm not a robot R2, white model
IO Hawk 925-IO-HAWK 1
LENV

Hoverboard

Lucas Electronics

Hoverboard

APP function
MP male Gyropode G1
Ali Impex

Hoverboard

6.5 inch
Wuyi Sanli Tools Co. HT-NNC-V20
unknown Smart Balance Wheel
Trendfield P10
unknown S6 Basic
Allstock

Hoverboard

FCA131 – 4215
unknown

Hoverboard

Chrome red
TheBalancewheel

Hoverboard

Spiderman LED
OXBOARD Go (Item No.020B)
Ridd

Hoverboard

Urban, RDD HB65BU
Smarty Casablanca Offroad, CHIC-D07
SWEELS (s) 78500.01
The Scootershop unknown
Vinz Hoverboards Type BIS213 - 217
YUBIX K5 7.5 inches
Sale of these models is now prohibited and many of the brands no longer have Hoverboards on the market. But the cheaper versions of renowned brands such as Denver, OXBOARD and SwheelS are also very striking.
For all these models, the opinion of the NVWA is:
"There is no overcharge protection for the battery pack. This can cause a fire and / or explosion. "
This means that there is no brake on charging. So when the battery is full, the device can continue to charge and overheat.
The NVWA's advice on this is:
"For hoverboards that have not been examined by the NVWA, the NVWA advises to only charge them when people are in the vicinity and can intervene. For example, not while sleeping or when you are not at home. When the hoverboard is charged, it is wise to disconnect it from the charger so that it is not connected to the electricity grid for an unnecessarily long time. "
Other common defects with the Hoverboards are:
the protection circuit does not meet the set safety requirements
the wiring is not free from sharp edges and can therefore be cut open and exposed
the manual is not available in Dutch
Read the full report of the NVWA here
Also read: can you go through water with Hoverboards?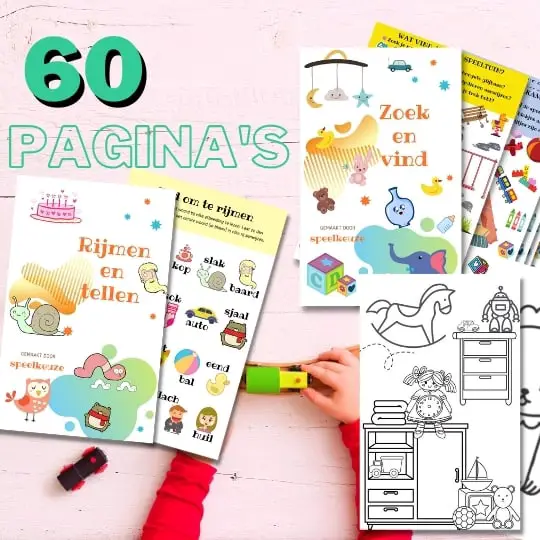 Always something to do for the holidays or rainy day?
Play Choice now has the ultimate activity book collection, with over 60 pages of fun coloring pages and educational puzzles.
Joost Nusselder, the founder of Speelkeuze.nl is a content marketer, father and loves trying out new toys. As a child he came into contact with everything related to games when his mother started the Tinnen Soldaat in Ede. Now he and his team create helpful blog articles to help loyal readers with fun play ideas.