How do you fold a handcart?
I enjoy writing these articles for my readers, you guys. I don't accept payment for writing reviews, my opinion on products is my own, but if you find my recommendations helpful and you end up buying something through one of the links I may be able to receive a commission on that.
More information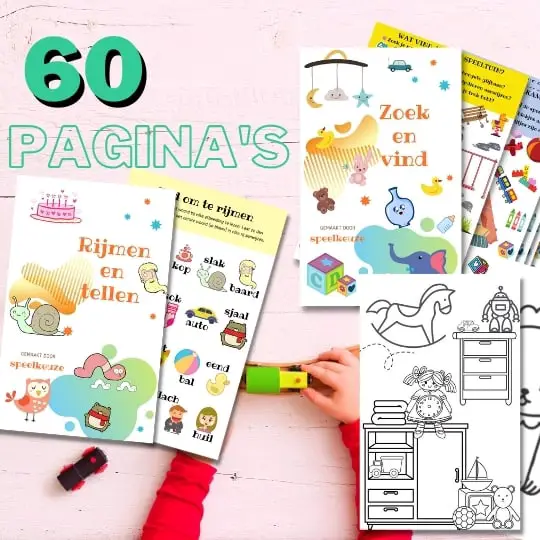 Always something to do for the holidays or rainy day?
Play Choice now has the ultimate activity book collection, with over 60 pages of fun coloring pages and educational puzzles.
You absolutely love your new foldable handcart but… there is no way you can fold it.
Have you been fiddling for half an hour without success? No worries!
In this article we explain exactly how to fold a handcart. It's simpler than you think and just takes a little practice.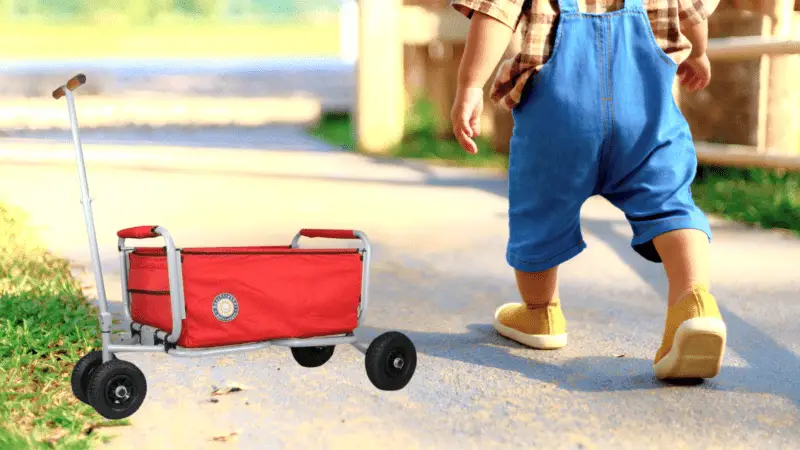 Insiders tip: with the simpler models such as the Beachtrekker it is a matter of removing the bars and folding the sides. The other type of handcart usually has a harmonica system. You fold it just like a cot by pulling the bottom up on a loop, so the sides move towards each other and… you're done!
Still not quite working? Read on for a detailed explanation.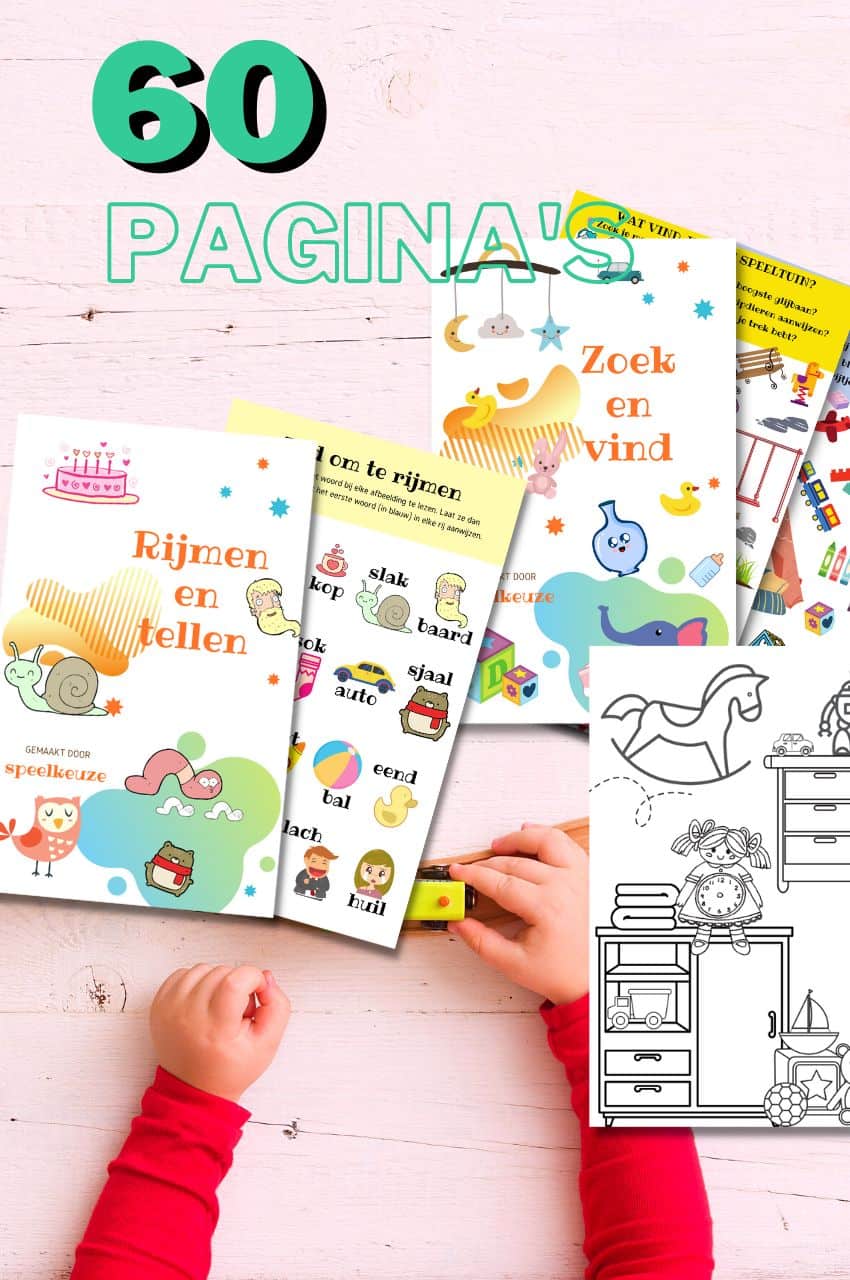 A play theme in your mailbox every month?
Fun play tips, activity books and more, with the first email being our free mini-guide "educational toys"
We will only use your email address for this newsletter and respect your privacy
This is how you fold a handcart: two types
We don't have to explain to you that foldable handcarts are very handy.
From groceries to beach gear or children with tired legs – just about everything can be carried in these handy carts.
To determine exactly how to fold your handcart, it is important to first determine which type you have.
Know that there are about two different models of folding carts:
Harmonica style bollard carts
Bollard carts with 2 cross bars
Since the mechanism of each of these types of handcart is different, we will briefly explain them both.
Folding harmonica style handcart
You can recognize a harmonica style handcart by the criss-cross rods on the side of the cart.
You fold it up just like a folding cot.
Step 1: If the cart has a loose bottom, remove it first.
Step 2: Pull the loop in the middle, the wheels roll towards each other and the cart begins to fold.
Step 3: Push the four corners together so that the carriage is completely folded.
Step 4: Open the clip on the tie rod and slide it in.
Step 5: Most carts have a protective cover that you can now pull around the cart.
Folding bollard cart with 2 cross bars
Does your handcart have a sturdy front and rear, with two cross bars? Then folding is often a bit easier than with a harmonica model.
Step 1: Open the clip on the tie rod and slide it in.
Step 2: On the longitudinal rod you will find a small metal button which you press, so that the rod can be moved. Remove both lengthwise rods in this way.
Step 3: Then you unscrew the rod in the middle, and store it in the compartment at the front of the handcart.
Step 4: Behind the tension rod, on the frame you will find a button. Press it in and fold in the front wall of the cart.
Step 5: Repeat step 5 with the back of the cart.
Step 6: Grab the cart left and right in the middle, and pull up. The cart now collapses.
Handy folding tips
After practicing a few times and applying these tips, you will be a pro in folding the handcart in no time.
inlay mat
Some carts have a loose bottom that you can remove. Make sure you also remove it before folding, otherwise the mat will get in the way.
Protective cover
Some models of carts come with a protective cover to store them.
This cover can sometimes be quite tight, so it takes some effort to get it around.
The nice thing about the cover is that the handcart cannot just unfold again and can also be stored dust-free and protected.
Why should you take a folding handcart?
A collapsible model is useful if you want to travel with it a lot, because it fits easily in the trunk, train or bus.
Afterwards you can store it in the shed or garage, and you can unfold it again when you need it again.
Benefits
These carts are very easy to store and carry.
Often made of strong, weather-resistant and durable material that is easy to clean.
In general, the handcarts themselves are quite light. That's so nice, especially if you're the one who has to pull it.
Cons
They do not always have a reinforced bottom. This means that transporting children and / or heavy things is not always possible with a folding handcart.
The drawbar is a bit short on some models, which can make pulling uncomfortable. So keep that in mind when purchasing.
Different handcart models folded
We have the best carts already listed for you in a previous post.
Although the above folding instructions apply to most carts, each type of folding cart works a little differently.
That is why we have highlighted each brand for you here.
The Beachtrekker life
Beachtrekker's handcart is very easy to fold!
Make sure that you first fold the adjustable bar by loosening the clip in the middle.
Then you remove the two rods that run the length of the car, after which you only have to fold the front and back.
You do this by pressing the button and lowering the panel.
You can see the steps step by step in this video:
The Sunny Billy
Okay this one is a bit bland, because officially it is not a 'foldable' handcart. But you can Sunny Billy's wooden handcart do fold.
In the video below you can see how to detach the panels, so that they can also easily be stored in the shed or garage.
Samax Off Road & Campart
The Samax is a very nice handcart and works with a harmonica system that we talked about earlier.
You can fold or unfold the car by pressing / pulling the bottom. You also have to move the wheels and tighten them once they are in the right place.
Below you can see exactly how to do that:
The Campart works about the same and, according to the manufacturer, can even be folded with one hand.
BolderCar wagon with hood
A hood is a very handy extra on a handcart, and these are also easy to fold.
On every corner of you a retractable bar, but first remove the roof of course.
Further works this wagon with hood from BolderCar with the same harmonica system as, for example, the Samax.
FAQ
Do you need tools for folding?
Today, most carts are designed in such a way that they are easy to fold, so you don't need any tools. Open a clip here, pull the loop there: a child can do the laundry.
How do you transport a handcart that is folded?
The handy thing about a folding handcart is that you can easily store it and take it with you when you go to the beach or the amusement park, for example.
Some carts come with a handy carrying bag, or have a handle that you can lift it on. Do you have one without? Then, when folded, you can also lift it from the side (on the rod).
This way you can take it with you on the train, bus or in the trunk.
Are folding handcarts heavy?
Most handcarts weigh around 16-17 kg, but the Campart Travel handcart is a light model, which weighs only 11 kg.
It is useful to consider in advance whether you often have to lift your cart to store it, mainly want to transport it by car or by public transport.
What about the wheels?
The situation in terms of wheels can also differ slightly from cart to cart. With some you only have to fold the cart and do nothing else.
With other handcarts, like the Samax, these are slidable and you slide them towards the middle to completely fold the cart.
Once folded, you can also sometimes lock the wheels, with the same brakes that you use when the cart is unfolded.
You can see how to do that in this video:
Are children allowed in a handcart?
Many manufacturers advise against transporting children in a handcart because they are not officially made for this, but in practice it does happen.
Make sure that if children do get into the car, they in any case do not stand and that you choose one with a solid floor.
Conclusion
As you can read, folding a handcart is real a peace of cake!
You don't have to be difficult if you want to take the cart with you on vacation, or if you want to store it at home.
Are you still in doubt between a handcart or buggy? I compare the pros and cons of each here for you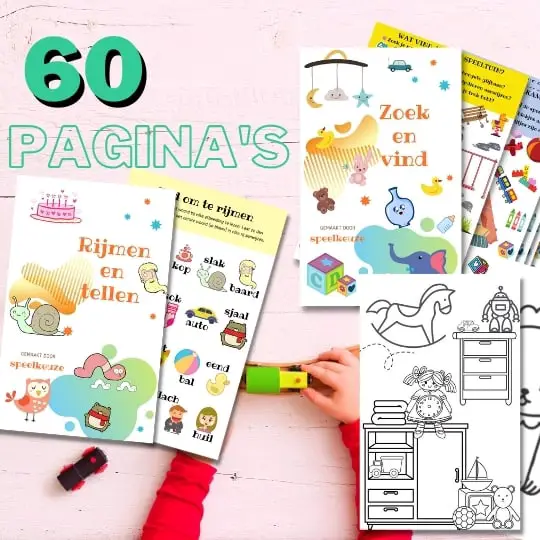 Always something to do for the holidays or rainy day?
Play Choice now has the ultimate activity book collection, with over 60 pages of fun coloring pages and educational puzzles.
Joost Nusselder, the founder of Speelkeuze.nl is a content marketer, father and loves trying out new toys. As a child he came into contact with everything related to games when his mother started the Tinnen Soldaat in Ede. Now he and his team create helpful blog articles to help loyal readers with fun play ideas.