IKEA children's department: everything from storage cupboard to cars
I enjoy writing these articles for my readers, you guys. I don't accept payment for writing reviews, my opinion on products is my own, but if you find my recommendations helpful and you end up buying something through one of the links I may be able to receive a commission on that.
More information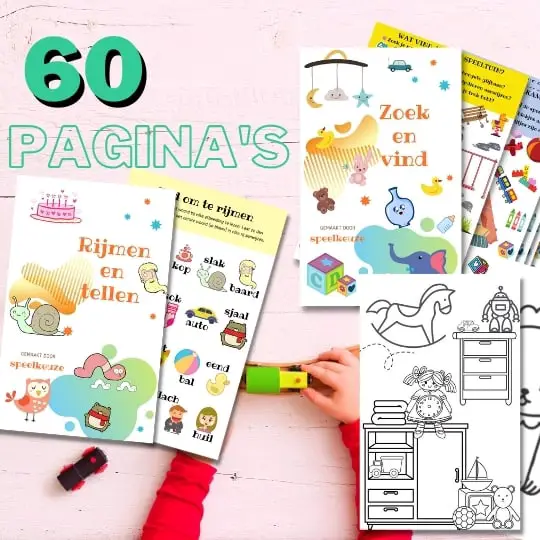 Always something to do for the holidays or rainy day?
Play Choice now has the ultimate activity book collection, with over 60 pages of fun coloring pages and educational puzzles.
IKEA is a concern of Swedish origin, with offices all over the world. It focuses on offering affordable furniture and home products, which partly have to be put together yourself.
The concept consists of offering quality items at a low price. Requirements are set for the production process.
IKEA, for example, requires its suppliers not to use child labor in its production.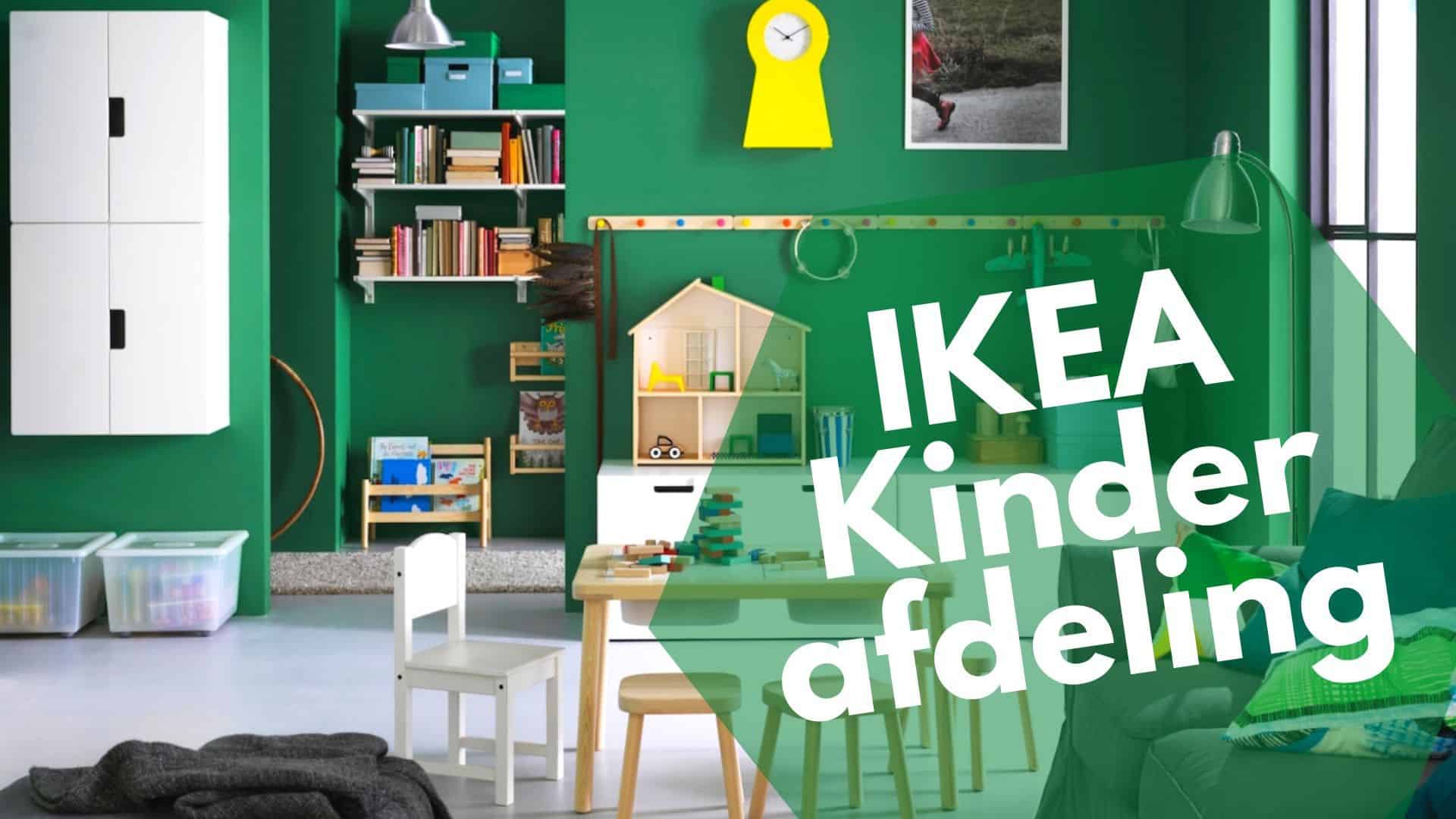 (view everything from the children's department)
Ikea, we like to come there!
We are now familiar with the separate Scandinavian names 'Pax', 'Grumpy', or 'Brimnes', to name just a fraction of the Ikea products.
Ikea is a world famous company that is known to all of us and where we have all bought furniture or accessories once or more.
The price-quality ratio of Ikea products is excellent and we like to come there, not only for the furniture, but also for children's products and toys.
What makes Ikea so attractive to us?
We love the recognizable Swedish design, the solidity and the good price-quality ratio.
My personal favorite and for sale for next to nothing are these sturdy cars:
Read all about it in our article about sturdy outdoor toys
Going to Ikea is not just to buy a piece of furniture or accessories; We all love to visit the restaurant to eat the famous Swedish balls from Ikea and let our kids romp in the children's play paradise.
After shopping, we always pay a visit to the Ikea supermarket, conveniently located at the exit, to pick up a nice pack of Swedish cookies.
The vegetarian hot dogs, with the matching sandwiches, can also be found in the freezer.
Whichever Ikea in the world you go to, you can always walk the same route in the store and get the same products all over the world.
If you become an Ikea family member, you will benefit from discounts and we love that too. That's what we are Dutch for!
In the next section we will highlight some of our favorite Ikea children's furniture and toy products. See which they are in the table below: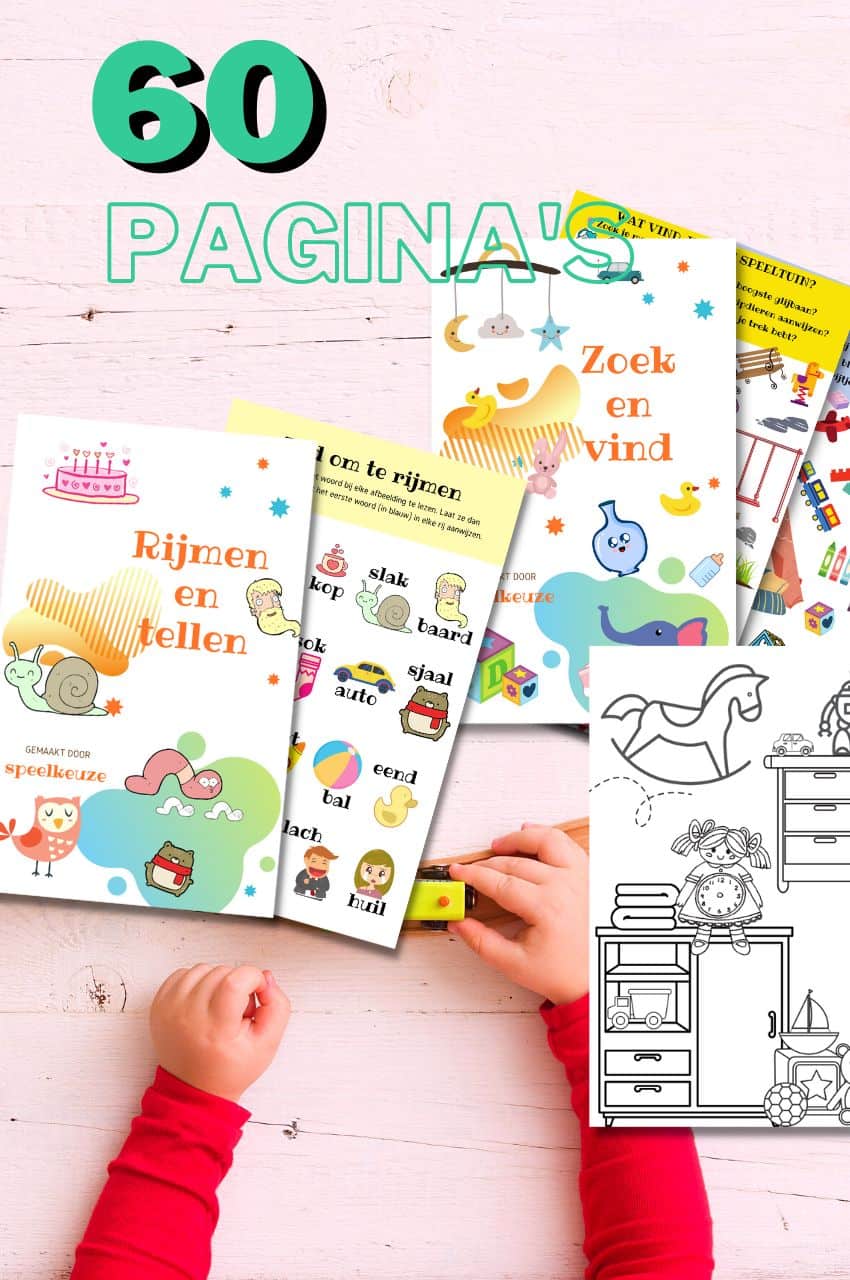 A play theme in your mailbox every month?
Fun play tips, activity books and more, with the first email being our free mini-guide "educational toys"
We will only use your email address for this newsletter and respect your privacy
Best things for children at Ikea
Best Ikea children's wardrobe: Busunge
Everything Ikea stands for can of course also be seen in the toys and children's furniture. The best thing about the children's furniture is that they are safe and suitable for any space.
From baby to teenage room, the Ikea range simply grows with your child and your family.
The wardrobes and storage, as well as the high chairs are all made of durable materials and are always extensively tested, like all furniture.
Children are allowed to participate with the adults. That is why at Ikea they have reduced a number of furniture a bit, so that you and your child can sit comfortably in the same chair.
Or in the same type of closet, such as the Busunge children's clothing closet, you can store your clothes! Children should experience just as much luxury as grown-ups, right?
Read also our article about all the nicest children's wardrobes
Nicest Ikea high chair: Mammut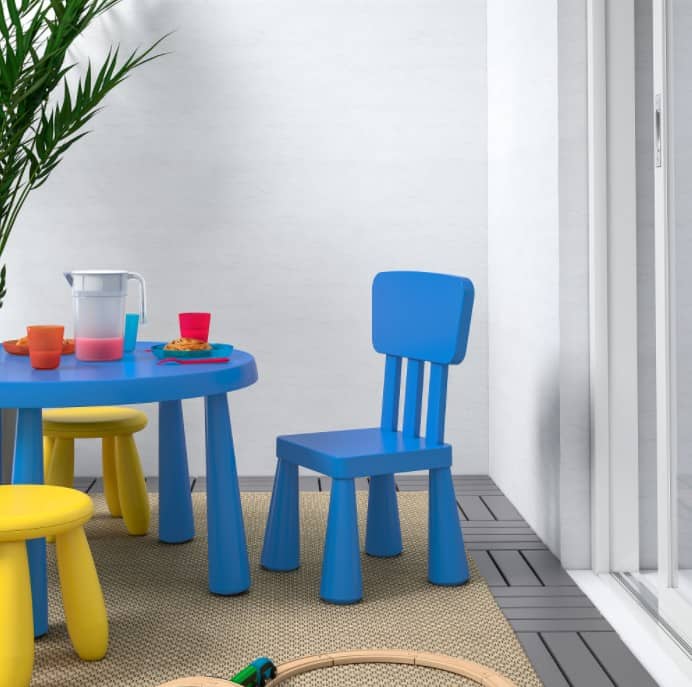 Kids love to imitate grown-ups; They love a table with child-sized chairs! All the furniture in the Mammut series is extremely solid and safe for children, for indoors and outdoors.
They are easy to move and can certainly take a beating. See for example the Mammut high chair. Also to the fun play tents your children will enjoy hours of fun.
Also take a look at the children's garden furniture, with high chairs, brightly colored beanbags and a picnic table especially for the kids.
Nicest Ikea children's lamp: Trollbo hanging lamp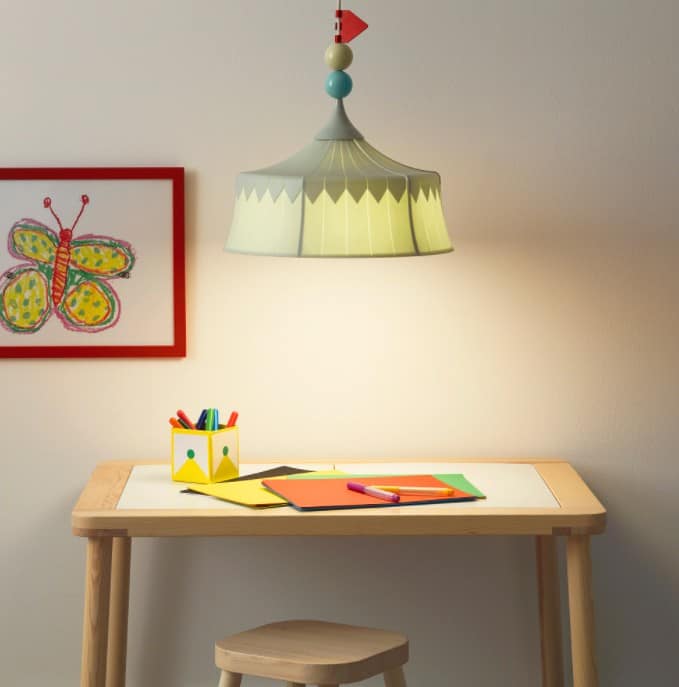 The children's room lighting from Ikea is also very attractive. There are wall lamps, pendant lamps, such as the Trollbo Pendant Lamp, and desk lamps especially for decorating the children's room.
The cute Trollbo hanging lamp has the shape of a circus tent and is made of recycled plastic.
It is so nice to go and find a nice lamp with your children for their own room!
And if they have been nice, then enjoy a cinnamon roll at the Ikea bakery, near the exit. While you enjoy a cup of coffee.
Best Ikea game: Lustigt Wheel of fortune
Ikea also has great fun and responsible toys.
All children love to play, toys motivate your child to develop his social skills, his logical thinking, his motor skills by moving and by using his creativity and imagination.
Wooden toys from Ikea are always good. Children are with wooden toy hours sweet. It is a solid toy and will last for years, sometimes even generations.
Everything is of course extensively tested so that children can play safely at all times. Ikea only uses responsible wood in all its products.
So you can give the kids Ikea wooden toys with confidence! In the product information you can see from what age the toy is recommended.
This is the wheel of fortune game, but for kids! You and your child can decide for yourself what the numbers and colors represent. For example, agree that whoever loses should do the dishes!
Nicest Ikea kitchen: Duktig
Here is Ikea's only Duktig kitchen, the dream for every small chef! In this kitchen your child can cook, bake and do the dishes. Just like a real master chef!
View the most current prices here
Also read all about it the best wooden play kitchens in our article here
Best Ikea books: Urskog animals
Did you know that Ikea also has reading books? With matching hugs!
Does your child love to be read, then Ikea has the right books! Reading is very important for the language development of children.
It starts very young, with looking at pictures in a guide book. Later they love to hear the stories from reading books. Regular injection before going to bed.
Perhaps it would be nice to purchase the matching stuffed animals with these stories, so that these stories are experienced even more intensely by your child.
There are also cool craft books available, fun for a holiday (just like this toy)!
Great fun for children who love wild animals; This only Urkskog booklet is about an orangutan! The express train to Lillabo is also recommended:
Best Ikea puzzle: Lustigt
Ikea games bring fun to the family. How much fun is it to play games with the whole family?
Ikea has nice puzzles, for example this puzzle from Lustigt, a card game where you have to find pairs, or become the pawn yourself and put the game board on the floor.
Ikea hugs
You can also find the sweetest and safest hugs at Ikea! Children love hugs, they are good at comforting and listening.
Your little one can also feel safer when going to sleep if there is a hug in bed with him. There are big hugs and very small hugs.
A cuddly dog, a cuddly shark and other animals such as a panda or a wolf.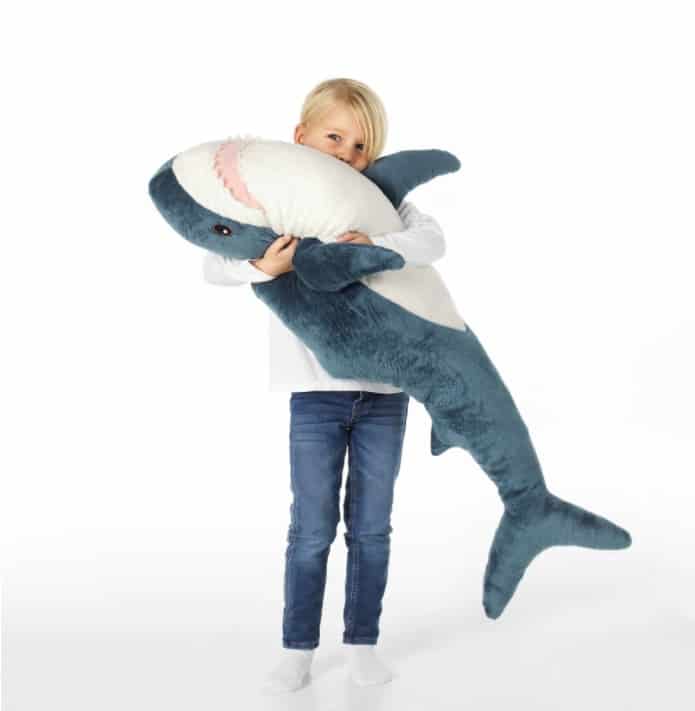 But there are also very crazy hugs such as a hug skateboard or a music box in the form of a caterpillar! Fortunately, all cuddly toys have been extensively and safely tested.
Crafting with Ikea
Is your child a real tinkerer? There are plenty of safe craft supplies available at Ikea, your child can use paper, chalk, paint or markers to make a beautiful work of art, just like Van Gogh.
Nice and busy together at the large table, or perhaps at the children's table, all kids love it! And it is also very good for the development of the motor skills, that is two birds with one stone.
Ikea's philosophy
Ikea's philosophy appeals to us, the philosophy behind Ikea is simplicity.
Ingmar Kamrad, who has since passed away, founded Ikea in 1943 at the age of 17. He was a simple person with a clear train of thought.
The 9 precepts of Ingvar Kamprad are:
The product line is Ikea's identity: IKEA furniture must be well designed, functional and sold "at extremely low prices". The emphasis should always be on the line of basic furniture that is typical of Ikea.
The IKEA thought - a strong and vibrant reality, keeping the IKEA thought alive. The true IKEA idea stands for enthusiasm, resulting from a drive for innovation, cost awareness, a willingness to take responsibility and help.
Profit gives means: The aim is to give 'everyone' a pleasant life. IKEA needs financial resources to achieve this.
Achieving good results with few resources: Designing an expensive table is not a challenge, only the really talented designers can design a good table for a low price.
Simplicity is a great asset: IKEA does not need a striking and gaudy appearance, which is also reflected in their collection.
Do it differently than usual
Focus - important for success: IKEA is never able to do everything in the same way in every place at the same time, according to Kamprad. So the right focus matters. An example: if the chain expands into a new country or region, the focus should be on marketing.
Take responsibility: Kamprad calls on its employees to develop themselves in decision-making and responsibility. "People who take their responsibility can be found all over the department store, among consumers, salespeople and office workers. In short: everywhere. They are necessary for every system. "
There is a lot of work to be done: Getting ready for a great future. Kamprad's ninth and final point: "The feeling of completion is an effective sleep aid." Stay alert, keep developing, that's the message.
Conclusion
Ikea has a place in the heart of everyone who loves furnishing. Whether it concerns furnishing and styling the children's room, living room, bedroom, kitchen or garden; there is always something beautiful to be found.
The toys at Ikea are also very attractive and educational. It is safe and durable. The Ikea concept attracts us. We apparently think Ingvar's philosophy is correct.
Ikea makes children and adults happy and gives us the necessary comfort and pleasure at home.
If you are perhaps interested in the Ikea philosophy and would like to know more about it, purchase this book: The Ikea Success Story written by R. Jungbluth.
I hope you have liked the products selected by us and that you now know more about the background of Ikea products!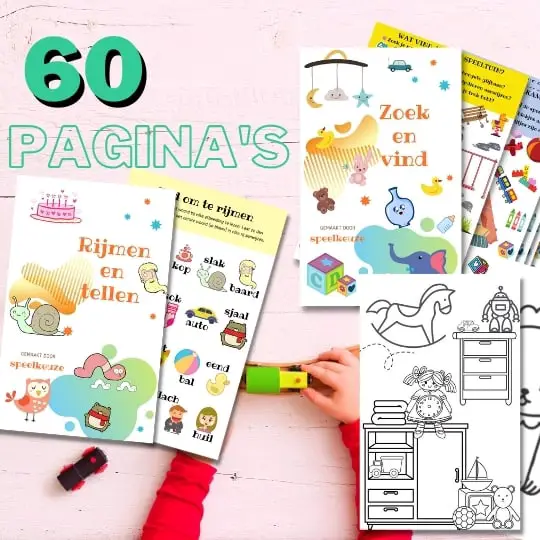 Always something to do for the holidays or rainy day?
Play Choice now has the ultimate activity book collection, with over 60 pages of fun coloring pages and educational puzzles.
Joost Nusselder, the founder of Speelkeuze.nl is a content marketer, father and loves trying out new toys. As a child he came into contact with everything related to games when his mother started the Tinnen Soldaat in Ede. Now he and his team create helpful blog articles to help loyal readers with fun play ideas.