Inflating AirTrack how do you do that? Simple steps & air pressure
I enjoy writing these articles for my readers, you guys. I don't accept payment for writing reviews, my opinion on products is my own, but if you find my recommendations helpful and you end up buying something through one of the links I may be able to receive a commission on that.
More information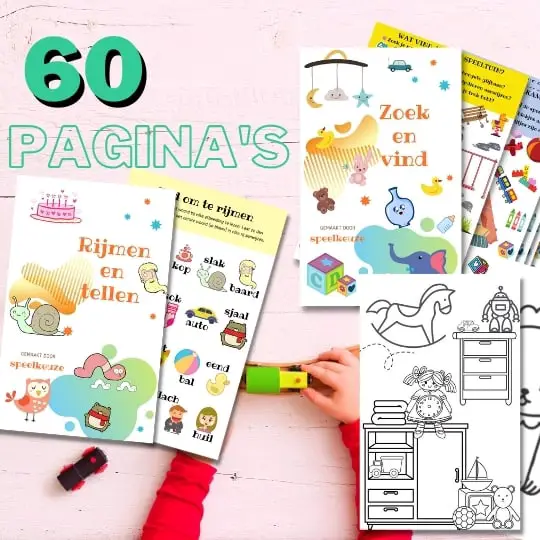 Always something to do for the holidays or rainy day?
Play Choice now has the ultimate activity book collection, with over 60 pages of fun coloring pages and educational puzzles.
De AirTrack mat is a fantastic product for athletes.
The AirTrack mat guarantees safety and fun so that athletes can get the best out of themselves.
This mat is ideal for those who want to take their athletic abilities to another level.
But how should you blow it up? Let's see that in this article.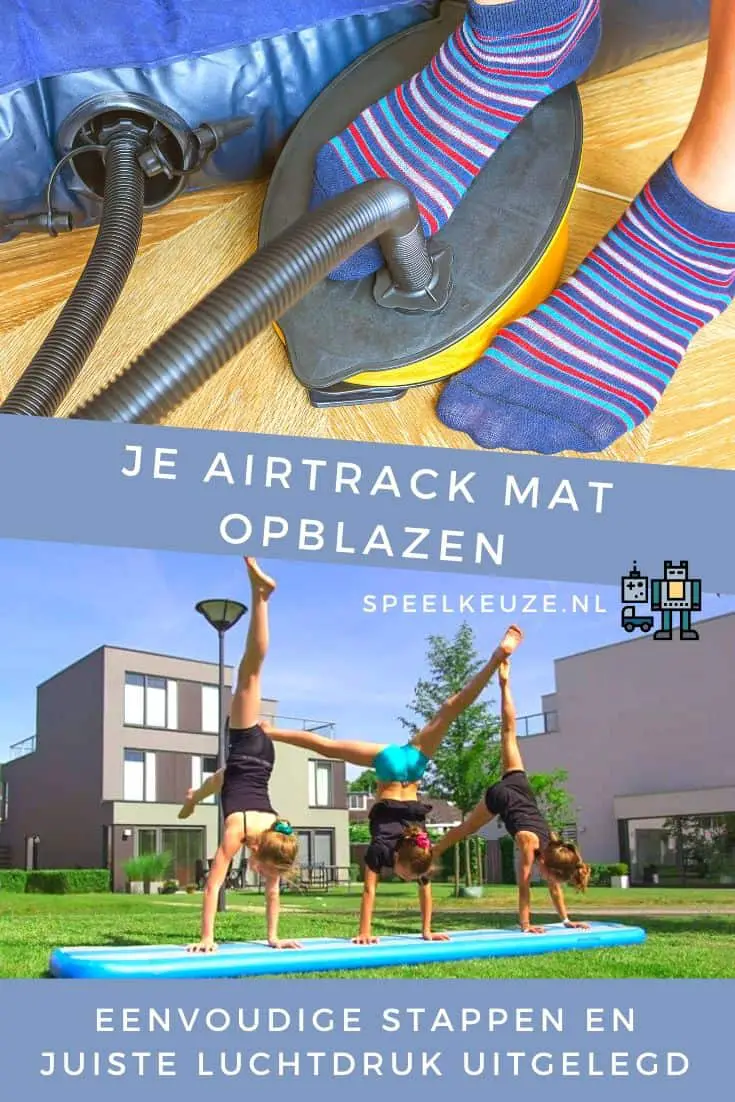 You can practice the following sports on the mat:
gymnastics
parkour
cheerleading
trick
Kung Fu
yoga
and the mat is also useful for physiotherapy.
In addition, the mat can of course also be used for recreation in trampoline or amusement parks, for example.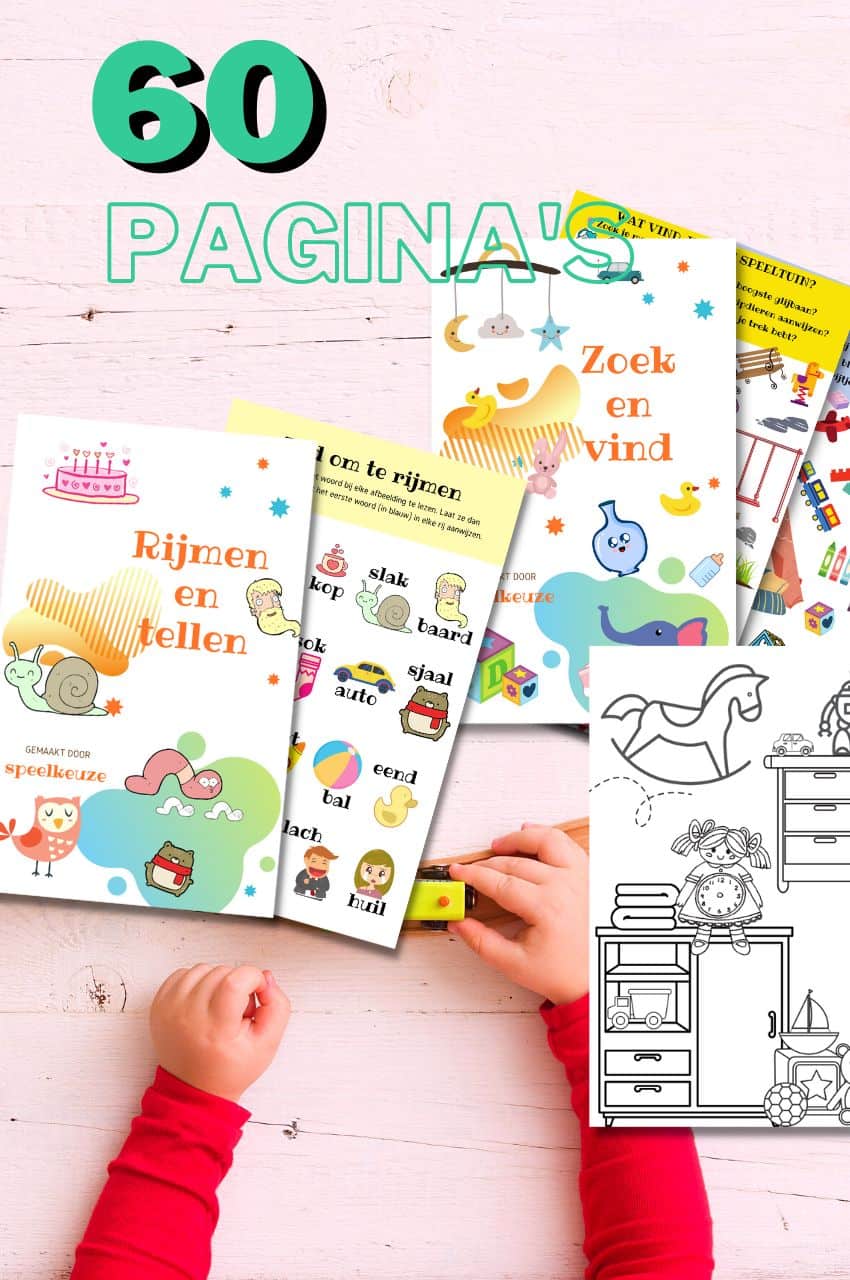 A play theme in your mailbox every month?
Fun play tips, activity books and more, with the first email being our free mini-guide "educational toys"
We will only use your email address for this newsletter and respect your privacy
How do you inflate an AirTrack mat?
Because the AirTrack is built up from air instead of a foam layer in the middle, it must therefore be inflated before use.
How you your AirTrack mat best depends on a number of factors.
Below we explain how to best inflate your AirTrack mat so that you cannot make mistakes and your AirTrack will last as long as possible.
We will also give you a number of useful Youtube links that will show you how to best inflate such an AirTrack in a few minutes.
Which pump am I using?
You need a good pump to inflate the mat. You could then choose between an electric pump or a manual (foot) pump.
The best pump to use depends on the type of AirTrack you have purchased.
The mats do not have to be constantly on the pump, once they are inflated they can be used anywhere.
The mats have strong seams so that little or no air loss will occur.
Inflate your AirTrack mat with an electric pump
With an electric pump like this one from Flextail you are able to quickly and conveniently fill AirTrack mats with air: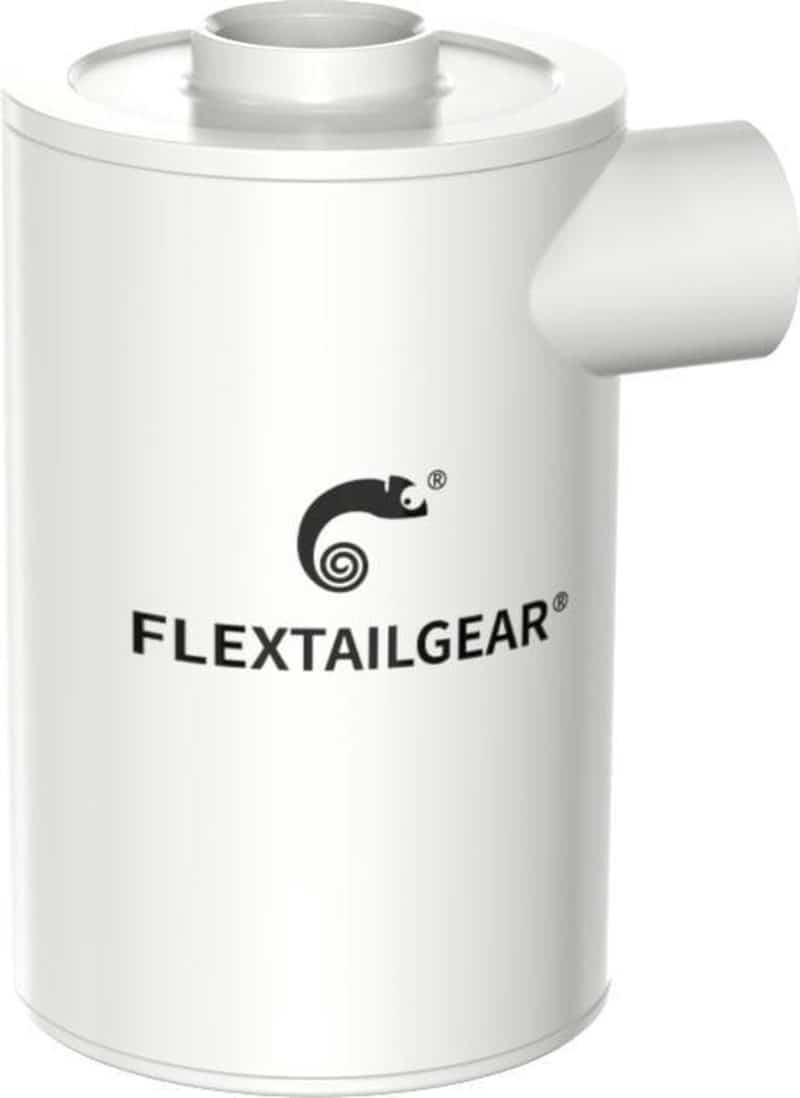 The pump comes with an adapter so that you can properly attach it to the mat without losing air.
In addition, with this pump you can also quickly suck the air out of the mat. This way you can easily set up the mat and you can quickly 'dismantle' and clean it up again.
The most convenient of these, however, is that it is rechargeable so that you can take it with you everywhere or not with (always just) too short cords in your pocket. Outdoor sits.
Check prices and availability here
Inflate your AirTrack mat with a foot pump
If you prefer a foot pump or floor pump with pressure gauge, that is also possible.
The mats that you can inflate with a foot pump are the AirBeam, AirRolls and the AirTrack training set and the best floor pump that will take you the LEAST effort is this one from Mirage: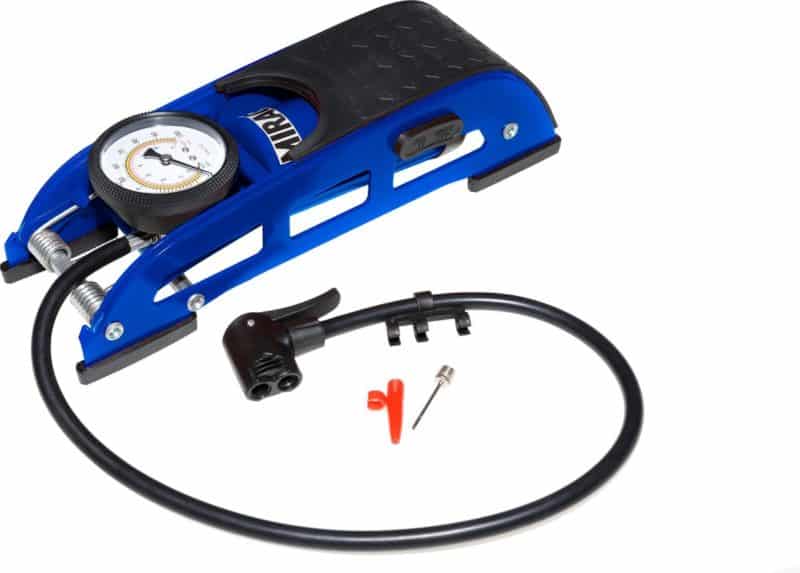 It is actually always useful to purchase such a manual pump for your AirTrack, if you are in a place where there is no power and you still want to use your AirTrack mat.
In addition, a foot pump is easy to take with you on a trip.
The built-in pressure gauge shows exactly the air pressure of your AirBeam, AirRoll and AirTrack training set.
How do you inflate the AirTrack?
The following videos show you how to inflate an AirTrack with an electric pump:
In the following video you can quickly see how inflating an AirTrack mat with a foot pump:
What pressure should I maintain in the AirTrack?
The pressure of the AirTracks must also be taken into account to make optimal use of these fantastic mats.
Which pressure you need depends on a number of factors. It is advised to always use enough pressure and in any case to fill the mat with air before each new use.
The ideal pressure depends on the type of sport being practiced on the mat, which mat you are using, the athletic level of the users, experience and weight.
For more information about the correct pressure, you can refer to the manual of your AirTrack mat.
AirTrack inflated but it softens again? There may be a hole… This is how you repair a leak in an Airtrack mat
How do I measure the pressure in my AirTrack mat?
To measure the pressure, you need a special device that they offer at AirTrack Factory.
With a pressure gauge, you can precisely measure the pressure of your AirTrack mat. This can be used on the Super Silent AirTracks, the Air floor and AirTrack element.
How exactly do you do that? That is very simple. All you have to do is connect the pressure gauge to the second valve when you inflate the track.
With the materials from AirTrack Factory you will never be able to damage your mat, so you do not have to worry that you may have applied too much pressure.
Damage is also impossible with the exercises that you can perform on the mat.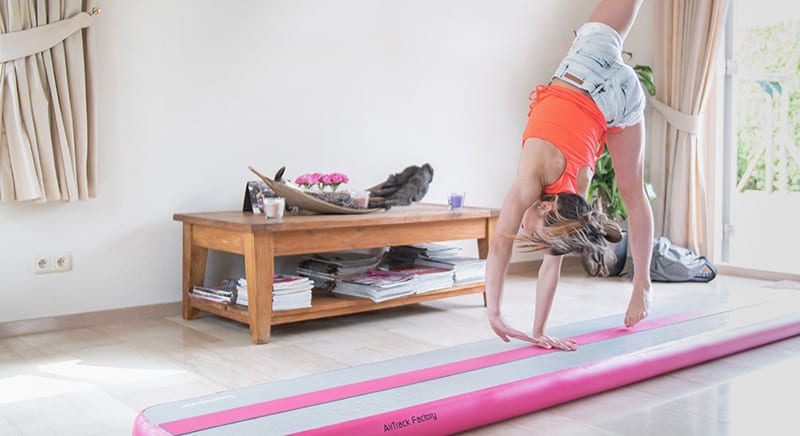 Hard, medium or soft?
How should the mat feel to train yourself optimally?
The mat can be inflated in three ways so that the result is a hard mat, a medium hard mat or a soft surface.
When the mat feels hard means that there is a lot of pressure on it. In this way you create a kind of 'dead' floor, which is often used in competitions.
Are you somewhat lower in pressure, then you get a somewhat better 'bounce', which is ideal if you want to train jumps.
You get a soft mat at even lower pressure, and this is advised when users are athletes with a beginner level or when it will be played by, for example, children.
The best way to determine what pressure is right is to stand on the mat and make sure you don't drop all the way down when you jump.
When in doubt, it is better to pump some more air into it.
What is the best way to proceed when inflating your AirTrack mat?
To make it easier, we've broken down the steps for inflating your AirTrack for you.
Before starting work, it is important that you read the safety instructions carefully.
You need to load the AirTrack a good and flat surface find. To avoid damage, make sure there are no sharp objects are present in the immediate vicinity. If you want to inflate the AirTrack outside, make sure you put something under the mat for protection.
Do you have a good place found it? Then place your AirTrack (with the bag around it) in the desired location.
Remove the bag from the AirTrack and unfold the mat.
Then place the pump in the connection and connect it to one of the valves (it doesn't matter which one, they are all identical).
Turn on the pump and wait for the AirTrack to inflate hard enough at the desired pressure.
Is the AirTrack pumped enough? Then turn off the pump and disconnect it from the mat.
The mat is now ready for use!
If the AirTrack is over-inflated, you can reduce the pressure by pressing the valve.
However, if you think you need more pressure, you can possibly pump a little more air into the mat.
You can also find videos on the net that show you how best to inflate such an AirTrack within minutes.
How can you deflate an airtrack?
How do I drain my Airtrack? Make sure your device is not wet or dirty. Plug the pump in and turn it on, then connect it with a hose to the valve you inflate it with to deflate it.
Want to know which tricks and tricks you can perform on your AirTrack mat? We write about this the coolest AirTrack exercises!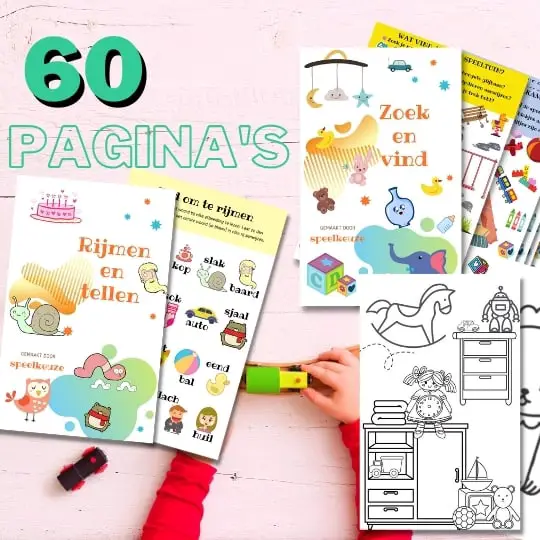 Always something to do for the holidays or rainy day?
Play Choice now has the ultimate activity book collection, with over 60 pages of fun coloring pages and educational puzzles.
Joost Nusselder, the founder of Speelkeuze.nl is a content marketer, father and loves trying out new toys. As a child he came into contact with everything related to games when his mother started the Tinnen Soldaat in Ede. Now he and his team create helpful blog articles to help loyal readers with fun play ideas.