Children's iPad? 4 rated & tips to make them child proof
I enjoy writing these articles for my readers, you guys. I don't accept payment for writing reviews, my opinion on products is my own, but if you find my recommendations helpful and you end up buying something through one of the links I may be able to receive a commission on that.
More information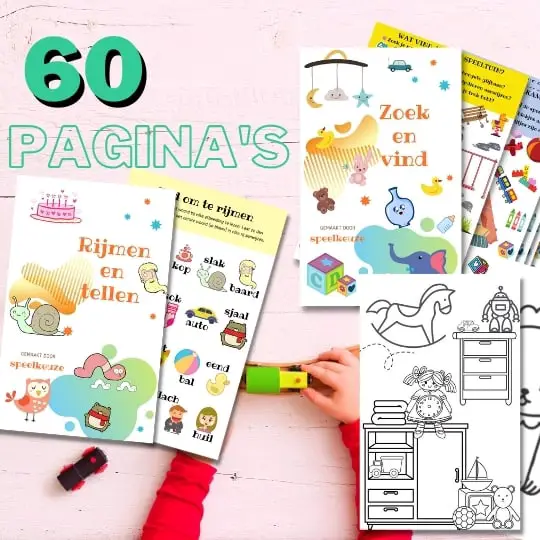 Always something to do for the holidays or rainy day?
Play Choice now has the ultimate activity book collection, with over 60 pages of fun coloring pages and educational puzzles.
Are you a real Apple fan yourself or do you just want your child to have extensive options on his or her tablets?
Then one iPad as a children's tablet a very good choice.
There are quite a few iPads to choose from. That is of course very nice, but choosing can also be difficult. Can't see the wood for the trees?
And would you like to know how to protect the iPad against accidents? Or set it in such a way that your child can surf the web safely?
I will help you out with this article so you can make the right choice for you and your child!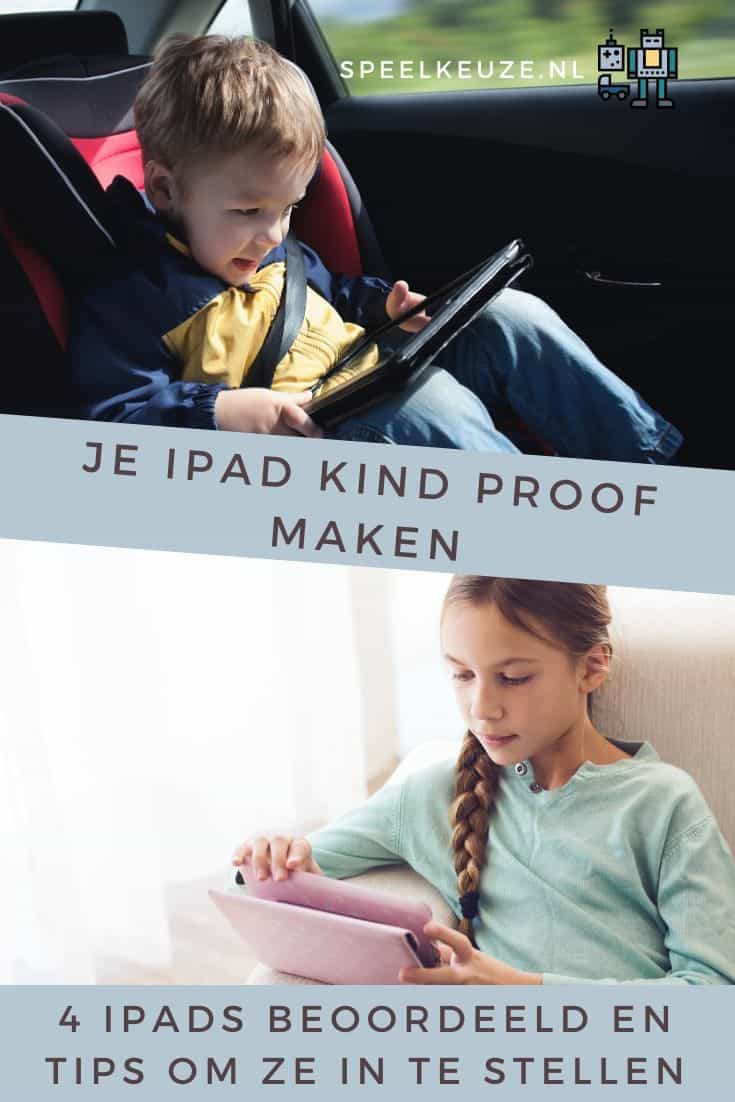 My preference for the iPad as a children's tablet is absolutely this iPad Air. Light for children's hands that are not yet very strong and with a good anti-reflective screen, handy in the car. For younger kids, a larger iPad is more difficult to hold and there is the iPad Mini.
An iPad Air with 4G so we can use this can use on the road, for example in the car.
And with a storage space of 64GB. This ensures we have enough storage space for photos, videos and saving movies on the go – always handy when you're on the go. vacation (just like this toy!)!
The iPad Pro is more suitable for adults and older children. The name says it all, this iPad is not child's play, but clearly developed for 'pros'.
This applies to both the iPad Pro with the 12,9 "and the iPad Pro with the 11" screen.
However, as many know, there are several versions of the iPad for sale. Below we briefly list which iPads are currently on the market.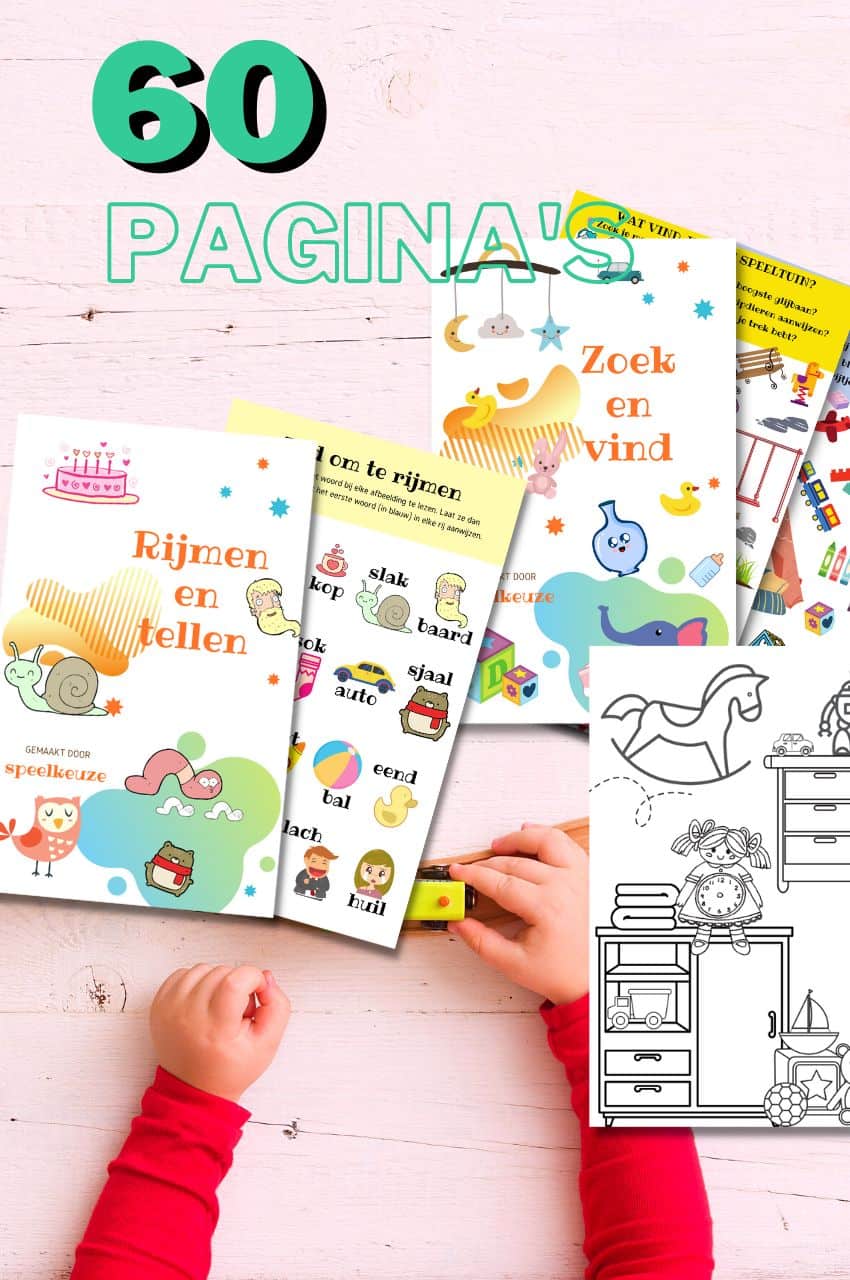 A play theme in your mailbox every month?
Fun play tips, activity books and more, with the first email being our free mini-guide "educational toys"
We will only use your email address for this newsletter and respect your privacy
Which iPad are you going for?
Below we list the different iPads for you, so that you can make a well-considered choice quickly and properly.
Then we will also give you some tips about the correct settings for a child-safe tablet.
Here is Coolblue with a video about the differences between all variants, I will also specifically discuss the child-friendly features below:
Giving your iPad to your child is not such a bad idea at all, according to research we have done. No less than 23% of our readers give their iPad to their child: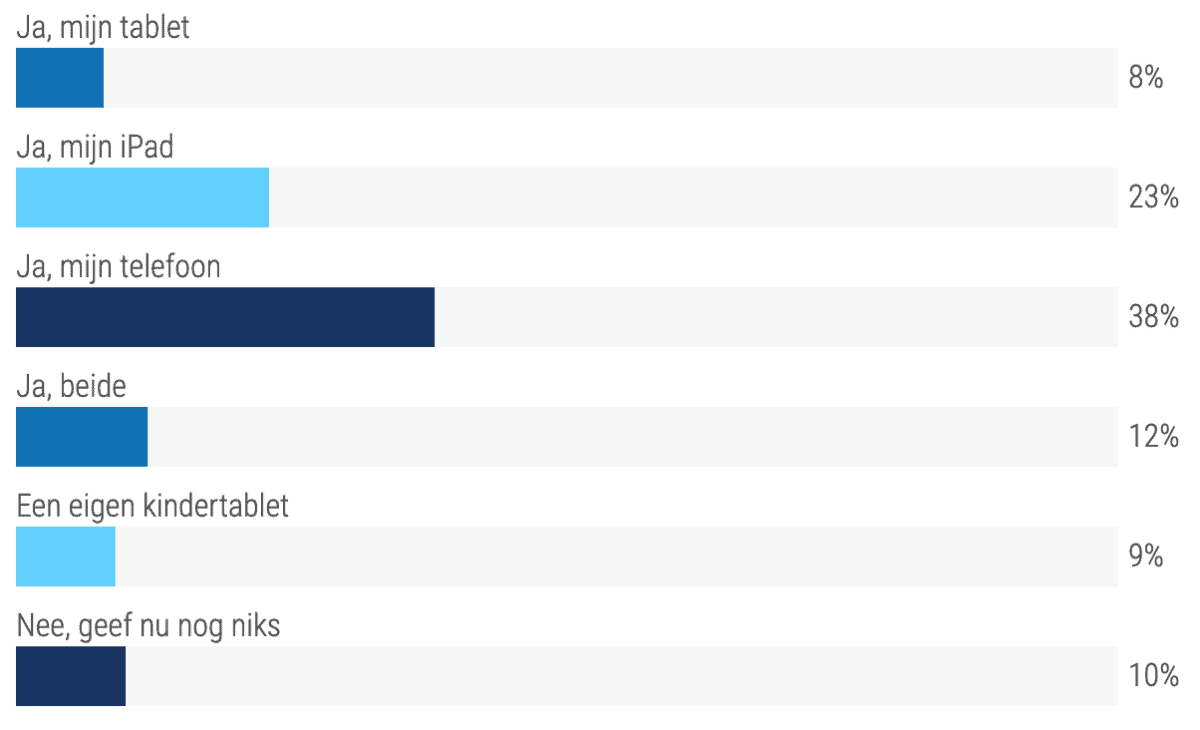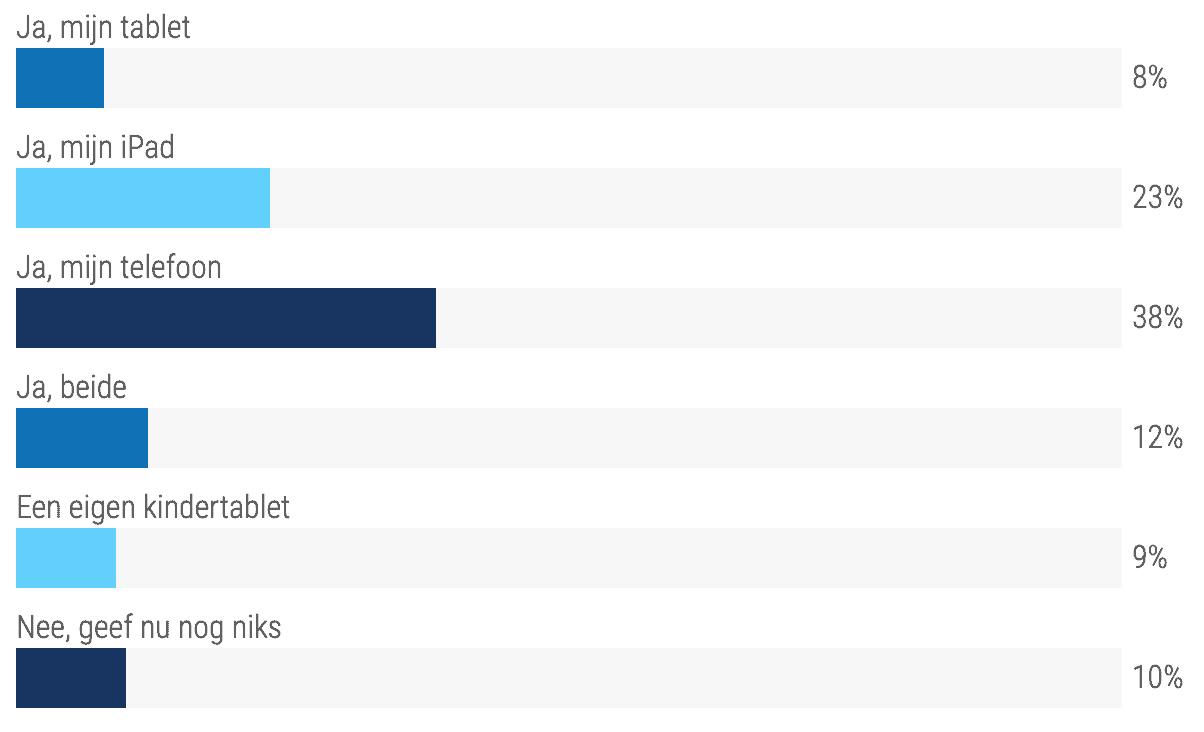 Best iPad for your child rated
Best for School Age Children: iPad Air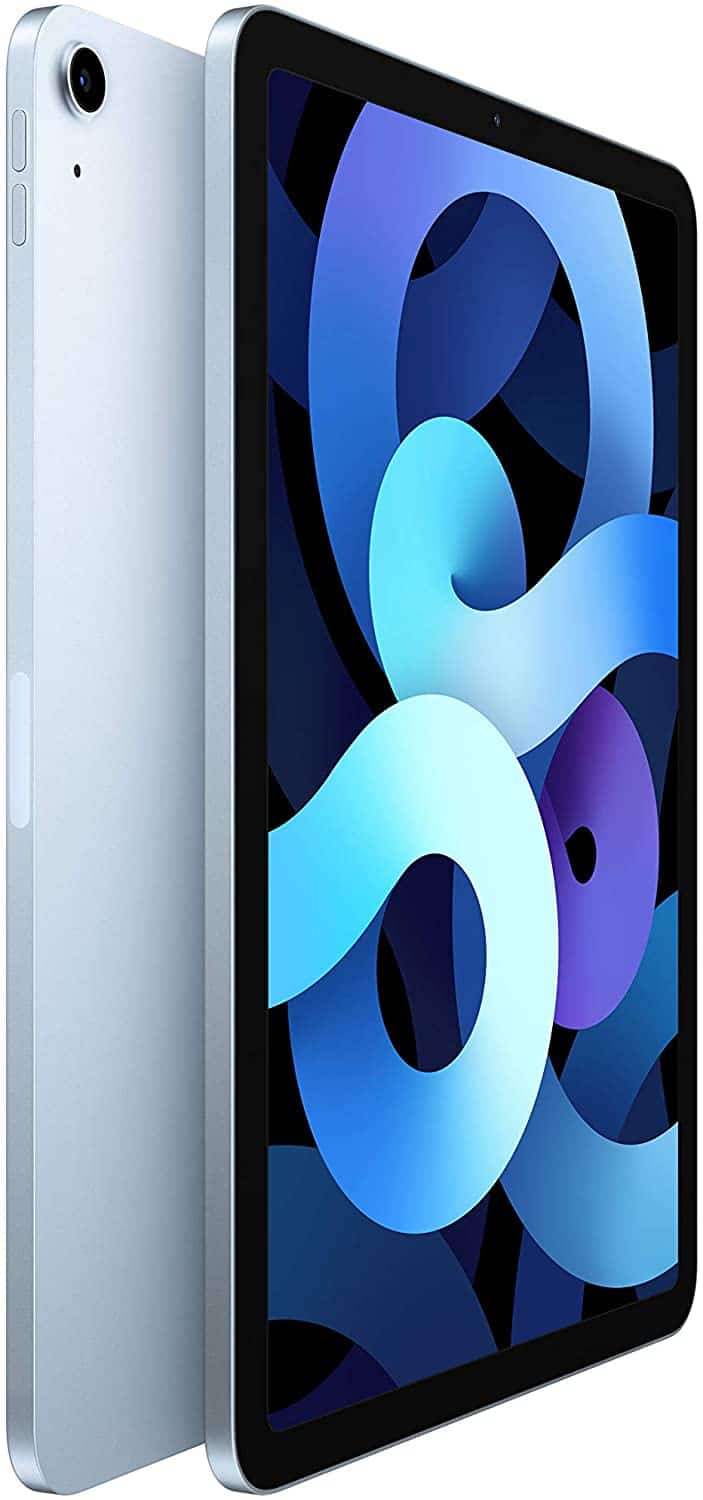 Besides the standard good qualities of iPads or Apple products, the iPad Air is really an iPad of great class.
You could be jealous of your son or daughter!
Suitable for all children. Especially since it weighs a lot less than the iPad and it still has a larger screen than the Mini.
And despite a slightly higher price, this is our favorite.
Lots of storage space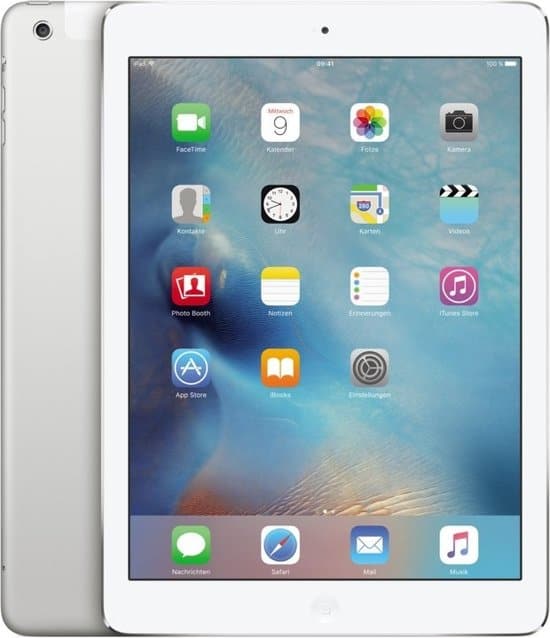 We have made the choice to go for 64GB of storage space, so that we can be sure that there is enough space for (educational) apps, videos and films that the children like to make themselves.
And also for videos that are saved for when we are on the road.
We don't always want to depend on external storage spaces (like an external hard drive, laptop or the iCloud, for example) and so this is an ideal size.
Always connected via SIM card
You do not always have WiFi nearby, so we also opted for the option to insert a SIM card.
Although we may not be using the option right now, we are hopeful that this iPad will last.
For those few bucks extra, you give your child a more extensive opportunity that he or she may need later.
For example, when they start using the iPad more for school and have to go out for projects or want to look up things outside the home.
Light as a feather, yet very powerful
The iPad Air really stands out because it is so light, we understand the name Air! You almost forget that you have the iPad in your hands.
And the anti-reflective display really increases the enjoyment with which you can look at the screen.
Thanks to the powerful battery, you can really watch and play with the iPad for a long time.
Even though it never happens that your child uses the iPad for ten hours in a row, that's how long the battery really lasts!
This iPad (with "cellular" function - suitable for inserting a SIM) is a few grams heavier than the iPad, which you can only use for WiFi.
We did not think that was such a problem and in any case opted for a cover, which also contributes to the weight.
The cover does not last as long as the iPad itself, so you can really say that with the iPad Air you choose a tablet with an eye to the future.
It is really worth the investment as far as we are concerned.
Check prices and availability here
Protect the iPad with a good cover
I found this rubber cover was ideal because of the rubber edge (this way the iPad can really take a beating) and the ease with which a child can hold the iPad.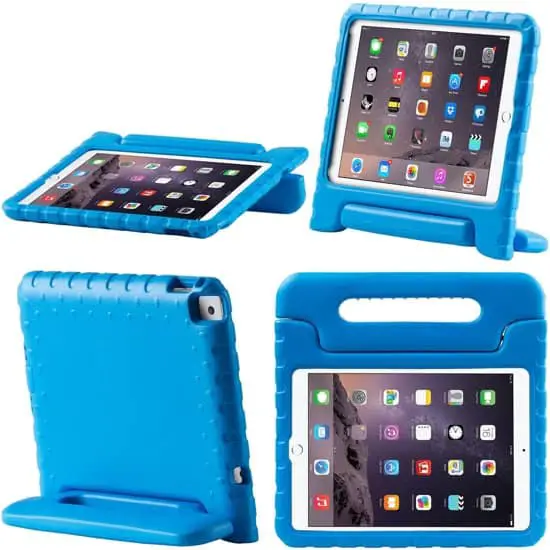 Best for Small Hands: iPad Mini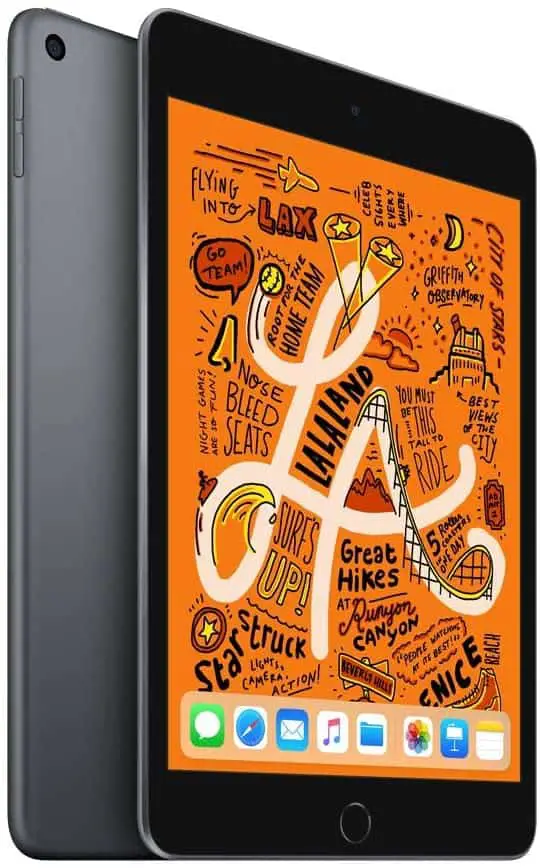 The iPad Mini is ideal to take with you on the go and fits a lot better in smaller children's hands.
It is really small, light and thin but still has a lot of possibilities. Also with this iPad, the quality of the execution is as you would expect from Apple.
Suitable for small children's hands. In both height and width almost 3 cm smaller than the standard iPad and 100 grams lighter.
It has a 7.9 ″ screen, which is equivalent to most kids' tablets.
Look forward to the latest version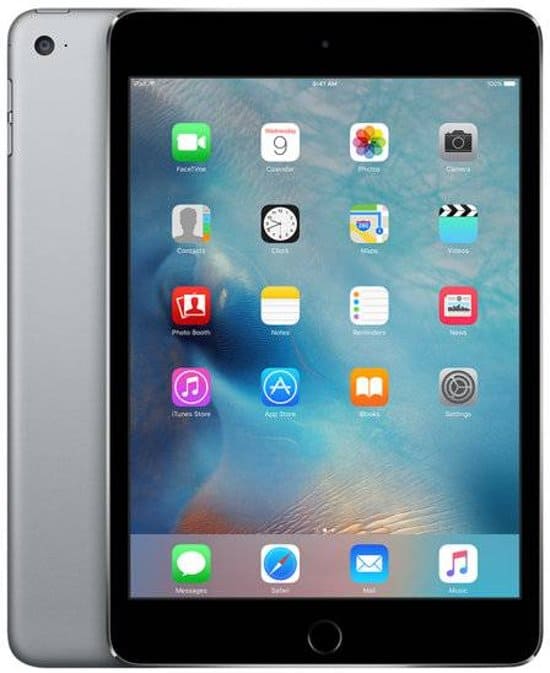 The latest version is up to three times faster than the old iPad Mini and offers many possibilities that you will not find with other brands and cheaper tablets.
Fantastic for nice photos and videos
This way you can draw on the iPad as if you were drawing on paper. And the Mini's display has 3 million (yes! 3 million) pixels!
This gives a very sharp image and the "True Tone" technique makes it pleasant for the eyes.
The sensitive cameras on the front and back of the Mini take beautiful pictures. This means that the older children are often happy for hours.
Making videos, editing photos, it's all possible with the Mini.
Check prices and availability here
Best for Adults and Older Teens: iPad Pro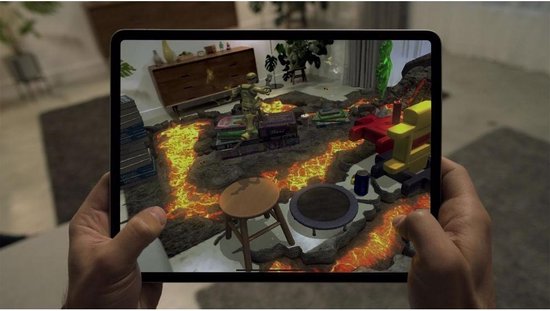 The iPad Pro is more suitable for adults and older children. The name says it all, this iPad is not child's play, but clearly developed for 'pros'.
This applies to both the iPad Pro with the 12,9 "and the iPad Pro with the 11" screen.
About iPads and children
Anyone who has ever had an Apple product in his or her hands knows that the user-friendliness of the products is enormous.
The menus are well structured and actions have a logical consequence.
That makes it nice for a child to work with. And what is nice for the child, is also nice for the parent!
They can work more independently and that is really nice for everyone!
Apple iPad is well suited for children
Everyone knows that children are not always the most patient of creatures on the planet.
And if they lose patience because technology isn't cooperating, then you've bought a lemon. You really have no chance of that with the iPad.
The technique has been developed in such a way that it is pleasant and convenient to work with, from old grandmother to toddler and everything in between.
Special kids apps for iPad
The apps for children have also been selected with great care.
Since you have an iPad in your hands, your son or daughter can really use the apps, which are often beautifully designed.
And in addition to the well-designed software package from Apple (iOS), the hardware is also very good.
The touchscreens also work with the smallest fingers and nowadays you can also draw and write on the iPad with the pen.
That is ideal for on the go. No more mess in the back seat.
Thanks to good screens, touchscreen with swipe options and powerful speakers, you really get value for money. Time after time, year after year.
Versions of the iPad
In addition to choosing which iPad model you prefer, there are more things to consider when purchasing an iPad.
Some of these aspects will have no influence, or a (sometimes) significant influence on the purchase price.
Different colors
iPads can often be obtained in different colors. The most common colors are rose gold, silver and space gray. The color has no influence on the price.
Children often have a preference for a certain color, but do not forget that in many cases a cover must go over it.
The color of the iPad is hardly noticeable.
However, you can consider that a black border around the screen may be nicer for viewing the screen because of the contrast.
After all, a white border around a white or colored image provides less contrast and not everyone likes that.
And the edge of the screen can often still be seen, even if you use a protective cover.
WiFi vs. mobile data and storage space
The prices of iPads that can only use WiFi networks are lower than iPads that, in addition to WiFi, also offer the option of using mobile data.
In addition, the storage space of the iPad also plays a role in the price segment. So think carefully about what you want to do with the iPad.
Do you often travel and spend a lot of time on a plane, where you cannot use WiFi or mobile data?
Then it is worth considering, for example, going for a larger storage space, so that you can download films before departure and switch them on on the way.
This way you avoid disappointment and associated stress (from parent and child) during the trip.
Or are you someone who likes to use the iPad when you are at home, while you are cooking, for example, and is the iPad mainly used for smaller apps and streaming, but not for storing videos?
Then you can do with an iPad with a smaller storage and only WiFi.
Safe iPad use for children
After you have bought the iPad, there are a number of things to look at.
Various settings can make using the iPad in your home more fun and safer.
Apple ID account with control
Apple IDs are required when using Apple products. Each user has their own Apple ID.
Because it is not possible for children under the age of 13 to create their own Apple ID, as an Apple user you can assign an account to your child.
In this way, your child can still work under his / her own ID and he / she does not accidentally send a business email to one of your colleagues or customers!
Another nice side effect of placing your child's account under your own account is that you can now control what your child can or cannot do with the iPad.
You can turn the parental controls on and off and in this way still keep an eye on the moment your child withdraws with the iPad.
Limited and safe accessibility
This way your child can safely be part of the "Apple family" and thus also share in the apps, such as the apps for movies, games, music and photos, but certain parts will not be visible to the children under 13 years old.
You can even set certain apps to be inaccessible at certain times (think of disabling apps to watch movies after bedtime!).
Special and very fun kids apps
Besides sharing apps with the whole family, Apple has put a lot of effort into developing good and fun apps for (and with) children.
The package of apps on offer is fun and varied and you can select an age category via "restrictions" to make searching for suitable apps even easier.
Selected time limit
You can also set a limit to the use of the iPad.
And on top of that, you can make an exception for apps that you don't mind using longer.
These could be apps they need for school or homework, for example.
Safe websites only
If you really want to be sure that your child does not see anything that is not suitable, you can also choose to set the iPad so that your son or daughter can only visit certain websites that you set in advance.
Other sites will simply not be able to be opened.
No accidental purchases
By definition, the "Ask to Buy" option is on for children under 13.
This means that all online purchases that your child tries to make via the iPad must first be approved by the administrator of the family group.
And that works out nicely, because that's you! If you really trust your child and you do not need this option, you can also disable it.
An iPad as a children's tablet - definitely recommended
So you see, you can easily hand over an iPad.
Even a toddler or toddler can handle the tablet and thanks to all the parental controls and settings, nothing can happen that you would not approve.
By putting a good protective cover around it for the smallest users among us, the iPad can last for years.
Larger children will also like to be seen with it and take advantage of it.
And that means that you can rightly see an iPad as a good investment.
We cannot determine which version is best for you, but we certainly hope that we have been able to help you on your way with this article!
Do you want to read more about other children's tablets? Read for example here about the VTech and Kurio XL tablets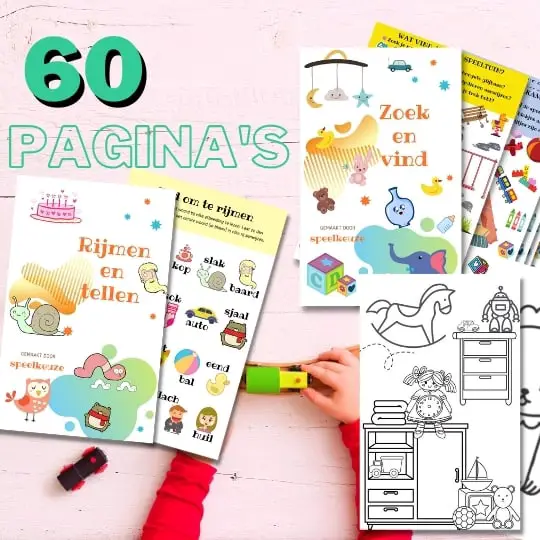 Always something to do for the holidays or rainy day?
Play Choice now has the ultimate activity book collection, with over 60 pages of fun coloring pages and educational puzzles.
Joost Nusselder, the founder of Speelkeuze.nl is a content marketer, father and loves trying out new toys. As a child he came into contact with everything related to games when his mother started the Tinnen Soldaat in Ede. Now he and his team create helpful blog articles to help loyal readers with fun play ideas.