Is a children's clothing subscription for you? 5 tips
I enjoy writing these articles for my readers, you guys. I don't accept payment for writing reviews, my opinion on products is my own, but if you find my recommendations helpful and you end up buying something through one of the links I may be able to receive a commission on that.
More information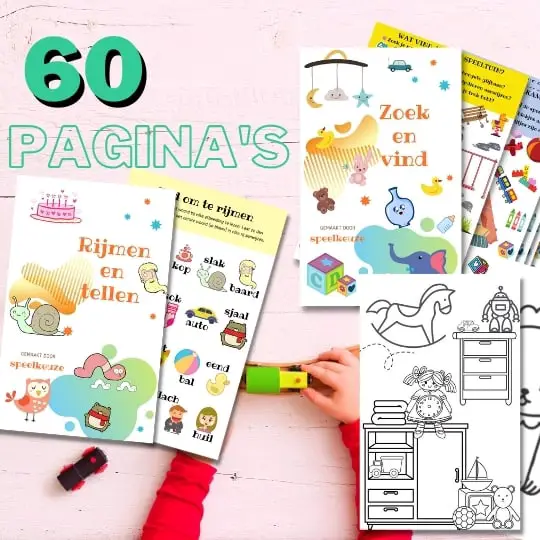 Always something to do for the holidays or rainy day?
Play Choice now has the ultimate activity book collection, with over 60 pages of fun coloring pages and educational puzzles.
Buying kids' and baby clothes is easier with subscription services.
One of the busiest jobs anyone can have is being a parent.
That's why subscription-based clothing sites for kids in particular are a growing online business.
Just complete a style quiz, sign up with your credit card or bank account, and a box of clothes will be delivered to your door monthly.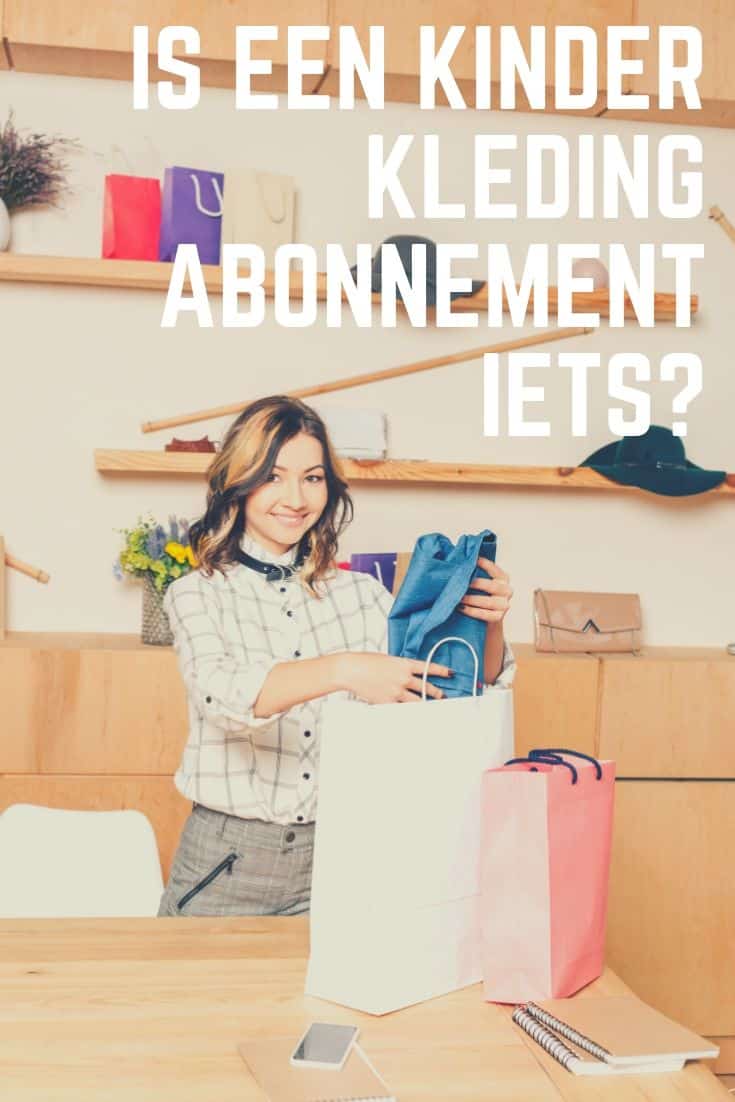 Some of these services are marketed as environmentally friendly, while others are touted as bargain locations.
But they all have one thing in common: convenience.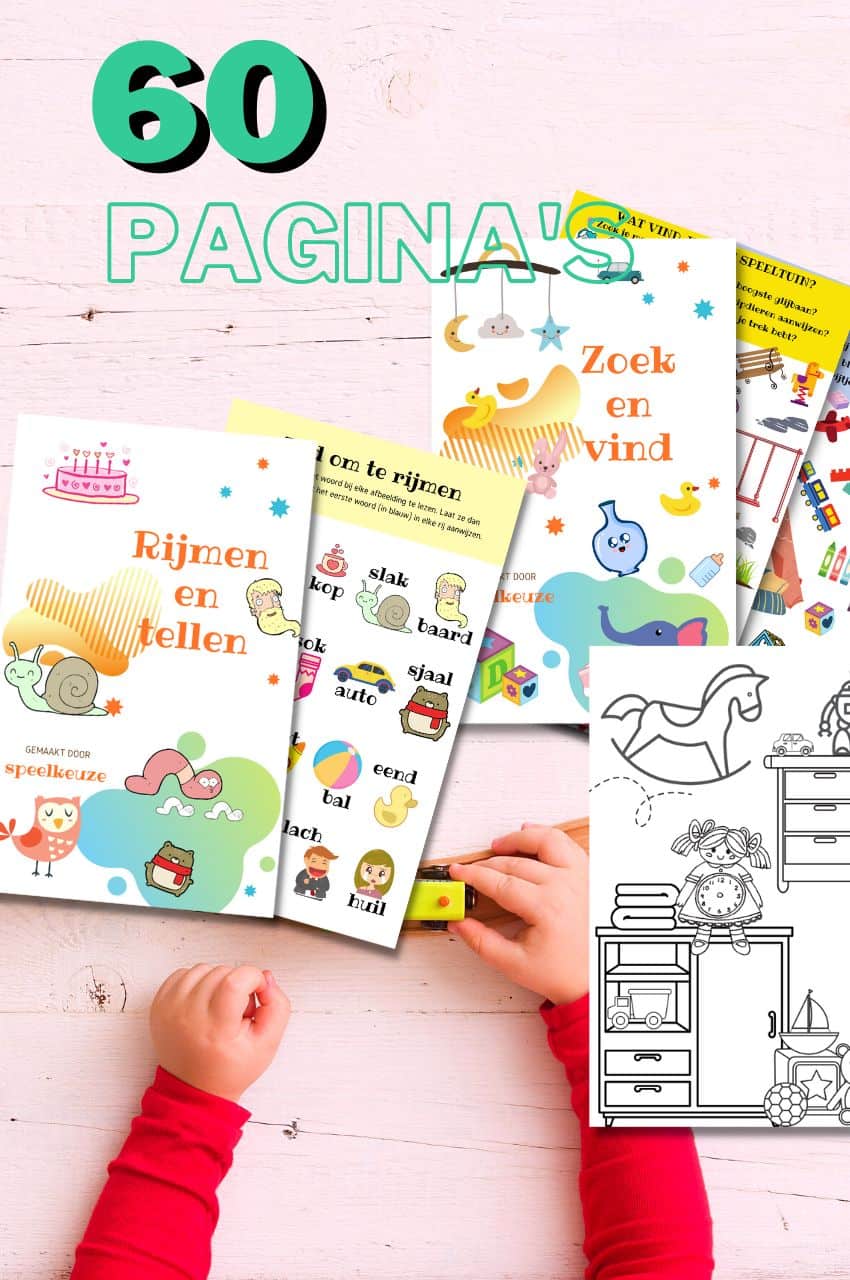 A play theme in your mailbox every month?
Fun play tips, activity books and more, with the first email being our free mini-guide "educational toys"
We will only use your email address for this newsletter and respect your privacy
Convenient subscription services
Some market themselves as a particularly convenient clothing subscription service.
Rather than frantic shopping trips with your kids to buy clothes, the site's stylists will help you choose the sizes and clothing styles that you and your kids will enjoy.
For example, users fill in a style profile and make the first payment for the first monthly box.
Consult a stylist and your custom order will be delivered in approximately two weeks.
They also often advertise that the box of clothes you receive each month costs about two to three times as much at the store.
They automatically send you new clothes every month unless you pause or cancel your membership.
Update the clothing sizes at any time. You can often have up to two accounts per household, so you can also have clothes for two children delivered to your home.
Even more convenience is there for those services that also let you use the iPhone or Android apps to keep track of your orders.
Specific target audience
There are also those that cater as a courtesy to girls aged 2-8. Often this is more fashion oriented than others.
Generally, moms take a style quiz here too to identify their little girl's style. Is it "Boho", "Fashionista" or "Princess" or casual denim and T-shirt?
The quiz asks you things like, "Which dress would she like the most?" and let you choose from four dresses.
Once you have determined your favorite style, you have the option to order an outfit every month, but you don't have to buy anything.
That is another difference with a monthly box. Here you buy more per outfit than a subscription.
Each outfit is made up of three pieces and while the clothing is cute, it is also made to be played in so that it lasts long enough.
You also have services aimed specifically at babies. For example, you can create carefully selected baby outfits that can include:
rompers,
shirts,
shorts,
trousers,
jeans,
coats,
sweaters,
skirts,
sleeper,
dresses
or swimwear.
Here you can become a member by creating a profile where you set the size and style of the desired clothing (you can always change this later).
You often also have the choice between subscription plans: Budget, Basic, Bundle and Boutique.
The price difference depends on the brands of clothing from cheaper brands to increasingly expensive ones.
Would you use a subscription service to buy clothes for your kids?
Children's clothing subscriptions reviewed
hulaloop

Perhaps the most famous of the children's clothing subscriptions is Hulaloop.
Many websites have already written about it, including circularenterprise.nl about their sustainable business plan.
You can choose the number of garments you want online so it is very flexible, and swapping for the next set of clothes is easily done at the door as soon as they deliver the new ones.
You can view this subscription at hulaloop.com
Circuses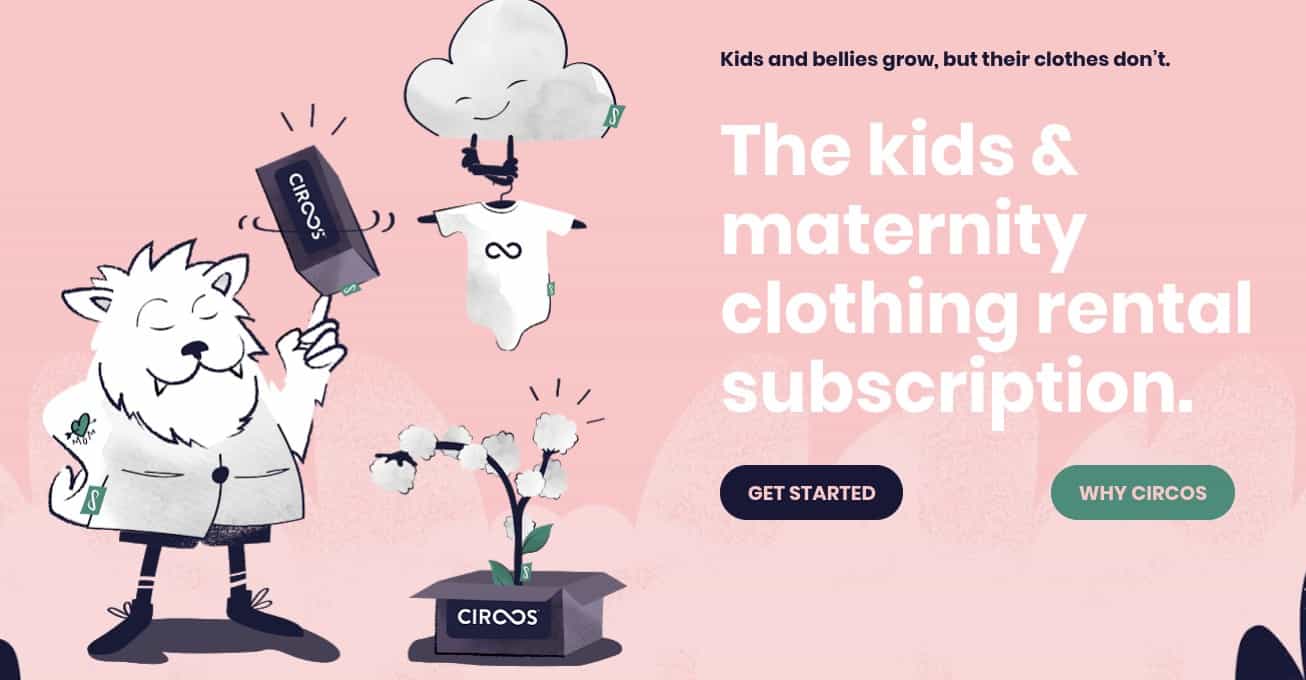 Circos is an Amsterdam children's clothing start-up and has a clothing subscription for children's clothing but also maternity clothing (because you grow out there just as quickly) and is available in the Netherlands and Denmark.
They go for a sustainable alternative to buying all your children's clothing that is only worn for a short time and they also want to offer it all very affordable.
They also stood in Emerce for their innovative idea.
At the time of writing, they already have more than five hundred different items of clothing to choose from, including:
Adidas
Patagonia
vigga
Paula Janz
View the options here circus.co
bundle bean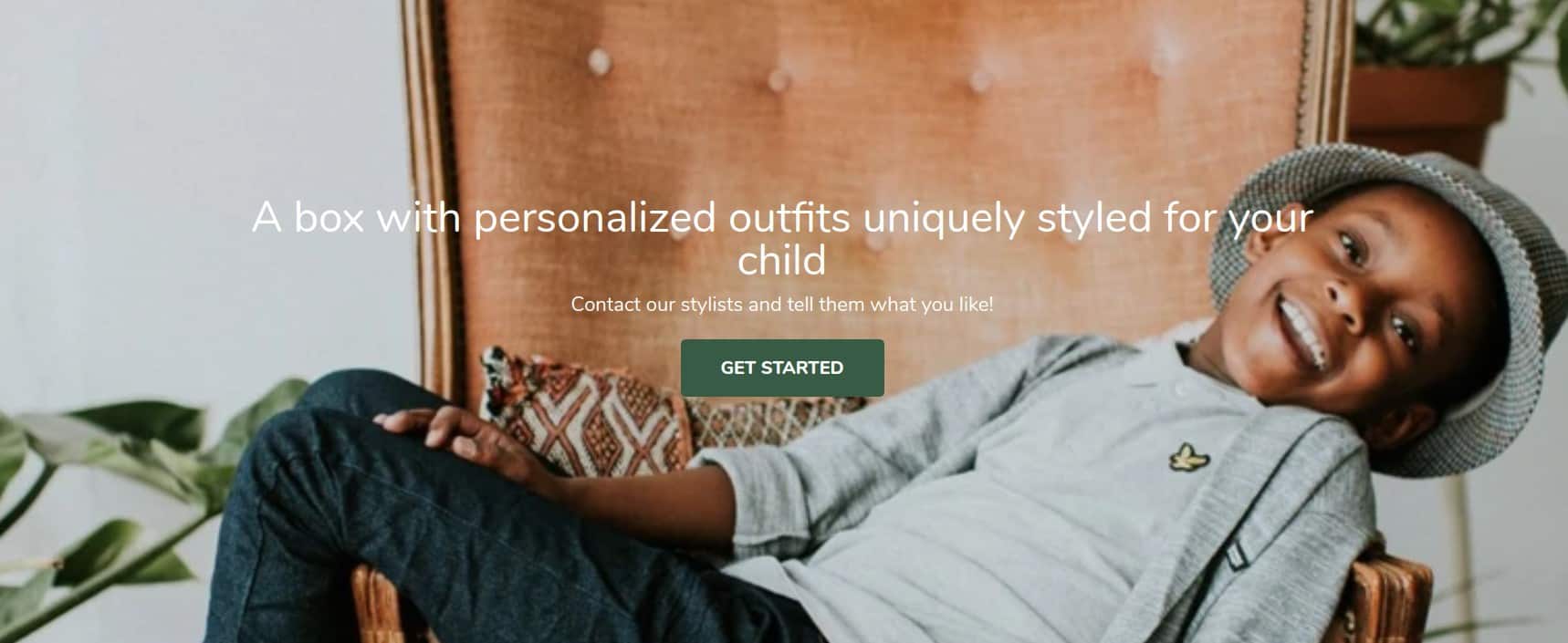 Bundleboon also does it slightly differently. They have more of a clothing box, but then aimed at children.
Here are Hans & Shifra about Bundleboon:
You can get a box delivered for free, and only pay for what you keep.
View the boxes here bundleboon.com
Culaza
Culaza rents out a number of different things and baby clothes are one of them
consoles
gopros
and strollers
It may seem a bit of a strange combination at first, but that's how they grew out.
When you rent baby clothes, you will receive 3 sets of children's clothes for a fixed monthly amount.
It is also more of a rental service than a subscription, although of course it is a subscription to monthly rented clothing.
If your child is suddenly ready for the next size, you can exchange the clothes you have.
So is their slogan:
At Culaza you take out a subscription to always suitable clothing for your little one.
View the subscription at culaza.nl
Are Kids Clothing Subscription Services Worth It?
If you want to know what's in the box with so many different subscription services, you want to know what to expect.
You pay particular attention to whether they seem to have nice things, and then of course also look at the price.
Often a discount coupon for your first order will win you over. This is how you probably choose a service.
Some things to watch out for are:
the price of the service
how difficult is it to cancel, how many months are you committed to it at least
you can return items that do not suit you and what happens then
What styles do they offer
What brands do you get and what quality is it
If you don't like something in the box, sometimes you don't have to keep it.
When you can actually return everything you no longer want without extra costs, it is easier to try out a box.
Then they will immediately deduct the price of the items you return from the total. That's the best way for you, the consumer.
But the same is not offered everywhere.
If you decide to keep it, it is advisable to wash it before use.
We have a whole post about washing clothes written to tell you more about this.
What you get
It is important to know what you are getting, the price, the items and so on. When it comes to signing up for a subscription, you want to be the first to know.
This is because it varies depending on what you want to get from a box.
You can choose to go for a more budget, or you can order everything you will ever need and never go to a store again.
Let's discuss some of the basics of a good box subscription:
You pay for the clothes you keep or you send back what you don't want and get the amount back, depending on what you return. They'll send a list of the specific prices for each individual item so you know what you're paying for the items you're keeping
You will receive 6-8 items of clothing, depending on the type of box and the time of year.
They can deliver anywhere in the Netherlands
They offer a minimum of 5 different time slots throughout the year - one for each season and another for back-to-school attire
you can change the size and style preferences as you go before the next box ships if anything changes
Receive a free gift
the best subscription plans are those that reward you from time to time with your long-term membership.
For example, some send free gifts to those who remain loyal to their box subscriptions. This can be a great added bonus.
The same goes for nice welcome gifts. It's not what you do it for but still a nice warm welcome when you do get it.
Some offer a welcome pack of colored pencils and a personal booklet for your child.
This makes getting new clothes much cooler than ever before and also helps with onboarding your child.
You don't have to worry about giving them something they won't like or that they don't like the idea of ​​clothes boxes.
Sustainability
A children's clothing subscription is also good for the environment, and that is actually why most parents get in on it.
Many say it the mountain of waste must decrease, since children's clothes are something they grow out really fast and you have to buy more and more of them.
Judgment
Such a children's clothing box is a pretty cool idea! You don't have to go to shops, drag kids to choose clothes.
They can do it all online and you can buy what they want and return what they aren't going to wear. Super simple!
Another advantage is that the prices are often much lower than the ones you would find in the store, saving you money in the long run.
After all, they can take your clientele into account and often buy larger and thus offer cheaper.
They may still be too expensive for some, depending on what you enjoy spending on kids' clothing.
This is a personal decision to consider based on what you get and what you like.
Shipping is often fast and free. Also note that returning the clothes you don't want is also free.
This way you keep control over everything you purchase, you can save money and you also get the convenience!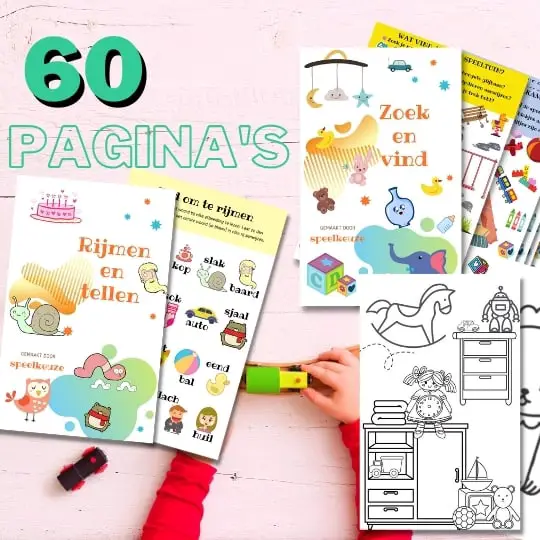 Always something to do for the holidays or rainy day?
Play Choice now has the ultimate activity book collection, with over 60 pages of fun coloring pages and educational puzzles.
Joost Nusselder, the founder of Speelkeuze.nl is a content marketer, father and loves trying out new toys. As a child he came into contact with everything related to games when his mother started the Tinnen Soldaat in Ede. Now he and his team create helpful blog articles to help loyal readers with fun play ideas.