Best Christmas gifts for kids | 44 beautiful ideas for under the tree
I enjoy writing these articles for my readers, you guys. I don't accept payment for writing reviews, my opinion on products is my own, but if you find my recommendations helpful and you end up buying something through one of the links I may be able to receive a commission on that.
More information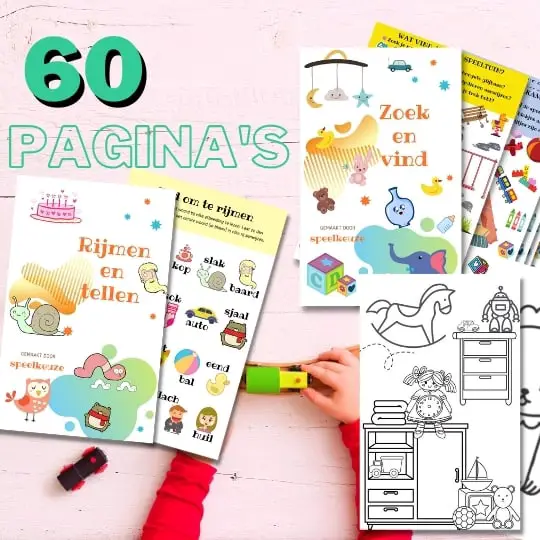 Always something to do for the holidays or rainy day?
Play Choice now has the ultimate activity book collection, with over 60 pages of fun coloring pages and educational puzzles.
Every year, as Christmas approaches, we get the jitters again about what's best to give to our children.
You also often get questions from grandparents or uncles and aunts about what is a suitable gift, because sometimes they have no idea what to give to their grandkids.
Every now and then, searching for the right gift can present itself as quite a dilemma. Don't you know either? Keep in mind what stage the child is in.
Because a gift that is not suitable for the age of the child either stays in the cupboard for a long time or is never touched at all.
Eternal sin! In this article I will help you make the right choices!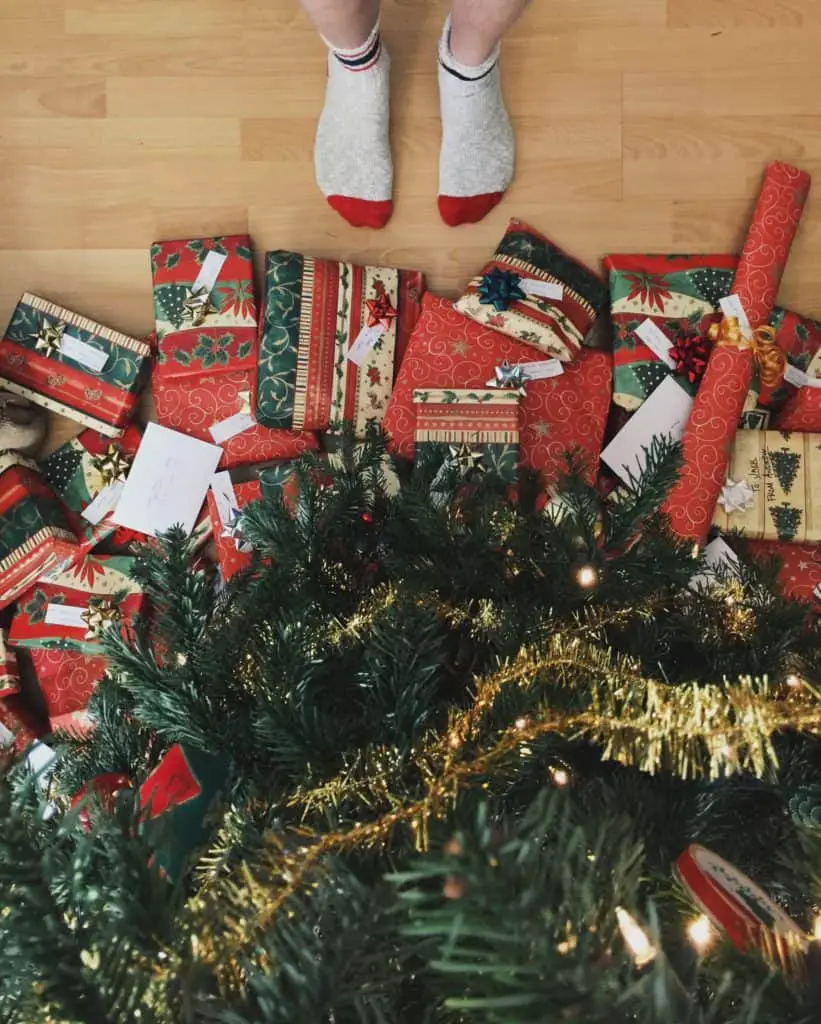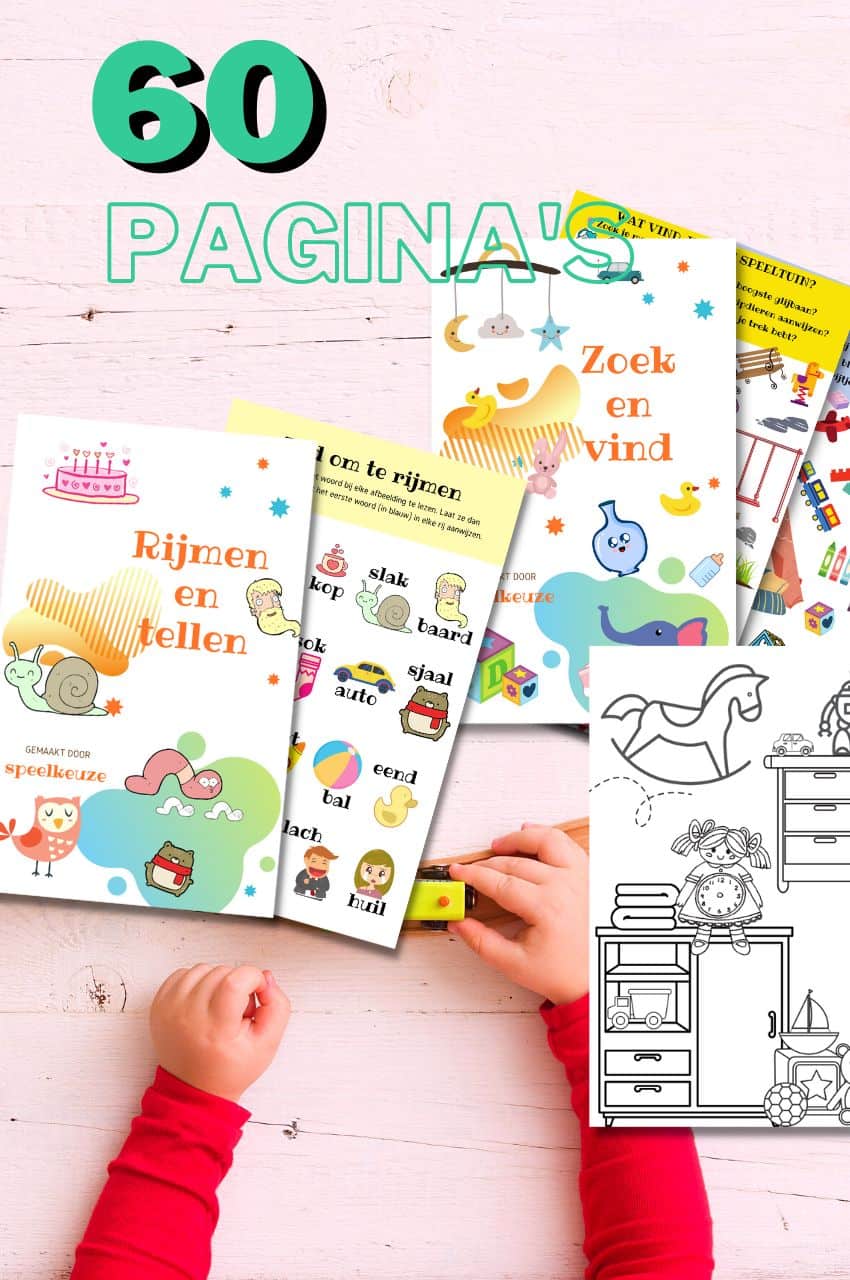 A play theme in your mailbox every month?
Fun play tips, activity books and more, with the first email being our free mini-guide "educational toys"
We will only use your email address for this newsletter and respect your privacy
Choosing Christmas gifts for children: what do you pay attention to?
It is important never to let a child get used to too many gifts.
If you give a child a gift too often for no apparent reason, their sense of enthusiasm will soon disappear when they receive another new gift, for example at Christmas.
Grandmothers and grandfathers who have gone to such lengths to find a nice present may be a little disappointed that the gift is soon pushed aside.
So make sure you can surprise a child with a nice present.
If, as a parent, you restrain yourself for the rest of the year, and save things you think you need for your child for a special occasion like Christmas, that's so much more fun!
(And unspoiled children are much more fun, by the way!)
In addition, provide a gift of good quality.
Children generally last longer here and if there are no parts on toys that can break or break, safety is immediately guaranteed.
maybe something like a nice balance bike can be a wonderful gift for your little one.
In any case, pay attention to factors such as:
The phase the child is in
The child's preference. If you have a son who loves cars, a new doll will be less well received
Are the toys educational?
Don't get stuck in the same pattern too much. Diversity is of course good for a child. In this way a child develops more broadly, and who knows, you might spark a completely new interest.
It is always nice to choose toys that stimulate a certain development, which can be the development of:
Problem-solving way of thinking
Language
Fantasy (role playing)
Creativity (crafts)
Socialization
Christmas gifts for children under 2 years old
For children under 2 years old, they are fully in the discovery phase.
Children from 1 year old love to move, stack objects and build towers, they can start learning words, animals, colors and so on.
For example, the type of toys they especially like are large, moving cars, tricycles, blocks that they can stack on top of each other, etc.
Children ages 1 to 2 also like toys that make music or sounds. (But you as a parent too?)
Movement is the most important stimulus for children, so they learn to walk better and their motor skills will improve.
At this stage, children want to be able to reach everything. They believe that everything has become much more accessible and they sometimes have a special interest in certain objects, which they want to see up close.
It is also the period when children begin to recognize objects with their properties, use and understand different words.
Their vocabulary is growing every day!
The language, which is the new tool to communicate with, will allow your little one to start small conversations with you.
Even if they don't quite understand what they are saying, they will go to great lengths to communicate with the world. Help them with that.
Below we show some toys that promote the development of the child in this phase.
The toys I have selected stimulate either language development, the development of new hand skills, or the development of the senses and psychomotor development.
Learning Words: VTech My First 100 Words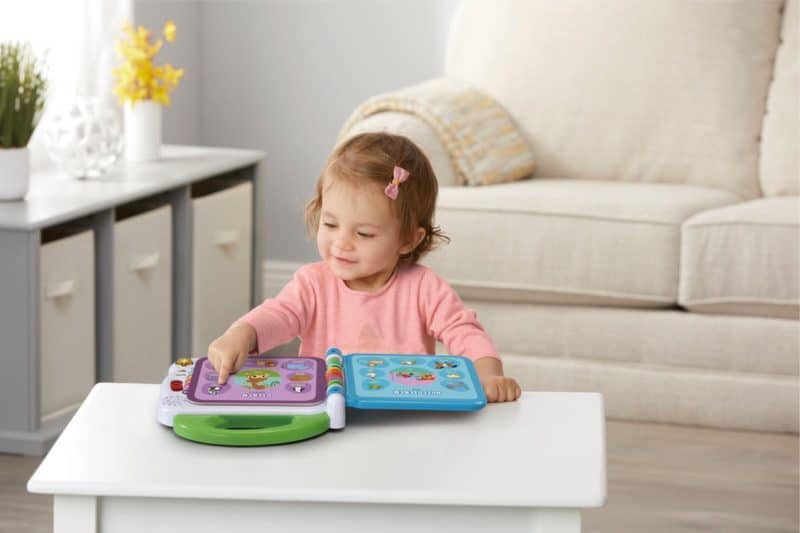 Learning words is always a fun activity.
With the VTech My first 100 words, your child learns both Dutch and English words by tapping on the pictures of the interactive pages.
If you press the flashing star button, your child can sing along to happy songs (luckily the volume is adjustable). Meet the animal friends and play and learn with them!
Your child can work with 12 different themes to increase his vocabulary. Among other things, animals, fruit, food and colors are discussed.
A plus is that the toy turns itself off when not in use. Suitable for children from 18 months.
Interactive toys
Increase vocabulary
Improve hand-eye coordination
Learning Numbers: LEGO DUPLO Number Train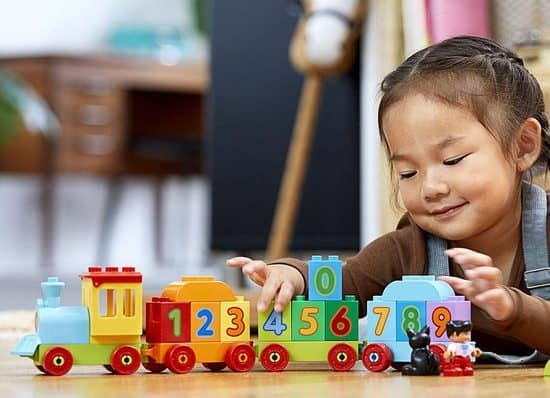 The LEGO DUPLO Number Train introduces numbers and counting.
Toddlers love to build this sturdy train over and over - and they're learning to count too!
With the two DUPLO children's figures and the cat, all kinds of stories can be created and the set offers endless building fun.
I bought this set for my nephew who is not yet 2 and he has been playing with it for 1,5 years; it's his favorite.
The building blocks are printed with the numbers 0 to 9. Stimulates building skills, fine motor skills and encourages role play.
Role play
Fine motor skills
Car toys: TOP-BRIGHT Autobahn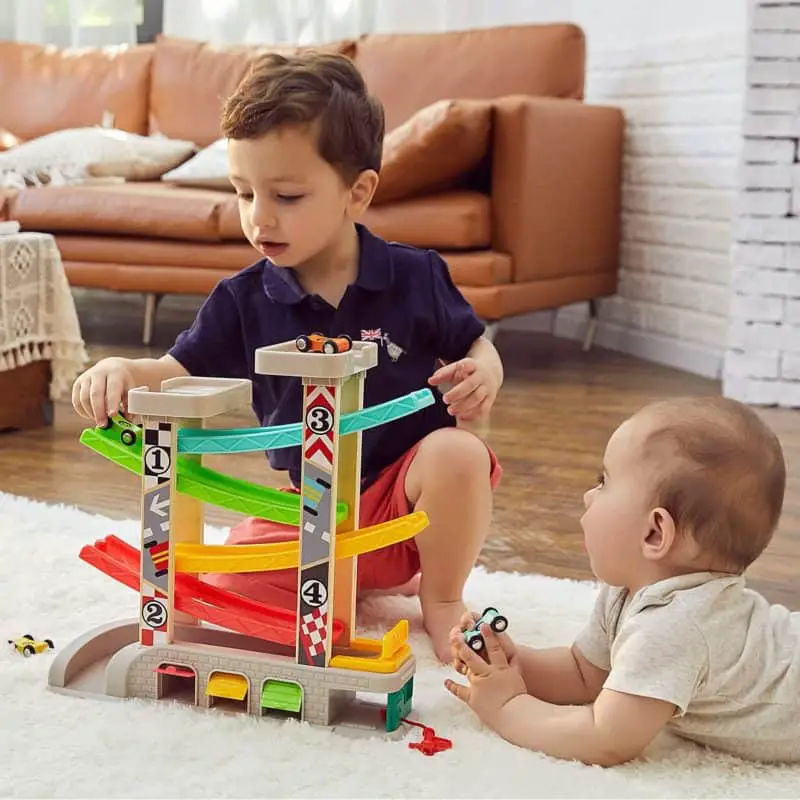 Tough TOP-BRIGHT highway with beautiful colors, made of sustainable BPA-free wood.
This race track comes with 4 colorful race cars, which cannot fly out of the track because of the 'stop' at the ends.
Great for your child to enjoy themselves.
Hand-Eye Coordination: Fisher-Price Baby's First Blocks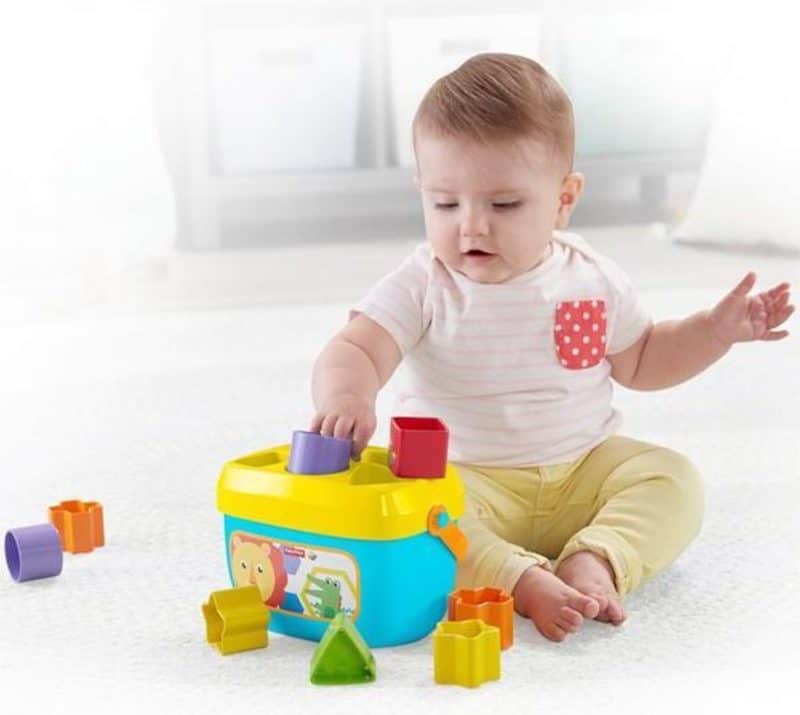 With this gift you are always right - for babies. The Fisher-Price Baby's First Block Molding Maker is great for babies from 6 to 36 months.
The game stimulates fine motor skills; if your child picks up the blocks and puts them down, this promotes his dexterity.
When your child discovers which blocks fit in which opening, this stimulates his problem-solving skills.
Baby's curiosity is fully stimulated!
Stimulates hand-eye coordination
Develop fine motor skills
Learning shapes
Learning colors
Motor development: Janod Balance Bike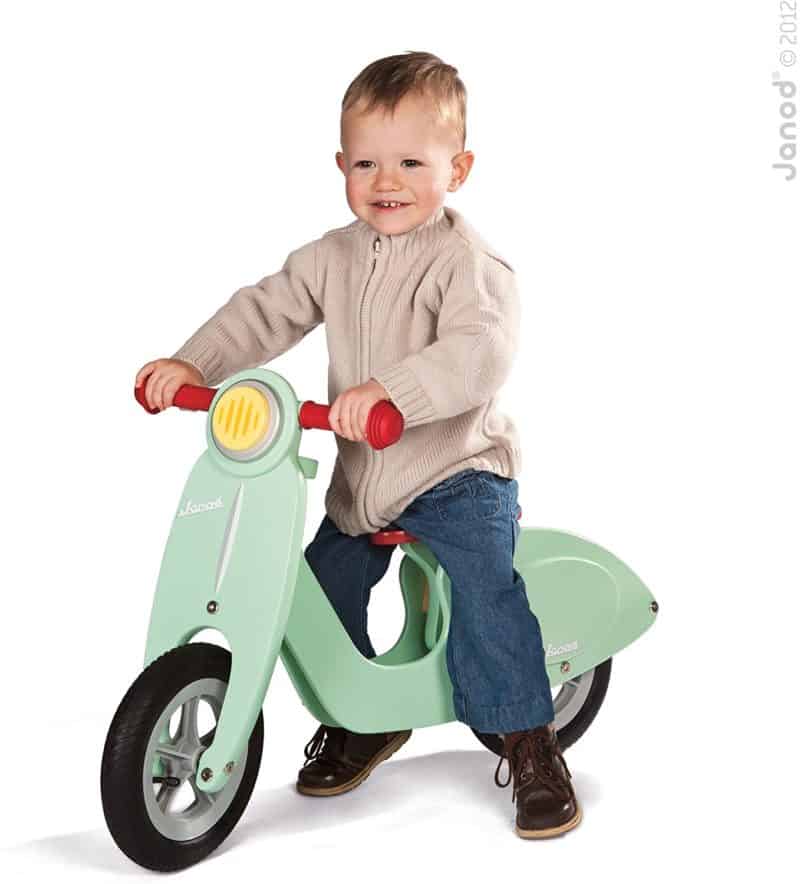 The beautiful Janod balance bike without pedals teaches children to gradually maintain their balance and improve their gross motor skills.
This pink retro balance bike made of birch plywood is suitable for toddlers up to five years old.
The saddle is adjustable in height (from 32 to 34 cm) and the bike is equipped with inflatable tires and offers ergonomic, rubber grips.
The Janod balance bike encourages small children who cannot yet handle pedals. They can gradually find their balance in a playful way.
The weight of the bicycle is 4 kg.
Wooden toys: Hape Play Cube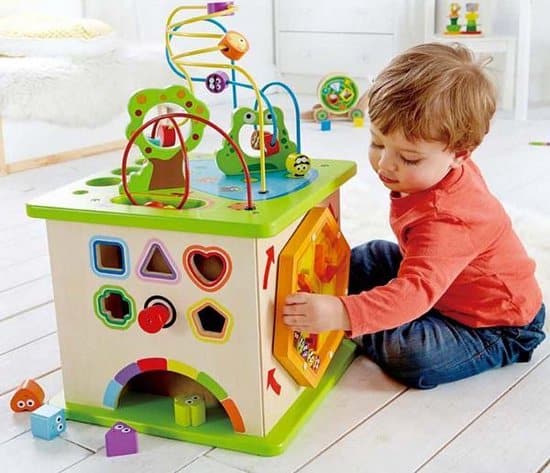 De Hapa play cube consists of a shapeshifter, a bead track, revolving maze and a sequence puzzle.
The cube has beautiful colors (with non-toxic water-based paint) and all the little figures have beautiful colors and big eyes.
Made of sturdy wood, it will provide years of enjoyment and is suitable for children aged 12 months and older.
The dimensions of the Hapa play cube are: 35 x 35 x 49,7 cm (L x W x H)
It helps to develop your child's problem-solving skills, because of the many cube sides with fascinating games.
The cube comes with 10 parts including wooden balls, animal shapes.
Fine motor skills
Resolving Mind
Check prices and availability here
Also read: buy your children's tablet with a black friday discount
Christmas gifts for children between 2 and 3 years old
If we are looking for a Christmas present for a child between 2 and 3 years old, we often have less trouble with it. The child now has its own preference and we can let that influence our choice.
However, there are several things to keep in mind when choosing the ideal gift.
Children are now starting to be more and more aware of their surroundings at this stage, and their coordination comes into full swing, so it is advisable to purchase toys such as blocks, balls, musical instruments, etc.
After the second year of life, children show more interest in other children, suddenly they are more sociable. They no longer just want to play with mom or dad.
Instead of playing "side by side", children play "with each other".
Development is stimulated at this age by playing with toys that helps to support creativity, imagination, memory and motor skills.
Below are some examples of these types of gifts:
Playing together: Jumbo Mr. bucket game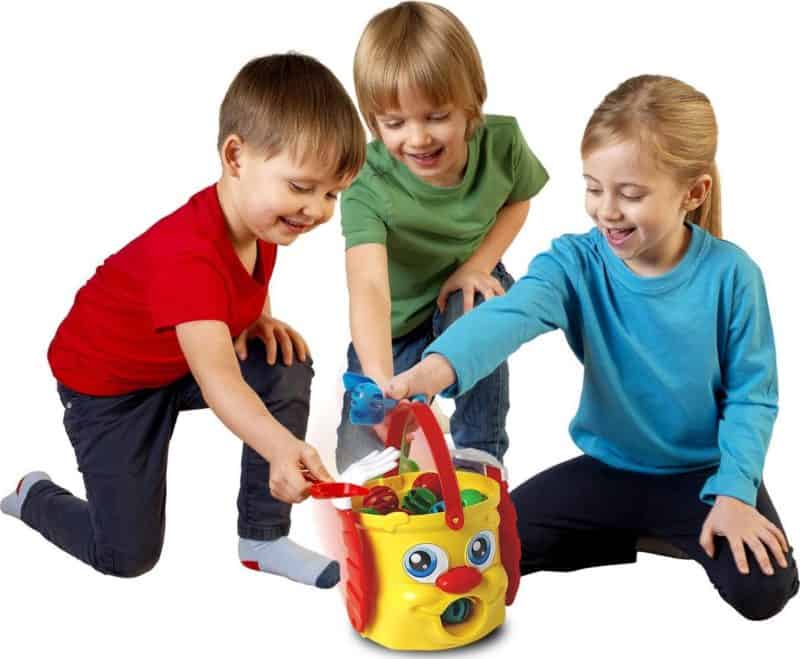 Since children aged 2-3 years find it more and more fun to play with each other, a family game is always a nice option to give – especially at Christmas.
This game is suitable for children from 2 years old.
It can still be quite a difficult task for the smallest among us to do the tasks properly, but with some help from the other players and some practice your child can be fully involved in no time.
And that's exactly what a toddler/toddler wants, to participate!
mr. Bucket can be played with 2 to 4 people and works best on a hard floor with a minimum play area of ​​2 x 2 meters.
use mr. Avoid buckets indoors on a medium-high or deep-pile carpet or outdoors.
Play together
Move (run and shovel)
Good for gross motor skills
Socialize
Learning words: Magnetic letter board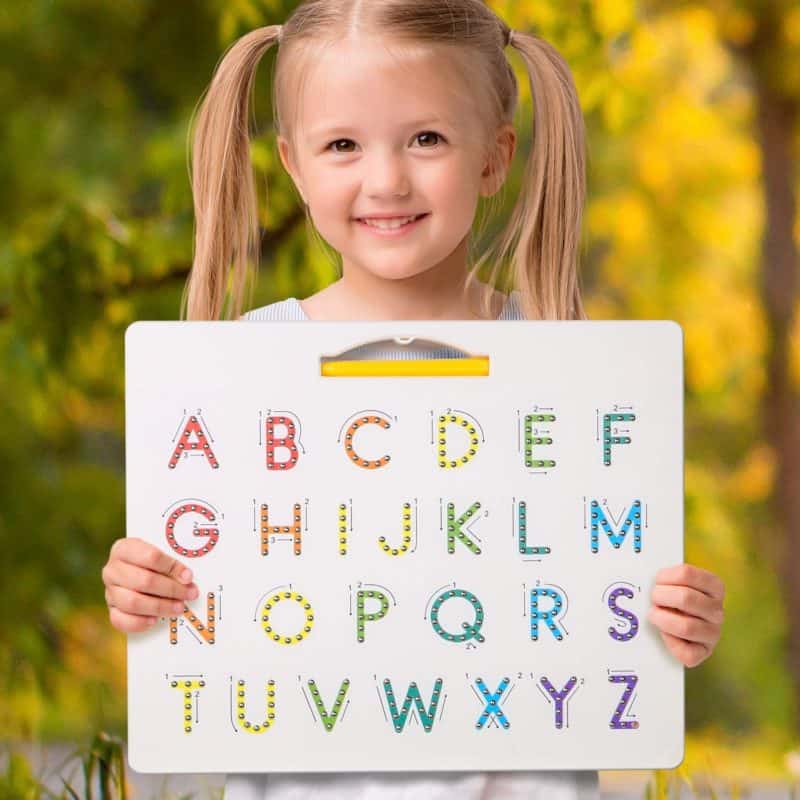 This educational magnetic letter board is non-toxic and environmentally friendly and comes with a magnetic pen.
Your child 'writes' on the letters with the pen or with his fingers. By following the arrows, the beads are pushed down.
Then your child lets the beads come up again and starts again.
Kids always like it to play with magnets, and this board also has a great educational value.
Learning letters
Beginning Writing
Learning Numbers: Learning Resources Smart Snacks Ice Creams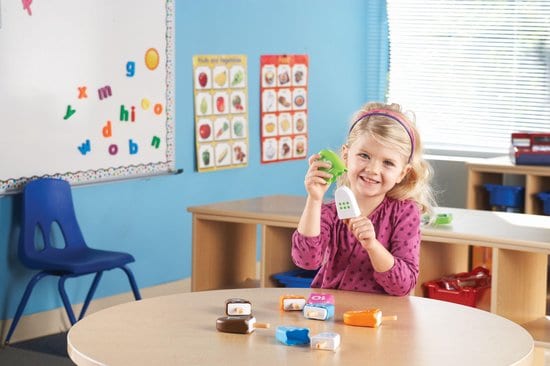 Learn numbers from 1 to 10 and colors, these irresistible ice creams also promote fine motor skills and hand-eye coordination.
Each ice cream cone has a number of colored dots and a removable cover with a corresponding number. The set consists of 10 ice creams.
Count
Fine motor skills
Learning colors
View all the milestones of learning numbers and math from baby to teen here (+ practice tips & games)
Train Toys: LEGO DUPLO Steam Train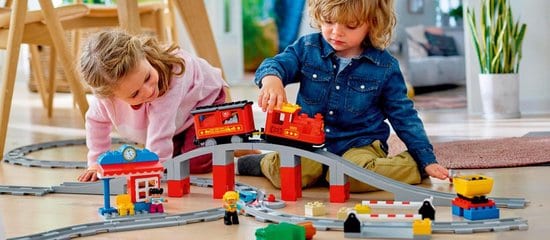 A LEGO DUPLO Steam Train is a great build and play gift that allows your child to build a railroad track and play with a steam train.
With a little push, the steam train starts moving. It makes sounds and has lights, so it works on batteries.
Your little one will enjoy hours of fun with this and work on his fine motor skills.
Suitable for children from 2 to 5 years.
Role play
Building
Fine motor skills
Hand eye coordination: LEGO DUPLO large baseplate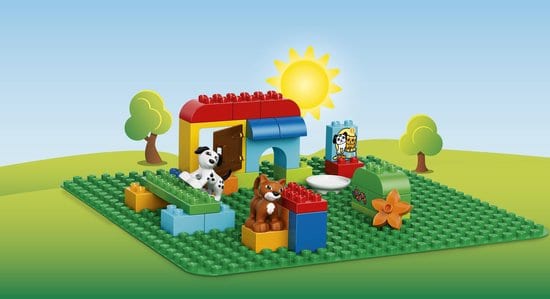 The large LEGO DUPLIO base plate is an ideal base on which to build small houses and a garden with dolls.
You can see this building board as a nice basis to start building.
You will need other DUPLO packs to expand further. If you don't have it yet, this is it a beautiful, and colorful, DUPLO basic package to start with.
DUPLO is suitable for children from 2 to 5 years.
The blocks are made for little children's hands and your little one learns to look carefully, to straighten and to press.
In the beginning it will be difficult and you will have to help with the assembly. Let your little one discover how it is first taking it apart works, that also helps with the development of fine motor skills.
Building
Fine motor skills
Check the latest prices here
Motor development: Aqua Sphere arm floats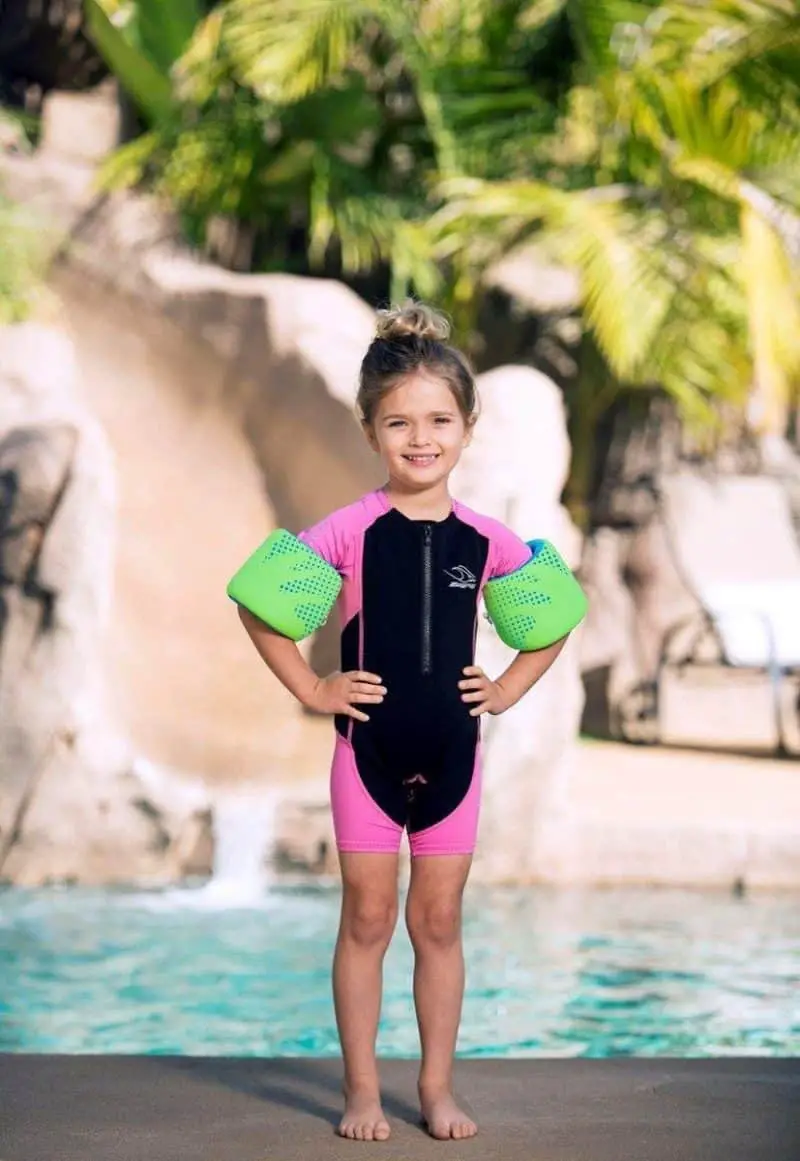 With Aqua Sphere Arm Floats, your two-year-old learns to move well and freely in the water.
They are made of foam so they naturally float. Extra air can be blown into the straps for an optimal fit.
Safe and very comfortable! They come in a mesh carrying case.
For children up to 19 kg.
Learning to swim
Gross motor development
Here I have by the way the 35 nicest outdoor pools / outdoor swimming pools in the Netherlands listed for you!
Wooden Toys: Kids Tool Box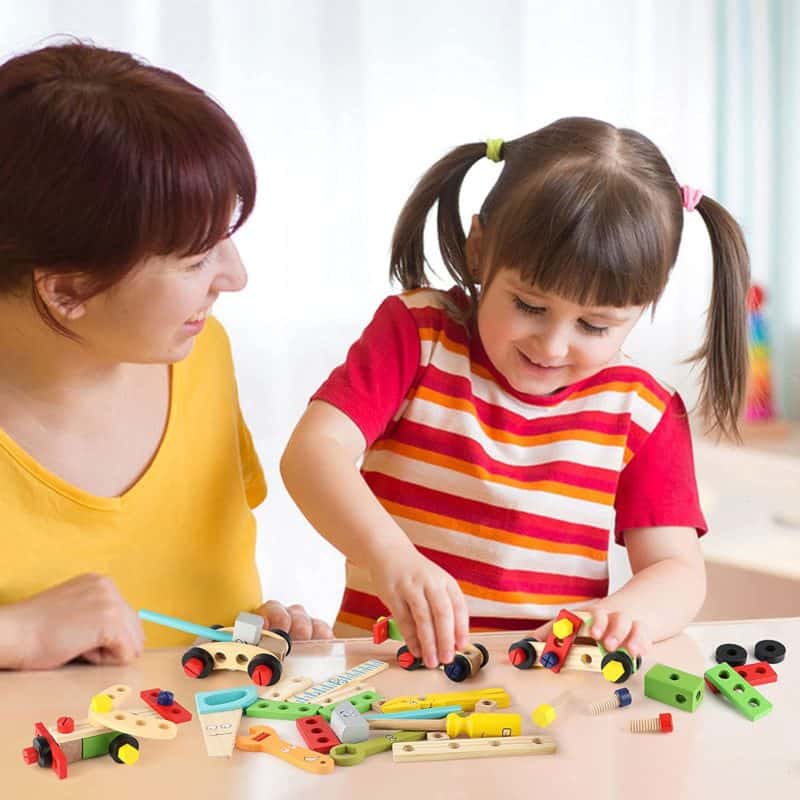 This cheerfully colored Toolkit is a wooden toolbox with everything your child needs to make repairs. It includes a screwdriver, hammer and pincers, all with funny faces.
Entirely made of high-quality wood and environmentally friendly it is!
Good for your child's fine motor development
Promotes hand-eye coordination
Think logically
Creativity
Christmas gifts for children between 3 and 5 years old
Children of this age develop an increasing imagination and fantasy.
From the age of 3, children begin to distinguish themselves from others. You often see that children are now beginning to develop a preference for a certain type of toy.
As a parent, you tend to give them something they want to play with.
But be careful not to give your child something he already has so much of. Getting the same type of toys over and over is not stimulating and also gets boring.
So try to think 'outside the box' and look for an original gift for Christmas or other occasions.
My options below may make it easier for you to make a choice:
Making music: Mahalo ukulele

Do you actually know if your child is musical? Perhaps you have never been involved in that at all, but your son or daughter really enjoys discovering and playing music.
This beautifully painted Mahalo ukulele is suitable for children from the age of 3 and introduces them in a fun way to what it feels like to make music yourself.
Do they have a sister or brother, boyfriend or girlfriend with someone else toy instrument, then they can start a band together!
By the way, this is a full-fledged instrument, also suitable for adults, but it has a friendly price and a beautiful design.
Good toys to spark their interest in music
Play and build together: Playmobil City Life playground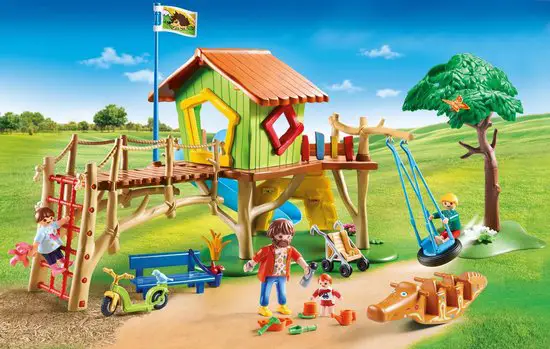 With the Playmobil playground that has a slide, tire swing, climbing wall, house, and a seesaw crocodile, children can play for hours. They learn how things work in the city with Playmobil city.
The playground comes with 4 more Playmobil figures, a scooter and a buggy and just like the Playmobil Country farm, a child can really enjoy hours with this.
Suitable for children from 4 years.
Play together
Building
Role play
Clays: Play-Doh Pizza Chef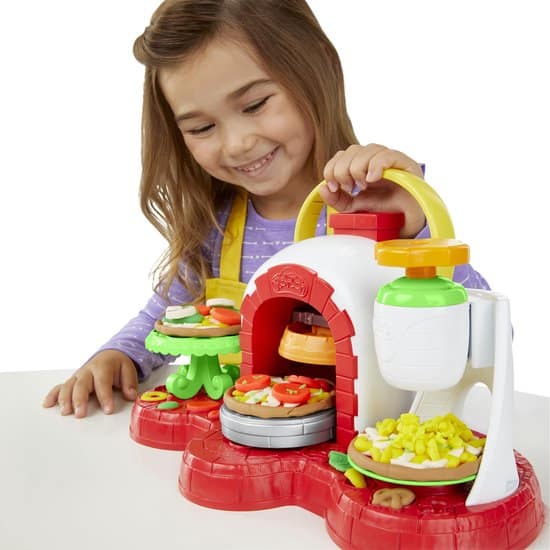 The Play-Doh Pizza Chef Clay Playset is great to keep your child busy. You can bake your own original pizzas in the oven.
In the oven you make a pizza base with the stamp and decorate it to taste.
Sprinkle your pizza with mozzarella from the grater, and with the craziest toppings you make with the molds on the oven. Think salami, veggies, and maybe pineapple?
Then cut the pizza into small pieces with the cutter. Enjoy your meal!
Great for kids who like to get creative. The set includes five Play-Doh colors and three idea cards explaining how to make different pizza creations.
No batteries or power – all you need is your imagination!
Promotes creativity and fine motor skills
Role play
Play tent: KidKraft Tipi Deluxe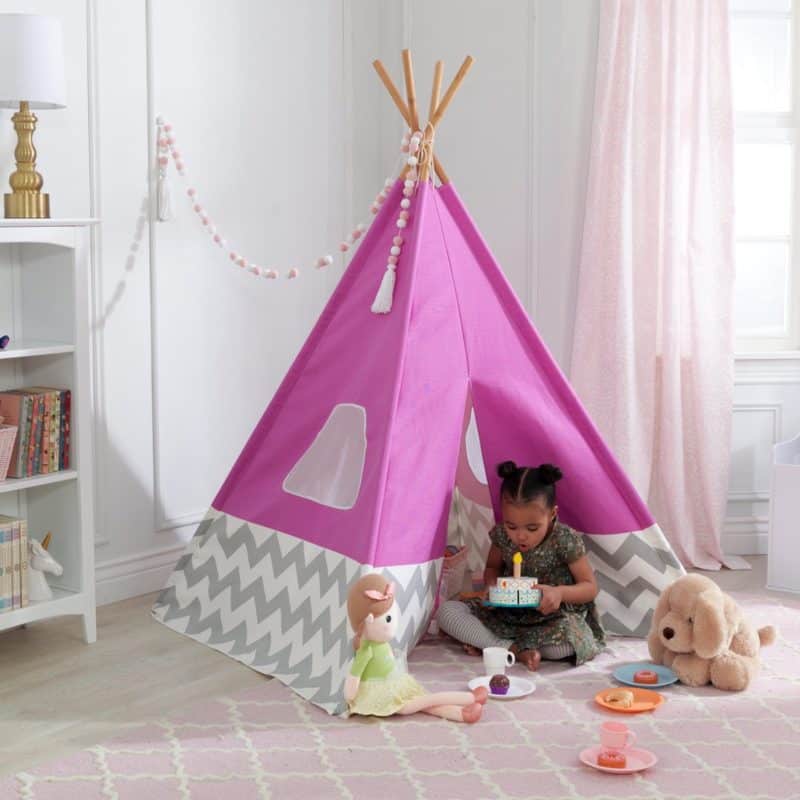 The KidKraft Tipi Deluxe play tent is stylish and looks great in the nursery.
Here your child can play and let his imagination run wild. It's a lot of fun to play with friends in this.
The small teepee is made of canvas and bamboo, lightweight and durable.
The tent flaps can be closed and the two mesh windows provide a view to the outside. The simple design makes it easy and quick to store the teepee after playing.
For children from 3 years old!
Play together
Role play
Beautiful as a decoration
For even more beautiful play tent options, view my review of the 12 best play tents for indoor & outdoor
DIY and repair: Smoby Black & Decker Workbench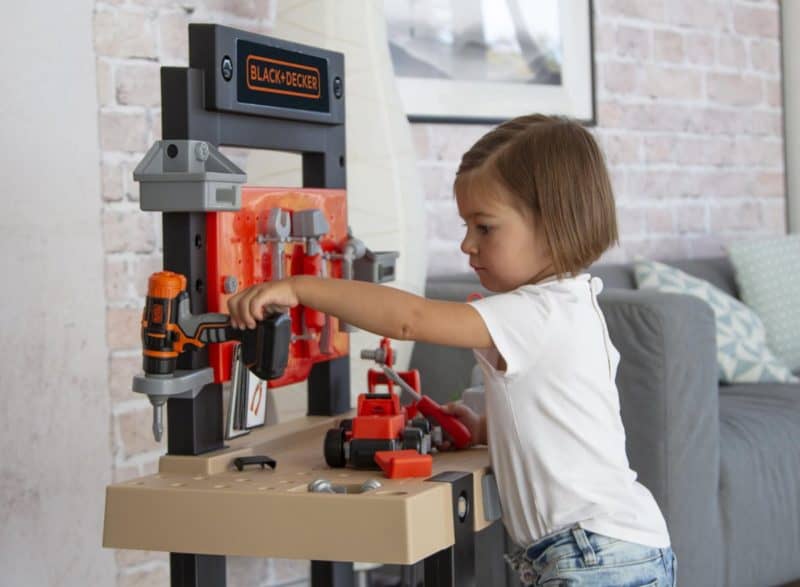 Made exactly like mom and dad's workbench! If your toddler is a real DIY'er, he can get started with this Smoby Black & Decker workbench.
Especially for cool kids between 3 and 5 years, there is the workbench that your little one can work with.
The set includes all kinds of tools. The workbench has storage compartments and a total of 92 accessories.
Learn to repair
Fine motor skills
Role play
Dollhouse: KidKraft Grand View Mansion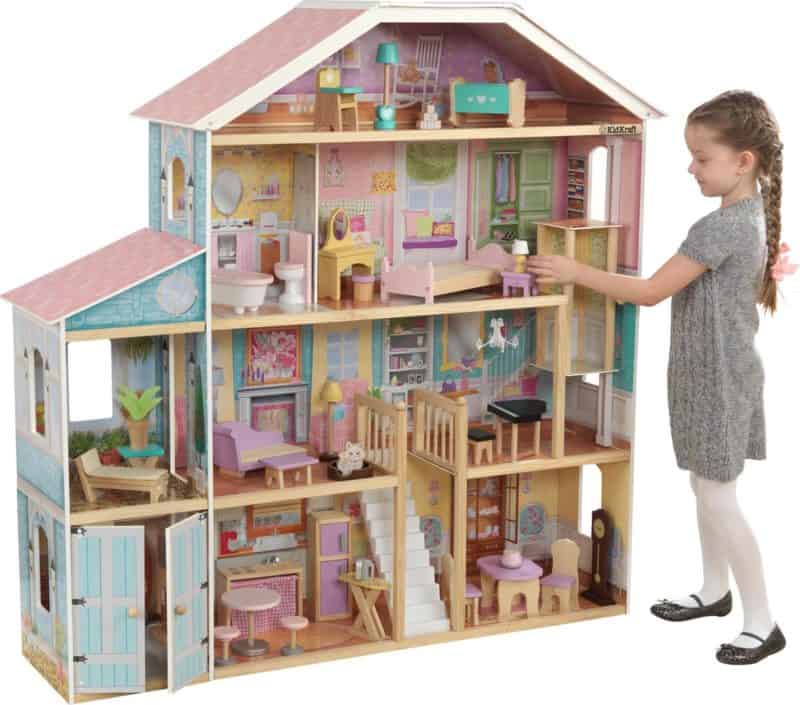 The spacious KidKraft Grand View Mansion dollhouse is quick and easy to install.
The life-size wooden house comes with 34 pieces of furniture and accessories that can be placed in one of the eight rooms.
The sliding lift and doors and garage door really work and decorating the house is a lot of fun!
For children 3 years and older.
Give your child the space to make all their dreams, big and small, come true in this beautiful and unique 30 cm dollhouse.
Pretend Play / Role Play
Set up
Play together
Check the latest prices here
Christmas gifts for children between 5 and 8 years old
Children in this age group are in a period where they fully develop various skills. Such as cognitive, emotional and social skills. They begin to understand the world around them better and better.
At this stage, children prefer to only play with other children. Especially boys with other boys and girls with other girls.
Many boys and girls are starting to have their own personal opinion about what toys they prefer and with whom and with which they like to play.
It is very important that we keep their wishes in mind, but, as above, we should not focus on one specific type of toy. It is better to vary.
Drawing: Ravensburger Xoomy drawing machine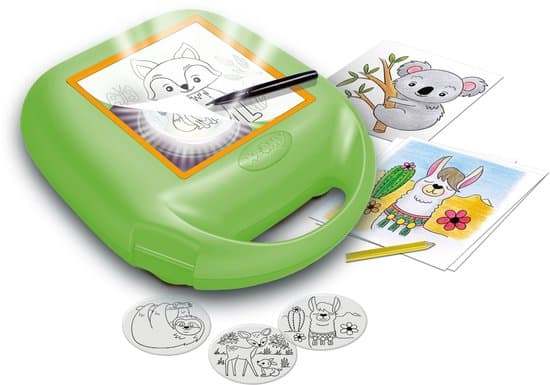 With the Ravensburger Xoomy drawing machine you can choose from 200 images to combine.
The nice thing is that with the help of the LED zoom lamp, all elements can be magnified up to two times, so your child learns very easily to deal with scale and perspective!
Xoomy comes as a briefcase with all the accessories in it. Unfortunately there are no separate templates available. For kids from about 7 years old.
Stimulates fantasy
Teach your child to draw
Barbie toys: Barbie ambulance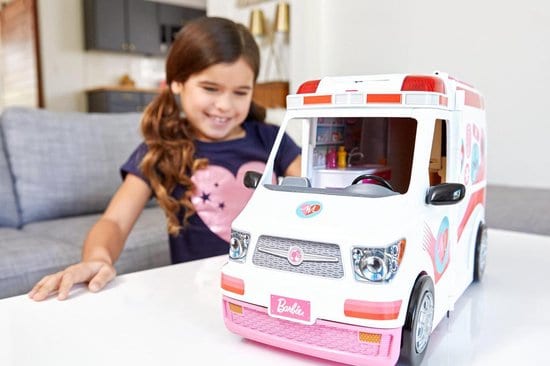 Ride the Barbie ambulance to help others. The ambulance is foldable and consists of several accessories.
The ambulance easily transforms into a hospital and is fully equipped for medical assistance. Kids will love taking care of patients and reenacting all kinds of exciting events!
The ambulance is equipped with a siren and works on three supplied AAA batteries. It is suitable for children from 6 years old.
With the lever on the back you turn the car into a clinic to reveal.
Patients can be treated with the aid of a stethoscope, thermometer and blood pressure cuff.
All parts fit in the vehicle.
Role play
Learning about ambulance and medical assistance
Creative play: DAS Modeling clay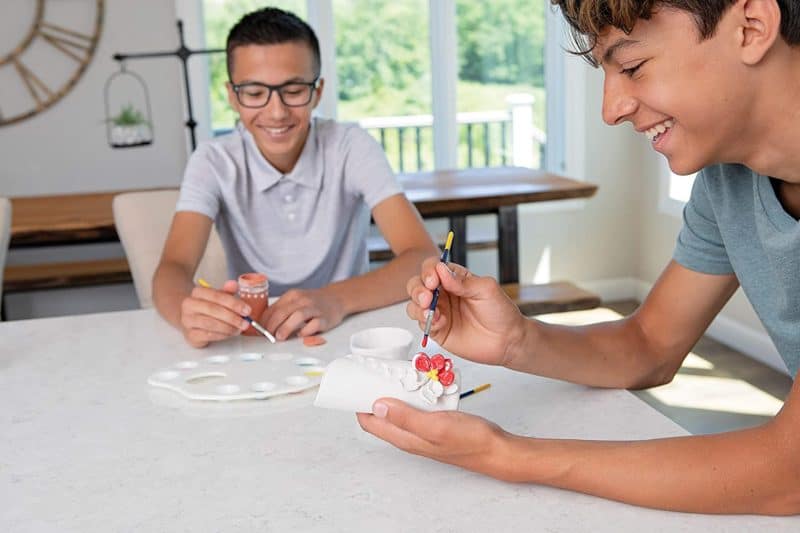 Nice kneading and modelling; that is possible with the kilo of clay from Das Klei
Make beautiful sculptures and then let your artwork harden in the heating. Then you can paint it.
Nice for your child to clay a gift for grandpa or grandma!
It is best to store unused clay in an airtight container or vacuum-sealed bag in the refrigerator.
Has the clay become a little too dry, then you can make it malleable and moist again.
Promotes imagination and creativity
Fine motor skills
Crafting: Spaghetteez building sticks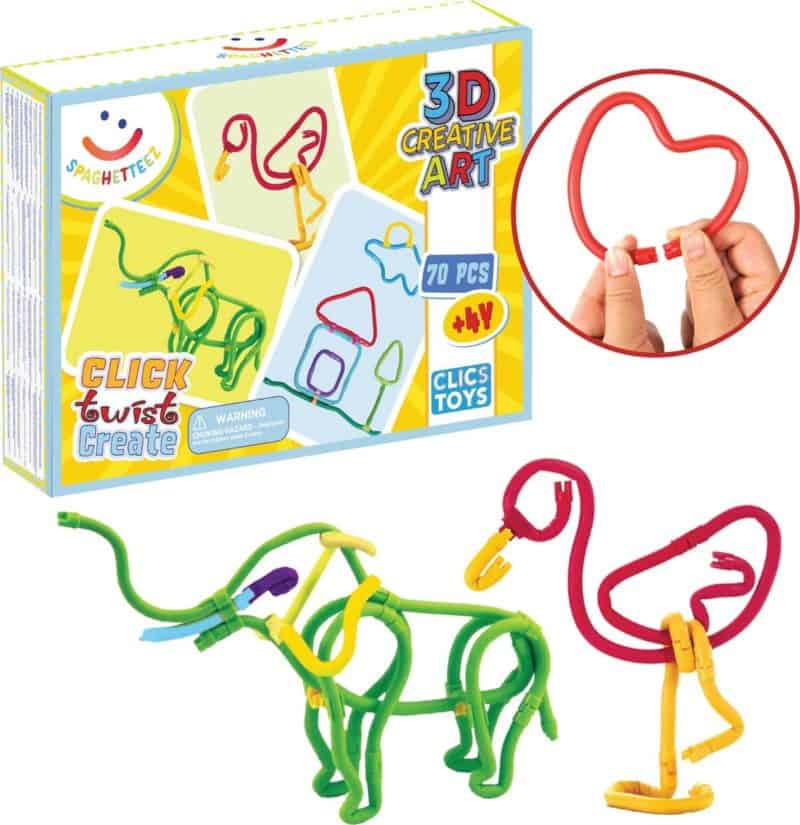 Do you also love spaghetti? Spaghetteez are soft, flexible rods that click together easily and with which your child can make beautiful creations.
Spaghetteez come in different sizes and colors. This starter set contains 70 pieces and is for children from 4-5 years.
Development of Fine Motor Skills
3D insight
creative thinking
Spaghetteez is the ideal mix between crafting and building, comes with an instruction booklet with step-by-step building plans.
Game of Skill: The Floor is Lava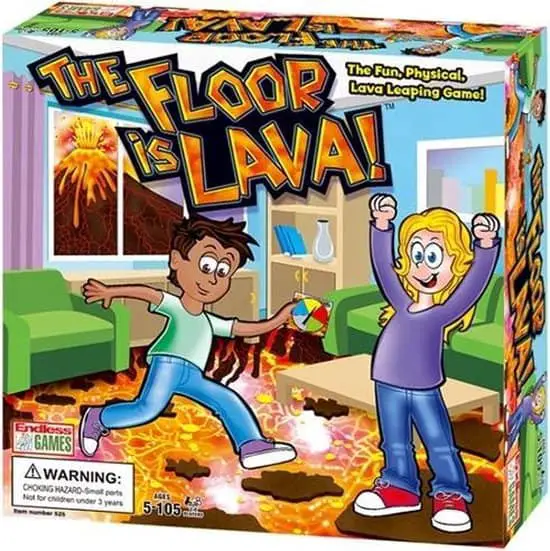 The The Floor is Lava makes you jump, bend, fall over and much more. Can you stand the longest? Don't forget to do the challenge or you will lose.
This game is a skill game for young children from 5 years old: Place the colored mats around the room.
Everyone pick a spot and spin the wheel. Now go safely to the next spot and the old spot must be removed, WITHOUT touching the lava!
The game becomes more and more difficult and exciting. Who is the last one left?
A game where children can lose their energy.
Gross motor development
Resolving Power
Smart watch: Garmin Vivofit Jr 2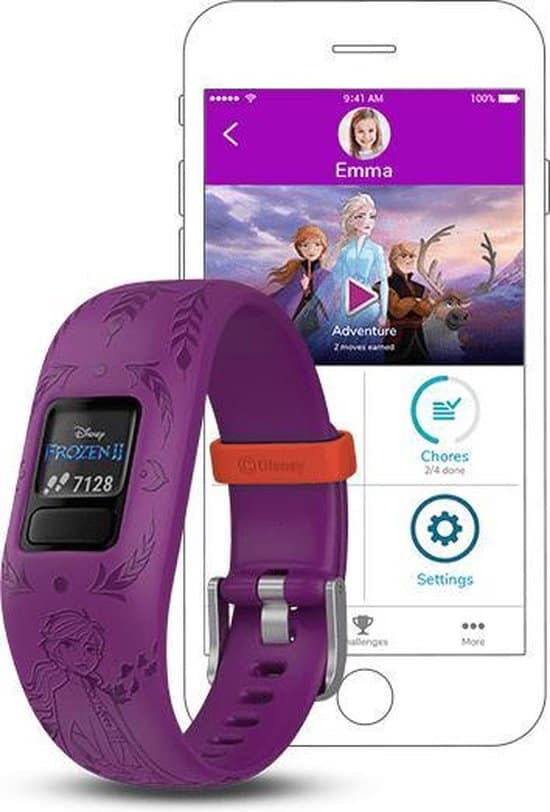 Garmin-designed vívofit is my favorite smartwatch for kids. It has a pedometer, is waterproof and you can play cool games with it.
It is suitable for iOS and Android
The best part is that this tracker motivates children to move; by completing certain tasks, they can play increasingly exciting games, with Anna, Elsa and their friends.
The tracker encourages 60 minutes of exercise per day. There are also reminder alerts on this watch, very handy!
By the way, there are other models of this smartwatch, if your teenager doesn't like Frozen so much (anymore).
Check prices and availability here
Christmas gifts for children between 8 and 11 years old
Little kids grow up and suddenly they're teenagers! At this stage, they still want to be part of the group and play with others, but also differentiate themselves at the same time.
School subjects are becoming more and more complicated and secondary school is approaching. So a little challenge is allowed, both cognitively and socially-emotionally.
There is a difference between "being good at something" and "doing your best at something"!
Board game: Ticket to Ride Europe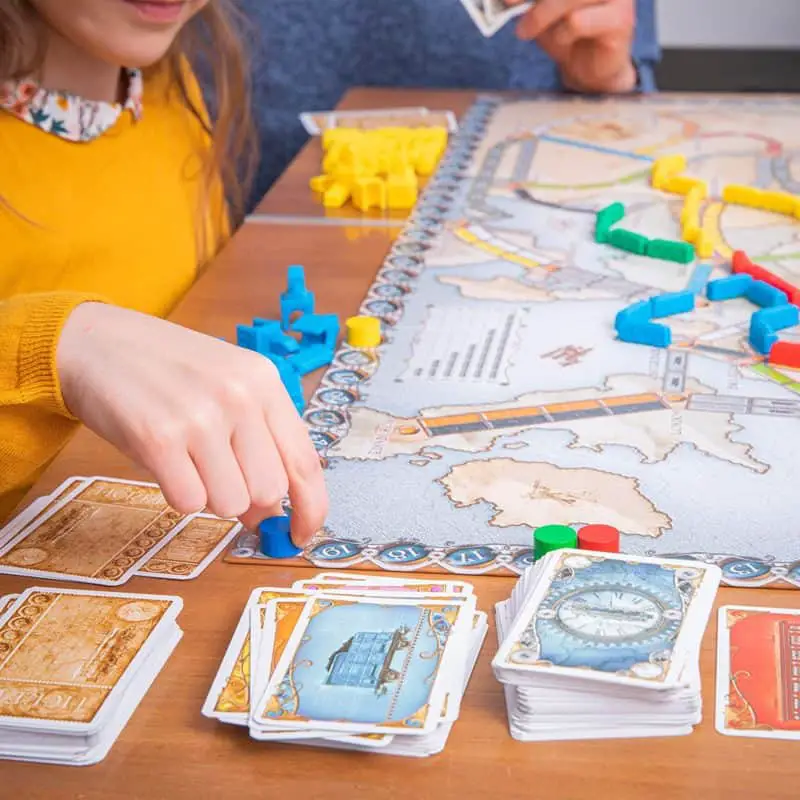 link href="https://partner.bol.com/click/click?p=2&t=url&s=47019&f=TXL&url=https%3A%2F%2Fwww.bol.com%2Fnl%2Fnl%2Fp%2Fticket-to-ride-europe-bordspel%2F1004004006510342%2F&name=Ticket%20to%20Ride%20Europe%20-%20Bordspel" anchor="(bekijk meer afbeeldingen)" alt="https://amzn.to/3CMUxn8″]
The Ticket to Ride Europe board game is a super fun board game for children from 8 years old to play with 2 to 5 players.
The players travel across the continent to complete routes on their destination maps.
Stimulate problem-solving ability
Win and lose
link href="https://partner.bol.com/click/click?p=2&t=url&s=47019&f=TXL&url=https%3A%2F%2Fwww.bol.com%2Fnl%2Fnl%2Fp%2Fticket-to-ride-europe-bordspel%2F1004004006510342%2F&name=Ticket%20to%20Ride%20Europe%20-%20Bordspel" anchor="Check de meest actuele prijzen hier" alt="https://amzn.to/3CMUxn8″]
Sporty: Wilson Roger Federer 25 inch Tennis Racket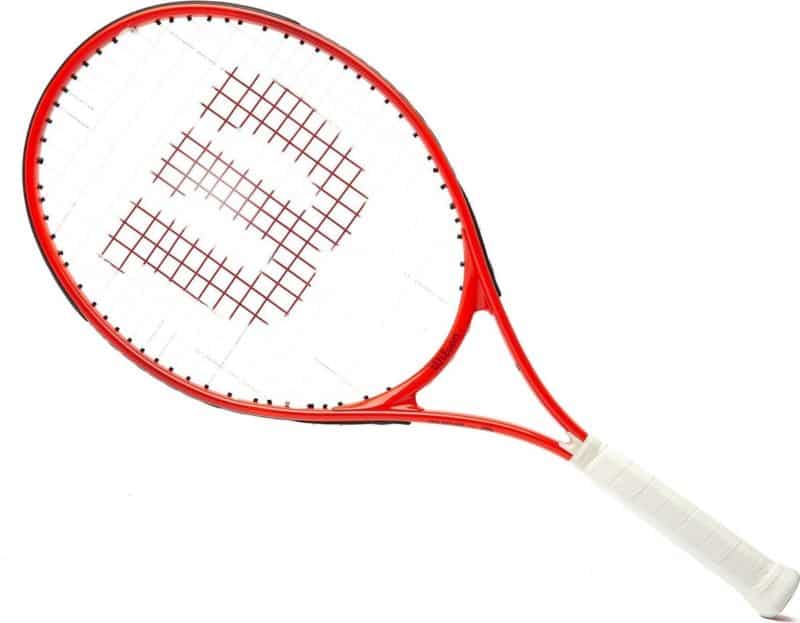 Play like a pro with the Roger Federer tennis racket from Wilson.
Made from an AirLite Alloy construction, this lightweight design provides optimum stability for young players.
In addition, the racket promises a firm grip, in order to play the balls to the opponent so powerfully. Ready to win a match!
Only 225 grams and suitable for children from 7 to 11 years.
Sports
Gross motor skills
scooter: Razor Power Core E90 Glow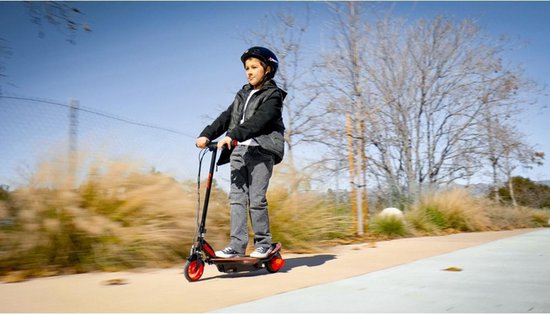 With this Razor Power Core E90 Glow scooter you really shine!
At this age, children can be alone in some places playing outside with boyfriends and girlfriends, and if they have this nice scooter, they will be only too happy to do so.
The deck of this scooter is illuminated and the bottom is also illuminated red with 6 LEDs. Make a step movement and then press the button.
An innovative Power Core technology with a 90-watt maintenance-free motor ensures a speed of approximately 16 km per hour.
With the durable 12-volt battery, you can drive continuously for up to 60 minutes. Please note that protective clothing and certainly a helmet must also be worn.
Suitable from 8 years, carries a max. weight of 54 kg.
Adventurous: Binoculars for Kids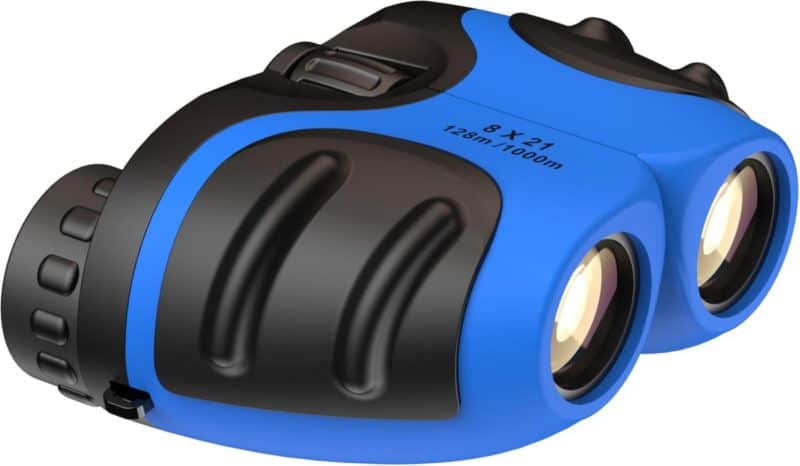 Your child can spot birds well with these solid Binoculars for children, they have a magnification of 8x and are easy to focus.
The binoculars can take a beating and some water. Ideal for children from 7 years.
It is safe for spectacle wearers, because of the soft rubber rings around the eyepieces.
Very nice that the binoculars have corrective power: by turning the right eyepiece, any difference in eye strength can be compensated.
Challenge: Rubik's Cube 4×4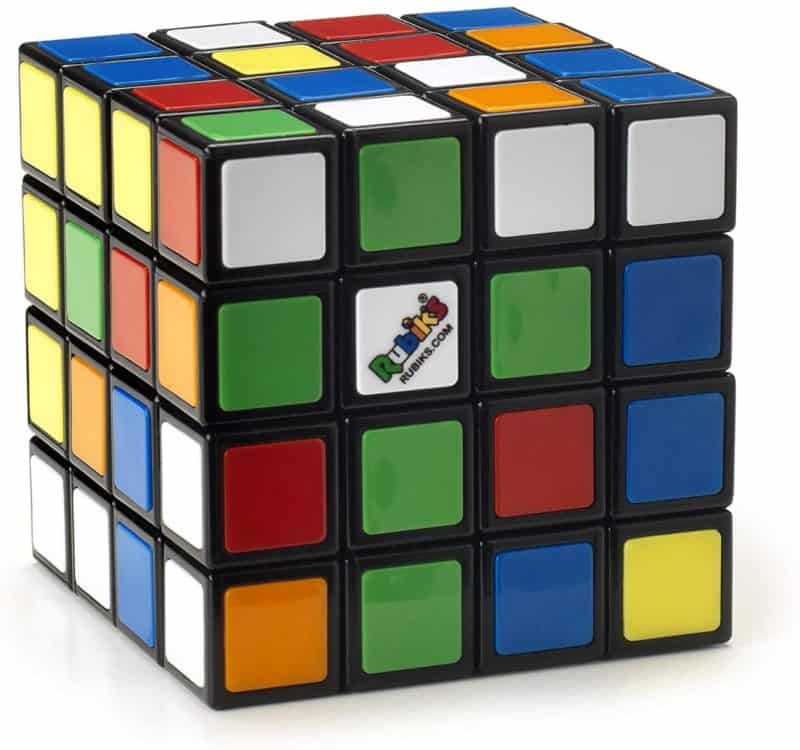 The best-selling puzzle of all time for over 30 years: the original Rubik's Cube!
With the Rubik's 4×4, however, one extra block has been added, which increases the number of possibilities and with it the challenge!
There are billions of combinations, but there is only one solution. Turn it!
Challenging game
Fine motor skills are addressed
Developing problem-solving skills
Card Game: Exploding Kittens Original Edition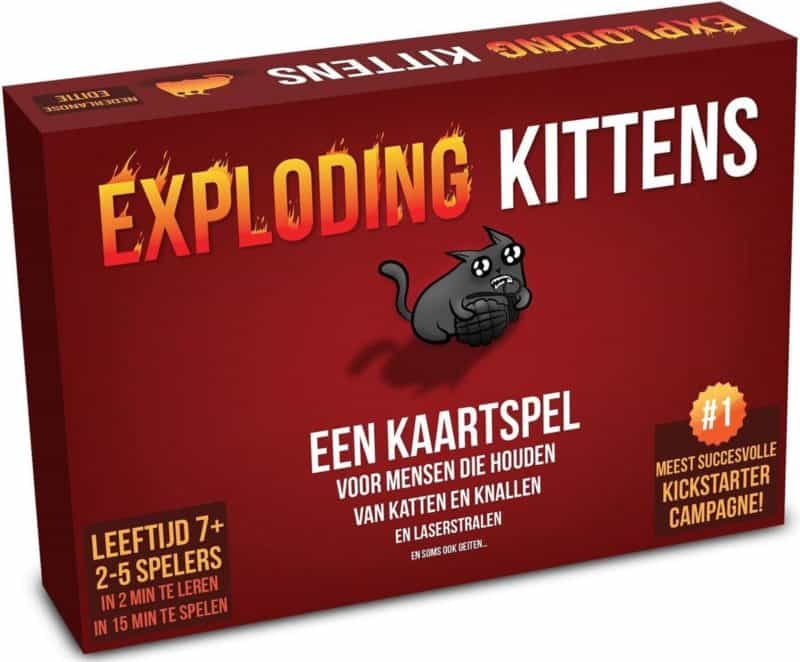 Hilarious, tactical game! Russian roulette are combined with exploding kittens.
Exploding Kittens Original Edition is a game for people who like cats, explosions, laser beams and maybe goats.
The game is very easy to understand. When it is your turn, you play one of the action cards in your hand. These can be cards that you can use to avoid Exploding Kittens.
Play the right combination of cards and stage an attack that knocks out several of your opponents at once! Survive the attacks of the other players, and win!
The game contains 56 cards. Did you know that this game was the most successful project ever on Kickstarter?
Tactical play
Challenging game
Christmas gifts for children from 11 years old
When choosing a gift for children older than 11, you can often ask them what they would like.
Often they already have a few things in mind. However, we can always surprise them with the best gifts.
Build: LEGO Creator Pirate Ship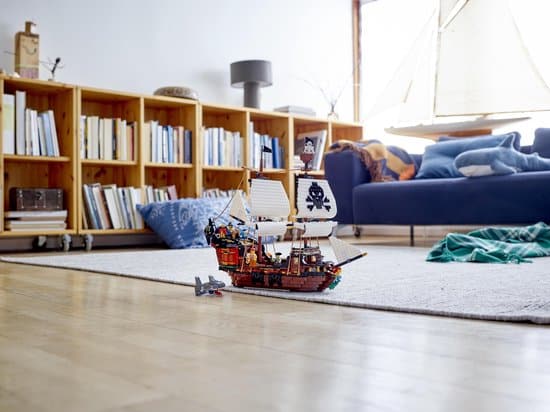 Well, LEGO is always a good idea, there are building sets for every age category.
This beautiful pirate ship is highly recommended, it will provide hours of building and playing fun.
It is a 3-in-1 version (Creator) which means that three different vehicles/vessels can be built with it.
Of course you can also let your imagination run wild and together with extra building blocks (here's a nice set) make even more beautiful creations.
Fine motor skills
Fantasy and role play
Also read: What kinds of Lego themes are there? Facts & trivia
Drone: DJI Spark Fly More Combo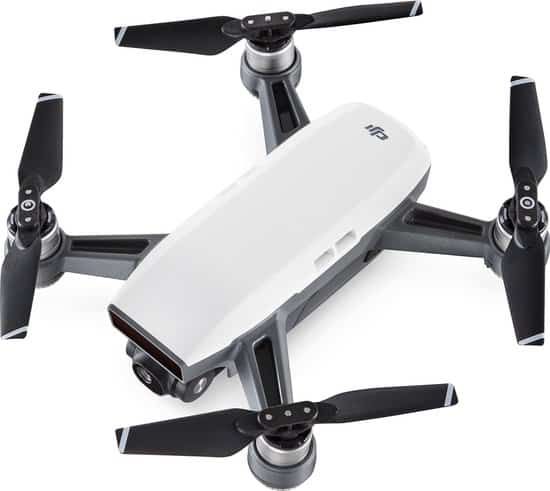 Intended for kids over 12. The DJI Spark is a great "first" drone for kids (I have it on my top list too) with short dimensions and a quality camera.
There are different flight modes. You can put the drone in a kind of "basic" mode so that you can't use the full drone features yet.
This is a great way to get to know the drone first. Then you can start experimenting with its very cool features.
A very good drone that can take a beating. Perfect as "first drone" (although still a hefty expense, for a very special Christmas).
Agility
Dealing with technology
Check the latest prices here
Game console: Nintendo Switch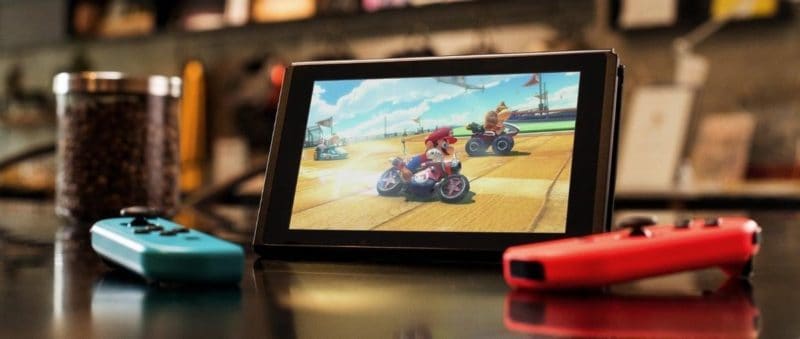 This is the new Nintendo Switch in Red / Blue (Neon) model, with improved battery life.
This game console is suitable for home and on the go. Play your favorite games anytime, anywhere and with anyone!
We even have wrote a whole post about the Switch.
Agility
Also with games that stimulate sports and motor skills
Check prices and availability here
Board game: Wingspan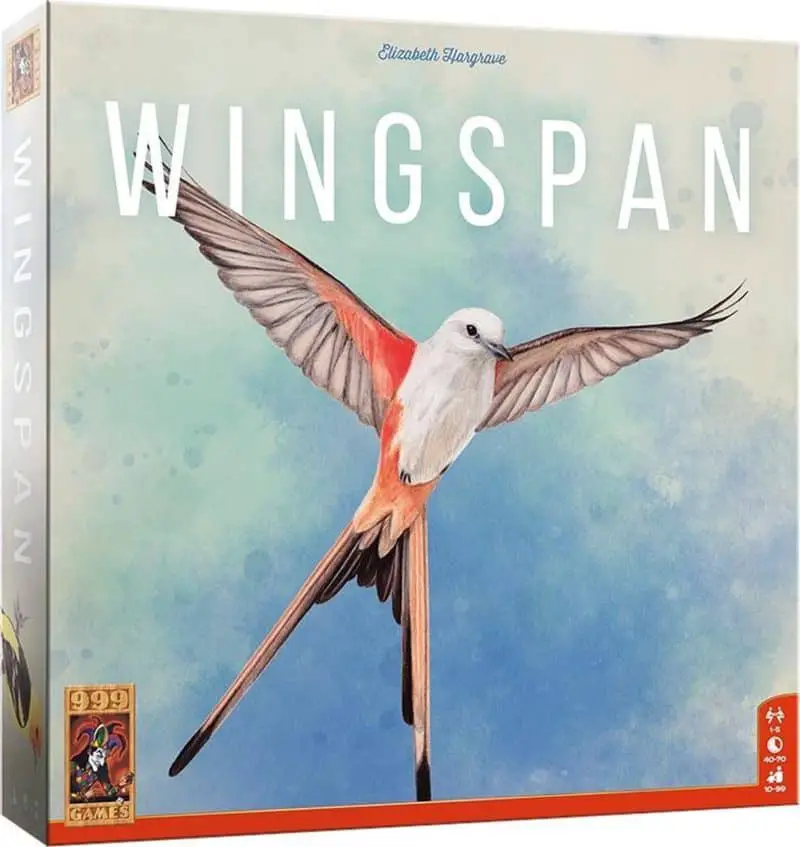 A bird game full of tactics and excitement called Wingspan!
As a bird lover you release birds in your personal nature reserve. Every bird ends up in a forest, meadow or swamp.
The birds will gather food, while the meadow will lay eggs and the swamp will give you more cards.
Let your birds work together, make tactical combinations and score points.
The game contains 170 bird cards, which, in combination with the various bonus cards, provide endless variation.
Learn to play tactically
Win and lose
Learn about nature
Check prices and availability here
Nice children's books to give at Christmas
There are many other ways to surprise your child besides giving them toys. Think of giving books or a fun day out with the whole family.
It is also always nice to receive a book, especially as a child you can enjoy yourself with it for a while, and that for a very reasonable price. Here are some more book ideas to give this Christmas.
Books for children between 1 and 4 years old
Books for children between 4 and 6 years old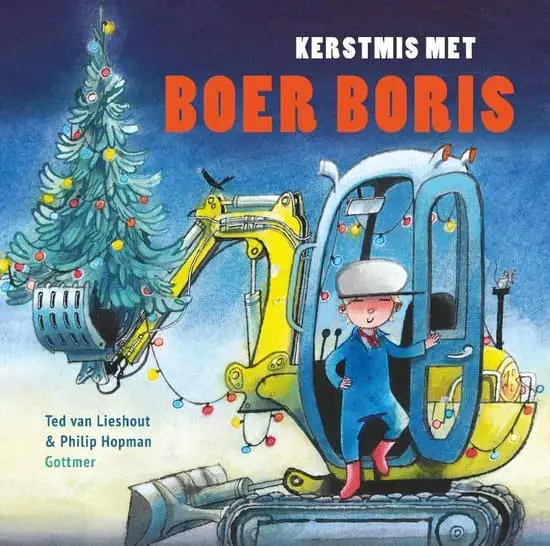 Books for children between 7 and 11 years old
Books for children over 11 years old
I hope you have a beautiful and merry Christmas with your family this year! Merry Christmas in advance!
Fancy a fun Christmas game night? read our post about the best dice games for kids and family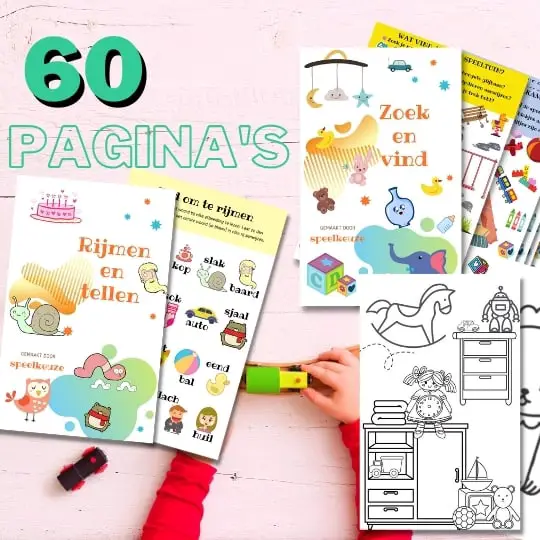 Always something to do for the holidays or rainy day?
Play Choice now has the ultimate activity book collection, with over 60 pages of fun coloring pages and educational puzzles.
Joost Nusselder, the founder of Speelkeuze.nl is a content marketer, father and loves trying out new toys. As a child he came into contact with everything related to games when his mother started the Tinnen Soldaat in Ede. Now he and his team create helpful blog articles to help loyal readers with fun play ideas.