9 tips for healthy screen time appointments & settings (Android & iOS)
I enjoy writing these articles for my readers, you guys. I don't accept payment for writing reviews, my opinion on products is my own, but if you find my recommendations helpful and you end up buying something through one of the links I may be able to receive a commission on that.
More information
How long will my kids be on their screens? How do I find out, and even then, what's healthy?
A point that many parents are concerned about is, how exactly do I keep track of that, and how do I set it up?
First, you need some handy ways to track kids' screen time, for example on Android devices from Samsung and other brands, to know where you stand.
Then let's see how you can set and / or limit it with apps or in the settings, and how to make agreements about this.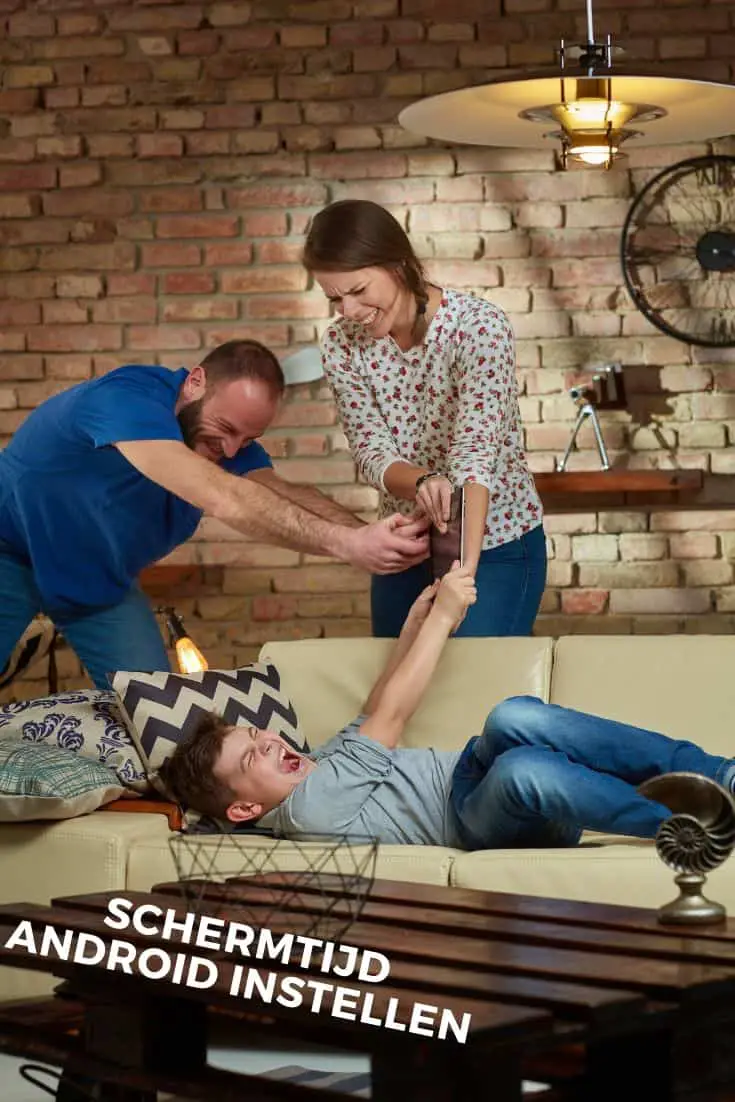 Whether this children's tablet, phone or laptop, you want to limit screen time to a maximum (unless they are finishing their school project on a laptop, but are they ever really that good?).
For me it is therefore about knowing what your children are doing and whether this is productive and educational, or whether it is purely recreational.
It's going to be a long article, so as far as I'm concerned you can skip to an area that interests you, first I start with our research on how long parents leave their children on their screens.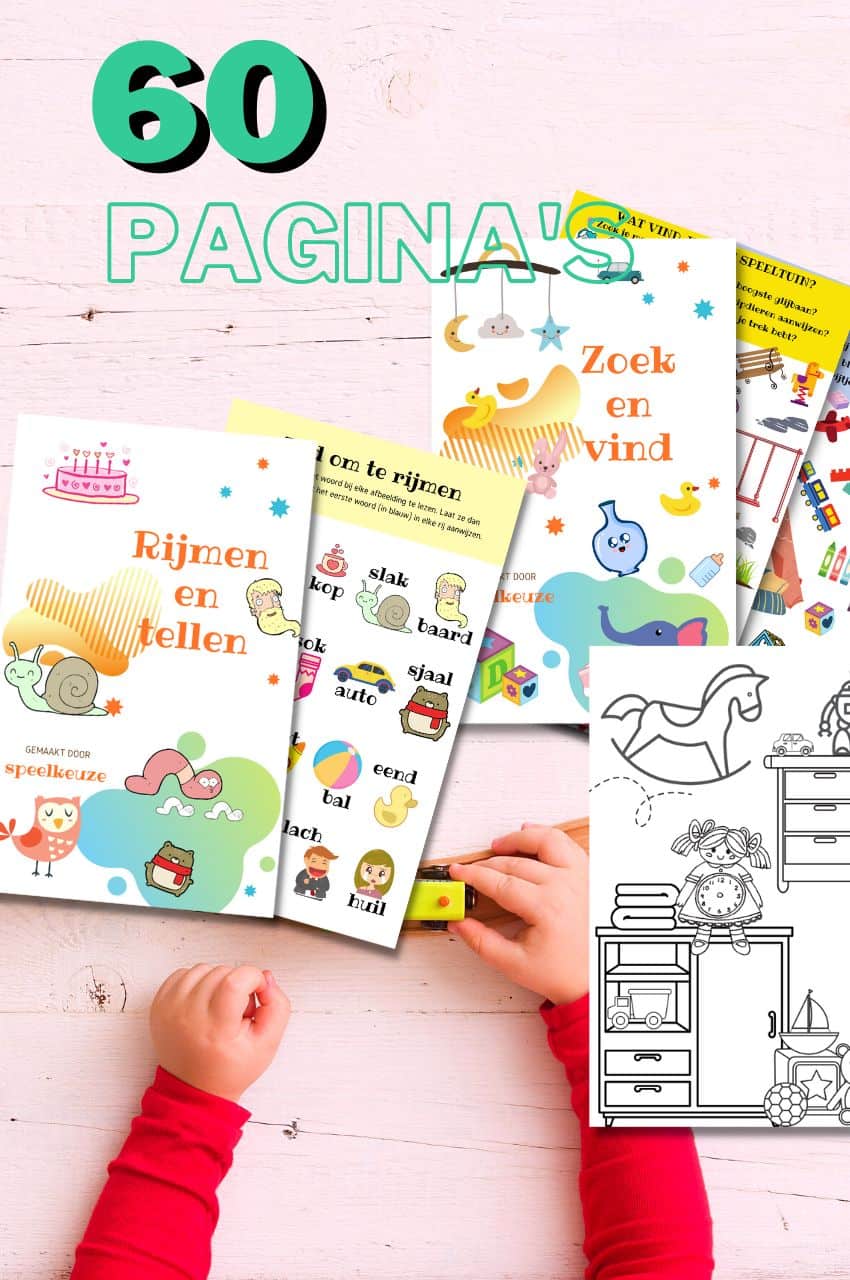 From toddler to toddler activity book collection
Educational games and coloring pages for 3 to 6 years
Your toddler and preschooler will love this e-book, along with the accompanying printables. He or she can play with it at every stage of development, together with mom and dad.
Buy at Bol.com
How much time do children spend on their screens? Screen time per day
We conducted a poll among our readers, and most people today say they leave their kids on their devices as much as they want: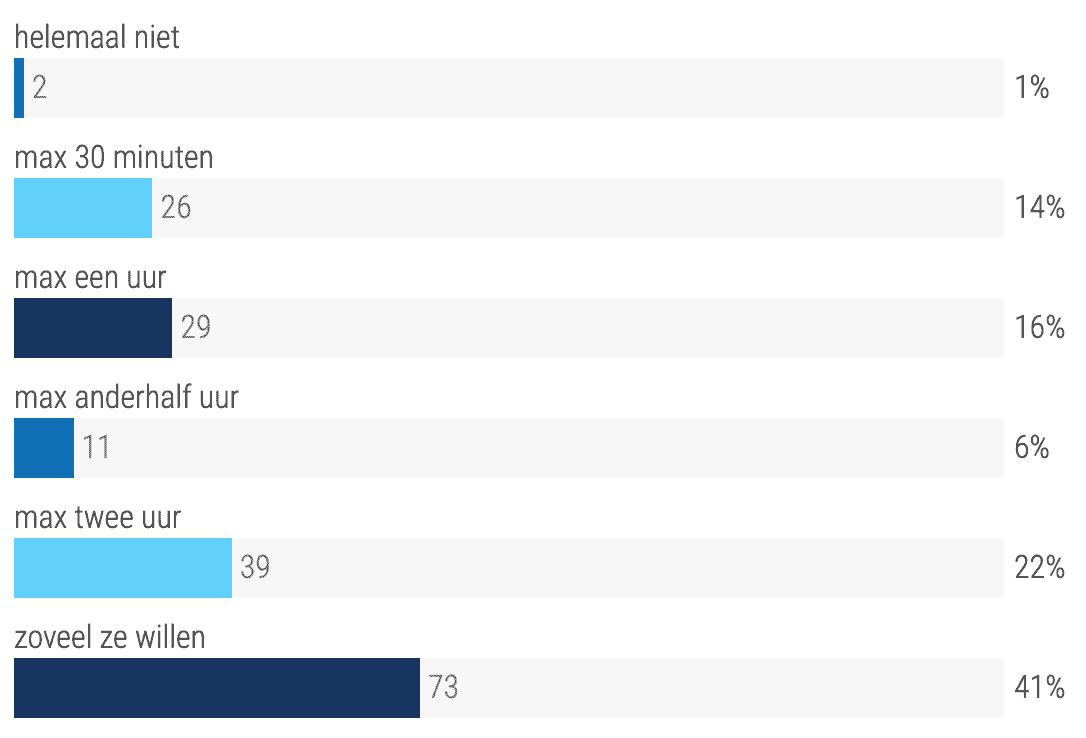 41% of the parents indicate that they leave their child on a screen as much as they want, followed by a maximum of two hours with 22% and not just 1% at all.
Still, as a parent you want to have some control over what they do, and perhaps how much of it they do. For example, an hour of social media is not the same as doing homework for an hour or conducting online research.
You may have heard that kids spend more time on a screen than playing outside, sounds troubling to many, but it's actually already
twice as much screentime as time outside, from the age of 7.
But how long do kids actually spend on their screens?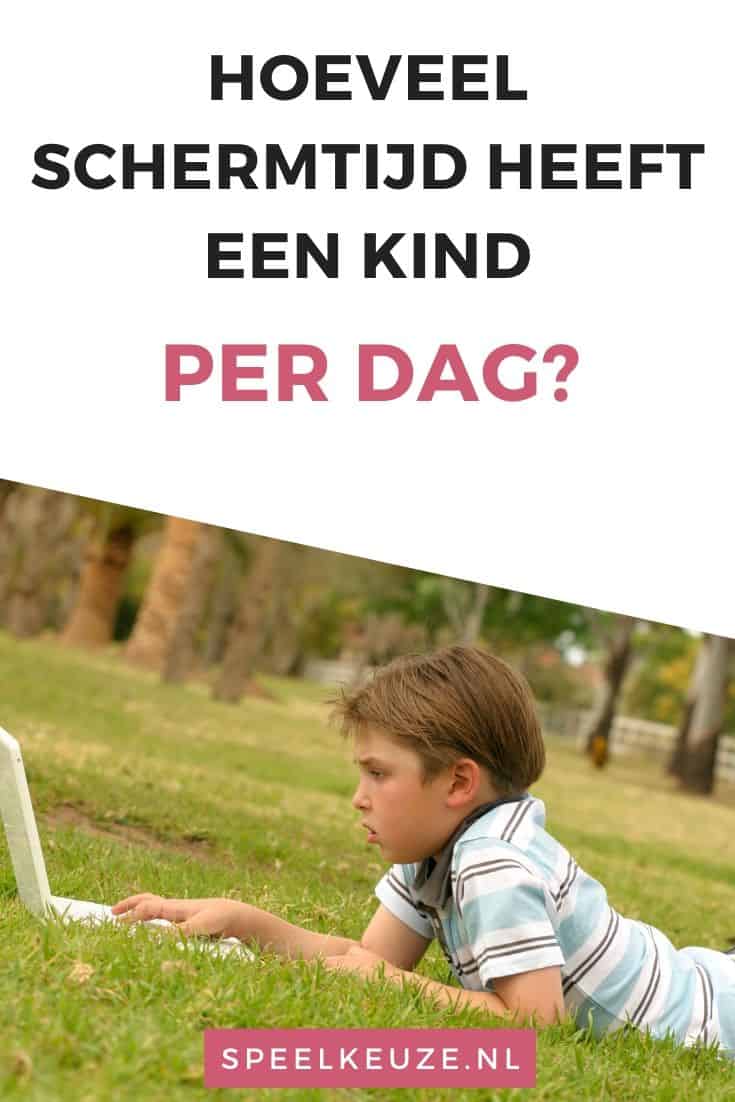 Keep in mind that not all screen time is necessarily bad, as there is also a lot of educational content (plus they already work with it all the time in school too).
But the average child, ages 7 and up, spends about 4 hours a day on a screen.
Playing outside only makes up about 1,5 hours of their day, by comparison.
So how does your child compare to the average? More time, or maybe less? And is it really a bad thing?
Most parents and caregivers agree that children spend too much time on devices and that it is bad for their health and development.
In any case, I would like my child to be able to find their way around the internet and know how to look things up, I think this is the future.
But there must be a good balance that is currently not there.
How long do children of different age groups sit on their screens?
Toddlers spend about 1 to 3 hours on a screen, depending on what the parent allows
Children ages 4 to 7 spend about 4 hours on devices
Children ages 8 to 12 spend an average of 4 hours and 36 minutes on their screens
Teens spend an average of 6 hours and 40 minutes on the screens of their devices
Screens, of course, can be anything from the computers at school to their own mobile phone screens, tablets, TV, laptop, outdoor billboards and more.
And if you count the use of two screens as separate time, you can add 20% to this time spent on screens!
4 in 10 parents indicate that their children used multiple screens at the same time, such as a TV, tablets or laptop screen and their phone.
Children do so much with it, and it is not always clear to you. Some parents even receive high bills for purchases their children have made on their device.
What is the recommended screen time for kids?
Now the big question is, how long are kids actually allowed to spend on their screens?
We use more and more screens ourselves. I run an online business and use my laptop screen for almost everything I do in my work.
Before that, I was a Data Scientist and worked behind a computer most of the day.
I think screens will continue, we will use them as humans and we will continue to use them in the future.
But we have to watch out for the health and development of our children. This is how you can find more balance:
The American Academy of Pediatrics (AAP) also has recommendations for different age groups.
They think you shouldn't let your child under XNUMX use screens, "unless it's for video chatting" (I think they think keeping in touch with family members far away is more important than limiting screen time).
Toddlers from 18 to 24 months are only allowed to use screens for educational activities, and always accompanied by an adult.
Children 2 to 5 years old should only watch 1 hour of screen time per day.
Older children and teens need to be more closely supervised by their parents to assess what they are spending their time on. Teaching and homework assignments are much more acceptable than social media and mindless video watching, and there is also the added risk of them being cyber-squeezed or worse.
With older children, it is essential to know what your children are spending their time on before judging absolute hours.
Recommended screen time by age
The general trend certainly fits those results of the AAP. The most common recommended screen time by age is:
Maximum screen time baby: preferably not, the screen is very bright and it does not show anything yet
Toddler maximum screen time: max 30 minutes per day in blocks of 10 minutes
Maximum screen time child 2 years: max 30 minutes per day in blocks of 10 minutes
Maximum screen time child 3 years: max 30 minutes a day, maybe up to 15 minutes now
Maximum screen time child 4 years: max 45 minutes per day, also up to 15 minutes in a row
Maximum screen time child 5 years: max 45 minutes per day, no more than 30 minutes in a row
Maximum screen time child 6 years: max 1 hour per day, preferably twice 30 minutes
Maximum screen time child 7 years: max 1 hour per day
Maximum screen time child 8 years: max 1,5 hour per day
Maximum screen time child 9 years: max 1,5 hour per day
Teen maximum screen time: max 2 hours per day, from 12 years this can be increased to 3 hours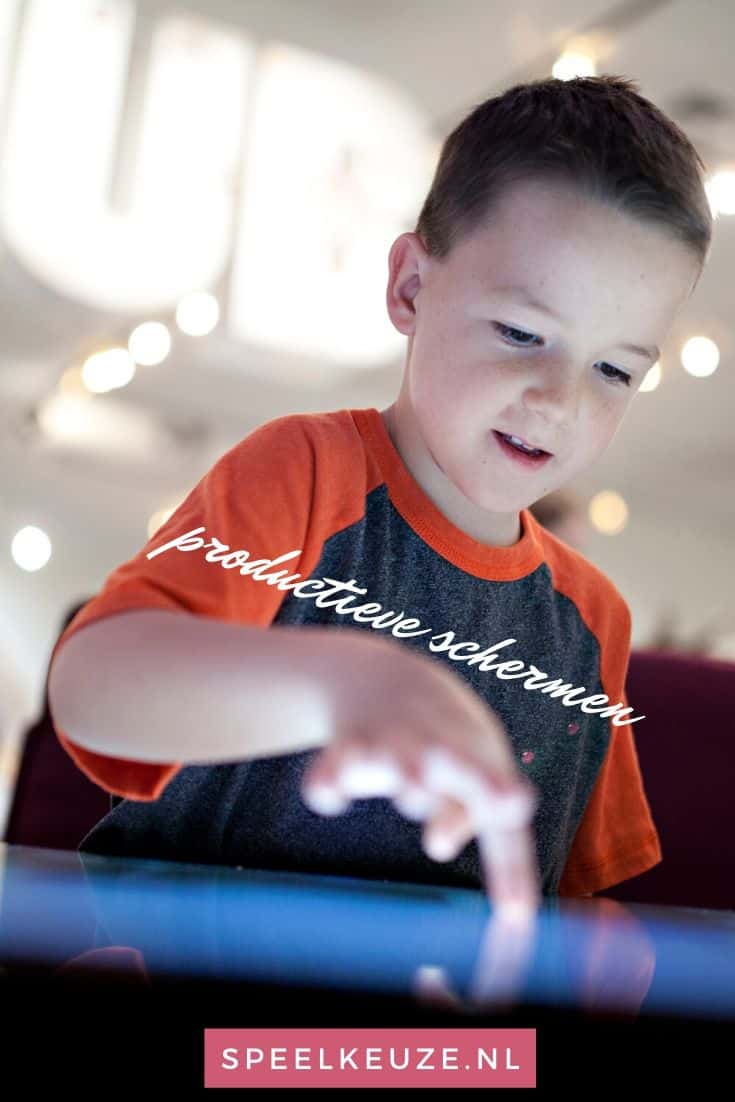 It may not be a popular opinion, but I think we need our screens and our kids should learn how to make good use of them.
They already need their laptop for homework assignments and they also need to learn how to navigate the Internet to use it well in their lives as well.
Research shows that more than 50% of screen time is spent in mindless activities, without involving parents or even friends, just watching videos and social media.
Children use screen time in four different ways according to "The Common Sense Cencus: Media Use by Tweens and Teens":
Passive consumption: Watching TV, reading and listening to music
Interactive consumption: playing games and browsing the internet
Communication: Video chatting and the use of social media
Content creation: Use the device to create digital art, videos and music
So three of these things are actually really good for your child's mental development, so I would say if you want to put a time limit on using tablets and other gadgets, please do so with this information in mind.
You can certainly reward good internet use and try to get your kids to use their screens for research and education and less for social media and mindless videos.
And, of course, you should continue to encourage play both outdoors and indoors with activities that develop their creativity and athletic skills.
The best you can do is really play and stimulate learning instead of mindless watching and let your kids go outside to get creative, and learn to use their screens for their further development, learn how they will use screens in the future to become really productive in society and make real social contacts.
Check and view screen time
How can you see your screen time in Android?
There are two super easy ways to reduce your screen time Android phone to see:
Every Android phone provides insight into your battery usage and time per app, such as your Samsung or Huawei smartphones
You can install the App usage time on any Android phone
Below I will show you how to use them.
Although my article is mainly aimed at children, it can of course also be relevant for yourself to see exactly how much screen time you have per app when you want to adjust your lifestyle.
If you have a Pixel device or a device with Android One uses, you can check the usage time with Digital Wellbeing.
As the name implies, this feature is designed to help you understand and control your screen time.
But not everyone, certainly not in the Netherlands, will have such a device. A much easier option is therefore built-in functions Android to use:
Easily view screen time via Battery management settings
If you don't want to install additional third-party apps that allow you to view your screen time, your phone's battery management also has a lot of information about your phone behavior or that of your kids.
This can be done on your Samsung phone, but also exactly the same on others Android telephones and tablets as well as Huawei and Oneplus.
On its own, battery usage also shows the time and the impact on the battery, which can be translated into screen time.
This is how you can check the screen time via battery usage on a Samsung:
Go to Settings> Battery.
Tap the 3-dot menu and go to Battery usage.
Tap the 3-dot menu again and choose Show full use of device.
As you can see, the flow graph and status show exactly how long your screen has been active within each app and application.
The above instructions are for a Samsung but can be performed almost identically on any Android telephone.
The steps may vary per model, but the principle remains the same. You just have to look for the battery usage.
You can only sort the statistics by day or last week, but it will not give you an accurate insight into the history or progress and you will have to check often yourself to keep up with it a bit.
But it is a handy way that gives you insight into the screen time of the device without third-party apps.
If you want to check the daily screen time, you do need to install a third-party app. And that's where Usage Time comes in handy.
View screen time on Android with an App: Usage Time
If the battery way doesn't provide you enough information, you can always opt for a third-party app. There are a number of options in the Play Store, but I guess usage time on (not sponsored) for simplicity.
The app just gives you what you want to know, without unnecessary functions and distractions. It only displays the time spent on the screen for the current day, divided among the apps used.
There is also a screen time graph, so you can easily keep track of phone usage over the past week.
And that's about it. although Android Doesn't offer the Screen Time feature by default like iOS, there are still easy ways to check your usage status.
View amount of screen time on iPad and iOS
Screen Time shows a number of detailed graphs of your iPhone or iPad usage.
This is how you can gain insight into the amount of screen time on your iPad:
Go to Settings> Screen Time and tap the big text at the top
This allows you to see how much was used of the iPad in the past day or week and which apps took up most of the time.
It also tells you how many notifications you have received and which apps have sent the most, as well as how many times the iPad has been turned on
Track screen time across multiple iOS devices
If you have multiple iOS 12 devices, you can turn on the Share Across Devices option to turn on Screen Time on any iOS device signed in to iCloud and view consolidated reports for all devices.
This information is very helpful if you want to track the usage of all your kids' iOS devices, so follow these steps to effectively limit the time you spend on your iPhone or iPad.
Set and limit screen time
Most effective: limit screen time and internet with mesh wifi router
If your kids are constantly whining about the slow WiFi in their room (and maybe you too about your study, garden or attic) then it might be time to get a new WiFi device that also gives you parental settings at the source.
In any case, that is what really helped me out, good WiFi everywhere in the house and you can also follow every device that is connected and give it its own account with settings.
It is possible with this TP-Link Deco P9, which is a mesh WiFi system (if you've heard of it before).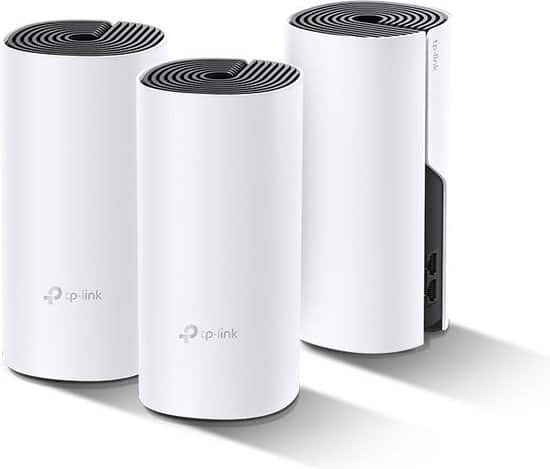 Is Mesh WiFi the Perfect Router for Families?
After years of fumbling around with Windows' family settings, Android and various third-party apps, you may have never really found a good solution.
Then it's time to invest in a mesh router with built-in family protection: the TP-Link Deco P9.
This review has one clear focus: the TP-Link Deco parental controls. Although I bought it to finally get rid of that bad Wi-Fi in the house.
I have a new-build house and the walls are too thick for a WiFi repeater. It just can't get a signal from the hallway to the 1st floor and I had bought this P9 because of it
has both mesh technology (a network of satellites that amplify the signal everywhere), and
has a powerline adapter, which means that it amplifies its signal by also sending an internet signal over the power network to the other devices in the house
Fortunately, my wifi "dead zones" have been resolved, but the parental settings are also super useful.
What is mesh WiFi?
Mesh WiFi helps to limit internet use of multiple devices at the same time, anywhere in the house, because mesh ensures that all devices are connected to the same network.
With an internet repeater you actually create a second network that someone can log in to, and with a second router upstairs you can of course also create a second internet access point.
Mesh is, as it were, a network of WiFi range that covers your entire house, with only one network connection. And because every device is connected to it, you can bundle all of your child's devices and limit their internet use.
Parental control from your WiFi router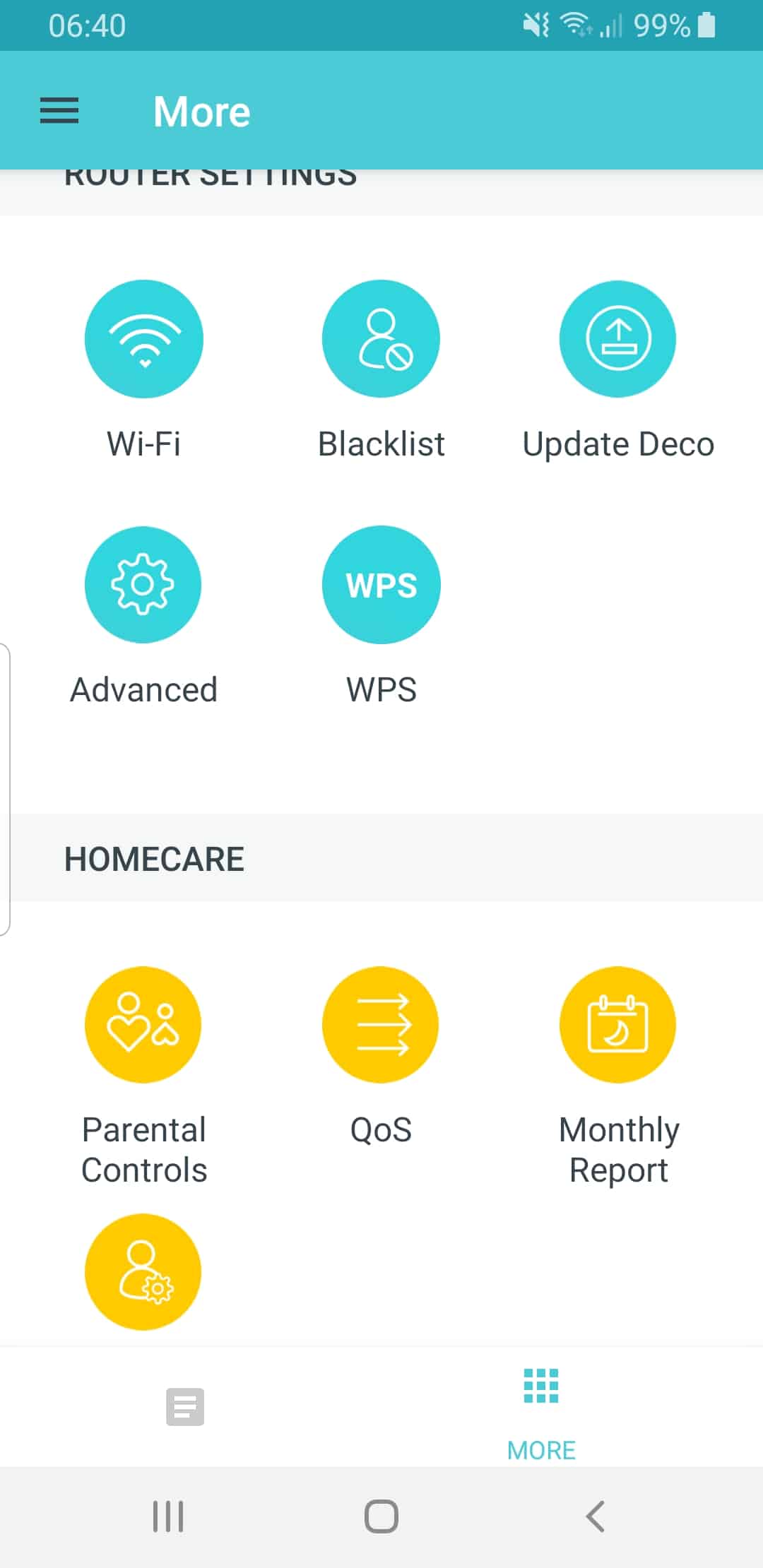 I like the TP-Link's simple approach to parental controls. Via the Deco app you enter the name of your child and then select the relevant filter level:
child,
pre-teen,
teenager
or adult.
For a pre-teen, all adult, gambling, and social networking content is blocked.
Set up TP-Link Deco parental controls
It's super easy to set up a new child and control which categories of sites are blocked.
Switch to teen and social networks are okay too, but gambling and adult content remain off limits.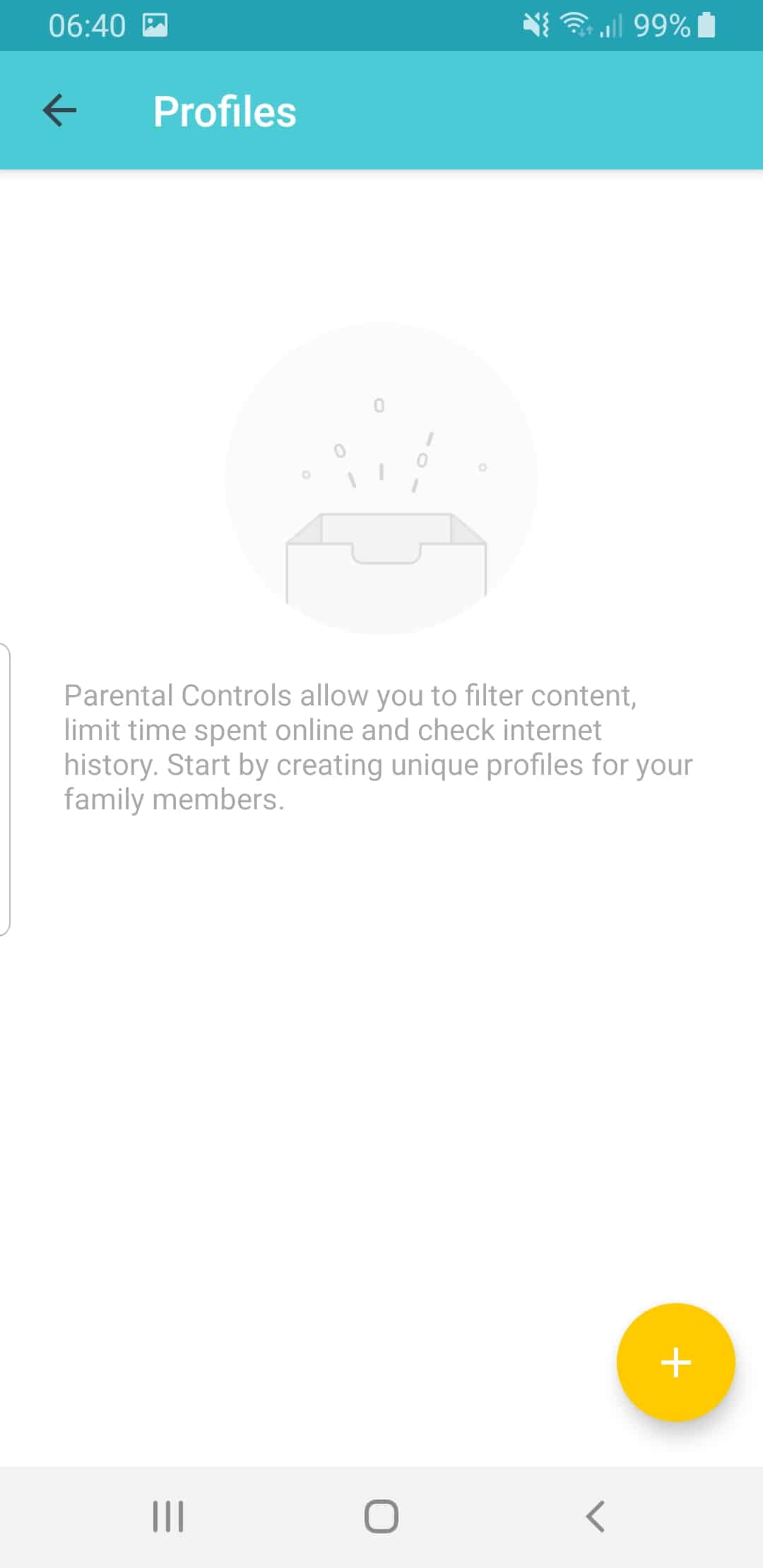 You can also customize it by toggling categories on and off and naming specific websites and apps that you don't want them to use.
You can also set time limits for weekdays and weekends, from a minimum of zero to a maximum of 12,5 hours (or no limit).
Likewise, you can set a bedtime, say 22.00pm to 07.00am, to make sure no sneaky YouTube sessions are happening late at night.
You can even set different time limits and bed times for weekdays and weekends.
The last step is to add which devices belong to your child. The deco will automatically detect any device that has access to the network, be it a phone, game console, laptop or Nintendo 3DS.
Find out which one is your child's and you're done.
Here are the details to complete the setup:
Step 1: Launch the app, login or click Login to set up a TP-Link ID.
Step 2: Click on "Parental Controls"
Step 3: Click on "Add new profile" and give the profile a name.
Step 4: Parental Controls allows you to group kids' devices into different filtering levels according to age: child, pre-teen, teen and adult. Categories that are not suitable for the corresponding age group are blocked. Choose a preset filter level and you will see the categories of each filter level. You can adjust the filters as desired. Click the "+" icon to block more categories and click the "-" icon to exclude certain categories. Filters without "+" or "-" cannot be changed. You can also click APPS / WEBSITES and add the apps or websites you want to block.
Step 5: Set your "Access" days and time limits. Parental controls can set daily limits for the total amount of time that children can spend online each day. In addition, you can prevent them from accessing the internet between specified times. Note: You can click "Select weekdays and weekend" to adjust your weekday and weekend settings.
Step 6: Add device (s) to the profile. These devices jointly share the allowed access time. When you're done, tap "Done".
Step 7: After the whole process is completed, you will see a list of the profiles. You can click the "pause" button and all devices in this profile will not be able to access the internet.
Note: You can add up to 16 profiles. Tap the profile and you can manage the profile including filtering level / timers / devices. You can also view the time the devices in this profile spent online and the website viewed in Insights.
View the Deco P9 here
5 Apps That Help Limit Screen Time on Android
The easiest is to fight tech with tech. You can limit your kids' screen time by using handy apps, and I've worked out a few here.
Here are 5 apps that can help you monitor your child's screen time.
Moment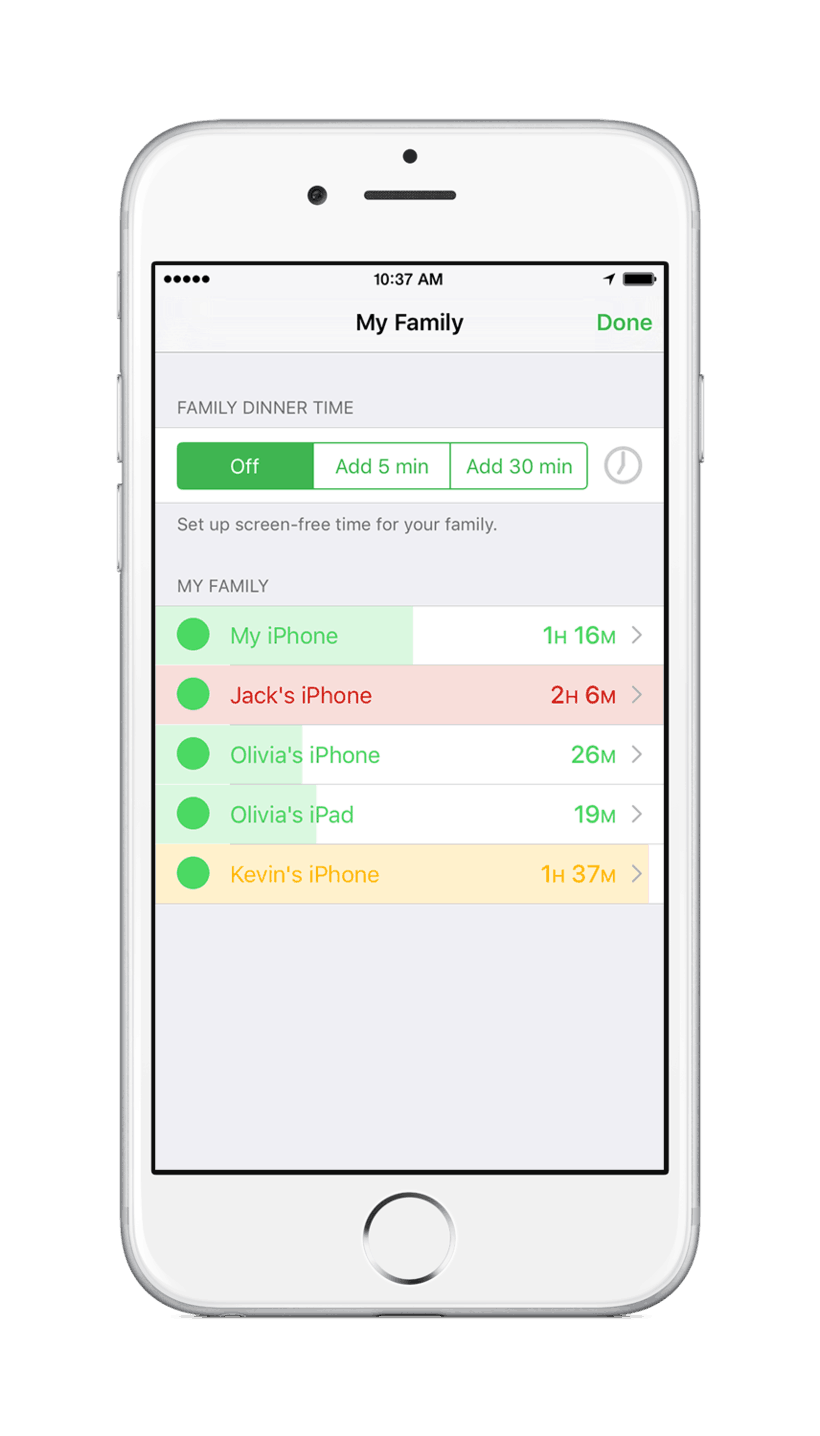 We all know the feeling of seeing something on Instagram and wanting to follow the next post over and over again, getting absorbed in the latest posts, or reading about the latest Twitter mania and then suddenly realizing it's two hours later.
The Moment app helps you keep track of your own time (and set limits) as well as that of your entire family with Moment Family.
It records things like how many times you picked up your phone, which apps are used the most and of course how much time is spent on the phone or tablets is spent.
If you want to scale back and curb your addiction, or limit the use of your kids, you can set time limits and even turn off devices for specific moments like 'Family Dinner Time'.
The interface is very simple and provides a quick overview of your or your family's mobile habits. (Note: This app uses location services to work, which may be a turnoff for some.)
Good for: Keeping track of your individual time usage on devices or that of your family members
Cost: Free for individual use ($ 3,99 / month for Pro features); $ 14,99 for three months with Moment Family
Platform: iOS
unGlue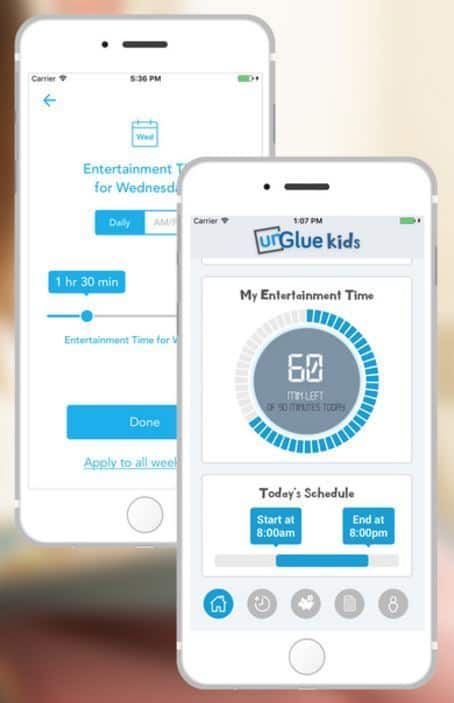 unGlue puts more responsibility on the kids themselves in managing their own screen time.
unGlue works on smartphones, tablets and computers and allows you to set time parameters on each device, internet schedules and even gets as granular as how much time you allow for social media, gaming, videos, and so on.
Parents can limit the general time (for example two hours of 'Entertainment Time' per day), but children then decide how they want to fill it in.
Kids can also spend unused time and also complete special chores / tasks through unGlue Kids app to earn more time (if parent chooses to allow it).
The service extends through VPN, but the intermittent connectivity makes it more consistent and accurate when used at home.
Suitable for: Younger children with smartphones
Cost: Free if you have a network computer, otherwise $ 30 for a piece of hardware that connects to the router
Platform: iOS
Bosco
Relying on the notion that parents should not monitor every digital movement of their children, Bosco relies on a unique algorithm that marks 'irregular' events on your child's phone that could indicate something unusual.
Things like changes in sleep patterns, unusual social media activity, geolocation identifying atypical routes are examples. And future updates claim to provide features such as detecting mood from images, videos and texts.
It relies on these erratic behaviors and activities to alert you, without giving you access to any content on their phones and letting you read every text or status update.
Good for: Older children on social networks that are more autonomous
Free
Platform: iOS and Android
Bark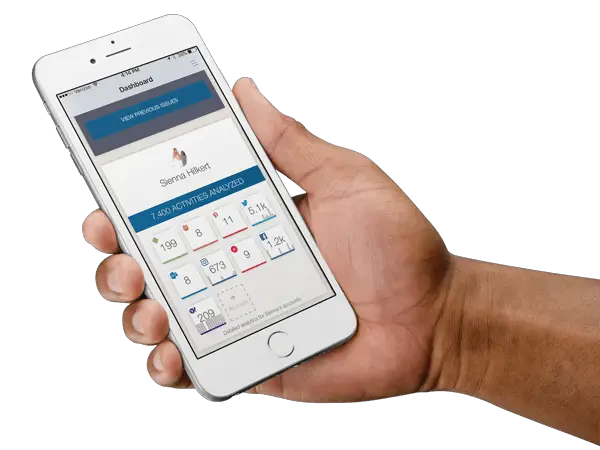 Bark follows a similar philosophy to Bosco about taking a more hands-off approach to digital monitoring, but is much more elaborate in what it tracks.
It includes all major email platforms; social media platforms; popular group apps such as WhatsApp, Kik and GroupMe; and even has the ability to detect nudity on images / videos sent via text.
It is based on highly advanced deep learning technology to holistically view conversations, exchanges, searches, and overall activity and point out anything suspicious.
The algorithm can even distinguish a comment 'you suck' as a joke about an object or as a malicious utterance towards another.
Good for: Older children on social networks that are more autonomous
Cost: $ 9 / month or $ 99 / year (first month free) for unlimited kids devices
Platform: iOS and Android
Circle by Disney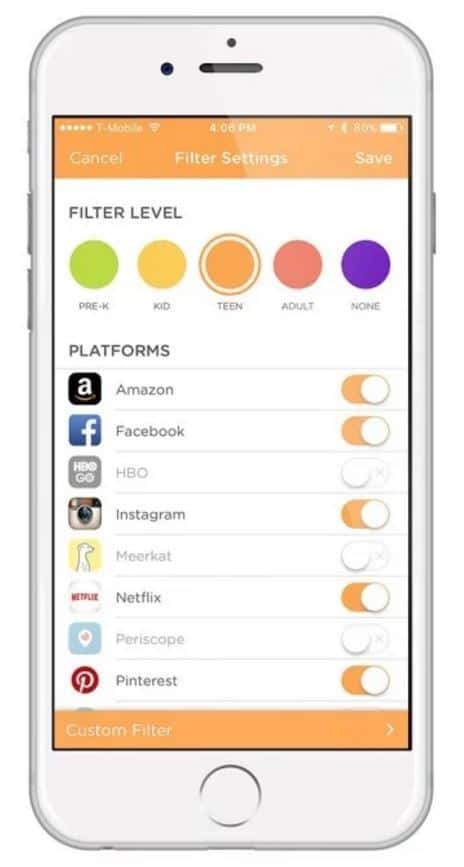 When this launched in 2015, Circle was one of the first gadgets to offer truly comprehensive monitoring for all the gadgets in the house.
Aimed at everyone in the family, Circle offers a combination of features from everything previously mentioned and offers comprehensive monitoring, tracking and filtering for all age groups.
The general age categories are toddler; Child; Teenager; and adults, for parents who want to monitor their own (or each other's screen time).
You can get very specific with controls by turning certain websites and apps on or off after a certain amount of time (45 minutes of Minecraft, for example).
There are almost too many options you can enable, but you can always just opt ​​for more general timelines like two hours a day. Circle is a piece of hardware that connects to your router.
The cost is $ 99, but then there are no subscription or additional fees (unless you want to keep watching outside the house with Circle Go).
Good for: Everyone in the family if you want to get very specific with monitoring
Cost: $ 99 for hardware, no subscription required for indoor use; additional charges apply if you wish to continue to observe outside the house with Circle Go
What's most important in introducing technology to kids and giving them the responsibility of a mobile device is to keep those lines of communication open, have inherent trust, and make sure kids understand the power of social networking (both for good as bad).
Make the most of screen time
Coding for children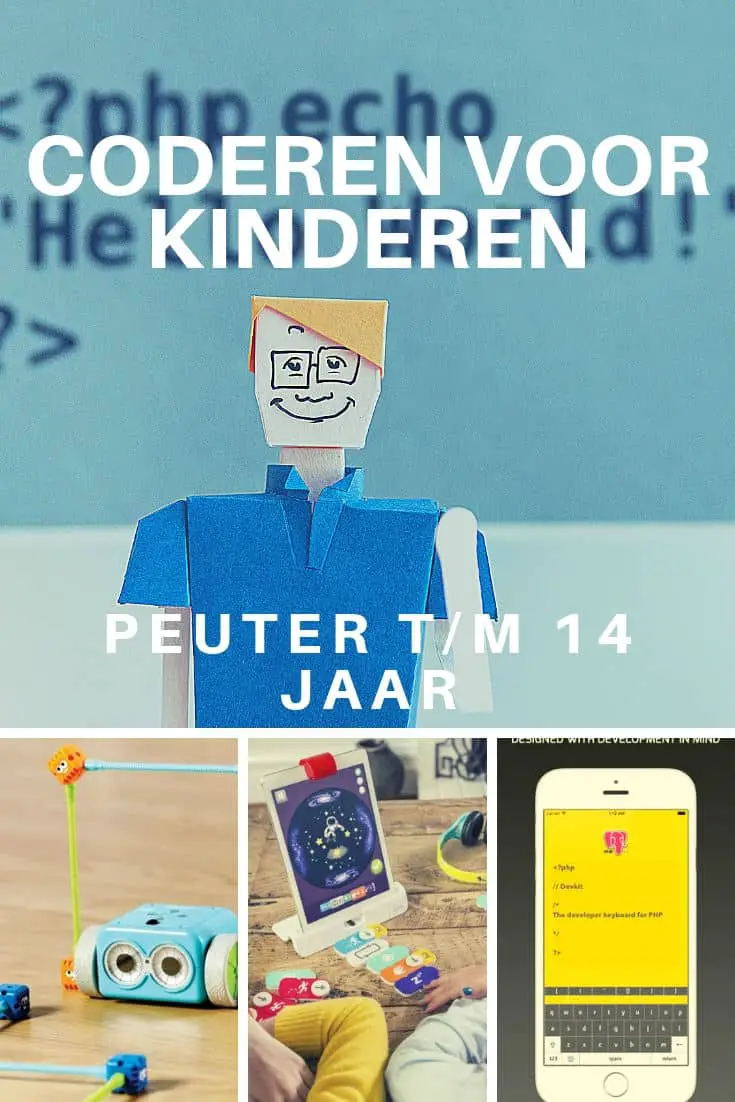 Squla educational programs

Set at source
If you really want to see how much your kids are on their devices then this Mesh wifi router a very useful tool and my favorite way of limiting.
You can set time limits per day or type of day (e.g. weekend) and see how much is surfed on the internet per device and is packed with parental control settings: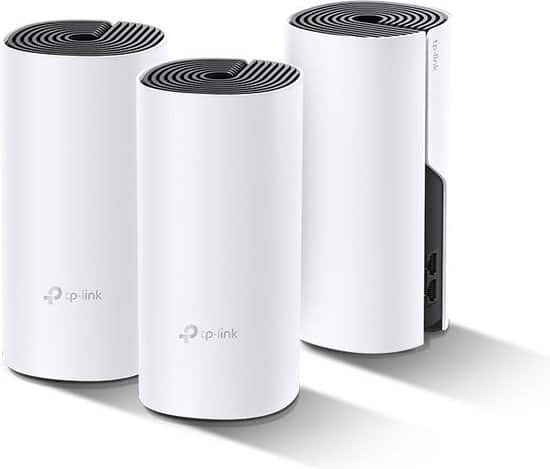 Reading material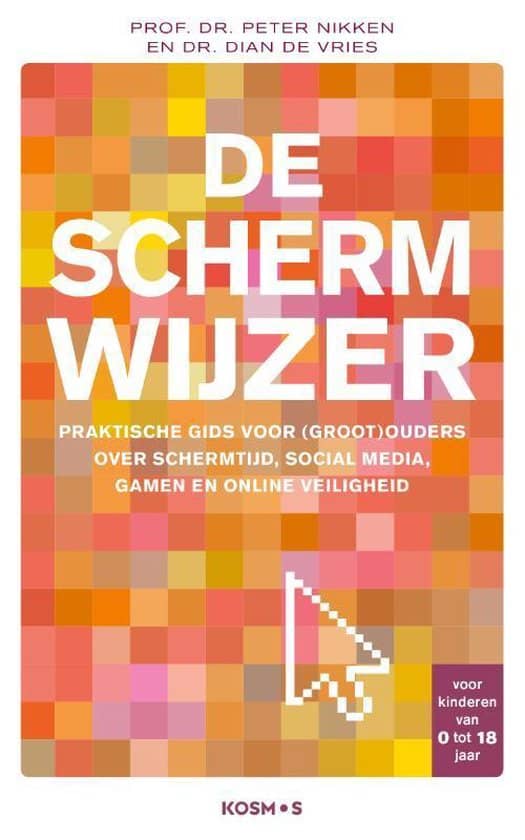 Platform: iOS and Android
Joost Nusselder, the founder of Speelkeuze.nl is a content marketer, father and loves trying out new toys. As a child he came into contact with everything related to games when his mother started the Tinnen Soldaat in Ede. Now he and his team create helpful blog articles to help loyal readers with fun play ideas.