I enjoy writing these articles for my readers, you guys. I don't accept payment for writing reviews, my opinion on products is my own, but if you find my recommendations helpful and you end up buying something through one of the links I may be able to receive a commission on that.
More information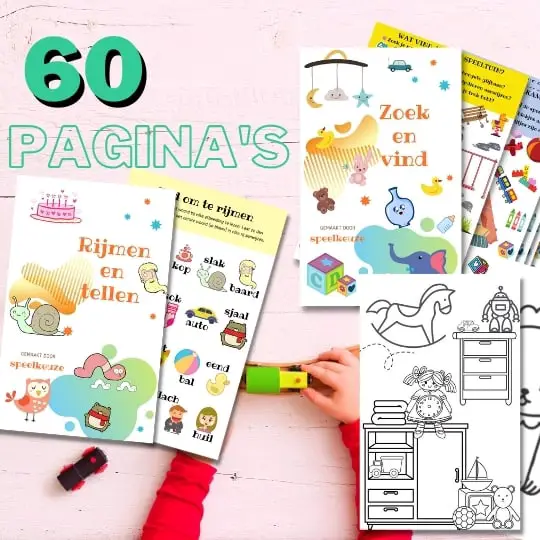 Always something to do for the holidays or rainy day?
Play Choice now has the ultimate activity book collection, with over 60 pages of fun coloring pages and educational puzzles.
How long will my kids be on their screens? How do I find out, and even then, what's healthy?
A point that many parents are concerned about is, how exactly do I keep track of that, and how do I set it up?
First, you need a number of useful ways to monitor children's screen time, for example on Android devices from Samsung and other brands, in order to know where you stand.
Then let's see how you can set and / or limit it with apps or in the settings, and how to make agreements about this.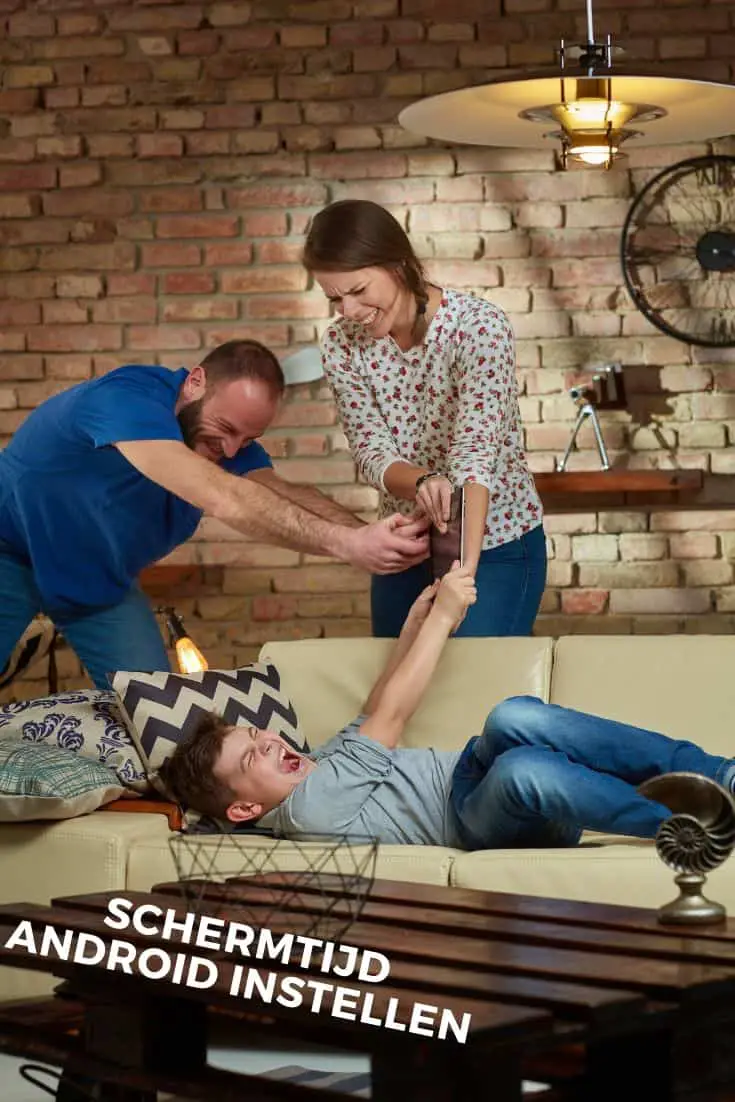 Whether this children's tablet, phone or laptop, you want to limit screen time to a maximum (unless they are finishing their school project on a laptop, but are they ever really that good?).
For me it is therefore about knowing what your children are doing and whether this is productive and educational, or whether it is purely recreational.
It's going to be a long article, so as far as I'm concerned you can skip to an area that interests you, first I start with our research on how long parents leave their children on their screens.
How much time do children spend on their screens? Screen time per day
We conducted a poll among our readers, and most people today say they leave their kids on their devices as much as they want: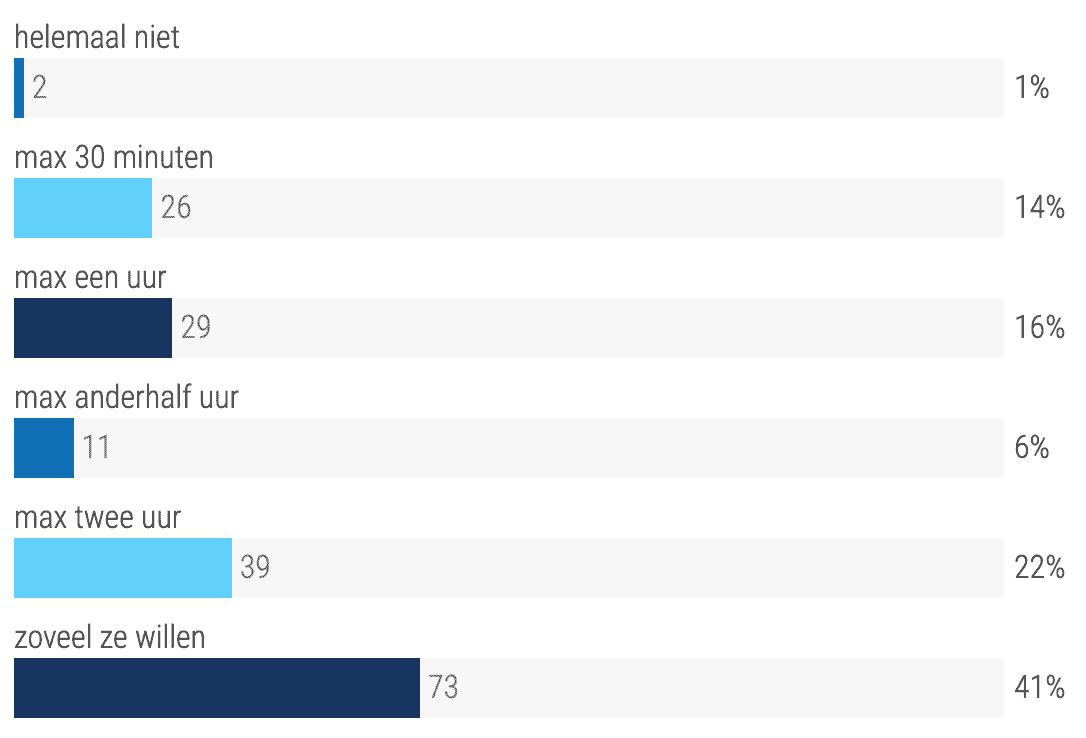 41% of the parents indicate that they leave their child on a screen as much as they want, followed by a maximum of two hours with 22% and not just 1% at all.
Still, as a parent you want to have some control over what they do, and perhaps how much of it they do. For example, an hour of social media is not the same as doing homework for an hour or conducting online research.
You may have heard that kids spend more time on a screen than playing outside, sounds troubling to many, but it's actually already
twice as much screentime as time outside, from the age of 7.
But how long do kids actually spend on their screens?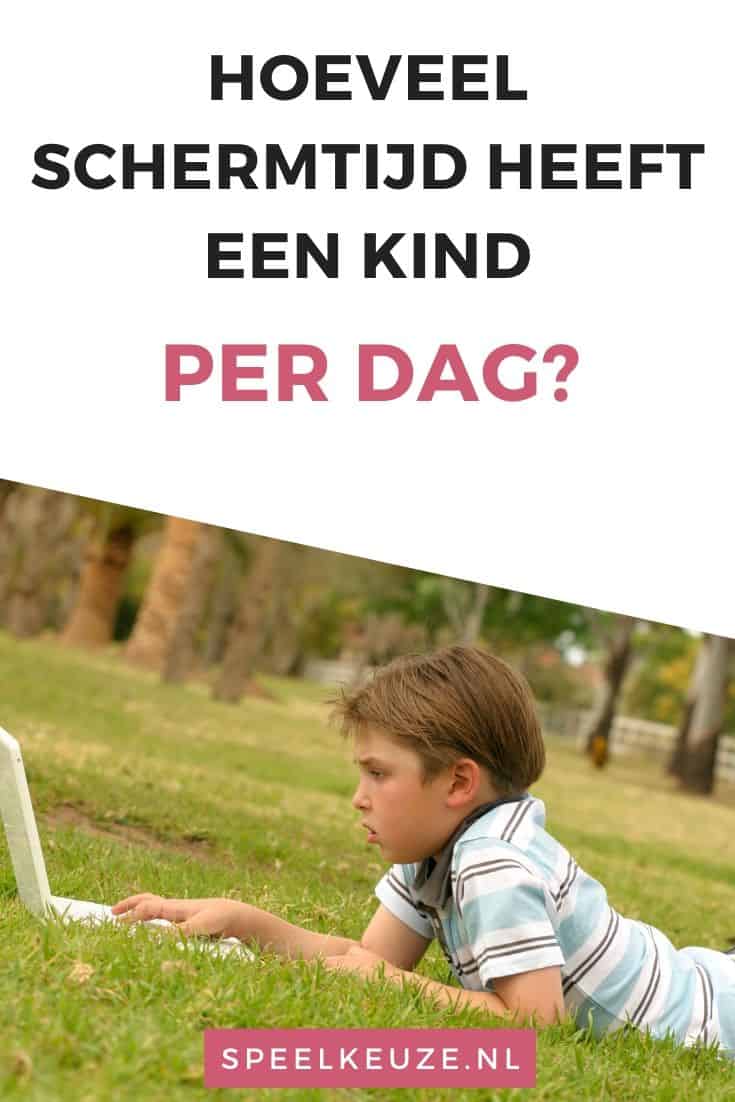 Keep in mind that not all screen time is necessarily bad, as there is also a lot of educational content (plus they already work with it all the time in school too).
But the average child, ages 7 and up, spends about 4 hours a day on a screen.
Playing outside only makes up about 1,5 hours of their day, by comparison.
So how does your child compare to the average? More time, or maybe less? And is it really a bad thing?
Most parents and caregivers agree that children spend too much time on devices and that it is bad for their health and development.
In any case, I would like my child to be able to find their way around the internet and know how to look things up, I think this is the future.
But there must be a good balance that is currently not there.
How long do children of different age groups sit on their screens?
Toddlers spend about 1 to 3 hours on a screen, depending on what the parent allows
Children ages 4 to 7 spend about 4 hours on devices
Children ages 8 to 12 spend an average of 4 hours and 36 minutes on their screens
Teens spend an average of 6 hours and 40 minutes on the screens of their devices
Screens can of course be anything from the computers at school to their own screens for cell phones, tablets, TV, laptop, outdoor billboards and more.
And if you count the use of two screens as separate time, you can add 20% to this time spent on screens!
4 in 10 parents indicate that their children used several screens at the same time, such as a TV, tablet or laptop screen and their telephone.
Children do so much with it, and it is not always clear to you. Some parents even receive high bills for purchases their children have made on their device.
What is the recommended screen time for kids?
Now the big question is, how long are kids actually allowed to spend on their screens?
We use more and more screens ourselves. I run an online business and use my laptop screen for almost everything I do in my work.
Before that, I was a Data Scientist and worked behind a computer most of the day.
I think screens will continue, we will use them as humans and we will continue to use them in the future.
But we have to watch out for the health and development of our children. This is how you can find more balance:
De American Academy of Pediatrics (AAP) also has recommendations for different age groups.
They think you shouldn't let your child under XNUMX use screens, "unless it's for video chatting" (I think they think keeping in touch with family members far away is more important than limiting screen time).
Toddlers from 18 to 24 months are only allowed to use screens for educational activities, and always accompanied by an adult.
Children 2 to 5 years old should only watch 1 hour of screen time per day.
Older children and teens need to be more closely supervised by their parents to assess what they are spending their time on. Teaching and homework assignments are much more acceptable than social media and mindless video watching, and there is also the added risk of them being cyber-squeezed or worse.
With older children, it is essential to know what your children are spending their time on before judging absolute hours.
Recommended screen time by age
The general trend certainly fits those results of the AAP. The most common recommended screen time by age is:
Maximum screen time baby: preferably not, the screen is very bright and it does not show anything yet
Toddler maximum screen time: max 30 minutes per day in blocks of 10 minutes
Maximum screen time child 2 years: max 30 minutes per day in blocks of 10 minutes
Maximum screen time child 3 years: max 30 minutes a day, maybe up to 15 minutes now
Maximum screen time child 4 years: max 45 minutes per day, also up to 15 minutes in a row
Maximum screen time child 5 years: max 45 minutes per day, no more than 30 minutes in a row
Maximum screen time child 6 years: max 1 hour per day, preferably twice 30 minutes
Maximum screen time child 7 years: max 1 hour per day
Maximum screen time child 8 years: max 1,5 hour per day
Maximum screen time child 9 years: max 1,5 hour per day
Teen maximum screen time: max 2 hours per day, from 12 years this can be increased to 3 hours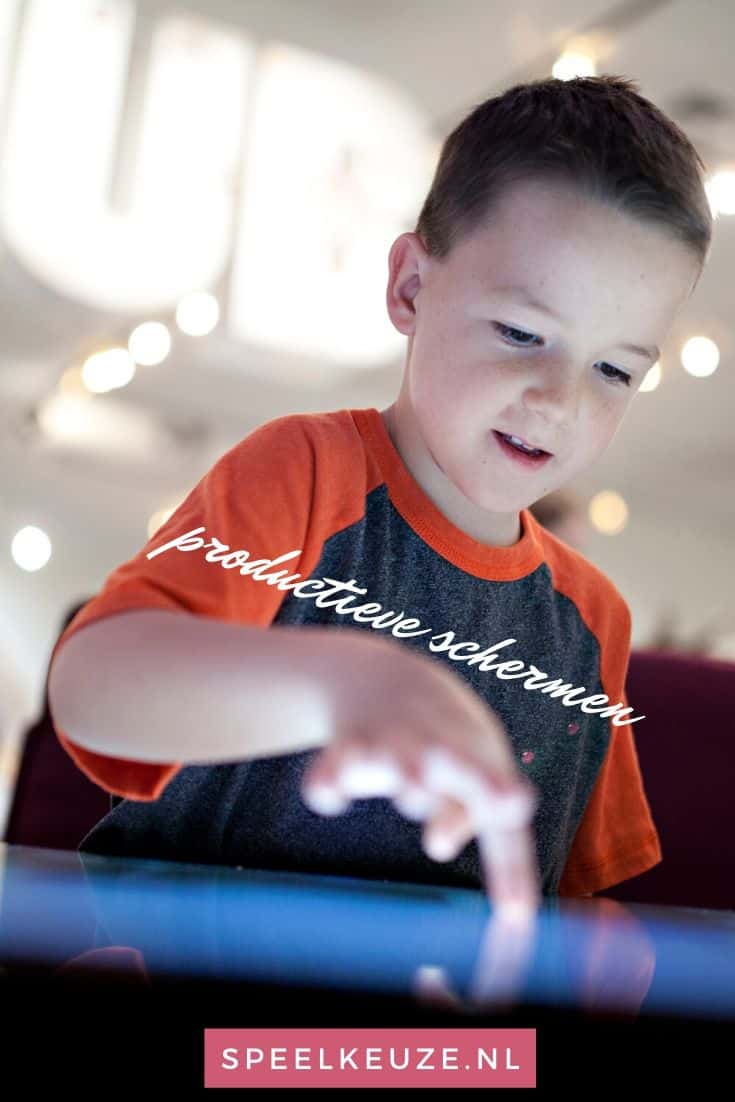 It may not be a popular opinion, but I think we need our screens and our kids should learn how to make good use of them.
They already need their laptop for homework assignments and they also need to learn how to navigate the Internet to use it well in their lives as well.
Research shows that more than 50% of screen time is spent in mindless activities, without involving parents or even friends, just watching videos and social media.
Children use screen time in four different ways according to "The Common Sense Cencus: Media Use by Tweens and Teens":
Passive consumption: Watching TV, reading and listening to music
Interactive consumption: playing games and browsing the internet
Communication: Video chatting and the use of social media
Content creation: Use the device to create digital art, videos and music
So three of these things are really just really good for your child's mental development, so I would say, if you want to apply a time limit on using tablets and other gadgets, allow it with this information in mind.
You can certainly reward good internet use and try to get your kids to use their screens for research and education and less for social media and mindless videos.
And, of course, you should continue to encourage play both outdoors and indoors with activities that develop their creativity and athletic skills.
The best you can do is really play and stimulate learning instead of mindless watching and let your kids go outside to get creative, and learn to use their screens for their further development, learn how they will use screens in the future to become really productive in society and make real social contacts.
Check and view screen time
How can you see your screen time in Android?
There are two super easy ways to view your screen time from your Android phone:
Every Android phone provides insight into your battery usage and time per app, such as your Samsung or Huawei smartphones
You can install the App usage time on any Android phone
Below I will show you how to use them.
Although my article is mainly aimed at children, it can of course also be relevant for yourself to see exactly how much screen time you have per app when you want to adjust your lifestyle.
If you're using a Pixel device or a device with Android One, you can check the usage time with Digital Wellbeing.
As the name implies, this feature is designed to help you understand and control your screen time.
But not everyone, certainly not in the Netherlands, will have such a device. A much easier option is therefore to use built-in functions in Android:
Easily view screen time via Battery management settings
If you don't want to install additional third-party apps that allow you to view your screen time, your phone's battery management also has a lot of information about your phone behavior or that of your kids.
This can be done on your Samsung phone, but also on other Android phones and tablets such as Huawei and Oneplus.
On its own, battery usage also shows the time and the impact on the battery, which can be translated into screen time.
This is how you can check the screen time via battery usage on a Samsung:
Go to Settings> Battery.
Tap the 3-dot menu and go to Battery usage.
Tap the 3-dot menu again and choose Show full use of device.
As you can see, the flow graph and status show exactly how long your screen has been active within each app and application.
The above instructions are for a Samsung but can be performed almost identical on any Android phone.
The steps may vary per model, but the principle remains the same. You just have to look for the battery usage.
You can only sort the statistics by day or last week, but it will not give you an accurate insight into the history or progress and you will have to check often yourself to keep up with it a bit.
But it is a handy way that gives you insight into the screen time of the device without third-party apps.
If you want to check the daily screen time, you do need to install a third-party app. And that's where Usage Time comes in handy.
View screen time on Android with an App: Usage Time
If the battery way doesn't provide you enough information, you can always opt for a third-party app. There are a number of options in the Play Store, but I guess Usage Time on (not sponsored) for simplicity.
The app just gives you what you want to know, without unnecessary functions and distractions. It only displays the time spent on the screen for the current day, divided among the apps used.
There is also a screen time graph, so you can easily keep track of phone usage over the past week.
And that's about it. While Android doesn't offer the Screen Time feature by default like iOS, there are still easy ways to check your usage status.
View amount of screen time on iPad and iOS
Screen Time shows a number of detailed graphs of your iPhone or iPad usage.
This is how you can gain insight into the amount of screen time on your iPad:
Go to Settings> Screen Time and tap the big text at the top
This allows you to see how much was used of the iPad in the past day or week and which apps took up most of the time.
It also tells you how many notifications you have received and which apps have sent the most, as well as how many times the iPad has been turned on
Track screen time across multiple iOS devices
If you have multiple iOS 12 devices, you can turn on the Share Across Devices option to turn on Screen Time on any iOS device signed in to iCloud and view consolidated reports for all devices.
This information is very helpful if you want to track the usage of all your kids' iOS devices, so follow these steps to effectively limit the time you spend on your iPhone or iPad.
Set and limit screen time
Most effective: limit screen time and internet with mesh wifi router
If your kids are constantly whining about the slow WiFi in their room (and maybe you too about your study, garden or attic) then it might be time to get a new WiFi device that also gives you parental settings at the source.
In any case, that is what really helped me out, good WiFi everywhere in the house and you can also follow every device that is connected and give it its own account with settings.
It is possible with this TP-Link Deco P9, which is a mesh WiFi system (if you've heard of it before).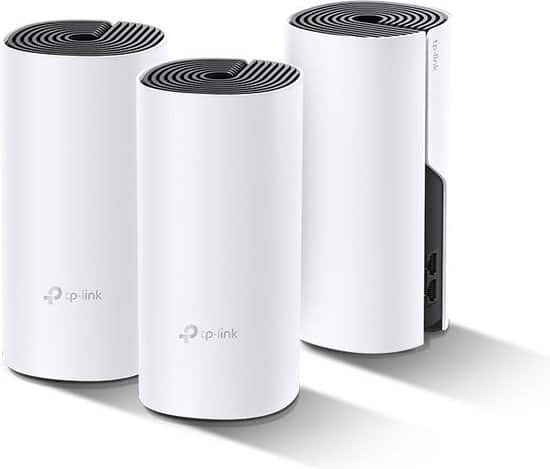 Is Mesh WiFi the Perfect Router for Families?
After years of fumbling around with the family settings of Windows, Android, and various third-party apps, you may never have found a really good solution.
Then it's time to invest in a mesh router with built-in family protection: the TP-Link Deco P9.
This review has one clear focus: the TP-Link Deco parental controls. Although I bought it to finally get rid of that bad Wi-Fi in the house.
I have a new-build house and the walls are too thick for a WiFi repeater. It just can't get a signal from the hallway to the 1st floor and I had bought this P9 because of it
has both mesh technology (a network of satellites that amplify the signal everywhere), and
has a powerline adapter, which means that it amplifies its signal by also sending an internet signal over the power network to the other devices in the house
Fortunately, my wifi "dead zones" have been resolved, but the parental settings are also super useful.
What is mesh WiFi?
Mesh WiFi helps to limit internet use of multiple devices at the same time, anywhere in the house, because mesh ensures that all devices are connected to the same network.
With an internet repeater you actually create a second network that someone can log in to, and with a second router upstairs you can of course also create a second internet access point.
Mesh is, as it were, a network of WiFi range that covers your entire house, with only one network connection. And because every device is connected to it, you can bundle all of your child's devices and limit their internet use.
Parental control from your WiFi router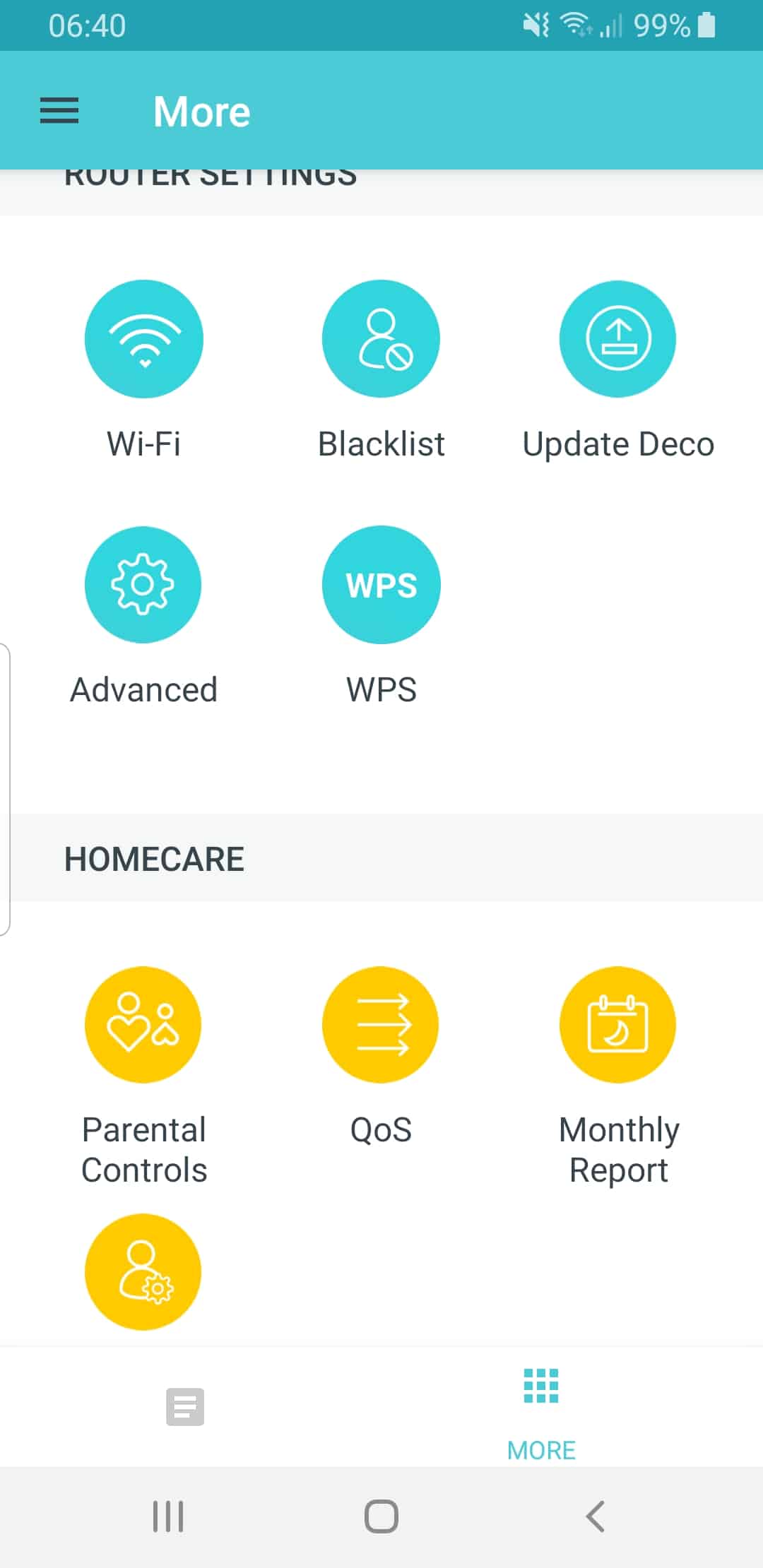 I like the TP-Link's simple approach to parental controls. Via the Deco app you enter the name of your child and then select the relevant filter level:
child,
pre-teen,
teenager
or adult.
For a pre-teen, all adult, gambling, and social networking content is blocked.
Set up TP-Link Deco parental controls
It's super easy to set up a new child and control which categories of sites are blocked.
Switch to teen and social networks are okay too, but gambling and adult content remain off limits.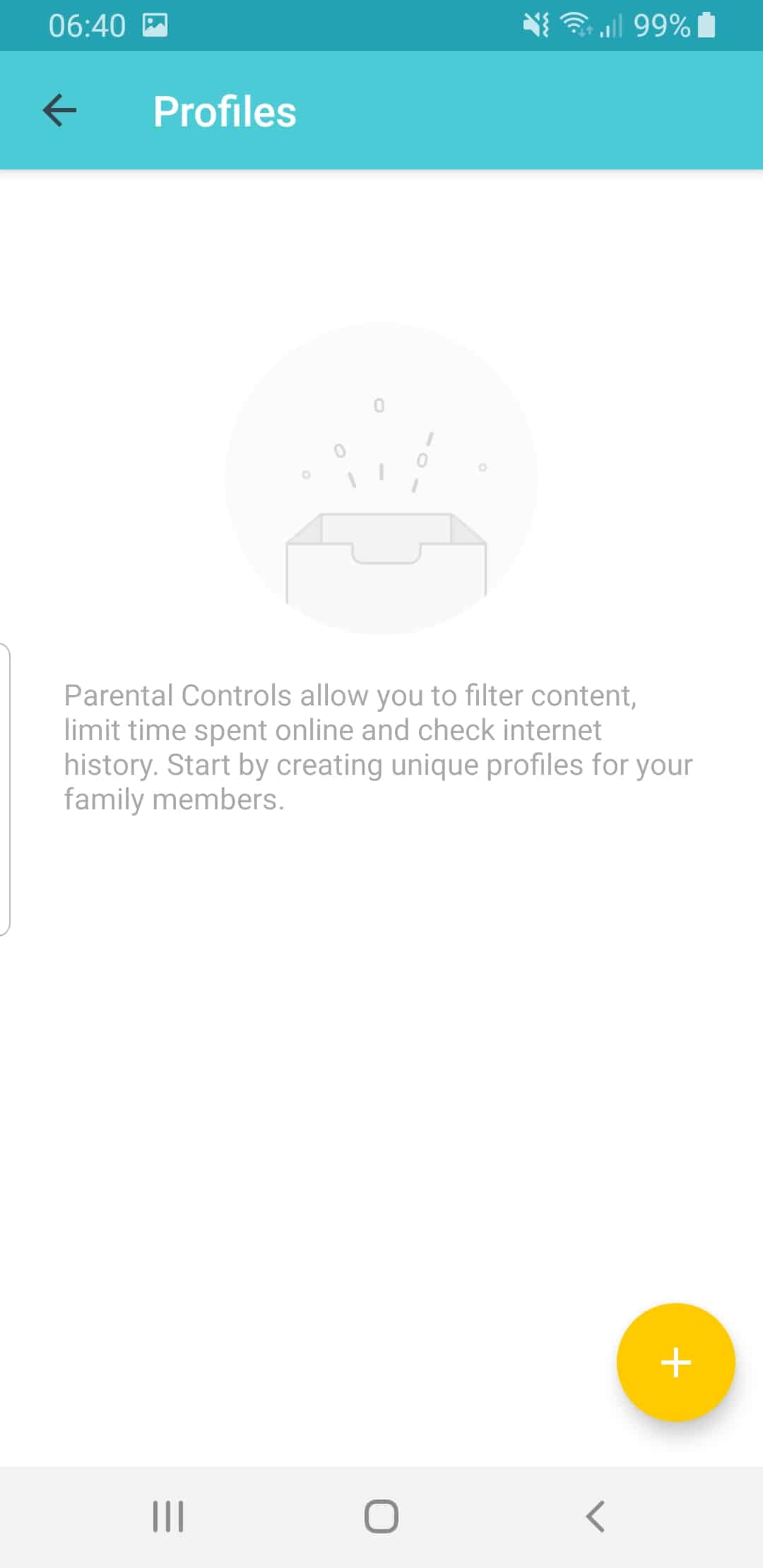 You can also customize it by toggling categories on and off and naming specific websites and apps that you don't want them to use.
You can also set time limits for weekdays and weekends, from a minimum of zero to a maximum of 12,5 hours (or no limit).
Likewise, you can set a bedtime, say 22.00pm to 07.00am, to make sure no sneaky YouTube sessions are happening late at night.
You can even set different time limits and bed times for weekdays and weekends.
The last step is to add which devices belong to your child. The deco will automatically detect any device that has access to the network, be it a phone, game console, laptop or Nintendo 3DS.
Find out which one is your child's and you're done.
Here are the details to complete the setup:
Step 1: Launch the app, login or click Login to set up a TP-Link ID.
Step 2: Click on "Parental Controls"
Step 3: Click on "Add new profile" and give the profile a name.
Step 4: Parental Controls allows you to group kids' devices into different filtering levels according to age: child, pre-teen, teen and adult. Categories that are not suitable for the corresponding age group are blocked. Choose a preset filter level and you will see the categories of each filter level. You can adjust the filters as desired. Click the "+" icon to block more categories and click the "-" icon to exclude certain categories. Filters without "+" or "-" cannot be changed. You can also click APPS / WEBSITES and add the apps or websites you want to block.
Step 5: Set your "Access" days and time limits. Parental controls can set daily limits for the total amount of time that children can spend online each day. In addition, you can prevent them from accessing the internet between specified times. Note: You can click "Select weekdays and weekend" to adjust your weekday and weekend settings.
Step 6: Add device (s) to the profile. These devices jointly share the allowed access time. When you're done, tap "Done".
Step 7: After the whole process is completed, you will see a list of the profiles. You can click the "pause" button and all devices in this profile will not be able to access the internet.
Note: You can add up to 16 profiles. Tap the profile and you can manage the profile including filtering level / timers / devices. You can also view the time the devices in this profile spent online and the website viewed in Insights.
View the Deco P9 here
5 Apps That Help Limit Screen Time on Android
The easiest is to fight tech with tech. You can limit your kids' screen time by using handy apps, and I've worked out a few here.
Here are 5 apps that can help you monitor your child's screen time.
Moment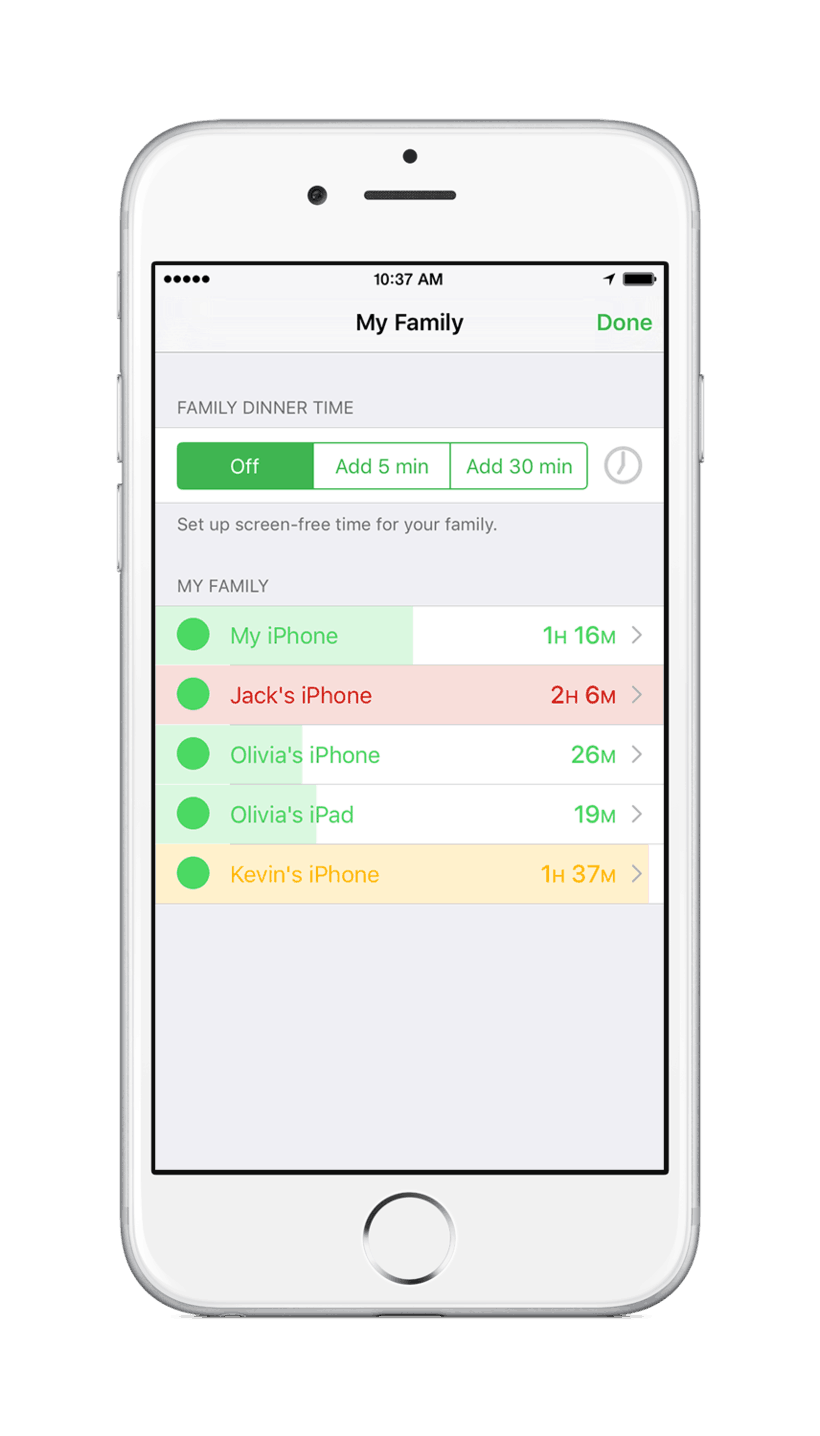 We all know the feeling of seeing something on Instagram and wanting to follow the next post over and over again, getting absorbed in the latest posts, or reading about the latest Twitter mania and then suddenly realizing it's two hours later.
The Moment app helps you keep track of your own time (and set limits) as well as that of your entire family with Moment Family.
It records things like how many times you picked up your phone, which apps are used the most and of course how much time is spent on the phone or tablet.
If you want to scale back and curb your addiction, or limit the use of your kids, you can set time limits and even turn off devices for specific moments like 'Family Dinner Time'.
The interface is very simple and provides a quick overview of your or your family's mobile habits. (Note: This app uses location services to work, which may be a turnoff for some.)
Good for: Keeping track of your individual time usage on devices or that of your family members
Cost: Free for individual use ($ 3,99 / month for Pro features); $ 14,99 for three months with Moment Family
Platform: iOS
unGlue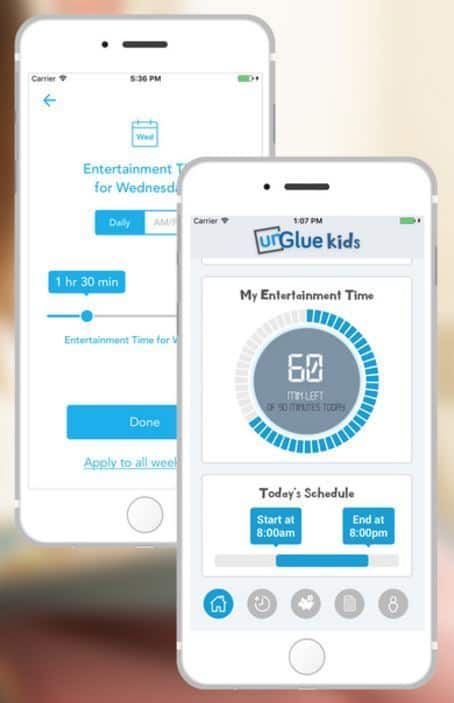 unGlue puts more responsibility on the kids themselves in managing their own screen time.
unGlue works on smartphones, tablets and computers and allows you to set time parameters on any device, internet schedules and even gets as detailed as how much time you allow for social media, gaming, videos and so on.
Parents can limit the general time (for example two hours of 'Entertainment Time' per day), but children then decide how they want to fill it in.
Kids can also spend unused time and also complete special chores / tasks through unGlue Kids app to earn more time (if parent chooses to allow it).
The service extends through VPN, but the intermittent connectivity makes it more consistent and accurate when used at home.
Suitable for: Younger children with smartphones
Cost: Free if you have a network computer, otherwise $ 30 for a piece of hardware that connects to the router
Platform: iOS
Bosco
Relying on the notion that parents should not monitor every digital movement of their children, Bosco relies on a unique algorithm that marks 'irregular' events on your child's phone that could indicate something unusual.
Things like changes in sleep patterns, unusual social media activity, geolocation identifying atypical routes are examples. And future updates claim to provide features such as detecting mood from images, videos and texts.
It relies on these erratic behaviors and activities to alert you, without giving you access to any content on their phones and letting you read every text or status update.
Good for: Older children on social networks that are more autonomous
Free
Platform: iOS and Android
Bark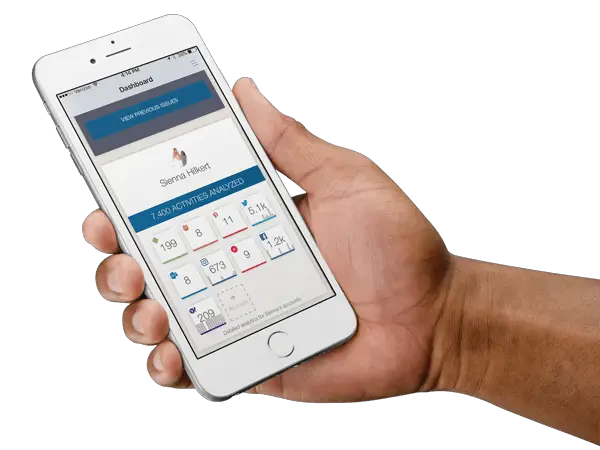 Bark follows a similar philosophy to Bosco about taking a more hands-off approach to digital monitoring, but is much more elaborate in what it tracks.
It includes all major email platforms; social media platforms; popular group apps such as WhatsApp, Kik and GroupMe; and even has the ability to detect nudity on images / videos sent via text.
It is based on highly advanced deep learning technology to holistically view conversations, exchanges, searches, and overall activity and point out anything suspicious.
The algorithm can even distinguish a comment 'you suck' as a joke about an object or as a malicious utterance towards another.
Good for: Older children on social networks that are more autonomous
Cost: $ 9 / month or $ 99 / year (first month free) for unlimited kids devices
Platform: iOS and Android
Circle by Disney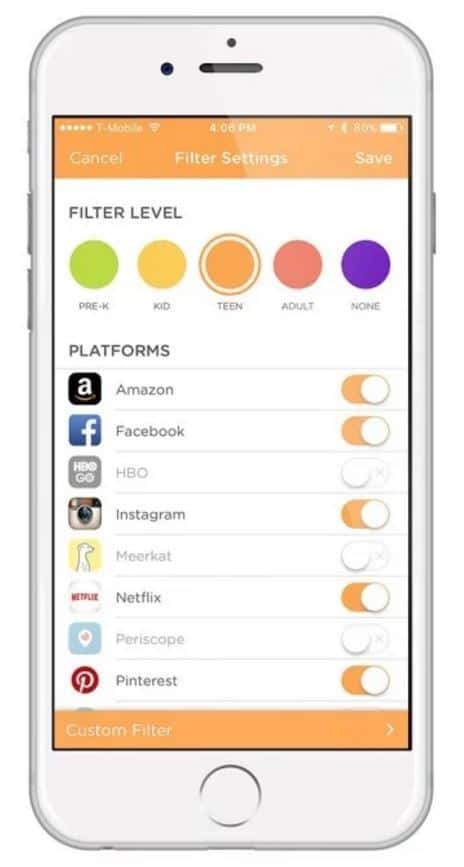 When this launched in 2015, Circle was one of the first gadgets to offer truly comprehensive monitoring for all the gadgets in the house.
Aimed at everyone in the family, Circle offers a combination of features from everything previously mentioned and offers comprehensive monitoring, tracking and filtering for all age groups.
The general age categories are toddler; Child; Teenager; and adults, for parents who want to monitor their own (or each other's screen time).
You can get very specific with controls by turning certain websites and apps on or off after a certain amount of time (45 minutes of Minecraft, for example).
There are almost too many options you can enable, but you can always just opt ​​for more general timelines like two hours a day. Circle is a piece of hardware that connects to your router.
The cost is $ 99, but then there are no subscription or additional fees (unless you want to keep watching outside the house with Circle Go).
Good for: Everyone in the family if you want to get very specific with monitoring
Cost: $ 99 for hardware, no subscription required for indoor use; additional charges apply if you wish to continue to observe outside the house with Circle Go
What's most important in introducing technology to kids and giving them the responsibility of a mobile device is to keep those lines of communication open, have inherent trust, and make sure kids understand the power of social networking (both for good as bad).
Make the most of screen time
Coding for children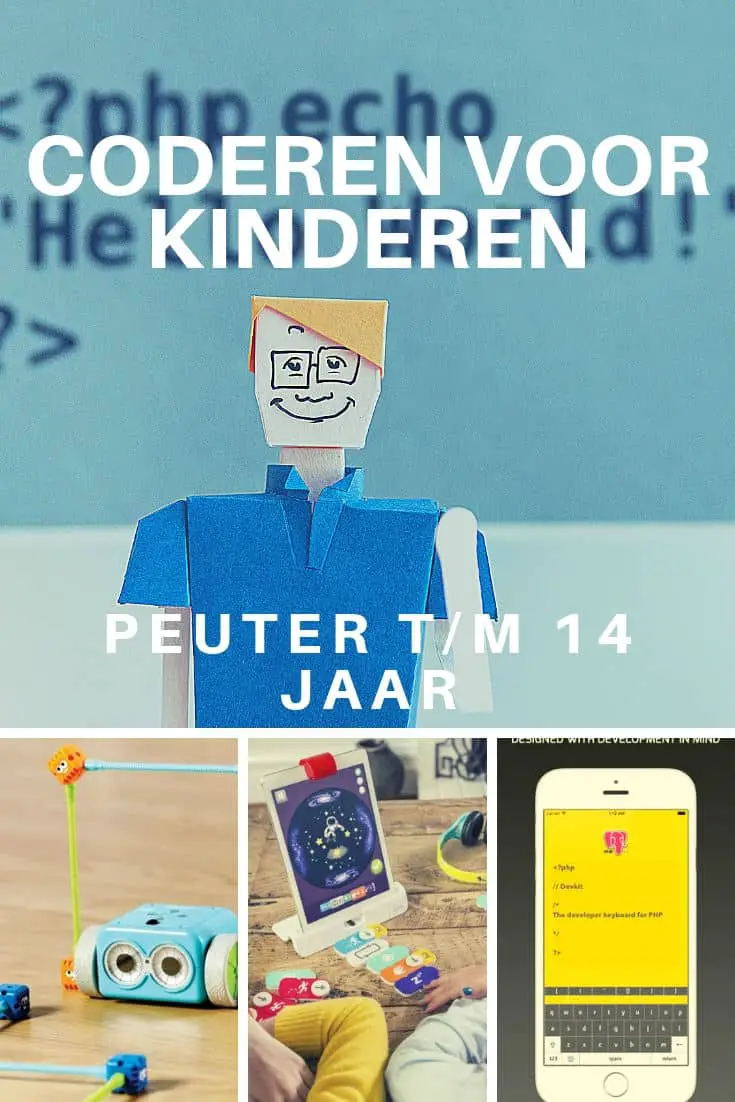 Squla educational programs

Set at source
If you really want to see how much your kids are on their devices then this Mesh wifi router a very useful tool and my favorite way of limiting.
You can set time limits per day or type of day (e.g. weekend) and see how much is surfed on the internet per device and is packed with parental control settings: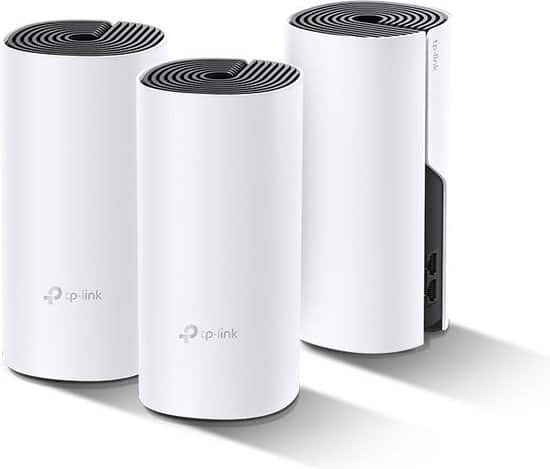 Reading material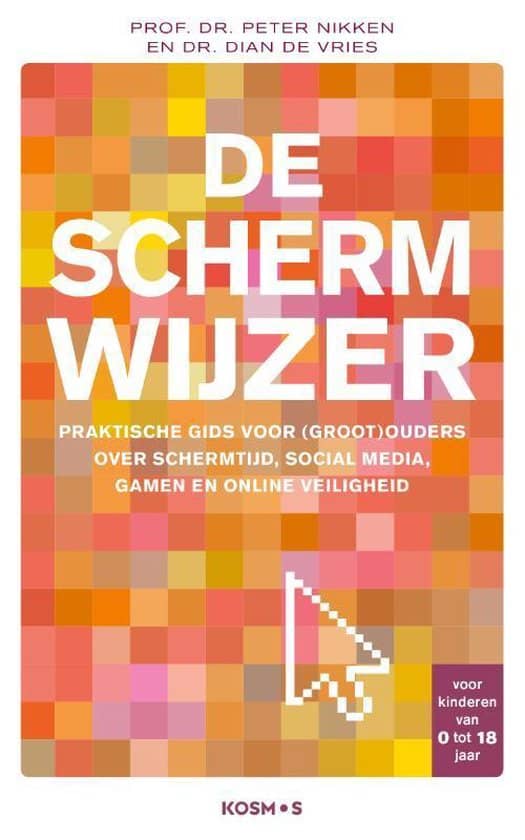 Platform: iOS and Android
Use these 5 ways to limit screen time on the iPad
You can set a screen limit on your iPhone or iPad using "Guided Access". The "time limit" feature has been added to Guided Access on Apple's iOS 8 and can be used to set a time limit per app.
This is great if you have a child - they can only play games for as long as you want. The iPhone or iPad will be automatically locked after the time limit has passed.
You can also use Guided Access to limit your iPhone or iPad to a specific application, such as an educational app, for a specific time period.
Then you can unlock the device and allow the child to use the device normally.
Enable Guided Access
Guided Access is included in Apple's iOS operating system.
We've previously covered Guided Access as a way to lock your iPhone or iPad for kids, but it's useful for other purposes too
You must first enable Guided Access.
Open the app "Settings"
go to General> Accessibility
Tap 'Guided Access' under Learning
Toggle on the 'Guided Access' slider and tap 'Passcode Settings' to set up a passcode.
You can use the same passcode you use to unlock your iPhone or iPad, or any other one, it's up to you.
If you have a device with a Touch ID sensor, the Touch ID option lets you use your fingerprint to unlock Guided Access mode without entering your passcode.
Set time limits on the iPad with Guided Access
Tap the "Time Limits" option on the Guided Access screen to configure time limit sounds.
By default, no sounds are played and the Guided Access time limit ends silently.
If you want an audible signal when the time limit is up, use the Sound and Speech options here.
The Sound option allows you to select a sound to be played when the time limit has expired.
By default it is "None", but you can tap on the "Sound" option and scroll through the list of alert sounds on your iPhone and choose one.
With the option "Speech" the remaining time will be spoken aloud when you switch it on, for example it says something when there are about 30 seconds left.
A notification will appear on the screen when this happens, but Speak will make the notification audible.
Set a time limit per iPad App
After you enable and configure Guided Access, you are ready to use it.
You can now open any app you want (like a game) whenever you want.
Then quickly press the 'Home' button three times in a row to turn on Guided Access for that app.
Tap the "Options" button in the lower left corner of the Guided Access screen that appears and enable the "Time Limit" option.
You can set any time limit in one minute increments, from one minute to 23 hours and 59 minutes.
Tap "Done" and tap the "Start" option at the top right corner of the screen to lock the device in mode and apply your time limit.
Your iPhone or iPad will be locked to the specific application you have chosen.
When the time limit is up, the iPhone or iPad will lock itself until you enter the PIN you previously entered (or fingerprint).
To leave Guided Access at any time, including before the time limit expires, press the 'Home' button three times and enter your PIN.
If you have enabled Touch ID, you can also press the "Home" button once and keep your finger on the sensor.
Tap 'End' in the top left corner of the screen when the 'Guided Access' screen appears. Guided access will be disabled.
While this is clearly useful for limiting playtime or limiting a child to an educational application, it is not ideal for controlling the device's screen time.
Unfortunately, Apple does not provide a way to allow a child to use multiple apps on the device while setting a time limit.
With Guided Access you really look at access, according to a time limit, of a specific app.
Screen time from iOS 12 to limit screen time
Screen Time is a handy new iOS 12 feature that helps you limit how much your iPhone or iPad is used.
Highlights of iOS 12 Screen Time Settings
iOS 12 has effective parental control features
You can also set time limits for certain apps to avoid distractions
This function also keeps track of how much your device is used
Are you or your kids addicted to a specific app on your iPhone or iPad?
Can't stop checking Instagram, WhatsApp, Facebook, Twitter, YouTube or any of the countless endless feeds on your iOS device?
Well, the good (or maybe bad) news is that you can now set daily limits for each app through iOS 12.
This means that your iPhone or iPad is reminding you that you used the X app for two hours (or whatever limit you set) that day and maybe it's time to put the device down and return to it for a change. the real world.
This feature is called Screen Time and it is quite easy to use.
Use parental controls in iOS 12 to limit screen time for your kids
If you use Screen Time as a parent, you can easily set a password for your kids' Screen Time.
How Screen Time works is when you hit the time limit, it shows you two options:
ignore the limit for today
or remember within 15 minutes
If you set a Screen Time password, these options cannot be activated without entering the password.
This is a fairly effective parental control feature.
This is the way to set an overall screen time for your iPad:
Go to Settings> Screen Time
Tap Use Screen Time Passcode
Now enter a four digit passcode and reenter it when prompted
This ensures that your children using this device cannot request an extension without entering the passcode
Screen Time Time and Restrictions also allows you to enable location services, microphone, Bluetooth, cellular data changes and much more on this device and lock these settings to anyone using the device.
Limiting app usage using Screen Time on iOS 12
Follow these steps to set limits for using apps on iOS 12:
Go to Settings> Screen Time
Tap App Limits
Tap Add Limit
Here you can choose time limits for entire categories of apps or manually add limits for each app. To restrict an entire category of apps (such as all apps, games, social networks, etc.), scroll down and tap the circle next to each category. A check mark appears here to indicate that you have selected a category
Now you can set a daily limit by selecting hours and minutes. You can also tap Customize days to set a limit per day. This is useful if you want to lower the limits for app usage on weekends or days with more free time
To restrict individual apps, go to Settings> Screen Time. Now tap on the large time indicator at the top right, below the words DISPLAY TIME
Now scroll down and you will see a list of the most used apps. Tap one of these options, scroll down and tap Add Limit. This way you can add limits individually to certain apps or websites
What happens when you exceed screen time?
Once you've hit your app's usage limit, the entire screen will turn white with a large black hourglass icon on the screen along with the text 'Time Limit'.
You can override this by tapping the Dismiss button and then tapping Remind me or Dismiss for today within 15 minutes.
This is normally possible without any additional input unless you choose to set a password to limit screen time (process outlined below).
Set Downtime on iOS 12 to Block User Times
There is also a way to limit the use of all apps for a certain amount of time.
If your child is in the habit of using social media apps, for example before going to sleep, you can set these time limits for that period so they can't text late at night.
Follow these steps to set downtime on iOS 12:
Go to Settings> Screen Time
Now tap on Downtime
Turn on Downtime and then set a start and end time
If you want to allow yourself to use some apps regardless of the limits you have set, follow these steps:
Go to Settings> Screen Time
Tap Always allowed
Now select the apps you want to allow
Remotely manage screen time with iCloud family
If you have children as part of your iCloud family, you can also remotely manage and view screen time on their iOS device.
This means that you can receive reports on their usage and set restrictions on the use of certain types of apps (or general restrictions such as restricting use between certain hours) remotely from your own iOS device.
If you have a child as part of your iCloud family, you'll see them under Settings in Family in Screen Time.
Tap the child's name and manage Screen Time settings.
How to turn off Screen Time on iOS 12
Follow these steps to remove app usage limits for iOS 12:
Go to Settings> Screen Time
Scroll down and tap Turn off screen time
As a non-tech solution, what to do to limit screen time?
Set clear limits for screen time
Set a limit for the daily screen time. Make it clear to your kids and stick to it.
Encourage your child to spend some of that screen-free time outdoors while it is still light.
Set screen-free zones in: no smartphone use for everyone in the family in the car (and give them fun toys instead!), for example in restaurants or at the dining table.
No screens in the bedroom when it's time to go to bed. No exceptions.
Model behavior as a parent. Show your children, with your own behavior, how to live a rich, varied, and healthy life in which all habits are practiced in moderation.
Sea You can find tips and tools for screen time here, in the comprehensive article I wrote specifically about it.
All those apps are of course great fun, and super handy because they are directly integrated into your device, so if the device switches off, your child simply cannot continue.
However, I also really enjoy using a physical object as a timer. I often use my night light with timer and tell them in advance that if it goes out, they have to stop.
Just like they have to go to sleep at night. They understand it immediately and there is often no nagging. I have this nice one Dino from Bol.com:
Tips about making agreements around screen time
The use of apps can of course be a useful tool. The timer goes off and the time is up! But you also have to make some agreements about the how and why with your child.
Therefore, make agreements about screen time with your child. In this way it becomes less of an imposed thing, but it has been a discussion in which you make the decision.
Of course you do not give in to the wishes to be able to play more and more.
Even if you are not using an app, you should try to make it visual. You as a parent might want to have an offline resource, then you write it together on the board in a daily schedule.
You can always fall back on this, the board never lies :)
You can also record these agreements in an agreement.
No screen time right before bedtime
It is best to limit the stimuli just before bedtime. I would therefore advise not to allow screen time before going to sleep. It is also mainly due to the blue light from the screens that makes you fall asleep less well.
Make a good evening routine that involves brushing your teeth, giving a good night kiss, and maybe reading a little more. That is much better than crushing the last candy's.
Better still some activities before bedtime to get rid of the energy and calm down to sleep
Turn screen time into learning time as much as possible
Try to provide more education in the use of telephone, tablet and laptop. The more your child can learn from it, the more they see the device as a source of information, rather than a source of entertainment.
There are plenty of apps with an educational value, and there are also apps and programs such as those of Squla or Het Klokhuis, Jeugdjournaal or Freek in het wild.
For example, there are also a lot educational apps for your kids to use.
Watch out for "phubbing"
When you or your kids find that checking your screen (be it a phone, a tablet, a TV, or a computer screen) is detrimental to interactions with another person, you need to have a name for it (some researchers call the "phubbing", in which phone and snubbing are combined.
The best thing is if you give it a name yourself especially for your family. In my house, for example, we tease each other that we are "robots", for example when my son doesn't respond because he's watching TV, or when I stare at my phone and don't answer him!
This helps us to see that the balance between focusing our attention on technology and each other is worth being aware of.
Studies have shown that this has a negative effect on couples and children, and is often a way to escape social stress.
The screen jar
If it really is a persistent problem (perhaps for both you and your children) then you can choose to make a "swearjar".

A swearjar is a pot where you put some money in if you accidentally swear.

In this case, you use the pot to put some money in if someone violates screen time rules, for example mobile at the dinner table, or mobile check in the evening during a game or family movie night.

Whatever your appointment is.

At the end of the month, you can do something fun with the money family :)
Earning screen time is how you can successfully set the right rules
Let's face it, we all have things we don't want to do and we put them off until the last possible moment.
Housekeeping book, cleaning the house. Just those nasty things that have to be done over and over again, whether we really want to do them or not.
It's normal for adults to prefer the fun things to the tedious tasks, and it's perfectly normal for your kids to want to do that.
It's important to understand that you can't just make your child think homework, chores, or hygiene is important just because you think they should.
What you can do is help them complete those tasks and achieve certain goals no matter how they feel about it.
One of the best ways to teach them to do the important things first and then reach for that phone, tablet, laptop, or game console is to let them earn their screen time, with clear targets for a reward for screen time.
I'll start right away with a tip on how to get kids to earn their screen time without having to manually keep track of systems and boards, and that's with the Unglue app.
Also ozy.com is very enthusiastic about it (blog in English).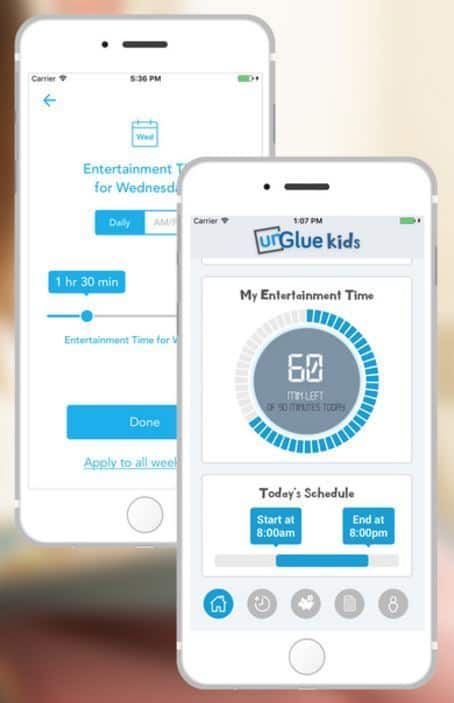 CBS in America has also done a good report about it on their Youtube channel:
But more generally it is important to set up a good system.
You do this by offering them something important in exchange for them to complete something important for you. And what do children appreciate like no other thing? Right, screen time!
In other words, telephone, internet, TV and video games.
It is important to learn behaviors that eventually lead them to the conclusion that you always have to deal with unpleasant things first and that you can do the fun things afterwards.
Once you've found the places your child likes to use, you can exercise some control over the actual devices your child is allowed to use.
But how do you use that to improve his behavior?
The problem with all of these screens is that if you limit the use of one, your child will simply switch to another device, as you have probably already discovered.
Your child just thinks "No cell phone? Okay, I'll use my computer. Am I not allowed to use a computer? Okay, I'll go on Instagram, or I'll watch TV, or I'll choose video games. "
The truth is, they almost always find something to do instead of that tedious chore, even if they're not allowed to use any screen.
And this you may have already discovered: Using screen time as a privilege or reward can get tricky when other people in the house have to use the internet and you can't physically wrestle the phone away from your child.
For screen time to be an effective reward and motivational incentive, it must be offered and limited wisely.
Some parents have come up with some creative ways to limit screen time access in their households:
Rather than relocating their child to another medium, some families allow their children to access 'screen time' in general, rather than restricting a specific device.
Some parents change their family's Internet password on a daily basis and provide a schedule for certain household tasks or responsibilities that they must complete before the child can receive the password.
Some phone companies let you turn a phone on and off remotely, or give time windows when texting is available. This allows you to monitor and manage usage without physical power struggles.
For things like video and TV, some parents have chosen to bring the receiver and / or the game controllers in the morning and only plug them back in the evening when homework or other tasks have been done.
How do you use earning screen time to motivate your children? Here's a great example:
Homework and time management
If your child is also one of those people who wants to put things off until the last possible moment, add a specific time window for them to complete their task.
For example, you could say, "If you can show me your homework is completed before dinner, I'll be happy to give you the Internet password and get you on your phone for a while."
If they do not make it, they will certainly resist and indicate that it is sooooo unfair. Then you can answer:
"I know you want to be online for your friends. What can you do tomorrow to make sure you finish your homework on time? "
Encourage them to give you an idea of ​​how they will achieve those goals next time. Estimate whether it is a good solution that you agree with and let them try it in their own way the next day.
You want your child to be successful and at the same time learn to think solution-oriented. Keep reminding yourself of this as you face your defiant teen.
Your teen doesn't have to like the house rules, but they do have to find ways to follow them.
They really don't have to think that doing their homework is a great idea and a good use of their time, they just have to do it in the end.
When you set clear expectations and also give them an appropriate reward, it will help them learn the time management skills they need to be successful later on.
Problems using screen time as a reward
Many parents find themselves trying to use screen time as a privilege and reward and it just doesn't work.
Here are some common issues that parents face:
My child doesn't seem to mind if I take her phone
"Why don't they seem to care when I take their stuff? I know they care about their phone, they always use that phone. They just don't seem to care. "
Of course your child chooses indifference in this case.
First, they probably have many other options, almost all of them with such a cool screen as well. next to the phone do they have a laptop (for school), TV (maybe in their room), Xbox or Playstation. If you take one, they just go to the other.
In addition, you may have done it before, but when they also pretended it did nothing to them, you may have returned it (too) quickly, without having done their chores or homework. Kids are smart, you might not take it away if they don't respond, right? Know your child. Know what they value so that you can use it as an effective reward, effectively rewarding and recognizing their improved behaviors.
I have banned them from all screens and it doesn't work
Yes, that is a common problem among parents. I did exactly what the blogs and parenting books said and it didn't change their behavior.
First, remember that every child and every family is different. What works for one family may not work for all families. The books and blogs give you many different options to help change your children's behavior.
It may even be the case that when a tactic has not worked, sometimes only one small thing had to be changed to achieve results.
If you've set clear expectations for your kids and have consistently put in place a system of rewards and time frames within their grasp, you may have to wait and see.
Habits take time to change. It is normal to find some resistance when you begin this process.
Stay clear and consistent and remember to give your child the opportunity every day to earn their privileges and involve them in the process of making things better together.
The keyword here is also consistent, because it shouldn't be the case that one day they get away with something that you're working so hard for.
If you want to make an exception, please communicate very clearly what this exception is for (holiday, weekend, visit) and that it is an extra.
How do you use screen time to change annoying behavior?
If you are working on a specific behavioral problem, such as a foul mouth or even swearing, you can use the cell phone or a password-protected Internet access to reward your child for the behavior you want them to see.
You could say something like this, "You have to talk respectfully to everyone in this house for two hours without swearing or bullying, or even get through all of dinner without scolding or bullying and just telling about your day.
If you can, we'll give you the password (or turn your phone back on, whatever the reward). That way, your child adjusts his behavior to recoup his privilege.
If you use this approach, you should start with a challenge that your child can actually handle, such as first only while eating.
Remember, if you want to help him improve his behavior, he needs to get a taste of his success every time.
Set the goal so that it is just outside his current range so that he has to make an effort to achieve it, but not so far that he doesn't even bother trying because it is "hopeless" anyway.
One more thing, don't use screen time as a long-term goal where your child thinks he can't earn it back anyway, and don't use it to punish by taking away screen time for the entire weekend for undesirable behavior.
Keep one screen time earnings tied to one particular behavior. Give the reward by having it recouped for a successful goal, and possibly take it away for another offense that is unacceptable.
Focus on one or two behaviors you want to change, associate each behavior with specific screen time access, and allow your child to earn that privilege every day.
Remember, this is not a punishment. It is a practical way to help your child do their best for something.
Rules, boundaries, consequences and rewards. They all serve to help your child improve their behavior and follow the rules that apply at home. You want your child to improve and learn and controlling screen time can make this possible.
Purchased Devices and Screen Time
What if my teen bought the device with her own money? I have no control over their property, right?
This seems like a tricky one, but the simple truth is that your house rules are still your house rules. It doesn't matter whether she saved up for the device herself or not.
As long as your child lives in your home, she must obey the rules and you can limit their use or the internet they use.
Sloppy kids and new appliances
My son wants the latest iPhone, but he is very careless with his current phone and always gets lost or left it somewhere.
Great case! Children have become so used to treating even expensive things like phones and tablets as if they were disposable items.
It's also because they've always gotten such a thing by themselves, most likely from you. Without having paid for it with their own money or chores.
Here's a great solution to this problem: let your child know exactly what behavior you want to see before you even start thinking about a new phone.
Clearly state all the details about the behavior you want to see, and of course, think in advance that you really need to buy them a new phone.
If the answer is no anyway, just say no, don't throw it on sloppiness. If they hit all the goals and still don't get the phone, you lose all credibility on the next goal and reward.
You could set it up like this: Before we can talk about getting a new phone, I want to see you take better care of the one you have now.
That means I want to see your phone in the charger every night at 30 p.m. for at least 20.00 consecutive days (if it misses a day, the 30-day count starts again) and I want to see you just put the case we bought on it late, even if it's not cool.
This way, your child should practice taking better care of their electronics, which may give you a little more peace of mind when the next (expensive) upgrade gets into their hands.
In addition, I would also advise that your child also saves at least part of such an expensive expense in order to understand how valuable such a thing actually is.
Your child will negotiate screen time
What if your child insists that he should get more screen time or, for example, a larger internet bundle?
You can use the same approach we covered above:
"This is what I want to see from you before we can even discuss getting a raise"
And then discuss your expectations clearly and simply with the exact goals to be achieved. Just make sure your plan is both reasonable and feasible, enough to challenge them, but not so far that they won't even try.
And the same applies here too. No is also just no. Don't use unrealistic goals as a way of avoiding having to grant requests when you actually don't want to give them.
If the answer is really no, just stick to no. You don't have to defend your house rules or parenting decisions.
How does screen time affect your child's development?
I remember when I was young and computer games were just starting to come out on the first consoles.
My parents wanted to encourage me to play outside, but I just wasn't that interested.
Sure, that was on the TV and now kids are exposed to screens everywhere and can take them anywhere too, if they're the age you gave them their own phone.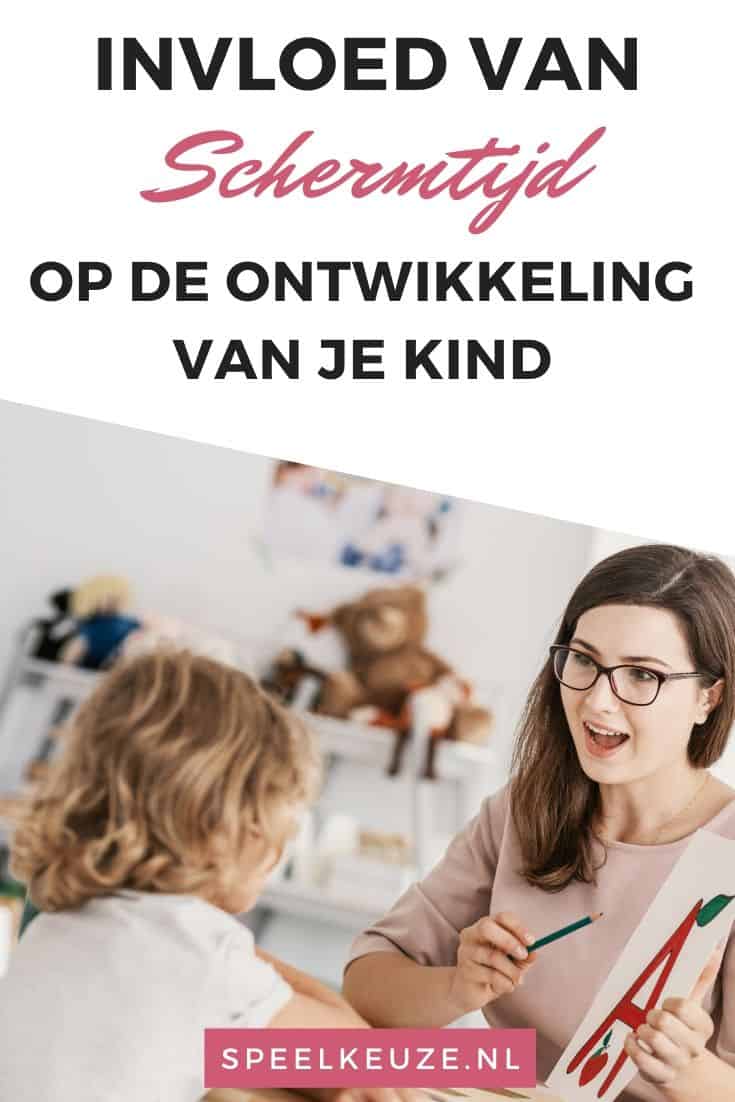 Screens are still in our lives for now, that is not going to diminish, and while I think it is essential for a child's development to learn how to use a screen and a device for work and knowledge gathering, there are many adverse effects on their development.
Effect of screen time on child development
Reduced physical skills: Children are getting less and less physical exertion with all the screen time and couch hanging in today's society. This is all the more so because of the decline in physical education in schools where children are increasingly dependent on their parents to encourage outdoor and sports activities. Heavy screen use from an early age can negatively impact heart health, obesity, and even reduce hand-eye coordination.
Physical complaints: More and more children are coming to the doctor, even at a younger age, to see physiotherapy because of neck and back pain. This is due to the continuous hanging above their tablet and phone screens. Not only do they spend a lot of time in one position, but the complaints are further aggregated due to the lack of sports activities where they can loosen and strengthen their muscles.
Unhealthy lifestyleIncreased screen use is also strongly correlated with other unhealthy lifestyle patterns, such as snacking. Because it is a passive activity, in children (and adults, for that matter) it often involves eating snacks that are usually also unhealthy. The negative effect of this is also a bigger problem as children exercise less and less to process and burn those added calories. This significantly increases BMI in children, according to this article on media and young minds by the American Academy of Pediatrics (in English). They say we eat more while watching TV or other screens because we don't pay attention to the signals our body is giving us that we are full and just keep eating.
Learning and development: Increased screen time has been linked to underdevelopment of language skills, as well as cognitive and social emotional skills. Another investigation of the American Academy of Pediatrics demonstrates this correlation.
How screen time affects your child's eyes | Practice & tips
There are many reasons to set limits for your child's screen time: om play outside and encourage healthy activity, promote healthy sleeping habits and promote personal social relationships.
Eye health is another reason.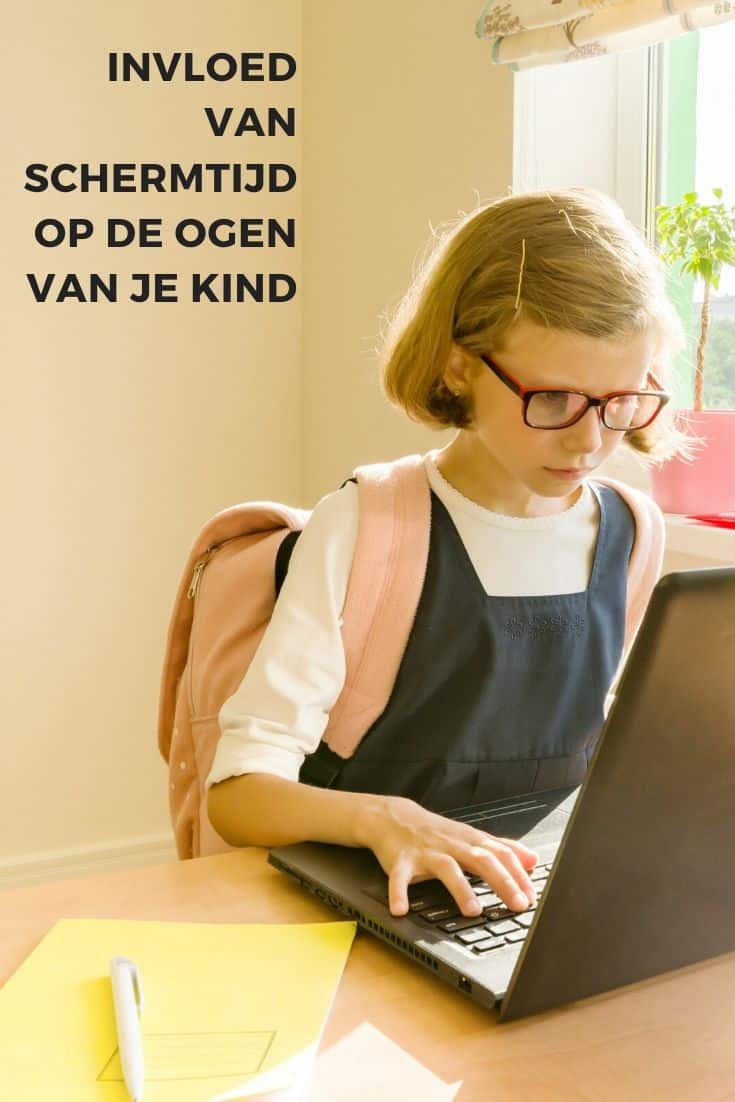 Eye problems caused by excessive screen time
Many parents ask if watching screens can seriously damage your eyes.
Here are some reasons, some expected, some more surprising, that screen time can affect children's eyes:
Too much time indoors can lead to myopia
The first problem is that screen time keeps kids in.
Exposure to natural daylight is critical for eye development.
Children need time to play outside for their health, but also for their eyes.
Studies have shown that children who spend more time indoors are more likely to have myopia (myopia) to develop.
The exact cause is not yet known, but researchers believe that UV light (provided the eyes are protected from intense sunlight) plays an important role in healthy eye development.
The percentage of myopia in children has increased dramatically over the past 30 years.
Fatigue of the eyes
The second problem comes from the intensity with which children focus on screen activity.
Our eyes need a break when looking closely, and children may lose track of time when drawn to a screen.
Eyes get tired with prolonged focusing, especially when the lighting around the screen causes glare and additional eye strain.
Dry and irritated eyes
Long periods of screen time also cause the eyes to become dry and irritated.
Studies show that people of all ages blink much less often when focusing on a screen, causing the eyes to dry up.
A clear and stable tear film on the surface of the eye is essential for clear vision.
By the way, the problem can be worse for children who have to look up at a screen placed for adult use due to the position of the eyes.
Loss of focus flexibility
When their eyes remain focused for long periods of time, children may also find it difficult to adjust to distance vision.
This is generally a short-term problem and the eyes adjust to their normal flexibility within hours or at most a few days.
Help your child practice good eye habits
Most doctors recommend that parents teach their children the 20-20-20 rule when using a computer or other display device:
Look away from the screen for 20 seconds every 20 minutes and focus on something at least 20 feet away. It sounds nicer in English because that would be 6 meters to us.
So look 20 meters away every 20 minutes, for a short 6 seconds. When you're inside your room, this generally means staring out the window for a moment.
That's good practice for adults to follow as well. A timer can help your child to remember. Or install a software program that automatically turns off the screen at set times.
Make sure the screen is positioned so that your child is facing it slightly down, not up. And adjust the lighting to eliminate glare on the screen.
How does screen time affect kids' sleep?
I know many of you are also concerned about screen time and its effect on the sleep your child is getting.
That late night or even nighttime social media sessions can't be good, and then the blue light causing sleep problems?
Well, at least you can rest assured about this because according to the University of Oxford in this study screen time has very little impact on the amount of sleep children get.
There are concerns about sleep time in children and teens as 50% to maybe even 90% of children may not get the sleep they need, according to some.
They conducted a survey and correlated the results with the sleep children got, and found that every 1 hour of screen time translated into just 3 to 8 minutes less sleep per night.
That's not so much, although a link was found. Not enough to support the theory of blue light as culprit No. 1 in the loss of sleep.
However, sleep deprivation in school-aged children has become an issue, so it is still good to look at their lifestyle and see where changes in the family schedule and dynamics can be made to improve this.
Excess screen time also has affect the development of your child's eyes like I do herer have investigated.
Also a good article to read, with some practical tips to relieve the eyes of children and build in peace.
Can screen time affect behavior?
Not much research has been done yet, but a new Canadian study of more than 2.400 families suggests that when preschoolers spend two hours a day or more on screen time, it is linked to clinically significant behavioral problems.
Compared to children who got less than 30 minutes of screen time per day, children who were exposed to more than two hours of screen time per day had
five times more likely to exhibit clinically significant "externalizing" behavioral problems such as reduced attention
and more than seven times more likely to meet the criteria for ADHD.
They found that screen time had a significant impact on five-year-olds.
The study asked parents to specify their screen time:
On average, three-year-olds spent 1,5 hours a day on a screen
for 42 percent of three-year-olds, their viewing time exceeded the Canadian recommended screen time guideline of less than one hour per day.
At the age of five, children spent an average of 1,4 hours a day on a screen
for 13 percent of five-year-olds, their viewing time exceeded the Canadian recommendation of less than two hours a day.
The study also assessed children's behavior and attention at age five by having parents complete the Child Behavior Checklist (CBCL), a screening measure for a variety of problems such as anxiety and depression, emotional reactivity, decreased attention, aggressiveness, and sleep disturbances.
The two big points from this research are that:
children exposed to more screen time at age three or five showed significantly greater behavioral and attention problems at age five
that this association was greater than any other risk factor assessed, including sleep, parenting stress, and socio-economic factors
Does screen time affect kids' brains?
A whole generation of children is growing up with smartphones, tablets and other electronic devices connected to the internet.
It also gives scientists a chance to answer the question: What effect does screen time have on the developing brain of children?
Researchers at the National Institutes of Health recently provided an insight into the answer, based on preliminary data from the study's study Adolescent Brain Cognitive Development (ABCD).
This study followed more than 11.000 9- and 10-year-olds at 21 locations in the United States.
The two big learnings from the preliminary results are:
MRI scans found significant brain differences in some children who reported using smartphones, tablets and video games for more than seven hours a day
Children who used screen time for more than two hours a day did score lower on thinking and language tests
The brain scans showed that children with extremely much screen time showed premature thinning of the cortex.
This outer layer of the brain processes different types of information from the senses.
Normally this is a phenomenon associated with aging, so what we would expect later happens a little earlier now.
Does screen time affect our memory?
Is it screen time we can blame for these brain development and learning differences?
The only conclusion that can be drawn so far is that screen time and learning are related, but it is difficult to say whether one caused the other.
For example, excessive screen time can reduce children's academic performance. But it could also be that children who have difficulty with certain mental tasks, for one reason or another, become more attracted to screens.
The same is true of the differences in some children's brain scans. Is screen time causing that changes or are kids with thinner cortex more attracted to screens?
Does Screen Time Affect Our Happiness?
Another effect of screen time on the brain is more direct.
In one study, Dr. Kara Bagot of the University of California San Diego and her colleagues scanned the brains of teenagers while viewing their Instagram feed.
They found that when teens viewed their Instagram feed, their brain's reward system was activated.
Bagot and others believe that electronic devices can stimulate the release of dopamine, a brain chemical involved in cravings and reward.
What can you do to counteract the negative effects on development?
In addition, the Canadian study also looked at factors that could protect against the negative effects of screen time.
Here, too, a good night's sleep and adequate sleep had a small impact, but participation in organized sports had a very significant protective effect.
Interestingly, physical activity in itself was not protective, but the activity had to have structure.
The more time children spent on organized sports, the less likely they were to exhibit behavioral problems.
Many of the skills you learn through organized activities and sports are very important to young children in their early development.
It forms the basis for development in children.
Instead of looking at blindly limiting screen time, the advice is to increase the time spent on other structured activities such as sports instead.
Recognize and resolve real screen addiction
There's no denying that video games are incredibly popular. The game industry continues to grow considerably every year.
In fact, gaming is now considered a sport. The E-Athletes, also known as electronic athletes, are professional gamers who participate in tournaments, where substantial cash prizes can be won.
However, the enormous success of the computer game industry comes with a downside. In addition to the popularity of video games continuing to grow, there are also more and more people who are struggling with gaming addiction.
That was actually the first form of screen addiction to come into play, before social media and video platforms were pushed so much.
What makes gaming so popular?
About 70% of young people sometimes play a video game. There are therefore almost 2 billion gamers worldwide.
Why do we love to play video games? And what makes gaming so popular among young people?
Entertainment: The joy that young people get from gaming is one of the main reasons for explaining the appeal of video games. Some young people enjoy playing video games as it allows them to escape from everyday life. Others get their gaming pleasure from the graphics of a game, the connection with other players or the identification with the game character.
Competence: Games are full of challenges; obstacles that you have to overcome to advance a level. When the obstacles are overcome, or the riddles are solved, this often gives the player a good - and competent - feeling. Young people like to be challenged. The best video games become more and more difficult as you get to a higher level. The more knowledge and skill you build, the more successful you become in the game.
Connection: Connection is a human need. It is especially important for young people to know that they 'matter'. The need for this connection with others can be found in playing (online) games. Research has shown that young people use video games to form friendships. The characters in a game themselves can also give the player the idea of ​​connection. When they play with friends from the neighborhood or from school, that friendship bond is often strengthened by gaming. Some of the online gamers therefore use a speech connection while playing. This puts them in direct contact with their fellow players, which only strengthens the connection.
Autonomy: Autonomy is the right to make your own decisions. The development of this is an important point, especially for teenagers. Playing video games contributes to the feeling of autonomy for young people. The different types of games ensure that there is always a style that suits the child's preference. The feeling of autonomy is also reinforced by the possibility to make choices within a game and to choose one's own direction.

Multiplayer Online Role Playing Games (MMORPG)
One of the most popular genres has been the Multiplayer Online Role Playing Game. These online games ensure that players can communicate with each other via the internet.
The game usually takes place in a fantasy world, where the players can create their own avatar. This genre is popular for avid gamers, because the game has no end.
Your character can develop and as a result get further - or 'higher up the ladder'. If you want to achieve a better status, it is important that you keep playing as much as possible.
The social interaction with fellow players also ensures that gamers can play this game for hours on end.
The characteristics of this specific game genre make it an attractive game for (addiction-prone) young people.
MMORPG players spend, on average, considerably more time on gaming than young people who do this offline. We will come back to this later.

The development of these games has a lot of common ground with social media addiction, because here for the first time social aspects, but also rewards for spending more time, came into play.
When is there a screen addiction?
At the end of 2017, the WHO (World Health Organization) made plans to officially recognize game addiction as a disease within screen addiction.
To date, this has not happened, partly because it appears to be difficult to diagnose exactly when someone has a gaming addiction.
The term 'compulsive gaming or compulsive status checking' is often used in this case to indicate that someone is so much on their screen that other aspects of their life are neglected.
And the same goes for screen addiction with social media products or endless video platforms that are built to keep your watch time as high as possible.
Addiction
Addiction is generally characterized by a certain dependence. The happiness hormone, also known as dopamine, plays an important role in this.
There are different types of addictions; for example, you can be addicted to a certain substance, but also to a certain action or habit.
When dependence on a substance or habit ensures that you can no longer function normally in both your social life and (for example) at school, we speak of an addiction.
Screen addiction
Young people who spend many hours a day on a screen are not necessarily addicted. It is therefore difficult to define a screen addiction.
When does recreational and social use of apps and games change from a 'hobby that takes a lot of time' to an 'addiction'?
In the first World Health Organization (WHO) plans, gaming addiction was identified when:
The player plays video games continuously
The control the player has over gaming decreases
Gaming is prioritized over other interests
You continue to play even when it has obvious negative consequences
Game addiction causes serious limitations in personal and professional areas
The symptoms last for at least 12 months
Children can sit on their screens for hours without any problems. There is no addiction yet.
If it is not possible to stop gaming or chat or "consume" and it affects daily life, then there is more to it.
This creates a certain 'dependence' on the screen; something that we see in general addictions.
We therefore speak of a screen addiction when use leads to problems.
In young people, this can become apparent when school results deteriorate and social life is affected. When a child reacts strongly at times when they cannot use screens or the internet, it is time to take action (as a parent).

What are the causes of screen addiction?
There are 5 causes for screen addiction:
Escapism: The screen may be a 'flight' to a virtual world, it can also be a reason to avoid problems. For example, compulsive video game play can become a way to avoid negative feelings. The world of the game or the online social circle can become the refuge for young people trying to avoid reality.
Hormones: Playing video games affects the production of dopamine, endorphins and adrenaline. This also applies to the use of social media and receiving comments or likes. These hormones ensure that a child has a 'good feeling'. They can therefore have an addictive effect. With excessive screen use, someone can quickly become dependent on these hormones. By retaining the 'good feeling', he / she has to keep gaming longer and longer, for example. This dependence is something we see in addictions in general.
Reward system: The characteristics of the video games and social platforms can also influence the development of an addiction. For example, many games work through a reward system, which encourages the gamer to keep playing.
Talent: It does not mean that young people who regularly flee into the virtual world also become addicted immediately. Whether a screen is addictive or not often depends on the child himself. There are young people who are more prone to addictions than others. Even a home situation can play a part in causing screen addiction.
Risk group: the children with a predisposition
Character and disposition certainly influence the development of a (game) addiction. The 'fleeing' in a virtual world often has an underlying cause.
Who belong to this risk group? And what are the characteristics of young people with a so-called 'predisposition to addiction'?
Screen addiction is more common in men than in women. One in ten adolescent boys is therefore addicted to gaming. Boys are generally more sensitive to rewards and / or achievement. These are features that we find in many video games and platforms.
During puberty, young people are extra vulnerable. When they have trouble making social contacts, online can offer them an 'escape'. However, gaming or online media often causes them to become more isolated; so it is a vicious circle.
Children with a concentration disorder are more at risk of developing screen addiction. Games and platforms are designed in such a way that they can hold the user's attention well. This risk group includes children with ADHD.
Young people with autism are (in general) more attracted to technology and are therefore more susceptible to screen addiction.
What are the consequences of screen addiction?
Screen addiction can express itself in different ways. Long-term gaming or using apps can have both psychological and physical consequences.
Psychological consequences
The aforementioned hormones can have an addictive effect. Young people have to interact more and more to experience the same good feeling.
When they stop the activity, the concentration of hormones decreases and the child can start to feel very bad. These are often the first signs of screen addiction.
Other (possible) psychological consequences of a screen addiction are:
Loss of interest in school and getting good results
Fearful feelings when you are not on the internet
Aggression when denied / denied access to play
Feeling good while playing or interacting yourself
No more fun in other activities
Lack of perception of time: Forgetting how many hours have passed since the game started or scrolling through the feed
Guilt when you fail to achieve a certain goal
Lying about the number of hours spent
Physical consequences
Screen addiction can also affect your physical health. For example, it causes:
Sleep problems
Headache
Bad eating habits; sometimes even forget to eat
Backache
Weight gain from lack of exercise
Impaired hygiene
What can you do to treat screen addiction?
The consequences of screen addiction make it clear that this 'disorder' should not be underestimated.
Young people who are willing to drop social contacts, or school work, for gaming or for their online activities can certainly benefit from professional help.
Due to a lack of research into an effective treatment for game addiction, there is no one-size-fits-all solution to this problem.
It is important to identify the underlying causes of the addiction, as predisposition and character play an important role.
Cognitive behavioral therapy appears to be the most widely used therapy to date in the treatment of screen addiction.
It also examines the patterns that perpetuate the behavior, providing more insight into the overall problem.
Young people are given tools to deal with certain feelings in a different way than to 'flee' in the virtual world.
Conclusion
Clearly, screen time affects a child's development. Whether just because of the content they watch or also because they are more involved with it than playing outside and making friends.
Just looking at the screen time limitation isn't the answer.
We need to look at other factors that play a role in our children's development that may or may not correlate with the increased use of screens.
At the very least, we will have to monitor what our kids are doing with their screens so we can teach them how that fits into a normal and healthy life for the future.
From using screens for work to use for leisure.
When we look at our own life and see that many of us are choosing more and more to go to the gym, or spend more time with our families with real quality time, instead of sitting on the couch watching Netflix, that is something to teach our children too.
We are also constantly trying to figure it out ourselves as technology continues to evolve and we need to prepare them for a healthy life worth living.
Sometimes a little distraction is enough, for example I used to enjoy it very much to read the Donald Duck Junior, I've also written about it now, and then it is at least something to look forward to what is not a screen, and may serve as a reward.
Whichever approach you take, restrict from all screens, only take the phone and have it recouped, only use the computer on weekends, etc. The important thing is to focus on one behavior at a time.
You also want to give your children the opportunity to improve and achieve goals every day and you want to remain consistent in this.
Find those things you can control within your home, whether that's a daily changing internet password or the game controllers don't get out of the trunk of your car until they finish their homework.
What will help you change your children's behavior?
Clarity, consistency and a lot of patience.
What's most important in introducing technology to kids and giving them the responsibility of a mobile device is to keep those lines of communication open, have inherent trust, and make sure kids understand the power of social networking (both for good as bad).
Make the most of screen time
Coding for children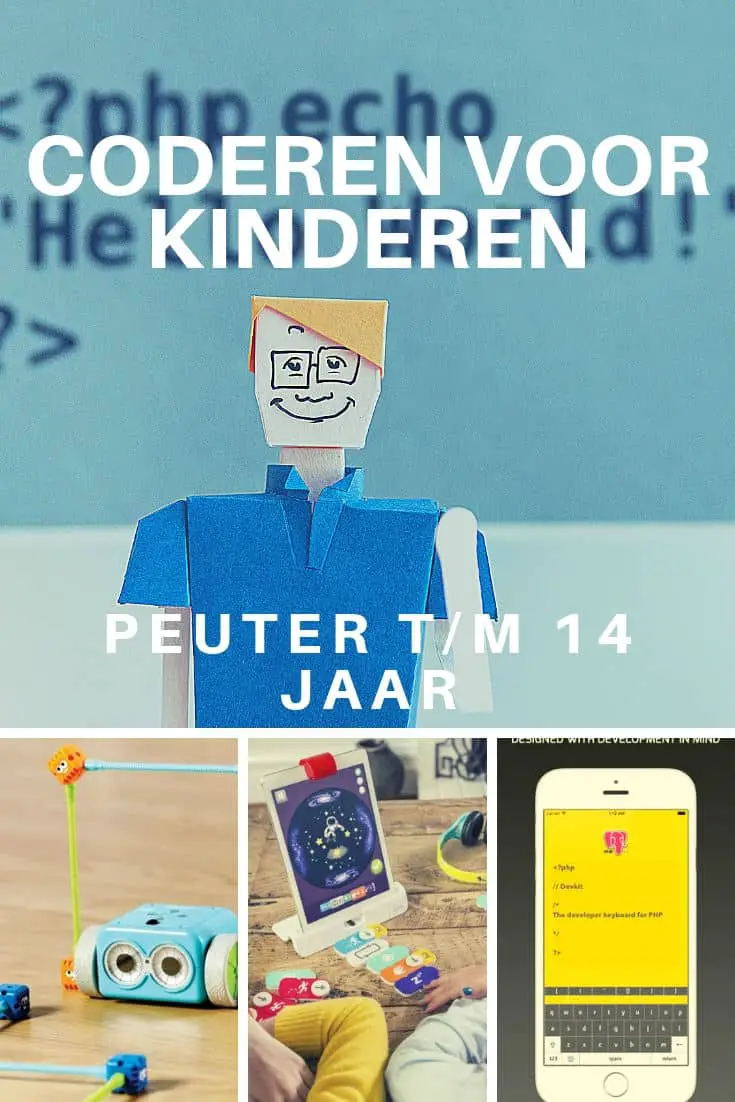 Squla educational programs

Set at source
If you really want to see how much your kids are on their devices then this Mesh wifi router a very useful tool and my favorite way of limiting.
You can set time limits per day or type of day (e.g. weekend) and see how much is surfed on the internet per device and is packed with parental control settings: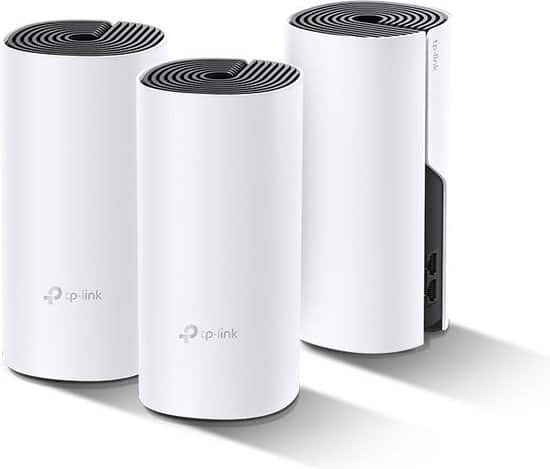 Reading material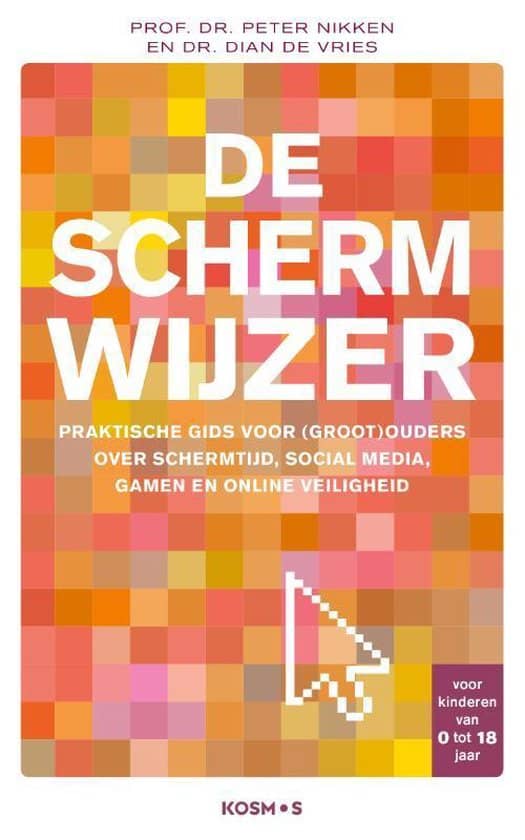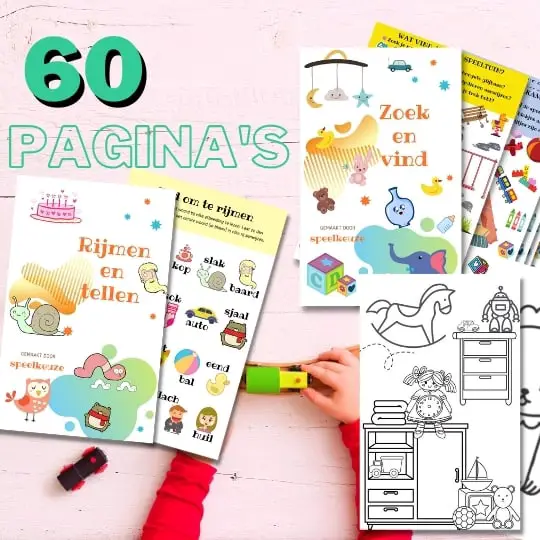 Always something to do for the holidays or rainy day?
Play Choice now has the ultimate activity book collection, with over 60 pages of fun coloring pages and educational puzzles.
Joost Nusselder, the founder of Speelkeuze.nl is a content marketer, father and loves trying out new toys. As a child, he came into contact with everything around games when his mother started the Tin Soldier in Ede. Since 2016, he and his team have been creating helpful blog articles to help loyal readers with fun play ideas.