I enjoy writing these articles for my readers, you guys. I don't accept payment for writing reviews, my opinion on products is my own, but if you find my recommendations helpful and you end up buying something through one of the links I may be able to receive a commission on that.
More information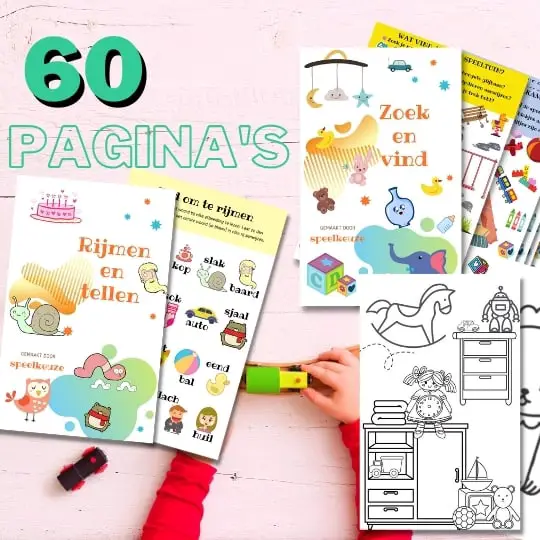 Always something to do for the holidays or rainy day?
Play Choice now has the ultimate activity book collection, with over 60 pages of fun coloring pages and educational puzzles.
In everyday life, everyone is almost constantly online via laptops, tablets and smartphones.
It is good if a child comes into contact with the digital world at an early age, to get to know it and get used to it.
A tablets is the most convenient way for children. Of course your child can use your own tablet, but you can also buy a special children's tablet.
In this article I want to look specifically at the specifications you need for streaming from Youtube and Netflix, and which brands are suitable for this.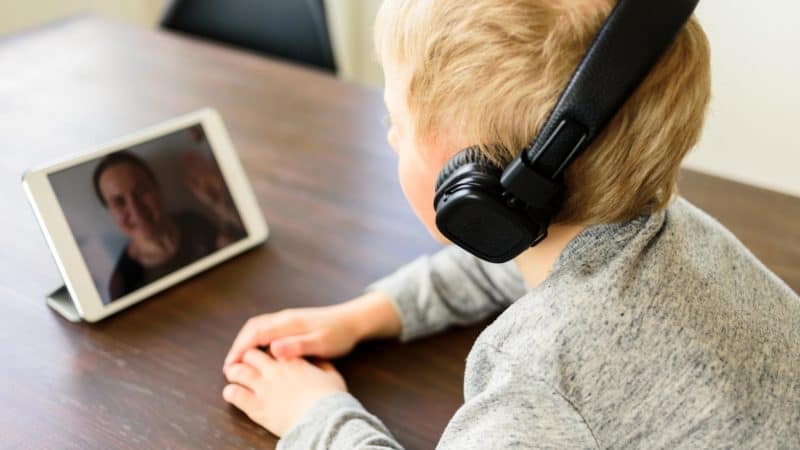 They are specially designed for children and only have specially approved software.
As a parent, you can then have better control over what your child does with it, because the software limits the possibilities.
The right tablet has the right settings. That's why I chose myself this Kurio Tab Ultra Studio 100.
Check out why I like this the best in our Youtube video:
Offensive websites cannot be opened and not just any apps can be put on them.
And in addition to Youtube and other film programs such as Netflix, he also has Telekids for even more video material.
It is not the most expensive, but also not the cheapest. If you were to look at different price ranges, these would be the best two in the test:
Best tablets with kid-friendly YouTube settings
The same goes for Youtube. It is the kind of app where you do not want your child to see everything.
Children's tablets work on Android and the Playstore is different than on regular devices. You can therefore be sure that your child is always in a child-friendly digital environment.
If you want to block certain things for your child yourself, you can easily set this up on a children's tablet.
In this post, I'll discuss the ways to set up Youtube and briefly review these kid-friendly models.
There is of course a lot of choice, and you can also use many of the tablets for it. What you should pay attention to is:
iis it a full-fledged tablet? These can often be on youtube
does it have child-friendly settings? You may want this for the limit screen time, or limit which videos your kids can watch
does he have wifi?
Especially the latter is one more to watch out for. Not all tablets can do this, even nowadays.
But in the car you want to set up a WiFi hotspot so that they can watch, and if you are at someone else's home, you also want to let them watch the WiFi network.
I bought the Kurio Tab Ultra for my son myself. It is slightly more expensive but a very good choice and it can be used for a long time.
Especially the battery life appealed to me. You can buy it here.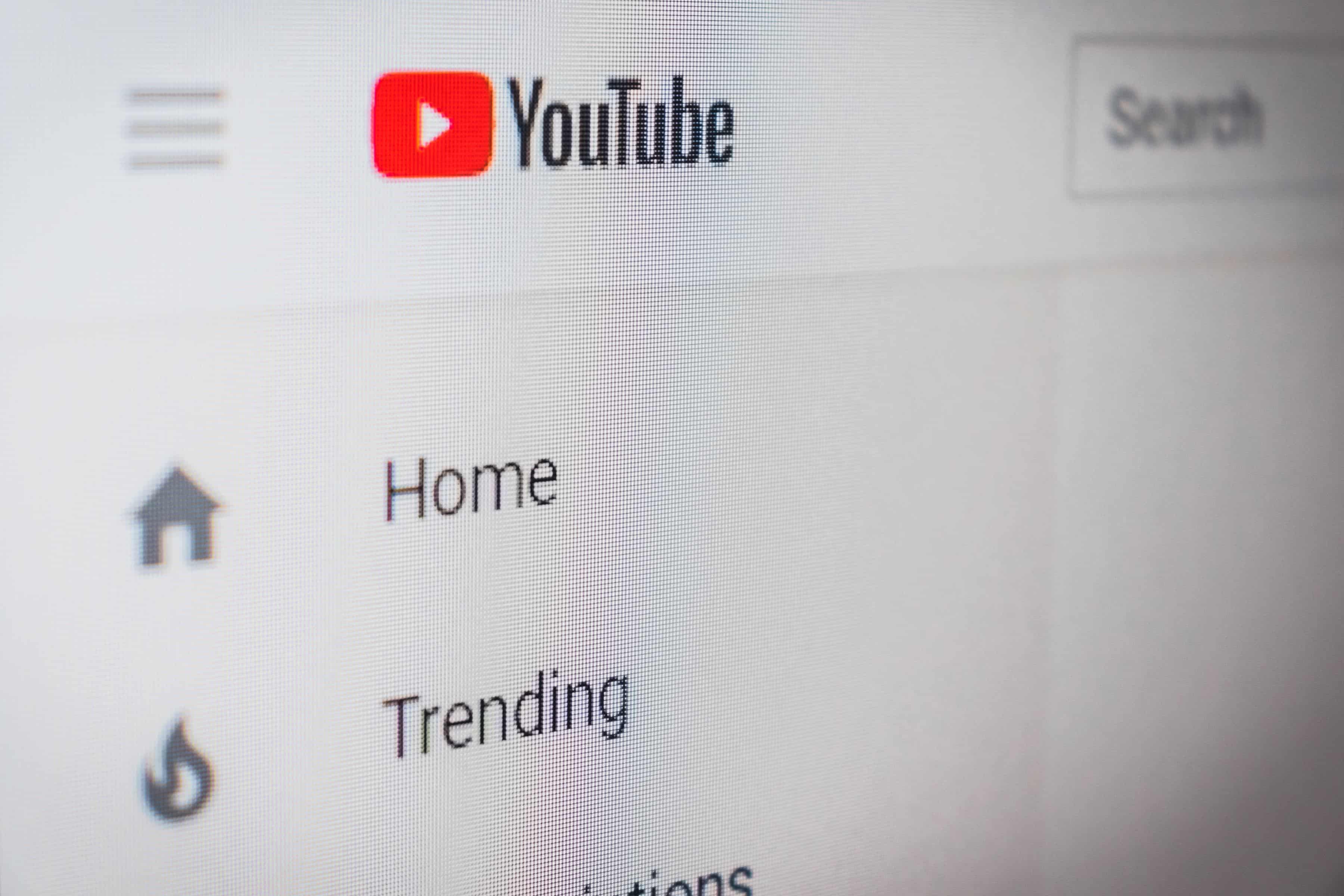 Best children's tablets with Youtube extensively reviewed
We have explained that it is necessary for the children's tablet to be able to use WiFi, and that you would like a full-fledged tablet with child-friendly settings.
But what are good tablets with Youtube? Which would we recommend?
Best Kids Tablet for Streaming: Kurio Tab Ultra Studio 100
For a long time we thought the Kurio Telekids Tab 2 was the best available children's tablet.
Children who want to do a little more with it, often slightly older children. Convenient integration with the Telekids offering and great safe-internet mode
A new and improved version is now available: the Kurio Tab Ultra. But can you also do this on Youtube?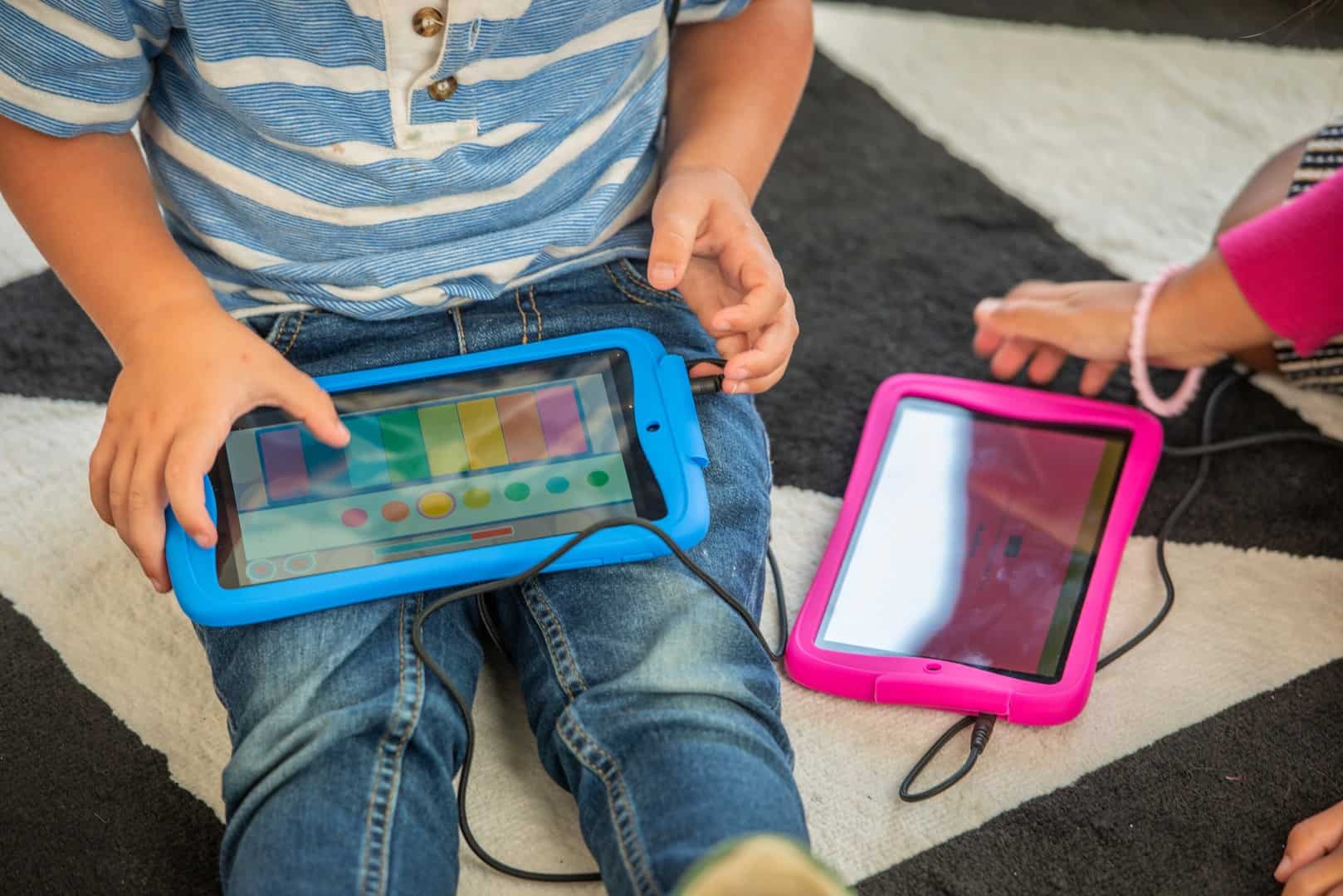 The Telekids app is already installed on the tablet, so your child can immediately watch videos from Telekids, but can you also put Youtube on it?
Yes, you can install Youtube on the Kurio Tab Ultra.
The tablet is very safe for children, you can set up to 8 different user profiles, all with different restrictions.
So has Kuro a database with millions of websites, which are checked and updated daily, to determine which website can be visited with which user profile.
You can install the Youtube app if you are in the password-protected parent account.
The Kurio Tab Ultra Telekids is therefore definitely recommended, because it has different user profiles with good child-friendly settings.
He can also use WiFi and install Youtube, but only if you are on the parent profile.
So if you don't want your child to watch YouTube, your child cannot install it themselves.
You can give your child the tablet with confidence, because you can easily ensure that everything is set up correctly and your child does not visit bad websites or watch the wrong videos.
Check the most current prices and availability here
Best Cheap Tablet for Streaming: Fire HD XNUMX
The Fire HD XNUMX is a more budget-friendly children's tablet, the costs are somewhat lower than the Kurio Tab Ultra.
Smaller children who mainly use the children's apps. It is a lot cheaper and easy to use for younger children
The tablet comes with up to 50 pre-installed apps, games and educational apps, so there are certainly apps that will benefit your child.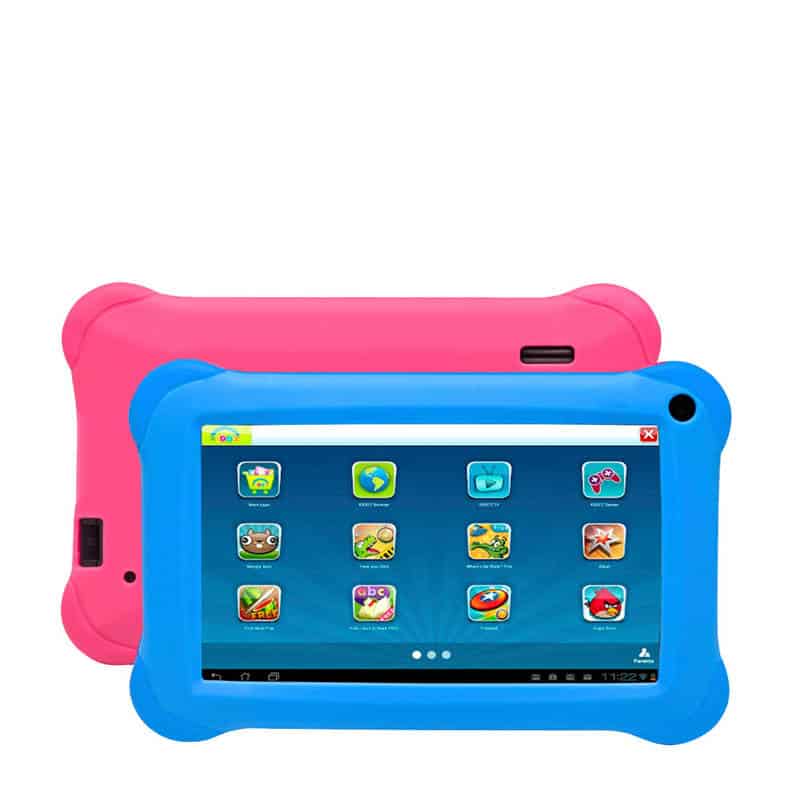 The design of the tablet is also quite sturdy, so easy to hold for your child, and the tablet can take a beating.
Moreover, you can set exactly what should be available for your child, so you can check it well.
The tablet can use WiFi and is connected to the Google Play Store.
So you can also install additional apps yourself, including Youtube.
It is also handy that the battery is powerful, you can really play on it for a few hours before it needs to be recharged.
Cheaper but the safe Kurio settings: Kurio Lite
Another handy device is the Kurio Lite.
It is a fully functional tablet, albeit with a smaller screen, and you can optionally attach a keyboard to it, separate from the screen, so that your child can play with a tablet, and not have to put an entire laptop on your lap.
Kurio has very good security levels, in addition, you can also create a profile for yourself where you can access everything, including Youtube, so the device is suitable for the whole family.
You can install everything on the lite, and make sure that not everything is accessible under your child's profile, to really keep a good control over what your child sees and does.
It is ideal to take this tablet laptop with you on vacation, for example, if you do not want to take too much luggage with you, because it is a device that is suitable for the whole family, so you do not have to bring your own tablet or laptop .
Although it can of course also cause a fight if everyone wants to use it at the same time.
Best Pre-Installed Games at a Low Price: Waiky Powertab
The Waiky is a tablet specially designed for children, but not actually for adults.
Also good for kids who might be a bit clumsy as the design is particularly robust and fitted with a good bumper.
Your child will therefore not be damaged so quickly, and you can also use the tablet yourself.
However, the tablet does not come with pre-installed apps that are fun and educational for your child, you will have to install them yourself.
And more importantly, the tablet does not come with Parental Control.
You will therefore have to set up the tablet yourself, with a Parental Control app that you often have to pay for, which your child can visit.
The fact that there are no limits to what the tablet can visit means of course that you can just on Youtube, but it also means that you have to put in a lot more effort to control which videos your child watches and which website is visited.
This is an important consideration to make before purchasing this tablet.
It is an option if you want to use a good tablet yourself and do not want to buy a separate one for your child.
I would recommend waiting with this until they are a bit older themselves, for example a teenager.
Here's the Waiky Power Tab at Bol.com
Overmax Edutab
The Overmax Edutab is another real children's tablet.
The tablet has a good parental control function, you can control exactly which website your child is allowed to visit.
The name of the tablet, Edutab, says it all: the tablet is set up in such a way, and comes with pre-installed apps to encourage your child not to just play, but to do it in an educational way.
Another nice detail is that there is a camera on the tablet, so you can still make video calls with your child during a business trip.
In addition, handy accessories are included. For example, a keyboard, so your child can also learn to type.
And a special bracket that secures the tablet to the back of the car seat can be mounted so that your child can play fun educational games on the way to the holiday destination!
Or watch nice videos on Youtube of course, because you can also install that on this children's tablet.
The Overmax Edutab is at the moment only available here.
Set up Youtube
Youtube is a very nice app, because just about all the videos in the world can be found on Youtube.
There are also a lot of fun films for children, such as short films from popular children's series, and many children's songs.
Even the older ones from, for example, Children for Children that you probably still know.
On a children's tablet, Youtube is limited. You can put YouTube on it, but access to videos is limited.
Google is working on an app especially for children, Youtube Kids, which is a good outcome.
However, this app is still not available in the Netherlands, and it is not yet known when Youtube Kids will be available in the Netherlands.
Children's tablets already have a solution for this: you can just watch YouTube, but the settings limit the available videos (the videos are filtered for children and only available if they are child-friendly enough) and you can also set how long your child will visit YouTube can sit and watch.
Setting up YouTube on your child's tablet can therefore be done on two levels:
set which videos they can see
set how long they can watch the videos
On a regular tablet it is all much more difficult or almost impossible to set this up.
Earlier models of children's tablets could not yet filter YouTube videos, and therefore did not even have the option to install YouTube at all.
With some tablets it initially seems as if Youtube does not work, but you can only install the app from the older account.
So you can put the app on the tablet, but only from the parent account.
This because not all parents want the full Youtube to be on the tablet, and a child cannot just download the app.
The limitations of Youtube are very important for children, because more and more videos contain violence.
Just try to find a modern popular video clip that does not show nudity or violence. That is a very difficult task.
When you are watching a movie, you will always be directed to other movies that would be of interest to you, and often this can lead to completely different content.
Moreover, the YouTube home screen always contains popular videos, so your child will already be presented with videos that may contain violence, for example.
That is why it is important that you really have a limited version of Youtube available for your child.
YouTube Kids, YouTube, and your child's Google account
When you use Family Link to create a Google account for your child under the age of XNUMX, your child can sign in to the YouTube Kids app.
They can also log in anywhere on an Android device that contains YouTube.
However, they will not be able to use other YouTube apps or features until they turn 13 and choose to manage their own Google Account.
So keep in mind that with a Google Account for your child created with Family Link, your child can start using other YouTube apps and features at the age of XNUMX.
That is not the case with a specific children's tablet that you manage YouTube on that way.
How YouTube Kids works
If you let your child download the YouTube Kids app on an Android device, set up the app for your child before they can use it.
You choose whether your child can use the search function in the app.
There are some other YouTube Kids settings, such as sound and casting, that can only be changed through your child's app.
How do you change the YouTube Kids settings?
Via these steps you can change the Youtube Kids settings:
Open the Family Link app on your device
Select the child for which you want to make the adjustments
Click on the 'Settings' tab -> Manage settings -> then More -> then YouTube Kids
You won't see "YouTube Kids" if you don't have the app installed on their Android device
Choose your child's settings.
Content level: choose the content level that is suitable for your child (currently only in the US but also from the Netherlands)
Search: turn search on or off
Unblock videos: Unblock videos and channels that are blocked in your child's YouTube Kids app
You can also use the Family Link app to view your child's settings, including their YouTube search history and YouTubeviewing history.
How YouTube works when your child turns 13
If you use Family Link to manage a Google account for your child, your child can start using the YouTube app and other features when they turn 13 years old.
These tablets that we discuss here all have the ability to play YouTube, and to shield for child-friendly use.
Netflix on kids' tablets
In addition to the fact that numerous videos can be watched via YouTube, it is also possible to install the Netflix app on many children's tablets.
This streaming service offers subscriptions with which a huge database of films and series can be watched.
In addition to well-known animations for children, such as Frozen and Peppa Pig, there are also many series that have been made especially for Netflix.
The service thus offers the viewer hours of viewing pleasure.
Great, therefore, during a long car ride or if you want to keep the children sweet, for example when you are cooking.
But, how do you ensure that they can watch videos safely?
How can you safely use Netflix on a child's tablet?
This streaming service also makes it possible to filter specifically on the age of the viewer.
For example, Netflix has a child lock; a code that can be set by the parents to make safe viewing possible.
Parents can set the protection level by indicating in which age category the child falls.
There are four different age categories to choose from.
Does your eight-year-old daughter or son click on a film that is suitable for children from 12 years old?
Then the PIN must be entered before they can access it. As a parent, you are always in control.
More and more safe options are also being introduced by Netflix. This makes it possible to block specific films or series.
This allows you to respond to the individual child and his / her fears.
It is also possible that you do not find the films that fall within a certain age category entirely suitable for your son or daughter.
You can then easily block these videos by also securing them with a pin code.
In order to use the tablet safely, it is not only useful that certain videos can be automatically blocked, the company has also thought about the time spent.
For example, you can turn off the autoplay function, so that the next episode of a series is not automatically played.
Especially with young children it is important to prevent this 'binge-watching' and to limit their tablet use.
Netflix in the offline mode of the kids tablet
Did you know that you can also watch films and series from Netflix offline? Super easy when you have a long journey ahead without internet.
This way the children in the back seat can watch a movie without a WiFi connection.
To be able to watch videos offline, you must first download them online via your Netflix profile. You can even save up to 100 titles to watch offline.
An extra memory card can offer a solution when there is no more space on the device itself to store all the viewing material.
This option gives children hours of viewing pleasure without the need for an internet connection.
As a parent, you can easily choose the films you want to download, which also gives you immediate control over the viewing behavior of your child.
Which kids tablets can you equip with Netflix?
Today there are many children's tablets that allow downloading the Netflix app. An important point of attention when purchasing a tablet to watch movies and videos is memory.
Many tablets offer the option to expand the memory with an SD card. Movies from Netflix that you download for offline use can also be easily stored on this memory card.
In addition, the screen quality and battery life are also important points of attention when you are looking for a tablet that can watch Netflix movies.
Are you looking for a children's tablet that makes this streaming service possible? We have listed 3 of them for you.
Kurio Tab Ultra
The Kurio Tab XL is the latest version of the children's tablet from the Kurio brand.
It also offers the safe parent environment, such as the aforementioned Kurio Tab Ultra.
This device is also equipped with an internet filter that can be adjusted to the age of the user.
A super safe tablet, which is ideal for watching videos due to the screen size of 10.1 inches.
The Android 8.0 operating system makes it possible to download the Netflix app on this tablet.
The 16 GB memory is larger than many of Kurio's other models.
The big advantage of the Kurio Tab XL however, it lies in the fact that the memory can be expanded up to a whopping 256 GB.
A super suitable tablet for downloading numerous Netflix films and series, which can then be viewed offline.
The battery life of the Kurio Tab XL lasts a lot longer than that of the previous Kurio models.
With a fully charged battery, the Tab XL can be used for up to 10 hours.
Fortunately, the brand does offer the option to set a time limit, so that films on Netflix cannot be watched for 10 hours in a row.
The parents also have insight into the digital behavior of their children with this tablet.
Fire HD 10 XNUMX inch
The Fire HD XNUMX children's tablet also includes a large screen that is perfect for watching movies.
The 10.1 inch tablets are specially designed for children and come with two bumper cases.
The devices can therefore take a beating and are also easy to hold.
The Android 6.0 operating system makes it possible to download the Netflix app.
The memory can be expanded with a micro SD card, so that you can also download enough series on this tablet for offline use.
Although the tablet is heavier, this gadget also falls in a lower price range than many other kids' tablets.
An inexpensive option if you want a safe children's tablet that Netflix can be watched on.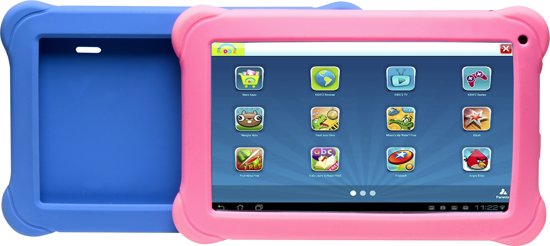 Waiky Power Tab
The Waiky has been discussed earlier in this article. The children's tablet is budget-friendly, which makes it worthwhile to mention it again.
Although you can have this gadget at home for only € 70, the device contains enough options to allow children to watch Netflix in a safe way.
The Android 5.0 operating system makes it possible to download the Netflix app from the Google Play Store on this tablet.
The small memory can be expanded with a micro SD card, so that enough movies can be downloaded for offline viewing pleasure.
For a smaller price, you do sacrifice battery life and screen resolution.
The screen of the Waiky Power Tab is also a lot smaller than that of the aforementioned tablets.
However, it is a device that is completely aimed at children.
As a parent, you can easily set what the child can watch and how long they can watch films or series on Netflix in succession.
A nice and safe gadget, for a friendly price.
A children's tablet not only excels in the fun design, it is also much safer than most regular tablets.
He is available here
Conclusion: children's tablets with YouTube and Netflix
Although not all of this gadget can connect to the internet, there are plenty of devices that can be downloaded from both YouTube and Netflix.
Many of these kid-friendly tablets put parents in complete control.
A filter ensures that the number of available videos on YouTube is severely limited. So your child can still see cheerful children's videos, as well as educational and useful images.
Videos full of violence and other inappropriate images or sounds are thus simply blocked.
Netflix also makes parental controls possible, by blocking various genres and series by means of a pin code.
The devices that excel in terms of child-friendliness and quality are the children's tablets of the Kurio brand.
By expanding the memory, children can enjoy themselves for hours with both online and offline movies and series.
However, the Kurio Genius app ensures that the parents are still in control.
The perfect device to introduce children to the digital world.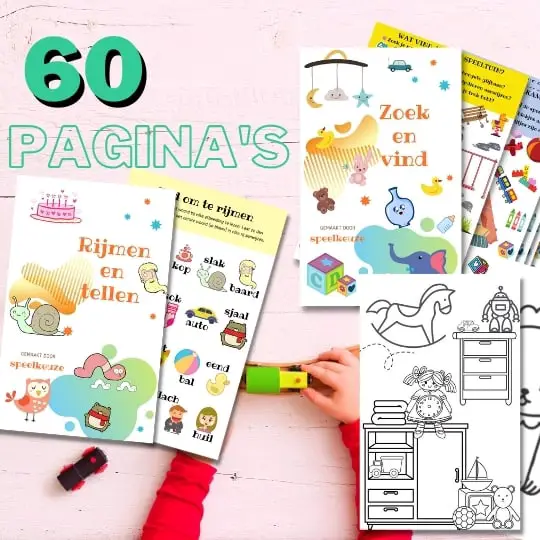 Always something to do for the holidays or rainy day?
Play Choice now has the ultimate activity book collection, with over 60 pages of fun coloring pages and educational puzzles.
Joost Nusselder, the founder of Speelkeuze.nl is a content marketer, father and loves trying out new toys. As a child he came into contact with everything related to games when his mother started the Tinnen Soldaat in Ede. Now he and his team create helpful blog articles to help loyal readers with fun play ideas.