LEGO Frozen | The 5 best Frozen adventures with these LEGO sets
I enjoy writing these articles for my readers, you guys. I don't accept payment for writing reviews, my opinion on products is my own, but if you find my recommendations helpful and you end up buying something through one of the links I may be able to receive a commission on that.
More information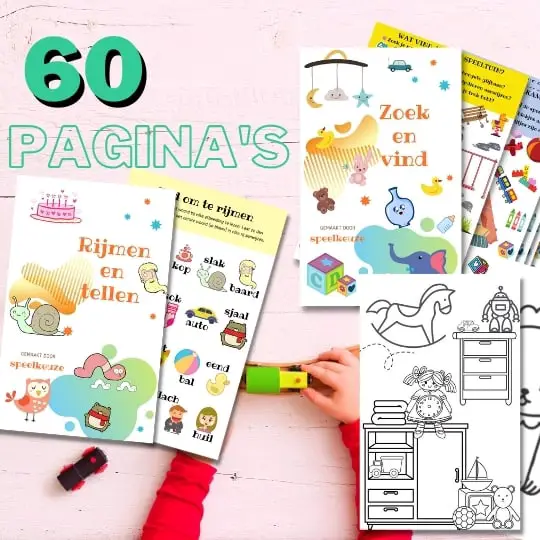 Always something to do for the holidays or rainy day?
Play Choice now has the ultimate activity book collection, with over 60 pages of fun coloring pages and educational puzzles.
Most people have known it for a long time, the successful Disney film Frozen and loved by many children.
The success is so great that this film is already a classic and at the same time still a trend for many.
After the film, a Frozen series was also released, Frozen musicals are shown all over the world and every year we see many children with Frozen clothing, gadgets and accessories.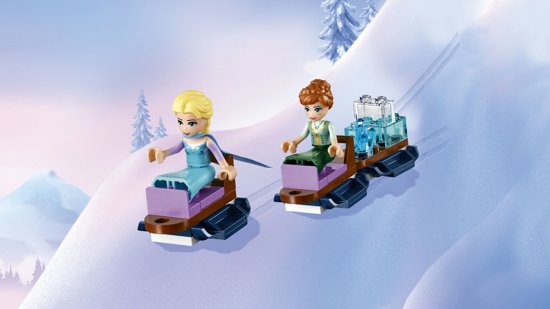 For the real Frozen fans there is also Frozen LEGO, which we of course think is a great combination.
All LEGO Frozen building sets are very complete and beautifully put together and your child will not need much more to get started.
The best thing is of course this ice palace of Elsa to have. That is a great set from which to perhaps think about additional additions from the magical Frozen world.
There are several sets that are all unique and will undoubtedly provide a lot of fun for your child.
Here we will give an overview of the packages that we like the most and explain why exactly.
We also give you tips on which combinations of LEGO packages make the adventures even more extensive.
However, the final choice is of course up to you and you know your child like no other and know what they will or will not like.
Or maybe you're planning on purchasing a gift for another child as a birthday present and just want to get some inspiration.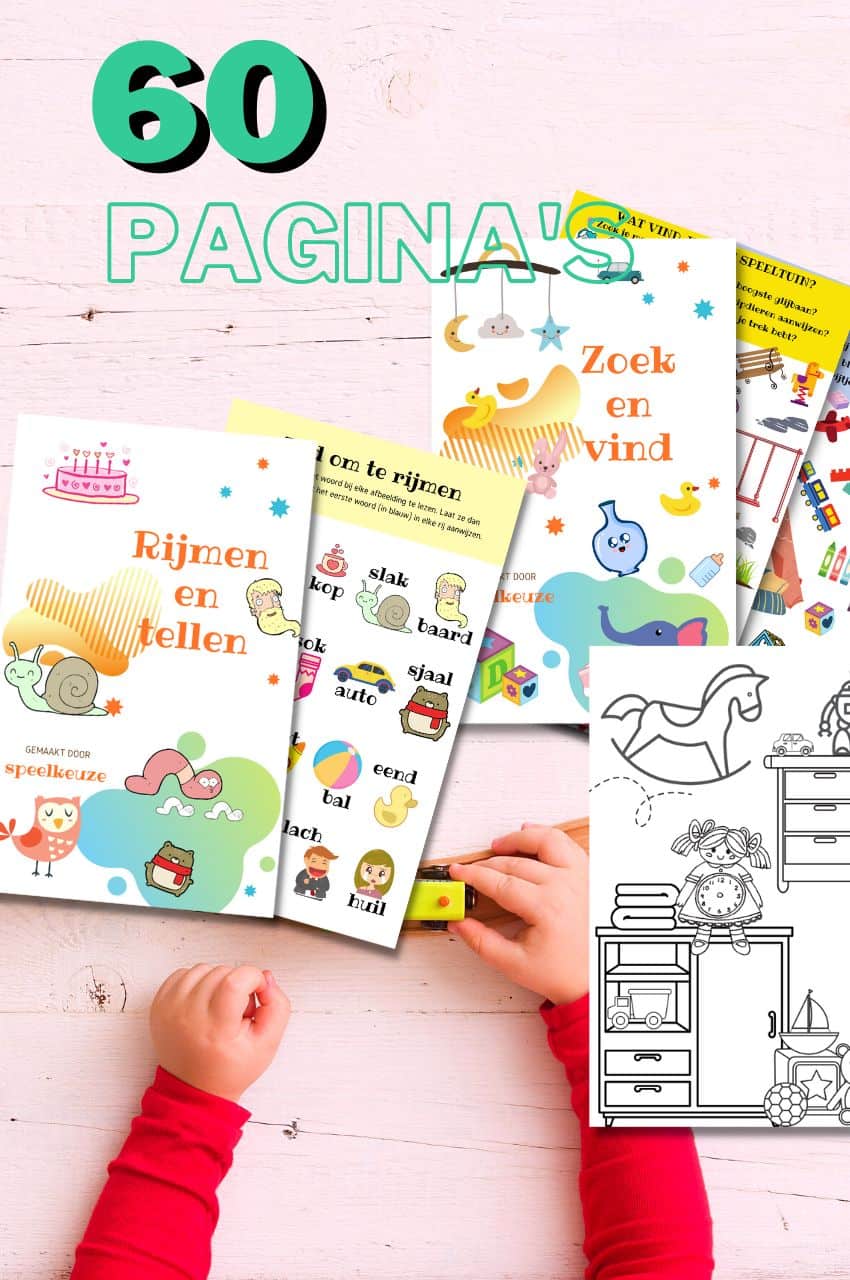 A play theme in your mailbox every month?
Fun play tips, activity books and more, with the first email being our free mini-guide "educational toys"
We will only use your email address for this newsletter and respect your privacy
Our LEGO Frozen favorites at a glance
Why are these packages so nice? And with what can you combine them well?
Overall cutest LEGO Disney Frozen set: Elsa's Magical Ice Palace 43172
Build Queen Elsa's magical ice palace with 701 pieces.
Includes 4 minifigures: Princess Anna, Olaf the snowman, Queen Elsa, Marshmallow and the snowgies.
The palace contains a revolving staircase, kitchen, bedroom and many different accessories and gadgets.
The first LEGO Frozen building set, the LEGO Disney Frozen Elsa's Magical Ice Palace, is an ideal set for hours of fun.
This set has the advantage that it is intended for almost all ages, it is for children between 6 and 12 years old.
It is very complete with a large amount of parts of 701 different building pieces.
Queen Elsa's Magic Ice Palace features a monumental entrance with sliding bridge function, kitchen, table and stools, music room, magical revolving stairs, an upstairs bedroom with a large balcony and a slide.
Truly endless adventures can be created around this magical ice palace.
Ride Disney's Anna's sleigh to the Ice Palace and help Elsa use her powers to open the doors - the sliding bridge is ready for her official arrival at the castle.
Enjoy tea and cakes in the main hall and let the magical staircase come out for her to see the bedroom on the first floor.
She can also go out through the slide and visit the snow fortress where Olaf, Marshmallow and the Snowgies are waiting!
Check prices and availability here
Also looking for Disney Lego for boys? Check out our top list of LEGO Disney Cars
Best LEGO Disney Frozen party: The Castle Party in Arendelle 41068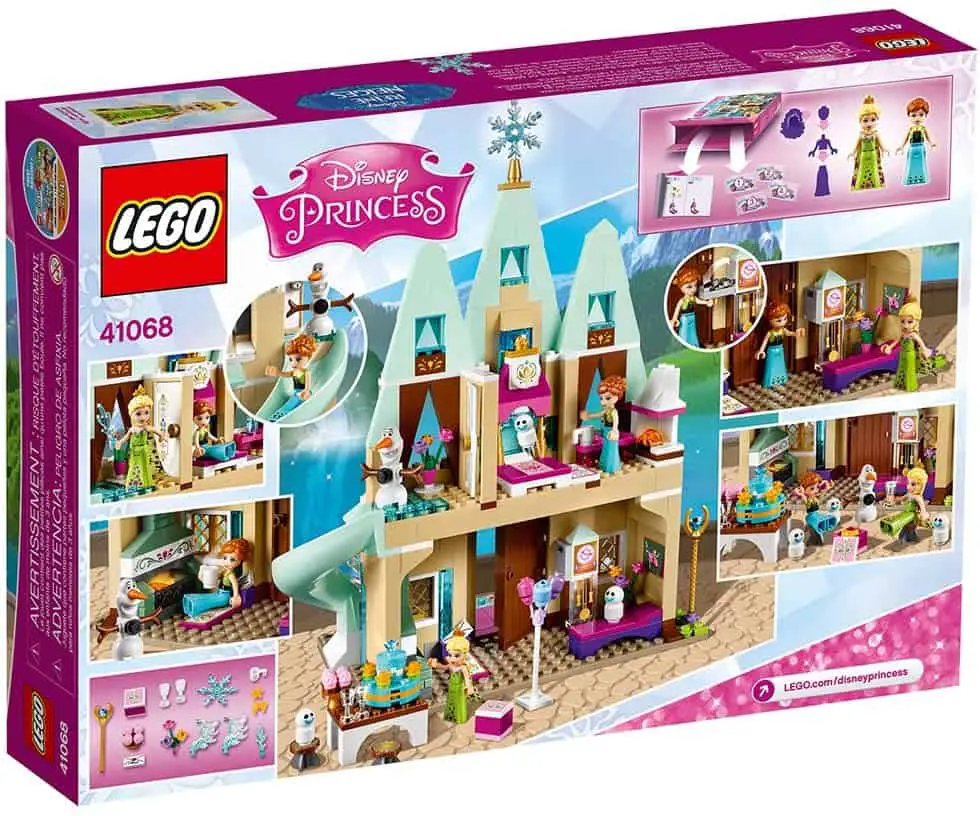 With 477 parts you build the castle of Arendelle and everything that goes with it, like a dressing table, gifts, stools and 3 minifigures: Princess Anna, Olaf the snowman and Queen Elsa.
The second LEGO Frozen building set, the LEGO Disney Princess Frozen The Castle Party in Arendelle, comes close to the Magic Ice Palace for us.
The Castle Festival in Arendelle is also very complete with 477 parts and is intended for children between 6 and 12 years old.
This Arendelle LEGO castle allows your little one to help Elsa and Olaf prepare entrance to the castle for Anna's party.
This LEGO set includes Elsa and Anna minifigures with their Frozen Fever costumes, Olaf the snowman and three little snowgies.
Arendelle Castle has a lounge with fireplace, sofa and clock, Anna's bedroom with dressing table and fireplace, and Elsa's ice room with a lock on the door and a slide that goes down from the roof.
The castle entrance is decorated for the party inspired by Frozen Fever, including a two-story birthday cake, table with two stools and two balloon supports.
Help Elsa prepare a birthday party that Anna won't be able to forget!
Check the latest prices here
Best Frozen Adventure: Sled Adventure with Anna & Kristoff 41066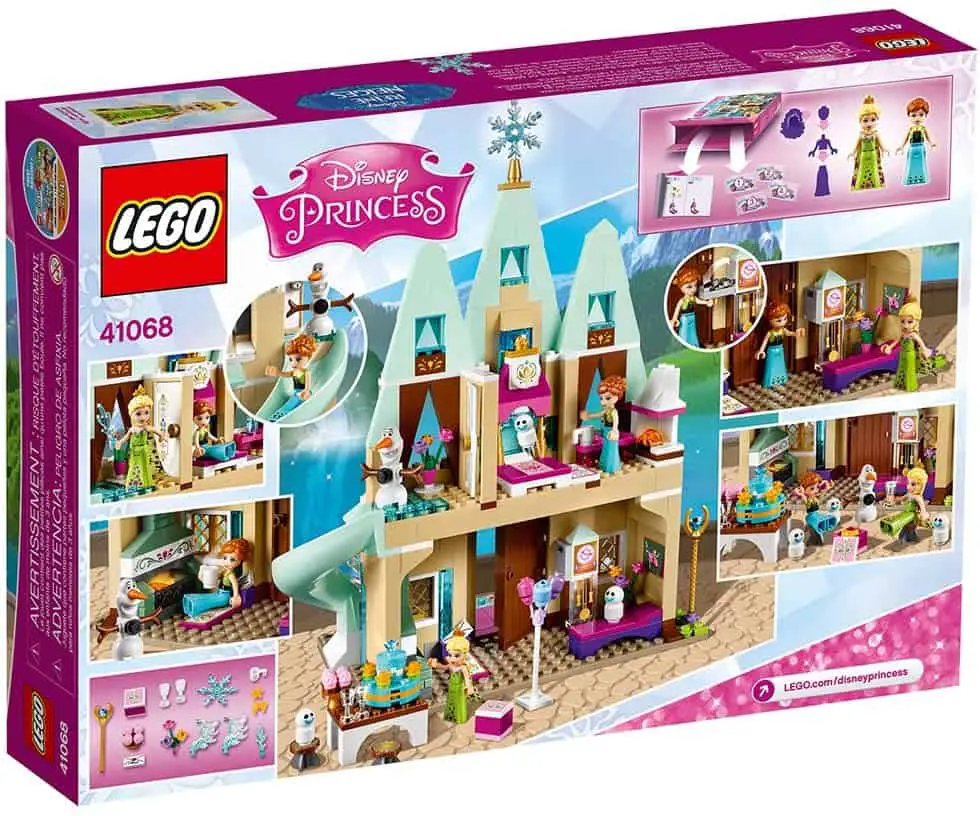 With 174 parts you build a sledding adventure scenario with Anna, Kristoff and Sven the reindeer who go on an adventure together on the sled.
It includes Wandering Oaken's shop and all kinds of accessories.
The castle party can be preceded by a thrilling ride in the LEGO Disney Princess Frozen Sled adventure with Anna & Kristoff.
This pack is a great addition for even more LEGO Frozen fun.
The Sled adventure package comes with the figures of Anna, Kristoff and the reindeer Sven and a lot of fun accessories, such as Kristoff's banjo for some nice tunes, tasty carrots for Sven and of course the sled that everyone can enjoy.
Check prices and availability here
Best set with Anna and Elsa: LEGO Juniors Frozen Playground 10736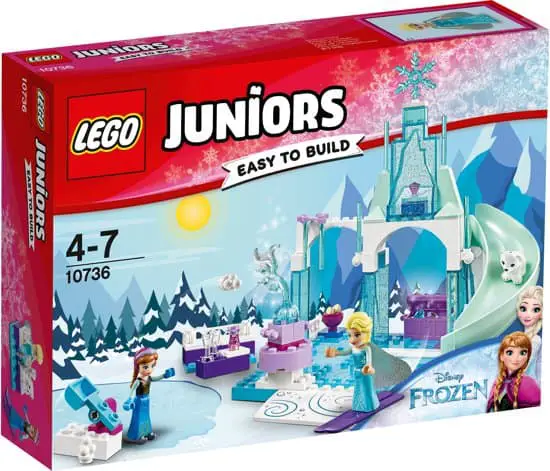 A simpler package for the younger kids.
With 94 parts you build the frozen playground with Princess Anna and Queen Elsa, the ice palace, slide and all associated accessories and gadgets.
Check the latest prices here
Best little addition: Elsa's Market Adventure 41155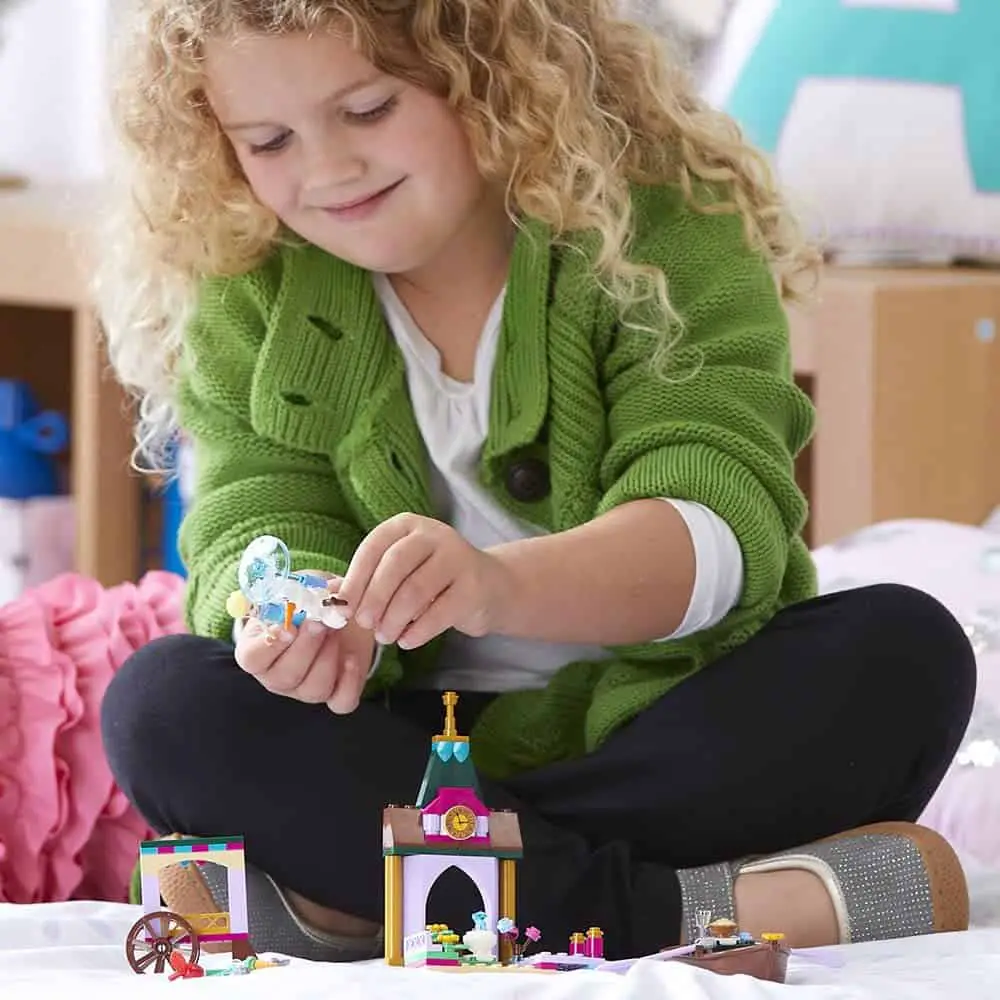 With 125 parts you build a market adventure scenario with Olaf the snowman and Queen Elsa.
It includes a clock tower with jetty and a two-sided summer / winter clock, a wheeled market stall and a row boat.
Would you like to expand this set for even more? Frozen pleasure? The set is complete in itself and you won't need extras anytime soon.
However, with LEGO Disney Frozen Elsa's Market Adventure you can make a fun trip with Anne and Elsa to the market of Arendelle.
By sled, of course! Children always enjoy playing in the shop and this set will certainly appeal.
Check prices and availability here
To be able to build the constructions together properly, the purchase of a LEGO Classic Blue Building Plate also a very good idea.
Not done with princesses yet? View these Duplo princess packages
Frozen - a mega hit from day one
Frozen is considered Disney's most successful animated film of all time, it became a worldwide hit very soon after the release of the film in 2013.
Millions of children around the world, girls and often boys too, have seen Frozen dozens of times and can't get enough of it.
To what does Frozen owe its success?
Firstly, Disney has been very creative in creating a modern animation princess movie that kids love.
It's so much fun that it has caught the attention of kids of all ages and has made a big impression even on adults.
The movie is very original, it is very different from most of the movies we are used to from Disney. Yet it also has things in common with the beloved classics.
Frozen has completely changed the roles of historic Disney princesses.
One of the film's most memorable moments takes place when Anna expresses her intention to marry a prince she's only seen once in her life.
This is seen as ridiculous, while for older Disney's this is of course the order of the day.
Unlike many Disney movies, where the princesses have to be saved by a prince, "Frozen" presents Elsa.
This gorgeous queen of Arendelle is herself the one with super strength.
The film shows the problems caused by Elsa's powers and the ways she eventually learns to control them.
The soundtrack "Let it go" has entered many international charts and has even won an Oscar. Other songs from the film are also big favorites.
LEGO Frozen - the series
A miniseries of LEGO Frozen, the LEGO version of Frozen, has been released, where Disney has teamed up with LEGO.
This is a series of short films called LEGO Frozen: Northern Lights.
The series tells of new adventures in the realm of Arendelle with Anna, Elsa, Kristoff, Sven and Olaf, who together embark on a mission to restore the magical lights of the north.
The annual appearance of the Northern Lights on Arendelle means happiness to the kingdom and happy childhood memories for Anna and Elsa.
This year, however, the lights won't be presented, so both sisters, accompanied by their friends, must go through obstacles and complications, including a storm, treacherous terrain and a frozen fjord, to solve this mystery.
LEGO Frozen is the perfect addition to the original movie.
It tells many new stories made up by the same creators, allowing fans to reminisce about the fantastic creation of Disney.
The series is broadcast on Disney channels and other children's channels internationally.
The LEGO Frozen series also includes LEGO Frozen building kits. This is what makes LEGO Frozen so much fun, your little one can relive all the episodes for himself.
Many scenarios have been recreated with figures such as Anna, Elsa, Kristoff, Sven and Olaf reliving all adventures.
These sets go together with beautiful castles and palaces and all associated accessories.
Why buy LEGO for your child?
LEGO is a very popular toy variant for children of all ages that has been doing very well for decades and has been successful every year with the latest sets that are brought to the market.
This is for good reason as they do their utmost to always remain the favorite of both parents and children.
At the same time, playing with LEGO has many benefits for the development of children's skills.
Skills development
Your child is improving his / her math skills.
Kids playing with LEGO must add the pieces to know they have the right amount to make the picture they come up with.
It also improves your child's concentration.
Your child must continuously do his / her best not to lose concentration while assembling buildings, vehicles and scenarios.
It also stimulates creativity in your child.
If you ask him or her what he or she plans to build today, the child will immediately do his / her best to come up with the best creations to be proud of afterwards.
Therefore, this activity is perfect for stimulating children's creativity and helping them unleash the imagination by coming up with original and unique creations.
It is also known to increase confidence in your child.
When a child plans to build a concrete creation with LEGO, a challenge is presented that must be fulfilled.
When the child is ready, the child can show his or her work that he / she has achieved with all effort, tenacity and patience.
This quickly brings a lot of pride and the child will make better and better creations next time full of self-confidence.
Even more positive effects
The activity of playing with LEGO is on one side very soothing, it reduces nerves and stress.
Sometimes you experience that a child comes from school stressed, because your child spends a lot of time at school and various activities.
Playing with LEGO is very calming and has a positive effect. Your child will soon want to spend some time with LEGO when he or she gets home.
It is an effective stimulant of the motor skills.
Your child is constantly building and connecting various constructions, making changes and you name it.
The child is constantly thinking and using his / her hands to carefully and flawlessly arrive at the ultimate creations.
This has a very powerful effect on improving motor skills.
LEGO encourages your child to become more social. Especially if he or she has trouble socializing LEGO is a great option to get the best out of your child.
LEGO is a very interactive toy variant and very nice to play with in groups of several children.
This quickly improves teamwork and social skills in your child.
Finally, it provides a lot of fun and entertainment. As a parent you naturally want to make your child happy and that he or she is engaged in entertaining activities for a long time.
LEGO is something your child cannot get enough of quickly. Playing with LEGO has a lot of variation and that is what makes it so much fun.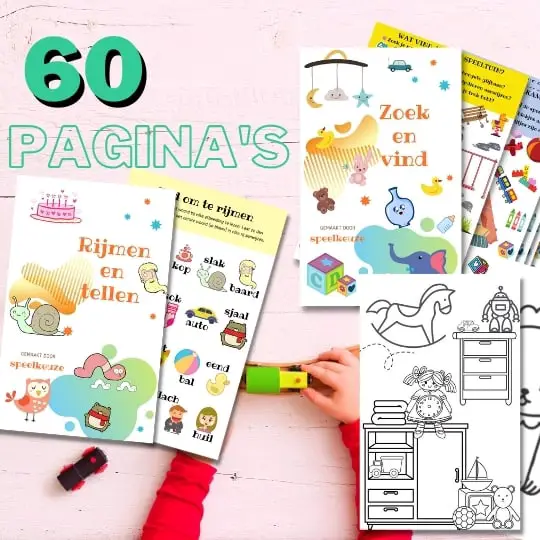 Always something to do for the holidays or rainy day?
Play Choice now has the ultimate activity book collection, with over 60 pages of fun coloring pages and educational puzzles.
Joost Nusselder, the founder of Speelkeuze.nl is a content marketer, father and loves trying out new toys. As a child he came into contact with everything related to games when his mother started the Tinnen Soldaat in Ede. Now he and his team create helpful blog articles to help loyal readers with fun play ideas.