I enjoy writing these articles for my readers, you guys. I don't accept payment for writing reviews, my opinion on products is my own, but if you find my recommendations helpful and you end up buying something through one of the links I may be able to receive a commission on that.
More information
With the Racers series from LEGO, children are able to build fast vehicles and experience exciting racing competitions.
Build your own cool and lightning-fast car or truck and be the champion!
LEGO has developed various interesting packages for the race fanatic.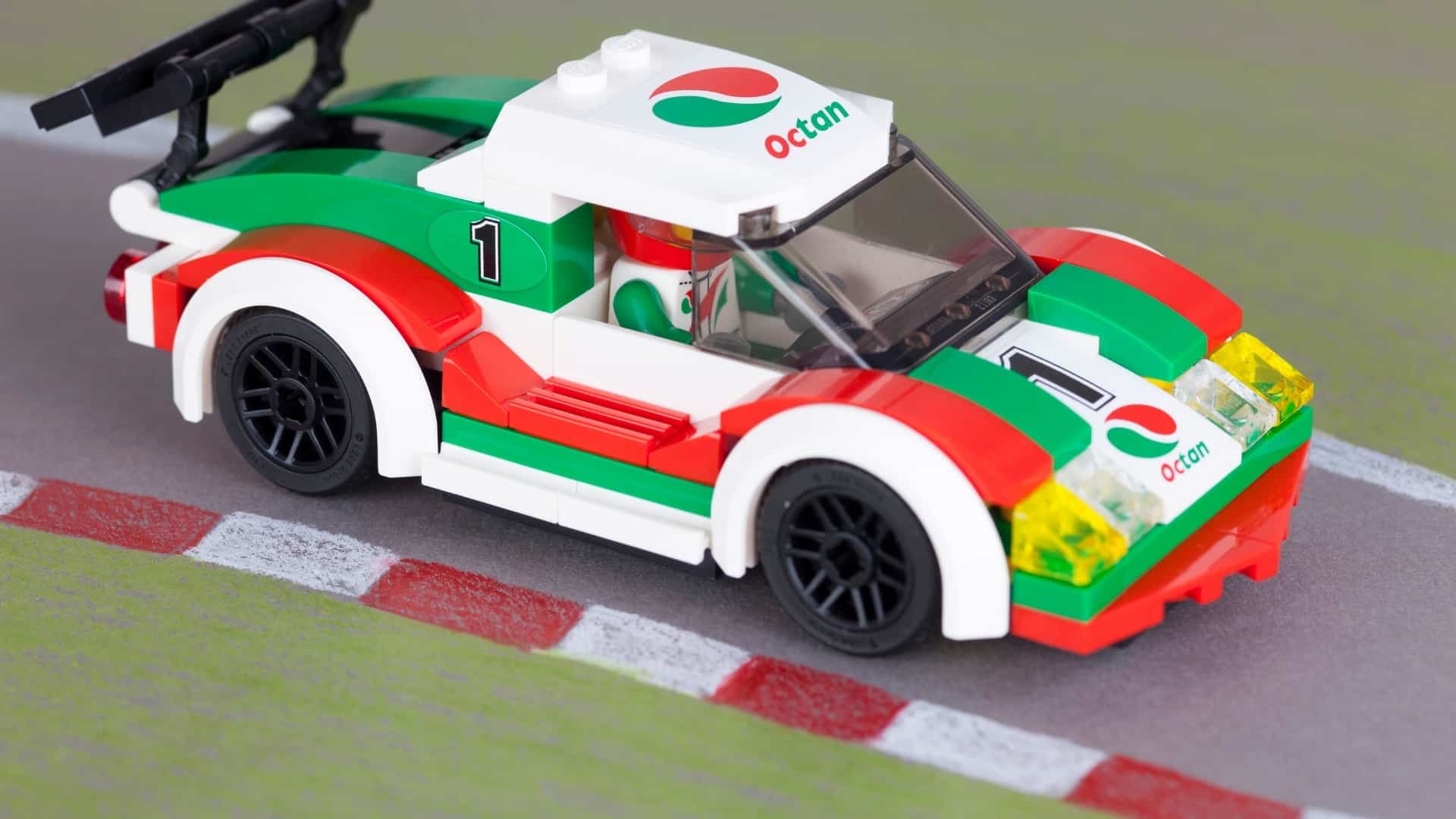 To make the choice a bit easier, we have made a top 5 of our favorite LEGO racing packages for you.
Nice to combine with the immensely popular LEGO Cars series in the transition to slightly older children, a nice age to register for the free LEGO Magazine which I have written about before.
Depending on taste and budget, one package will be more attractive to some than others.
Take a look at the table below to get an idea of ​​which race packages are most popular.
The package that we put number one is this Lego City Monster Truck.
It just gives a lot of value for money as you get a cool truck but also a police car to catch Lego cars, the perfect basis for more Lego car packages in the future.
In the following table you will find the most important information about the best LEGO racers packages that we can recommend:
| | |
| --- | --- |
| LEGO Cars | Images |
| Dear Lego Monster Truck: Lego city Police Monster Truck Heist 60245 | (view more images) |
| Best Lego car creator: Yellow Racers | (view more images) |
| Best Lego Police Car: LEGO City Patrol car | (view more images) |
| Best Lego Autobahn package: LEGO Racers Flight over Steenstraat 8211 | (view more images) |
| Dear Lego racers: Lamborghini Gallardo 8169 | (view more images) |
| Best Lego 3 in 1 car: Extreme engines 31072 | (view more images) |
| Dear Lego Ferrari: LEGO Speed ​​Champions Ferrari F8 76895 | (view more images) |
| Most comprehensive Lego Ferrari: Creator F40 10248 | (view more images) |
| Cutest Lego Muscle Car: Speed ​​Champions 1968 Ford Mustang Fastback 75884 | (view more images) |
| Best Lego Cars: Flo's cafe | (view more images) |
| Best Lego Ninjago Car: Ninja Night Racer 70641 | (view more images) |
| Best Lego car Technic: Supercar 8070 | (view more images) |
| Best Lego car with caravan: Lego City Pickup Truck 60182 | (view more images) |
The best Lego car packages reviewed
Now let's look at an in-depth review of each of these packages:
Best Lego Monster Truck: Lego city Police Monster Truck Heist 60245
No Lego car collection is complete without a good car chase.
And this Lego City combination immediately gives you a great monster truck, and a police car for an exciting adventure.
View the most current prices here
Best Lego car creator: Yellow Racers
Our number two favorite is the LEGO Creator Yellow Racers. What we find so attractive about this package is firstly the friendly price.
Because with the purchase of this package you can immediately build three super fast racing machines, this is a very good deal.
The helicopter in this pack features a sturdy main rotor, spinning rear rotor, large detailed motors, retractable front landing gear and a multi-directional tail wheel.
The cockpit has a detailed interior. It is a 3-in-1 package, where you can also build a racing car or a speedboat instead of a helicopter.
The package has 328 parts.
A helicopter, a racing car and a speedboat.
Still, in our view this is a very attractive kit, as up to three different machines can be built with the purchase of just one package.
For the creative racing enthusiast who loves to build!
The helicopter has a huge machine with a strong main rotor, cockpit and front landing gear that can be pulled out.
Exciting flights are guaranteed with this helicopter!
These three racing vehicles can be built using the 328 building blocks. The pack is intended and designed for children between the ages of 7 and 12.
The color yellow is central to this package, which makes your vehicles extra striking in the air, on the water, and on land.
In this video you can see how the helicopter is quickly assembled:
This package is a very good choice if the budget is not that high, but you are looking for a complete package that offers many possibilities and that can last for a long time.
Check the latest prices here
Best Lego Police Car: LEGO City Patrol Car
With this package you get a police car with a large engine, racing tires and flashing lights.
As one of the simple sets in the series, it is well suited as a birthday present.
Because this number one is an incredibly extensive package, we assume that it will take a while before your child is through with it.
A good example of such a pack is the LEGO Police Racer, our number three favorite as described in the table above.
We realize that the first package is a bit pricey, so we opted for a cheaper package that fits nicely with the theme of the number one.
The police racer has a massive engine, exceptional racing tires and flashing lights, and is incredibly fast so he can chase lawbreakers and rule them.
The car is easy and quick to assemble with just a few elements. The recommended age for this pack is 6 to 10 years old.
View this police car here
Best Lego Autobahn package: LEGO Racers Flight over Steenstraat 8211
Are you curious about which packages are a nice combination with the LEGO Creator Yellow Racers?
Did you really like the package and are you ready for something more complicated, but still with the same theme?
Then you will probably be impressed by the LEGO Racers Flight over the Steenstraat.
With this set you are able to build 5 different cars. In terms of accessories, it includes a safe with money and a prison with breakout walls.
The sofa has exploding windows.
The pack also includes an expandable track. The set consists of 552 LEGO parts.
A short summary of the specifications of this package can be found in the table above, as it also appears in our top 5.
Unfold the package and you immediately have the ultimate scene for a bank robbery and a fast chase by the police.
The police car is faster than light and chases the crooks. The crooks make it difficult for the policemen, but of course they don't let themselves be known!
Catch the crooks, lock them up in jail and supervise them to make sure they stay behind bars.
This package is handy because it is portable so you can take it anywhere.
If your son is going to stay with grandpa and grandma and he really cannot do without his construction set, then that is great!
The accessories this pack offers include a safe, a bank, and a prison so you can really reenact the scene above.
Last but not least: the package offers the possibility to build up to five different cars! Which car and racing fanatic is not happy with such a package?
View the most current prices here
LEGO Racers - endless fun
So are you looking for a car package that offers the ultimate possibilities to assemble fast vehicles and experience blood-curdling races?
Then LEGO Racers offers exactly what you are looking for.
The great thing about these packages is that in addition to the possibility to build beautiful and fast cars, you in most cases also get a nice ramp or track where you can have all your cars ripped over.
LEGO also released an electronic computer game of this theme in the years 1999.
The plot of the game develops around the character "Rocket Racer", LEGOLAND's greatest racer, who is bored and looking for a new challenge.
His girlfriend who is a scientist and also a good racer, "Veronica Voltage", is building a warp engine in order to find a new challenge for Rocket.
The activities of the game include building a customized car, racing through all kinds of exciting routes and on various tracks.
Read also: the best toy racing tracks
Best Lego racers: Lamborghini Gallardo 8169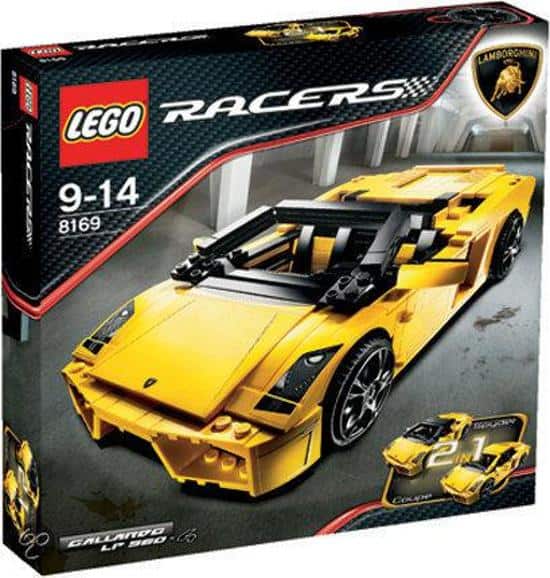 With 741 LEGO parts you can assemble your own super-fast Lamborghini Gallardo.
A very detailed package that is very similar to the lifelike Lamborghini. This one is really insane in detail and quite expensive too.
A collector's item!
Check the latest prices here
Best LEGO 3-in-1 car: Extreme Motors 31072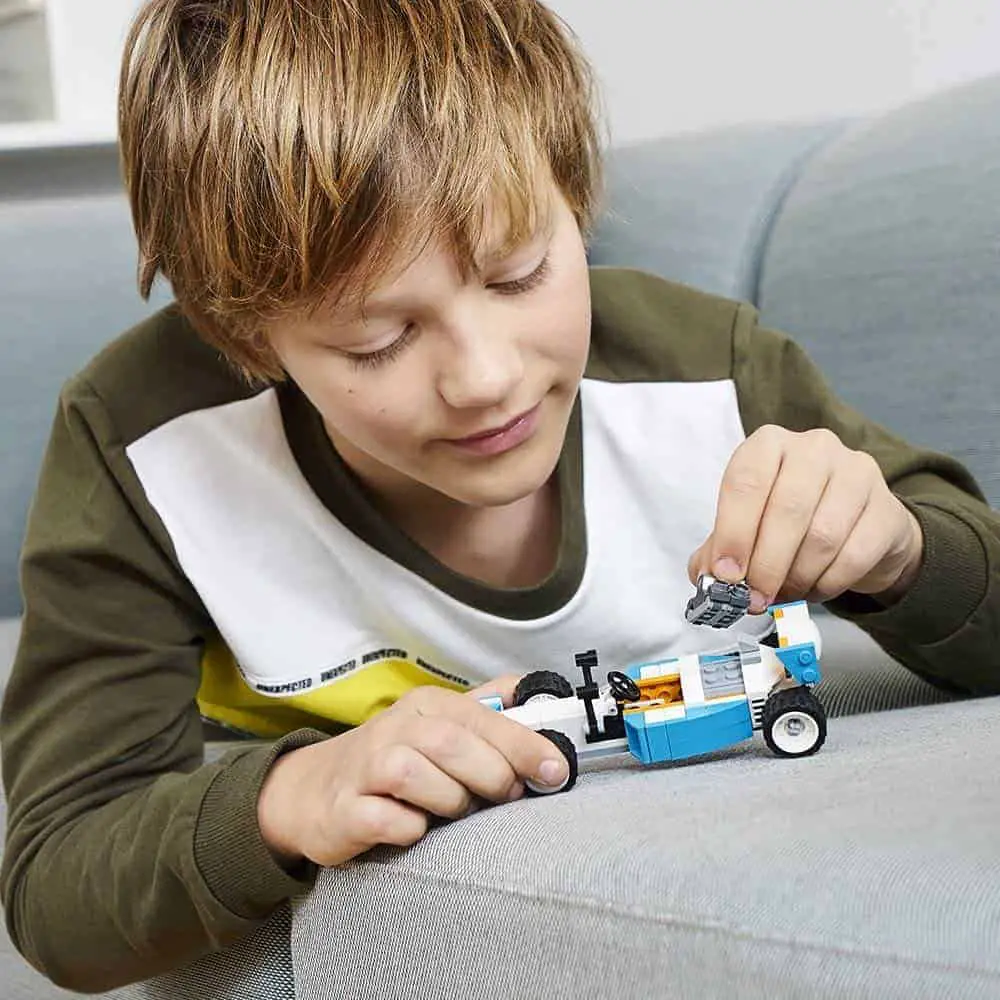 Another LEGO theme that focuses on extreme vehicles is the Creator 3-in-1 theme.
With this theme you build monstrous creatures and huge houses in addition to cars and planes.
All these sets can be built in three different ways, hence the name 3-in-1. Limitless building and playing fun guaranteed!
The packs of this theme are available for children of various ages, where they can let their creativity run wild.
One of the nicest cars in this genre is this heavy motorbike F1 racing car.
These packages are also a great asset for the parents, because they can help their children build up because it can sometimes be quite complicated and takes some thinking.
These are the perfect packages to stimulate teamwork, for example between brothers and sisters or between family members.
With these packages we are sure that they can be enjoyed for a long time to come.
With the 3-in-1 packages, children will play for hours and be focused, which can also provide a wonderful moment of rest for mom and dad!
View the most current prices here
LEGO World Racers
Within the same theme, there is also the series LEGO World Racers, which are often even larger building sets.
In this theme, racing between two teams is generally central, with the ultimate goal of course to win the world cup.
The first six sets of this series were launched in May and June of the year 2010.
The two teams competing in the sets are the Backyard Blasters (the green team) and the X-treme Daredevils (the red team), who compete in worldwide races to become champions.
The mini figures that belong to the X-streme Daredevils' team are REX-treme, DEX-treme, MAX-treme.
The mini figures belonging to team Backyard Blasters are Bubba, Bart and Billy Bob Blaster, as discussed above. Will you go for the red or the green team?
Looking for more vehicle fun with LEGO? Here we offer an overview of the best LEGO airplane packages!
Best Lego Ferrari: LEGO Speed ​​Champions Ferrari F8 76895
One of the most iconic racing cars of all time is now also available in LEGO form.
Fathers and sons are delighted to see the racing cars in real life and now you can get one yourself, even if it is a model version, made of LEGO.
Which LEGO Ferrari packages are the best for your child? We have looked at them all for you and made a selection.
Read on to see which pack is number 1 and what else LEGO has to offer.
With dot on 1 for us is the LEGO Ferrari F1 1: 9 package. With this package you can build your favorite racing car on a scale of 1: 9, but it is incredibly expensive.
With the dimensions of 52 cm long by 18 cm wide, you really get something into your home and is the ultimate LEGO package when it comes to building your own cars: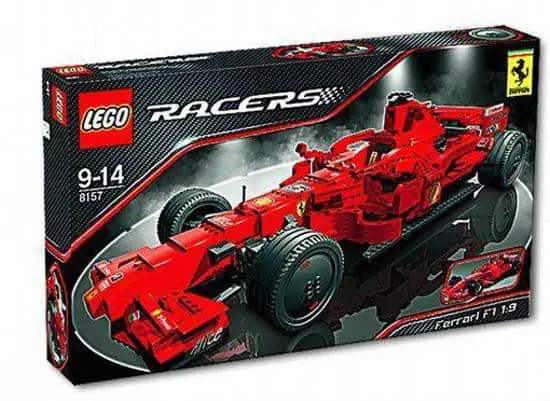 This is the largest official Ferrari model you can build with LEGO bricks.
And it is therefore a fantastic car to assemble with just under 1.000 building blocks.
The features that come with it make for a challenging job (it may be necessary for the child to get help putting the pack together) and the cart remains great to play with once put together.
The wheelhouse really works and the wheels move with you when you steer.
The front spoiler can be removed and the details of the car have been worked out so well that you can rightly speak of a scale model.
The price range is of a higher category and we realize that this is not for everyone or for every moment.
In a good second place comes the LEGO Speed ​​Champions Ferrari F8 shows that a nice Lego Ferrari does not have to be expensive at all ..
This pack is a more traditional LEGO pack, with enough bricks to keep it interesting, but not too many to make younger kids quit.
This is a very good basic package for children who love LEGO and racing cars.
View the Speed ​​Champions Ferrari F8 here
Most comprehensive Lego Ferrari: Creator F40 10248
An option to buy another package where you also assemble a car is the Creator Ferrari F40 package.
This package costs a lot less and is therefore expensive, but you also get real value for money with this package.
Instead of the Ferrari F1, this package lets you build your own Ferrari F40 - a sleek sports car with a variety of movable parts, including tilting headlights, a hinged tailgate, opening doors and a hatch at the front with a luggage compartment and tools underneath.
In addition, the car features a detailed V8 engine, door handles, printed windscreen, steering wheel with Ferrari logo, two red racing seats and special rim decorations.
The car will eventually be 8 cm high, 27 cm long and 14 cm wide.
The large Ferrari F1 is a fantastic scale model measuring 52 cm long and 18 cm wide.
View this F40 here
If you want to make a combination with another package, consider other scale models from LEGO, such as the Technic Mack Anthem.
You can assemble the trailer truck with 2.595 parts, but you can also rebuild it into a Mack LR waste collection truck.
This so-called 2 models in 1 package therefore has the option to break down everything after building it and make something completely different.
The truck with trailer will be 83 cm long, 27 cm high and 18 cm wide.
The Mack LR is over 58cm long, 19cm high and 17cm wide, and over 33cm high with the forks and container up. In terms of sizes, it fits perfectly with the Ferrari F1.
Because it concerns a 2 models in 1 package, your child has endless fun with this package.
You can get it for € 119 via bol.com and it is suitable for children from 11 to 16 years old.
Do you prefer to stick to scale models of racing cars? Then you can always consider the Racers Lamborghini Gallardo package.
With this package you can build a yellow Lamborghini Gallardo LP560-4 on a scale of 1:17.
You have the option to build this car with a roof or have the roof disappear in the luggage compartment; the 'spyder' version.
You can make a nice combination with the Racers Ferrari Truck package.
This pack includes a Ferrari F1 car, a Ferrari truck that can hold that car, five minifigures and accessories.
The cars you build with the Garage package also fit in this Ferrari truck, so with this expansion you can have different racing cars transported by the truck.
Another option to get an expansion is to purchase LEGO City.
With, for example, City Straight Road Plates and Crossing or City T-Crossing and Bight (which unfortunately is not available at the time of publication of this article) you give your child the opportunity to race on a road with the just built racing cars.
You can also go for the Lego City: Weigh Play Mat for the same effect.
Cutest Lego Muscle Car: Speed ​​Champions 1968 Ford Mustang Fastback 75884
Another nice addition to the garage is the LEGO package with the Speed ​​Champions 1968 Ford Mustang Fastback.
You can buy this package for € 14,95 and is suitable for children from 7 to 14 years old.
You build the car with the 183 parts included in the package.
The car features a cockpit with space for the driver who is also included in the package, wheels with rubber tires and gold-colored rims, transparent lamp elements, racing colors, racing stickers and authentic details.
This racing car also fits in the Ferrari truck!
Check the latest prices here
With the LEGO Brick storage boxes, which are available in different colors, LEGO blocks lying around can be neatly stored and because these Brick boxes are stackable, like real LEGO blocks, you can store many bricks.
And that is necessary when you see how many stones there are in the packages.
You may not often disassemble scale models, but it is advisable to have a storage option on hand.
LEGO bricks lying around hurt a lot if you accidentally get up!
Why is playing with Ferrari LEGO not only fun, but also good for your child?
LEGO offers your child the opportunity to develop many skills. Skills that he / she can use well later.
In addition to fine motor skills, concentration, creativity and spatial insight are also developed.
The Ferrari packages are large and therefore may be overwhelming for your child when unpacking.
Just imagine assembling a package of more than 1.000 parts.
Most adults are shocked by that too.
By coming up with a system together, organizing the pieces and using the instructions together, you spend time together and your son or daughter can learn how systematic thinking works.
This will help with all kinds of jobs in the future.
Parents may need to hold back a bit - don't go too fast, have patience and don't go on 'sneaky' at all when your child is already in bed ..!
And LEGO is of course very smart to create scale models of racing cars.
Not only does every racing enthusiast want to have such a car, it also keeps children interested in building and playing with LEGO for longer.
This makes parents and children very happy!
If your son or daughter prefers to play with the racing car Lightning McQueen from the movie Cars, read our articles about Duplo Cars.
Best Lego cars: Flo's Cafe
LEGO has, very cleverly, started a collaboration with Cars. The popular cars from the movie are very popular among children.
This way you can keep children interested in playing with LEGO for longer and that is good for the development of the child.
What are the fun LEGO Cars packages for your child? We have looked at the packages and listed the best packages.
We also show you how to make fun combinations with other LEGO packs.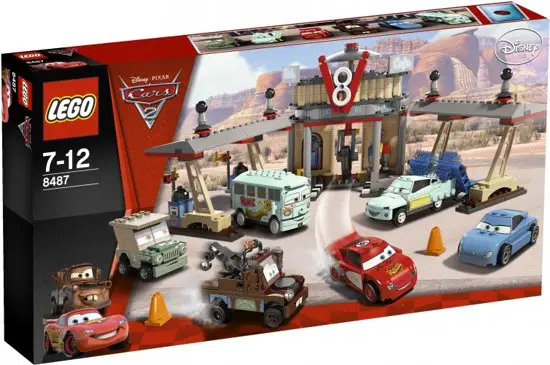 Number 1 for us is the LEGO Cars 2 Flo's V8 Café package, partly due to the amount of cars and building blocks that are in the package.
You can order the package via bol.com, even if it is sold by one of their partners.
It is an ideal package if your son or daughter likes to play with cars but does not necessarily want to assemble them himself.
The main characters of the famous Cars movie are included in the package and there are building blocks, so that the child, in addition to playing with the cars, can build something with the Lego bricks.
So with this package you have a versatile package in your hands. This increases the fun of your child and probably keeps him / her interested longer.
Check the latest prices here
A nice combination can be made with the third package of the list, Mater's Spy Department, because it offers a nice addition.
The package has different characters, so these two packages can be perfectly combined.
You can of course also consider adding another LEGO in addition, for example LEGO City T-Junction and Bend or LEGO City Straight Road Plates and Junction.
With this you can start building a city so that Lightning McQueen can tear around with his comrades!
Fun to combine with LEGO Cars 2 Ultimate Building Model Lightning McQueen, is a package for the more advanced LEGO builders.
To be able to build Lightning McQueen yourself is of course really fun and you end up with a car of 21 cm long.
Whether your child still needs guidance during construction or not, he / she will certainly enjoy playing.
The 242 bricks must be put together correctly and because the car is predominantly red, you have to pay close attention to which brick goes where.
A good challenge for concentration and perseverance!
If the car does not come off in one go, do not worry. Guido, the small forklift, is also included in the package, so it can be played with immediately if Lightning McQueen is not yet assembled.
We recommend that you also think of a combination with LEGO City road parts with this package, as with package 1 above, so that Lightning McQueen also has something to drive over.
With his golden wheels he tears through LEGO City! OR maybe these LEGO City planes which we previously reviewed.
Because this is a package that you still have to assemble yourself, a nice combination can also be made with LEGO Classic Bricks on Wheels.
This package is suitable for children from the age of 4 and offers limitless opportunities to get started and be creative with building all kinds of buildings, carts and whatever you want to come up with. Your own creativity is the only limit.
The LEGO packs come in large cartons and then over time the LEGO bricks will be thrown all over the room or house.
It's also a lot of fun to combine with other construction toys.
That said, not all parents are equally good at it and it is sometimes difficult to be creative with LEGO.
Even if you don't have time to think about it, which for many parents is a logical consequence of full agendas, it is not easy to always come up with fun and creative ideas to help your child further in his / her development.
But this is precisely what is important to do! Fortunately, LEGO thinks along with you and you can go on the website quickly find fun ways to interact with LEGO.
LEGO offers your child a lot of skills. Skills that he / she can use well later.
In addition to fine motor skills, concentration, creativity and spatial insight are also developed.
But also the longer your child plays with LEGO, the better at solving problems - partly through the development of a mathematical approach to problems.
All in all, these are all things that parents want to see developed in their child.
LEGO is therefore really fun toys that have been considered among the most popular toys in the world for generations.
Of course not every child likes LEGO. Some kids prefer to climb trees, play with a tablet or stunt with a scooter.
There is also something to be said for all these ways of playing.
Children still have so much to learn that a versatile range of toys is just as important as the kind of toys you offer.
Playing outside and climbing trees is good for expanding the mind, developing strength and increasing concentration.
Stunting with a scooter increases the sense of balance and teaches children to deal with speed.
It is also good for self-confidence and development of muscle mass.
You do need a helmet for outdoor stunts, but once your child has it on, there's nothing to stop them from racing outside, just like Lightning McQueen!
LEGO in collaboration with Cars
It is of course very logical that LEGO has teamed up with Disney Cars. The popularity of the cars in this movie is of course unparalleled.
There will not be many children older than 3 who do not recognize the cars from the famous movie Cars. And many also know the names of the most famous car characters.
Lightning McQueen is the red lead, then there is Cruz Ramirez; the yellow coach of Lightning McQueen, and of course Mater, Mack, Smokey, Mater and Jackson Storm to name a few.
Why is Cars so popular?
The popularity of the film was enormous right from the start. When the film came out in 2006 it immediately caught the imagination of many children.
But it is also a fun movie for parents to watch.
The film is very well produced and the storyline is well put together; something we can expect with a collaboration between producers Pixar and Walt Disney.
The characters of the cars are based on real drivers, but also on actors who participate and in this way the producers manage to make the story very human and to make it gripping.
The film has been approved for children over 6, which is a good thing, because the Cars 3 movie has a compelling plot and can be terrifying at times.
The different films, Cars, Cars 2 and Cars 3, show, in addition to all kinds of exciting and diverse adventures, also different versions of Lightning McQueen:
the normal Lightning McQueen is also called Rusteze McQueen; a reference to Lightning McQueen's sponsor stickers during his first race.
Radiator Springs McQueen: This is the form McQueen takes when he's not racing and resides in Radiator Springs.
Cruising McQueen: This design is the Lightning McQueen when he goes out with Sally.
Intro McQueen or Piston Cup McQueen: This design is very similar to the normal Lightning McQueen with the exception that the stickers have been changed a bit. There is now the addition Piston Cup McQueen.
World Grand Prix McQueen: This version of Lightning McQueen has a completely different spoiler.
The fact that the cars are beautifully designed certainly plays a role in the popularity, but what also plays a role is that you just cannot ignore it.
There is so much merchandise from Cars that you can encounter during a normal shopping day.
Of course the children see that too. And what you see often, you want to have.
One of those merchandise examples is LEGO Cars. And that is really great fun. In this way, two worlds are merged.
The educational LEGO bricks are good for the development of fine motor skills, spatial insight, concentration, imagination, imagination and empathy.
For example, you can let them participate perfectly in the LEGO City world and let help put out fires.
And if there are really nice cars that your child likes to play with, then you have all the more chance that he or she likes to play with LEGO.
In our opinion, good for parent and child and therefore the perfect toy.
Are you thinking about LEGO Cars, but do you think your son or daughter is still too small for LEGO? Then there is also DUPLO Cars, suitable for children from 2 years old.
also look at this race track set from Carrera in Cars theme
Best Lego Ninjago Car: Ninja Night Racer 70641
Lego Ninjago is a great series. One that my nephew loves.
Of course because of the awesome spinjitsu moves, but also because of the cool vehicles they drive.
The coolest is the Nachtracer, the great Lego car that they can use in all chases and one that also regularly appears in the series.
A very nice buy as a gift for a Ninjago fan.
Check prices and availability here
Best Lego car Technic: Supercar 8070
The front of the box shows the main model, then the functions within the orange Power Functions band on the right.
The back of the box shows the alternative hot rod model.
The box contains about a dozen poly bags, instructions and a sticker sheet.
This is the first set I bought, which uses the new method of using cardboard for the instructions.
The instructions are divided into 3 books for the primary model only.
As with most current instructions, they break down into really small steps, some with just a few pins to install.
There are 6 large wide panels, 10 medium wide panels and 2 medium narrow panels.
The parts for the seats and dashboard are dark gray. The frame is light gray.
The 16 sprockets are the new reinforced variety.
Furthermore, there are 8 control arms (new narrower size), 4 of the wheel hubs, a differential, two transmission drive rings, 4 rigid shock absorbers, 6 steering links, 4 CV clutches (dogbones) and 2 of the new CV buses.
The stickers. Some people hate stickers, and I don't think these were really necessary, although they are well done.
What's ugly is the back. That battery box is an eyesore.
I wish it had been hidden somehow, but I'm sure this has been a cost tradeoff.
It had to be accessible to avoid the need for a pole reverser for construction and that saves a lot of expensive pieces.
Check prices and availability here
Best Lego car with caravan: Lego City pick-up truck 60182
Do your kids like to play as if they are going on a trip? Or do they like to play your own caravan holidays?
Then this Lego Ciyt pick-up truck with caravan is one for you. Endless fantasy play with the car, caravan and included figures.
Check the prices
LEGO is for everyone
LEGO focuses its various packs on children and young adults of different ages, so that children can continue to use LEGO toys as they get older and they continue to be challenged.
LEGO Duplo is a special series of LEGO developed for smaller children, taking into account the size of the blocks and the packages have cheerful colors.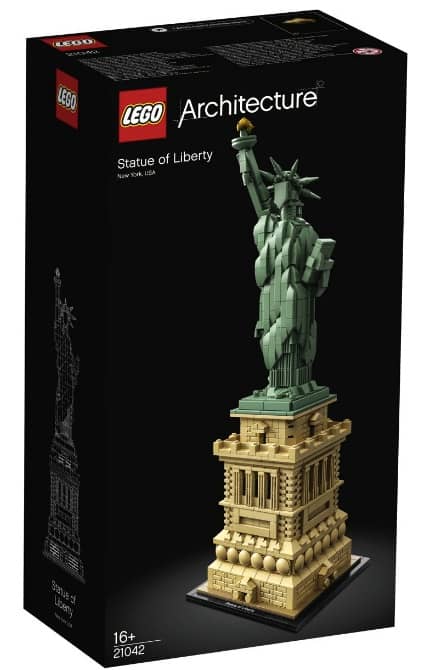 It is a series that mainly focuses on (young) adults LEGO Architecture themechallenge you to recreate famous cities or buildings in miniature.
This theme has been developed to celebrate the past, present and future of architecture through the LEGO brick and makes an incredibly beautiful gift for an architecture enthusiast or a travel fanatic.
Each LEGO package indicates for which age target group the set is suitable, so that you always know where you stand.
LEGO also focuses on boys with a number of specific themes, where tough packages have been developed, or on real girls-girls who love princess stories.
LEGO really has a lot of beautiful play options for every child.
The colored building blocks make it possible for children to create their own world in which they can lose themselves completely.
Joost Nusselder, the founder of Speelkeuze.nl is a content marketer, father and loves trying out new toys. As a child, he came into contact with everything around games when his mother started the Tin Soldier in Ede. Since 2016, he and his team have been creating helpful blog articles to help loyal readers with fun play ideas.