Looking for a nice LEGO Fire Station? These are the best 4
I enjoy writing these articles for my readers, you guys. I don't accept payment for writing reviews, my opinion on products is my own, but if you find my recommendations helpful and you end up buying something through one of the links I may be able to receive a commission on that.
More information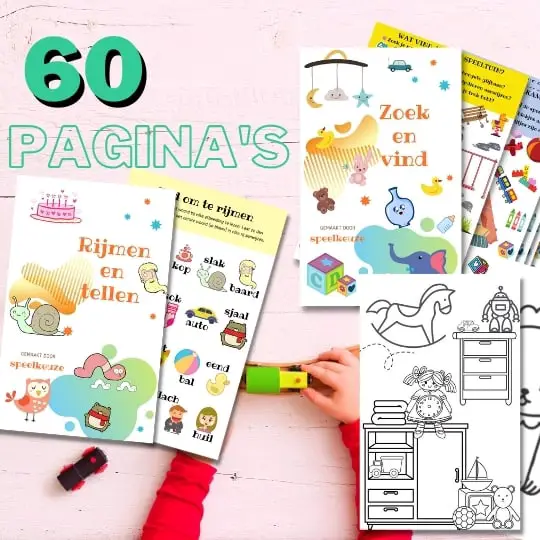 Always something to do for the holidays or rainy day?
Play Choice now has the ultimate activity book collection, with over 60 pages of fun coloring pages and educational puzzles.
Ready to help people out? With the LEGO Brandweer barracks can you save people from burning houses and buildings!
Experience exciting adventures with the fire trucks and fire extinguishers.
The LEGO fire stations ensure that children are happy for a long time to build the packages and act out exciting stories.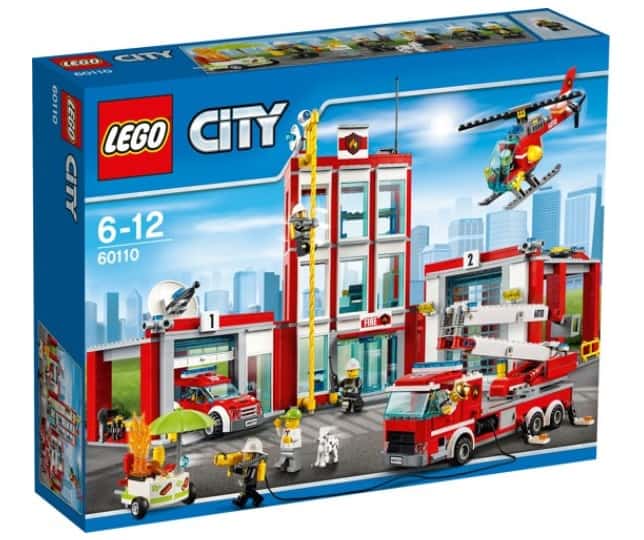 In addition, LEGO bricks are designed in such a way that it also stimulates the motor development of small children and helps children learn role-playing games.
This way you have beautiful and durable toys with an educational role at the same time.
LEGO has various building kits in which a fire station can be built, including all the details that a fire station should have.
Just think of fire engines, helicopters, a fireman's pole and a fire hose.
Are you looking for such a package for a little boy or girl who is fascinated by fire trucks and howling sirens?
Then you will find it useful that we list our top 5 LEGO fire stations for you in this article.
Our number one is this LEGO City Fire Station, mainly because this pack comes with many building blocks and contains up to five minifigures with which endless stories can be played out.
We also love the price when you see what you get in return. The package really contains all the real-life details that you will find at a real fire station.
A very attractive fire brigade package at a great price, what more could your little firefighter fan want?
Let's take a quick look at the top packages: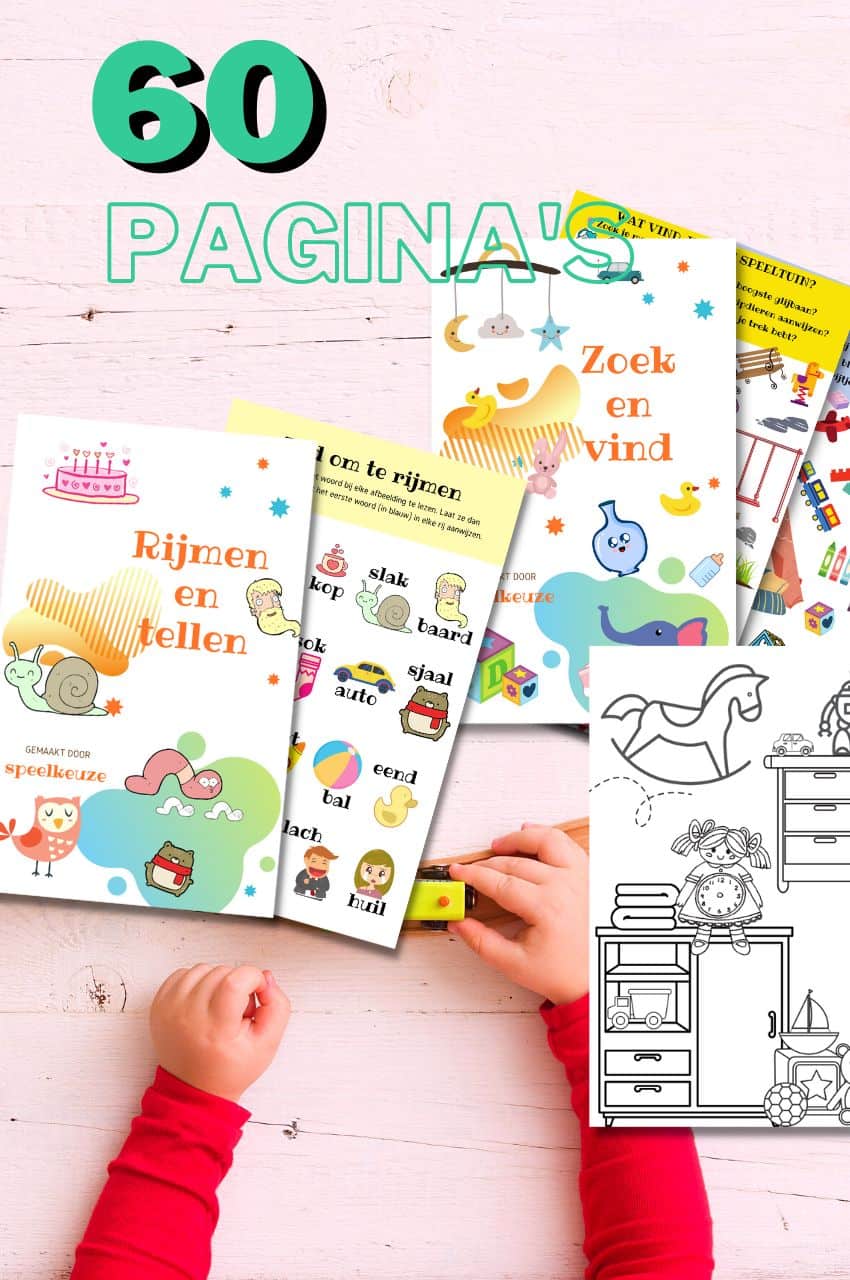 A play theme in your mailbox every month?
Fun play tips, activity books and more, with the first email being our free mini-guide "educational toys"
We will only use your email address for this newsletter and respect your privacy
Our top 4 for you here at a glance
Best fire station: LEGO City Fire Station 60110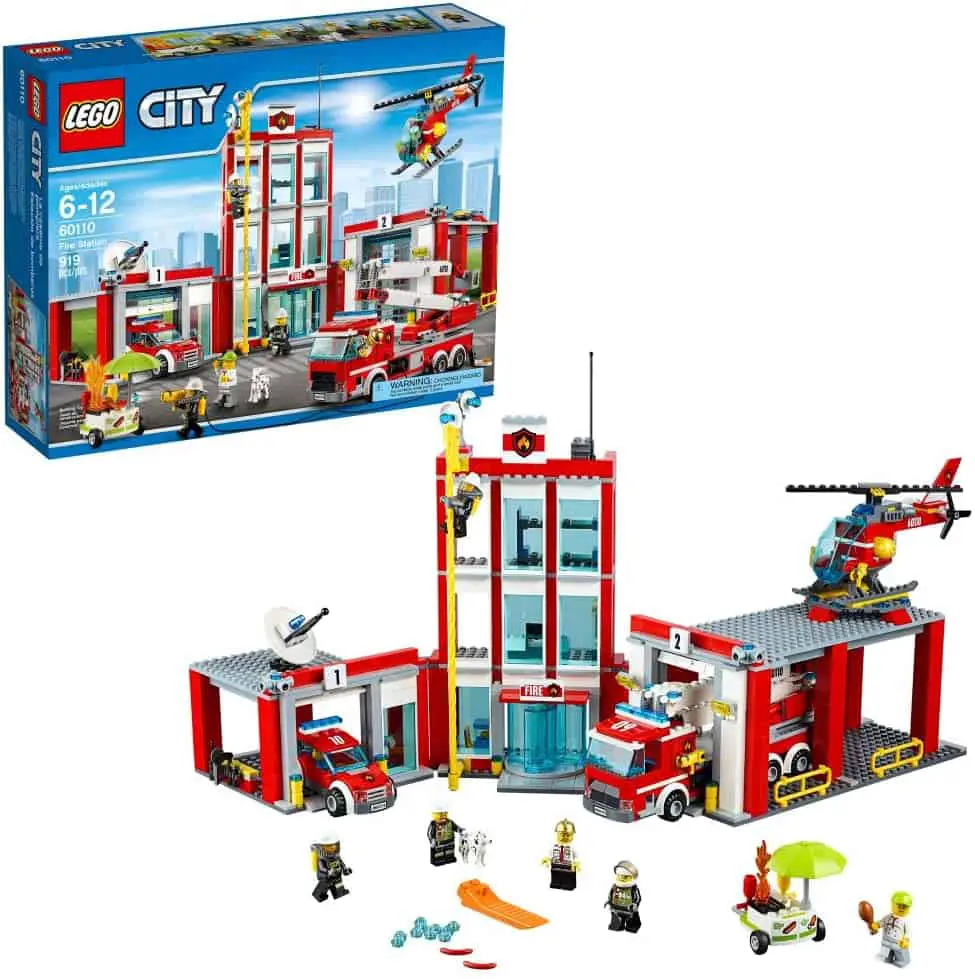 Build a fire station, truck and helicopter, the pack comes with 4 male firefighters, a female fire brigade and a hot dog stand with a man and a dog figure.
Counts 919 LEGO blocks.
Our favorite of the LEGO fire station series is, as mentioned above, the LEGO City Fire station.
With this extensive package you have the opportunity to simulate various situations that take place in and around a fire station.
The package does have three vehicles that can be put together, namely a large fire truck, the commander's fast car and a powerful helicopter.
The fire station has two garages and three large segments with up to nine combination options.
Additional details include the hot dog stand that is on fire, the hot dog salesman and his dog and a fireman's pole that real firefighters also have to slide down as fast as possible and rescue people.
The fire of the hot dog stand can be extinguished with the fire hose, and you have four firefighter figures that can fix that for you.
Reviews from satisfied customers indicate that they are very happy with the purchase of this package, and that their little dangles cannot stay off the toy.
In this video, the package is quickly built up and you can see what it contains:
With this package you can be sure that it will interest children and they will discover how much fun building can be!
Check prices and availability here
Most comprehensive fire brigade package: LEGO City Fire Station 60004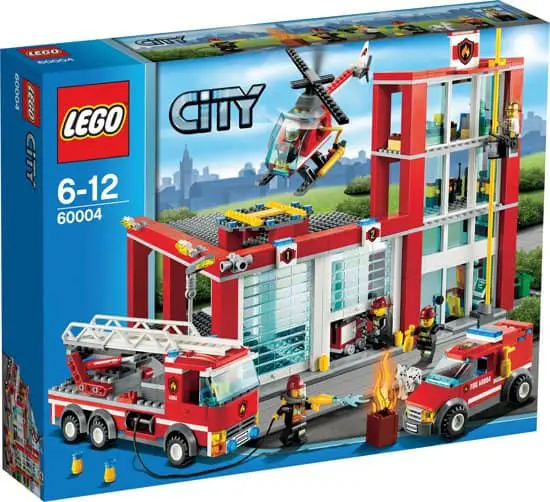 The package that we give a nice second place is the LEGO City Fire Station 2. A bit more expensive than package number one, but then you also have something.
The barracks looks a bit more robust and includes many nice accessories and details.
Again a nice package for boys and girls who find the fire brigade and everything that goes with it interesting.
Build a fire truck, van and helicopter.
Accessories include firefighting equipment, flames, furniture, computer, tool box with tools, ax, chainsaw, telephone, walkie-talkies and cup.
Includes 5 minifigures: fire chief, pilot and 3 firefighters with assorted accessories. Counts 753 LEGO blocks.
Our second favorite pack, the LEGO City Fire Station 2 is another diverse set with lots of fun details.
Just like package number one, this kit also comes with three vehicles. With the five minifigures and their accessories, children can create various role-playing games.
By means of the alarm bell the firefighters can be called when a fire needs to be extinguished.
Other nice touches of this pack include the firefighting equipment, a toolbox with tools, a telephone and walkie-talkies.
Even the vehicles are realistically designed with beautiful details such as, in the case of the fire truck, a hose reel, an extendable ladder and even rubber tires.
A package that children can enjoy for years to come. The package is suitable for children between the ages of 6 and 12.
Check availability here
Cutest Duplo fire station: Town Fire Station 10903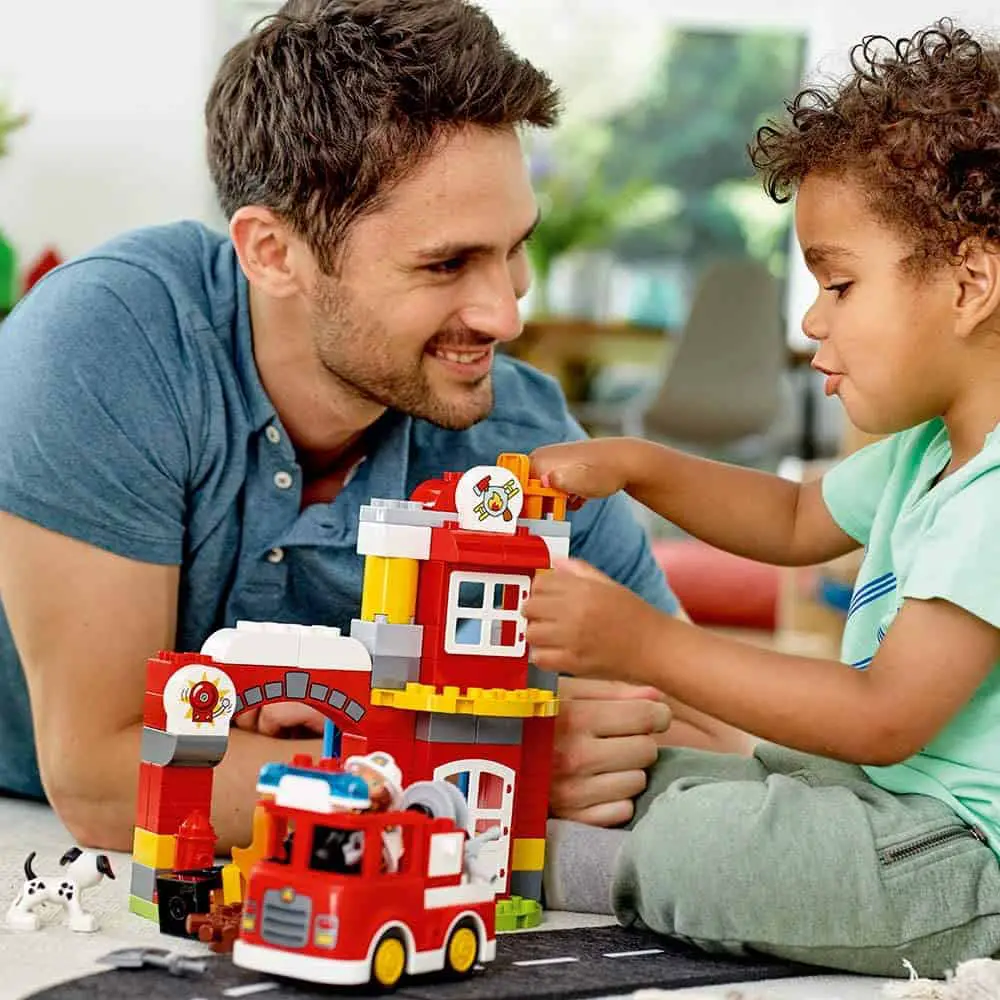 Build a fire station and a fire truck with flashing lights and a siren from large bricks.
This fire brigade set includes 2 LEGO DUPLO firefighters plus a dog figure, ladder, hose, hydrant, ax and a campfire.
Counts 76 large LEGO blocks, intended for small children.
View the most current prices here
Best cheap LEGO Fire Station: LEGO City Fire Station 60215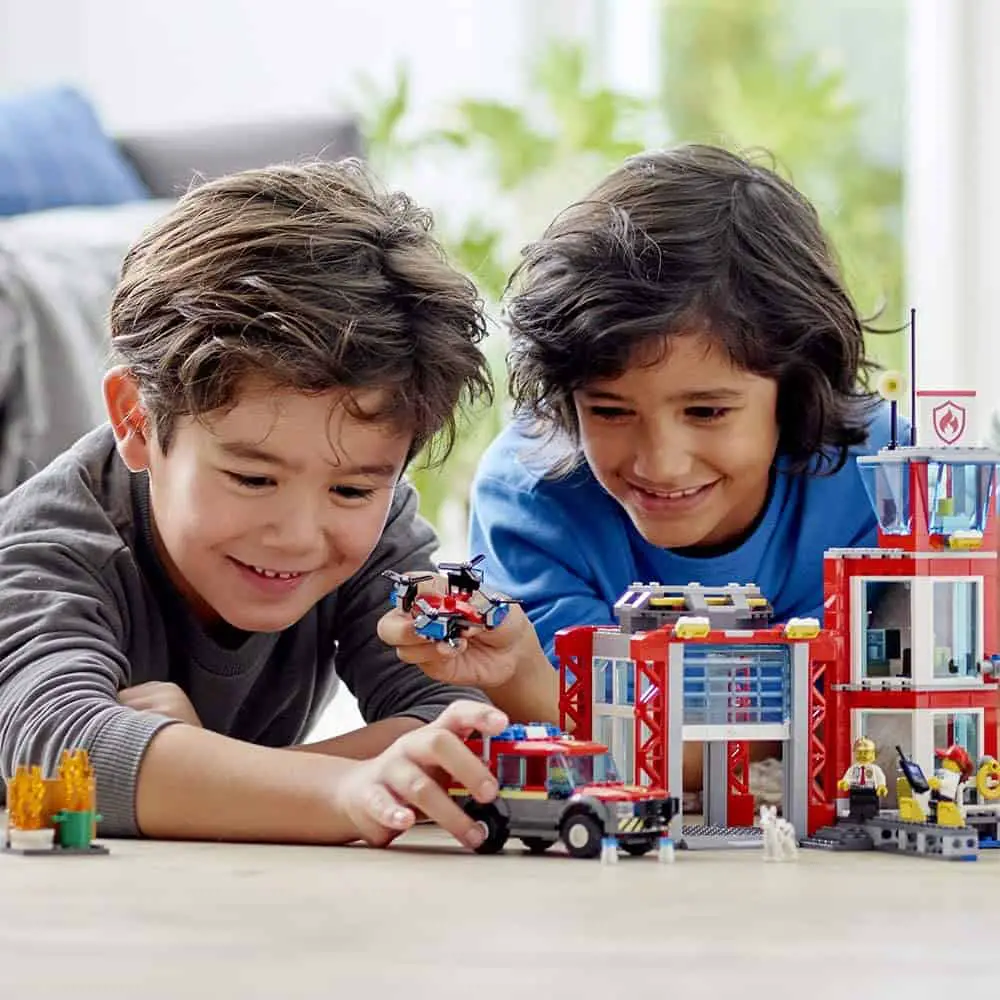 Build a large fire station with scout tower and separate garage, an off-road vehicle with fire hose and a light and sound building block, plus a drone (here are some real ones for kids) with spinning rotors and a watercraft.
Includes 4 minifigures: a fire chief and 3 firefighters, plus a dog figure. Counts 509 building blocks.
Check prices and availability here
Two additions that can expand this package nicely are the packages:
LEGO City Police Station
and LEGO City hospital
Since all three are of the LEGO City theme, they complement each other perfectly.
In addition, all three packages are intended for children of the same age, namely between 6 and 12 years.
Many adventures can already be experienced with the packages separately.
For example, catch the escaped crooks with the LEGO City Police Station package and chase them with the helicopter, motorcycle or car.
Treat the newly arrived patients in the hospital, take an X-ray, and visit the patients who have just been treated.
When you combine these three packages, you have even more play options in one fell swoop, and you can think up and act out other creative stories.
For instance: a fire has been detected somewhere and that information is urgently received at the police station.
Quickly notify the strong firefighters and women to rescue the people from the burning building!
Have people been injured? Then take them to the hospital quickly to have them treated by the doctors as soon as possible.
LEGO City is a series that recreates realistic buildings and situations from urban life, helping the little LEGO builders learn what life in a city is like.
Even more LEGO role play? Also check these underwater LEGO Atlantis packages
What are other fun LEGO building sets that fit nicely with this number two on our list?
The packages we mentioned above that complement the number one nicely, also fit very well with the number two in our list, but:
Another variant of the LEGO City Police Station is the LEGO City Police Mobile Command Center.
Also, to expand the vehicles of your fire station, you can go for the LEGO City Fire Brigade Speedboat. This speedboat is equipped with a motor, a water cannon, a firefighter with helmet and life jacket.
When purchasing these packages, children are able to play creatively and simulate everyday situations from a city.
With these three packs you have a very extensive fire station with three vehicles to rescue people, an extra fire brigade speedboat with the LEGO City Fire brigade Speedboat, and a realistic police station.
All three packages just mentioned are suitable for children between 5/6 and 12 years old.
The great thing about LEGO is that each individual package is designed with great care, without missing a single detail.
Incredibly realistic and detailed packages, which children can learn enough from in addition to having fun.
Guaranteed fun with the purchase of three excellent LEGO packages.
Everyone loves LEGO
There is not a child in the world that does not like LEGO toys. LEGO offers an extraordinary amount of possibilities for boys and girls with different passions.
As you have read, there are various possibilities regarding LEGO fire brigade toys.
Packages for the smaller among us, such as the LEGO DUPLO Fire Station or somewhat larger and more complex packages for children from the age of six.
LEGO ensures that children learn and develop in different areas while playing.
What also makes LEGO toys so attractive is that LEGO tries to create recognizable situations with their packages.
Just think of the oh-so-realistic fire stations we discussed above, or buildings like police stations and hospitals.
LEGO thinks carefully about reality when designing its products, so that children actually learn about real-life situations and can tackle or solve situations with creative thinking.
Various scenes and stories are devised, children will think more creatively.
With all packages from LEGO it is possible to expand them, and there are always several packages that go well together.
LEGO is a toy that makes children happy, engages and educates. LEGO is the perfect gift for every child, which every parent will be happy with.
Where you can certainly put out a fire? With these LEGO Racers super fast cars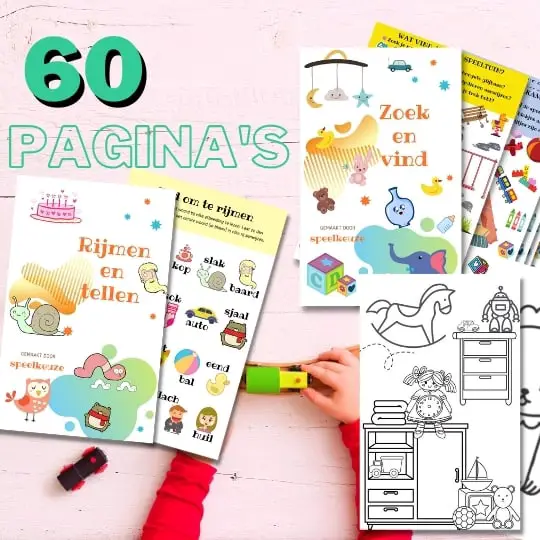 Always something to do for the holidays or rainy day?
Play Choice now has the ultimate activity book collection, with over 60 pages of fun coloring pages and educational puzzles.
Joost Nusselder, the founder of Speelkeuze.nl is a content marketer, father and loves trying out new toys. As a child he came into contact with everything related to games when his mother started the Tinnen Soldaat in Ede. Now he and his team create helpful blog articles to help loyal readers with fun play ideas.