LEGO Super Mario Adventures Starter Set 71360 rating
I enjoy writing these articles for my readers, you guys. I don't accept payment for writing reviews, my opinion on products is my own, but if you find my recommendations helpful and you end up buying something through one of the links I may be able to receive a commission on that.
More information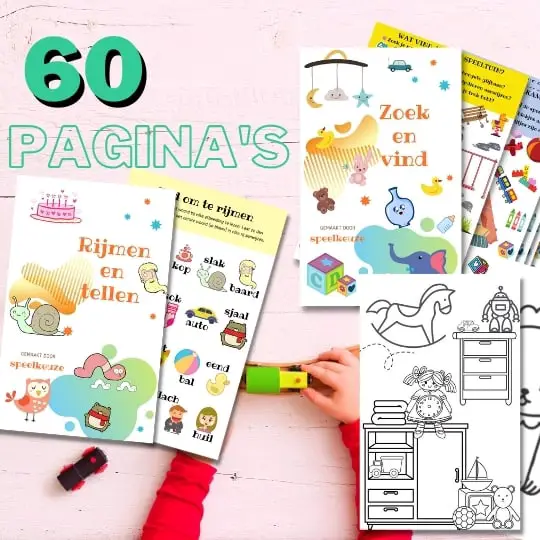 Always something to do for the holidays or rainy day?
Play Choice now has the ultimate activity book collection, with over 60 pages of fun coloring pages and educational puzzles.
I'm here with the Lego Super Mario Starter Set and if you want to get started with Lego Mario you need to buy one of the starter sets for Mario, Luigi or Peach.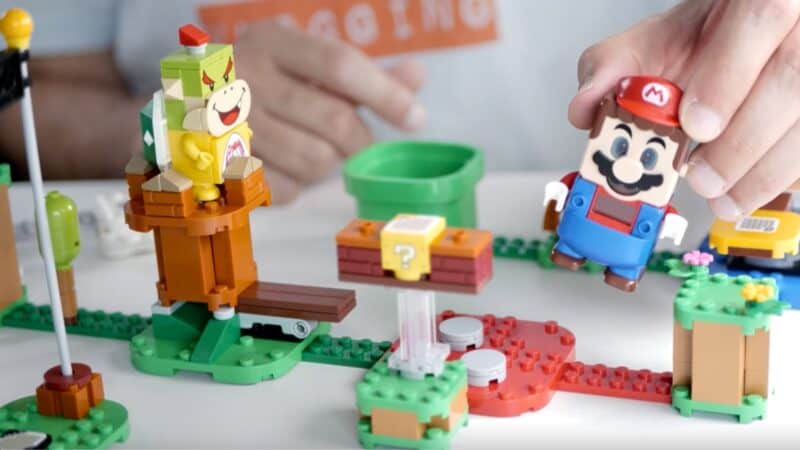 This is my review of the Mario starter set.
LEGO
Super Mario Adventures Starter Set 71360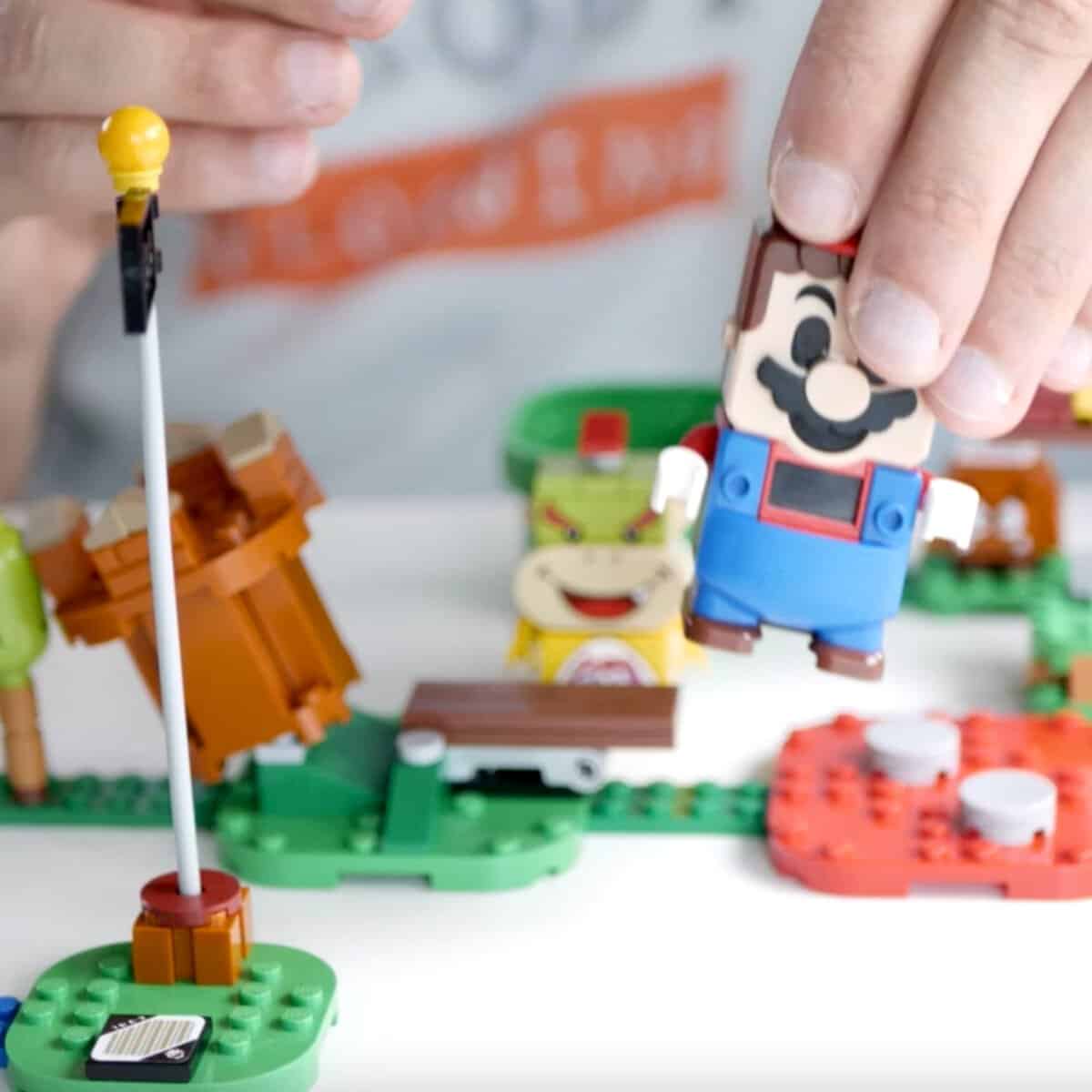 Best for
Interactive gaming experience with motion sensitive and responsive features

Combination of physical and digital play
Less good
Dependence on technology

Enhancements needed to keep it fun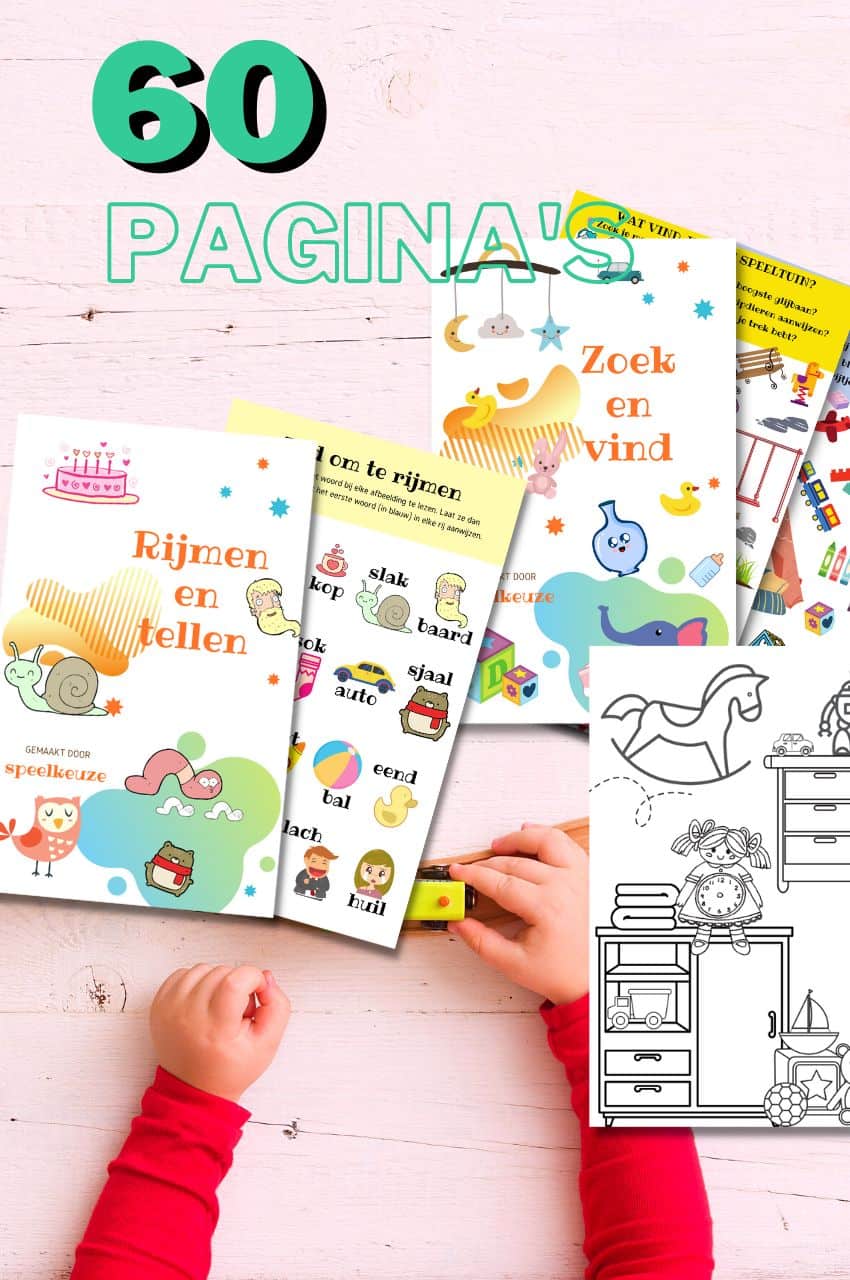 A play theme in your mailbox every month?
Fun play tips, activity books and more, with the first email being our free mini-guide "educational toys"
We will only use your email address for this newsletter and respect your privacy
Overall rating
A lot happens in this set and the nice thing is that you can build different courses with this set.
The app even shows you step by step how to build all these different parts, for example how this Goomba is put together and how Mario can use his scanner to crush this little guy.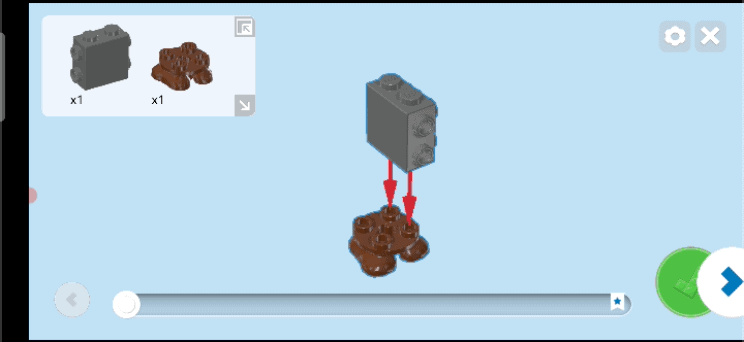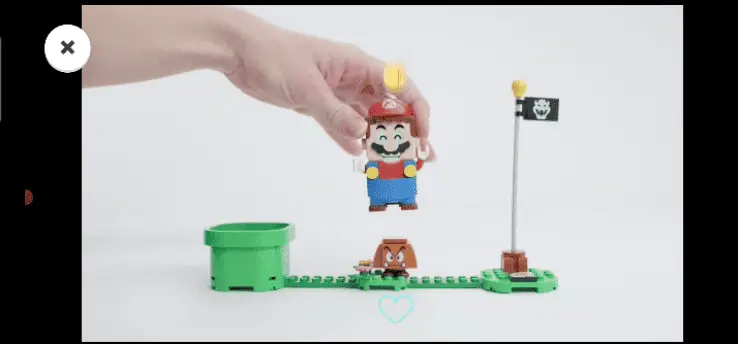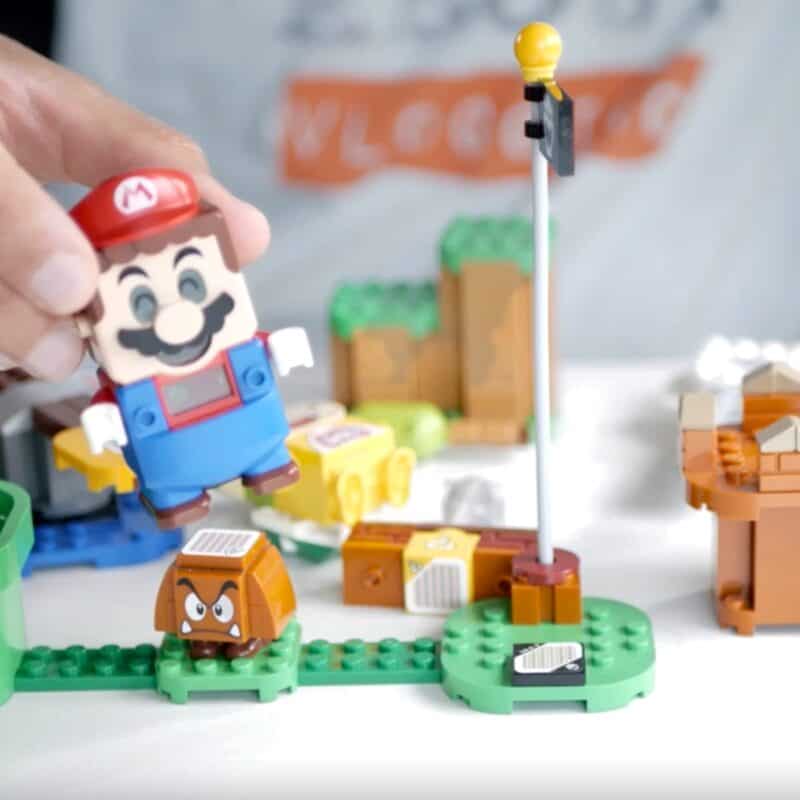 Your kids can build each of these pieces step by step and then build their own track using all of these building blocks in the final stage.
That's how Mario starts. First you get the pipe where it comes out in the field, then you add this little piece here.
You can attach these very easily to the bottom of any of these platforms and end up with the flag. And he has to beat the Goomba in the middle. That's the first job.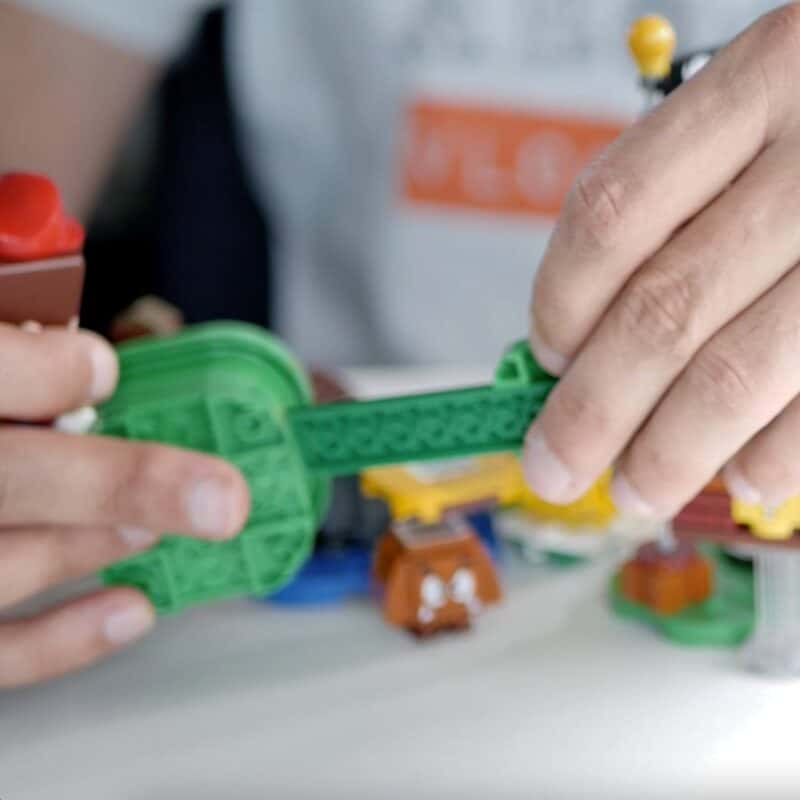 When you turn on Mario, you can connect to your phone or iPad. You can create your own course, and of course the flag comes last.
There's some lava to escape from and if he gets into the lava he loses a life, so you don't want that.
Quite a few challenges to overcome this starting course. At the question mark block you can get some coins or something special for extra time.
You can beat a Bowser Jr. You have to jump on him a few times to get his coins and you can then move on.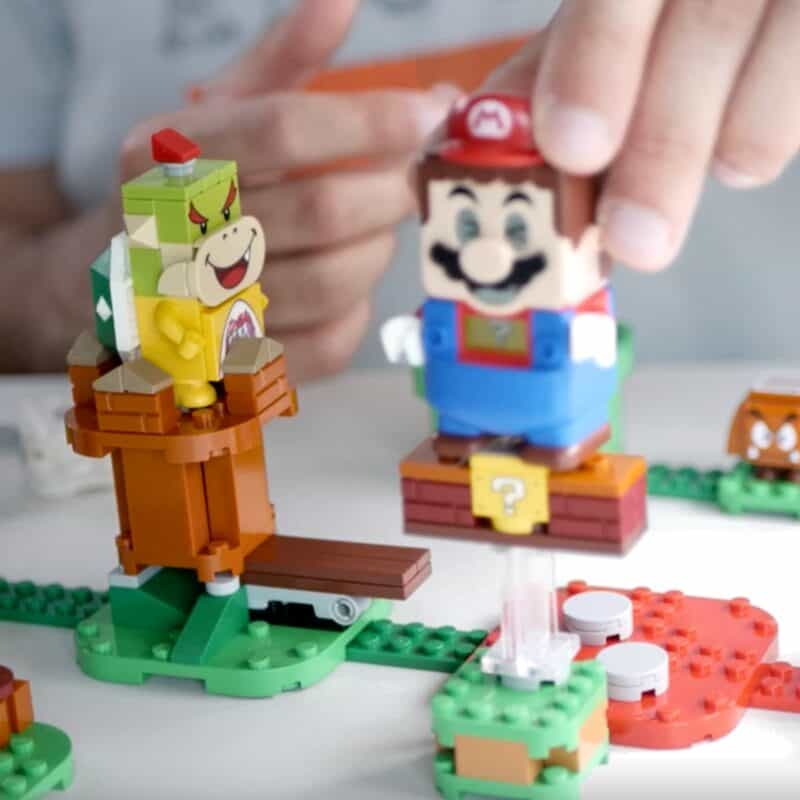 Time can run out, Mario can swim in the water. When you're done you can see how many coins you've earned by defeating all the monsters and doing the special things that are required.
You can tell which enemies you defeated because Mario knows that, because you jumped on barcodes that Mario can scan. That's essentially how the game works.
Of course it gets more and more fun as you get more challenges for Mario and you can create any type of scenario you want. For example, you can beat Bowser Jr first and there are also a few mini-bosses in between.
So you can build as many Mario challenges as you want, for example by connecting to an expansion.
And now you have an extra challenge for Mario to beat. The extra challenges also have barcodes on the back of their heads so Mario knows which one to beat.
Lego Mario is suitable for children from the age of six and I think you can start a set like this when they are four.
My son started Lego Mario when he was four and it was because he loved those hamster videos on YouTube so much.
He wanted to make his own hamster maze with Lego, so this is the perfect toy for that.
There are lots of different pieces here to get you started with Lego Mario so your kids can get a little creative.
You do need two AAA batteries for Mario, but it lasts quite a long time, so that's great.
The starter set comes with the Mario character. Mario cannot jump himself because you have to guide him through the maze and make him jump on different challenges.
So it's up to your kids imagination to come up with more courses for him and determine where he will succeed and where he will fail.
You need this starter set to use the expansion sets, purely because you need the Mario.
Sure, you can buy an expansion set and just play with it and play with the characters, but you don't have the added benefit of using Mario with the app and barcode that come with the characters.
There are no instructions in the box, so everything happens within the app. I think that's good because it saves a lot of trees, and I think they chose to do it this way because you need the app to play with Mario anyway.
You can of course attach all these parts separately, but you can also build this on a Lego base element, so that the pieces hold together better, especially if you are building on a carpet.
You don't necessarily need the app to build it. You can find the building instructions at lego.com. And you don't necessarily need the app to play with it.
Mario makes all the sounds even without using the app, even if he's not connected to it.
The app is just a way to see your score, how you did and save your different builds.
My son also often plays with this without using the iPad or one of our phones because he can't always access it due to screen time.
You can play with this toy with two children. They can take turns and see who can perform the best, or we sometimes play that one is Mario and the other is the other characters like the Goomba or the mini-Bowser.
And of course you can always buy the Luigi or Peach set so two kids can play with Mario at the same time and build a lot more at the same time.
You can connect them both to one device so they can basically play multiplayer.
I think this is perfect for kids from four to about eight years old. I think after eight years they will lose interest in this.
It is of course fully compatible with classic Lego or other Lego sets, such as Lego Minecraft. My son likes to add the scenery, like the zombies and creepers, to this set so he has extra challenges.
You can of course also build other Legos on these baseplates, and if I could recommend one expansion set to combine with this set, it would be the Chain Chomp. It's a classic character that everyone loves and it's a really nice addition to this set.
You can download the new Lego Mario app on multiple devices. We use it on an Android phone and on the iPad. You can download it on both and then log into your account so everything stays connected.
I think without an expansion set, interest in this set can fade pretty quickly. So like most of these building sets, you really need to collect more of these sets to keep things interesting.
But of course you can buy this set first and see if your child really likes it. If he's a Mario fan, like my kid, who watches YouTube videos with Mario all the time, I think he'll love it. But over time you will want to purchase some expansion sets.
Even Mario's cap can be removed, and that's also because you can get some add-ons for Mario to give him different outfits.
Mario is quite big, it's much bigger than other Lego pieces, so you can't easily combine this with other types of Lego sets. I think he's about three times the size of a normal Lego character and about three inches tall (7,6 cm).
In this set, you get Mario's base outfit, a default outfit, so you can use him in this game, and then you can buy some expansion sets to give him different clothes and other abilities.
All in all, this is a great set and a great way to get started with Lego Mario.
Answers to get a better idea of ​​the set
Are the building instructions clear and easy to follow?
Yes, the building instructions are clearly illustrated and explained step by step. It is easy to assemble the set according to the instructions.
Are LEGO Mario's interactive features responsive and fun to play with?
Yes, LEGO Mario's interactive features are very responsive. It responds quickly to movement and touch, making playing with the set fun and interactive.
Is the LEGO Super Mario app a valuable addition to the fun?
Yes, the LEGO Super Mario app adds an extra dimension to the fun. It offers fun ways to play and includes useful tools such as zoom and rotate functions to make building easier.
Are the sounds and characters authentic and recognizable from the Super Mario video game?
Yes, the sounds and music played by LEGO Mario are authentic and instantly recognizable from the Super Mario video game. They add to the nostalgic and fun playing experience.
Do the bricks stay firmly together during play?
Yes, the bricks stay firmly together during play. They are of good quality and offer a solid construction, even with heavy use.
Does it offer enough variety and long-term fun?
Yes, the set offers enough variety and long-term fun, but only if you buy expansions. You can rebuild the bricks in different ways and combine them with other LEGO Super Mario sets, so you can always create new challenges and adventures.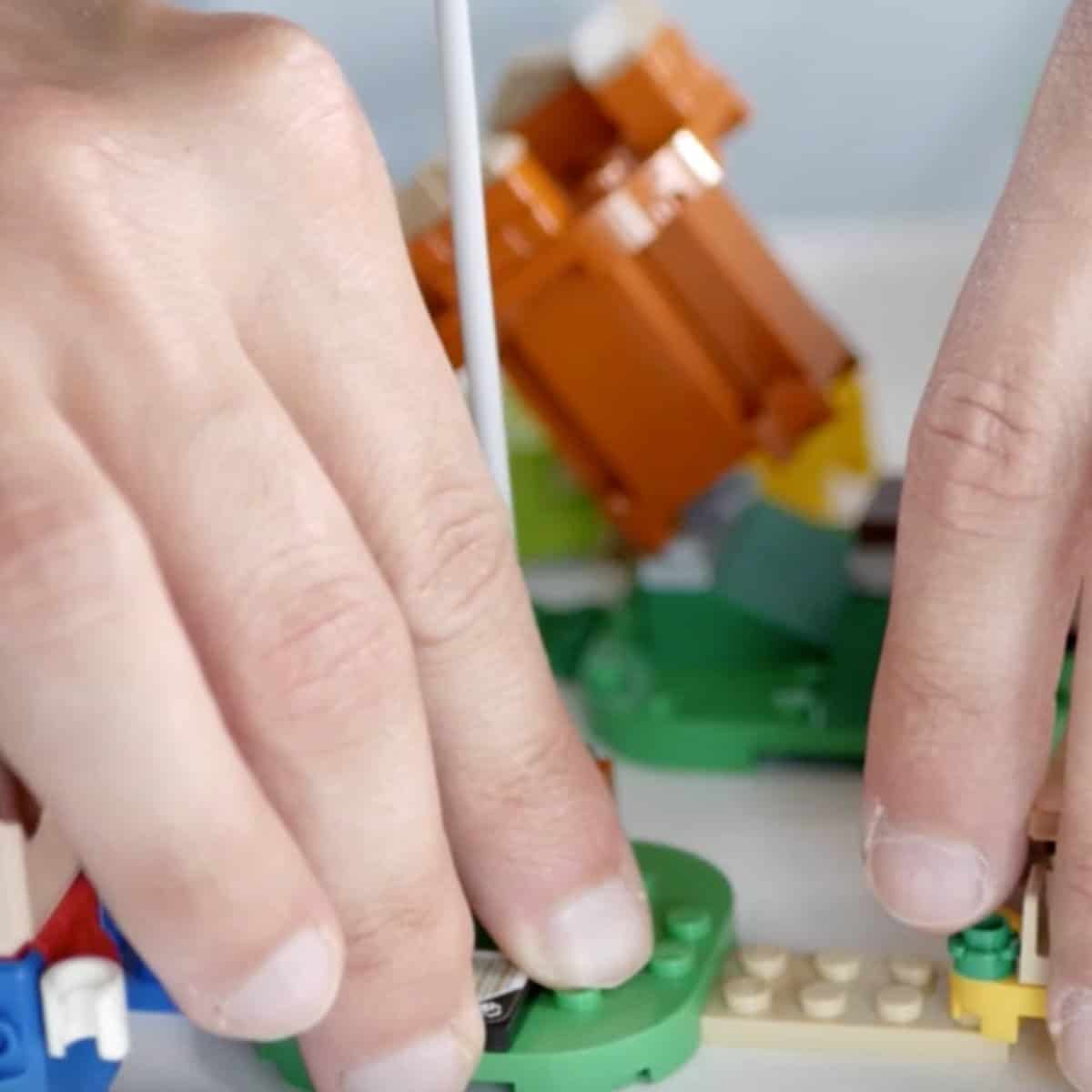 How does LEGO Mario react to different surfaces and colors? Is the color sensor functioning properly?
LEGO Mario reacts well to different surfaces and colors. The color sensor functions well and recognizes the colors on the bricks, allowing for interactive reactions and gameplay.
Conclusion
In summary, the LEGO Super Mario set offers clear building instructions, responsive and fun interactive features, a valuable LEGO Super Mario app, authentic sounds and figures, sturdy bricks, plenty of variety and long-term fun, and a well-functioning color sensor. All in all, it's a great choice for Super Mario fans looking for an interactive and creative gaming experience.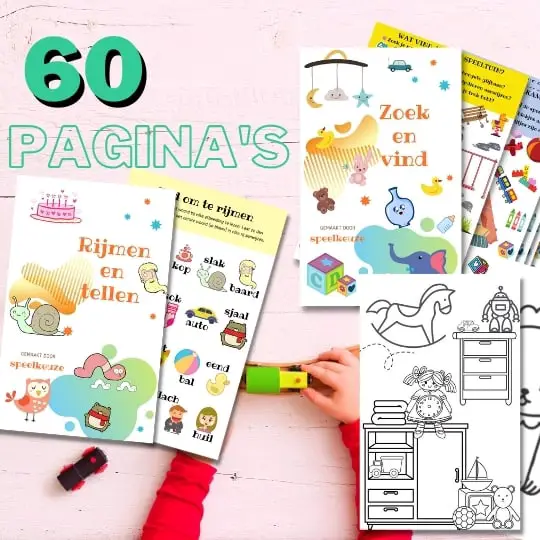 Always something to do for the holidays or rainy day?
Play Choice now has the ultimate activity book collection, with over 60 pages of fun coloring pages and educational puzzles.
Joost Nusselder, the founder of Speelkeuze.nl is a content marketer, father and loves trying out new toys. As a child he came into contact with everything related to games when his mother started the Tinnen Soldaat in Ede. Now he and his team create helpful blog articles to help loyal readers with fun play ideas.