Lenovo Tab 4 kids tablet review, is it suitable?
I enjoy writing these articles for my readers, you guys. I don't accept payment for writing reviews, my opinion on products is my own, but if you find my recommendations helpful and you end up buying something through one of the links I may be able to receive a commission on that.
More information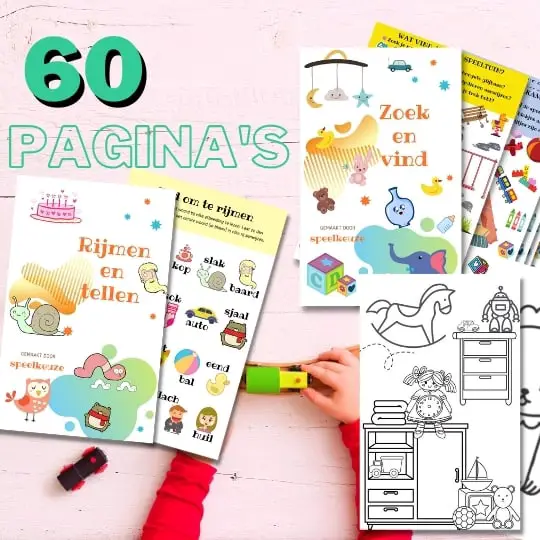 Always something to do for the holidays or rainy day?
Play Choice now has the ultimate activity book collection, with over 60 pages of fun coloring pages and educational puzzles.
The Lenovo Tab 4 10 inch, the budget-friendly tablet. But is it worth the money?
Without a doubt, the Lenovo Tab 4 is a great option for those looking for an Android tablet for their kids and want an affordable price.
In this article, I'll take a look at the Lenovo Tab 4 and its features for kids.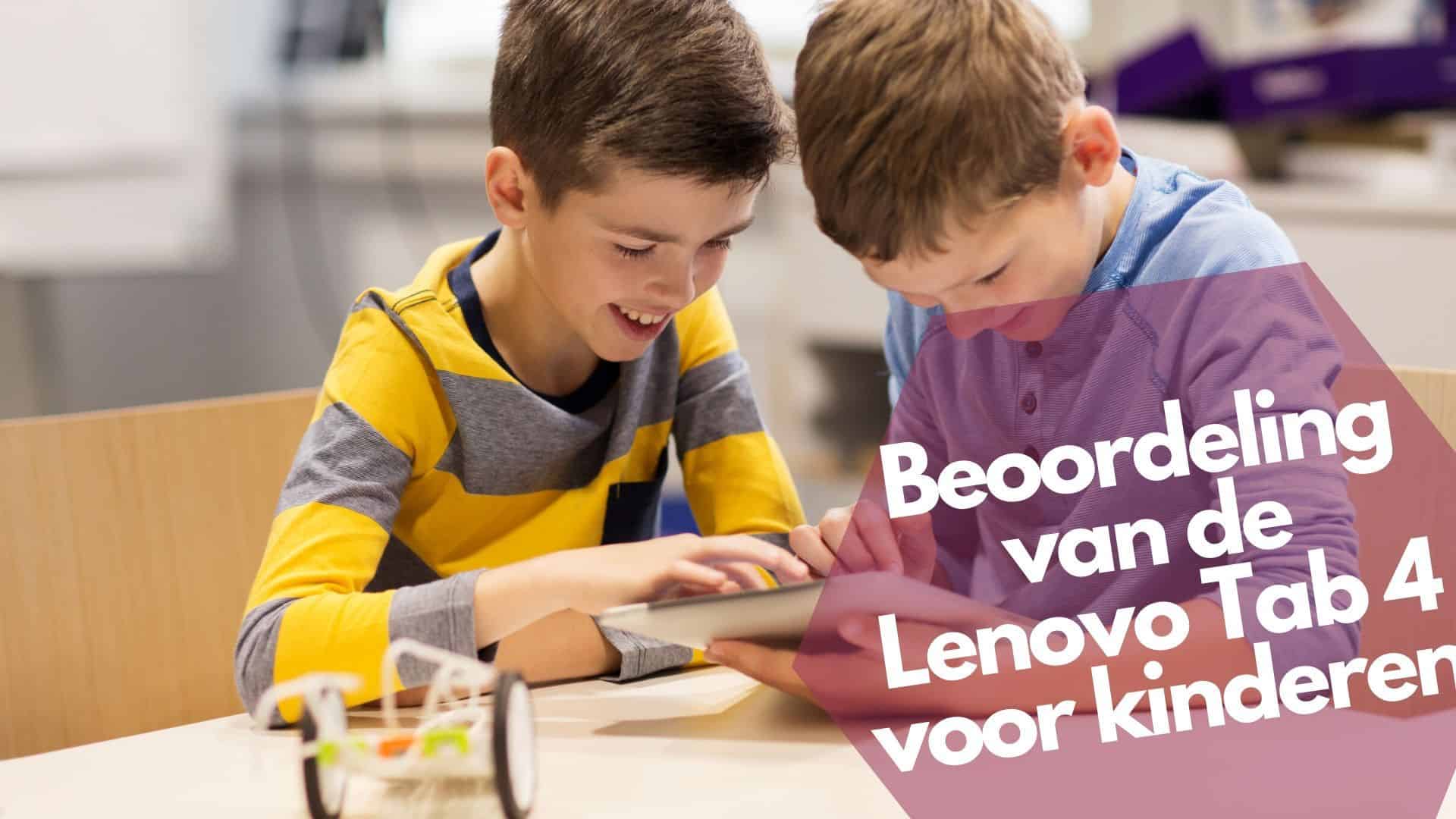 Although he just doesn't our top list with tablets for this year, it is certainly one to take into account, especially because of the favorable price level (check the latest price here).
Lenovo has yet another generation in their Tab series with the Lenovo Tab 4 tablet, available in:
8-inch version
10-inch version
The Tab 4 is the budget-friendly tablet of your choice with:
a 1,0 GHz Snapdragon 425 SoC with 2 GB RAM
a battery with a long life
and the option for multiple profiles so that the whole family can have their own settings
It has some updated specs from previous versions.
In this Lenovo Tab 4 10 ″ review, I take a look at the larger of the two tablets available to see how it performs.
First here is a brief summary and then I will go through all the parts in more detail.
The Lenovo Tab 4 is available here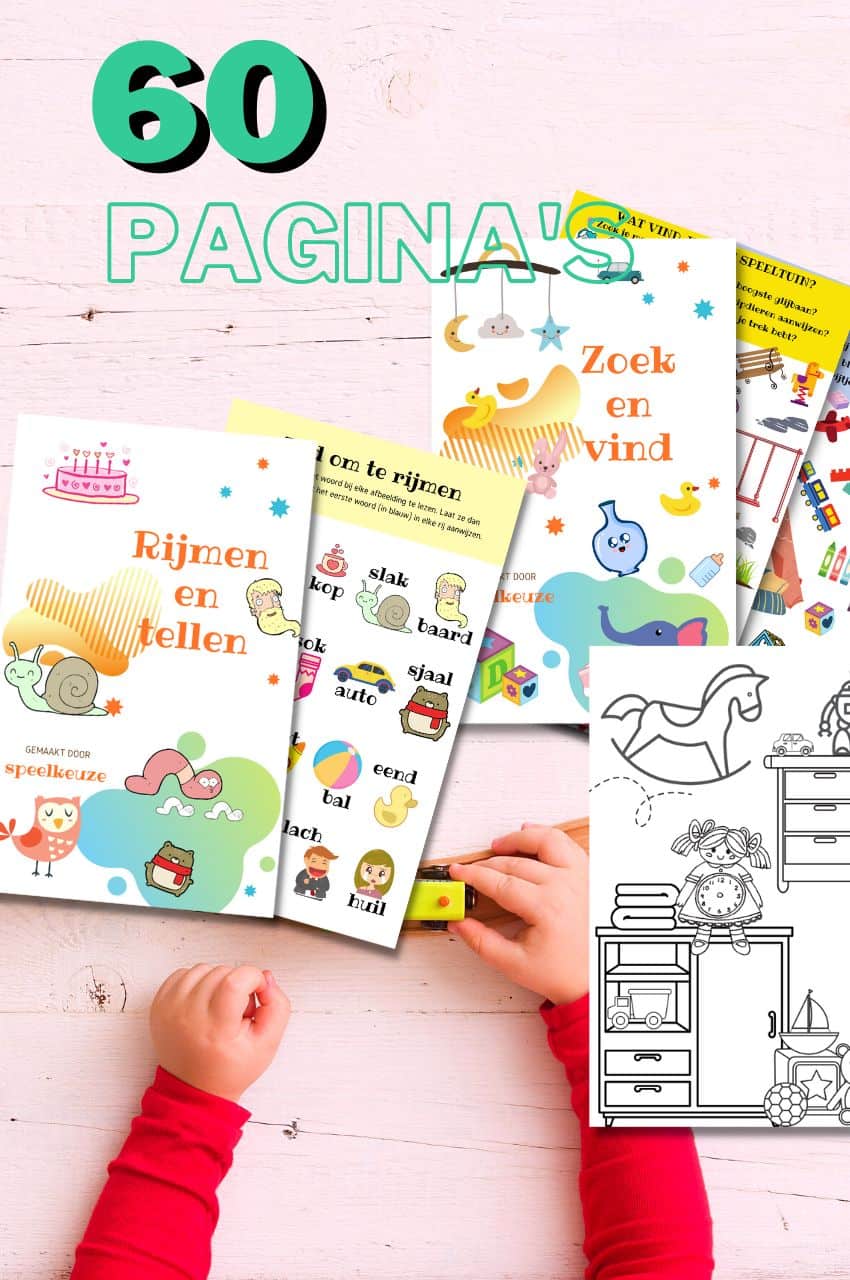 A play theme in your mailbox every month?
Fun play tips, activity books and more, with the first email being our free mini-guide "educational toys"
We will only use your email address for this newsletter and respect your privacy
Lenovo Tab 4 for kids, right?
The Lenovo Tab 4 is more of a tablet for the whole family than a real children's tablet. And then quite an affordable one with nice features.
If you want a tablet that the whole family can use, without having to buy a separate real children's tablet, it gives a good price-quality ratio.
However, you have to overcome Child Mode, and I'll explain how here.
Watch the summary in my video:
Or read on for the full review.
How to use kid-friendly mode on Lenovo Tab 4
Although it is a tablet that can serve as a great tablet for the whole family, the kids mode can be a bit cumbersome to use.
I'll explain three ways to use it here.
Method 1 to use apps for the kids:
When you log into the kids account, go to the parental controls icon in the top right corner
enter your verification password
go to Manage Content and then Apps
Scroll down there and you can unlock the Google Play Store
Once that is done you can install apps
Method 2 to prepare apps for approval:
Due to the multi-user mode of these new Lenovo tablets, the apps you installed in Owner mode are not available to other users.
The way to add additional apps to a profile is to do the following:
go to the child's profile and choose the folder "More apps"
select an app and enter the control password to access Google Play
once you are in Google Play, you can use the Google Play search function to go to another app you want to download
download the app you want to add to your child's desktop
once you are done downloading, log into Parental Controls in the main account and go to the Apps section
the app you downloaded should now appear in the list of apps you can 'allow' for your child
tick the box next to the apps you want to add to the list of apps in Parental Controls
The annoying thing is the setup of the Lenovo kids mode in this way, each with its own user.
Suppose you have bought and installed an app on your main account and want to make the app available to your child, you now have to buy the app again on that account.
Not very handy.
That's why I'm using method 3
Method 3 to install Google Family:
That's why I recommend getting the Lenovo Child Account System off the tablet. Instead, I have a Google family account (https://families.google.com/families) and set up an account for my kids (https://support.google.com/families/answer/7103338?hl=nl).
Simply from Android.
This gives them a more traditional Android user experience and also shares all purchased apps and movies.
Furthermore, the Google family account also gives you much more control over which apps they can install than Lenovo does.
Now you can also see how much time they spend on the tablets and using apps and block functions and make sure SafeSearch is always used when browsing.
You can now also set parental controls for watching TV apps and movies that they have access to.
It's a much better solution than Lenovo Kids mode.
So, with some independent setup, it is a great tablet for the family.
The Lenovo Tab 4 is available here
Specifications
OS: Android 7.1
Display: 10 "HD (1280 x 800) IPS (8" also available)
Processor: Qualcomm Snapdragon 425 @ 1,0 GHz
Storage: 16 GB (expandable 128 GB)
Memory: 2 GB
Camera: 5MP rear; 2MP front
Battery: 4.850 mAh / 7.000 mAh
Weight: 0,7 lbs (8 ") / 1,1 lbs (10")
What's in the box?
Tab 4 10 ″
MicroUSB cable / power block
Cleaning cloth
Manual
The design
Each tablet itself is about the same when it comes to design, a rectangular frame with rounded or square edges.
So when I say the Lenovo Tab 4 is like all other tablets out there as far as the rectangular design goes, I mean it too.
Don't take it as a bad thing as tablets have come this far by keeping it simple for consumers.
The Tab 4 has a nice design, which starts with the front of the device and has an 8 or 10-inch screen depending on what you buy with some nice big bezels and a front camera.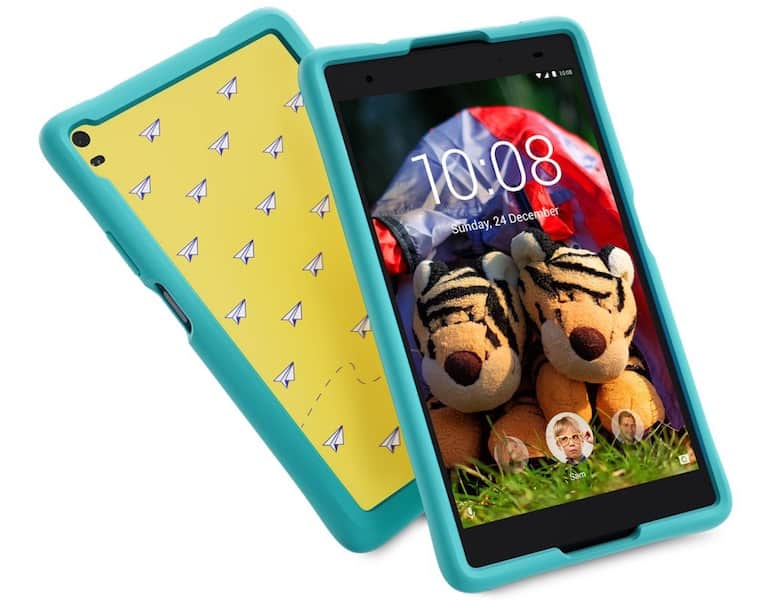 When you flip the Lenovo Tab 4 over, you get a simple back with only the top right camera.
The material used for the back reminds me of the OnePlus One's sandpaper that came out once, but it's not that rough.
Personally, I don't mind that type of rear.
The top part of the tablet has two speaker grilles with no buttons at the bottom.
If you go to the left side of the device, you will see the power / standby button and the volume rocker, both of which respond well.
You can't miss the power button, as it has a structure on the button, like Google's Pixel or the notification slider on the OP5.
On the right are the 3,5mm headphone jack (which some of us may want to keep forever), a microSD card slot and a Micro USB port.
I'm not sure why Lenovo took this route where USB Type-C is a norm these days, but if you go for a budget-friendly tablet, that's understandable.
The display
Tablets are meant to be bigger versions of smartphones, we all know that, but the only drawback tablets have in general is less resolution for pixels due to the larger screens.
The Lenovo Tab 4 can be bought in 8 or 10-inch and both have the same 1280 x 800 resolution, so no matter which screen size you choose, the display will be the same.
Speaking of the display, it's not bad at all, for a tablet I mean.
Viewing angles for text and images were good until the glare set in and soon showed up in the light.
Colors, on the other hand, were as accurate as you can get from a decent IPS display.
Black, blue, red and white were nice with the brightness all the way to max. Other than that, the display was below average, but ok for the price.
Lenovo has installed Android 7.1 Nougat on their budget Tab 4 while keeping it as close to Android settings as possible.
There is no stopover from Lenovo using their own software for Android which is great because I prefer Android and would make others happy knowing there won't be any lag whatsoever.
Like any other tablet from manufacturers, there will be some bloatware, but Lenovo has only put three of their applications on Tab 4:
SYNCit HD
SHAREit
and Lenovo TAB4 10.
Both SYNCit and SHAREit can be removed, giving you a little more room to work with, but the Lenovo TAB4 application can only be disabled.
I understand why it can only be turned off as it is a tour of what the tablet can do for you and show its specs.
For those of you with kids who will be using and sharing the tablet with them (good luck getting it back), Lenovo has added a kids mode so that your kids have already installed apps like a web browser, an app store, the camera, a games app and more can only use if you set it up.
There are parental controls for those parents who prefer to keep their kids off certain websites and the like.
A Kid's Mode is also included with the Lenovo Tab 4 10 "tablet.
Performance
While Lenovo ensures that people can buy this tablet at its affordable price, they have opted for a pretty decent processor so that users have more than enough multitasking power and processing power to eliminate any lag.
Lenovo went for the Qualcomm Snapdragon 425 64-bit SoC @ 1.0GHZ and added 2GB of RAM to keep the performance high.
And indeed, I didn't notice any hiccups with the time I had the kids tablet.
I know what you're thinking, the processing power and memory can't be enough for what I could possibly use this for.
Surprisingly, it did quite well with what I experienced.
Simple web browsing and streaming were the easier parts, but when I started working with it, I could really tell.
I kept 5 tabs open at a time and consistently did something different on each tab with little delay, but that was because some web pages had to be fully loaded.
Games, on the other hand, also performed quite well. Clash Royal isn't a heavy frame rate game to play, but it was able to let me play without any frames dropping.
It won't be a gaming tablet for your son or anything like that.
Sound
Sound means a lot to people when they buy electronics like laptops, smartphones and tablets.
One craze that ended after a short while was two front speakers, but luckily you get something with the Tab 4 and if that wasn't enough to make you happy, Dolby Atmos is Lenovo's choice for sound enhancements.
When playing any type of music genre or video, the sound quality was actually quite good when the volume was above 50%.
While there are speakers in the front, it doesn't get as loud as you might think when something is playing and can be a bit of a con for some.
However, thanks to the Dolby application, you can change the EQ to a movie, music, game, voice and custom option in the settings you like the most to enhance your experience.
The front-facing speakers provide quite decent sound at over 50% volume.
The camera
Tablets still have cameras, but the reason is for those who actually take pictures of their kids, or grandchildren, or themselves for backgrounds or upload them to social networks, or Skype with grandpa and grandma, but they're not really the best cameras out there. there are.
The Tab 4's rear-facing camera has a 5MP resolution for decent photos with proper indoor lighting and great outdoor photos.
As for the front camera, you're looking forward to a 2MP shooter that's no better than your car's rear camera.
The camera application is simple and I would rather see other providers do the same as many camera apps can be more than what they really need.
You get the shutter button just like all other camera apps, a video button, an HDR option, a button to switch between the rear and front cameras, and a setting option.
With the right exposure, you can take a few good photos with Tab 4.
The battery life
Battery life is something we all look for when it comes to electronics. How long will the device last with little to heavy use?
Well, the 8 inch comes with a 4.850mAh battery that can hold a lot of juice for some medium to heavy users.
The 10-inch model comes with a battery capacity of 7.000 mAh, which will definitely get you through your days.
For the time I've used the 10-inch model, the battery life has been full for what my kid and I used it.
I let it play on kids mode, while watching Netflix for entertainment and occasionally browsing the web while using the tablet.
For a few hours a day I used the Lenovo Tab 4 for a bit of web browsing and watching two episodes of a 30 minute show and the battery still held up without shutting down the device.
On day two, I just had half a battery left, which gave me enough time for my son to play games for an hour.
By the end of the night on day three, I had to recharge the battery.
I thought there would have been another day or at least half a day of use, but getting three days out of a tablet that was only used for a few hours at a time is great.
The battery life is very dependent on how you use the Lenovo Tab 4, your battery life may of course differ from my experience.
Pricing
If you didn't know, Lenovo has made two different versions of the Tab 4, an 8- or 10-inch display with the same specs except for the size of the battery, with an affordable price tag that you really can't beat.
The 8-inch screen has a much lower price, while the 10-inch counterpart is about 80 euros more.
Both are therefore somewhat in the lower segment of the market, for full-fledged tablets (check the latest price here).
Conclusion
Without a doubt, this is a great option for those looking for an Android tablet and want an affordable price.
The screen sizes are perfect for what you're looking for, the performance is good enough for those who might just use it for work and not actually play, the battery is also exceptional.
Here's a video about the convenience of the Lenovo Tab 4:
If you want a full-fledged tablet that you will occasionally work or surf on, then this is a great device for its price.
Is it only for the kids then there are too cheaper alternatives like the Waiky
Also read: what is the kids app from Youtube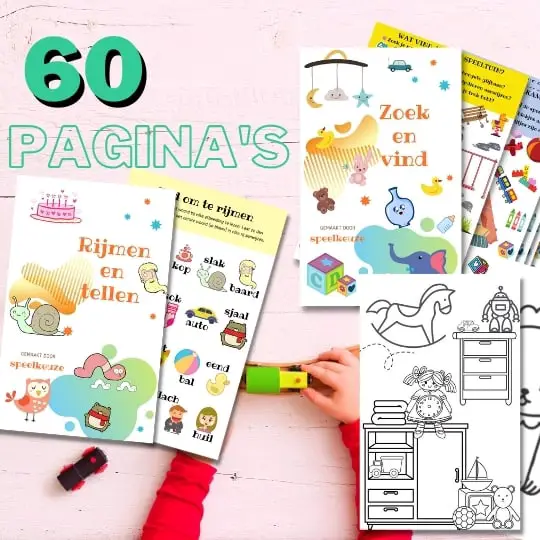 Always something to do for the holidays or rainy day?
Play Choice now has the ultimate activity book collection, with over 60 pages of fun coloring pages and educational puzzles.
Joost Nusselder, the founder of Speelkeuze.nl is a content marketer, father and loves trying out new toys. As a child he came into contact with everything related to games when his mother started the Tinnen Soldaat in Ede. Now he and his team create helpful blog articles to help loyal readers with fun play ideas.