Let your kids teach themselves with these 8 educational apps!
I enjoy writing these articles for my readers, you guys. I don't accept payment for writing reviews, my opinion on products is my own, but if you find my recommendations helpful and you end up buying something through one of the links I may be able to receive a commission on that.
More information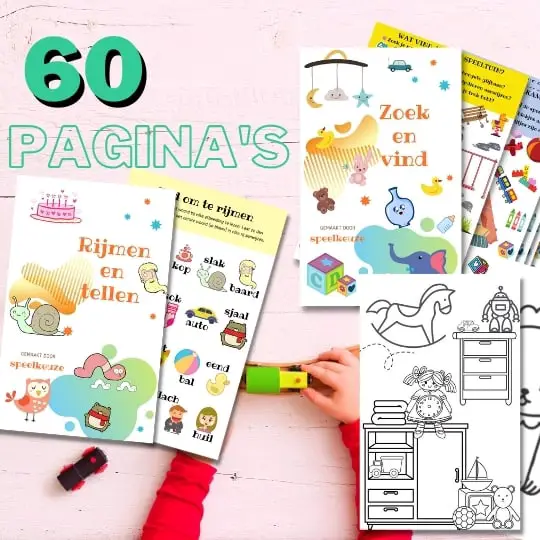 Always something to do for the holidays or rainy day?
Play Choice now has the ultimate activity book collection, with over 60 pages of fun coloring pages and educational puzzles.
The education system is of course always changing, the teaching material they now use in schools with our children is very different from what we as parents had at school.
At the turn of the millennium, when the world was just beginning to use the Internet and as technology and electronics began to improve rapidly, the educational system was no longer a complete system, but then broke down into several other systems, by itself study to home schooling.
Of course, children still go to school for the most part, but nowadays you can make your child learn easier than ever before by using apps!
To show you how kids of the future can get 10 times smarter than in your own generation, here are a few educational apps for kids that can jump-start them so that your child might even jump past the school's learning system.
Also read: 5 tools for limiting kids' screen time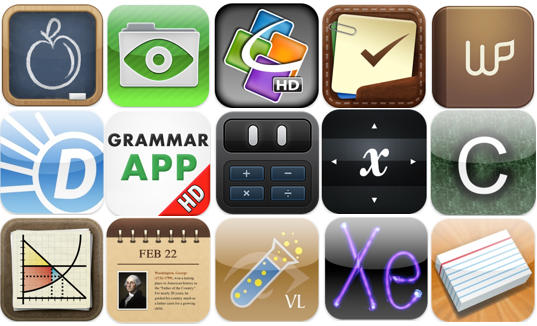 Amazon Kindle - the first thing a child learns is of course to read, write and count. Amazon kindle has a large virtual library full of books (including child-friendly content) that you can share with your kids and teach them how to read early and quickly. Before you know it, your child is a super fast reader and you will see how they learn to write even faster. After that, they quickly learn to calculate and are so efficient at school that they are fully prepared (and perhaps even ahead of their classmates) to (for example) group 5. Ultimately, this app makes it easy to move from level to level, all the way up to a college student's level. Isn't learning great?
ClassDojo - This app is a virtual meeting place for teachers, students and parents. They can interact with each other and talk about the child's progress in school and in some cases, even tutor if the teacher thinks the child needs it. Unfortunately, the creator of this app has failed to understand that teachers are often overworked because of the work in the classroom itself and may not have time to talk to parents online. This can make it difficult to find a teacher who wants to do it this way.
com Flashcards - This app is more like a dictionary of sorts than a classroom education and can teach your child new and unfamiliar words plus the meaning. You can also take a test at the end of each lesson to see how much information your child has stored. It makes learning more fun, because when you sign up for the premium membership, you get access to all the other flash cards that other users have created, now around 75 million! Because this app is used by people all over the world, your child can also learn another language that way. There are many other things you can do with these flash cards, which is why we highly recommend it.

Duolingo - As children, we have never been exposed to the amount of information that our children can access themselves today. With Duolingo your child can learn different languages ​​such as English, Spanish, French, German, Italian, Irish and even Danish. In a few weeks or months, you will be surprised at how much and how quickly your child has learned these languages ​​and maybe even start a conversation with people from these countries! According to the makers of this app, you can already learn a language if you use the app for 36 hours, which is the equivalent of a full semester at a university. Sounds crazy right? Well let me tell you that a 9 year old child from the Philippines learned English by playing the Counter Strike game! Yes, you read that correctly. A pretty aggressive shooting game taught him how to speak and write English, better English than his 4 English teachers. There is also a writer who had a master's degree. He learned English by reading comic books, he himself came from the slums in Africa. Learning by using the internet is therefore not that far fetched.
dragon box series - If you have trouble teaching your kids math, let DragonBox take it over. It is designed to be efficient, effective and simple enough that even a 5 year old could do it. They have sets for ages 4 to 8 and for ages 9 and up. Each set teaches your child the fundamental aspects of math, from number addition to algebra and so on. Maths can be tricky for many people and children, so it's smart to start young with this app.
edmodo - this app is a step up from the ClassDojo app. The app encourages them to improve their studies and habit of studying, as they are sometimes lazy about this. The bonus of this app is that it has an achievement tracker that will keep the kids, their parents and teachers happy by showing the child's progress. Although with this app you will also have trouble getting the teachers on board with this plan.

google classroom - Quality learning is never second with the app as it is backed by the entire Google database plus the amazing creators who created this app who have put in thousands of hours of research to give users the best educational tools. The app has some similarities with the ClassDojo app and the Edmodo app. Although it raises the same problems - namely, the fact that you need to find teachers who are willing to put their time into online education and work outside of school and may not be paid to do so.
YouTube Kids - You can download YouTube Kids from the Google play store if you have an Android device. The creators of this app have only added content that really matches the interests of the children and filters inappropriate videos from the app itself. It's a bit like Amazon Kindle but everything is in play back mode. You can rest assured that all content is safe for children and that there are many videos on it that can teach your children something, most of them are very educational! I have here wrote an article about setting up Youtube Kids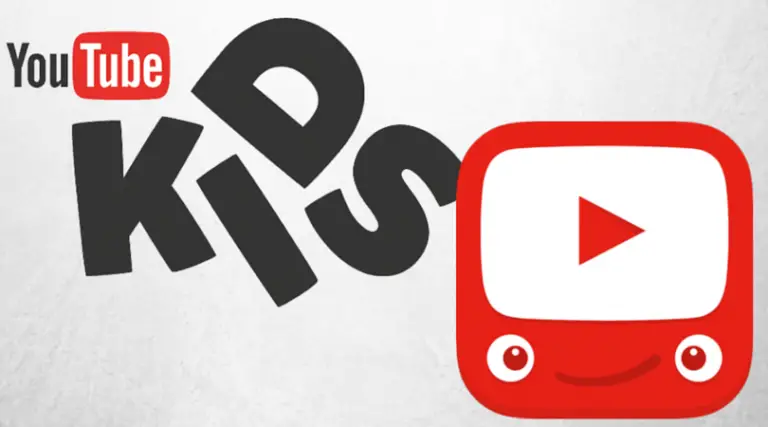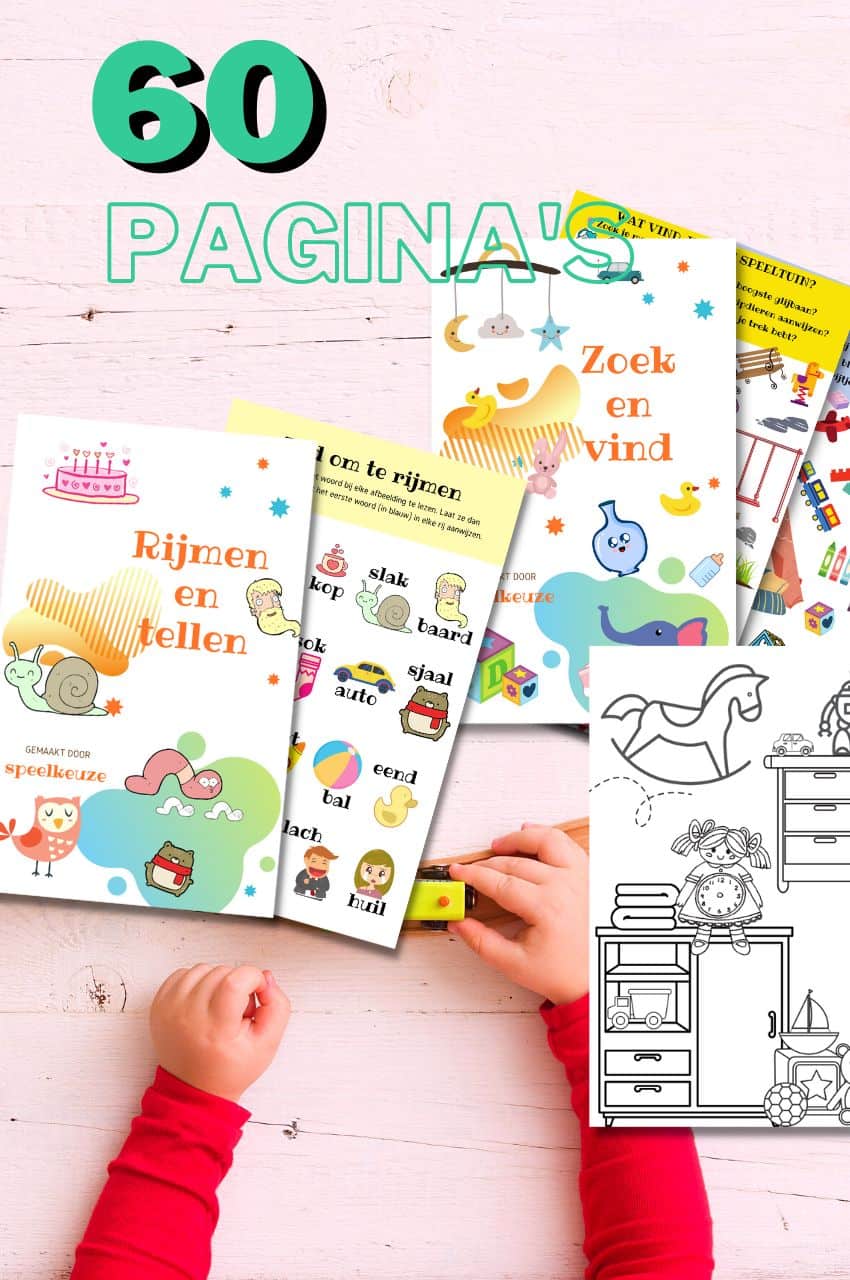 From toddler to toddler activity book collection
Educational games and coloring pages for 3 to 6 years
Your toddler and preschooler will love this e-book, along with the accompanying printables. He or she can play with it at every stage of development, together with mom and dad.
Buy at Bol.com
Conclusion
Of course, the apps we've mentioned can't all be great. However, your children, if they have enough time and are given the right tools, can without a doubt master everything. Add a little motivation as they learn more and as a parent you will be very satisfied and happy with such a great child. Do your best to make learning fun and playful for your kids, so they will never want to stop learning, which is very important at any stage of life!
A lot safer on the internet than with that stunting what they do outside :)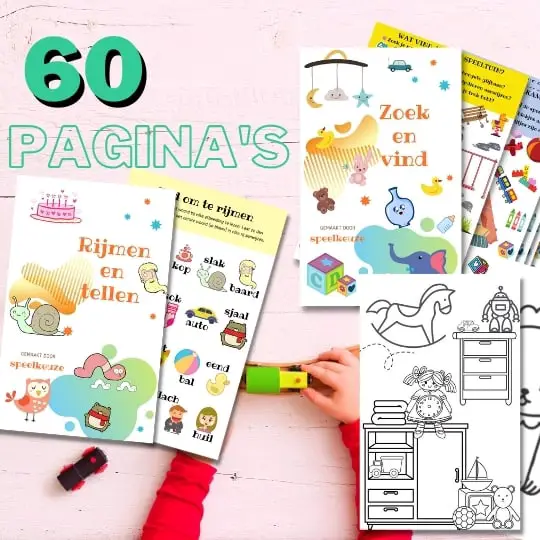 Always something to do for the holidays or rainy day?
Play Choice now has the ultimate activity book collection, with over 60 pages of fun coloring pages and educational puzzles.
Joost Nusselder, the founder of Speelkeuze.nl is a content marketer, father and loves trying out new toys. As a child he came into contact with everything related to games when his mother started the Tinnen Soldaat in Ede. Now he and his team create helpful blog articles to help loyal readers with fun play ideas.