Magformers Basic Set Line Reviewed: Best Magnet Tiles
I enjoy writing these articles for my readers, you guys. I don't accept payment for writing reviews, my opinion on products is my own, but if you find my recommendations helpful and you end up buying something through one of the links I may be able to receive a commission on that.
More information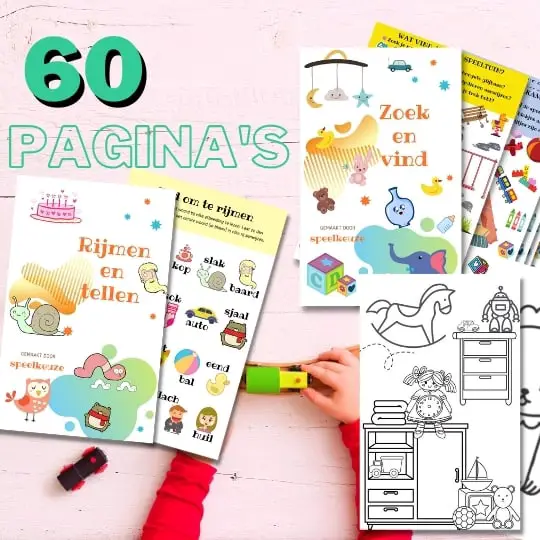 Always something to do for the holidays or rainy day?
Play Choice now has the ultimate activity book collection, with over 60 pages of fun coloring pages and educational puzzles.
Magformers are the original magnet tiles with an open interior. This makes building with it easier and more difficult at the same time.
They are suitable from 3 years, but it really becomes fun for toddlers when they can come up with things themselves.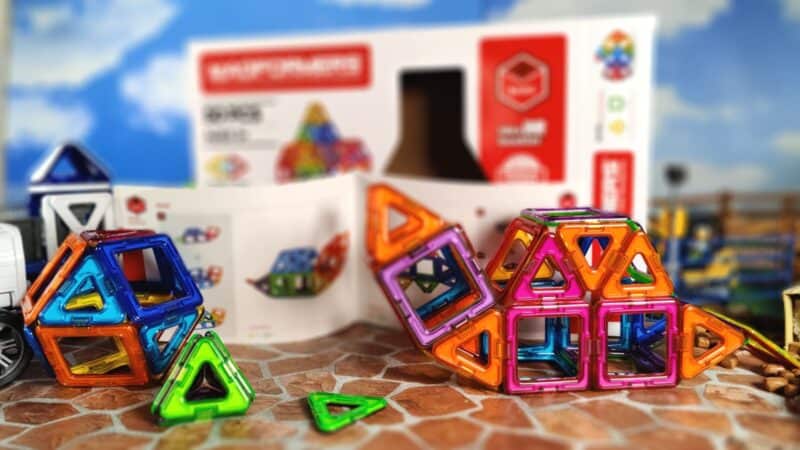 This is a challenging toy that encourages thinking about shapes. More on that later.
Best overall magnetic toy
Magformers
Basic Set Line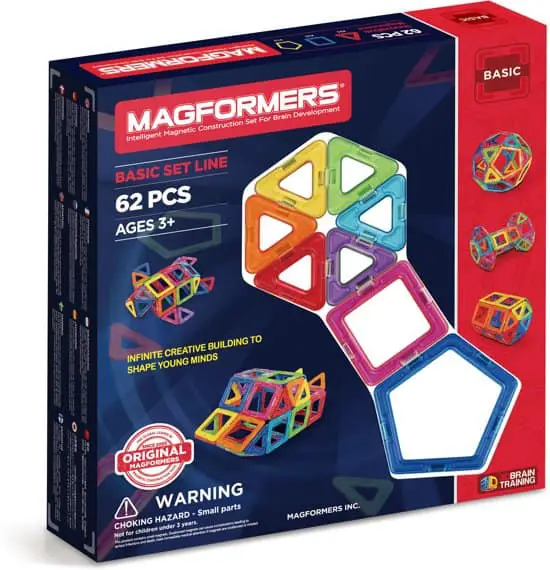 Best for
Strong magnets that rotate so it always sticks

Great examples book

Greatly stimulates spatial insight
Less good
Very hard to build with

Won't be fun for every kid
Let's get the specs out of the way first, but feel free to skip to the part of the review that interests you the most.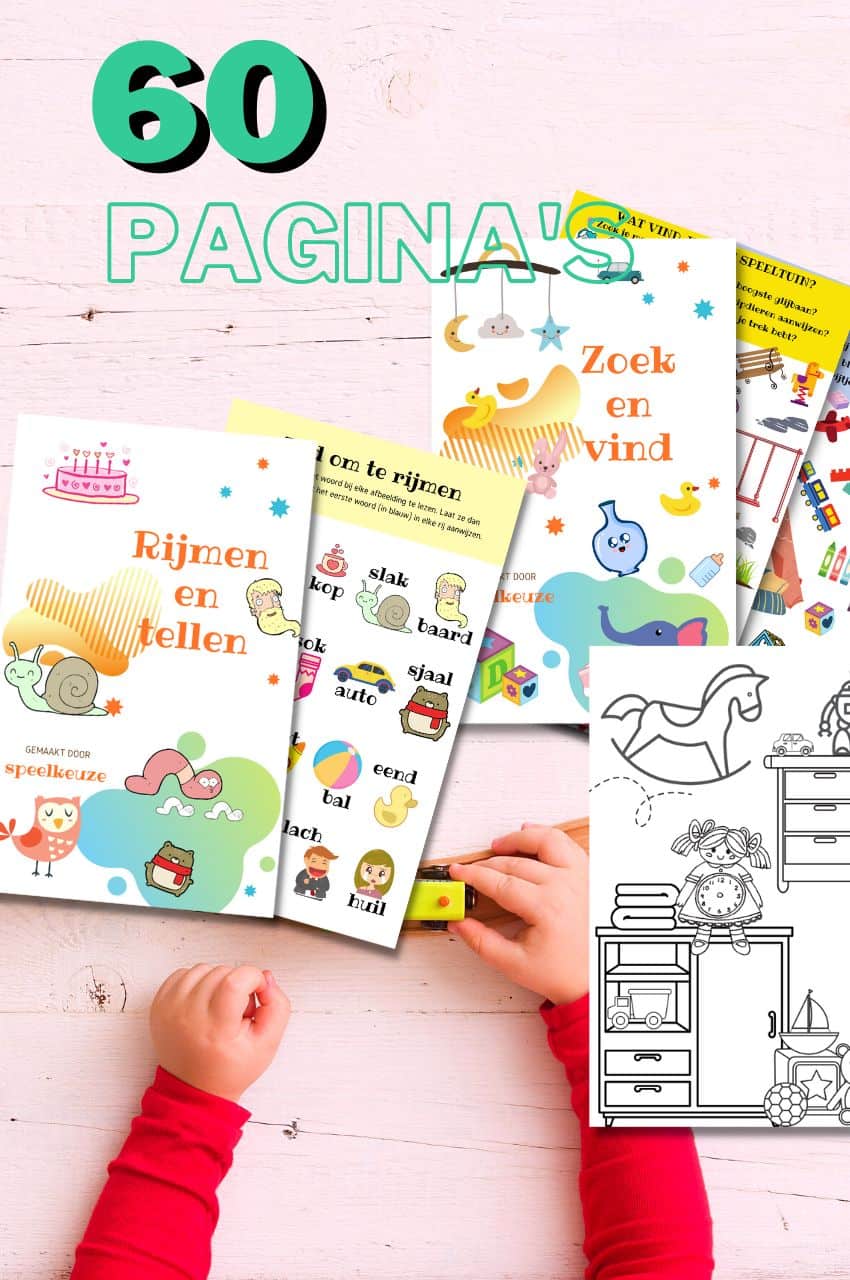 A play theme in your mailbox every month?
Fun play tips, activity books and more, with the first email being our free mini-guide "educational toys"
We will only use your email address for this newsletter and respect your privacy
Specifications
Type: Construction toys
Construction method: Magnetic
Voice toy: Yes
62 parts: 20 triangles, 30 squares, 12 pentagons
Illustrated idea booklet with approach and explanation
Magnets: Neodymium Rare-Earth Magnets
Compatible with all Magformers tiles and accessories
BPA free HQABS plastic
What are Magformers?
The Magformers Basic Set Line has 62 parts (other smaller and larger sets are also available) so that your little one can build endlessly.
The parts are very sturdy and the magnets stick well.
Especially because the magnets can rotate within the plastic casing, a technique that Stick-O magnetic bars also use.
As a result, there is never a tile that does not stick to another, something that other magnet tiles sometimes have.
This set invites you to do something in the Montessori philosophy "Open-ended play" is called, there is an awful lot possible and this requires creativity and perseverance.
There are different shapes of tiles so you can make all kinds of things with it:
20 triangles
30 squares
12 pentagons
Those pentagons are a new addition that allows building more different shapes.
Older sets don't have these pentagons yet so watch out when you buy one. It's a really nice addition.
Educational: more than just magnetic tiles
With this toy, your child is able to build 2D and 3D models, using the magnetic parts.
Due to the open shape, these tiles encourage more STEM play where you have to think about shapes and how they are put together.
I have tried several magnet tiles and only this one brings that extra challenge to the fore.
Sure, you can build nice houses and towers with it, but the real power of Magformers is in the STEM playing.
The booklet is full of examples of how to build geometric shapes.
It is also easiest to lay the tiles flat first and then gently pick them up so that they click together to create the correct shape.
This makes it VOICE. You learn about how the shapes are constructed.
Magformers has won the Family Choice Award and the prestigious Platinum Award from Oppenheim Toy Portfolio, the world's most renowned consumer rating agency, for two of their products.
This recognition confirms the outstanding quality and innovation of Magformers toys, which help children to develop their creativity and imagination.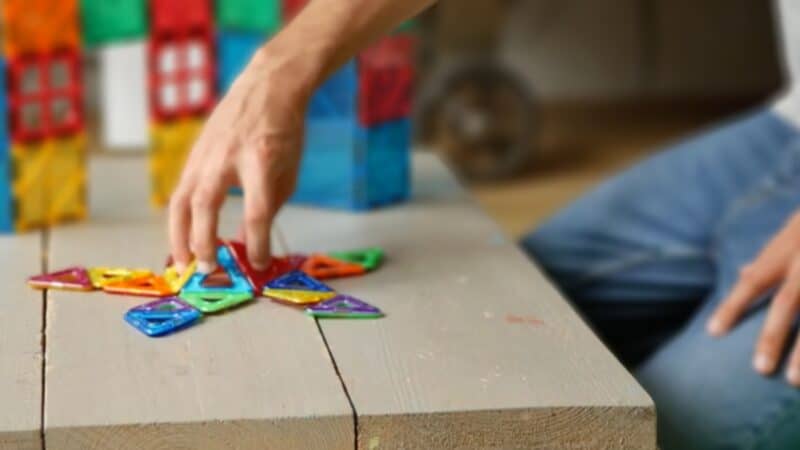 For what age are the Magformers magnet tiles?
I also found it quite challenging in the beginning and it takes some building practice. Still, my 3-year-old son was able to make quite a bit with it, first just sitting on the floor: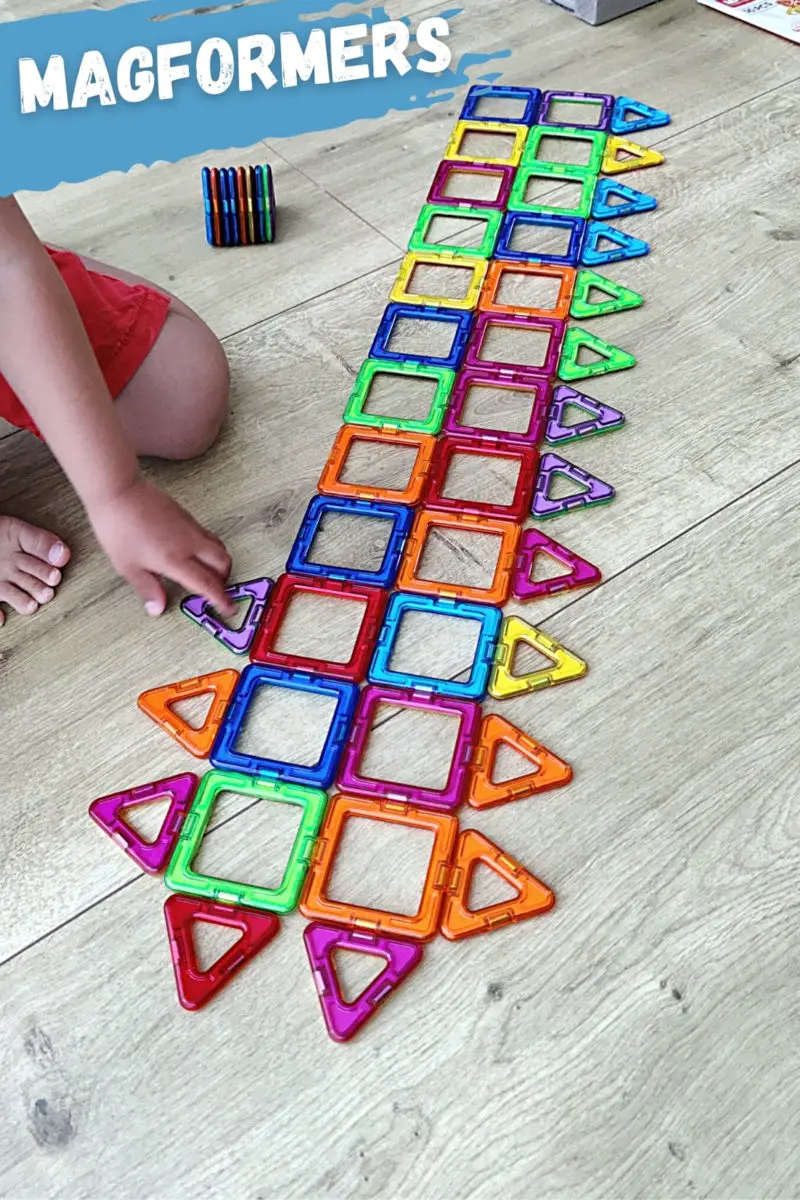 But after a few days of practice, he was already able to make a high tower himself: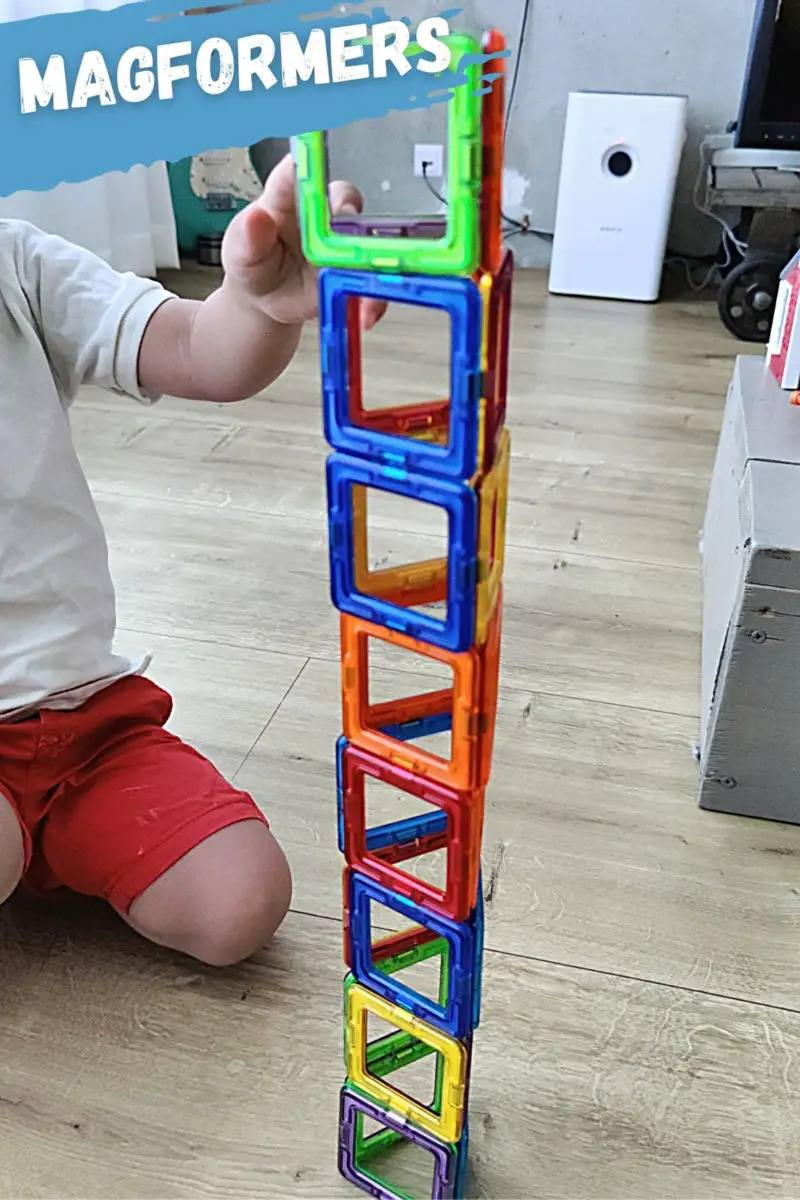 This really becomes a very nice set from toddlers with a age of 4-5 that they can work with themselves.
They can then put a lot of energy and creativity into it.
Some reviews say that their 4-year-old can already recreate the shapes from the booklet, but most reviews say that it gets really fun from 5 years old.
And that's my experience too.
The toy stimulates the development of fine motor skills, creativity and trains the brain.
The age limit at which Magformers are fun for kids is between 3 and 10:
Magformers for 1 year: Babies are still a bit young for Magformers and they can't do much with it except grasping. The tiles are big enough so it should be possible without any safety risks.
Magformers for 2 years: A XNUMX-year-old cannot yet build with the tiles. They might think it's funny that it's pulling together, but they can't come up with any ideas.
Magformers for 3 years: Although other magnet tiles are more suitable for this age, your child can already start with flat 2D creations and perhaps a tower. Due to the open construction, it is more difficult to play with Magformers than other magnet tiles.
Magformers for 4 years: They are probably starting to find the geometric shapes that make Magformers more fun than other tile brands already interesting. They may already be able to make the cube, but you will have to make the rest so they can watch.
Magformers for 5 years: Making the examples in the booklet will largely succeed. Now Magformers are really getting fun and being used for what they are meant to be used for. They can also invent other things like robots or castles.
Magformers for 6 years: From the age of 6, your child will come up with geometric shapes and will want to look up more ideas on Youtube. A very nice age to experiment with.
Magformers for 7 years: Some children will find it more fun to build more castles, robots, or other things that can be put together and also quickly dismantled. Others will be increasingly interested in the geometric shapes.
Magformers for 8 years: Kids who are very interested in the geometric shapes will be able to get even more out of it and create intricate structures. Here it is important to have more tiles than a basic set. Other kids get bored with it.
Magformers for 9 years: The most fun is probably gone and they will play with it less. Some kids will make even better builds, but not so much anymore.
Magformers for 10 years: Occasionally they still play with it, but the interest will most likely not be that great anymore.
This is what you would call the most complete and creative toy ever! Your little one will never get bored with this toy!
Best overall magnetic toy
Magformers
Basic Set Line
Toddlers love to discover what you can do with it while playing, but also at a later age there are much more difficult things to build.
If you would like to start with a smaller set, you could go for 30 parts first. Although it starts to be more fun when you have more parts.
Here's our video to get a good look at the set:
Why are Magformers so expensive?
Magformers are made with neodymium magnets. These are pricey, but also ensure that the tiles stick together very well. In addition, a lot of research and development has gone into the rotating magnet system so that each tile always sticks to another.
This makes Magformers more expensive than other magnet tiles.
Are all Magformers sets interchangeable?
Magformers sets are interchangeable. Some sets also include extra accessories, such as the Magformers police set with wheels. These accessories can be used on any Magformers sets and all tiles stick together.
Are Magformers tiles dangerous?
Magformers tiles are not dangerous. The pieces are quite large and the magnets are safe inside. Magnets themselves are very dangerous if swallowed, but I've tried to break them with a lot of force myself with a rock, but they don't break.
Magformers tiles alternatives
Cheaper Desire Deluxe magnet tiles
Magformers magnetic tiles knockoff
Desire Deluxe
47 parts tile set
The different shapes and house-like tiles that you get are a nice addition. That makes the tiles slightly more expensive than PicassoTiles, but perhaps also a bit more fun.
Do you have to buy the original Magformers or can you also get the cheap Desire Deluxe magnet tiles (reviewed here) to buy? Is cheap expensive? It's not that bad.
The Desire Deluxe tiles are fun to build with younger children, the tiles are a bit larger and more robust to grip, which makes stacking into a building or castle a bit easier.
It's clear that Desire Deluxe is more focused on making figures and buildings, and Magformers more on educational geometric shapes, you can even see it from the examples in the booklets.
With the Desire Deluxe tiles you can more easily build larger structures, even with younger children.
Desire Deluxe costs €0,53 per tile and Magformers €1,29 per tile (counted in a comparable set of around 45 tiles). So that makes a lot of difference.
Smartmax Starter Set
Best magnetic rods to build with
SmartMax
Rods Start Try Me
Clicking these together is a lot easier than the tiles from Magformers. This makes the toy really suitable from 1 year old as SmartMax says.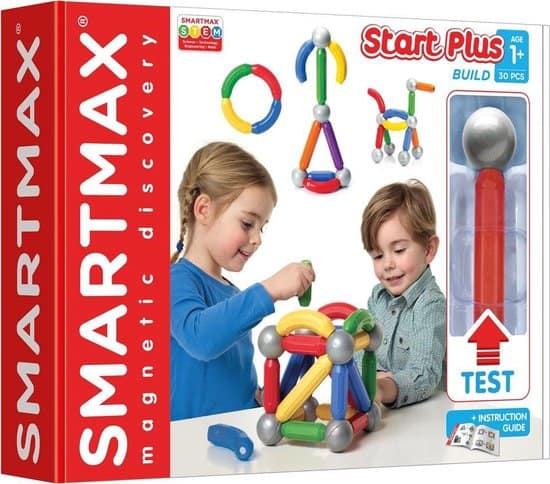 De Smartmax Starter Set (reviewed here) is suitable for slightly smaller children.
Where Magformers is especially fun from the age of 5, Smartmax is fun from 3 to 5 years.
Unfortunately they don't fit together, otherwise you could buy these first and then expand, but Smartmax is a really nice introduction to building with magnets.
Conclusion
If you want educational magnetic toys, go for Magformers. If you just want to build a nice building and you have a small budget, then it's also fine to choose Desire Deluxe and build a larger magnetic tiles set for cheap.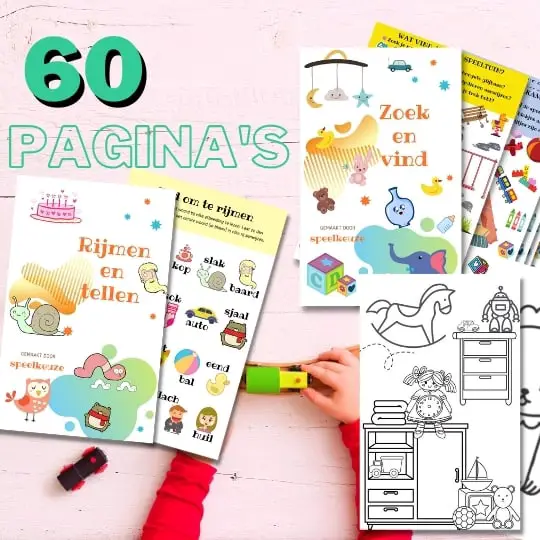 Always something to do for the holidays or rainy day?
Play Choice now has the ultimate activity book collection, with over 60 pages of fun coloring pages and educational puzzles.
Joost Nusselder, the founder of Speelkeuze.nl is a content marketer, father and loves trying out new toys. As a child he came into contact with everything related to games when his mother started the Tinnen Soldaat in Ede. Now he and his team create helpful blog articles to help loyal readers with fun play ideas.