Make your own kinetic sand | Complete recipe for at home
I enjoy writing these articles for my readers, you guys. I don't accept payment for writing reviews, my opinion on products is my own, but if you find my recommendations helpful and you end up buying something through one of the links I may be able to receive a commission on that.
More information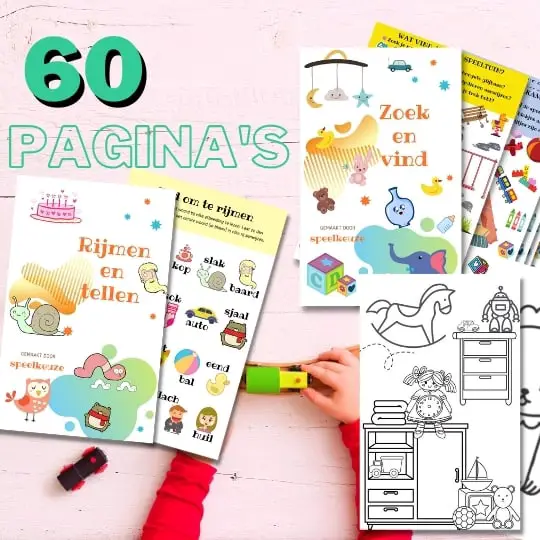 Always something to do for the holidays or rainy day?
Play Choice now has the ultimate activity book collection, with over 60 pages of fun coloring pages and educational puzzles.
The making of kinetic sand is a great sensory play activity and one that a child can help create.
Let them be your science assistant and practice measuring, pouring and mixing skills.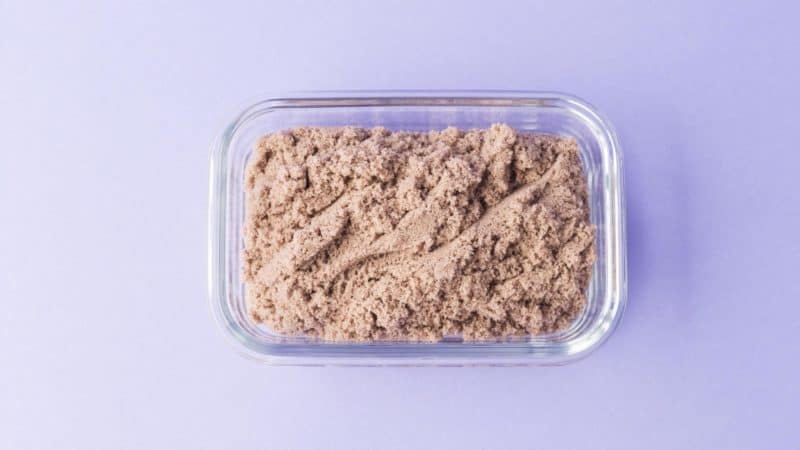 It's no secret that kids love to play and get messy, but why would a sensible parent want to bring a potentially complete mess into their home?
Well, kids play in all sorts of ways to develop fine motor skills, gross motor skills and develop social skills.
There are activities you can do at home or at school to help children develop these skills.
One of these is to encourage sensory play.
Sensory play can build nerve connections in the pathways of the brain, allowing little ones to complete more complex learning tasks later in life.
It can also help calm an anxious or frustrated child, and it helps children learn sensory traits:
warm
cold
hard
soft
sticky
and dry
Although playing with bought kinetic sand is already great for development, helping to make your own play sand is that much more!
Another nice recipe: make your own slime (safe and fun) + slime games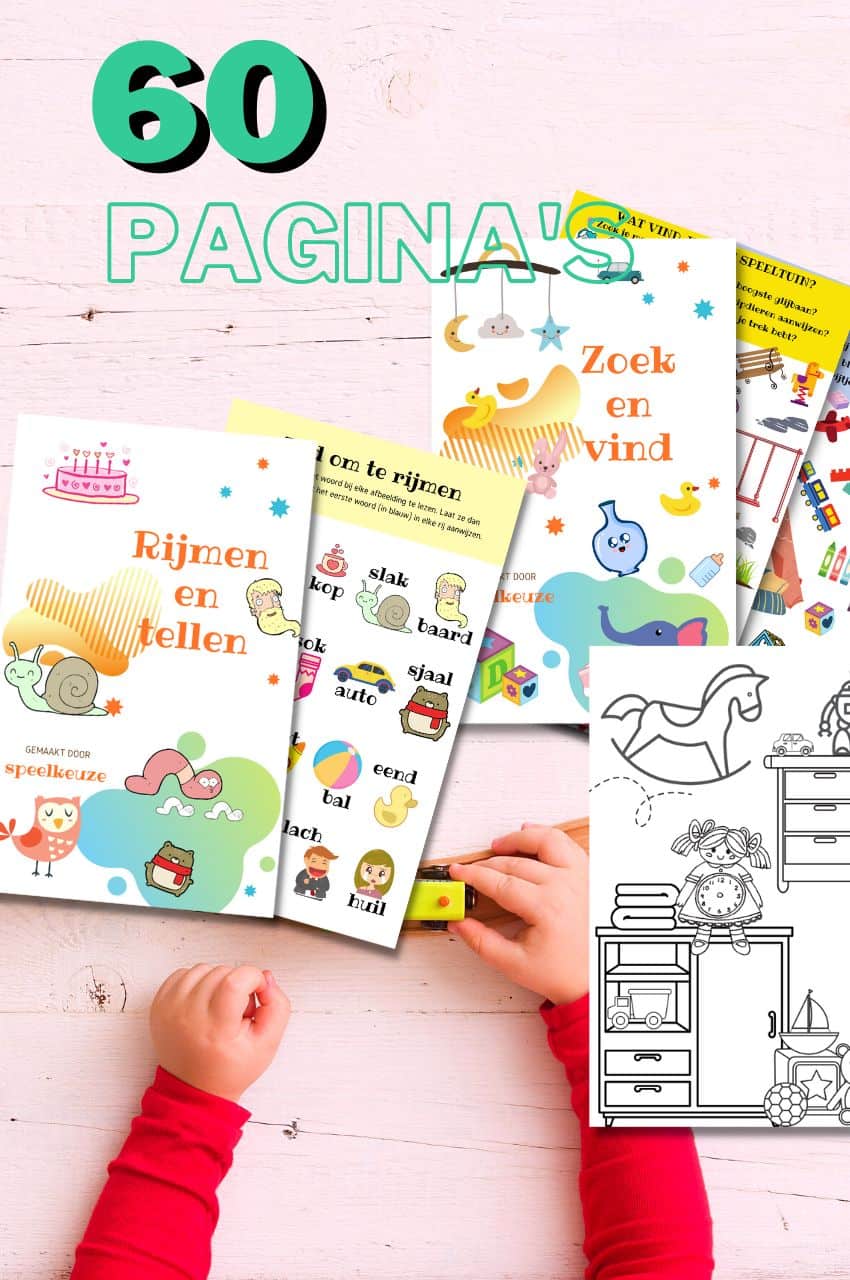 A play theme in your mailbox every month?
Fun play tips, activity books and more, with the first email being our free mini-guide "educational toys"
We will only use your email address for this newsletter and respect your privacy
Recipe for homemade kinetic sand
Gather your materials
Read through all the instructions for this project first. Then collect the following materials to make the sand:
Mixing bowl
Measuring cup
Measuring spoons
Fine white sand
Corn starch
To make the colored soap solution:
1 cup of water
Dishwashing liquid
Food coloring
Pour sand into the mixing bowl
It is important that the sand is kept dry. Make sure your sand is bone dry before continuing with this step.
If your sand is damp, you will need to bake it first to remove the excess water.
To do this, spread it on a baking tray and bake it in the oven at 30 degrees C for 50 minutes.
Make sure the sand is cool before pouring it into the mixing bowl.
Then pour the sand into a bowl. Use as much sand as you would like to play with. We used about 3 to 4 cups of sand.
Add cornstarch
Use your spoon gauge to measure 2 tablespoons of cornstarch and add this to your sand.
Help a child get an accurate size by scooping the corn starch with the meter, then use a finger to level the powder in the spoon and remove the excess starch by brushing it over the top.
Perfect for learning about the importance of correct measurements!
Mix cornstarch and sand
Mix the sand and cornstarch until the two are completely mixed.
Tip: You can mix the two with your measuring spoon to save on the dishes. Set the sand and cornstarch mixture aside.
Prepare the colored soap solution
Since kinetic sand is 98 percent sand and 2 percent polymers, you need to make a solution with polymers to add to the sand.
The polymers we need for our kinetic sand are in dish soap.
First measure out a cup of water. Add 1 teaspoon of dish soap.
Mix the soap and water with the measuring spoon until bubbles appear on the surface.
Add color to your soap solution
Add at least 6 drops of food coloring to the soap solution.
You can also mix colors. We used red and blue food coloring to make purple kinetic sand.
The darker the soap solution, the more colorful your sand will be. More food coloring is needed in the water than you think.
If you later decide to add more food coloring, you can do this when mixing your sand.
Add soap solution to your sand and mix
Slowly pour the solution into your sand. If you pour too quickly, your sand will become liquid. You aim for a really thick milkshake consistency.
It's best to take this step slowly and mix the sand with the solution as you work. You don't have to use all the fix you have created.
To mix, roll up your sleeves and dip in with both hands. Yep, that's the best way!
Play with your kinetic sand
The best part of making kinetic sand is playing with it. Use a plastic knife or fork to cut your sand.
Have fun with cookie cutters and sandcastle shapes. If you plan to reuse your sand, pack it in an airtight container or zip bag.
Note that the sand can dry after a while (the air will evaporate the liquid in the sand).
If this is the case, add some more soap solution to continue playing.
Also read: The best sensory bins | sensory bins to make in <10 min!
Questions about kinetic sand
Now you know how to make kinetic sand yourself. But that's just the beginning!
Here are some questions I often hear about this fun toy.
Can you add essential oils to kinetic sand?
If you make your own kinetic sand, you can add essential oils in addition to dyes and glitter.
Simply add a few drops to the sand and mix well.
Scent therapy can have a relaxing effect. Adding essential oils to kinetic sand can have a therapeutic effect.
When you knead with it, the fragrance is released. This not only has a relaxing effect, but can also help with colds and hay fever.
It has a positive effect on your mind and body.
We see sensory toys more and more these days. It benefits children of all ages.
An advantage is that it has a calming effect, but it can also provide better concentration.
In addition, it can help children to explore and can encourage creative play.
Kinetic sand is currently one of the best-known sensory toys on the toy market.
Can you make edible kinetic sand?
Yes, you can even do that! For example, use ground almonds.
You can grind these yourself in the food processor and then let them dry.
Keep in mind that the ground almonds can stick together at some point because they naturally have fats.
Besides almonds, you can also use crackers, ground cookies, walnuts and (brown) sugar.
The intention is that you use this type of food as sand.
But if you want to make 'real' edible sand that you can use to build sand castles, for example, you need more ingredients.
An example of an edible kinetic sand recipe is the following:
100 grams of corn flour
100 grams of flour
1,5 tsp oil
1,5 tsp corn syrup
All you have to do is stir all the ingredients together. Mix the dry ingredients together first, then add the oil and syrup as needed.
Keep an eye on the structure; the mix should still feel gritty, but it should hold its shape when you compress it.
All of these ingredients are edible. Moreover, the sand does not feel sticky and you can clean it up in no time.
How do you make edible rainbow kinetic sand?
If you want to give your sand a rainbow color, use Fruit Loops or other colored breakfast cereals.
If you grind these grains, you get a rainbow effect.
You can also add glitter to your stuff. But then the sand is of course no longer edible.
For edible kinetic sand, all ingredients must be edible.
Also read: why does kinetic sand actually stick to my hands?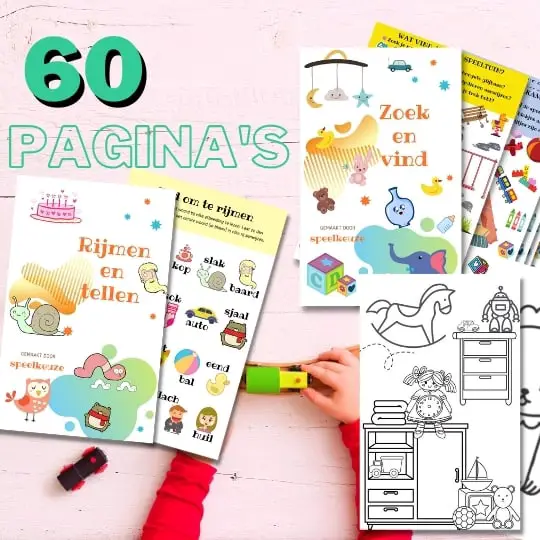 Always something to do for the holidays or rainy day?
Play Choice now has the ultimate activity book collection, with over 60 pages of fun coloring pages and educational puzzles.
Joost Nusselder, the founder of Speelkeuze.nl is a content marketer, father and loves trying out new toys. As a child he came into contact with everything related to games when his mother started the Tinnen Soldaat in Ede. Now he and his team create helpful blog articles to help loyal readers with fun play ideas.