Monster Truck: What is it?
I enjoy writing these articles for my readers, you guys. I don't accept payment for writing reviews, my opinion on products is my own, but if you find my recommendations helpful and you end up buying something through one of the links I may be able to receive a commission on that.
More information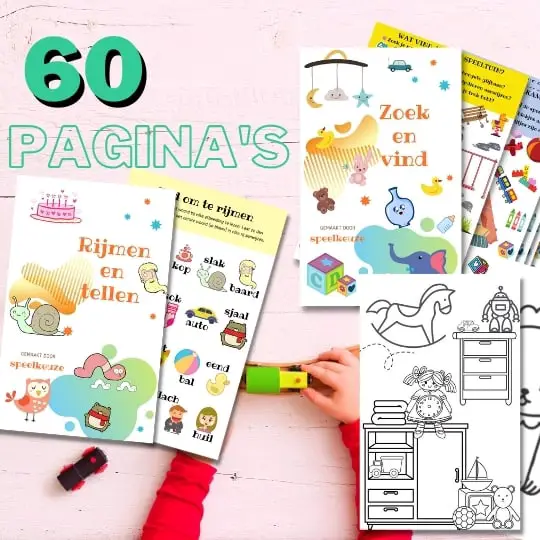 Always something to do for the holidays or rainy day?
Play Choice now has the ultimate activity book collection, with over 60 pages of fun coloring pages and educational puzzles.
In the world of cars, there are of course ordinary cars, but there are also very special cars. One of those special cars is a monster truck.
What is a monster truck and how does it work? That's what I'll tell you in this article.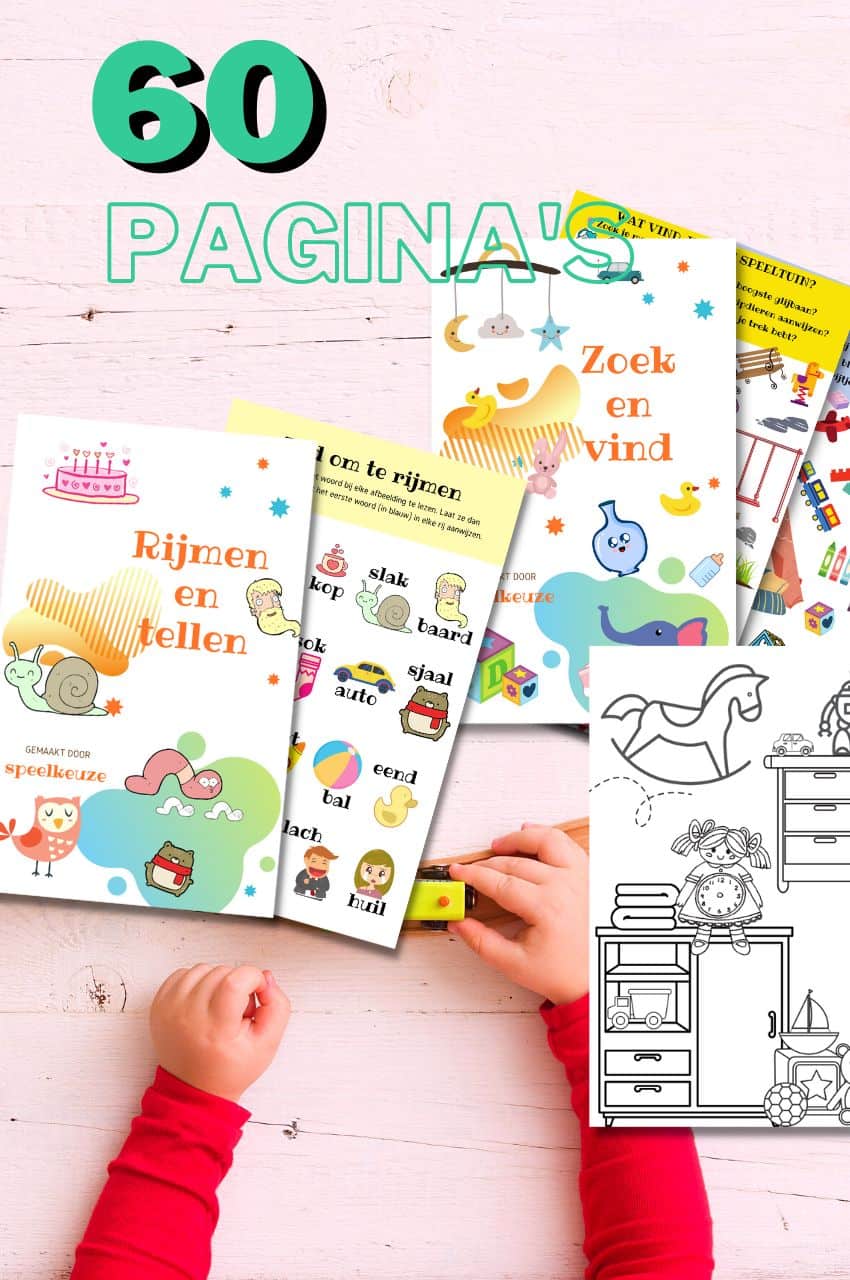 A play theme in your mailbox every month?
Fun play tips, activity books and more, with the first email being our free mini-guide "educational toys"
We will only use your email address for this newsletter and respect your privacy
Giant cars that perform stunts: Monster trucks
Monster trucks are cars that look like they came straight out of a science fiction movie. With their exceptionally large wheels and suspension, these cars are ready to steal the show. Whether it's a custom regular car or a purpose-built one, monster trucks are a hit at shows and events.
What monster trucks look like
Monster trucks are a unique combination of power and style. The wheels are usually much larger than those of a normal car, which raises the car. The suspension is often modified to allow the car to jump and perform stunts.
Why monster trucks are so popular
Monster trucks are a hit at shows and events. The drivers make the cars jump, roll and perform stunts that amaze the spectators. The combination of power and style makes monster trucks a favorite among audiences of all ages.
How to get a monster truck
If you want a monster truck, you have two options. You can customize a normal car with big wheels and custom suspension, or you can buy a purpose-built monster truck. If you want to modify the car yourself, you have to take into account that it is a time-consuming process. When buying a monster truck, make sure you choose a reputable seller.
How monster trucks are put together
Standard chassis
The first monster trucks were a modified version of what you could call a standard chassis. These were reinforced with leaf springs and heavy axles, which were originally developed for the military.
Equalizer
At the end of 1988, the year in which points were scored for the first time in a championship, Gary Cook and David Morris presented the Equalizer. Instead of leaf springs, this monster truck had compression springs.
Taurus
In 1989, Jack Willman Sr. built the monster truck Taurus. This had a four-link suspension system and large shock absorbers around which the compression springs were mounted (coilover). The Taurus weighed almost 4100 kg.
Bigfoot VIII
Chandler introduced the Bigfoot VIII in 1989. This monster truck had a space frame chassis and extra-long (long-travel) wheel suspensions with cantilever beams and nitrogen-fueled shock absorbers to control the suspension. This monster truck was a true revolution and within a few years almost every top team built monster trucks with the same characteristics.
Modern monster trucks
Modern monster trucks are no longer real trucks. The appearance of (pickup) trucks is often given to the vehicles using glass fiber reinforced plastic. The engine is usually located behind the driver and is usually supercharged and runs on methanol, ethanol and/or corn oil. The cylinder capacity is up to more than 9 litres.
The axles come from military vehicles or heavier public road vehicles such as school buses. With the help of planetary gear mechanisms and power steering, the wheels, all four, can be turned. The tires come from agricultural machinery and often measure 1,7×1,1×0,6 metres.
Most monster trucks use a modified or specially designed monster truck automatic gearbox. Some monster trucks use a gearbox originally designed for drag racing.
Safety
Many modifications have been made to improve safety. The monster trucks have three mechanisms to disable the vehicles; the RII, a switch within easy reach of the driver and a switch at the rear that turns off the electricity if the monster truck is upside down.
The driver is usually located in the middle of the cab to have the best view. Many cabs are covered with polycarbonate glass for better visibility and to protect the driver from debris. Moving parts are shielded and parts under pressure are extra secured. Drivers wear fire resistant clothing, helmets and other aids to limit damage to the body.
The history of monster trucks
The Early Years
In the 70s, people started modifying pickups to compete in mud races. Bob Chandler built the first true monster truck, Bigfoot, with four-foot tires. In 1,2, Chandler videotaped his stunts with Bigfoot, which he used to promote his shop. An event organizer asked Chandler if he would perform his stunts in front of an audience. After several smaller shows, Chandler performed at the Pontiac Silverdome in 1981, sporting a new version of Bigfoot with six-foot tires.
In 1982 a public car crush was organized for the first time, and with that the history of monster trucking began. From 1985, TNT Motorsports and other companies began organizing monster truck races. To make the body lighter, the parts were made of material such as fiberglass.
From stunts to races
The first monster trucks were used for stunts, such as running over other cars. But soon the first monster truck races came. In 1987 America organized the first official competitions.
The MTRA
In 1988, the MTRA (Monster Truck Racing Association) was founded. The MTRA established construction and safety guidelines for monster truck events.
Getting bigger, faster and stronger
Since then, the monster trucks have gotten bigger, faster and stronger. They can now drive very fast, prance, jump, spin, ride on two wheels, smash cars and spit fire from the exhaust. They are also beautifully painted.
From cars to custom-made
Today, monster trucks are no longer made from existing cars. The drivers and mechanics build them all by themselves. Sometimes it takes up to a year for them to be ready!
Freestyle Competitions and Stunt Shows
During the XNUMXs, freestyle competitions and stunt shows became increasingly popular. Various shows were organized annually in Belgium, Germany and the Netherlands. The best known are probably the Monster Jams in Arnhem and Brussels.
The Contemporary Monster Truck Scene
Today, freestyle competitions and stunt shows are so popular that they have almost replaced racing competitions. Monster trucks have become a fixture of the entertainment industry, and it's clear that this trend will continue for a long time to come.
The games
Throughout the 80s, monster trucks were mainly used to supplement events. In 1985, organizations such as the USHRA and TNT Motorsports began organizing races specifically for monster trucks. In 1987, the Monster Truck Racing Association (MTRA) was formed to standardize rules and improve safety. The first points championship, in 1988, accelerated the trend of modifications. In 1991, TNT Motorsports was purchased by the USHRA. The competitions held by both organizations were merged.
The Popularity
The popularity of the Special Events championship increased with participating teams because invitations to participate were not required as with the championship organized by the USHRA. In 1997, bedliner brand Pendaliner withdrew as a sponsor of Special Events. The ProMT championship started in 2000, but this class was short-lived.
Freestyle
Grave Digger played a big part in popularizing freestyle. King Kong and Bear Foot followed Bigfoot in a trend to use even bigger tires. More monster trucks were built, including King Krunch, Maddog and Virginia Giant. By adding a racing element to the events, the builders of the participating monster trucks were forced to modify their vehicles in order to gain a competitive edge.
How much does a monster truck cost?
The price of the car
If you want to buy a monster truck, you have lost a lot of money. The car has shocks and springs alone that cost around $2.000, and the plating is around $20.000. Then you also have to pay € 7.000 for painting the car, and the engine costs € 50.000. If you have it completely finished, you will lose between € 100.000 and € 150.000.
Costs for maintenance and travel
But that's not all. A driver also has to pay around € 120.000 per year for maintenance, fuel, clothing, travel costs and hotel costs.
How can riders afford the fees?
Most riders can't just pay such an amount. Therefore, they are often sponsored by companies and have fan clubs. Sometimes the best monster trucks make some money too. For example, they get money when they win competitions or when they put on a show.
The fuel consumption
Instead of gasoline or diesel, a monster truck uses pure alcohol. This makes it extremely strong, but unfortunately also not very economical. To drive 100 meters, it needs no less than 10 liters of petrol. For comparison: with 10 litres, an ordinary car can drive more than 100 kilometers.
The tires
The tires on a monster truck are usually from Goodyear or Firestone. They are about 1 meter 70 high and 1 meter 10 wide. These are tires that are even larger than the largest tractor tires. For example, they are used on shovels and excavators.
If you want to own a monster truck, you need a fat wallet. The engine alone will soon cost you € 50.000. You also need special wheels, tires, suspension, plating and painting.
When it comes to fuel, a monster truck is not very economical. To be able to drive 100 meters, he needs no less than 10 liters of alcohol. For comparison: with 10 litres, an ordinary car can drive more than 100 kilometers.
The tires on a monster truck are usually from Goodyear or Firestone. They are about 1 meter 70 high and 1 meter 10 wide. These are tires that are even larger than the largest tractor tires. For example, they are used on shovels and excavators.
All in all, a monster truck is an expensive affair. But once you have this adult playground, you are ready for the most extreme adventures!
How Bob Chandler invented the car crush
The Bigfoot truck
Bob Chandler owned a store and wanted to advertise his business. So what do you do? You buy a big truck, of course! Bob's Bigfoot truck was a sort of billboard for his shop. From 1979 he started participating in all kinds of tractor and truck pools with the Bigfoot.
The first car crush
In 1981 Bob decided as a stunt in the field of a farmer friend to run over two old, broken cars with his Bigfoot and to film this. This video was playing in his store and when an event organizer asked him to repeat this stunt, but in front of an audience, Bob agreed. In April 1982, the very first car crush for the public followed.
The car crush as a hit
Bob's car crush became a hit! The public loved seeing the Bigfoot truck run over old, broken-down cars. The stunt became more and more popular and Bob started doing more and more with it. Today, the carcrush is a popular show that can be seen all over the world.
The spectacular world of monster truck competitions
The big games in America
In the land of unlimited possibilities, America, huge competitions are held for monster trucks. These competitions are much bigger than the competitions that are held here in the Netherlands.
The preparations
To be able to hold the competitions, about 25 scrap cars are put on a field and jumping humps are made. The monster trucks then have to perform spectacular stunts. Think of jumping over cars and jump bumps, or jumping far with a run-up.
The jury
A jury is present to determine who has shown the best stunts. The engine is so strong that the monster truck rears when you accelerate. He can also spin very fast.
The safety
Sometimes things don't go as planned in a match. Then it can be dangerous. That's why there are safety buttons in the car. The rider also wears a fireproof suit, a neck protector, gloves and a helmet. If the engine cannot be turned off, someone will be standing along the track with a remote control to switch off the engine.
Differences
Monster Trucks Vs Ordinary Toy Cars
Monster trucks are the toughest toys out there (we've reviewed the best here)! They are bigger and stronger than regular toy cars, with huge wheels and suspensions not seen on other vehicles. These vehicles are built to drive over bumps, hills and other obstacles. They can even perform tricks like backflips and wheelies.
With a monster truck, kids can perform their own stunts and let their creativity run wild. These vehicles are perfect for outdoor activities, where they can enjoy nature while improving their skills. With the right accessories, children can perform the most impressive stunts.
Conclusion
Monster trucks are cars with huge wheels that are used for stunts. They originated in America in 1974, when Bob Chandler built the first monster truck. Today they are getting bigger, stronger and faster. They are used for races, stunts and shows. They are very expensive: the motor alone costs €50.000. Competitions are held in America, but also in the Netherlands.
Do you want to build your own monster truck? Forget it! You need a lot of money and a lot of knowledge. You need to buy a special engine, make a suspension, buy tires the size of tractor wheels and paint the car. If you still want to try it, do it with a friend. Together you can share the costs and double the knowledge. And remember, if you build a monster truck, you're a MONSTER!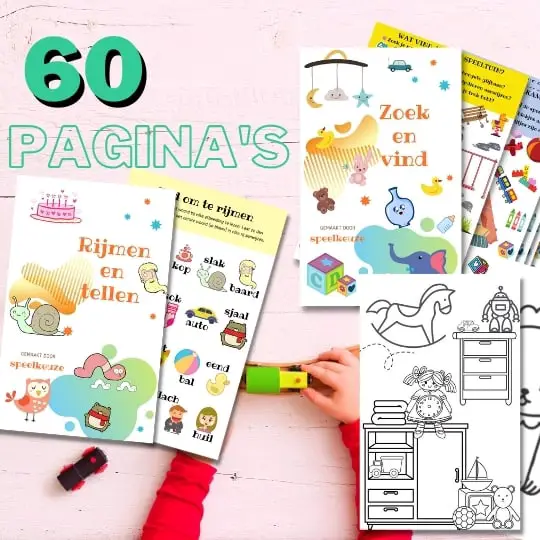 Always something to do for the holidays or rainy day?
Play Choice now has the ultimate activity book collection, with over 60 pages of fun coloring pages and educational puzzles.
Joost Nusselder, the founder of Speelkeuze.nl is a content marketer, father and loves trying out new toys. As a child he came into contact with everything related to games when his mother started the Tinnen Soldaat in Ede. Now he and his team create helpful blog articles to help loyal readers with fun play ideas.