Most detailed and realistic toy model cars reviewed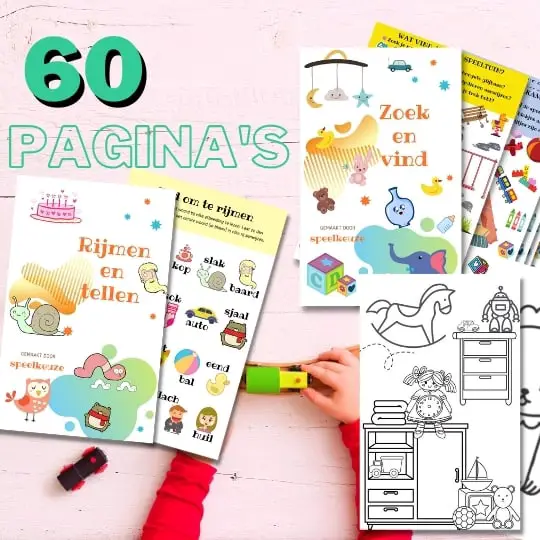 Always something to do for the holidays or rainy day?
Play Choice now has the ultimate activity book collection, with over 60 pages of fun coloring pages and educational puzzles.
If you are looking for detailed toys cars, or rather model cars because that's what we're talking about here, then there are a few brands that stand out.
I have some wonderful choices for every price point. This affordable Maisto Dodge Challenger for example with detailed interior and engine. Beautiful to see and a perfect start for a beautiful car collection.
Some of these cars are fine to play with as well, but most will put them down for display. I look at the best detailed model cars and what you should pay attention to when buying.
Let's take a quick look at the top options. Then I'll go into more detail about each of these choices.
Detailed toy car buying guide
What should you pay attention to when buying detailed toy cars or model cars?
Sustainability
There are quite a few differences in quality between toy car brands. Just look at the difference between Maisto and Hot Wheels, you can clearly feel the quality.
But one step higher is Minichamps with an enormous detail.
In any case, almost nothing can go wrong with a complete diecast car. That is what I paid extra attention to when assessing the durability of the cars.
Quality of driving
With toy cars you want them to be able to drive well. Some may be for display only, not for play. But you still want them to roll well.
A few things to watch out for are:
the distance from the wheels to the chassis: some toy cars run into problems so they don't drive very well
the rigidity of the shaft: some toy cars are very wobbly so the wheels can move far in and out, and still rub
the quality of the wheels: is it plastic or are there really rubber wheels on the tires? Rubber rolls a lot better
the weight of the car: you may not realize this right away, but the weight of the car plays a very large role in how well it rolls. A heavier car made of diecast or wood rolls a lot better and further than a plastic car
Detail
Most importantly, of course, is the level of detail that has been put into it. Many brands go a long way with the exterior of the car and look beautiful.
You can easily add cheaper brands such as Jada Toys and Maisto to your collection.
The inside, and especially often the engine, are less detailed. Connoisseurs will see it, especially when you look at them up close.
But for the price they are great brands.
Welly and Solido are somewhat in the middle in terms of execution and detail.
I've summarized it here.
Doors that can be opened are always a plus. In some cars, everything can be opened, including the trunk. In others only the hood and doors and some even just the doors.
Most detailed toy cars reviewed
This car is 1:24 and therefore very big, about 7-1/2″ long (19 cm). It is a great diecast replica and very detailed.
All doors can open so there is plenty to discover or to display it beautifully. Only the trunk can not open so that is a pity.
Maisto has been making diecast cars for a while now and they aren't always of the best quality. But with this model they have created a very good car that is large and affordable and with which you can open a lot.
This Majorette is about the ambulance theme. We didn't have it on the list yet, but it is of course perfectly suited for light and sound.
Majorette always has very sturdy die-cast cars with a lot of detail. This ambulance has transparent windows and a detailed interior.
The rear doors open to load and unload patients, adding another element of pretend play.
The tires are real rubber and ride well. It is a nice little car that fits with many other toy cars for toddlers such as Hot Wheels and of course other Majorette cars.
They also did a good job of hiding the sound system in the tapes. When you push the front wheels down, the sound turns on so you don't have any ugly push buttons on top.
This keeps the ambulance looking like a real ambulance.
He is about 15 cm (6 inches) long and that is 1:43 scale. This small size and hard exterior makes it slightly less suitable for babies and small toddlers, but perfect for children from 3 years old.
This Chevy Impala is also 1:24. It is an officially licensed car from the Fast & Furious series. All doors can be opened, and there is also a trunk, but unfortunately it cannot open like the Bburago can.
The hood can be opened and the car is finished with a lot of detail for the interior, engine compartments and chassis.
Especially the chrome accents as you would find on the real cars is super.
Maybe not the very best to play with. The details feel a bit fragile, but great to put down.
This Solido is the same size as the Bruder Dodge Ram, 1:18 in scale.
It is very sturdy and made of metal and plastic. Here too, the doors can be opened and the interior is truly beautiful.
It is quite pricey but you also get a large car with great detail. This one, too, is more for display than play with, although it's sturdy enough for it.
This one comes in the world of collectable model cars rather than toys. The level of detail is amazing for such a small car (3.94 x 1.57 x 1.57 inches or 10 x 4 x 4 cm).
All the details are right down to the realistic driver, but the price is also overwhelming.
If you're collecting race cars, this is one to strive for, not play with.
What a great detail in this Mercedes classic, the 300 SL from 1954.
Everything can open and the winged doors are of course great, as is the bonnet that opens backwards.
What a beautiful car to see, and it also drives very well with the rubber wheels.
Conclusion
There are a lot of options for sale and you don't even always have to pay a lot of money for it. Minichamps is a premium brand with a corresponding price tag, but the rest is very affordable.
Also read: these are the best toy cars to play with