I enjoy writing these articles for my readers, you guys. I don't accept payment for writing reviews, my opinion on products is my own, but if you find my recommendations helpful and you end up buying something through one of the links I may be able to receive a commission on that.
More information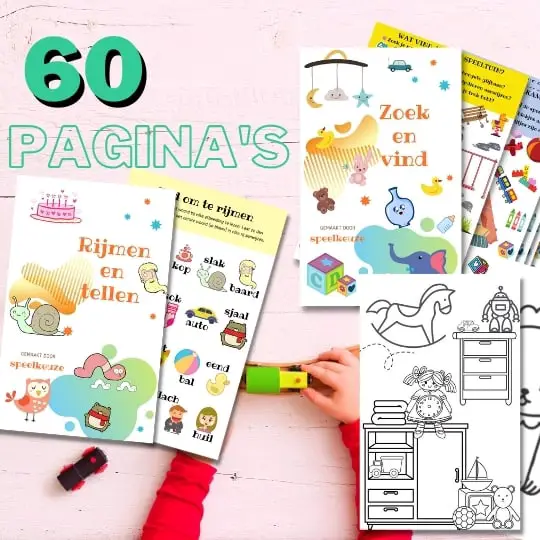 Always something to do for the holidays or rainy day?
Play Choice now has the ultimate activity book collection, with over 60 pages of fun coloring pages and educational puzzles.
Do you recognize this situation? You sit around the dinner table and your daughter asks, "Hey Dad, what are we going to do this weekend?" Help! What now?
Sometimes you may find it quite difficult to think of a fun activity that you can do with your daughter.
Perhaps you think that you do not always have the same interests, or she is in a phase of life (read: the dreaded adolescent phase) in which she sometimes seems to speak a completely different language.
Don't worry, we have listed all fun father and daughter activities for you in this article, regardless of whether your little girl is still a baby is, a teenager or already an adult.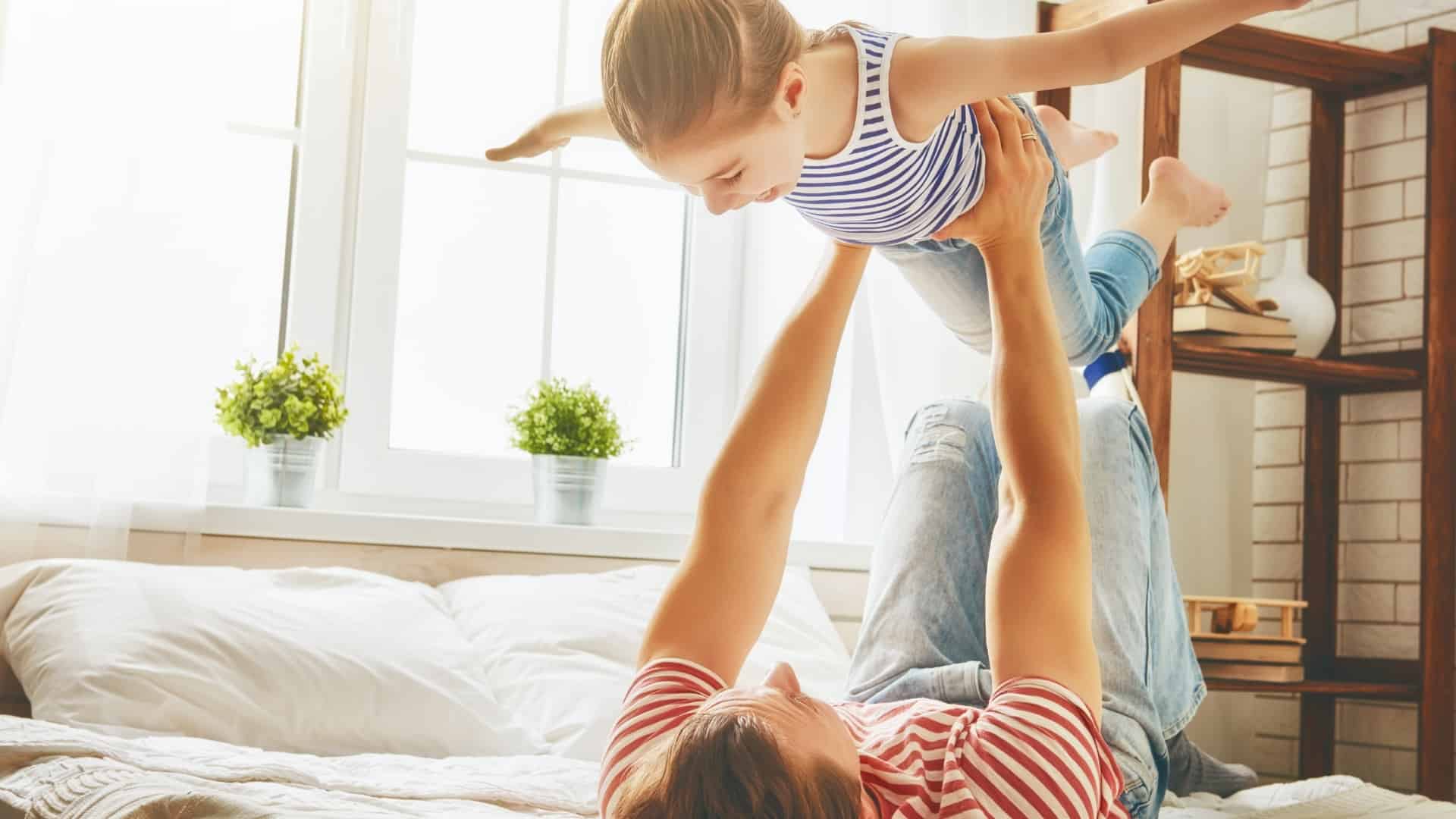 Each stage of your child's life is different. So you will see that over the years her interests will develop and change.
The bond between father and daughter is unique and to strengthen it it is especially important to spend time together, regardless of age.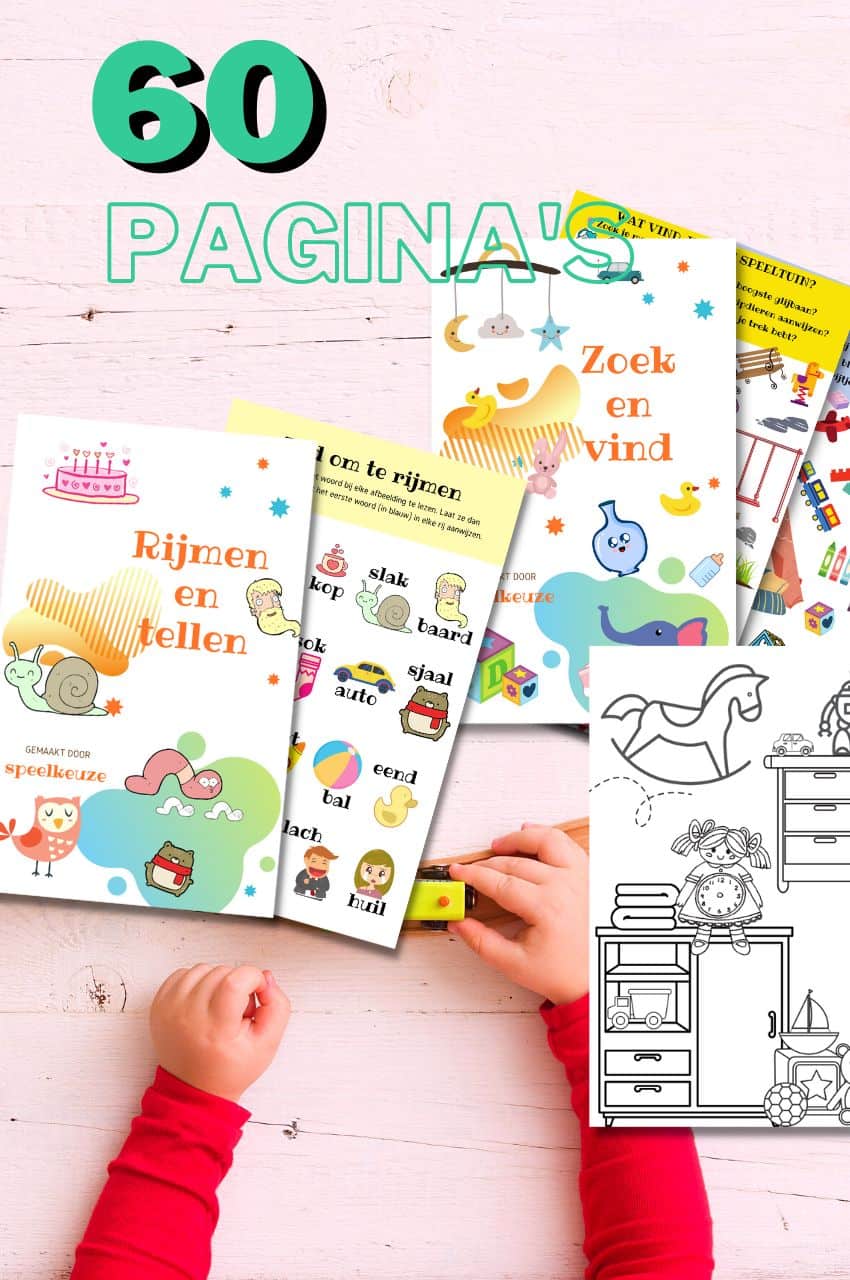 A play theme in your mailbox every month?
Fun play tips, activity books and more, with the first email being our free mini-guide "educational toys"
We will only use your email address for this newsletter and respect your privacy
Fun father daughter activities for a baby
The myth that children have to be a little older to spend time together is just that: a myth. All babies are a little less interactive, there's plenty to do!
Try one of the following tips with your new daughter.
baby yoga
Baby yoga is a fantastic way to relax with your baby.
This playful and healthy form of exercise has many positive effects on your daughter's health. It is extremely beneficial for:
the circulatory system
the digestive system
resistance
flexibility
learn to make contact
strengthening the mutual bond
In addition, it is also an easy activity that you can perform almost anywhere.
Your daughter is not yet able to do the physical yoga exercises herself. That's why it's such a nice father-daughter moment!
Place baby on something soft, such as a large pillow or the couch. By moving her arms and legs you help her in the different yoga poses, such as "Tree Pose":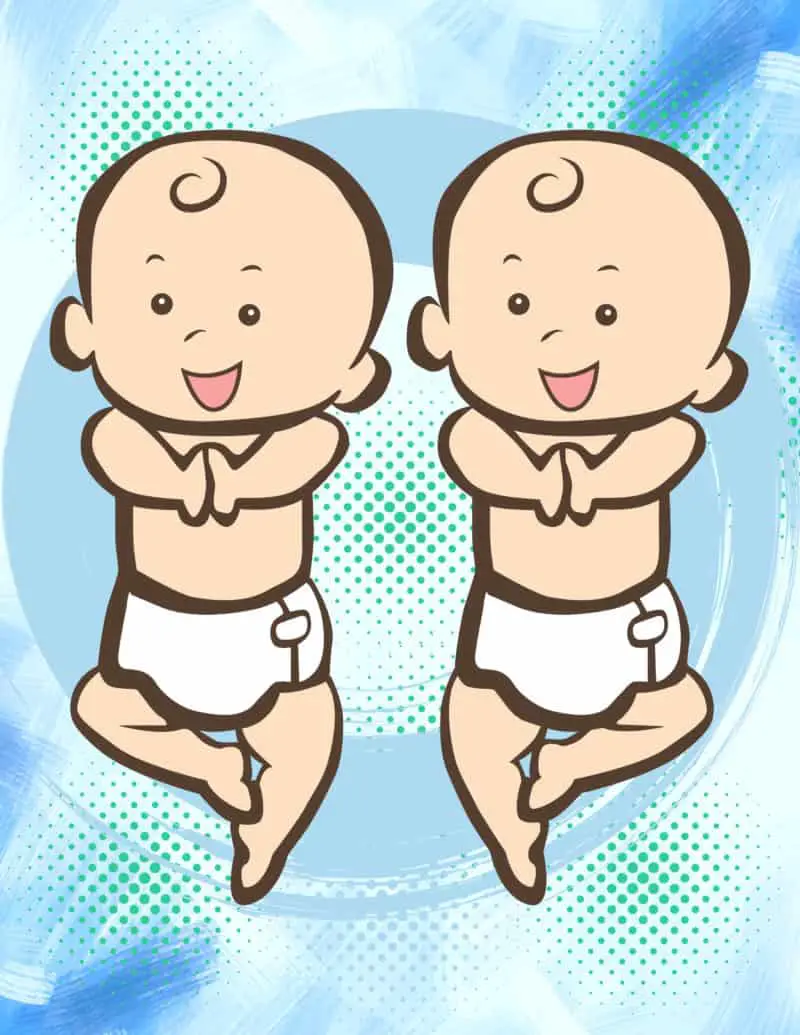 Make it an evening ritual so that your daughter is rested to bed or make it a refreshing start to your day together. Either way, it strengthens the bond between father and daughter.
Are you not sure where to start, or are you not a yoga expert yourself? This set of 60 Baby Yoga cards are super fun and have all the poses developed especially for your baby so you can get started right away.
Baby swimming
Baby swimming is another fun way to be active together and also a super fun father and daughter outing.
You will never forget that moment when your daughter discovers that she can move on her own in the water.
In addition, mutual trust is also strengthened.
There is no doubt that you are the proud daddy of your gorgeous girl with, for example, funny matching swimming outfits: one for daddy, and one for the little one.
Don't forget to bring a good pool! We have the best pools here reviewed for you.
Fun father-daughter activities for a toddler / toddler
Once your daughter starts to walk and talk, you will see that it suddenly goes like a spear.
Before you know it, your child will be more independent and her personality will come to the fore.
A perfect moment to discover activities that you can enjoy together and strengthen your bond at the same time.
Don't worry, she will always be your little princess. View the nicest princess toys here.
To the petting zoo
The petting zoo is a great father-daughter outing when the weather is nice outside. It is not only fun but also educational!
Learn all about farm life with your daughter.
In this way you bring you toddler also in a fun way to come into contact with different animals and what sounds they make.
Or do what all fathers are good at: being crazy and imitating the animal sounds together!
Once back home, you can work together with the beautiful Bruder farm and countryside toys.
Crafting together
If the weather is not so nice for a day, you can also organize a fun craft afternoon.
De motor development of your daughter is probably in full swing now and by putting together fun works together with daddy that is well stimulated.
You can find plenty of craft projects on the internet, from small to large.
For example, think of this mermaids necklace set or tasty old-fashioned finger paint.
Visit the fire brigade or police
Make no mistake fathers, girls are tough too!
Visiting an open day of the fire brigade or the police could be the perfect father and daughter outing for you.
Who knows, she may have the ambition to become a police officer or firefighter when she grows up.
Maybe you wanted that yourself too!
Take a look inside a real police car or have your fingerprint taken just like a crook. End the day with a beautiful father-daughter photo on the police motorcycle.
Complete the experience with the best police toys | Learning through role play.
Start a vegetable garden
Find out if you have green fingers with a vegetable garden!
Teach your daughter where our food comes from in a fun and creative way.
This activity can also be performed indoors if the weather is not so nice. Perfect even if you live in a flat or in an apartment.
Click this vegetable garden set for example, and find more here nice tips for working together in the garden.
To the theater
At this stage of age, your daughter's fantasy and experience is in full swing. Going to a show together is a very special father and daughter outing.
Theater may not be the first thing that comes to mind when you think of a day out with dad, but there are a lot of (interactive) performances that are especially for toddlers and preschoolers are made.
Check the website of your local theater for suitable performances for your daughter.
cuddling cows
Yes, cuddling cows is really a very traditional Dutch thing, but it's so much fun!
It is said that cows are more intelligent than dogs and they are almost as affectionate. They love to lay their heads on your lap and when you tickle them behind the ears.
A unique and very pleasant experience.
A bike ride
Another typical Dutch activity, and great fun. Plan a nice cycling route and discover a nice new cafe together or make a pit stop at a pancake house.
Fun father-daughter activities for a school child
Little girls are growing up and she may already be in school by now.
She will undoubtedly make many friends and usually see them in clubs and associations outside of school. She is completely shaping her own social life.
By doing activities together that are close to her interests, you work to strengthen the beautiful bond you have together.
To the museum
A museum certainly doesn't have to be boring!
Think of interactive museums that can be educational and interesting for daughters of all ages.
NEMO in Amsterdam for example, or the Mediapark in Hilversum. For sunny days it is Archeon in Alphen aan de Rijn also a good recommendation.
Play a game
The days of boring goose boards are long gone. Board games are all the rage again among children of all ages.
Have the greatest fun with your daughter with an Escape Room board game, or the hilarious