Should Montessori toys be made of wood? Is plastic a no go?
I enjoy writing these articles for my readers, you guys. I don't accept payment for writing reviews, my opinion on products is my own, but if you find my recommendations helpful and you end up buying something through one of the links I may be able to receive a commission on that.
More information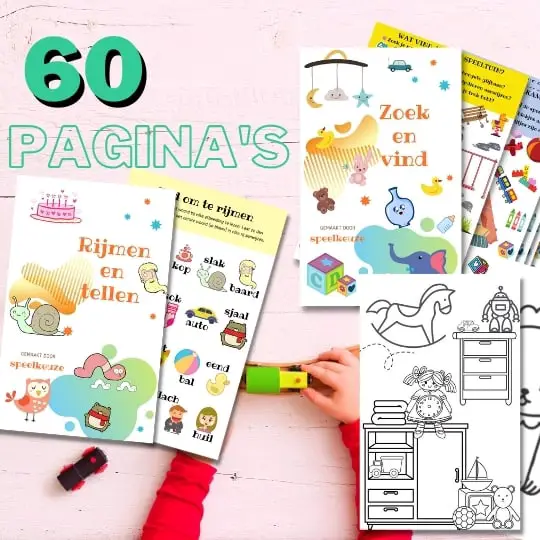 Always something to do for the holidays or rainy day?
Play Choice now has the ultimate activity book collection, with over 60 pages of fun coloring pages and educational puzzles.
My child just needs to Montessori using toys? And always should wood are to properly stimulate the senses?
It is important to let your child explore and experiment, and for that it is good to use different materials.
In this article I will tell you why it is good to use different toys and what you should pay attention to.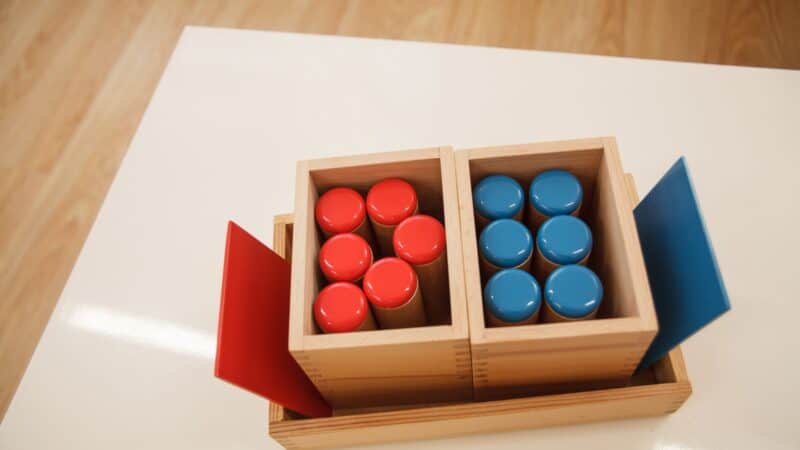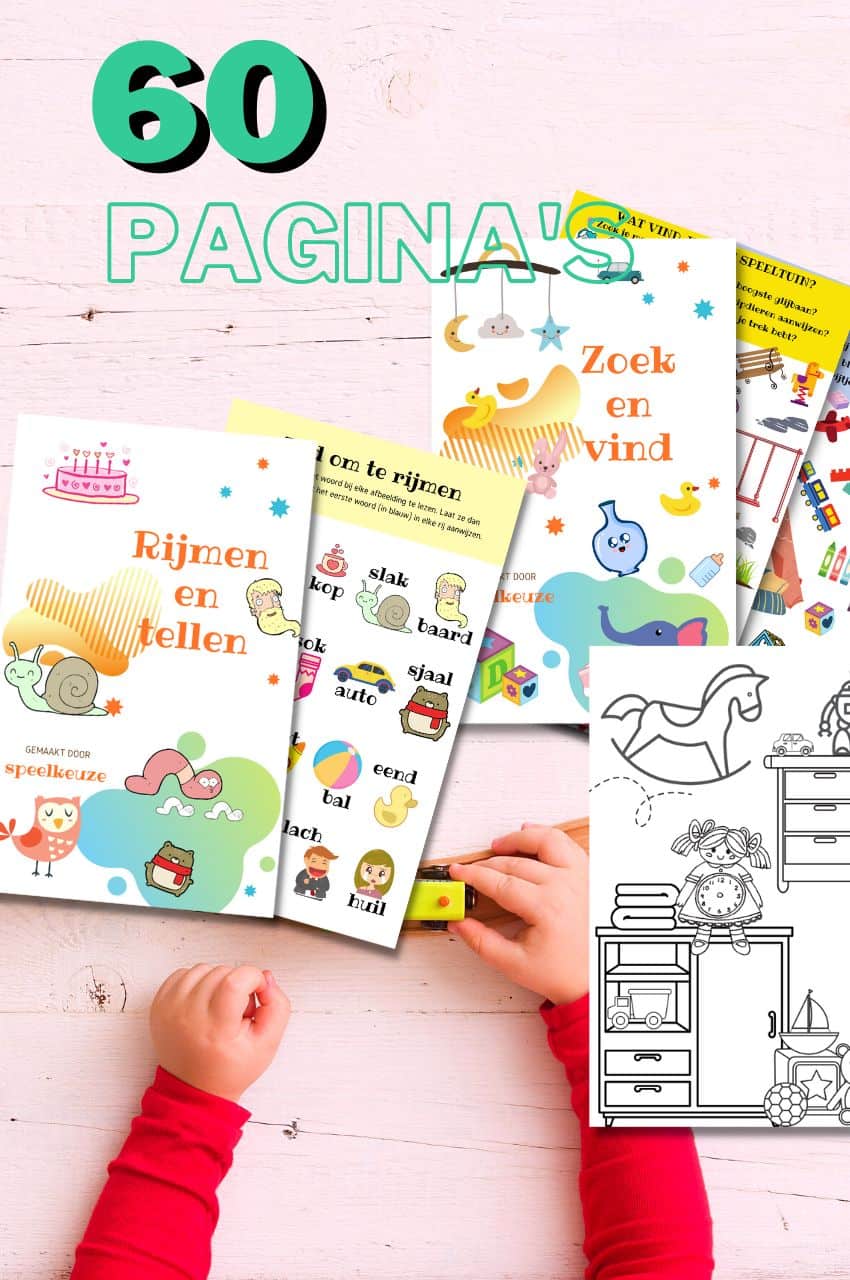 A play theme in your mailbox every month?
Fun play tips, activity books and more, with the first email being our free mini-guide "educational toys"
We will only use your email address for this newsletter and respect your privacy
Montessori toys for the home: a world of discovery
Montessori toys are designed to help children develop their motor skills, creativity and independence. At home you can find a lot of fun and educational Montessori toys with which your child is active and learns through play. The great thing about Montessori toys is that they are often made of natural materials such as wood, wool, natural rubber or silk, which is a nice and sustainable choice for parents who like to be aware of the environment.
Nice examples of Montessori toys for the home
There are countless examples of Montessori toys that you can use at home to help your child learn in a playful way. Here are some nice options:
Puzzles with large, wooden pieces that help children recognize shapes and develop their fine motor skills.
A frame with different types of closures, such as buttons, zippers and buckles, with which your child can practice dressing and undressing themselves.
Wooden blocks in different sizes and shapes, with which children can build, express their creativity and develop spatial awareness.
Musical instruments such as a xylophone or drum, which help children recognize sounds and develop their hearing.
Is wood the only material for Montessori toys?
When I first became acquainted with Montessori toys, I immediately noticed that the majority of the range consisted of wooden toys. Wood is a natural and safe material, ideal for young children who still put a lot in their mouths. In addition, wooden toys contribute to the development of the child's motor skills and creativity. For example, think of a wooden cube with different shapes that the child must recognize and place in the right place.
What do you pay attention to when choosing Montessori toys?
When choosing Montessori toys, it is important to pay attention to the following aspects:
Safety: Make sure the toy is safe for the child. Be aware of sharp edges, small parts and any toxic substances.
Challenge: Choose toys that match the child's developmental stage and offer a challenge at the right level.
Realism: Montessori toys should be as realistic as possible. This helps children better understand and explore the real world.
Montessori and plastic: a good combination?
The Montessori method is known for its focus on natural, realistic materials that help children develop themselves. Wood is a big favorite here, but is Montessori really against the use of plastic? Let's take a look at the basic principles of Montessori and how plastic fits into this.
Why wood is so popular in Montessori
Wooden toys have a number of advantages that fit perfectly with Montessori education. Firstly, wood feels natural and warm, which gives children a nice, homely atmosphere to play in. In addition, wood is sturdy and durable, so it lasts a long time and can take a beating. Wooden toys also stimulate the senses through the different textures and weights, which contribute to the child's development.
Plastic toys in the Montessori world
Although wood plays a major role in the Montessori method, this does not mean that plastic toys are prohibited by definition. Most importantly, the toys adhere to basic Montessori principles such as encouraging independence, developing motor skills and providing realistic, meaningful activities. If plastic toys meet these requirements, they can fit perfectly into a Montessori environment.
What to watch out for with plastic toys
If you are considering including plastic toys in your Montessori assortment, there are a few things to keep in mind:
Quality: Choose sturdy, durable plastic that does not break easily. Cheap plastic toys can break easily and are often less safe for children.
Simplicity: Montessori revolves around simple, realistic materials. Avoid plastic toys with too many bells and whistles, such as bright colors, sounds, and lights.
Functionality: Make sure the plastic toy has a clear purpose and contributes to the child's development, such as stimulating fine motor skills or learning shapes and colors.
The choice is yours
Ultimately, it comes down to you as a parent or educator deciding which toys best suit your child's needs and your Montessori upbringing. If you feel comfortable using a plastic toy and it adheres to Montessori principles, there is no reason not to use it. The most important thing is that your child has fun and can develop at their own pace, whether with wooden or plastic toys.
Conclusion
It is important to know that wood is, of course, a safe material to put in a child's mouth. Wooden toys stimulate children's motor skills and creativity and help them discover their own world.
If you are looking for good Montessori toys, it is best to choose good quality wooden toys.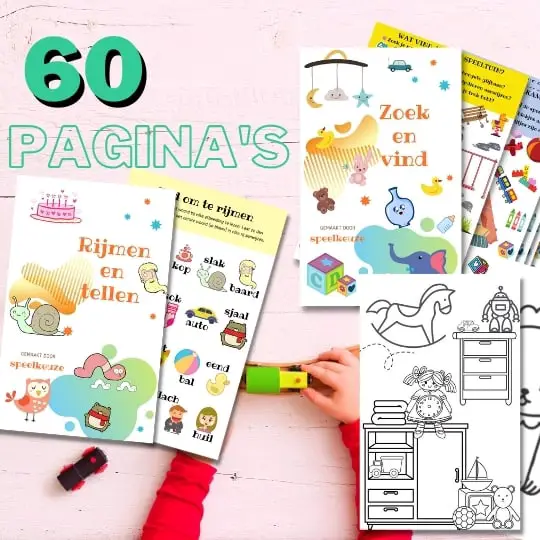 Always something to do for the holidays or rainy day?
Play Choice now has the ultimate activity book collection, with over 60 pages of fun coloring pages and educational puzzles.
Joost Nusselder, the founder of Speelkeuze.nl is a content marketer, father and loves trying out new toys. As a child he came into contact with everything related to games when his mother started the Tinnen Soldaat in Ede. Now he and his team create helpful blog articles to help loyal readers with fun play ideas.