The new Thunderbirds series | Realization and what to expect
I enjoy writing these articles for my readers, you guys. I don't accept payment for writing reviews, my opinion on products is my own, but if you find my recommendations helpful and you end up buying something through one of the links I may be able to receive a commission on that.
More information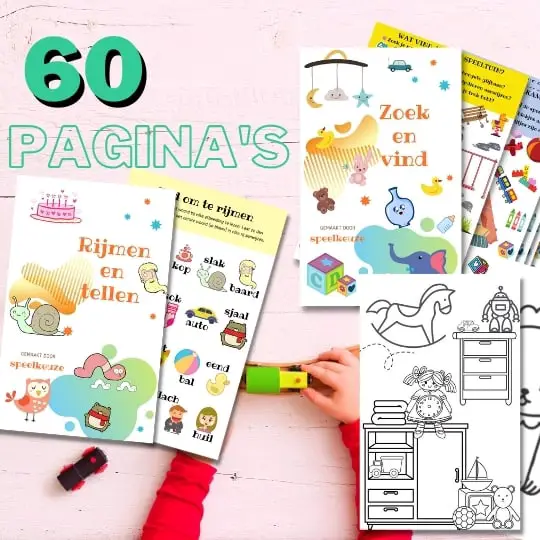 Always something to do for the holidays or rainy day?
Play Choice now has the ultimate activity book collection, with over 60 pages of fun coloring pages and educational puzzles.
Recently re-released on the tube are the new Thunderbirds series.
Thunderbirds are Go! is a remake of the original Thunderbirds television series. It started broadcasting in 2015 and coincided with the series' 50th anniversary.
The first episode, Ring of Fire Part 1, was broadcast on Saturday April 4, 2015 by ITV 1 in the UK. The season 2 premiere, Earthbreaker, was broadcast on October 22, 2016 at 15.30:XNUMX pm on ITV.
Season 3 kicked off March 31, 2018 at 8:00 am on ITV with Chaos Part 1. On May 17, 2019, David Graham (voice of Parker) confirmed that the series had been wrapped up and that no more episodes would be made.
The world of 2060 is a dangerous place. Technology may have advanced in leaps and bounds, but disasters can arise and lives endangered.
Fortunately there is hope.
The five heroic Tracy Brothers operate from their hidden base on a remote island somewhere in the South Pacific, and their remarkable, sophisticated craft are ready and willing to help those in need; from the depths of the oceans to the farthest reaches of space.
Also read: the best Thunderbirds toys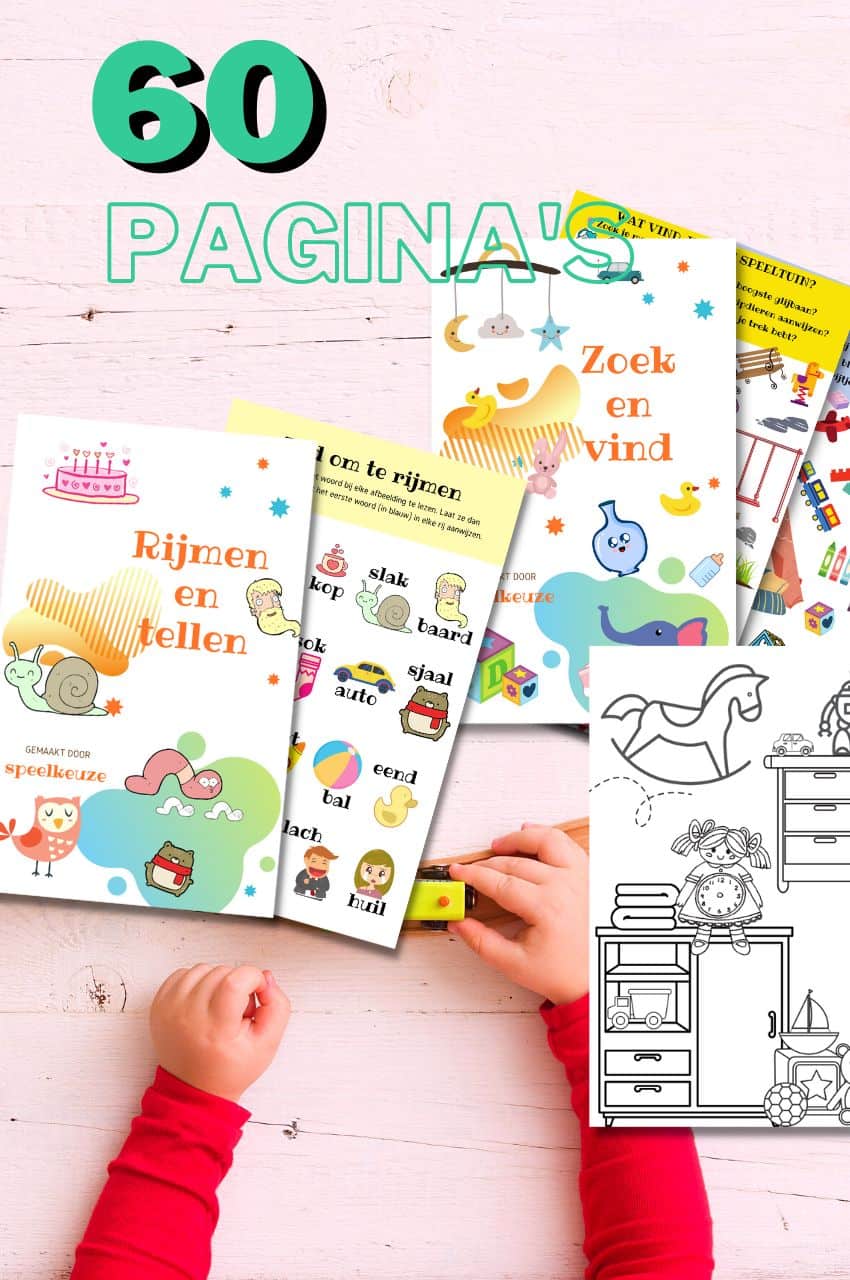 From toddler to toddler activity book collection
Educational games and coloring pages for 3 to 6 years
Your toddler and preschooler will love this e-book, along with the accompanying printables. He or she can play with it at every stage of development, together with mom and dad.
Buy at Bol.com
Funny facts
The first episode aired on April 4, 2015, exactly 24 years before Scott Tracy was born.
Original Series of Portraits: The credit reel for each episode features concept art for the first season. Examples of this are:
An image of Thunderbird 2 leaving its hangar, but it plane has significantly smaller air intakes, according to the classic series.
Thunderbird 3 has giant white "3" sideways, according to the classic series.
The Tracy lounge is shown, but the portraits of the Tracy brothers are, first, in the order of John, Scott, Virgil, Alan, Gordon, and second, are pictures of the puppet characters, and not the new CGI. characters, according to the classic series.
Publicity Stunt: To promote the launch of the series, a Thunderbird 4 replica was launched on the River Thames.
Thunderbirds Are Go appears in the UK on Saturdays at 08:00 am on CITV and ITV.
Thunderbirds Are Go is also coming to TV2 in New Zealand and Nine / GO in Australia this spring - await news of further launches!
When a disaster strikes and there's no one else to help, International Rescue answers the call!
From their secret island base, this family of highly trained responders can reach every corner of the world - and beyond - in minutes.
With their remarkable cutting edge Thunderbird Vehicles, brothers Scott, Virgil, John, Gordon and Alan Tracy, along with head of security Kayo and lead engineer Brains, pull off amazing feats of heroism.
No rescue is too great and not too far to save a life. When duty calls, Thunderbirds are GO.
Jeff Tracy will finally appear in the ITV series Thunderbirds Are Go! - and he will be played by Six Million Dollar Man actor Lee Majors.
A prominent figure in the original Thunderbirds, Jeff - patriarch of the heroic Tracy family and founder of International Rescue - has remained an unseen character on TAG, missing on a mission.
Presumed dead since the series began, Jeff will be making his first appearance in the upcoming episodes.
In 2015, Thunderbirds Are Go! lead writer Rob Hoegee explains why Jeff would be absent from this revamp. "Jeff Tracy is not a character that can be excluded or minimized in any way," he explains. "
Our feeling was, what would be a way to make Jeff Tracy mean something to the show and be just as important, but still be in a place where the rest of the guys can step forward and shine?
This way the other characters could also become more mature in this remake, or sometimes more sequal.
"So our decision to take him out of the series was really motivated by that, and it became story-wise less about" what daddy says we should do, "to more" what would daddy have done? "
In these new episodes, a mysterious distress signal reaches International Rescue and the entire team must come together to discover who is behind it.
With The Hood and his Chaos Crew left with destruction in their wake, even being able to pilot a Thunderbird, the Tracy brothers really have their hands full.
Unwavering in their belief that everyone is worth saving, International Rescue's missions take them around the world and beyond, from the depths of the Supreme Barrier Reef to the far reaches through the streets of London, the caves of a futuristic holo game, a snow-capped mountain range and a spooky nuclear facility.
Is Thunderbirds on Netflix?
No, unfortunately the Thunderbirds, both the original series and films as the new batch, are not available on Netflix in the Netherlands.
Lees meer: this is the Tracy Island playset to play with the Thunderbirds Island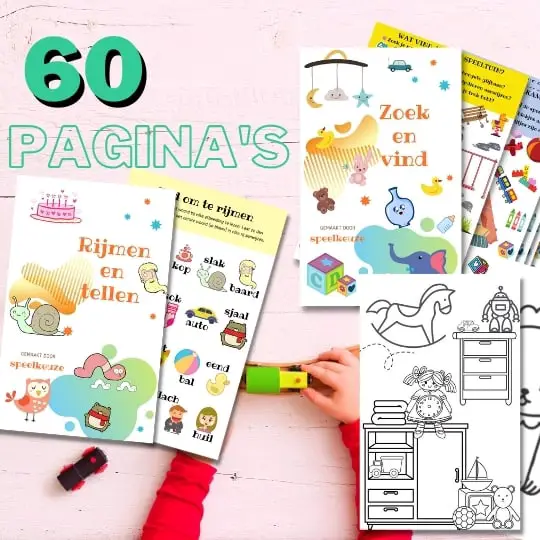 Always something to do for the holidays or rainy day?
Play Choice now has the ultimate activity book collection, with over 60 pages of fun coloring pages and educational puzzles.
Joost Nusselder, the founder of Speelkeuze.nl is a content marketer, father and loves trying out new toys. As a child he came into contact with everything related to games when his mother started the Tinnen Soldaat in Ede. Now he and his team create helpful blog articles to help loyal readers with fun play ideas.