The Oxboard Pro – a very special version of a hoverboard
I enjoy writing these articles for my readers, you guys. I don't accept payment for writing reviews, my opinion on products is my own, but if you find my recommendations helpful and you end up buying something through one of the links I may be able to receive a commission on that.
More information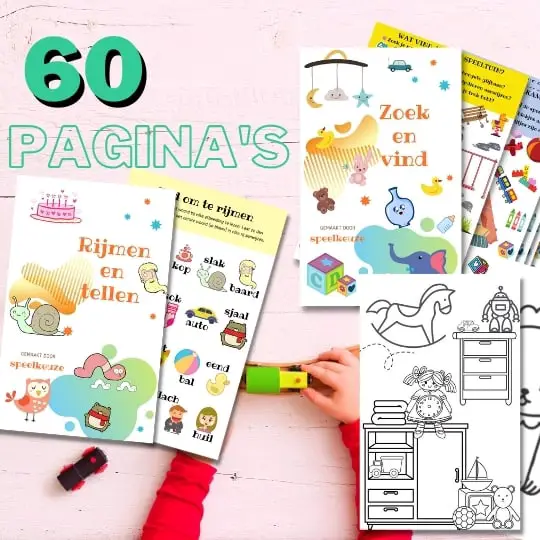 Always something to do for the holidays or rainy day?
Play Choice now has the ultimate activity book collection, with over 60 pages of fun coloring pages and educational puzzles.
We no longer need to convince you of the fact that hoverboards awesome .
There are of course all different types, and depending on what you are looking for, you choose the right board.
But then there's the Oxboard…
The Oxboard is a special version of a hoverboard† You can see it as a kind of mini Segway.
In this article we will discuss what exactly makes an Oxboard Pro so special.
Unfortunately, this version is no longer for sale, but we have viewed 5 awesome boards that are still for sale! you find them here !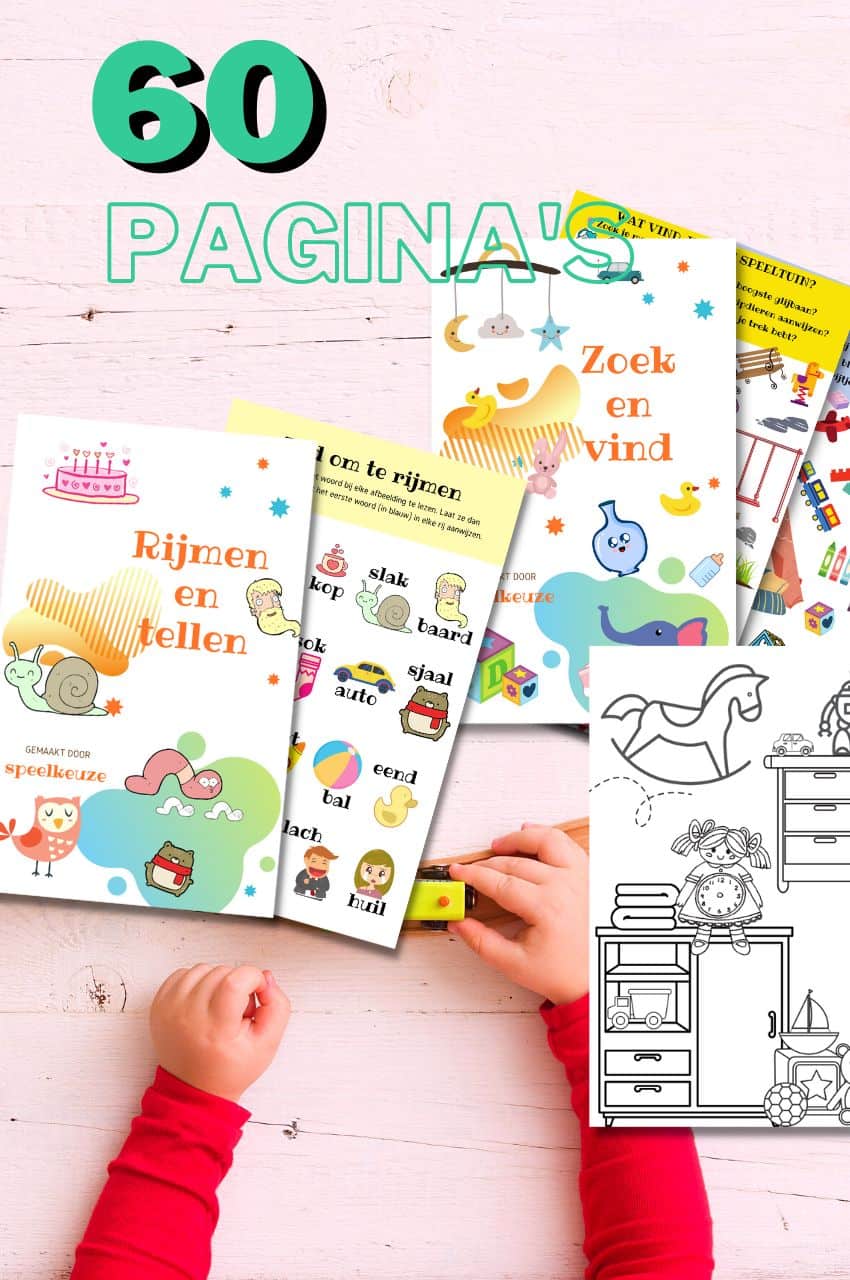 A play theme in your mailbox every month?
Fun play tips, activity books and more, with the first email being our free mini-guide "educational toys"
We will only use your email address for this newsletter and respect your privacy
Oxboard - real Dutch Design
Oxboard is a company from Eindhoven and one of the first to use a hoverboard The technique that Oxboard uses is originally from Segway and Oxboard has revised this technique on several points.
Oxboard has had experience with this type of product for some time and is constantly working on increasing quality, performance and safety. The result is an exceptional gadget of high quality, wrapped in a top design.
It is the only hoverboard on the market that comes with a 2-year manufacturer's warranty and its own service technicians. A product that guarantees years of enjoyment!
Check current prices and availability here at bol.com
The Oxboard Pro - Oxboard's masterpiece
The Oxboard Pro is a more advanced version of the "more common" Oxboards. There are a number of reasons why you should go for the special Pro version. We are talking about a product of a different class.
What makes the Oxboard Pro so special?
Compared to other hoverboards on the market and even the "simpler" version of Oxboard itself, the Oxboard Pro is truly a unique product for several reasons:
Real Dutch Design - very well designed
Samsung battery (other hoverboards usually do not use brand batteries)
TaoTao Software
A battery indicator
A sensor that measures overheating
The remote control
Special sports mode
Xenon front and rear lighting
A UL charger (a laptop connection so very easy to use)
Wheels with NK bearings of European A-quality
Bump rubbers and a water-repellent layer
The battery is secured with a metal bracket
You can climb a slope of up to 30 degrees, unlike regular hoverboards that only go up to 15 degrees
The screws are attached with loctite
Features of the Oxboard Pro
Now we'll go into more detail about these features and other factors that make the Oxboard Pro so unique and well worth considering if you're looking for a hoverboard.
Very solidly built
The Oxboard is designed from robust materials. The protective surfaces and bumpers protect the wheels and the engine so that dirt or moisture cannot quickly get in.
In addition, the wheels spring during an unexpected emergency stop, so that you will not immediately fall off your board. The Oxboard is also protected against overheating with a special sensor.
Lees meer: Oxboard also has its own hoverkart for even more board fun!
Flashing on the road
The Oxboard is designed differently and has two colors sprayed on the plate.
The finish is better protected against scratches and the color stays in place better. The normal variants often have an outside of plastic with a paint layer, which quickly scrapes off in the event of a fall or accident.
The Oxboard Pro is easy to control, among other things thanks to the special Tao Tao software. If you remain upright on the board, the Oxboard does not move from its place. You do not have to actively use your balance, the software does this for you.
Front to back, left to right
By means of a gyroscope and the software you can drive both forwards and backwards. To move forward, place your feet on the board with the toes pointing downwards. If you then lean forward, the board will also move forward. to move.
If you lean back, the board will naturally also move backwards. In this case, the heels are pointing down instead of the toes.
If you want to move the board to the right, you put more pressure on the left leg and vice versa for when you want to move to the left. You make turns by leaning more forward with one foot and more back with the other.
Family of the Segway
The idea is somewhat reminiscent of the Segway. The difference between the two is that with a Segway you have a bar in the middle with which you steer.
With the Oxboard you only steer with your feet.
The board makes it possible to make turns in a smooth way and to rotate 360 ​​° around your axis.
Rechargeable, fast and safe
The board is quick and easy to charge within hours. The cable you use for this is the same as for standard laptops. This is very useful if the charger is not at hand!
It goes up to 10 km / h and you can cover about 15 to 20 kilometers with it. This of course depends on the weight of the user, the terrain and driving style.
To increase the safety of this device, rubber bumpers have been fitted. The weight that the board can carry is approximately 120 kg.
The Oxboard Pro has larger wheels and tires than the average hoverboard with special NK bearings for a very durable result. The battery is from Samsung and the battery lasts a long time.
Unique with a supplied remote control and sports mode
When purchasing an Oxboard Pro, you will receive a remote control with which you can switch the device on or off and with which you can also activate the sport mode.
In sport mode, the board reacts faster to movements made on it. The top speed, however, is the same in both the normal mode and the sport mode. The big difference is that in the sports mode the device reacts a lot more violently. This way you can accelerate faster and make turns.
If you are new to the hoverboard, it is wise to keep the device in the normal position. When you are completely used to the board, you can try out the fast mode. The board has a two-year manufacturer's warranty.
Pay attention to this with the Oxboard Pro
The Oxboard Pro has a lot of cool features that make it unique, but there are also a number of points to keep in mind.
Choose the substrate carefully
The Oxboard works best on asphalt. When you are going to drive on a bumpy road, you have a higher chance of falling. The Oxboard can be used with the driving over an irregularity get out of balance.
If you also ride fast, the chance of falling is higher and you sometimes have to jump off the board to avoid a painful fall. Fortunately, Oxboards are made in such a way that the paint does not immediately peel off in the event of a fall.
This is in contrast to 'normal' hoverboards, where this will happen quickly. Also pay attention to curbs, hoverboards are not made to surpass these kinds of obstacles.
Safety first
It is recommended to leave the Oxboard at home in rainy weather and black ice. Steep slopes are also not safe for the Oxboard.
Make sure you always handle your Oxboard with care, read the manual carefully and put safety first. In addition, use enough protection, so that you are always optimally protected against falls.
Get a real one
How can you be 100% sure that you have an Oxboard in your hands and not a counterfeit version? First of all, you check whether the Oxboard brand is on the board (where you put your feet), it is also on the front of the housing.
In addition, the logo should be on the wheels. Finally, an Oxboard can come in the following colors: white, black or red.
Also read more about general safety of Hoverboards.
What is our conclusion about the Oxboard?
We all agree that the Oxboard is a special kind of means of transport.
Subsurface is important
In the beginning it will seem an almost impossible task to stand on such a hoverboard at all. After some practice you can drive it well, but preferably on as flat a surface as possible.
Because the Oxboard weighs about 11 kilos, it is not very useful if you choose a road surface where you would occasionally have to pick up the Oxboard. Pavements and sandy surfaces are therefore not a good idea.
Furthermore, several websites indicate that you can drive 15 to 20 kilometers with the Oxboard. However, it has turned out that this is not always the case and that you can therefore cover fewer kilometers. So keep that in mind.
Please note that you are not (yet) allowed to drive everywhere
It is also not allowed to drive anywhere with the Oxboard. It is (still) prohibited on public roads. There are currently not really clear rules regarding the use of a hoverboard on bicycle and pedestrian paths.
De police is, however, attentive in the Netherlands and in the worst case can hand out a fine or even confiscate your hoverboard. Always use your board responsibly and as little as possible on public roads.
Very good features and clear benefits
As mentioned before, the Oxboard is much more expensive than the regular hoverboards. But there is also something to be said for that and the advantages have been listed for you above.
Also, when purchasing such a board service and warranty are included, which is of course an extremely important point when purchasing such an expensive device.
Like any product, the Oxboard also has its pros and cons. As long as you use the board responsibly and consider your own safety plus the safety of others, it is a fun and handy device that you can easily use for short distances.
Also read: what can you do with Hovershoes?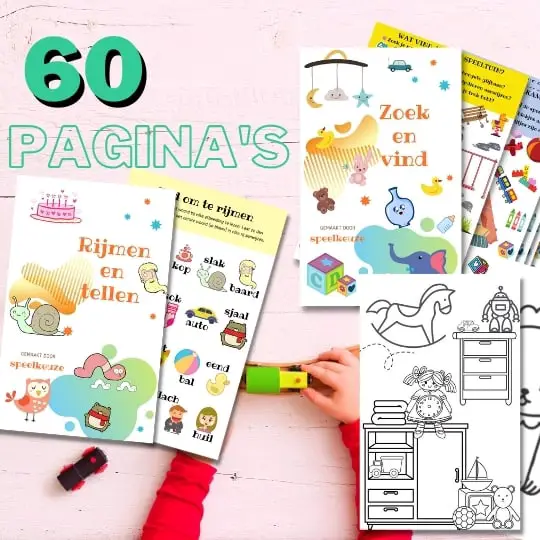 Always something to do for the holidays or rainy day?
Play Choice now has the ultimate activity book collection, with over 60 pages of fun coloring pages and educational puzzles.
Joost Nusselder, the founder of Speelkeuze.nl is a content marketer, father and loves trying out new toys. As a child he came into contact with everything related to games when his mother started the Tinnen Soldaat in Ede. Now he and his team create helpful blog articles to help loyal readers with fun play ideas.