Pedagogy for parents | Is it something to learn for your family?
I enjoy writing these articles for my readers, you guys. I don't accept payment for writing reviews, my opinion on products is my own, but if you find my recommendations helpful and you end up buying something through one of the links I may be able to receive a commission on that.
More information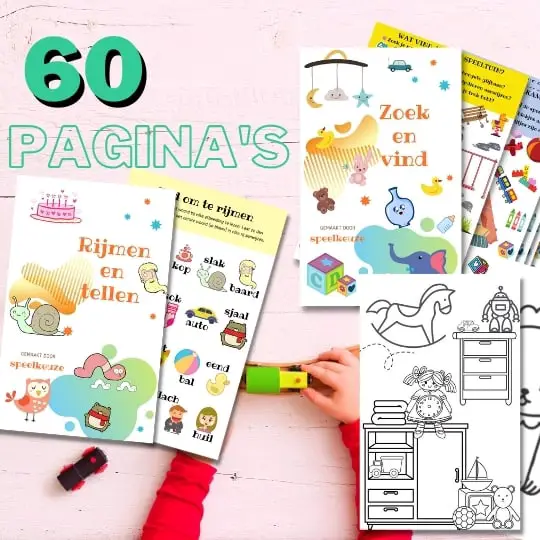 Always something to do for the holidays or rainy day?
Play Choice now has the ultimate activity book collection, with over 60 pages of fun coloring pages and educational puzzles.
It is sometimes quite difficult to be a parent of a child. Sometimes you don't know at all what the right techniques are and I struggled with that.
All that unsolicited advice about what you "should do", and also contradictory from different people!
Do you know that? Have you ever experienced that?
I started to feel a lot more confident in my ability as a parent when I started to learn more about how children think and why they act like that.
I ended up taking a course pedagogy to get more background information about my kids.
Not at all with the aim of starting a career in it, although it could.
But with the right home study, you have so much extra background information about dealing with your child, as well as teachers and other parenting experts, to know where they come from.
And it is not that expensive at all.
A course shows you how to be an active, cooperative educator by being one yourself.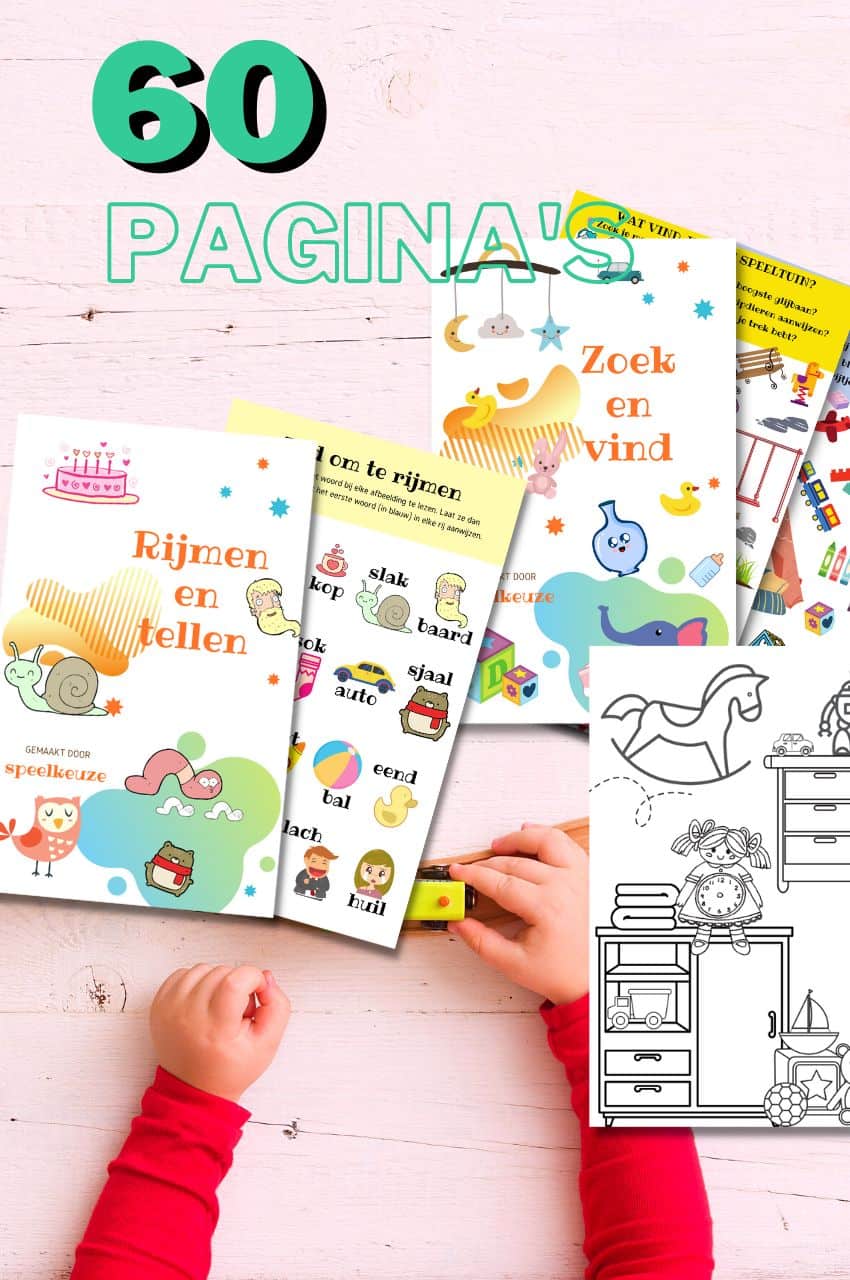 A play theme in your mailbox every month?
Fun play tips, activity books and more, with the first email being our free mini-guide "educational toys"
We will only use your email address for this newsletter and respect your privacy
Lesson 1: Encourage children to work together
Very important as a teacher but also important to give your child from home.
Whether brothers and sisters are involved or not, it is important for your child to learn to cooperate with other children.
Lesson 2: Everyone learns differently
Some children are audio learners, and some are visual or kinesthetic learners. And his children have a combination of shapes.
As parents, one of our goals is to help our children identify and master their learning styles so that they can be successful.
Lesson 3: Help children build mental models using what they know
Whatever form of learning children choose, we want them to build mental models, or explanations of their thought process, with the new information to gain a meaningful understanding of the concepts.
In physics for example, the idea of ​​gravity is abstract. It is an invisible force that we know acts upon us.
We can prove its existence by throwing a ball in the air and watching it fall back.
Once kids understand that, we can build on that model to understand gravity more deeply, such as why it's different on the moon than it is on Earth.
The key here is to make learning progress so that each play session builds on what you've discussed before and they learn in school.
This strengthens children's memory and provides them with a perspective to understand new ideas.
Lesson 4: An effective parent is caring, understanding, and respectful
The way we present ourselves to our children influences how they choose to communicate with us.
This way you can outline what you expect from your child and take the time to listen to what your child wants.
This gives the feeling that home belongs to the child, in addition to being yours as the parent.
What others say about the pedagogy training
The great thing about NHBO is that you can follow it at home, at your own pace.
Especially as parents we are super busy and it can be quite a challenge to find the time.
But it is an investment in yourself.
An investment in the future of your children because you know better how to guide them.
This is what others say about this training at NHBO:

Why start pedagogy?
I am often asked why I started pedagogy.
My answer is simple and pragmatic: if your personal goal is equality in a world where inequality reigns, then at least you can start by giving your own children a better place and showing how it can be done.
You can do this without compromising the quality or standards of your home situation in any way.
In fact, research into active learning strongly suggests that your children will progress more by learning how to engage in their own research and fun projects.
These techniques work whether you have a class of 16 students or one or two children at home.
Instead of despairing about the things that are too big to change, you start changing the things you can control and that can make a difference in your kids' lives as well as in your own.
Let's start!
This is what you can expect from the course:

It is a complete offer in which everything comes along. It is full of tips that you as a parent can also use in the education of your child.
But there are also a number of practical tips on how educators look at the development of your children so that you better know where they come from.
You can use even request a trial course to see if it matches what you expect: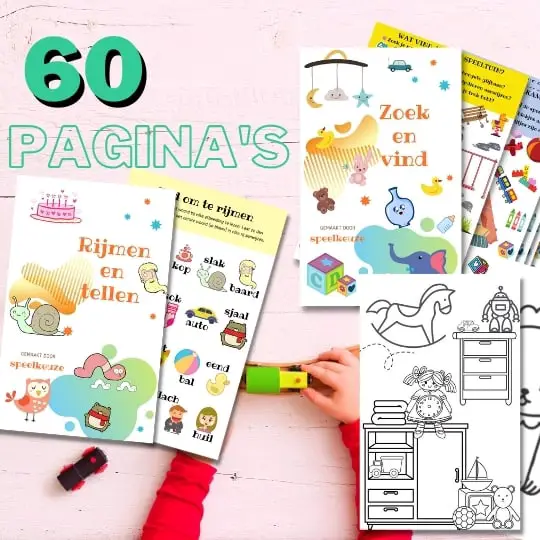 Always something to do for the holidays or rainy day?
Play Choice now has the ultimate activity book collection, with over 60 pages of fun coloring pages and educational puzzles.
Joost Nusselder, the founder of Speelkeuze.nl is a content marketer, father and loves trying out new toys. As a child he came into contact with everything related to games when his mother started the Tinnen Soldaat in Ede. Now he and his team create helpful blog articles to help loyal readers with fun play ideas.