5 Best Safari Toys: Learning With Animals In Nature
I enjoy writing these articles for my readers, you guys. I don't accept payment for writing reviews, my opinion on products is my own, but if you find my recommendations helpful and you end up buying something through one of the links I may be able to receive a commission on that.
More information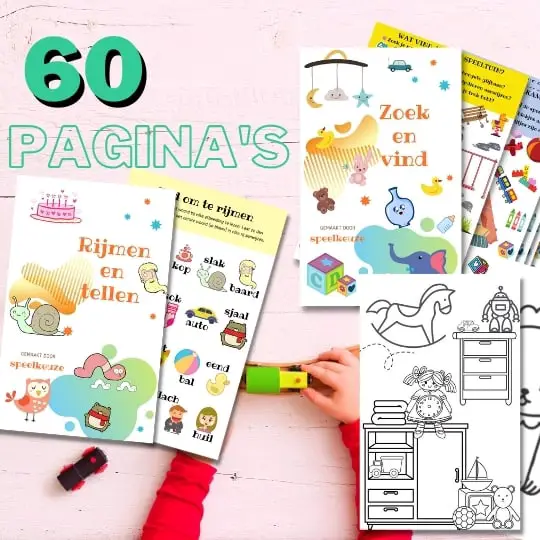 Always something to do for the holidays or rainy day?
Play Choice now has the ultimate activity book collection, with over 60 pages of fun coloring pages and educational puzzles.
Is your little one a fan of wild animals that you encounter during an exciting safari trip somewhere in distant Africa?
Big strong lions, elegant giraffes or funny orangutans?
Many children have a fascination with animals.
Children grow up in an environment surrounded by animals, in whatever way: cuddly toys, cartoons, or perhaps a pet.
Children and animals can develop very strong emotional connections. Animals are also just very nice creatures and make our world more beautiful!
Whether they can be admired in the circus or in their natural wild habitat, animals appeal to the imagination of many children.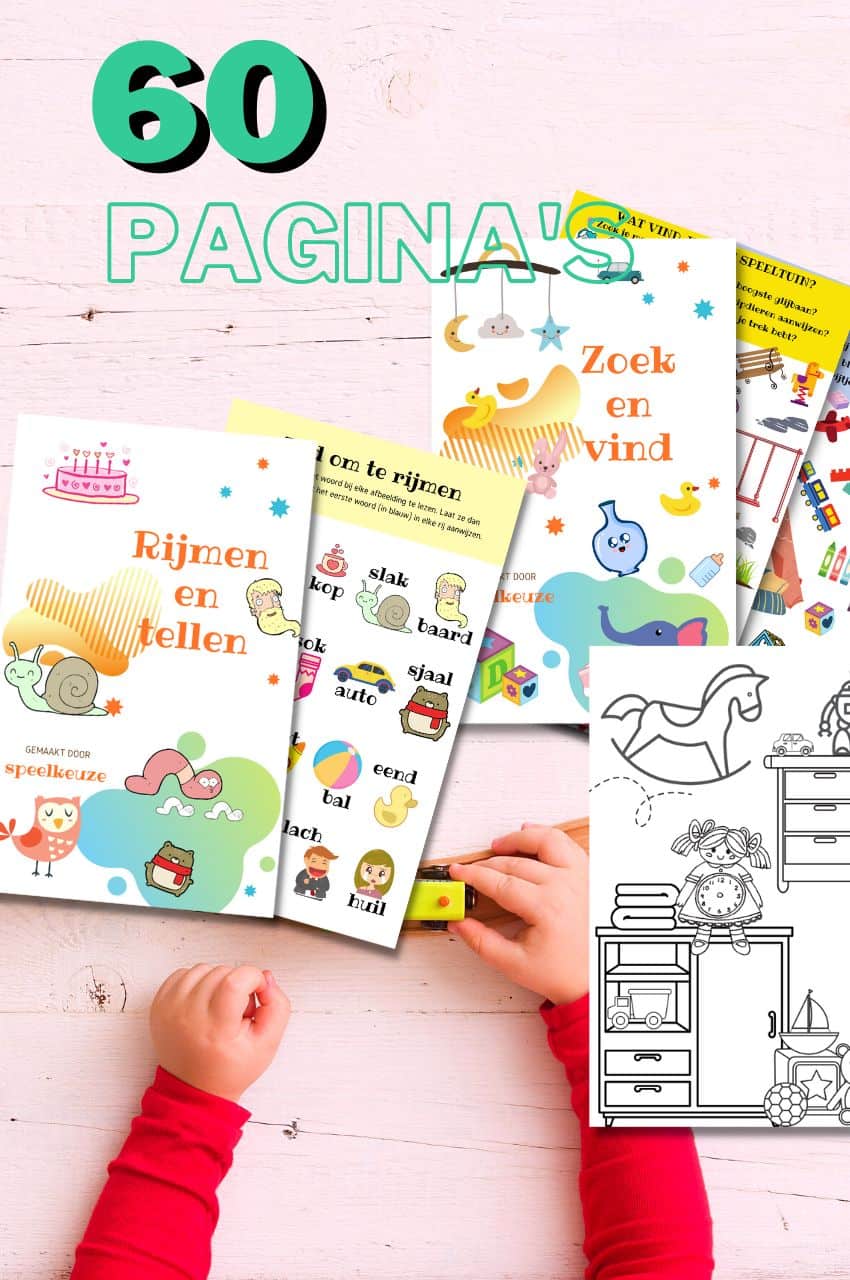 From toddler to toddler activity book collection
Educational games and coloring pages for 3 to 6 years
Your toddler and preschooler will love this e-book, along with the accompanying printables. He or she can play with it at every stage of development, together with mom and dad.
Buy at Bol.com
LEGO DUPLO building sets with animals in the lead
Because most children love animals, LEGO has developed various building sets in which these creatures play the leading role.
In this article we mainly focus on LEGO DUPLO packages with the theme 'safari' and animals from the wilderness.
We have looked at the LEGO DUPLO packs with these animals and picked our favorite five for you.
The sets can be used as an educational tool to educate your child about wild animals: where they live, how they spend their daily life and possibly about issues such as animal protection, care and extinction.
We must continue to take good care of our world, otherwise these beautiful animals will disappear from our globe and of course we don't want that!
Our favorite LEGO DUPLO safari packages
Our number one building set is the LEGO DUPLO Savannah, an extremely attractive package for children between the ages of 2 and 5 in which they can learn about animals from the African savannah.
There is so much to discover in this beautiful world!
Because the package comes with animal figures and a female mini figure, creative stories can be conceived and acted out.
The package has a friendly price and offers fun play options for a real animal lover.
The number two in our list is the LEGO DUPLO Veterinary Clinic. A somewhat more extensive package than our number one and therefore a bit more pricey.
Again a pack that is suitable for children between 2 and 5 years old and offers many play ideas with the animal and human mini figures.
Help the sick animals that have entered the clinic and ensure that they can quickly return to their living environment healthy and well.
Here are our top 5 LEGO DUPLO building kits in which wild animals form the theme:
Our top 5 LEGO DUPLO safari sets at a glance
Duplo Savannah
This nice package contains 18 parts with which you can build a tree yourself and a jeep to go on safari.
Pack includes a female mini figure and a lion and a giraffe.
Why are we such a fan of it LEGO DUPLO Savannah? With this package we are convinced that your daughter or son can enjoy it for a long time.
Which animals do you encounter on the savannah and what are the characteristics of these animals? Are they strong and dangerous, or are they gentle and sweet?
With this package, children can learn everything about wild animals.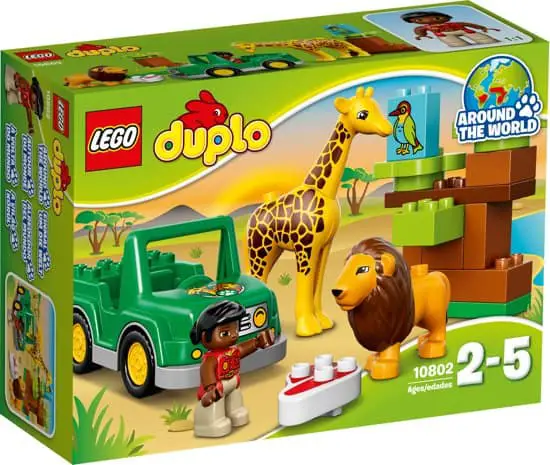 The package offers building blocks to build the wild tree yourself, as well as the jeep with which you can go on safari.
With the female mini figure, the children can perform role-playing games, which is also a learning and development moment.
In addition to the mini figure, jeep and tree with bird, the pack comes with two animal mini figures in the shape of a lion and a giraffe.
The animals are very sturdy and well finished with rounded corners. It is also very nice that they are easy to clean.
This will be necessary from time to time after all the hours that your child will be happy with this set!
The package is suitable for children between 2 and 5 years old, also taking into account the size of the blocks.
These blocks of LEGO DUPLO are larger than the regular LEGO series, because in this way they are easier to pick up by small children's hands and are also large enough not to be put in the mouth.
LEGO DUPLO building sets are 100% safe and reliable.
The LEGO DUPLO Savannah is a super exciting and intriguing package for children who love (wild) animals.
What child doesn't love these impressive creatures ?!
Nice to combine with LEGO DUPLO Jungle
Consisting of 86 pieces, this pack comes with two figures of a father and child, plus an elephant with cub, a tiger, a monkey and a crocodile.
When at some point your child is ready for new play opportunities, there are several options to expand the LEGO DUPLO animal collection.
An example of such a package that your son or daughter will be happy with again is the LEGO DUPLO Jungle, our number three from the table above.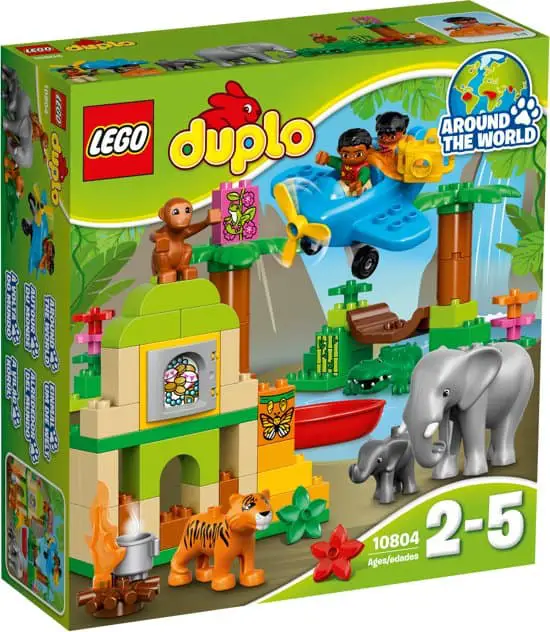 Young adventurous animal lovers have a lot more animals in their collection with this extensive set.
It offers a lot of opportunities to play and learn in addition to of course experiencing old-fashioned creative building fun.
Are you looking for treasures in a ruin that you can build yourself? Or come up with animal stories during a photo safari?
Place a LEGO DUPLO figure in the plane with a real rotating propeller and discover animal life in the jungle.
Our number two - care of DUPLO animals
This set consists of 5 mini figures in the shape of animals (monkey, zebra, giraffe, bear, turtle) and 2 mini figures in the shape of veterinarians.
In total, the package contains 62 parts, and you can assemble the clinic yourself.
What makes LEGO DUPLO Veterinary Clinic our second favorite?
With this package, all sick animals can be helped and your child will learn the importance of proper animal care.
Build the veterinary clinic and receive the animals that need your help.
The giraffe has hurt his neck, will you make sure he can return to his family quickly? Oh, a little turtle comes in and needs treatment.
There is always a lot of movement in the clinic!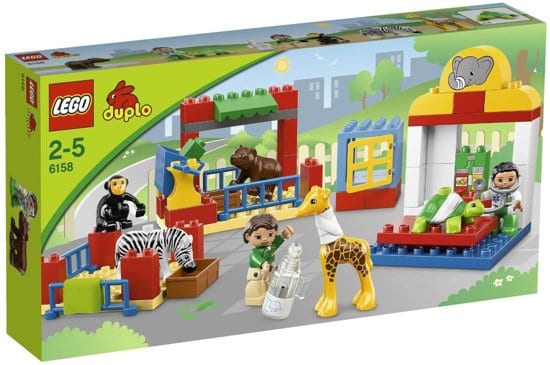 This beautiful DUPLO set includes six animals as mini figures and two vets.
All in all, the package consists of 62 parts. Children can let their imagination run wild with the colorful blocks.
Do you happen to have any animals from other LEGO packages who can help you in the clinic? Then of course you have even more playing options!
The blocks are easy to assemble, and the toy is suitable for children aged 2 to XNUMX years 5 years.
Combine the clinic with LEGO DUPLO Young Animals
Nice package with 13 parts including figures of a tiger cub, a young giraffe, a polar bear and a young turtle.
A package that combines nicely with the DUPLO Veterinary Clinic is the LEGO DUPLO Young Animals building set.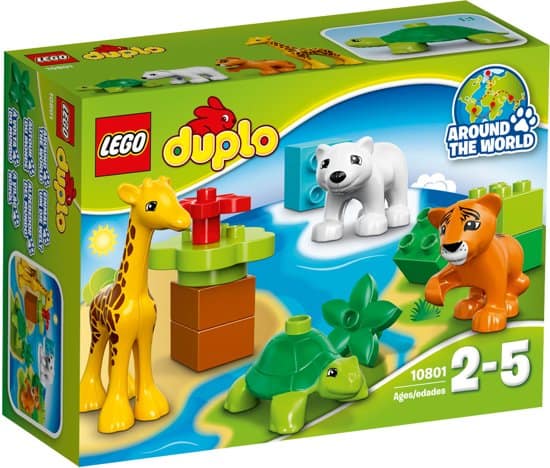 These little baby animals from all over the world also need the best care of course!
In this package, your little one can come up with beautiful stories about the tiger cub, the young giraffe, a polar bear and a young turtle.
Young animal friends develop their skills through role play with these cute animal figures.
In a playful way they will learn what the different animal babies are called and where they live in the wild.
LEGO DUPLO Around the World
A comprehensive building set that comes with 5 figures and 17 animals from all over the world, including a whale with an opening mouth!
You can also opt for the enormously extensive LEGO DUPLO Around the World.
With this beautiful and special Around the World set from LEGO DUPLO you get a lot of fascinating animal species into your home in one fell swoop.
Small explorers can study these animal species in their natural environment by boat and airplane.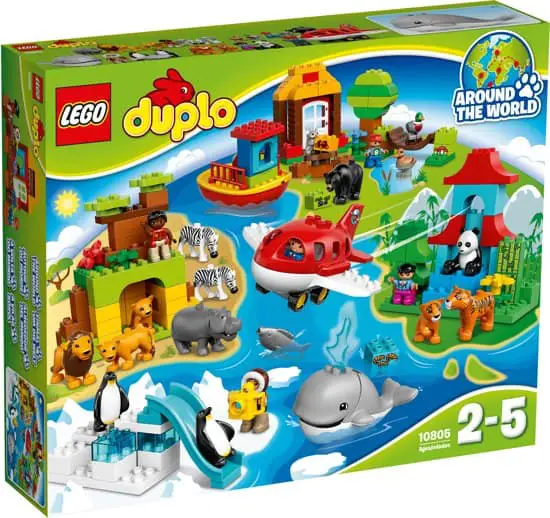 This package consisting of no less than 163 parts is a complete safari adventure in itself.
With this set, children can build four different living environments, namely a temple complex, a savanna, a forest environment and a polar region.
Of course they can also be optionally combined with each other!
With a plane and boat (more options here), which can be assembled yourself, the landscapes can be explored.
Nothing is more fun for young adventurers than traveling to foreign lands and seeing the wildlife there.
This set includes no less than 5 mini figures and 17 animals from all over the world.
From a whale with an opening mouth, to a lovely family of lions and a group of penguins with their own slide.
The LEGO DUPLO Around the World animal figure sets encourage role play for young children and can be used to talk to your child about wild animals and their habitats, animal conservation, different parts of the world and the people and animals who live there.
In addition to an educational experience through the animal safari, your little one will also get to know different corners of the world with this package.
With LEGO DUPLO on safari - an animal adventure for endless fun
LEGO DUPLO is a fantastic toy and every child loves animals.
The beautiful building kits from our top 5 therefore offer a very nice combination of these two favorites.
Your child will have hours of fun and will be able to think up stories around these DUPLO safari packages.
Maybe there is one too castle at the animals. Read our review of the best Duplo castles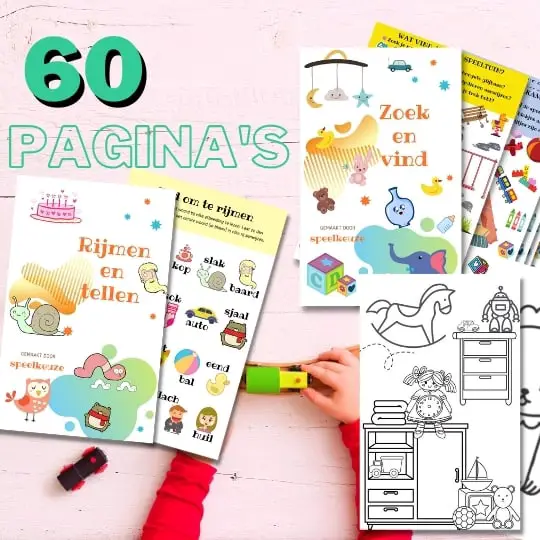 Always something to do for the holidays or rainy day?
Play Choice now has the ultimate activity book collection, with over 60 pages of fun coloring pages and educational puzzles.
Joost Nusselder, the founder of Speelkeuze.nl is a content marketer, father and loves trying out new toys. As a child he came into contact with everything related to games when his mother started the Tinnen Soldaat in Ede. Now he and his team create helpful blog articles to help loyal readers with fun play ideas.