Samsung Galaxy Tab children's tablet with Kids fashion
I enjoy writing these articles for my readers, you guys. I don't accept payment for writing reviews, my opinion on products is my own, but if you find my recommendations helpful and you end up buying something through one of the links I may be able to receive a commission on that.
More information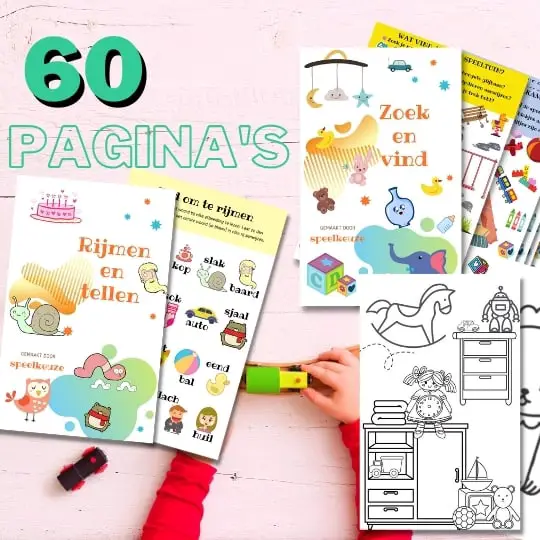 Always something to do for the holidays or rainy day?
Play Choice now has the ultimate activity book collection, with over 60 pages of fun coloring pages and educational puzzles.
Galaxy Tab: A 7-inch Android tablet that offers all-day battery and the unique kids mode.
That's the Galaxy Tab A, which gives consumers a new 7-inch option that includes all-day battery life.
In this article I will take a look at this Samsung, and in particular how it fares with the Samsung Kids mode that makes it child-friendly.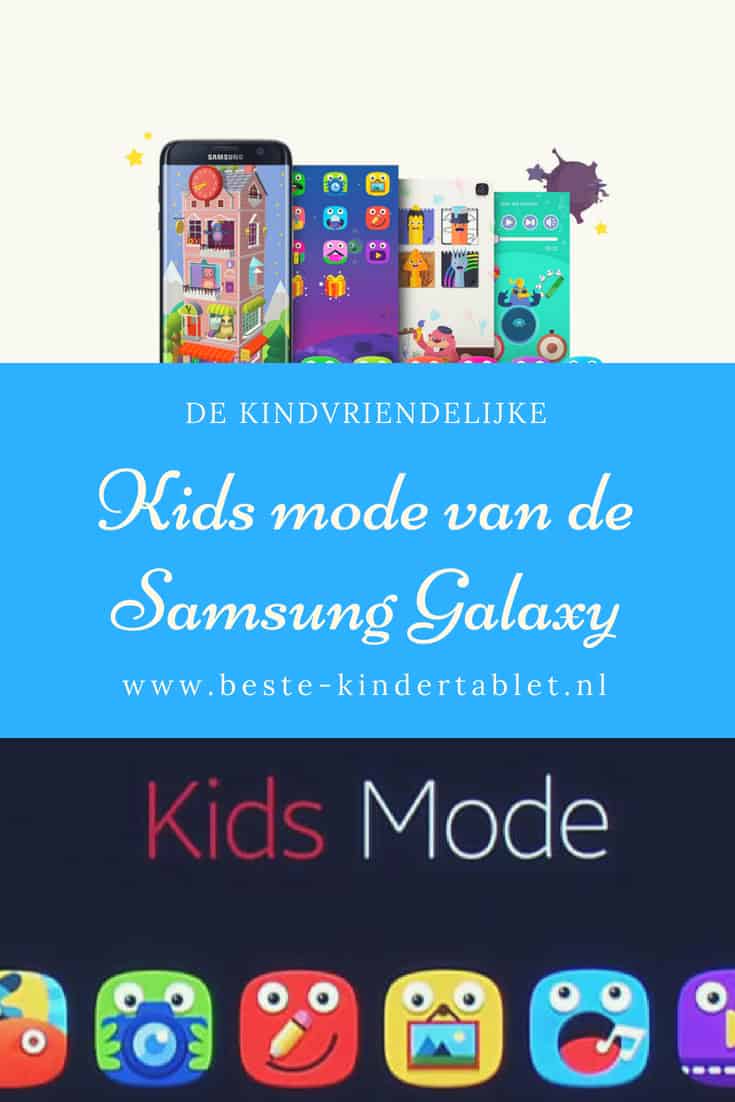 This tablet has a metal frame and, according to Samsung, is a "family-friendly" device.
The battery life in particular is a big plus, one of the reasons we have it compared to the Nintendo Switch in our post on choosing a Switch or kids' tablet.
To underline that point, Samsung has put some kid-friendly content on the tablet, including a special Kids mode with access to 5000 exclusive videos and games.
The Galaxy Tab A has a 7-inch screen with 480 nits of brightness and an aspect ratio of 16:10.
Under the hood is a Qualcomm Snapdragon 425 processor along with 2 GB of RAM and 32 GB of internal storage.
Users have the option to expand the internal storage by an additional 256 GB via a microSD card.
There are currently offers on various Galaxy Tab A models at bol.com you could check.
Here's a video on how to set up kids mode on the Galaxy: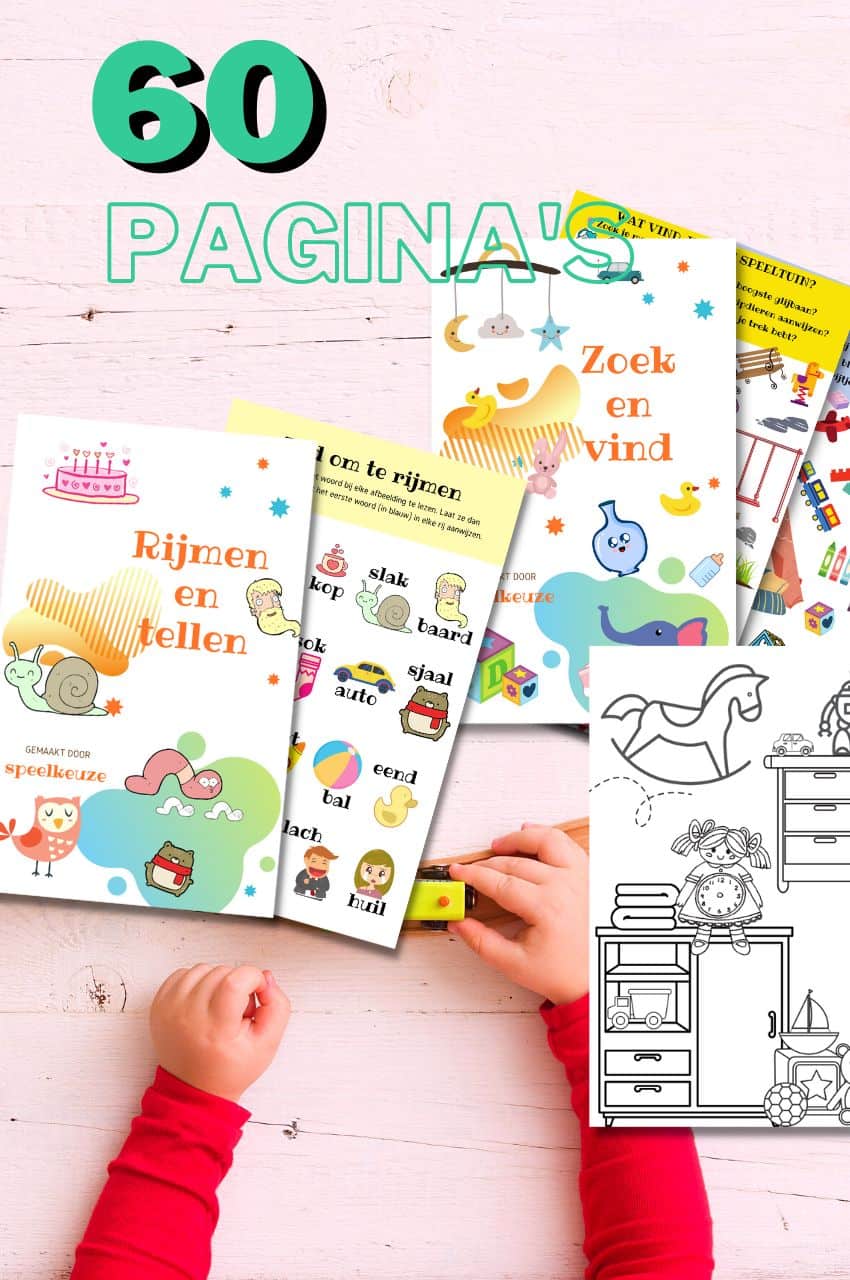 From toddler to toddler activity book collection
Educational games and coloring pages for 3 to 6 years
Your toddler and preschooler will love this e-book, along with the accompanying printables. He or she can play with it at every stage of development, together with mom and dad.
Buy at Bol.com
Excellent battery capacity
The battery can be used all day long with a 5000 mAh battery that can charge the device for up to 14 hours at a time.
The tablet has both an 8-megapixel rear and 4-megapixel front-facing camera, as well as WiFi Direct, 802.11a / b / g / n WiFi and Bluetooth 4.2.
The tablet is charged and connected via a USB-C port. Both black and silver versions of the cover are available.
When placed in kid mode, the tablet provides access to content from their partner network, including from LEGO, such as LEGO Batman app and LEGO NINJAGO.
Parents who receive a Samsung Kids subscription receive 100 euros worth of child-friendly shows, movies, games and books.
There's also a Game Launcher, three free months of YouTube Red, and a parental control option to dictate how a child can use the device.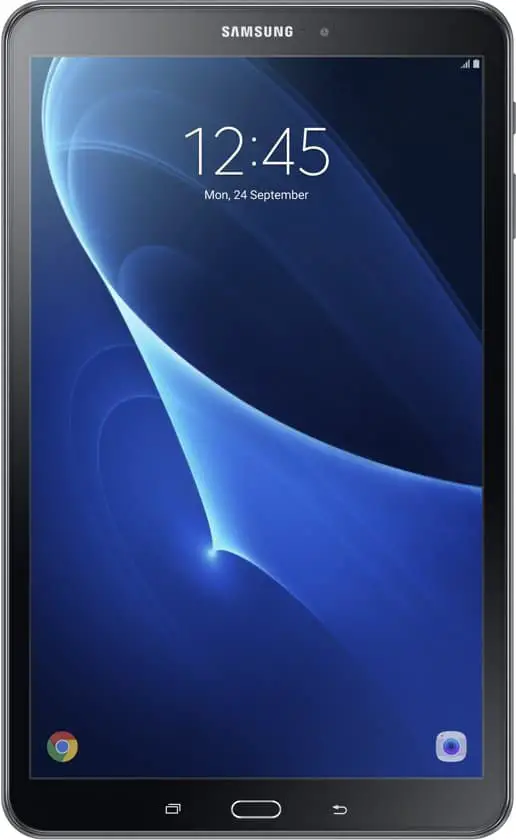 Review of the Samsung Galaxy Tabs Kids Mode
Smartphones are fun toys to calm children when you are working on your computer or doing other activities.
This makes children increasingly aware of technology as they grow up. By the age of 3, a child can enjoy themselves with your phone.
However, this means that your settings could be accidentally changed, files deleted or worse, sensitive information could be sent to all names in your contact list.
All of this can cause serious headaches for the modern parent.
With this in mind, Samsung has equipped The Galaxy Tab 3 and Tab S devices with a Kids Mode that makes the device more kid-friendly and better.
Kids mode apps
Kids mode contains five specially designed apps:
room
karaoke
to draw
photo gallery
video playback
These apps adapt the existing functions of the tablet into entertaining and intuitive functions for children, for example, the camera app can automatically add funny cartoon effects (e.g. glasses, mustaches, eyebrows, etc.) to a person.
All these effects are automatically added in the right location thanks to face detection technology.
When you start the app for the first time, you will be asked to set a pin code that will be used to manage Kids Mode.
You also need to set up a child profile with their name and date of birth.
Once you tap the menu button, you can do the following:
edit your child's profile
monitor activities in kids mode, such as apps used
Set a time limit for your kids
add existing apps to kids mode
add existing media to kids mode (music, videos and photos)
download apps from the Kids Store
The Kids Mode app has its own Kids Store, which now contains more than 900 kid-friendly apps.
An age group filter allows you to select apps that will entertain and challenge your kids according to their skill level as they grow, while content is also classified by function.
There are 4 categories of apps in the store:
especially for children
teaching methodology
play
story
For example, you can include education in your child's playtime by consciously choosing from that category.
Content for different ages
The content rating is as follows: 0-4 years old for preschoolers, 5-6 years old for preschoolers, and 7 years old or more for primary school children.
According to Samsung, the Kids Store offers premium content for children from providers such as PBS Kids, Budge Studio, Cupcake Digital and Intellijoy and offers free gifts of more than 50 euros to users, which can be used to purchase applications such as Toca Hair. salon 2, Sprinkle Island and Pucca Funny World Tour exclusive.
Safe from purchases
With the Kids Mode feature, children can only download apps from the Kids Store section and can only purchase content approved by their parents via a password.
This should provide peace of mind to parents worried about their kids building up excessive bills.
You can also receive calls in child mode, but you cannot make them.
There are no known obvious ways to bypass Kids Mode so your child can't just get out of it.
The disadvantage of the child mode is that it only supports the profile of one child.
There is no way to set up a multiple kids profile, but hopefully Samsung will reconsider this shortcoming.
Otherwise, I would also recommend this to parents with several children.
Global review of the Galaxy Tab A: is it for the parents too?
Benefits:
Large and attractive display
Long battery life
Fair price
Cons:
Performance is OK, but no more than that
Slightly larger than ideal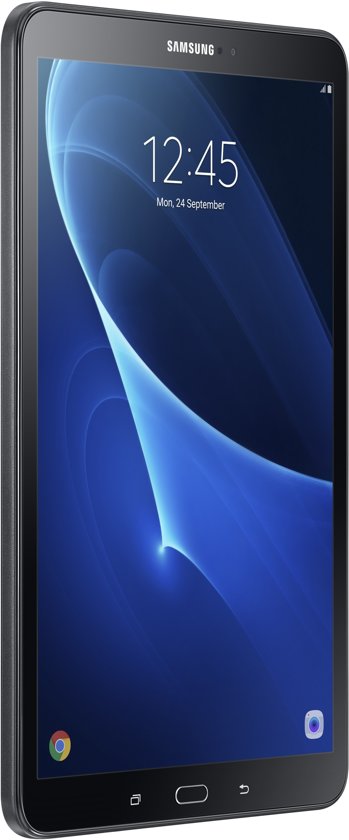 The Samsung Galaxy Tab A 10.1 is a decent tablet at a time when good options in the $ 180 - $ 300 range are harder to find.
Two-in-one tablets are great, but good ones like the Surface Pro 4 are very expensive.
Shoppers with a lower budget can check out the Samsung Galaxy Tab A 10.1, a full-size Android device available for less than $ 200.
Keep in mind that there are two versions of this model.
The original Tab A 10.1 has 2 GB of RAM, is often sold with a 32 GB microSD card, and is widely available for $ 200 or less.
Samsung recently introduced a new version that comes with an S Pen and the pressure sensitive screen to use it, has 3 GB of RAM and a suggested retail price of $ 299,99, so this is a different variant and maybe a bit too much for your kids . Especially considering the price tag.
Samsung Galaxy Tab A 10.1 Design & Build
The Galaxy Tab A only has medium-sized bezels, so the case is not much bigger than the 10,1-inch "letterbox" display.
However, the exact size depends on the version. The original is 10 x 6,1 inches and the S Pen version is a bit smaller at 9,7 x 6,5 inches. Both are 0,32 inches thick.
This tablet is heavier than competing devices with similar screen sizes, and it's also thicker than really ideal, but some of this can be attributed to the battery.
More on that later.
Mid-range models do not win design awards.
That said, the white or black plastic shell with silver accents will blend into any office or classroom and won't attract admiring glances.
On the other hand, Samsung builds quality products, and this is no exception.
Although the exterior is mostly plastic, the device withstood our efforts to bend or break it (by hand) so that's good news if you want to hand it over to your kids too.
In addition, there are sturdy covers available from different brands to give it some extra strength and also fall resistance.
Samsung Galaxy Tab A 10.1 Display
The Tab A 10.1 has a 10.1-inch 1920 x 1200 touchscreen, giving it a pretty decent density of 224 pixels per inch.
Even the much more expensive Apple iPad Pro 9.7 only has a moderately higher 264 ppi.
It has a 16:10 aspect ratio, so it's longer and thinner than the 4: 3 ratio that's more common today.
This makes it ideal for watching videos, viewing web pages or word processing, but the aspect ratio is slightly less suitable for those who prefer to use their tablet in portrait mode.
We found this screen to be quite useful outdoors, but reflection from direct sunlight will bounce off the screen.
Those who plan to use their tablet in the sun often should consider a model with an AMOLED display, such as the Samsung Galaxy Tab S2 9.7.
Samsung Galaxy Tab A 10.1 Ports, buttons, speakers and cameras
The Galaxy Tab A 10.1 has a microSD slot and the original version is sometimes bundled with a 32 GB card.
Higher capacity cards are of course available, making this tablet easily upgradeable by those who want to carry large amounts of video or music.
The slot is protected behind a small door to prevent accidental ejection of the card.
A micro USB v2.0 port is located on the top edge of this tablet, allowing it to be charged using the cable that extends to the top of the desk or tablet - a very convenient placement.
This port can be used to connect accessories such as an external keyboard, although most of these require an adapter to convert to a full-size USB Type-A port.
We tested our Samsung Galaxy Tab A 101.1 test unit with a USB mouse, keyboard and flash drive and ran each as expected.
We then hooked these all up to a USB hub and hooked up to Samsung's tablet, and they continued to function simultaneously, meaning this tablet can be used as a desktop PC - albeit a simple one.
Unlike most Android devices, this Galaxy Tab has a physical home button and the Back and Overview buttons are permanently printed on the front.
This means that they are always available and never take up valuable screen space, but rather that the back button is in a place where it is very easy to accidentally touch it, especially if kept in landscape mode.
You can keep an eye out for this yourself, but children in particular will sometimes suffer from this, and they have to see it again in their app or video, or call daddy to help them ad nauseam.
There is an 8MP rear camera with a flash.
The latter is a feature rarely seen on tablets. This makes for a respectable way of capturing photos, but it's quite slow so it's best when subjects are still.
The flash is bright, but it is so white that it washes out light colors.
A 2 MP camera on the front is easily suitable for video conferences or skyping with grandpa and grandma.
The stereo speakers on this model are located on one of the short edges and provide more than enough sound to watch a TV show or movie from 3 to 4 meters away, even in a moderately noisy environment.
Samsung Galaxy Tab A 10.1 S Pen Stylus
Those planning to take handwritten notes on the Tab A should invest in the more expensive version that comes with the S Pen.
However, those who don't care can save a bit of money by buying the original one.
Be aware, the difference goes further than which model is equipped with an S Pen as the cheaper version does not come with the type of screen that supports this touch-sensitive stylus. (It also has less RAM.)
So don't expect it to work with an old Galaxy Note tablet or S Pen smartphone.
The S Pen version has a lock to store this active stylus in the tablet.
Samsung Galaxy Tab A 10.1 Performance
The Samsung Galaxy Tab A 10.1 has Android 6.0 Marshmallow on an octa-core Exynos 7870 processor running at 1,6 GHz.
This is a chip designed for light to medium demand, and the benchmarks confirm this.
On the CPU test, our Samsung Galaxy Tab A 10.1 scored roughly the same as the HTC Nexus 9, but is well below flagship models like the Samsung Galaxy S7.
This does not mean that the Tab A 10.1 is slow in normal everyday use. It boots up Android after completely shutting down in just about 20 seconds.
But this computer cannot handle a bunch of very demanding applications at once.
The original version has 2GB of RAM, while the more expensive one that comes with an S Pen has 3GB.
Regardless of the version, there is also 16 GB of built-in storage and the microSD card slot supports up to 256 GB additional capacity.
Samsung Galaxy Tab A 10.1 Specifications
OS: Android 6.0 Marshmallow
Processor: Exynos 7870 1.6GHz Octa-Core
Memory:
2 GB RAM, 16 GB ROM
microSD up to 256 GB
display:
10,1 inch
1920×1200 (WUXGA)
Wireless:
Wi-Fi 802.11 a / b / g / n / ac, 2,4 GHz + 5,0 GHz, VHT80
Bluetooth v4.2
Camera:
8,0 MP AF with flash and F1.9
2.0MP and F2.2
Video recording: 1080P @ 30 fps
Dimensions:
10.0 x 6.11 x 0.32 inches
1,16 lbs
Battery: Li-Ion 7.300 mAh
Samsung's Exynos 7870 processor is designed to extend battery life by providing four CPU cores for use in demanding situations and using four other cores when demand is lighter.
The smaller amount of RAM also helps extend battery life.
Samsung Galaxy Tab A 10.1 conclusion
The Samsung Galaxy Tab A 10.1 is a decent tablet at a time when good options in the $ 150 - $ 300 range are hard to come by.
Many companies are turning their attention to either powerful high-end or cheap entry-level offerings, but Samsung has a device that fits neatly in the middle.
It has an easy-to-read display, decent performance, long battery life, and a design that is functional and sturdy.
With the kids mode, it is a good purchase for both yourself and your children, although it is difficult if you have children of widely different ages as only one profile is possible.
The Galaxy Tab A is available in different models (check all prices and models here)
Also read: these are the best kids tablet you can buy for your kid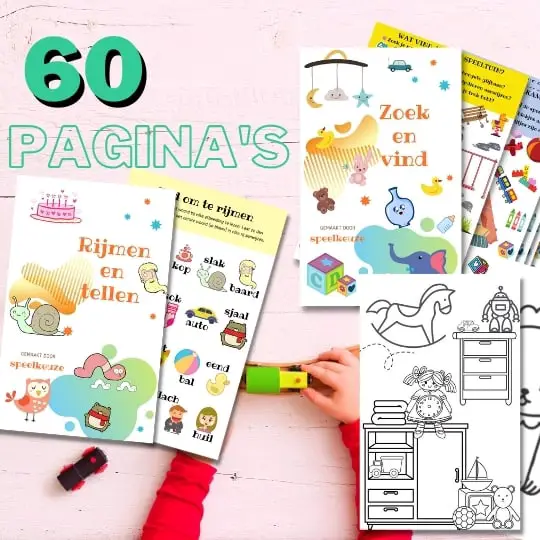 Always something to do for the holidays or rainy day?
Play Choice now has the ultimate activity book collection, with over 60 pages of fun coloring pages and educational puzzles.
Joost Nusselder, the founder of Speelkeuze.nl is a content marketer, father and loves trying out new toys. As a child he came into contact with everything related to games when his mother started the Tinnen Soldaat in Ede. Now he and his team create helpful blog articles to help loyal readers with fun play ideas.