Safety and Play: What is a Safe Play Environment?
I enjoy writing these articles for my readers, you guys. I don't accept payment for writing reviews, my opinion on products is my own, but if you find my recommendations helpful and you end up buying something through one of the links I may be able to receive a commission on that.
Further information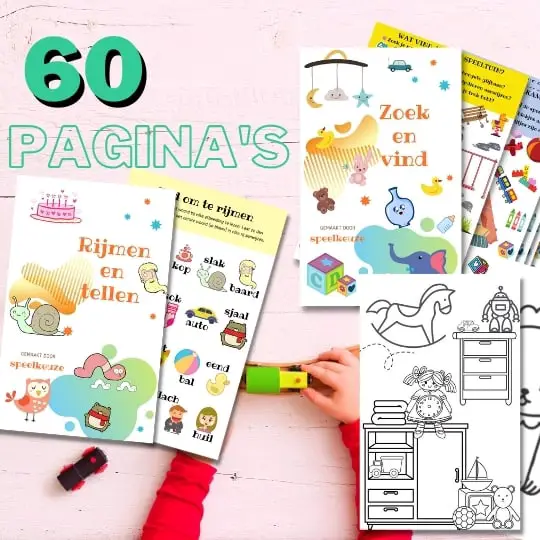 Always something to do for the holidays or rainy day?
Play Choice now has the ultimate activity book collection, with over 60 pages of fun coloring pages and educational puzzles.
Are you, like me, looking for the best ways to keep your child playing SAFE? I've done the research!
A safe play environment is above all one in which a child can challenge and learn themselves. It offers enough space and toys, and is adapted to the age of the child. Safe varies by age, but soft corners in places they can reach is a must.
I've done the research and here I'm going to discuss the best tips from parents and educators for a safe play environment, PLUS some practical tips for setting it up properly at home.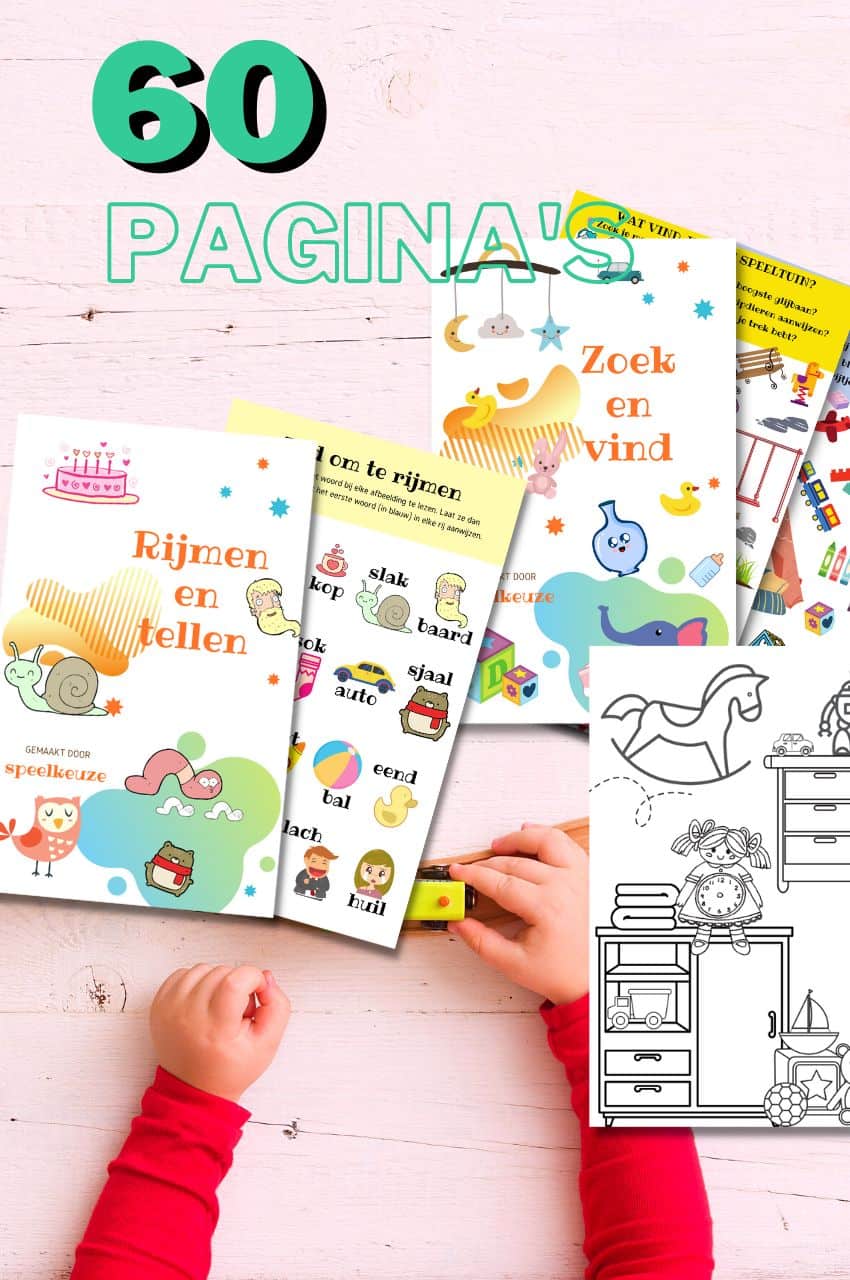 A play theme in your mailbox every month?
Fun play tips, activity books and more, with the first email being our free mini-guide "educational toys"
We will only use your email address for this newsletter and respect your privacy
How to create a safe living environment for your child
To crawl
If your child starts crawling, it's time to inspect your home. Sockets, cleaning products and dishwasher tablets are now suddenly a potential danger. So make sure these are out of reach for your little one. A stair gate is also a must. And don't forget the high chair, because it is not only a chair, but also a climbing object.
Tips
Here are a few tips to make your home kid-friendly:
Go through your house at crawl height. What do you see?
Plan ahead and take action before your child reaches the next stage.
Let your baby develop at his own pace.
Give your child space to move freely.
Go well prepared with a good stroller or car seat.
Plants and cat litter
Also don't forget the plants and cat litter. These can also be dangerous for your child. So make sure these are out of reach for your little one. The cords of the blinds can also be a danger.
How to let your kids play safely
Look at the age designation
When you buy toys for your children, it is important that you pay close attention to the age indication. Don't buy toys that are too difficult for their age, but also don't buy toys that are too simple. You want your kids to be challenged, but also not feel overwhelmed.
Avoid small parts
Small children put everything in their mouths, so avoid toys with small parts. If your children are under 3 years old, do not buy toys with strings, cords or buttons.
Watch out for finger traps
Also check that there are no potential finger traps. If there is a door or hatch, make sure there are no dangerous openings for your children to stick their fingers into.
Choose the right toys
Choose toys that match your children's interests. If they love animals, buy toys that help them learn about animals. If they like to build, buy building blocks or other construction toys. As your children get older, you can also choose more challenging toys, such as board games or puzzles.
Great played!
Challenging play: a must for children
Challenging play is an absolute must for children. It improves their motor skills, boosts their confidence and makes them more sociable. Plus, kids just love doing it! They get the chance to move, experience thrills and excitement and enjoy their own successes.
How can you encourage challenging play?
There are many ways to help children play challenging. Safety.nl has an educational video and materials that can help you encourage challenging play.
How can you make challenging play more fun?
Challenging play can be made even more fun by adding a few extra elements. For example, try adding a theme, such as an adventure or a story. You can also add different game rules or organize a competition. It is also fun to introduce new materials and games.
How to let your child climb safely
The climbing dilemma
Little Joris is 1 year old and has discovered that he can climb. While it's a fun way to develop his motor skills, it's also a dangerous activity. As a pedagogical employee, you want to teach Joris how to climb safely, without hurting himself.
Create a safe environment
Fortunately, there is a way to help Joris without forbidding him to climb. By creating a safe environment, you can give Joris the chance to learn how to protect himself.
Here are some tips to help Joris:
Place a mat, cushion or bean bag next to the sofa. This way Joris can fall safely if he slips.
Stay close to help Joris if he needs help.
Apply these tips to other situations in which Joris climbs, scrambles or runs.
Climbing is fun and safe
Climbing is a fun way for Joris to develop his motor skills. By taking the right precautions, you can ensure that he can protect himself. This way you can ensure that Joris can climb safely without hurting himself.
How to create a safe environment for children
If you run a daycare, it is very important that you provide a safe environment where children can play and learn without any worries. But safety goes beyond just a safe environment. It also means guiding and encouraging children from an early age to develop skills that will help them protect themselves from injury.
How to help children develop skills
To help children develop skills that protect them from injury, it's important that you:
Learn good motor skills, such as climbing, running, jumping and keeping your balance.
Children learn to assess risks.
Helps children to know their own limits.
Stimulates children to develop self-confidence and self-reliance.
How to teach children how to deal with risks
To help children deal with (minor) risks, it is important that you:
Gives children the chance to explore their own limits.
Encourages children to improve their skills.
Show children how to take responsibility for their own safety.
Helps children to increase their own risk appetite.
The right balance
It is important to find the right balance between a safe environment and stimulating challenges that children need to develop good (physical) skills. Minor accidents, such as abrasions or bruises, are part of this. That is good for the development of a child.
How do you make children risk aware?
The importance of challenging play
Challenging Games is an essential part of child development. It offers them the chance to explore their limits, try new activities and overcome fears. Children experience excitement, excitement and pride when playing adventure activities.
Pedagogical guidance for challenging play
Pedagogical staff play an important role in guiding children in challenging (play) activities. They help children to assess risks, develop motor, social and emotional skills and get a sense of speed, height and depth.
Points for attention in challenging play
Below are a number of points for attention when offering challenging games:
Supervise and take measures where necessary to avoid possible serious injury.
Assess whether the child is ready to take a certain responsible risk.
Give the child the space to learn by gaining experiences that involve a responsible risk.
Give clear and concrete instructions about (examples of) what is and what is not allowed.
Calmly explain why something is dangerous.
Help a child develop self-confidence by encouraging him to do things for himself.
Avoid prohibition situations as much as possible.
Try not to show your own fear.
Examine whether the child has been injured.
Conclusion
A safe playing environment is super important in their development, so you should DEFINITELY not avoid it.
With these tips you now know what to look out for and you can also set up a good play corner at home and continue to challenge your child.
Also read: are toys safe without a CE mark? What you need to know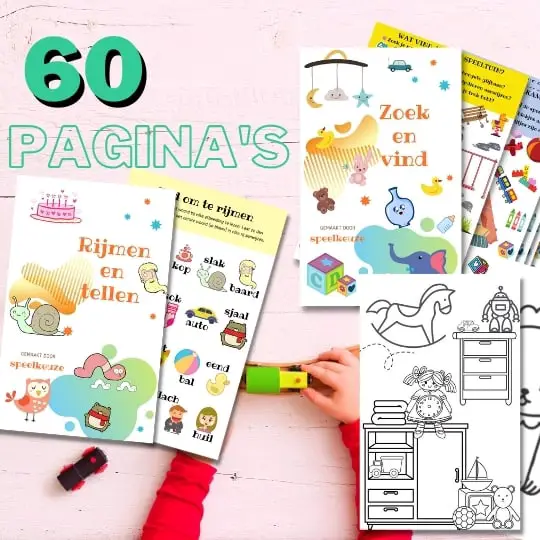 Always something to do for the holidays or rainy day?
Play Choice now has the ultimate activity book collection, with over 60 pages of fun coloring pages and educational puzzles.
Joost Nusselder, the founder of Speelkeuze.nl is a content marketer, father and loves trying out new toys. As a child he came into contact with everything related to games when his mother started the Tinnen Soldaat in Ede. Now he and his team create helpful blog articles to help loyal readers with fun play ideas.