Siku toys: Quality brand with the most beautiful models on scale
I enjoy writing these articles for my readers, you guys. I don't accept payment for writing reviews, my opinion on products is my own, but if you find my recommendations helpful and you end up buying something through one of the links I may be able to receive a commission on that.
More information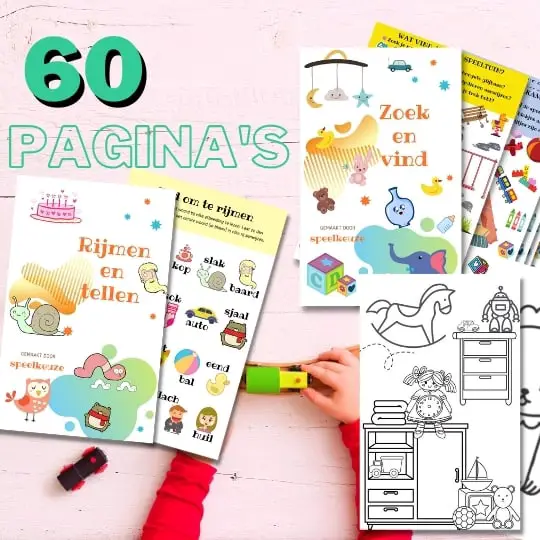 Always something to do for the holidays or rainy day?
Play Choice now has the ultimate activity book collection, with over 60 pages of fun coloring pages and educational puzzles.
Are you a collector, or does your child love cars and tractors?
Are you looking for realistic vehicles of great quality, Siku is your brand.
Today I take you into the world of Siku, a toy brand of quality for the real enthusiast.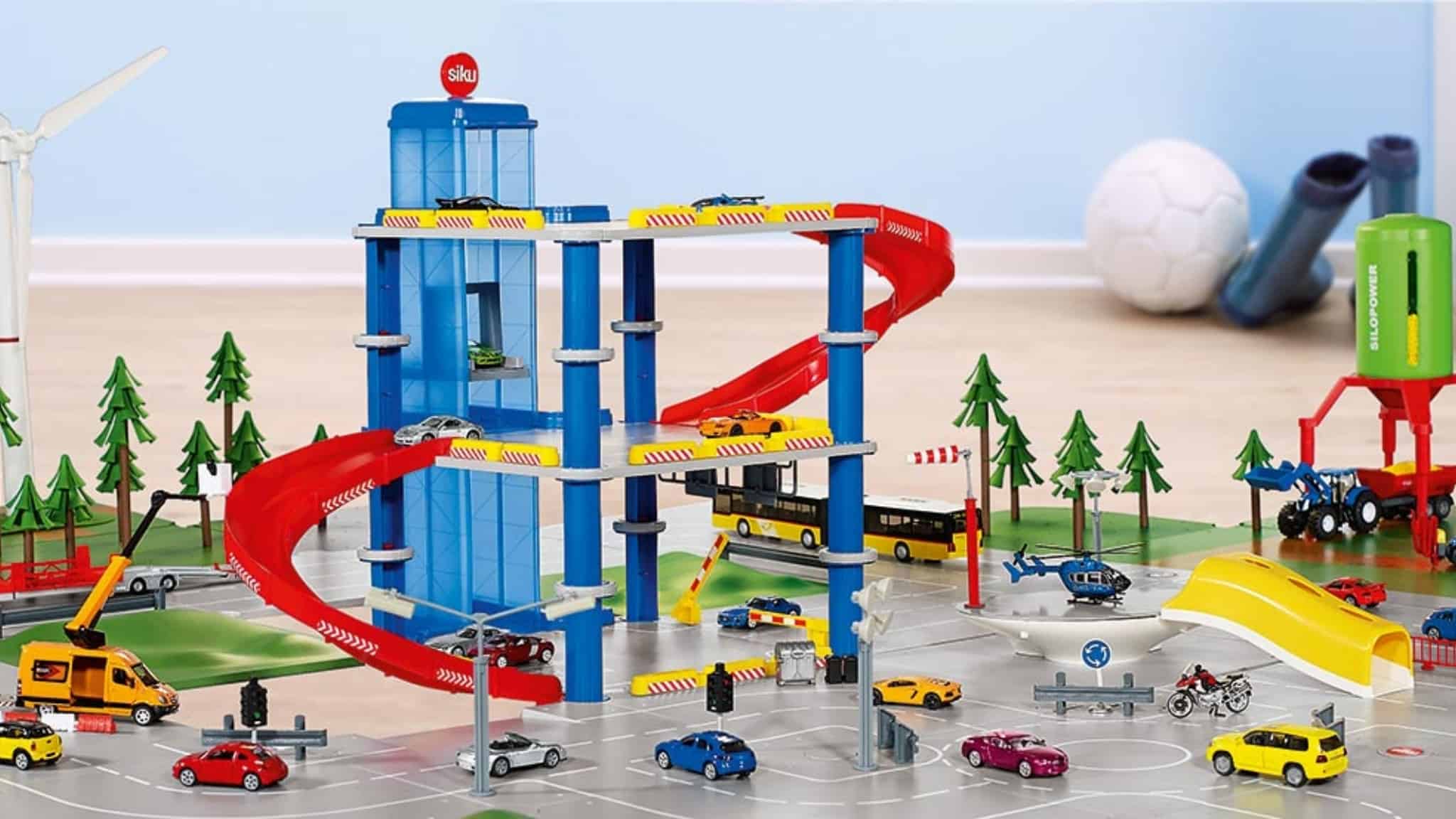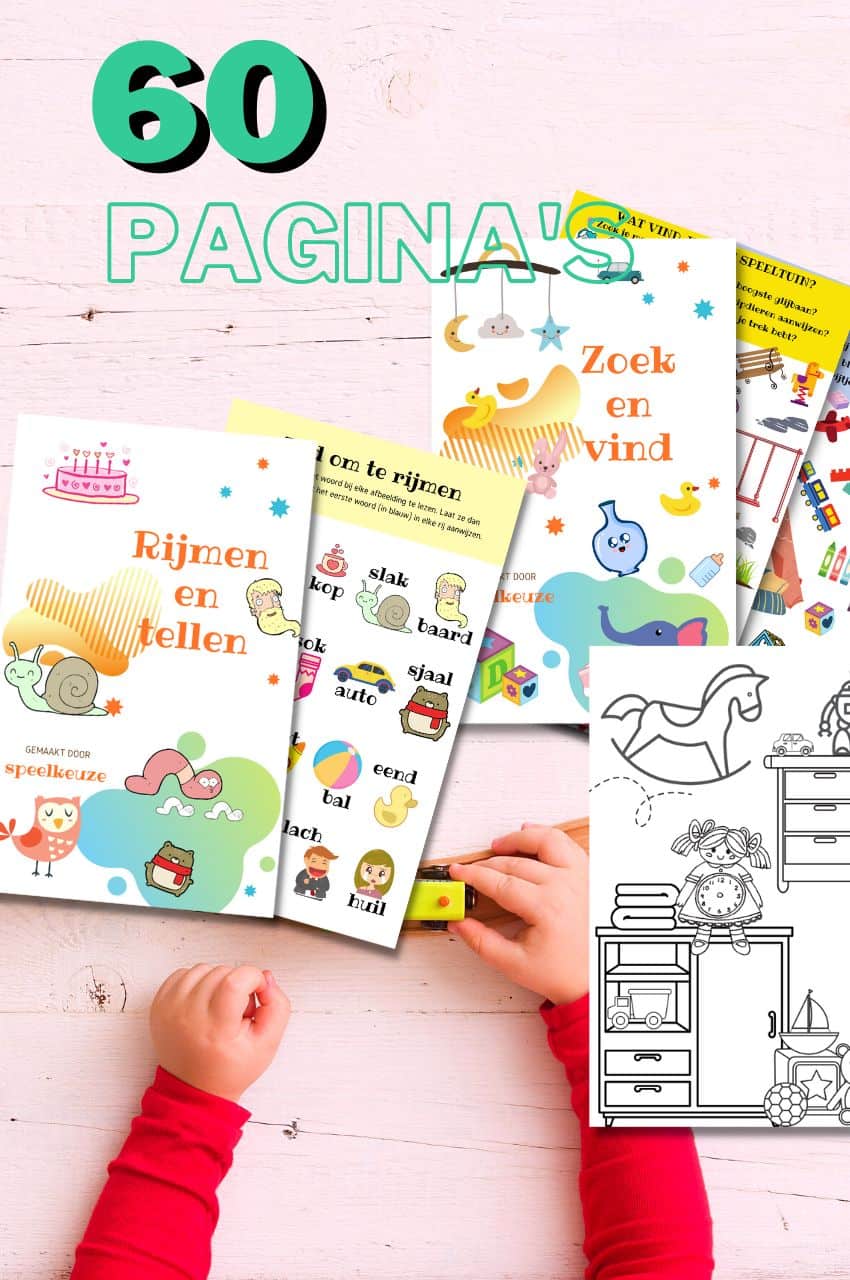 A play theme in your mailbox every month?
Fun play tips, activity books and more, with the first email being our free mini-guide "educational toys"
We will only use your email address for this newsletter and respect your privacy
Lifelike models to scale
The well-known Siku has a toy version of most tractor and car brands, such as for example this beautiful John Deere tractor.
You can also beautiful wooden farms and pilots when ordering, in the same scale. This is how you build your own farm, complete with a haystack and all!
Great cars and trucks are also available.
Most Siku vehicles are made on the standard scale - 1:32 -.
But there are two more scales available at Siku: from 1:87 and from 1:50. There is even a series with remote control for sale.
Siku stands for quality
Siku toys are distinguished by their very long life and everything is made to scale.
Siku vehicles, machines and trailers are made of metal and have beautiful plastic details.
Siku is a well-known – German – brand when it comes to scaled vehicles. Whether you collect this toy or just play with it, it is always a great gift to receive.
To make the Siku experience even more intense, there are also many types wooden stables and sheds available, but also for example a silo for the farm.
These also have three sizes, just like the tractors. Themes such as arable farming, livestock farming and forestry are all covered.
If you are looking for a specific Siku miniature, a scale model or maybe just a toy car, you can order it online.
But did you know that there is also a Siku showroom in the Netherlands?
Here you can view and try out all models at your leisure.
Maybe a nice outing for the family, or if you are looking for a special Siku model and want to know the details about it.
Also read: Best toy tractor & pedal tractor | The top 11 rated, with video.
The series of Siku
The different Siku series are:
Siku Super 1:87: This series has metal vehicles in different scales and is suitable for playing with. The detailed tractors and trucks are also very popular for the collector. Since 2004 there is also a small Porsche and Mini in this scale at Siku.
Siku Farmer: Agriculture-related vehicles and machines that can transport, load and unload. The vehicles and machines can work together. Farmer is a hugely popular line, despite competition from Britains, among others.
Siku Control: These are steerable tractors, trucks, agricultural machines and trailers. You can choose a simple or luxurious remote control, or with the whole new models for the app. Recently there is also a remote-controlled truck. A MAN with trailer in 1:32 scale.
Siku Classic: A series - started in 2005 - in which old cars, tractors and trucks are central.
Siku Euro: This series offers models from Europe, such as a Dutch police car from Volkswagen.
Siku spare parts: Various parts can be replaced, such as wheels with axles.
A piece of Siku history
Owner Richard Sieper started a tool factory in Lüdenscheid, Germany in the 20s.
However, around 1950 he started with Siku toys, made of plastic. He only has a few farm animals and, among other things, a snow shaker in his range.
Later he started producing cars from plastic, the first Siku car - with number V1, the first of the V series - was a Mercedes-Benz 300.
Siku started with cars from mainly German brands, but then expanded the collection with well-known foreign names; nowadays they have put the emphasis back on the German brands.
Siku is very popular with collectors and to stay ahead of its competitors, Siku will make the cars in cast metal, but with plastic details.
The V numbering is continued until the 70s. Then the numbering was converted to the current four-digit system.
You can see from the numbering whether it concerns passenger cars, cars with trailers, small or large trucks, trucks with trailers, crane trucks or tractors.
Would you like to learn more about the history of Siku cars? Then look here.
Are Siku toys sustainable?
Toys can be durable in several ways.
Sometimes because the production process of a certain toy item is done in an ecologically responsible way, but toys can also be sustainable because they are of high quality and will last for generations.
That is certainly the case with Siku: their beautiful and solid scale models, created by means of sustainable construction, provide a lot of fun for young and old.
What makes Siku toys so special?
All parts, from cars to tractors and from farms to trailers, are lifelike and detailed.
There are 3 types of Siku bowls.
1 scale: 32
The tractors and tractors of the Siku farmer series, for example, are indistinguishable from the real thing.
They come out best in 1:32 scale; in this scale they have the most details and the tractors have a front and rear linkage. There is a working steering wheel in the tractor cabs.
1 scale: 50
The next scale is 1:50, these vehicles are slightly cheaper and have a metal frame, but a plastic superstructure.
They are a bit more robust.
1 scale: 87
The smallest scale is 1:87, suitable for the youngest children.
Solid and lifelike
All Siku vehicles have good details and can take a few bumps at the same time.
Siku items are robust, very detailed and lifelike. They are available in 3 scaled sizes.
There is even a radio-controlled series, so you can, for example, drive the tractors and connect machines.
A plus is that all parts are replaceable!
The radio-controlled series is made in the scale 1:32, so that the trailers and agricultural machines of the 'basic' series 1:32 simply fit behind it.
A beautiful example from this series is the John Deere 7310R with front loader.
Growing children can therefore progress for a very long time with Siku toys. And when they get older, they can easily expand their collection with the range of remote controlled vehicles.
The bases of the Siku vehicles are made of metal. This forms a strong whole with the wheels and the steering.
However, the details such as mirrors and lamps are made of plastic and therefore flexible.
In addition to all these beautiful vehicles, Siku also provides excellent service; if something unexpectedly breaks, spare parts are available.
There are also additional expansion options available.
What are the best Siku toys?
Maybe we should say 'What's not a nice Siku toy?', That would be simpler.
After all, all of Siku's toys are beautifully detailed and strong.
Siku grew up making cars to scale. From the 1970s onwards, all models are made of metal with small plastic parts.
We think a very special model the Siku Claas service bus.
Also the green Siku 1890 Garbage truck, from the work vehicle series is very popular with children.
It's hard to say what the best Siku toys are: the detailed cars and trucks are super cool to play with, but also the agricultural vehicles and machines that can work together.
The steerable vehicles are of course the cream of the crop for older children.
We find from the radio-controlled series this Siku Fendt 939 with remote control very nice. This also applies to the impressive Siku control Liebherr crawler crane.
At first these models were equipped with an infrared remote control; the disadvantage was that an infrared light beam cannot turn a corner.
From 2010 they are equipped with a radio system and from 2019 the new models will even be supplied with Bluetooth technology.
You can control them directly from the app, without the remote control.
Which tractors does Siku have in its range?
Siku has major brand names such as Fendt, Claas, Deutz, John Deere and Massey Ferguson in its range.
They have all been recreated to scale and are very realistic.
Why should you choose Siku?
All vehicles are exactly reproduced and to scale, the quality is very good and spare parts are always available.
Toys that are perfectly suited for several generations.
If Bruder toys are slightly out of your budget, Siku toys can are a good Bruder alternative.
Siku toys for children and collectors
Siku vehicles are robust and beautiful toys for children, but are also great for (adult) collectors.
What makes these tractors, trucks, trailers and cars so irresistible?
They are perfectly recreated to scale - in metal with plastic details - and indistinguishable from the real thing.
If you ask us; we think it is a great gift for a child who loves all kinds of vehicles and knows the brands.
But especially for a child who understands tractors and loves to play and 'work' with tractors and trailers, this is what you will notice.
Then we have the collectors who would like to show off a new item in their display case; a Siku item is also a wonderful gift for them.
In short, Siku has been very popular with children for many generations, but also with collectors of various ages.
Bruder also has beautiful construction toys: best Bruder construction toys: 10 trucks, excavators, forklifts & more.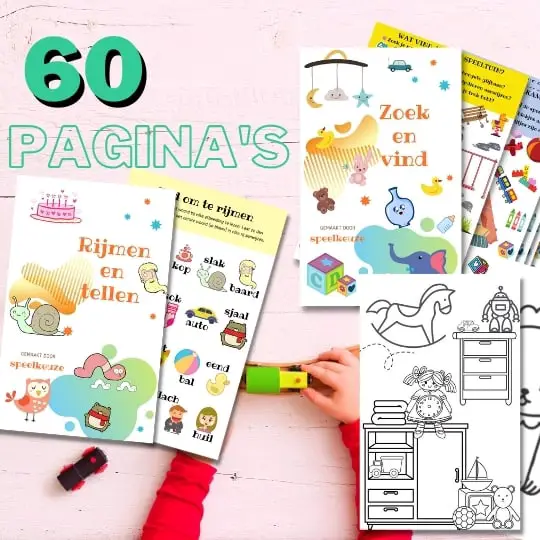 Always something to do for the holidays or rainy day?
Play Choice now has the ultimate activity book collection, with over 60 pages of fun coloring pages and educational puzzles.
Joost Nusselder, the founder of Speelkeuze.nl is a content marketer, father and loves trying out new toys. As a child he came into contact with everything related to games when his mother started the Tinnen Soldaat in Ede. Now he and his team create helpful blog articles to help loyal readers with fun play ideas.