Types of toys categories list: Variety of themes to choose from
I enjoy writing these articles for my readers, you guys. I don't accept payment for writing reviews, my opinion on products is my own, but if you find my recommendations helpful and you end up buying something through one of the links I may be able to receive a commission on that.
More information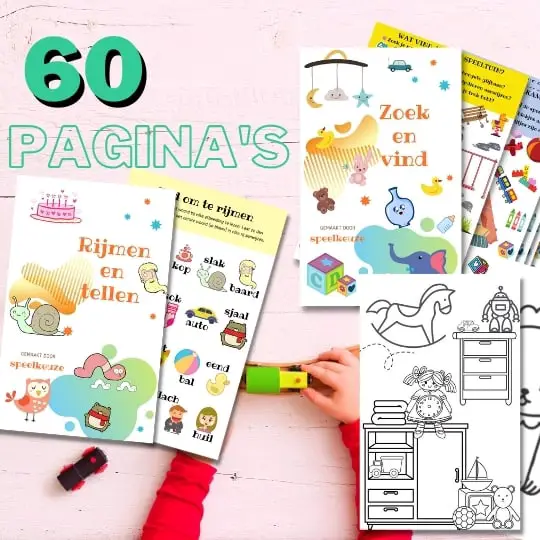 Always something to do for the holidays or rainy day?
Play Choice now has the ultimate activity book collection, with over 60 pages of fun coloring pages and educational puzzles.
A toy category is a concept used to organize types of toys based on certain characteristics. A toy theme is a specific type of category in which toys are grouped together based on a common theme.
Categorizing toys by theme can help organize and rotate toys, giving children a variety of play experiences.
Some common toy themes include animals, sports, vehicles, and professions.
Having a variety of themed toys is important, as it allows children to develop different skills and stimulate their creativity. According to Michigan State University, playing with different toys leads to better children's development.
The toy theme can even affect the quality of the toy, as it determines how engaging and engaging the game can be and may even determine the material chosen.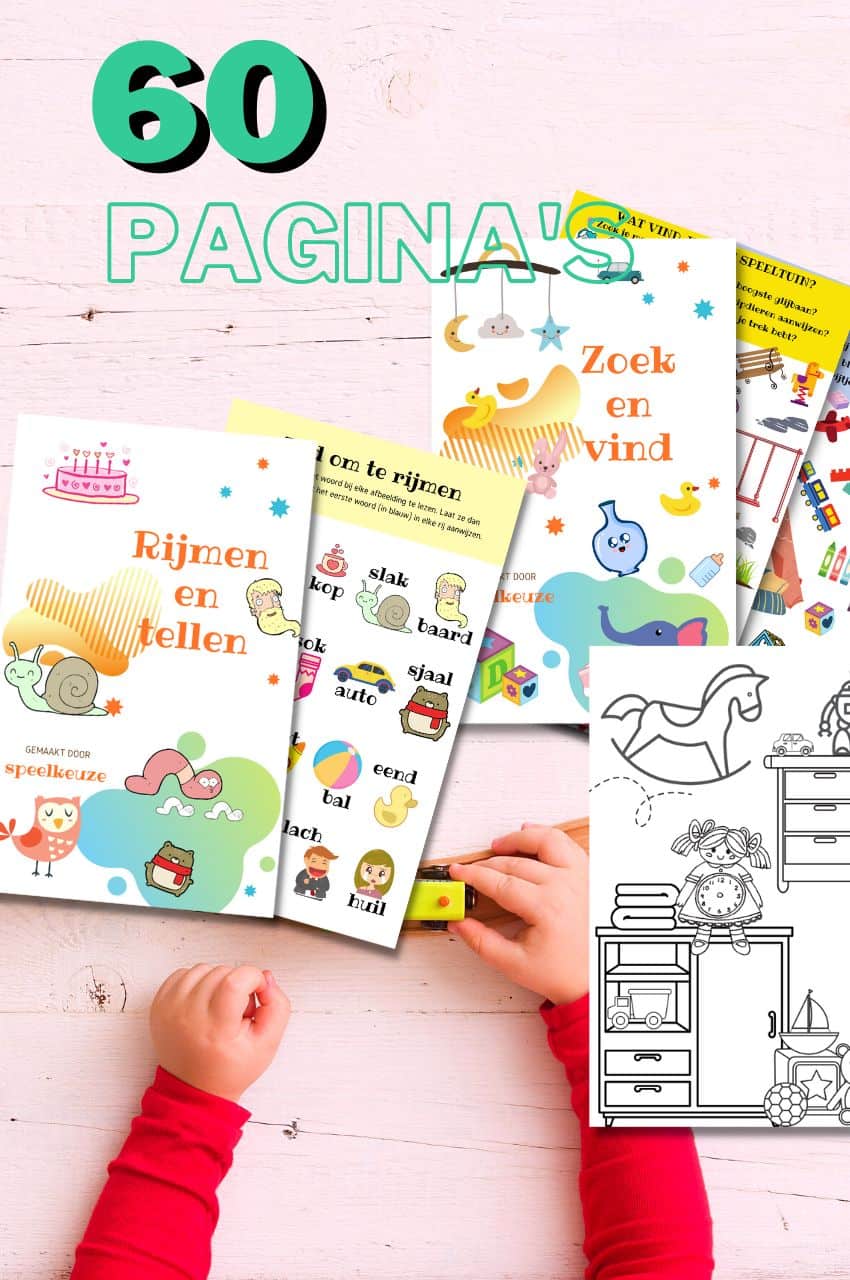 A play theme in your mailbox every month?
Fun play tips, activity books and more, with the first email being our free mini-guide "educational toys"
We will only use your email address for this newsletter and respect your privacy
How can you categorize types of toys into a list of themes?
You can categorize toys in different ways to easily find a type of toy you like. Categorizing by theme is a great way to find toys that match a child's interests. Toy themes are different subjects or concepts that toys can be associated with.
Having toys grouped by theme has several benefits. It makes it easier to store, search and find toys. It also helps to keep toys organized so that a child can easily find their favorite toys.
By sorting toys by theme, different options can be offered and the fun can be increased.
Below is a list in alphabetical order of the main toy themes.
Action figures
Building and construction
Dieren
Food and food related
Fidget
Art and craft
Music and instruments
Professions
Props
Games and puzzles
Sports and outdoor toys
Technology and science
Nurturing game
Vehicles
This list gives a way to classify all possible toys into 14 themes. Below I explain each theme in more detail.
Action figures
The Action Figure toy theme encompasses a broad category of toys inspired by characters from movies, television series, comic books, video games and other popular media. These toy figures are usually designed to assume dynamic poses and come equipped with various accessories and movable parts. Action figures are popular with children and adult collectors for their role in imaginative play, collectability, and their association with favorite media characters.
In this toy theme, there are numerous examples of action figures that fit different franchises and themes. Here are some examples:
Star Wars Action Figures: Star Wars is one of the most iconic franchises in action figure history. Figures such as Luke Skywalker, Darth Vader, Princess Leia, and Stormtroopers are some of the most popular characters released in this line.
Marvel and DC Superheroes: Action figures based on superheroes from comics and movies are very popular. Think of figures such as Spider-Man, Iron Man, Batman, and Wonder Woman. These figures often come with accessories that reflect their unique powers and gadgets.
Transformers: These action figures are unique in that they can transform from vehicles to robots and vice versa. Examples are Optimus Prime, Bumblebee and Megatron.
Power Rangers: Based on the TV series of the same name, Power Rangers action figures feature colorful warriors with unique costumes and weapons, such as the Red Ranger, Blue Ranger, and Pink Ranger.
Teenage Mutant Ninja Turtles: The figures of Leonardo, Michelangelo, Donatello and Raphael are known and loved by many children for their distinctive appearance and weapons.
Jurassic Park: This line of action figures is based on the famous movie franchise and often features dinosaurs and human characters.
Pokémon Action Figures: Derived from the popular Pokémon animated series and games, this line includes figures of various Pokémon creatures, such as Pikachu, Charizard, and Bulbasaur.
GI Joe: These action figures are based on American military heroes and include soldiers, vehicles and accessories.
Building and construction
The Building and Construction toy theme focuses on toys that give children the opportunity to develop their creative and construction skills through building and constructing objects, structures and models. These toys are often modular and consist of different parts that can be put together in different ways to create new creations. The building and construction toys stimulate the imagination, promote problem-solving thinking and give children the chance to bring their own ideas to life.
Building and construction toys come in different shapes and materials. It can consist of colorful plastic blocks, wooden construction sets, magnetic building blocks, metal parts, and more. Some sets include specific instructions to build models, while others are open-ended and give children the freedom to come up with their own creations.
Here are some examples of building and construction toys:
LEGO: LEGO is one of the most famous and popular brands in building and construction toys. It consists of colorful plastic blocks of different shapes and sizes that can be put together to build houses, vehicles, robots and more.
K'NEX: K'NEX offers building sets with plastic rods and connectors that help children create complex three-dimensional structures and moving models.
Tegu: Tegu is a brand that offers magnetic wooden blocks that allow children to create different shapes and constructions.
Meccano: Meccano consists of metal plates and bolts that children can use to build mechanical structures and models.
Magformers: This set consists of magnetic geometric shapes that allow children to build three-dimensional creations.
Mega Construx: This brand offers building sets based on various franchises, such as Pokémon, Halo, and Call of Duty, allowing kids to build their favorite characters and vehicles.
Zoob: Zoob sets contain movable parts that allow children to build imaginative and dynamic creations.
Playstix: Playstix are colorful sticks that can be put together to create three-dimensional structures.
Building and construction toys are not only fun, but they also have educational benefits. It stimulates cognitive development, spatial awareness, fine motor skills and creativity in children, and it can even help understand concepts such as balance, symmetry and stability. It's a great toy theme that can keep kids entertained for hours while letting their imagination run wild.
Dieren
The Animal toy theme includes a broad category of toys inspired by different types of animals, both realistic and imaginative. This toy focuses on the fascinating world of animals and offers children the opportunity to explore their interest in nature and the animal kingdom. The toys can range from plush toys and plastic figures to interactive electronic animals and animal habitat building sets.
Within the Animals theme, there are several subcategories such as wild animals, pets, farm animals, sea animals, fantasy animals, and more. Animal toys can be both educational and fun as they help children learn about different animal species, their characteristics, habitats and behaviors.
Here are some examples of toys that fit the Animal theme:
Plush Toys: Soft, plush toys of all kinds of animals, from teddy bears to exotic wild animals such as tigers and elephants.
Schleich Animal Figures: Detailed and realistic plastic animal figures representing various animal species, including lions, giraffes, dogs, cats, and more.
Animal Playsets: Complete playsets with animal habitats, such as a jungle, ocean or farm, where children can play with the animals in their natural environment.
Interactive Electronic Animals: Realistic looking electronic animals that can move, make sounds and sometimes even respond to touch or voice.
Animal Puzzles: Puzzles with pictures of animals where children develop their cognitive skills as they fit the pieces together.
Tamagotchi: An electronic virtual pet that children can feed, care for and raise.
Animal Craft Kits: Craft kits that allow kids to create their own plush animals using fabrics and stuffing.
Animal Books: Books with pictures and information about animals that teach curious children about their characteristics and lifestyle.
Finger puppets: Small animal figures that fit on the fingers and can be used to act out stories and plays.
This toy theme is loved by children of all ages as it allows them to explore their interest in nature and animal world, stimulate their imagination and foster their empathy and care for living things.
Food and dining related
The Food and Eating related toy theme includes a diverse category of toys inspired by food, kitchens, cooking and eating habits. This toy stimulates children's imagination and encourages them to explore the world of food and cooking. It can range from play food such as plastic fruits and vegetables to toy kitchens, cookware, and even toy dinnerware for imaginative play.
Within this theme, there are various aspects of food and cooking that are represented, such as healthy food, culinary traditions, food preparation and restaurant experience. The toy encourages social interaction and can help children learn about nutrition and the importance of a balanced meal.
Here are some examples of toys that fit the Food and Eating theme:
Toy Kitchens: Kids can create their own culinary adventures with toy kitchens equipped with a stove, oven, sink, and often accessories such as pots, pans, and utensils.
Plastic toy food: Colorful plastic vegetables, fruits, breads, meats and other foods that look realistic and can be used by children to "prepare" their own meals.
Toy Dinnerware: Sets of plastic plates, cups, cutlery and glasses so kids can create a complete table setting for their toy meals.
Kids Cooking Sets: These sets include kid-friendly cooking utensils such as small pots, pans, spatulas, and spoons so kids can pretend they're actually cooking.
Toy Shop and Market Stall: Kids can set up their own shop or market stall with toy fruits, vegetables and other foodstuffs to sell.
Cookbooks for Kids: Books with simple and safe recipes that can help children to prepare simple dishes.
Tea set and tea party: Small teapots, cups, and pastries that children can use to organize their own tea party for their dolls or friends.
Popcorn maker or ice cream maker: Toy appliances that allow children to make popcorn or ice cream for their toy parties.
This toy theme is fun and educational as it helps children develop their imagination, practice social skills and stimulate their interest in food and cooking. It can also help promote healthy eating habits and encourage children to be involved in food preparation and mealtime activities.
Fidget
The Fidget toy theme, also known as fidget toys or fidget toys, includes toys specially designed to help reduce stress, anxiety and anxiety. These toys are meant to be fidgeted, twisted, squeezed, or otherwise manipulated, providing an outlet for excess energy or nerves. Fidget toys are popular with both children and adults, and they are often used as an aid to concentration, relaxation or simply as a fun activity to keep the hands busy.
Fidget toys come in a variety of shapes and sizes, from simple plastic figures to more complex movable puzzles. Some fidget toys have tactile textures, while others have magnetic or kinetic properties. They can be held discreetly in your hand or attached to a bag as a keyring or pendant for convenient use on the go.
The use of fidget toys can be beneficial for people who find themselves in situations where they experience a lot of stimuli, such as while studying, working, or in busy environments. Using these toys can help reduce stress and improve focus.
Here are some examples of toys that fit the Fidget theme:
Fidget spinners: Small spinning toys with ball bearings that can be turned between the fingers. They are available in different shapes and materials.
Tangles: A spinning toy consisting of connected spinning segments that can be twisted, twisted or shaped.
Fidget cubes: Small cube-shaped toys with different textures, buttons and switches to fiddle with.
Fidget rollers: A handle with a rotating cylinder that can be turned around.
Fidget putty or kneadable eraser: A malleable putty that can be stretched and shaped to relax.
Magnetic fidget balls: Small magnetic balls that can be shaped, rolled and manipulated.
Stress Balls: Soft, bouncy toys that can be squeezed to relieve stress.
Fidget poppers: Silicone toy with bubbles that can be pressed and flipped to provide a satisfying tactile feel.
Fidget toys are not only fun to play with, but can also be useful as an aid in reducing stress and anxiety, and promoting relaxation and concentration. They are becoming increasingly popular and are a valuable addition to the range of toys for both children and adults.
Art and craft
The Arts and Crafts toy theme includes a wide variety of toys and tools that allow children to explore their creative skills and create artsy projects. This toy encourages children to use their imagination, develop their artistic expression and discover new techniques. The theme includes different types of drawing materials, paint sets, clay, craft paper, and much more.
Art and craft toys can range from simple and basic supplies to more sophisticated and specialized sets. It stimulates creativity, promotes fine motor skills and helps children to express themselves through art.
Children can learn different techniques with this toy, such as drawing, painting, cutting, sticking, modeling and much more. They can also create their own artwork, craft gifts for others, or do creative projects with friends and family.
Here are some examples of toys that fit the Arts and Crafts theme:
Colored pencils, markers and crayons: Basic supplies for drawing and coloring.
Painting and watercolor paint sets: Sets with different colors of paint and brushes to make paintings.
Craft paper: Various types and colors of paper to fold, cut and paste.
Clay and modeling material: Soft and malleable materials that children can use to make sculptures.
Mosaic sets: Sets of colored tiles or foam pieces to create mosaics.
Fuse Beads: Small colored beads that children place on a pegboard to make patterns and then melt.
Sewing and Embroidery Kits: Kits for kids to learn how to sew and embroider.
Stamp and Ink Pads: Sets of stamps for stamping images on paper.
Scrapbook Sets: Sets to capture memories and creative ideas in a scrapbook.
Craft Kits: All-in-one kits for specific craft projects, such as making bracelets, jewelry, or decorations.
Art and craft toys offer children the chance to explore their creativity and create works of art that are uniquely their own. The toys help them develop new skills, experience the joy of self-expression and gain a sense of accomplishment from creating their own masterpieces.
Music and instruments
The Music and Instruments toy theme includes toys and activities aimed at stimulating children's interest in music and exploring different musical instruments. This toy encourages children to experience, create and play music, which can contribute to their musical development and expression. The theme includes a variety of musical instruments, both real and toy instruments, and offers children the chance to develop their sense of rhythm and musical skills.
Music and instrument toys can range from small toy versions of real musical instruments such as keyboards, guitars, drums, and xylophones, to interactive toys that help children sing songs, create rhythms, and compose music. Music toys are not only fun, but they also help children develop their hearing, improve their fine motor skills and be creative.
This toy encourages children to develop confidence in their musical skills and provides them with a creative outlet to express themselves through music.
Here are some examples of toys that fit the Music and Instruments theme:
Kids Keyboard: An electronic keyboard with different tones and rhythms for playing and learning music.
Children's Drum Kit: A small drum kit that allows children to hit rhythms and play the drums.
Toy guitar: A child's guitar with strings for learning chords and accompanying songs.
Xylophone: A colorful xylophone that allows children to play different notes.
Music Sets: Sets of various small percussion instruments such as tambourines, shakers, and bells.
Karaoke Machine: A toy karaoke machine that allows children to sing and perform their favorite songs.
Music Books and Song Games: Books and games that teach children about musical notes, lyrics, and musical concepts.
Music Dance Mats: Interactive dance mats with music and sound effects to get kids dancing and moving.
Music and instrument toys offer children a fun and educational way to discover and experience music. The theme stimulates their musical interest, develops their musical skills and encourages them to enjoy making music. It can inspire children to make music an important part of their lives and potentially stimulate their interest in music as a hobby or career.
Professions
The Professions toy theme includes a diverse category of toys inspired by different professions and careers. This toy allows children to imagine and play as adults in a variety of professions, from traditional professions such as doctor, police officer and firefighter to more imaginative professions such as astronaut, scientist or superhero. The Professions theme offers children the opportunity to explore their interest in different careers and help them understand the roles people play in society.
Profession toys can consist of costumes and accessories that allow children to dress up as different professions, as well as sets with associated attributes and tools that represent the specific professions. This toy stimulates imagination, creativity and social interaction as children can play together and role-play like professionals.
The Professions theme also helps children become aware of different career options and the value of work and service to others. It can increase their curiosity about the world around them and inspire them to follow their interests and passions as they get older.
Here are some examples of toys that fit the Professions theme:
Doctor's Sets: Toy sets containing a doctor's coat, stethoscope, syringe, bandages and other medical tools.
Police Officer Toys: Costumes and accessories such as police caps, handcuffs, police badge and walkie-talkies to play as a police officer.
Firefighter Toys: Costumes and props such as a fire helmet, fire hose and fire extinguisher for role-playing as a firefighter.
Construction worker toys: Toy helmets, tool belts and toy tools for construction role-playing.
Astronaut Toys: Astronaut costumes, space helmets and toy spaceships for imaginary space missions.
Chef Toys: Cooking aprons, chef hats and toy kitchen sets to play as a chef.
Scientist Toys: Lab coats, microscopes, and lab sets to play as a scientist conducting experiments.
Superhero Toys: Costumes and accessories like capes and masks for imaginative superhero role-play.
Professions toys provide a fun way for kids to explore their dreams and aspirations while having fun and developing their social skills. The theme encourages them to explore different professions, empathize with the roles of professionals and learn about the importance of different functions and responsibilities in society.
Props
The Props toy theme includes a variety of toys consisting of objects and props used to support a particular setting, role or scene in a role-playing or fantasy game. Props can range from everyday objects to magical objects and equipment that stimulate children's imagination and allow them to immerse themselves in different adventures and stories. These toys help to enrich the role play and make the experience more realistic and fun.
In role-playing and fantasy games, props can create the environment and context and enhance the interactions between the players. Children can empathize with different characters and situations through the use of props, which promotes social skills, imagination and creativity. Props are usually simple in design and can range from everyday items such as toy food and toy tools to magic wands, princess crowns, and pirate skulls.
Here are some examples of toys that fit the Props theme:
Toy food and tableware: Plastic fruits, vegetables, pies, and plates for a toy kitchen or tea party.
Toy tools: Plastic hammers, screwdrivers, and pliers to play as a construction worker or carpenter.
Magic Wands: Shiny and decorated wands for imaginative wizard or fairy play.
Princess Accessories: Tiaras, wands and jewelry for princess roleplay.
Pirate Attributes: Pirate hats, eye patches, and swords to play as pirates on an adventurous treasure hunt.
Superhero props: Masks, capes and shields to play as brave superheroes who save the world.
Animal Masks and Costumes: Animal masks, ears, and tails to play as different animals.
Doctor's kit: Plastic stethoscopes, syringes and plasters to play as a doctor treating patients.
Props toys add an extra dimension to children's role play and imaginative play as they help them fully empathize with the characters and situations they create. It stimulates their imagination, promotes social play and gives them the opportunity to explore different roles and situations in a safe and fun environment. Props play an important role in enriching the play experience and promoting the development of creative and social skills in children.
Games and puzzles
The Games toy theme includes a wide range of toys based on different types of games, both traditional board games and modern electronic games. This toy encourages social interaction, thinking skills, strategy and competition between players. Games are often designed with rules and objectives, and they provide a structured and fun way for children and adults to play and have fun together.
The Games theme includes a variety of games such as board games, card games, dice games, strategy games, thinking games, role playing games and more. These games can vary in difficulty, making them suitable for different age groups and levels of gaming experience. Playing games is not only fun, but it can also help develop cognitive skills such as problem-solving, decision-making, and promoting collaboration and social skills.
Here are some examples of toys that fit the Games theme:
Monopoly: A classic board game where players buy, trade and develop real estate to accumulate wealth.
Uno: A popular card game where players discard cards to be the first to get rid of all cards.
Scrabble: A word game where players combine letters to form words and score points.
Chess: A strategy game in which players try to checkmate each other's king.
Pictionary: A drawing and guessing game where players have to draw and guess words.
Jenga: A game of skill where players take blocks from a tower and stack them on top without knocking the tower over.
Ticket to Ride: A board game where players plan and complete train routes to score points.
Codenames: A party game where players try to guess spy codenames based on clues from their teammates.
Games toys provide both fun and education as they help players strategize, solve problems, collaborate with others and learn how to win and lose. Whether it's a fun family game night or a competitive game between friends, games provide a great way to get together and enjoy each other's company.
Sports and outdoor toys
The Sports toy theme includes toys and activities based on different sports and physical activities. This toy encourages children to be active, move their bodies and develop skills related to different sports. It can range from small toy versions of sports equipment to games and toys that help children mimic specific sports.
The Sport theme encourages physical activity and promotes a healthy lifestyle in children. It helps them to improve their body coordination, balance, strength and endurance. In addition, playing sports-related toys can also help children develop important social skills such as teamwork, fair play and competitive spirit.
The toys in this theme can be both indoor toys, such as table football or indoor games, and outdoor toys, such as footballs, bicycles and hoops. Sports toys provide children with a fun and challenging way to be active and release their energy, while also teaching sportsmanship and healthy competition.
Here are some examples of toys that fit the Sports theme:
Football: Small footballs that children can use to practice shooting and scoring.
Basketball Set: A small basketball hoop and ball that children can use to practice basketball throwing.
Table tennis set: A table tennis table and paddles to play a table tennis match.
Tennis rackets: Small tennis rackets that children can use to practice hitting a tennis ball.
Golf set: A small golf club and ball for children to practice golfing.
Bicycle: A children's bicycle that allows children to improve their cycling skills.
Skipping rope: A skipping rope that children can use to practice jumping rope.
Skating: Children's skates for indoor or outdoor skating.
Dart Game: A child-friendly dartboard and darts to practice with precision.
Racquet sports set: A set with different types of rackets, such as badminton, squash, or racket ball, for playing and practicing.
Sports toys provide children with a great way to have fun, stay active and develop important skills. The Sport theme encourages a healthy lifestyle and helps children develop their passion for sport and exercise, which can benefit them in the long run.
Technology and science
The Technology and Science toy theme includes a variety of toys and activities aimed at stimulating children's interest in science, technology, engineering and math (STEM). This toy encourages children to experiment, discover and learn about different scientific concepts and technological principles in a playful and interactive way. The theme includes educational toys, building sets, experimentation sets, coding toys and more that help children to satisfy their curiosity and develop their analytical and problem-solving skills.
Playing with technology and science toys can inspire children to become future inventors, scientists, engineers and programmers. It allows them to experiment with different concepts, develop new skills and discover how the world around them works. The theme also promotes creativity and critical thinking as children are encouraged to solve problems and come up with their own solutions.
Here are some examples of toys that fit the Technology and Science theme:
Experimental Sets: Sets containing various lab supplies and materials that children can use to conduct scientific experiments.
Building and Construction Sets: Sets of building blocks, gears, and parts that help children create complex structures and understand how things work.
Programming toys: Toys that introduce children to basic programming and coding, such as programmable robots and coding card toys.
Telescope and Microscope: Toy telescope to look at the stars and a toy microscope to examine microscopic structures.
Solar Science Kits: Experimental kits that work on solar energy to show children how solar energy works.
Electronic building sets: Sets of electronic components that help children build simple circuits and electrical devices.
Chemistry Sets: Sets for performing safe and fun chemistry experiments, such as making slime or volcanoes.
Science Puzzles and Games: Puzzles and board games that challenge kids with science riddles and quizzes.
Technology and science toys provide children with an exciting and educational play experience. The theme stimulates their curiosity about the world around them and helps them to understand scientific and technological principles in a playful and interactive way. Playing with these types of toys allows children to develop their love of learning and encourages them to experiment and innovate.
Nurturing game
The Nurturing Play toy theme, also known as role play or dramatic play, includes toys and activities that allow children to take on the role of a caregiver. In this theme, children often act out situations they see in everyday life, in which they assume the role of a parent, caregiver, doctor, teacher, or other caring figures. It encourages empathy, empathy and responsibility as children learn to care for others and understand how their actions can affect others.
Within this theme, children can play with dolls, care for pets, role-play with toy kitchens, doctor sets, school sets, and more. Nurturing play is an important aspect of children's social and emotional development as it helps them understand their feelings, develop empathy and practice social skills.
This type of play provides children with a safe and creative space to imagine themselves in different roles and situations, and it encourages them to use their imagination and explore the world around them.
Here are some examples of toys that fit the Nurturing Play theme:
Dolls and Prams: Dolls for children to play with as a parent or carer, and doll prams to take them for a walk.
Toy kitchens and cooking sets: Toys that allow children to pretend to cook and prepare meals for others.
Doctor and Nurse Sets: Toy sets with medical aids that allow children to play as a doctor or nurse caring for sick dolls and stuffed animals.
Pet Toys and Pet Care Sets: Toys for role-playing as a vet or pet owner caring for toy animals.
School sets and teacher supplies: Toy sets that allow children to set up a classroom and play as a teacher or student.
Baby dolls and care items: Dolls that look like babies and care accessories such as diapers, bottles and baby wipes to take care of the dolls.
Toy shops and cash register sets: Toy shops that allow children to play out shopping situations and toy cash registers to make purchases and checkout.
Firefighter or Policeman Sets: Toy sets that let kids role-play as firefighters or policemen helping others.
Nurturing play offers children the opportunity to learn and grow while engaging in fun and imaginative activities. The theme promotes the development of social and emotional skills, helps children to understand others and show empathy, and offers them the chance to explore different roles and responsibilities in a safe and playful environment.
Vehicles
The Vehicles toy theme includes a broad category of toys inspired by different types of vehicles, both realistic and imaginative. This toy focuses on the fascinating world of transportation, including cars, trucks, planes, trains, boats and much more. The Vehicles theme offers children the opportunity to explore their interest in mobility, technology and travel. The toys can range from small replicas of real vehicles to imaginative vehicles that take children on imaginary adventures.
Within the Vehicles theme, there are several sub-categories such as construction vehicles, emergency service vehicles, public transport vehicles and fantasy vehicles such as starships and race cars. The toy can be both educational and fun as it helps children learn more about different types of vehicles, their functions, designs and uses.
Playing with vehicle toys can stimulate children's imagination, spark their interest in science and engineering, and help them explore different roles and scenarios in their play.
Here are some examples of toys that fit the Vehicles theme:
Toy Cars and Trucks: Small replicas of cars, trucks, and vans that kids can drive and play with.
Model Trains: Small train sets with rails and trains to play as a conductor or engineer.
Airplane Toys: Small airplane models for kids to play as pilots and simulate air travel.
Boats and Ships: Small toy boats that children can float in a bath or pool of water.
Construction Vehicles: Toy excavators, bulldozers and cranes to play as a construction worker.
Fire trucks and police cars: Toy vehicles that children can use to play out emergency situations.
Fantasy Vehicles: Toy starships, race cars and adventure vehicles to experience imaginary adventures.
Tractors and farm vehicles: Toy vehicles that children can use to play as a farmer.
Vehicles toys offer children an exciting and varied play experience, where they can create their own journeys and adventures. The theme helps them explore their interest in mobility and transportation, spark their imagination and boost their creativity while engaging in fun and imaginative games.
What are the type of categories for toy rotation?
Toy rotation is the concept of regularly changing toys to enhance a child's play experience. Rotating toys keeps play fresh and new, offering the child a variety of play options.
There are several toys you can use to create categories for rotation. Examples include construction toys, musical instruments, soft toys, art and craft supplies, and fancy dress. These categories work well because they represent different playstyles and interests of children.
Rotating toys regularly and making sure there is something from each category has several benefits. Firstly, it offers variety in the toys, allowing children to develop different skills and stimulate their creativity. In addition, it helps reduce clutter and organize the play area, as toys are sorted and tidied up in groups.
Choosing a theme for the toy can also help rotate and create a play space with similar items. Keeping toys within a specific theme helps children to focus better and feel more involved in the game. It also provides an opportunity to explore different ideas and colors.
What are the most common toy categories that parents buy?
The most common toy categories to choose from are outdoor toys, dolls, and sporting goods.
Outdoor toys, such as scooters and balance bikes, promote physical activity and encourage children to play outside. Dolls, such as Barbie and Baby Born, encourage children to use their imagination and role-play. Sports equipment, such as balls of different sizes, engage children in active play and help develop their motor skills.
According to Statista, outdoor toys and sporting goods were the best-selling category within the toy market in the United States in 2019, with a market share of more than 19 percent. Dolls were in second place, with a market share of 15,4 percent.
The toy category is one of the most important in addition to the quality of the toys important aspects on which parents base their choice for buying toys.
Why is it important to have a variety of toy types?
A variety of toys is important because it gives children the opportunity to play with different toys and participate in various activities. Michigan State University emphasizes the importance of this, stating that all forms of play lead to better skill development in children, provided they have a choice in how they play and with which toys.
For example, a play session with a variety of toys can promote children's attention spans on a variety of topics. Building blocks can help develop spatial awareness and design, while puzzles increase cognitive challenge and spatial awareness.
Giving children the freedom to choose which toys to use allows them to explore and develop their interests and creativity.
Having a variety of toys also has a positive impact on children's social development. It allows them to play and learn together with other children, siblings, and parents. It can also help teach social constructs and encourage self-esteem and a balanced character.
How does the theme affect the quality of the toy?
The theme of a toy does not directly affect its physical quality, but it can influence some aspects of quality, such as play value and age appropriateness for different age groups. These are both important aspects of toy quality.
The theme can also influence the materials used in the construction of the toy, as certain themes often use a specific type of material, although this need not always be the case.
Different themes can influence the quality of the toy in this way. Here are some examples:
A toy theme that focuses on education can increase play value by promoting learning experiences and stimulating cognitive development.
A theme that is popular with a particular age group can help the toy better match the interests and developmental needs of that particular group.
A theme based on a beloved movie or TV series can increase the appeal of the toy and therefore increase the play value.
A theme that focuses on sustainability can ensure that the toy is made from environmentally friendly materials, which improves the quality of the toy in another way.
In short, the theme can indirectly influence the quality features of the toy by influencing the play value, age adjustment and choice of materials.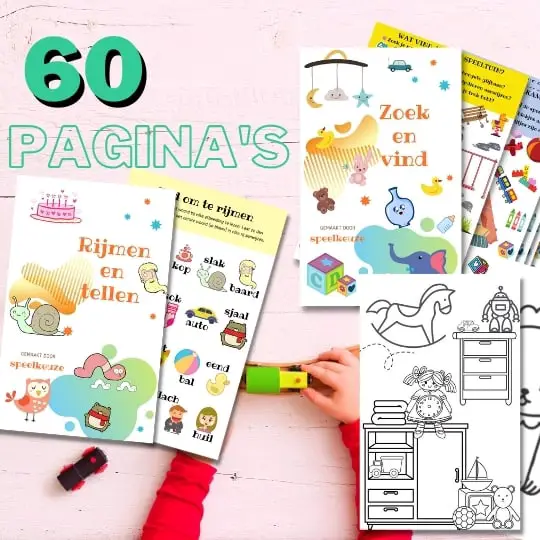 Always something to do for the holidays or rainy day?
Play Choice now has the ultimate activity book collection, with over 60 pages of fun coloring pages and educational puzzles.
Joost Nusselder, the founder of Speelkeuze.nl is a content marketer, father and loves trying out new toys. As a child he came into contact with everything related to games when his mother started the Tinnen Soldaat in Ede. Now he and his team create helpful blog articles to help loyal readers with fun play ideas.