Gardening with your child: great tips for working in the garden together
I enjoy writing these articles for my readers, you guys. I don't accept payment for writing reviews, my opinion on products is my own, but if you find my recommendations helpful and you end up buying something through one of the links I may be able to receive a commission on that.
More information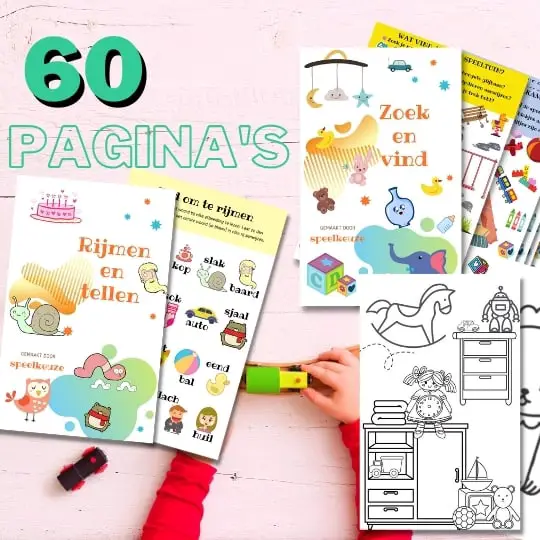 Always something to do for the holidays or rainy day?
Play Choice now has the ultimate activity book collection, with over 60 pages of fun coloring pages and educational puzzles.
Children are curious creatures. They learn by doing and playing. Especially in and with sand children love to play.
When a child starts gardening, they will find great satisfaction in taking care of something that grows and thrives.
Gardening is the perfect way to find out exactly how nature works and that it is something special that we should all take care of.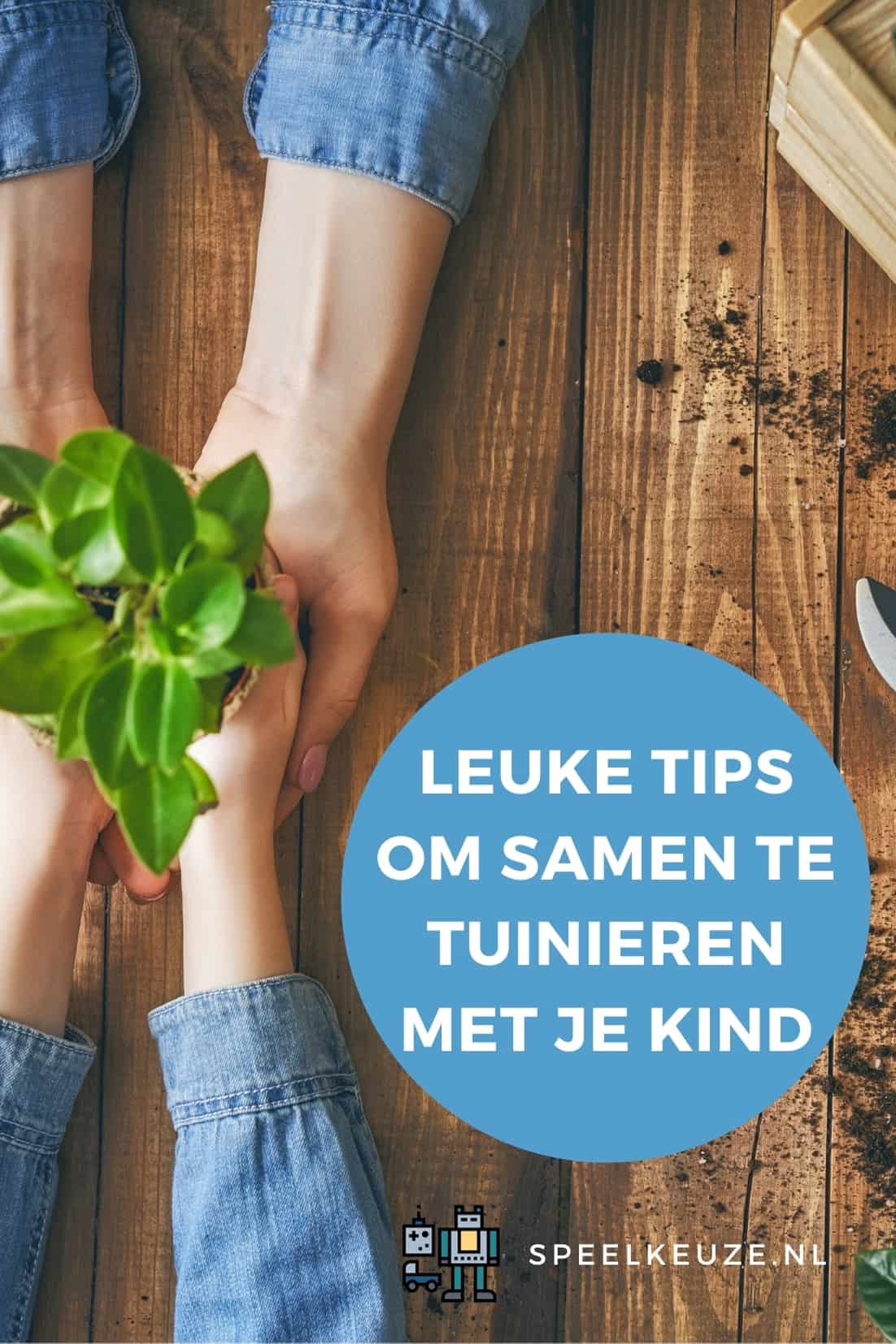 Some children live in the city and therefore have less access to nature. That's why it's nice to bring nature into your home, or into you Outdoor naturally.
You can garden on the balcony (together with your child, great fun!), in the Outdoor, but also possibly indoors.
Gardening with a child, how do you go about it? Why is it good for children and do they like it? In this article we will answer all these questions.
If you plan to garden, it is as useful as the Outdoor is 'gardener proof'.
Ask a gardener for help and let them help you Outdoor get it ready before you start working with your little one!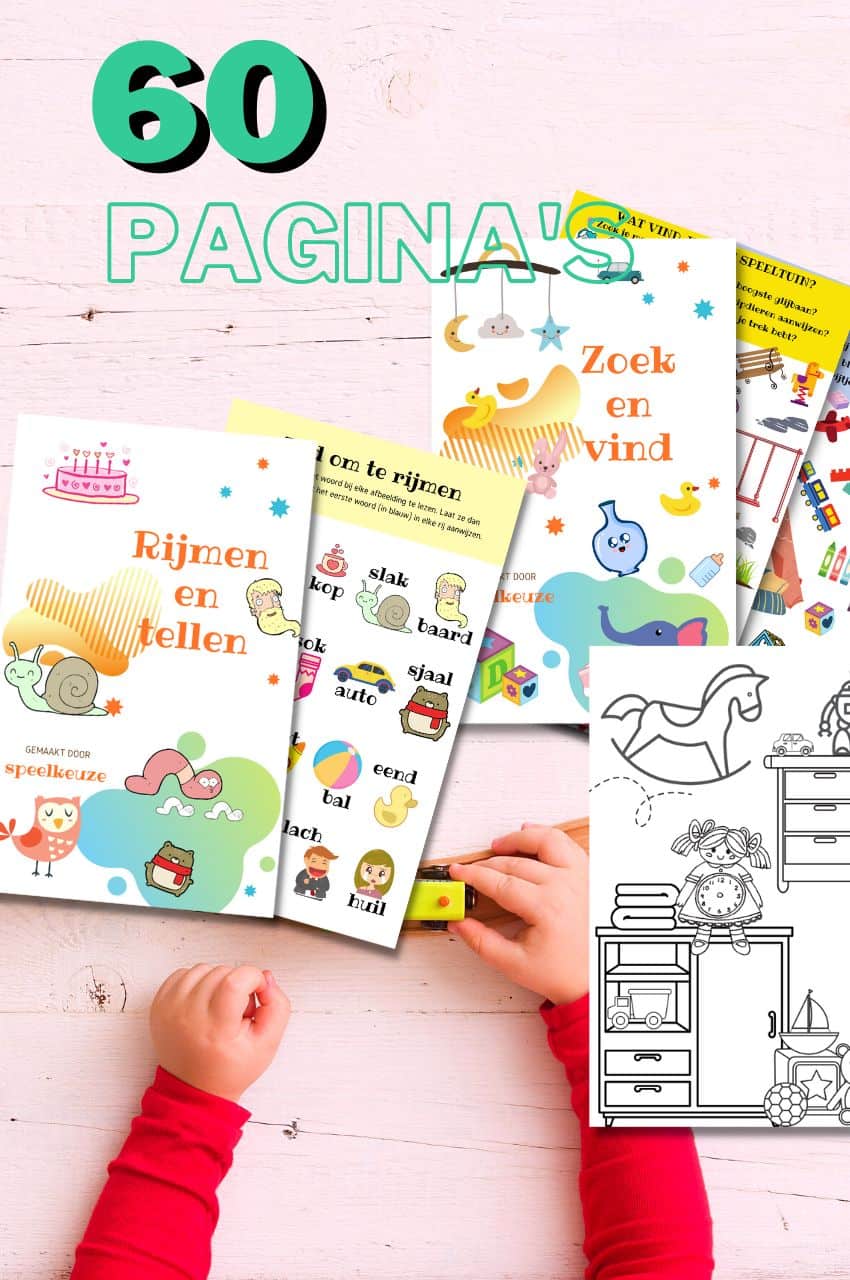 From toddler to toddler activity book collection
Educational games and coloring pages for 3 to 6 years
Your toddler and preschooler will love this e-book, along with the accompanying printables. He or she can play with it at every stage of development, together with mom and dad.
Buy at Bol.com
Is gardening a good way to play outside?
Over the years, a lot of research has been done into the effects that nature has on our health. It has been found that people who live in neighborhoods with a lot of greenery experience less depression, anxiety and stress than people who have little or no access to nature.
Nature is even more important for children, because it stimulates their senses. Gardening will challenge a child's creativity and imagination. So it is even better than others outdoor games.
Children would also get a better concentration at school. In addition, kids will make healthier choices. Gardening is not only good for the children themselves, it is also very important for nature!
Before children can fight for a better world and earth, they must of course realize how beautiful nature is and how much it is worth.
If a child has no idea what wonders nature has to offer, such as a growing plant, then it is also less likely that such a child will want to take action to save nature.
A child who does not know how vegetables grow and that they can form underground will make much less healthy choices later on than children who grow their own fruits and vegetables and enjoy eating them!
Finally, children who garden will also eat more vegetables (and fruits), because of course they can't wait to taste the home-grown food.
And once they have eaten it, they will like to eat it the next time it ends up on a plate, whether grown themselves or not.
Do children enjoy gardening?
Do children actually love gardening? The answer to that is: yes!
The only problem is that children can quickly drop out if it doesn't work. The task is probably too complicated, it is too much work, or they are not seeing results quickly enough.
So don't make it too difficult and go for an easy vegetable garden, which above all brings a lot of fun and of course results!
When your children see vegetables, flowers and plants growing quickly, it soon becomes interesting. And especially if it looks nice and the edible plants also taste good, that makes gardening of course fantastic!
It is important to keep it fun. For a child it is of course no fun if the children have to dig the vegetable garden or pick weeds endlessly. This will demotivate them and they will be more likely to give up.
As a parent, always be involved and help your child.
It is important, especially in the beginning, to choose seeds that deliver maximum results, such as arugula, wild flowers and beans.
From what age can a child garden?
Of course, parents have to put in some effort to help the child on their way. You then help them set up the vegetable garden and give clear explanations. You will also be there for your child throughout the process for help and answers.
There are special apps and books that help children learn how to garden.
With such tools, children from the age of 7-8 can keep their own vegetable garden container. When they reach the age of 10, they will be able to do even more on their own and from around 12 years old, most kids will be able to do the gardening all by themselves!
As a parent, it is important that you continue to assist your child, especially with maintenance. It is normal if your child forgets to water the plants. You will also need to help thin out the plants.
Sometimes the harvest can unfortunately fail; we simply have no control over nature. A heat wave, night frost, or hungry animals can result in disappointment. Prepare your little one for this!
If there is indeed a failed harvest, speak comforting words and give your child a compliment.
What are fun things to do in the garden?
Children simply love striking colors. It arouses a lot of interest.
Therefore, let them choose beautifully colored plants and flowers that they can sow or plant themselves. Good examples of these types of plants are sunflowers, zinnias or cosmos.
If you plan to have your child in the Outdoor to get started, provide a corner where they can let loose. It is also fun to keep a plant diary.
Thanks to the cheerful colors, gardening will never be boring and it remains a great pleasure for children. It is important to check in advance whether the plants that your child would like to plant cannot cause allergic reactions and are safe.
By the way, make it clear where your child's garden extends, otherwise it will be your entire garden Outdoor dug up!
For example, you can demarcate the garden in a nice way, with sticks or stones. It is even more fun to make a sign with the name of your child, or the name of the vegetable garden.
Use the diary to write down the length of the plants every week. Your child can also draw the plants in it.
What are fun things to plant indoors and outdoors?
If you have a young child, it's no news to you that he or she isn't very patient. That is why it is important to start with flowers and plants that grow fairly quickly. For example, you could go for radishes, zucchini, tomatoes and lettuce.
You can also go for fragrant herbs to stimulate your child's senses. Good examples of this are mint, rosemary and lavender.
It is also important that the garden looks beautiful. Therefore add flowers for the color, and plant plants of different heights and shapes for a nice effect.
Keep in mind that children always wash their hands well when they have been working on their garden.
Also be careful with tools, everything must of course be done in a safe manner.
Which garden items are fun to use?
Of course, a child could use some help when learning to garden. Not only from you as a parent, but also from handy books and the right things.
We will list a number of these types of products for you:
Practical handbook for young gardeners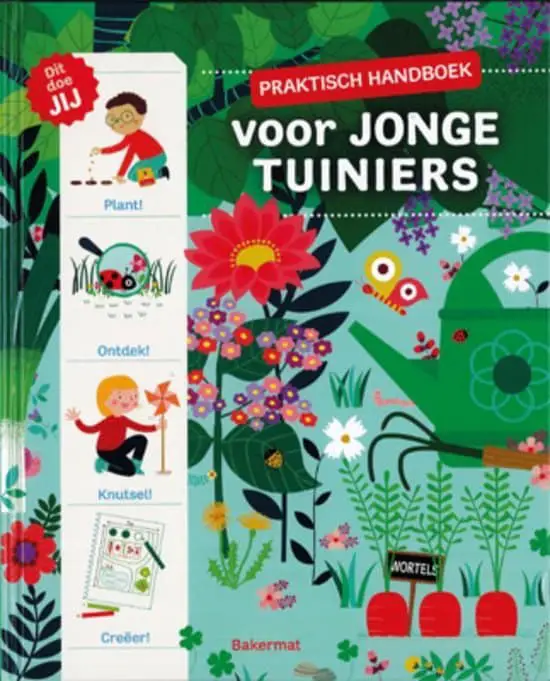 First of all, it is of course useful to get a manual with practical tips and information. The "Practical Handbook" for Young Gardeners can help with this. You learn what is important to do for a good result. Step by step you learn and discover everything about gardening.
Very handy, highly recommended!
My first gardening book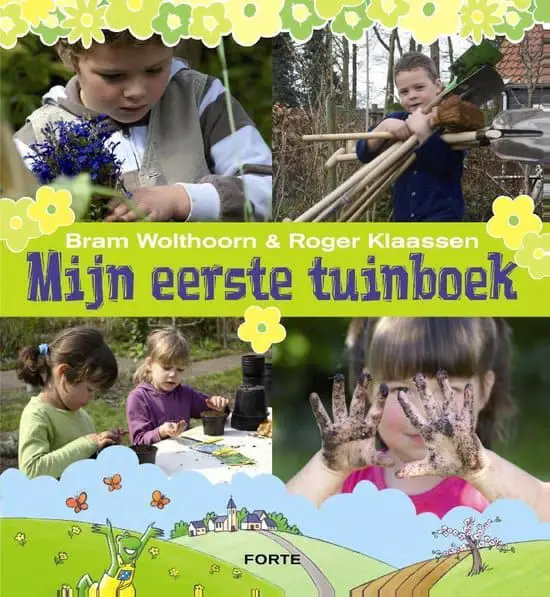 If you can find it, "My First Gardening Book" is another good example. This book also provides information about animals and insects that children encounter while gardening.
Gardening for Dummies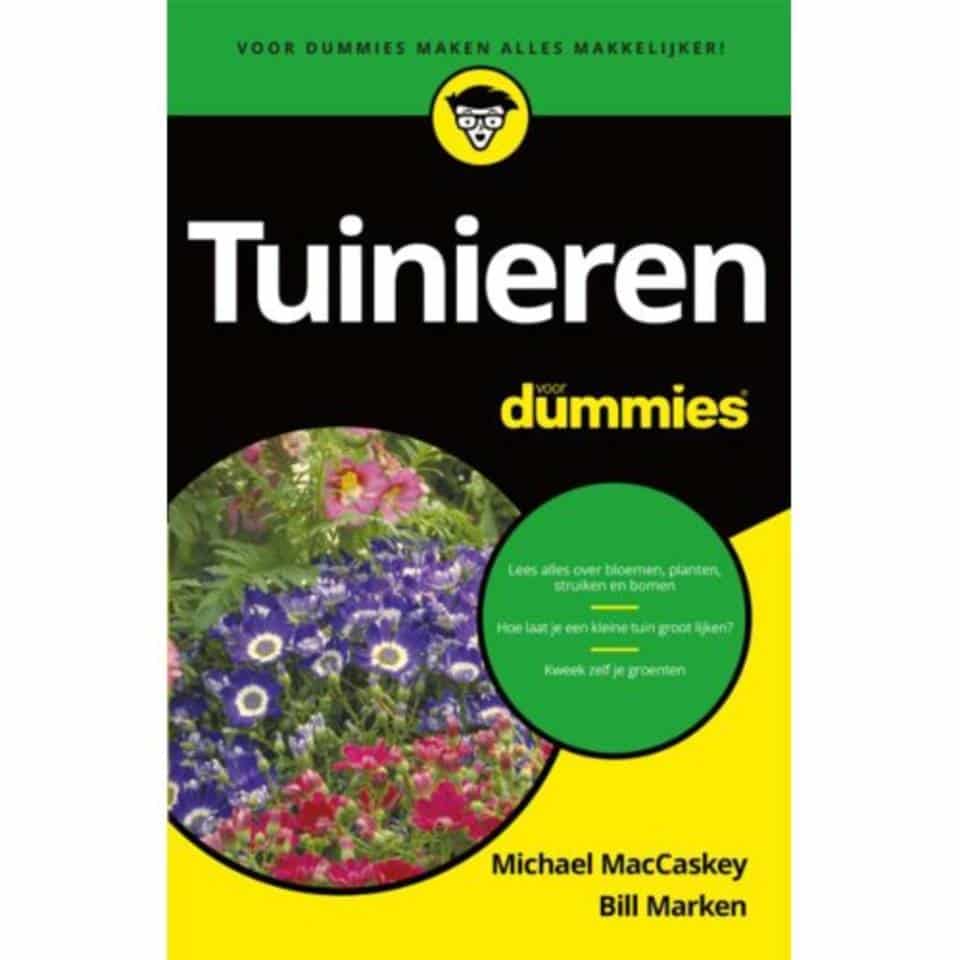 A third example, for older children, is "Gardening for Dummies", from the well-known Dummies series.
Gardena children's garden gloves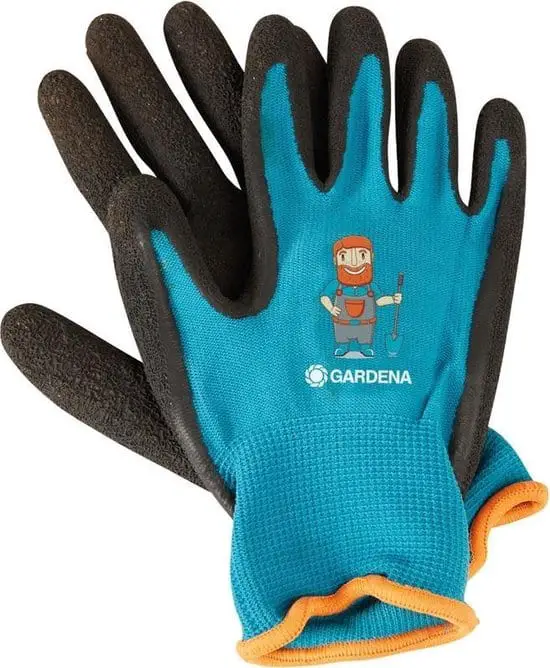 Have you acquired the right knowledge? Then it is time to get started yourself! For this you use the Gardena garden gloves, especially suitable for small children's hands.
Gardena garden accessories for children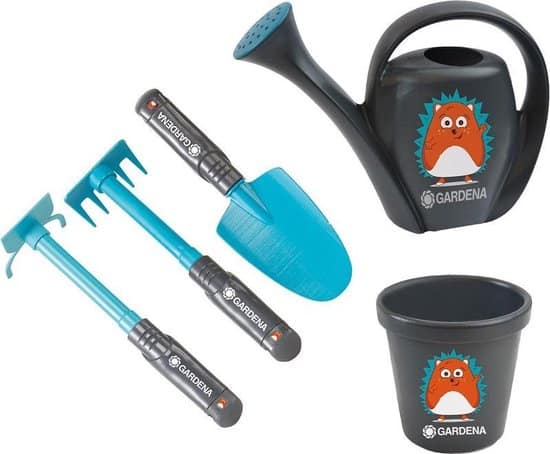 The garden accessories set from the same brand can also be very useful. Then give it a handy tray or basket, so that everything can be neatly stored after use.
Helpful hints
Do we have any useful tips for gardening with children? Yes of course!
Do you have a sandbox? Reuse these
Give your kids the right tools
Guide them through the entire process
Play a little 'cheat' here and there
Show off your child's work
Sandpit
If you have a sandbox at home that your child barely uses, consider converting it into a garden bed. Please note that it must be in good sunlight and free of any tree roots.
Good garden tools
It is also important to go for good garden tools. Don't go for cheap children's garden tools, but for serious tools and demonstrate how it should all be used.
Guide your child
Involve your child throughout the entire process. Teach children that gardening is not only fun, but also contributes to the better well-being of the family.
Help out
It is normal if you have to help a little 'behind the scenes'.
Your child does not need to know everything you are doing, the most important thing is that your child puts effort into it and knows that it is his or her responsibility.
Encourage your child!
Take photos of the developments and send them to grandpa and grandma. Attention and positive words are the most important things to keep motivating a child and to keep the child involved in the project!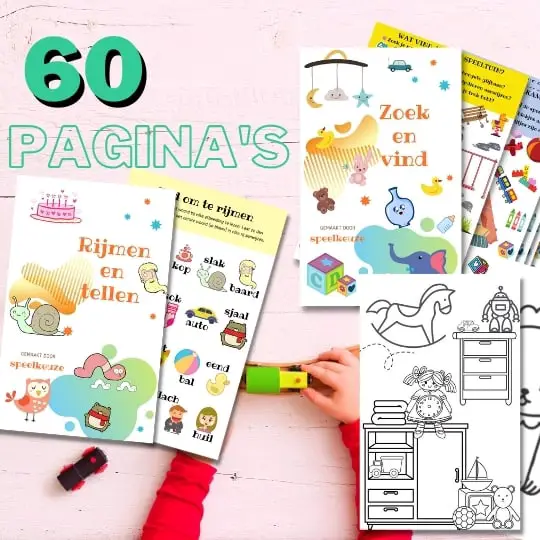 Always something to do for the holidays or rainy day?
Play Choice now has the ultimate activity book collection, with over 60 pages of fun coloring pages and educational puzzles.
Joost Nusselder, the founder of Speelkeuze.nl is a content marketer, father and loves trying out new toys. As a child he came into contact with everything related to games when his mother started the Tinnen Soldaat in Ede. Now he and his team create helpful blog articles to help loyal readers with fun play ideas.