When can a baby crawl? Milestones & How You Can Help
I enjoy writing these articles for my readers, you guys. I don't accept payment for writing reviews, my opinion on products is my own, but if you find my recommendations helpful and you end up buying something through one of the links I may be able to receive a commission on that.
More information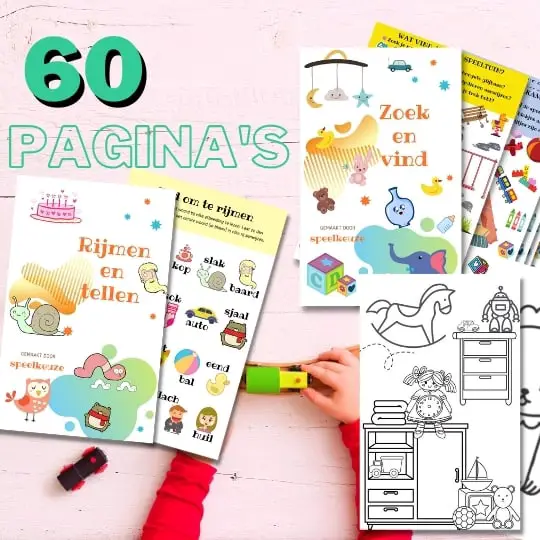 Always something to do for the holidays or rainy day?
Play Choice now has the ultimate activity book collection, with over 60 pages of fun coloring pages and educational puzzles.
Can't wait to watch your little one crawl? Find out at what age babies reach the crawling milestone and what it means for their physical development.
Before you know it, your little one is crawling and trying more and more!
Read all about teaching babies to crawl and how you can help with it.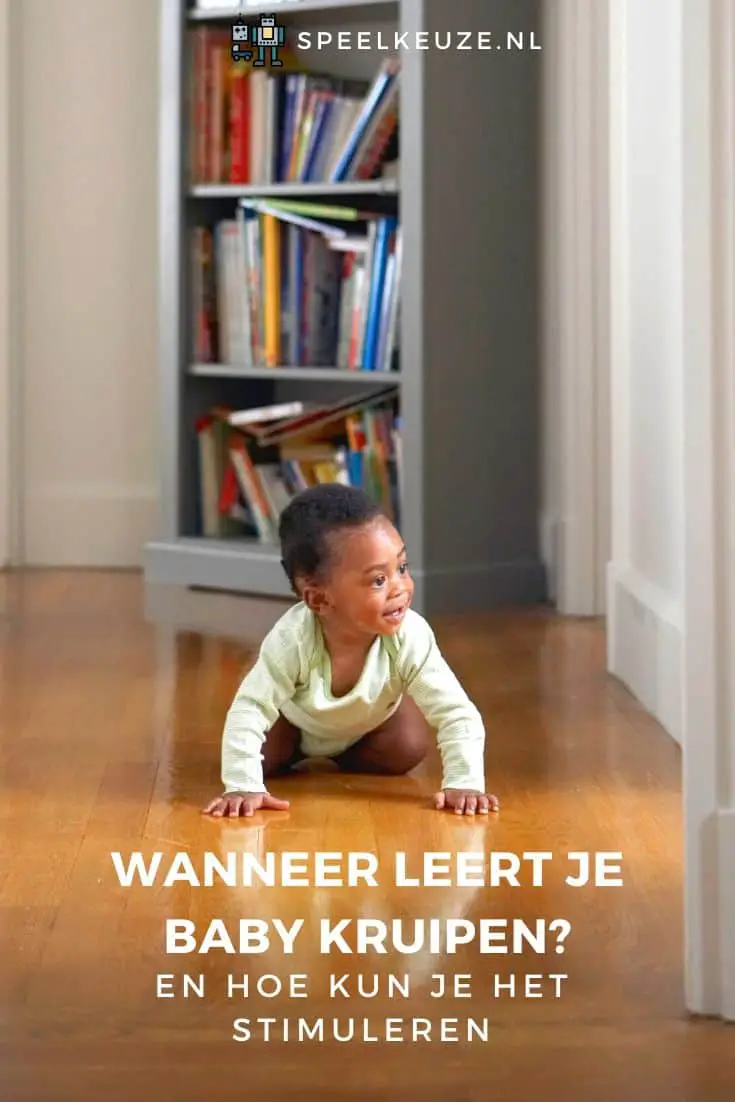 Whether you're pushing your baby in a stroller, carrying him in a baby carrier, or holding him as he settles on your hip, his only means of transportation so far has been you and others.
But soon he will learn to crawl and will be able to get from point A to point B on his own.
Crawling is a huge milestone for babies as it is the first step to independent mobility.
Being able to crawl around alone gives your baby a great sense of strength and achievement, which is a huge boost to his confidence.
It also opens up her world to a lot of new discoveries and leads the way to more complex movements, such as getting up to lean against a couch, walking and finally running.
Once your baby is on the move, expect him to explore anything and everything within his reach.
While you've probably already done the whole baby proofing thing, it's important to do a second, more thorough round before he goes for it.
If you don't have a carpet, get some non-slip mats or colorful play matsso that your baby's knees get a break from the hard surfaces.
If your house has wooden floors, make sure there are no exposed nails or loose splinters that could injure your baby.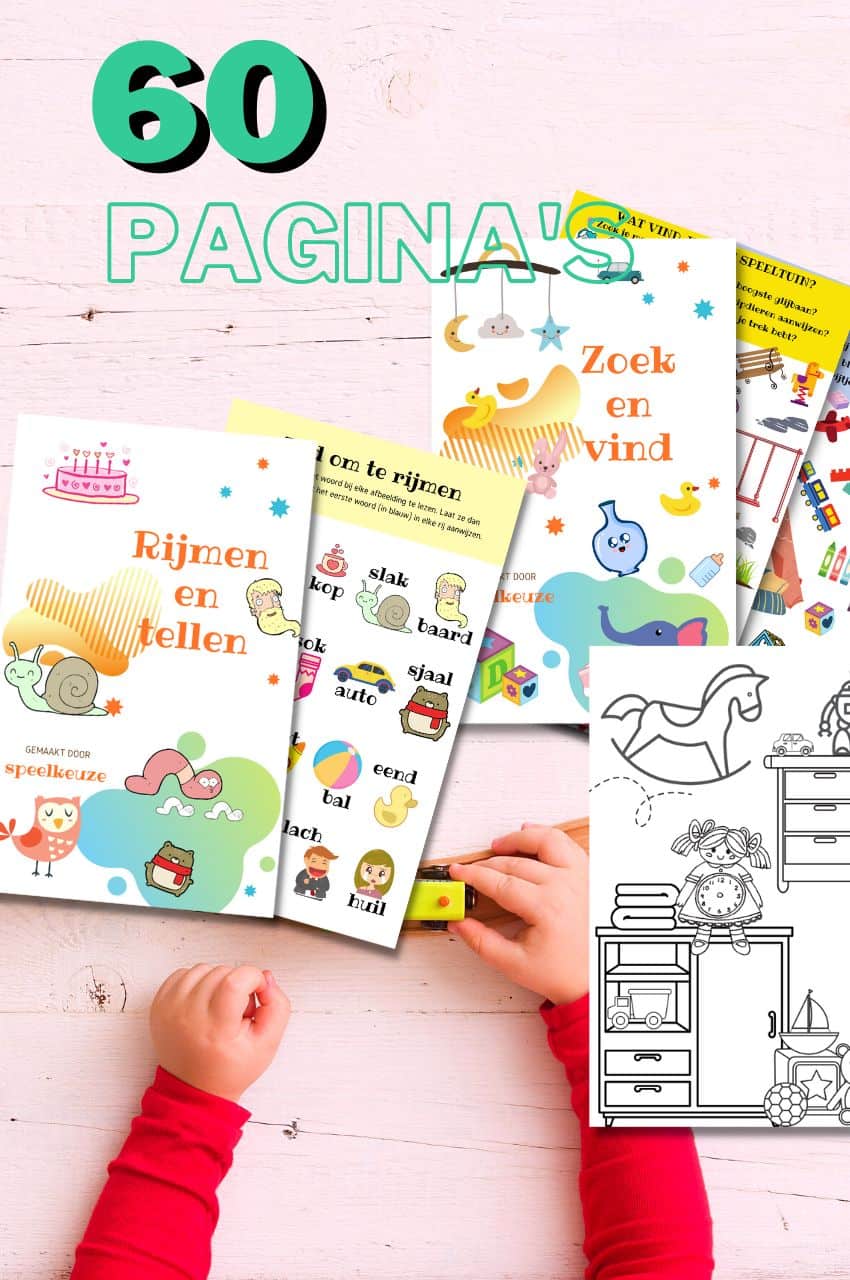 A play theme in your mailbox every month?
Fun play tips, activity books and more, with the first email being our free mini-guide "educational toys"
We will only use your email address for this newsletter and respect your privacy
Type of development: gross motor, visual-spatial and cognitive skills
Crawling is a tough job. It requires a baby to use both body and mind and in some of the gross motor skills.
First, the muscles in his back, neck, shoulders, arms, and core must be strong enough to support his weight and help him maintain balance.
His vision also plays an important role.
When babies crawl, they use what is known as binocular vision, using both eyes together to focus on one target.
They go back and forth between looking into the distance and looking at their hands, which helps build depth perception.
So your baby's mental muscles also get a workout, in addition to it practice gross motor skills.
Crawling babies develop navigation skills and memorize facts.
For example, they will learn to crawl around the coffee table and behind the sofa to get to the basket of toys.
When does a baby start crawling?
Babies learn usually crawl between 6 and 10 months, although some skip the crawling phase altogether and go straight to pulling and walking.
Help your baby prepare for his crawling debut by giving him plenty of supervised tummy time.
With tummy time, he can lift his head to look around, which helps build strength in the neck, shoulders, arms, and torso.
Pedaling with his feet while sitting on his stomach strengthens his hips and legs.
Some babies don't like to lie on their stomach, so make it interesting.
Place a favorite toy just outside his grasp or lie in front of him to get his attention, or put his stomach on your chest and talk and play with him.
You know your little guy is almost ready to crawl when he starts doing mini pushups, lifting himself up, or leaning on his arms.
From there, he learns to lift himself on both arms and knees. Then he starts rocking back and forth.
Eventually he will realize that if he pushes off with his knees, he can only move!
Best toys to encourage crawling
Crawling is an important milestone for your little one, but sometimes they need a little encouragement to get those legs going.
When your baby starts to crawl, it is an important period where he grows stronger and begins to learn about his environment.
So to get your little one started, I've picked out some fun toys that they'll love to hunt and play with!
Fisher-Price Press and go crocodile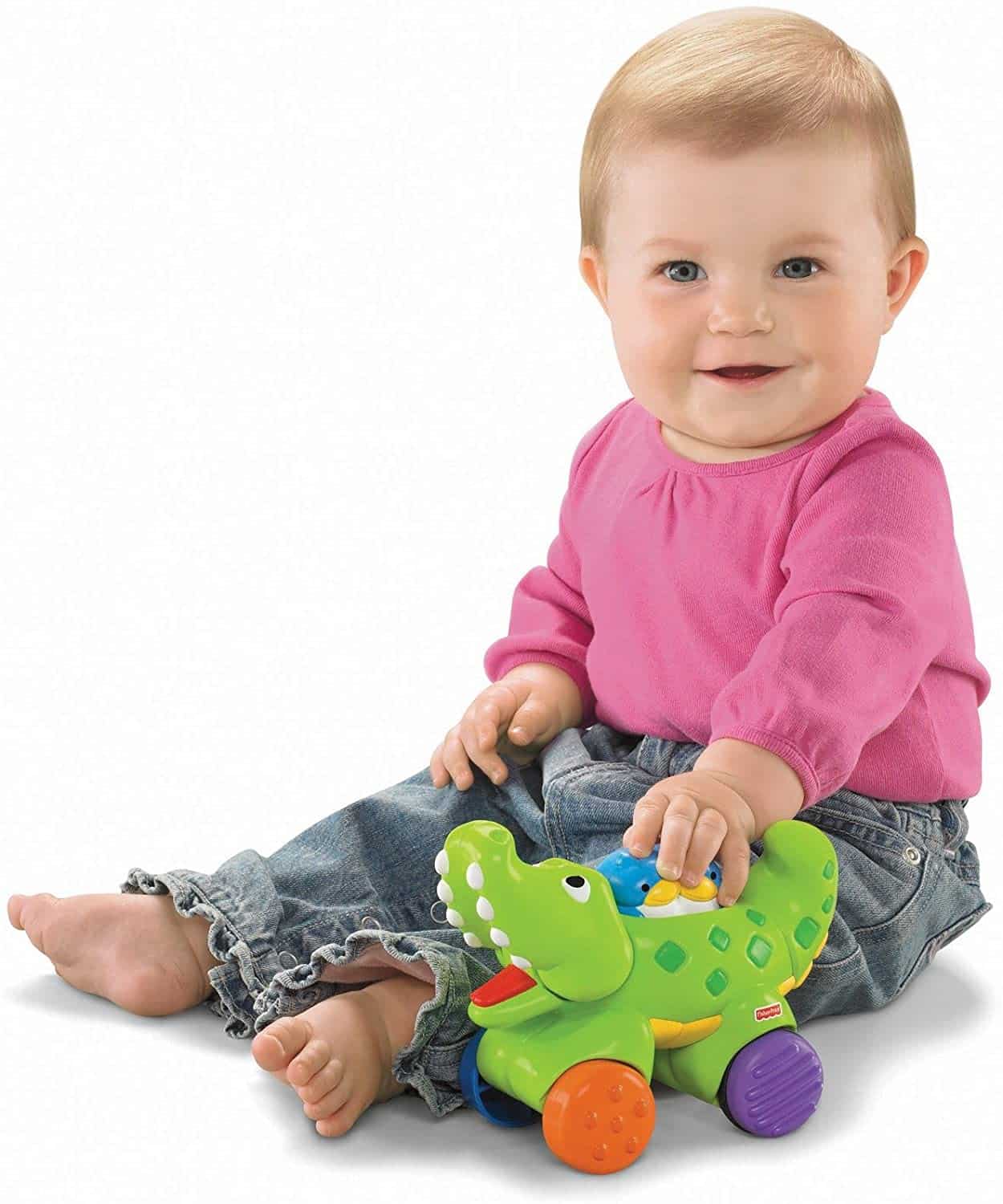 Your little one will love to get behind this cheerful little Fisher-Price crocodile as it rolls across the floor!
When he presses on the birds, he drives nicely forward and so he has to chase them.
VTech Baby Animals Spinning Ball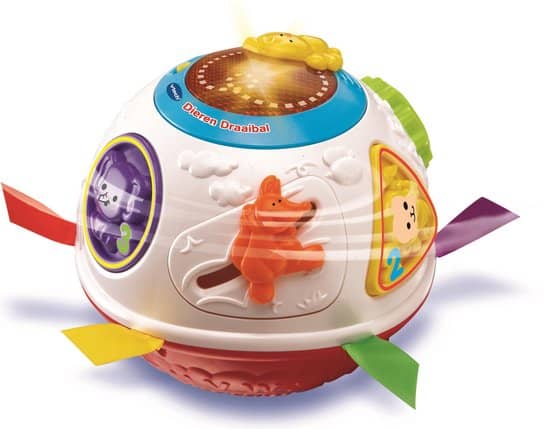 Watch your little one's face light up as this colorful spinning ball uses its lights and sounds to get your baby's attention.
With sturdy buttons, sound effects and fun music, the Vtech ball can be rolled around, encouraging your little one to crawl after it.
Vtech Crawl And Learn Baby Bear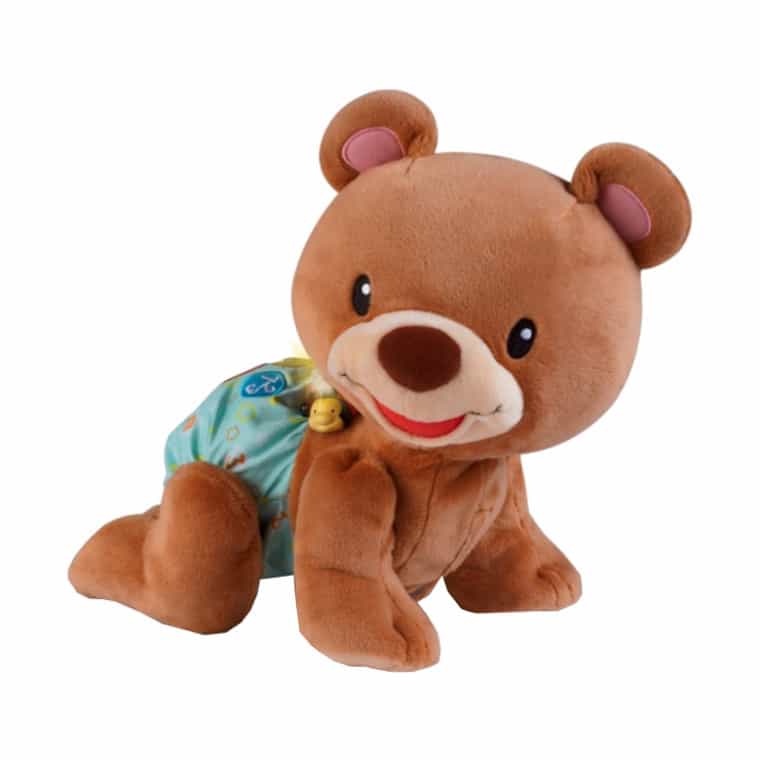 This little bear lights up and even talks sentences to encourage your little one to crawl along.
With 10 happy melodies and 5 sing-along songs your little one will love this happy bear.
B. Toys Looky-Looky mirror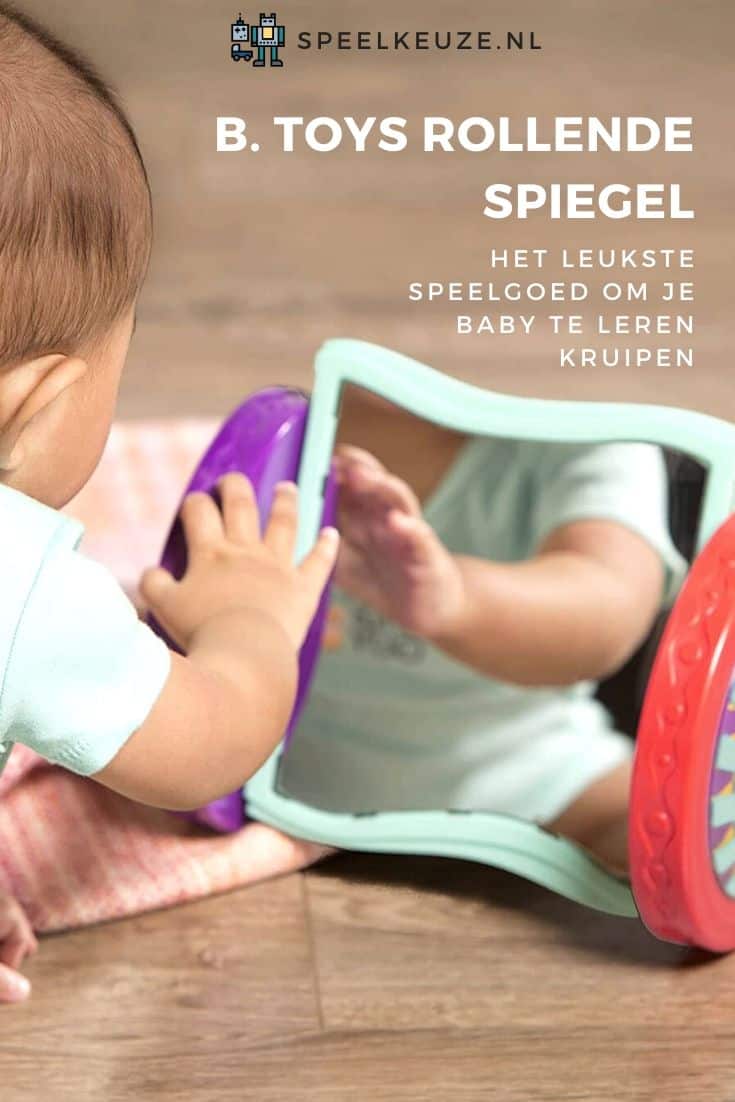 It doesn't matter how or where your toddler pushes this B. Toys looky-looky mirror, it will always remain upright.
With rattle beads in one wheel and spirals in the other, the rolling mirror is perfect for encouraging movement and interaction once your little one is lying on his stomach.
Fisher-Price Tumble Tower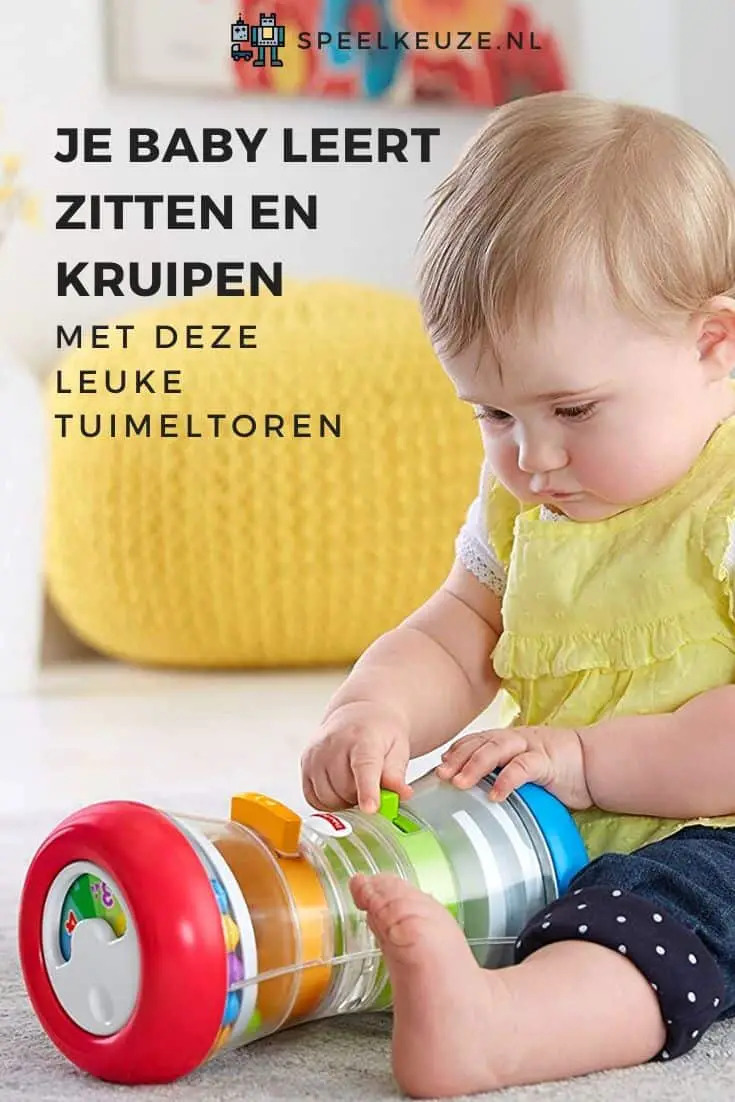 Your little one can sit and play with this tumble tower and then turn it on its side, roll, chase and play!
Vtech Swing and Play Monkey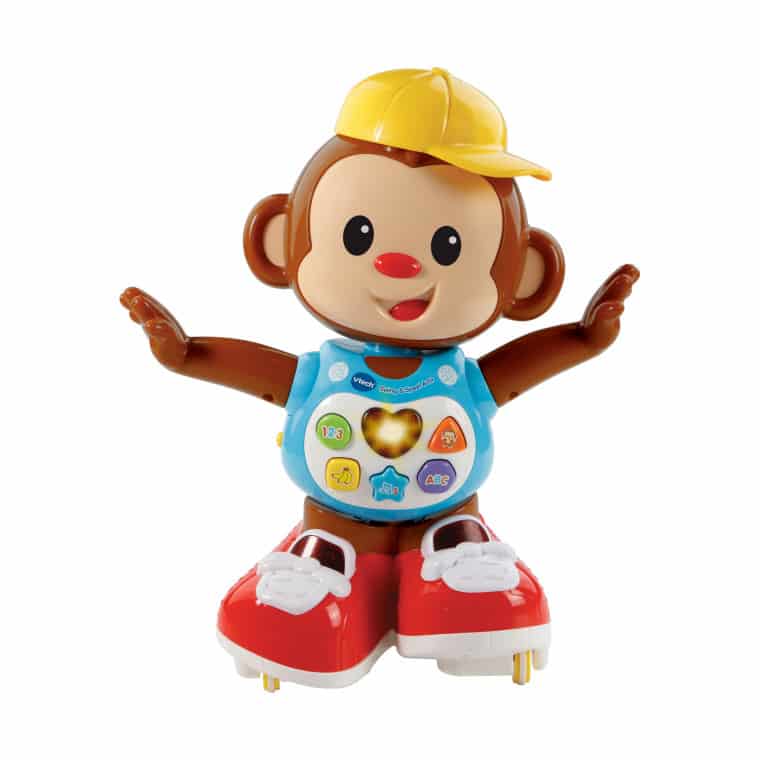 Cheeky little ones will love chasing the VTech Chase Me Casey, or whatever it's called Swing and Play Monkey in the Netherlands!
With a dance mode and catch me mode, your little one will be encouraged to chase after the cheeky monkey that has sensors to detect when your little one is nearby, making Casey respond with movements and sound!
It's perfect for when babies are starting to find their feet too.
Check the most current prices and availability here
What creeping milestones are there?
Your child's crawl style may look strange at first. Some creep styles include:
classic crawl (moves one arm and the other leg at the same time to push forward)
Sleep (drag the ass across the floor)
crab crawling (moving with one knee bent and the other straight, forward or to the side)
crawl command (lie flat on the stomach and use the arms to move forward, tiger)
crawl backwards
Fortunately, these strange creep methods usually don't mean anything is wrong. The crucial thing is that the baby is engaged in self-movement.
Try getting on all fours yourself and showing him how to crawl so your baby can pick up the correct technique.
As your cutie crawls around the house, expect him to go through a series of emotions:
excitement when he discovers something,
disappointment if you remove or take it away,
and confusion or frustration when an obstacle blocks its path.
It's also super cute with an almost constant 'follow the leader' game. Wherever you go, he's chasing you!
With more crawling practice, he starts to pick up the pace and start climbing more and more things like cushions, sofa cushions and stairs.
My son liked to crawl over the center bar of the benches we have at the table (we have those scaffolding wooden benches at the table, you know, no chairs).
Always keep an eye on him and put a gate in front of the stairs. Suddenly he can do more than you think.
Also read: the complete baby swing guide with tips and reviews
Backlogs to watch out for
Keep in mind that some babies skip crawling.
But if your baby has shown no progress in getting mobile (whether it's dragging butt, rolling to destination, or actually crawling) by 12 months or by the time he's a year old, or if he tends to To drag one side of his body while crawling, it is best to consult a pediatrician.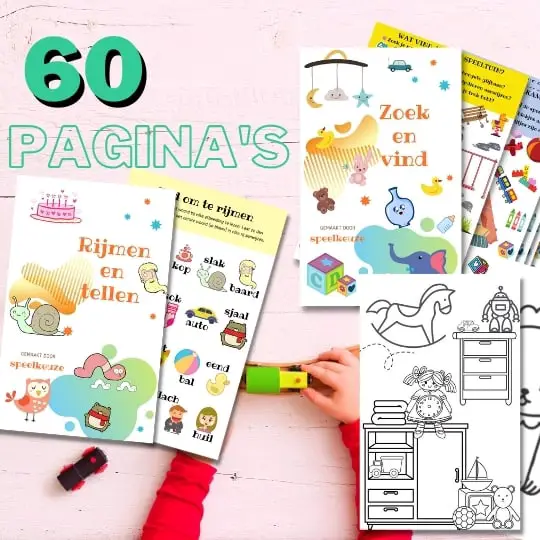 Always something to do for the holidays or rainy day?
Play Choice now has the ultimate activity book collection, with over 60 pages of fun coloring pages and educational puzzles.
Joost Nusselder, the founder of Speelkeuze.nl is a content marketer, father and loves trying out new toys. As a child he came into contact with everything related to games when his mother started the Tinnen Soldaat in Ede. Now he and his team create helpful blog articles to help loyal readers with fun play ideas.