Thunderbirds Island | Fun Facts + where to buy Tracy Island
I enjoy writing these articles for my readers, you guys. I don't accept payment for writing reviews, my opinion on products is my own, but if you find my recommendations helpful and you end up buying something through one of the links I may be able to receive a commission on that.
More information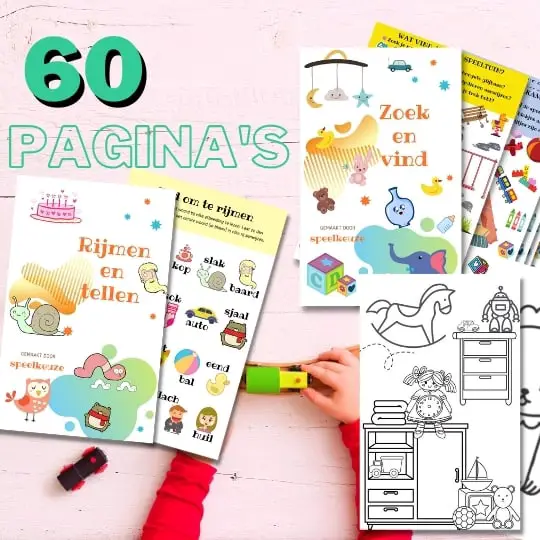 Always something to do for the holidays or rainy day?
Play Choice now has the ultimate activity book collection, with over 60 pages of fun coloring pages and educational puzzles.
As a young boy, I always wanted a Tracy Island. Now that I've played with it for a few weeks, does the reality live up to the childhood dream?
I'll admit it. All three of our kids are big fans of the new Thunderbirds Are Go series, but I was probably the most excited member of our household when we received our interactive Tracy Island.
It certainly looks and is packed with features. The set includes over 50 actions, lights and sounds and a separate wrist communicator. (You need three AAA batteries and three LR44 watch batteries to operate it.)
Thunderbirds 1 and 3 have automated launch mechanisms - the first emerges from under the sliding pool - while Thunderbird 2 has its own rising path complete with folding palm trees, and Thunderbird 4 even has its own separate ramp. (Although there is no room for Thunderbird Shadow, unfortunately.)
The back of the set is open to reveal the launch bays and Brains lab.
In terms of offering a variety of options for kids to recreate their favorite Tracy family adventures, it's a great toy. Our kids love it.
The island is only available here at Amazon
But it is not without its flaws.
First of all, potential buyers should be aware that while the set is built to match the Thunderbirds Vehicle Super Set which includes Thunderbirds 1 to 4, it did not include any of the vehicles.
This is disappointing for a toy with such a high suggested retail price, whose enjoyment depends on it having the Thunderbirds.
Additional vehicles will cost you an additional € 25 to € 30 (like here at bol.com), but it gives a lot of fun.
It's also not the easiest set to assemble, although with a little patience, the instructions are pretty straightforward. Chances are you will need more than the stated assembly time of 30-45 minutes.
It took us closer to 1¼ hours.
There are over 40 decals to attach, some of them quite clunky. And the island's exterior is made of large interlocking pieces made of a flexible molded plastic that needs to be wrestled firmly into place, a second pair of hands and selective use of brute force are particularly useful here.
As we found out, it is certainly not a task to try to perform with enthusiastic young children hanging on to you and asking, "Can we play yet?"
If you are giving this as a Christmas present I would recommend assembling it in advance to avoid aggravation.
But when it's done, the end result will look impressive.
My only major concern with the toy is whether or not it can withstand extended rough play. In particular, the launching mechanisms for Thunderbirds 1 and 3 require a lever to be pushed down to lower the launch pad rather than pushing directly onto the pad itself, which can easily damage the mechanism and cause it to break during launch. crashes.
If you have younger kids or kids with a more robust approach to play this could prove to be a problem.
Overall, would I recommend the Interactive Tracy Island? It's a great looking climbing frame with lots of great features that kids will love.
But the build quality is not up to the standard I'd expect from toys that cost so much.
Personally, I would have preferred more sustainable toys and sacrificed some of the interactive features. It's not a bad toy by any means - it's just not quite FAB.
More likely, you will buy it out of nostalgia, perhaps for yourself. In the meantime, it is almost impossible to get and it costs quite a bit at Amazon: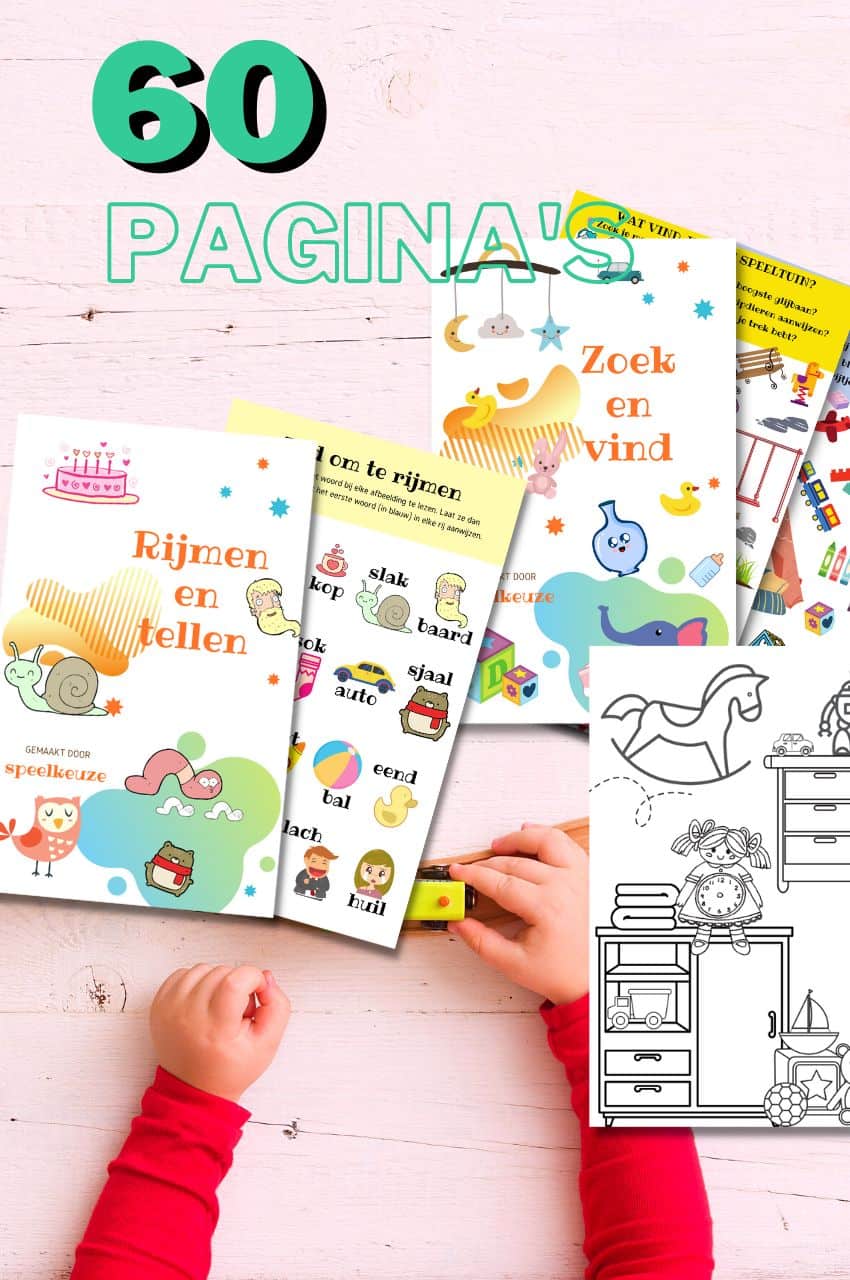 A play theme in your mailbox every month?
Fun play tips, activity books and more, with the first email being our free mini-guide "educational toys"
We will only use your email address for this newsletter and respect your privacy
What we discuss in this comprehensive post:
Original 1992 Tracy Island playset
If you are buying it for yourself you may want to check out the original Tracy Island toy from 1992, which was completely sold out at the time due to its popularity.
This is the playset:
You can certainly no longer find these everywhere, but usually there are a few copies for sale here at Amazon.
This is what it looks like:
Tracy Island's playset is known for being at the top of everyone's Christmas list, not only in 1992 when the series got its first major re-release on BBC2, but also in 2000.
My own mom was on the alert for my brother's 1990 Matchbox Tracy Island and I was more than excited to unbox my own Vivid Imagination Tracy Island in 2000.
That's right, we were a family of two Tracy Island's. In fact, we still are, as I loved them both, and while they were played an incredible amount, they were also looked after incredibly well.
These are of course the two most famous versions of Tracy Island in playset form, with the new 2015 Thunderbirds Are Go now also in the mix, the above playset has also been added.
But now about the 1992, Matchbox Tracy Island playset.
This is certainly not the earliest version of Tracy Island viewers can have in their own homes, but the reputation claims it is one of the best Christmas toys of all time.
It's hard to criticize anything that was such an integral part of my childhood.
The playset manages to capture the important details of the original Tracy Island, simplify it and stuff them all together in a big chunk of plastic that was lightweight, but also extremely robust.
The amount of assembly required was kept to an absolute minimum. The only decals to apply are on the launch ramp of Thunderbird 2 and Cliff House, and only a few pieces need to be clicked and embedded before Thunderbirds Are Go!
The vehicles weren't originally included, but once you get them, this set is an absolute playground for a kid's imagination.
The details of the launch sequences of the Thunderbird machines have been simplified to the absolute coolest parts. The cliff door swings open for Thunderbird 2 to roll out while the palm trees recline at the same time.
Once TB2 is in place, the ramp can be raised. The cast metal Matchbox TB2 is a tad heavy, so you had to have some pretty nimble fingers to lift the launch ramp in one go.
TB1 can be held in position under the pool and a quick twiddle of the diving board moves the pool back to reveal the mighty missile.
Thunderbird 3 is just sitting in a hole under the round house, ready to take off.
In terms of electronics, this set is fun and basic with four sounds activated by separate buttons in Thunderbird 2's hangar.
The sound effects certainly add to the excitement and play value, but the fact that the set doesn't get bogged down in complex electronics and programming leaves it open for the playset owner to use their imagination with full force.
In the grand scheme of things, we don't see much of Tracy Island's exterior in the series.
Everything we see is somehow included in this set, and a few extra treats have been added by the toy designers.
I like the little path and steps down the cliff on the Round House side of the island. You can imagine Jeff walking there to visit offered to meet.
I also really like the small cave cut out of the side at the back. Nothing involved in the TV series, but as a kid I kept all my pod vehicle toys behind there, although you could also use it as an emergency launch area for Thunderbird 4.
Overall, this is a great set that laid the foundation for some of the fantastic toys that came later.
Lee also: Have you seen these Thunderbirds toy vehicles yet?
Frequently asked questions about Thunderbirds Island
Then let's consider some frequently asked questions about Thunderbirds Island:
Where is Tracy Island of the Thunderbirds?
Tracy Island is the home of the Tracy family in Gerry and Sylvia Anderson's 60s television series Thunderbirds. Located in the South Pacific Ocean, the heavily camouflaged island serves the ancillary function as the secret base of the International Rescue organization.
Is Tracy Island a real place to live?
No, the Thunderbirds' Tracy Island doesn't really exist, but for the 2004 live action movie, North Island, in the Seychelles, was used as the primary filming location for Tracy Island's outdoor shots.
Co-producer Mark Huffam described the fictional island as "the most idyllic place imaginable, with crystal clear waters, tropical jungle and mountainous peaks," adding that it was "fantastic" that North Island included "all of these essential elements".
Lees meer: everything about Brains from the Thunderbirds series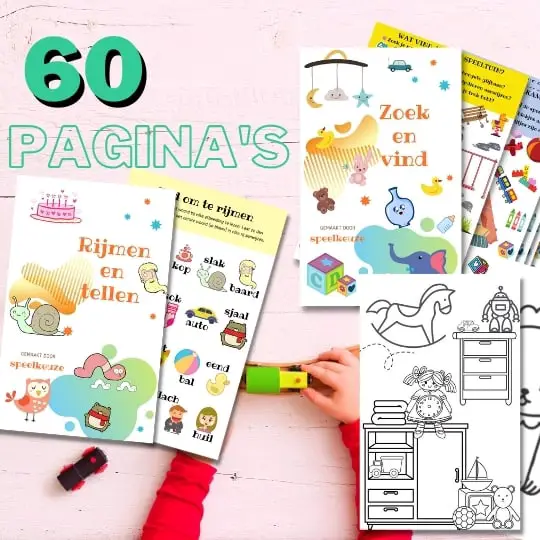 Always something to do for the holidays or rainy day?
Play Choice now has the ultimate activity book collection, with over 60 pages of fun coloring pages and educational puzzles.
Joost Nusselder, the founder of Speelkeuze.nl is a content marketer, father and loves trying out new toys. As a child he came into contact with everything related to games when his mother started the Tinnen Soldaat in Ede. Now he and his team create helpful blog articles to help loyal readers with fun play ideas.