My toddler plays the boss | Fortunately, you can do this
I enjoy writing these articles for my readers, you guys. I don't accept payment for writing reviews, my opinion on products is my own, but if you find my recommendations helpful and you end up buying something through one of the links I may be able to receive a commission on that.
More information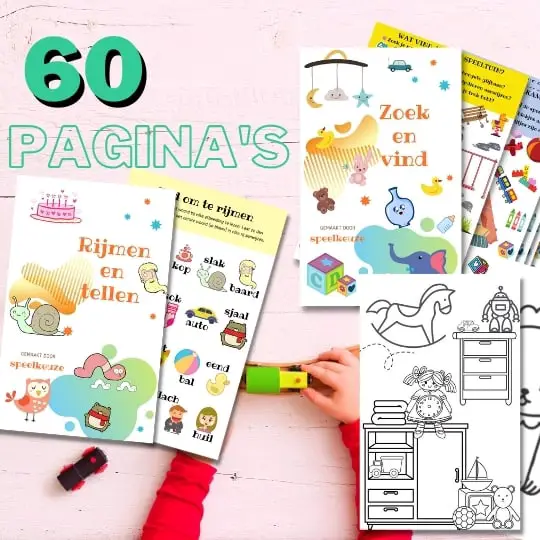 Always something to do for the holidays or rainy day?
Play Choice now has the ultimate activity book collection, with over 60 pages of fun coloring pages and educational puzzles.
You are perfectly able to choose your own shirt. You know what you like and want to eat.
You can even absolutely decide which book you want to read (or which audiobook you want to listen to, this gives so much extra time!).
However, if you go with a toddler lives, you'll find that there's someone in your house who thinks they know better than you (and their boyfriends, their shelter, and everyone else they meet).
Your little tyrant commands everyone!
Here's how to tone down your toddler's dominant ways without diminishing their confidence.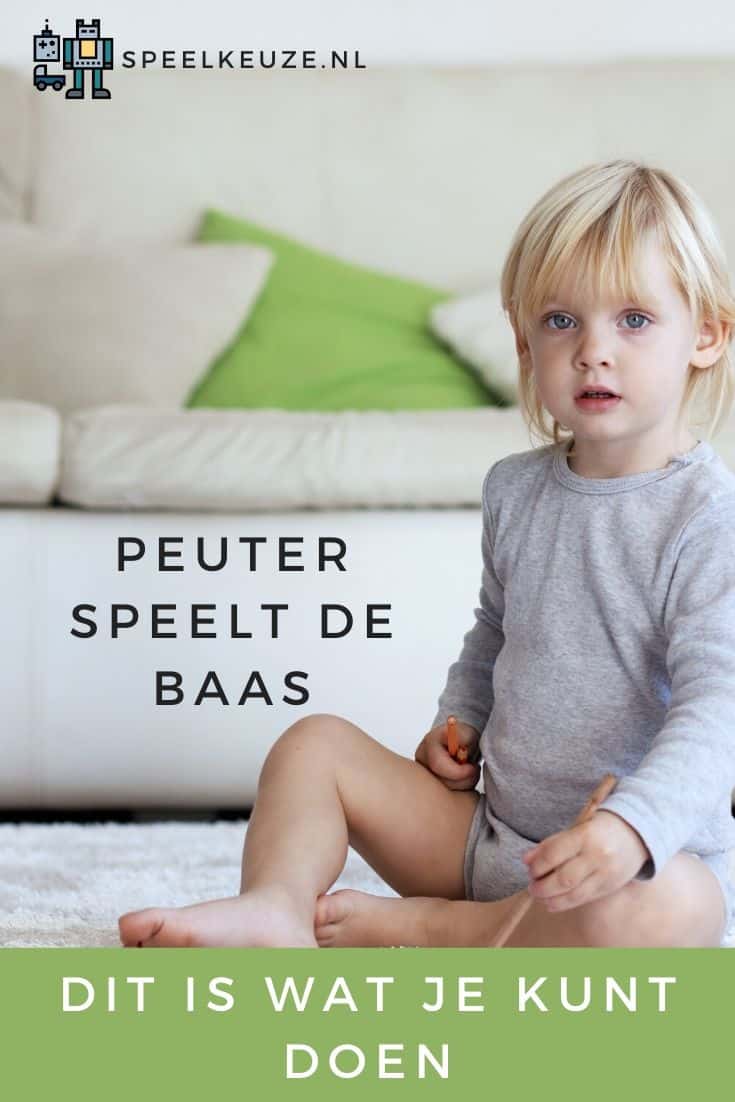 During the preschool years, you may have to deal with bossy kids. Not a fun phase, but a completely normal and expected pre-school behavior.
Many toddlers want things to be done their way and on their schedule.
It's cute (for about five minutes), but then bossiness becomes a big turnoff (for you - and for all playmates).
Fortunately, this is something you can get through without making your home an absolute dictatorship.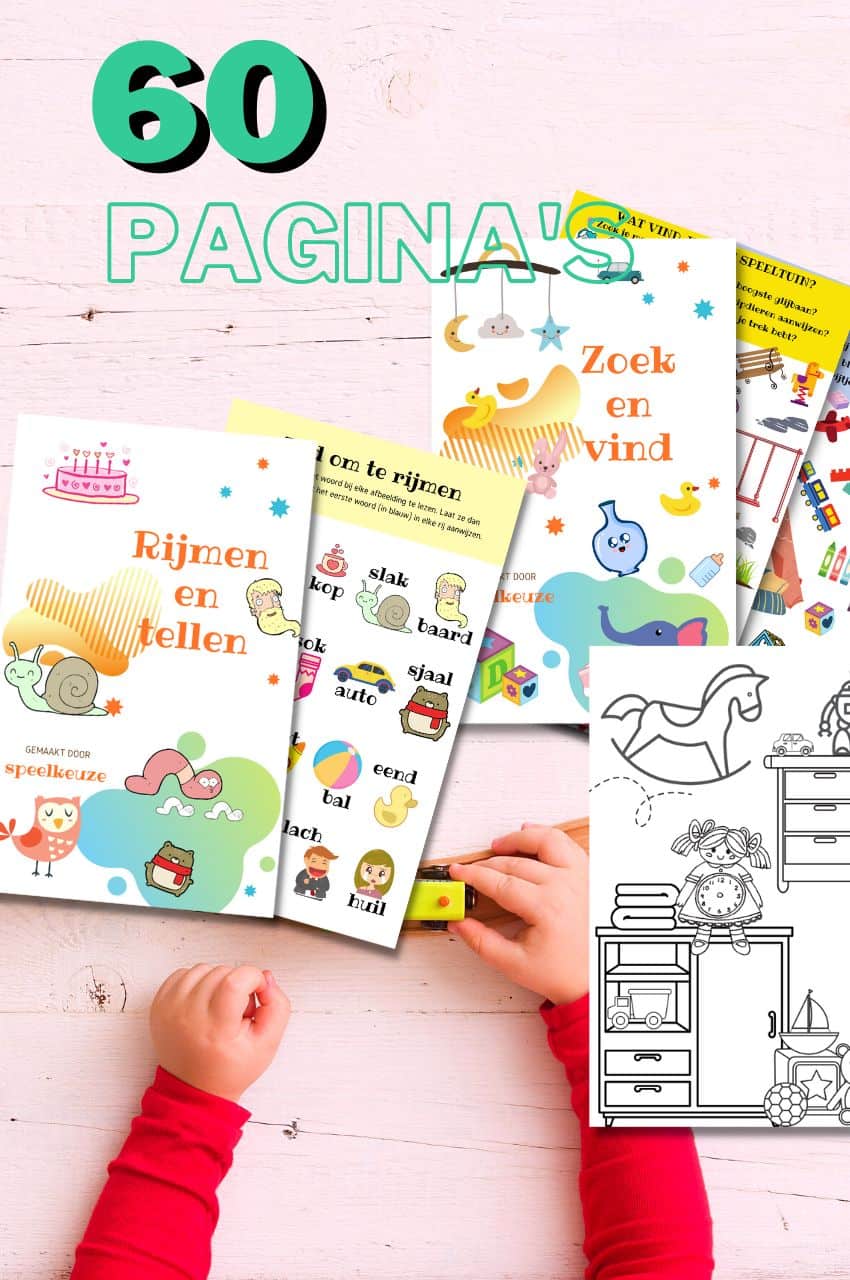 A play theme in your mailbox every month?
Fun play tips, activity books and more, with the first email being our free mini-guide "educational toys"
We will only use your email address for this newsletter and respect your privacy
Why is my toddler bossy?
Bossy behavior is common in two and three year olds. That's because toddlers have poor social skills (taking turns? I don't think so) and a self-centered view of the world (I want Tara to play with our dolls this way, not what she's doing now).
It's also a way to exercise control when adults seem to have all the power (Mom might make me wear shoes, but I'll decide which pair!).
Last but not least, some children are born with naturally dominant personalities that come across as bossy.
What you need to know about bossiness
Most petty dictators outgrow this stage when they begin to realize that they aren't actually the center of the universe (unless they're with Grandma, of course) and that other kids really aren't going to run faster when you tell them what to do.
Fortunately, there are ways to dampen those imperious impulses without discouraging your toddler's innate desire to lead.
What can you do when your toddler is in charge?
Provide adequate attention. Your child's demands can be a plea for more time together.
Give back some control. By offering your child choices ("Do you want to wear the pink or purple skirt?") Your child will feel more confident in her shoes.
Increase self confidence. Ask for help with simple chores (make it a game!) like putting the laundry in the laundry basket or tearing lettuce for a salad and give lots of compliments when the task is done. That way, your child will feel important without having to command anyone else.
Strengthen social skills. Make "please" part of your child's vocabulary, take turns learning to do or receive something, and encourage empathy for others ("How would you feel if Tara took your doll?").
Set a good example. Are you constantly in charge of your ind? Treat your toddler the way you want to be treated yourself, Mom and Dad.
Don't be a doormat. If your child's demands and / or voice are out of bounds, say so calmly and don't go into it.
Let's take a closer look at your options for solving it:
Be patient
A big reason toddlers are bossy is that they just mimic the behaviors they see every day.
Not to say that you rule your house with an iron fist screaming orders with every task, but your toddler knows you are telling people what to do (especially him and his siblings) and then of course he wants to get involved .
They also learn to express what they want.
While bossiness and assertiveness aren't always beneficial traits, they can be a benefit (in small doses) as they age.
With a little direction (and diversion) you can channel these traits into leadership skills.
Ask for a behavioral change
If your preschooler starts telling you or someone else to do things, remind her how you use manners.
Explain that you will be more likely to do something for him
play a game,
read a story,
help her change her shoes
when she asks nicely, instead of whining or demanding.
Give them some choice
Bossiness in children often stems from the child simply trying to take control of a situation and his life.
This is especially true as a child grows up and becomes more independent. So create situations where your child can make a decision or serve as an 'adult'.
For example, when it's time to sit down and have lunch, offer two choices (make sure both choices are acceptable to you, of course).
When getting ready to play a game with your child, let him decide which game.
And as they get older, let them "supervise" a young child who gets dressed.
In these cases, your child can be in charge and fulfill their need to be in charge.
Involve shelter and care providers
If you suspect that your child's bossiness goes beyond the home situation, ask adults who are regularly involved with your child to help you resolve it.
Have them use the same solutions that you are now using at home so that your child gets consistent feedback.
Turn it around
When your child starts screaming orders to others, pull them aside for quiet conversation.
Ask them how they would feel if their boyfriend told them what to do.
You don't want to put it on too much notice and tell your child that they won't have friends if they stay so bossy, but you can explain that children may want to play with someone else if they don't get the chance to do what they want to do.
If the situation is competitive, for example the kids are playing a game where there are winners or losers, try to redirect them to do something else.
Teach him to ask
Model good behavior for your child. Instead of telling your child to fill the dog's water bowl, politely ask, "Would you please fill Lana's bowl with water for me?"
If there is a case where your child starts to command you, correct it on the spot with the language you would rather hear. (Don't necessarily do this in front of friends or siblings, as your child may feel embarrassed. Pull them aside in a private area or talk to them after your guests are gone).
Explain that they don't always get their way
Hearing people say "no" is a life lesson that your toddler should learn now.
Your child may want his boyfriend from his slide inside or in the garden judges whether to use the swing instead of the seesaw in the playground, but he is entitled to his own opinion.
Explain to your child that they can certainly ask people to play a particular game or bring toys, but they can also say no.
Compliment them when they are polite
If your child is behaving the right way, you should bring this to their attention as well.
They will be glad you noticed and will continue to act and speak that way more often in the future.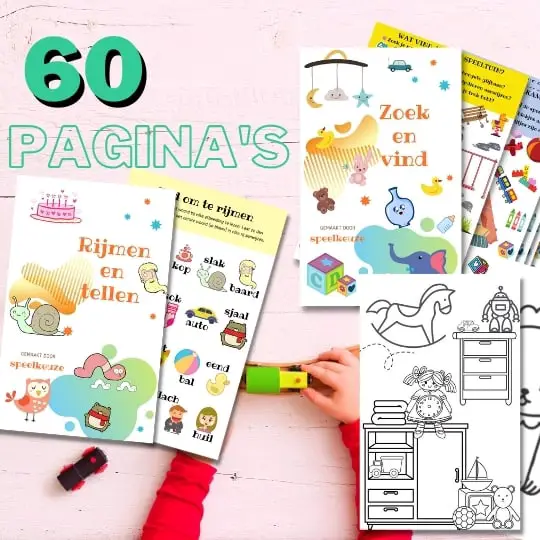 Always something to do for the holidays or rainy day?
Play Choice now has the ultimate activity book collection, with over 60 pages of fun coloring pages and educational puzzles.
Joost Nusselder, the founder of Speelkeuze.nl is a content marketer, father and loves trying out new toys. As a child he came into contact with everything related to games when his mother started the Tinnen Soldaat in Ede. Now he and his team create helpful blog articles to help loyal readers with fun play ideas.