Toddler Plays With Food: Is It Bad? & 4 tips
I enjoy writing these articles for my readers, you guys. I don't accept payment for writing reviews, my opinion on products is my own, but if you find my recommendations helpful and you end up buying something through one of the links I may be able to receive a commission on that.
More information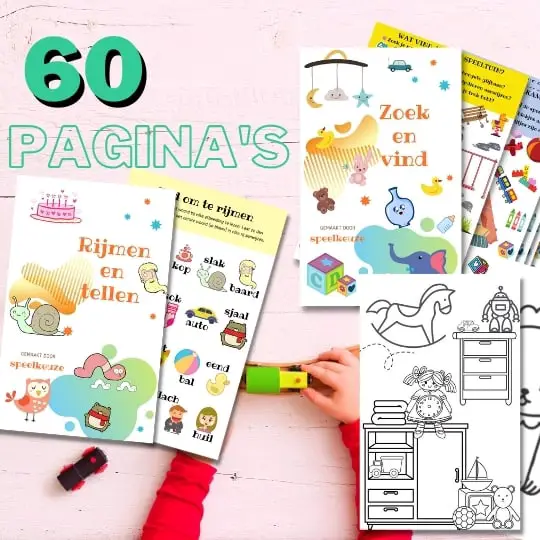 Always something to do for the holidays or rainy day?
Play Choice now has the ultimate activity book collection, with over 60 pages of fun coloring pages and educational puzzles.
Here we go… it's dinnertime and your little one is, as usual, all over eating.
And not only your little one, but also his seat and everything near him is eating. You simply cannot expect your toddler to eat properly without playing and messing around.
But why do children mess with food? This is mainly because their motor skills are simply not yet sufficiently developed to eat properly.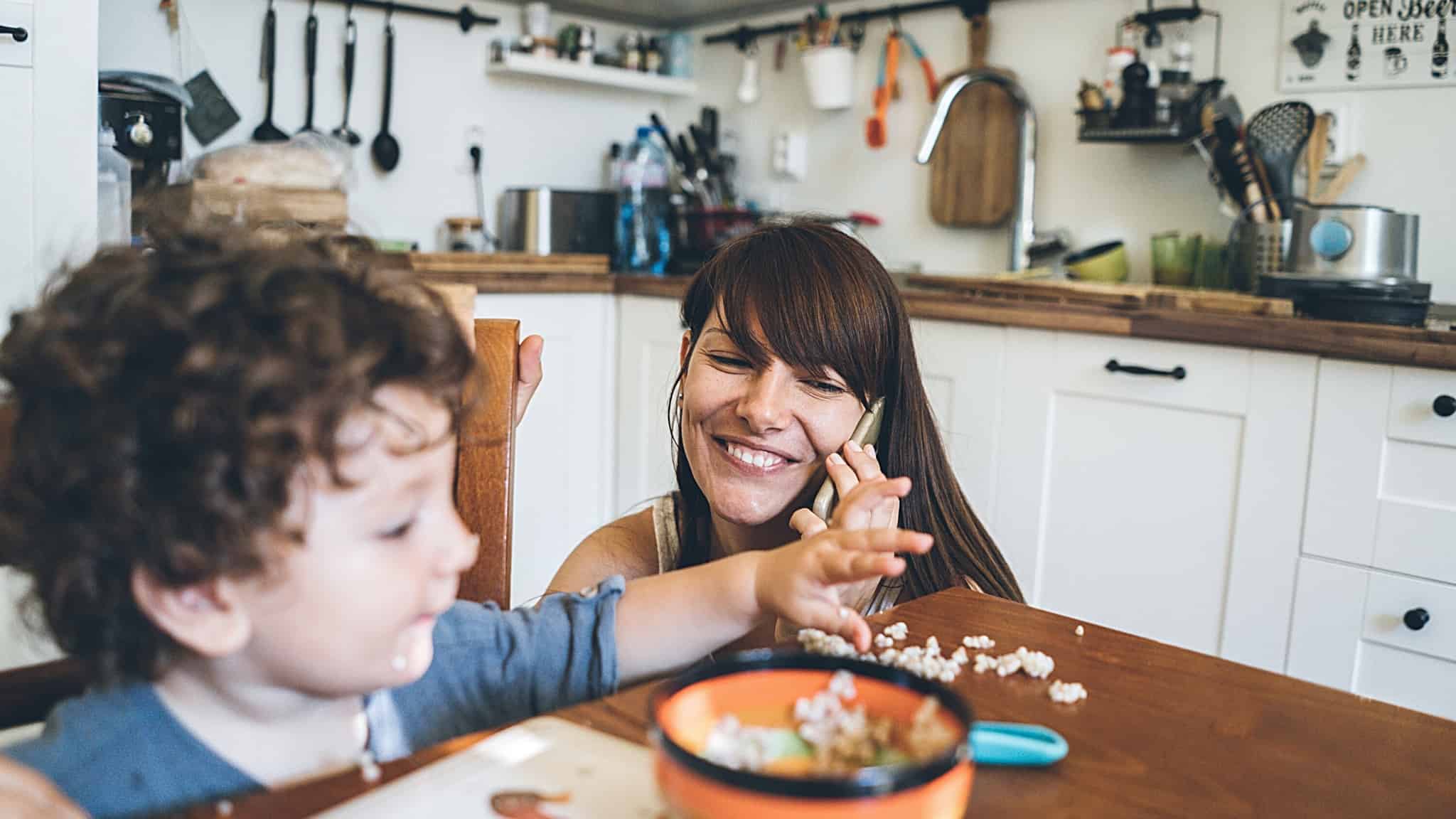 Is it bad if my toddler plays with food?
If your toddler is playing with food, that's okay at all. This way, a child learns, among other things, to identify the food. Put a good bib on your little one, but don't be too strict. From about 2 years old you can start to draw up some rules.
Read on to learn more about why you should let your little one go about their business, what it is better to do and what not to do as a parent, and until what age the behavior persists.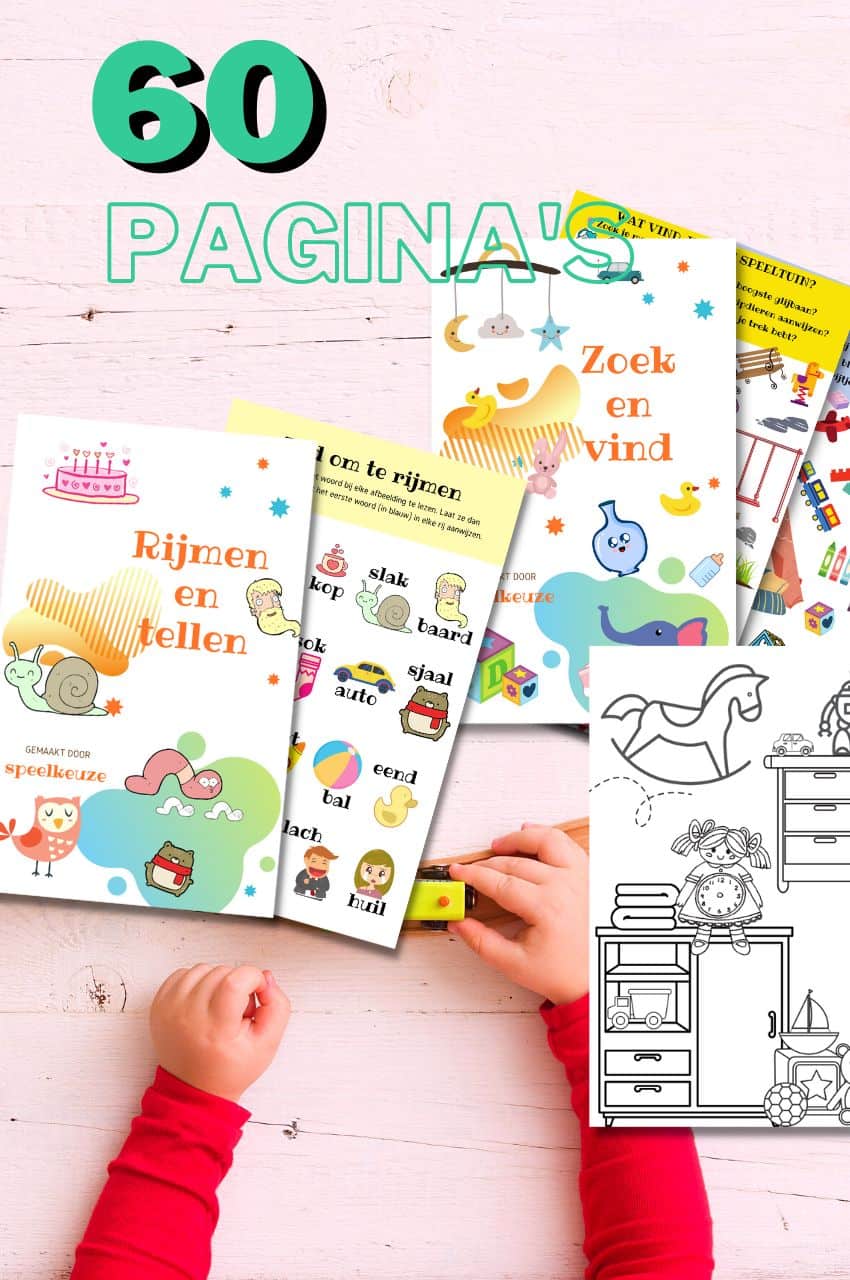 A play theme in your mailbox every month?
Fun play tips, activity books and more, with the first email being our free mini-guide "educational toys"
We will only use your email address for this newsletter and respect your privacy
How a toddler learns what food is
First of all, you should be aware that eating and sitting at the table should be seen as a fun activity for your toddler.
Above all, he should not see it as a kind of punishment, in which the child is forced to eat things it does not like.
It is normal for your toddler to primarily play with his food at first.
Grabbing, kneading, throwing food, wiping the smeared hands on the chair ... Don't worry about it, because that's how your little one learns how food feels and how to identify it.
Children also use playing and messing around to discover how the world works. Finally, by playing with their food, a child will practice hand-eye coordination!
We clean up the mess and laugh about it, it's no problem!
If you can give your child that, then you are already a long way on the way.
At some point, your child will just get bored with the game, and will with time develop better motor skills to deal in a decent way with his meals.
Also read: My toddler plays with food | 6 tips for a quiet (r) meal
What can you do if your toddler is throwing food?
Of course you want to prevent your entire living room from getting smeared with food as much as possible.
That is why it is useful to take certain precautions.
First of all, it is important to put a good bib on your child.
You can also put a newspaper under the high chair and avoid placing the seat close to the walls.
It is important that mom and dad (and brothers or sisters) also set the right example by eating neatly at the table.
It is also good if you compliment your child when he or she eats neatly with cutlery, and is not constantly playing with food.
You naturally want to limit the damage as much as possible.
If everyone at the table behaves well, a child will mimic that behavior.
When you reward your child for good behavior, also explain exactly what it did right: "You have been nice at the table because you have eaten with a fork."
Another handy tip is the following: when you sit down with your toddler, fill two plates with food. You hold one plate, the other you place in front of your toddler.
This way your child can 'play' with his own plate and spoon, while you feed your toddler from your plate in between.
This way you can be sure that your child is getting enough food. And so your little one gets the chance to discover the food and train his hand-eye coordination!
Eating out with the kids and wanting to be able to enjoy yourself quietly? Go to one of the nicest restaurants with a play corner in the Netherlands!
What should you not do?
Eating should not become an exercise of discipline, keep that in mind. Do not worry too much about rules, what matters is that your little one learns to eat quietly.
The most important thing here is that you should not be too strict with your toddler. At this age, it is best not to bother them too much with sitting at the table and behaving.
Let your toddler go about his business and correct his behavior where necessary. Again, it is important that the meals are fun times!
Until what age does playing with food last?
Toddlers are clumsy and clumsy, it's totally age-appropriate!
As mum and dad, you should therefore make sure that you clean the chair and everything around it after dinner.
It is important to put yourself in the position of your toddler; you are playing, but mom or dad gets angry! But you are not doing anything wrong, are you?
Don't worry if your child doesn't learn to eat properly within 2 years. Incidentally, a child cannot use a fork to eat until around 18 months, even if it remains difficult.
Your child will therefore not immediately eat all the food it serves. When a child is about 2 years old, you can teach them some simple rules.
The moment your child is more motorically coordinated, the messing around will stop on its own.
A child can only handle a knife and fork properly at around 6 or 7 years old.
Before cooking comes shopping. Read: Have groceries & meals delivered for busy parents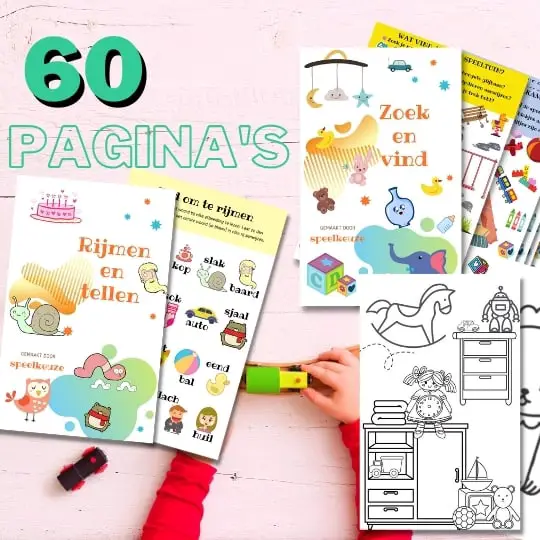 Always something to do for the holidays or rainy day?
Play Choice now has the ultimate activity book collection, with over 60 pages of fun coloring pages and educational puzzles.
Joost Nusselder, the founder of Speelkeuze.nl is a content marketer, father and loves trying out new toys. As a child he came into contact with everything related to games when his mother started the Tinnen Soldaat in Ede. Now he and his team create helpful blog articles to help loyal readers with fun play ideas.