Top 10 game blogs in the Netherlands
I enjoy writing these articles for my readers, you guys. I don't accept payment for writing reviews, my opinion on products is my own, but if you find my recommendations helpful and you end up buying something through one of the links I may be able to receive a commission on that.
More information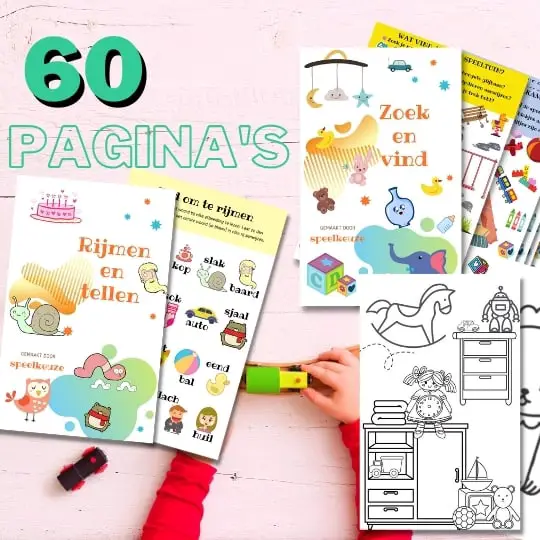 Always something to do for the holidays or rainy day?
Play Choice now has the ultimate activity book collection, with over 60 pages of fun coloring pages and educational puzzles.
Blogs are a great and fast way to stay up to date with the latest news and perhaps gain new insights.
It probably doesn't surprise you that these blogs exist for games, where all new releases from all different genres and angles are discussed.
It is also a handy way to check whether a game is worth buying, as these sites also have many reviews from gamers who have already played the game.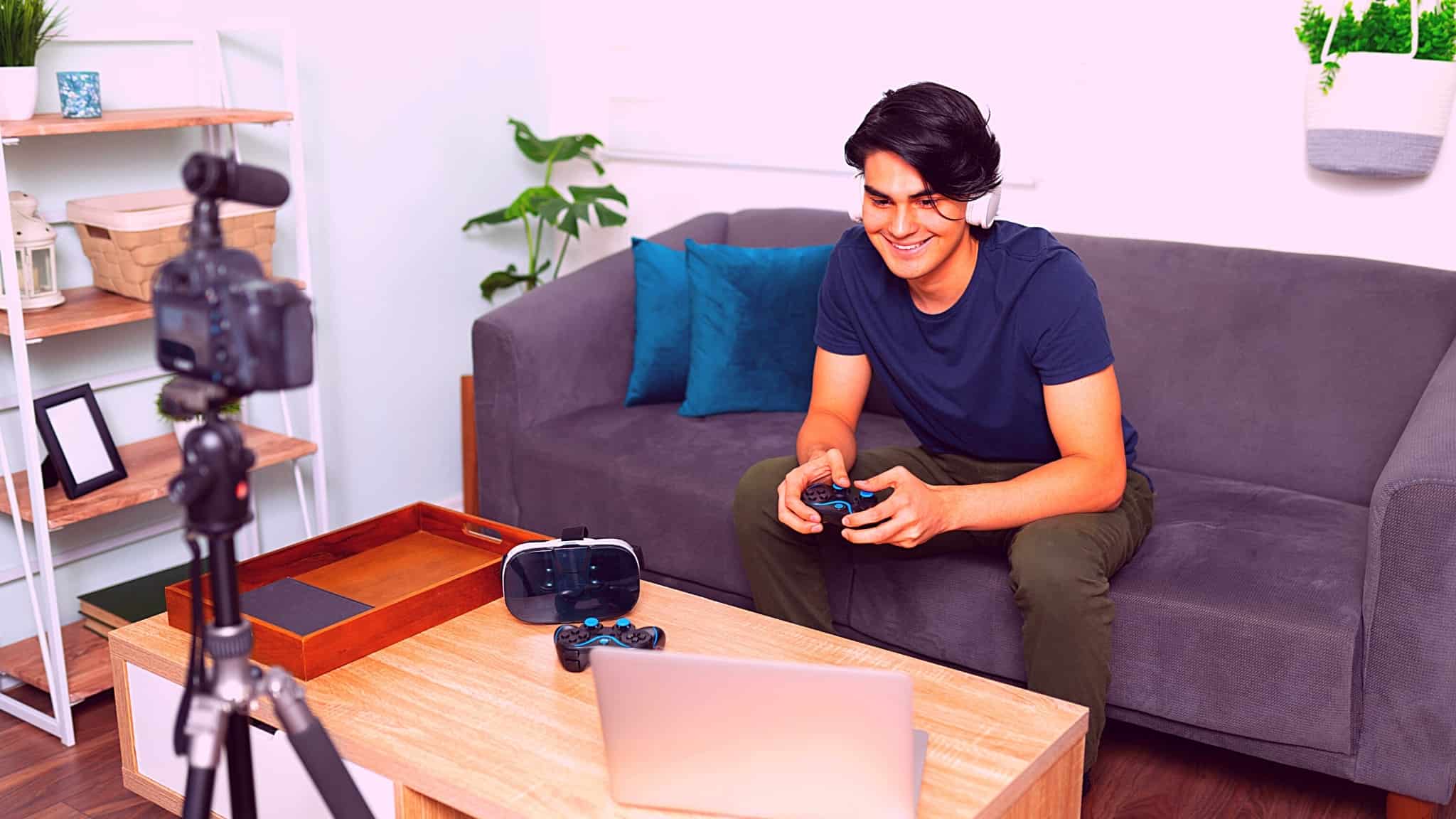 Even if you need a new gaming computer or the necessary accessories, game blogs are often the right medium to find your answer. In this article we are going to explain 10 game blogs / sites from the Netherlands and see why they are useful to keep an eye on every now and then.
The first blog that we will explain is Games Blogs, a blog that is managed by a small group of people that makes it a little more personal. This blog is very good because they also write for smaller audiences and about games other than the mainstream ones. A small disadvantage may be that there is only a small team behind the site, so updates are not very recent. Next we will discuss Gamersnet, a huge site with news from not even 2 hours ago. On this site you can find absolutely everything about games: reviews, previews, columns, and even cheats so that you can get through your games faster. You can also create an account, so you can ask questions on the forum and help others. Gamersnet is therefore also a community, with which the blog has achieved the total picture.
Next on the list is the Simple Gamer Blog, which is a well-visited site for gamers. This can be seen from the fact that there is a lot of response to the posts that are posted. You can also come here for news, reviews, and previews. In addition, you can simply look at what the best games are for each console, for example the PS4 games. Finally, the site is very interactive because you can also vote on polls and compare opinions.
Gameland is the next site we'll be taking a closer look at. What is striking is that you can easily reach what you are looking for through the menu button ‹themes›, where you can immediately click on your console or genre. Another advantage of this site is that there is a link to a marketplace, where you can resell old games or consoles to other game enthusiasts. The next game site is Game Judges, where a group of friends issue their 'verdict' on certain games. The best thing about these blogs is that they donate 10% of their profits every year to a good cause, and the readers can decide for themselves which charity that money goes to. A very nice initiative that made them reach this list.
In the context of more extensive game sites we arrive at XGN, a site which, in addition to games, also has the 'TV & film' section and in this way appeals to a larger audience. They also have general blogs about holiday entertainment and giveaways that allow you to win games. Finally, they also have a section for children, so you can view the most beautiful games for the children and read whether it is worthwhile.
"Because the games are worth it" is the motto of the next site, which is called GamePC. This site is pleasing to the eye with a beautiful design, which is attractive and clear. On this site you can also buy the necessary equipment for your computer and discuss in the forum what the best hardware is right now. In addition, the site also gives away a nice prize every month, so people like to keep an eye on the site.
We continue with InsideGamer, which is mainly about 'community' where gamers share their opinions and questions about games, or general questions about gaming and consoles. There are many members active who contribute a lot to the site, creating a very interactive feeling. You can also watch videos that highlight games and explain certain games. The site is very reliable because they have many partners who sell the best items to make the gaming experience even better.
The following site is a special one, as the name might suggest. At Gameskool it is not about gaming itself and leaving reviews, but purely about making games. They offer courses that you can take if you are interested in them. On the news page, they post messages about new courses and ideas that you can incorporate into the game when you're ready. In short, if you want to be reviewed in the future on a game blog with your own game, this is the right place.
The last site we'll cover is one that operates throughout the Benelux, and that's IGN. This site is focused on the games that have recently been released, because in the menu you can click on these games. This way you can really read up on the latest games because they are discussed in detail. Finally, there are many social media users who respond through the site since the site operates in a large area.
To put everything in order; we hope that this has given you more insight into the range of game blogs and sites. There is the right site for almost everyone depending on what you are looking for that can take your gaming fun to the next level, so read the reviews carefully and choose the right game for yourself.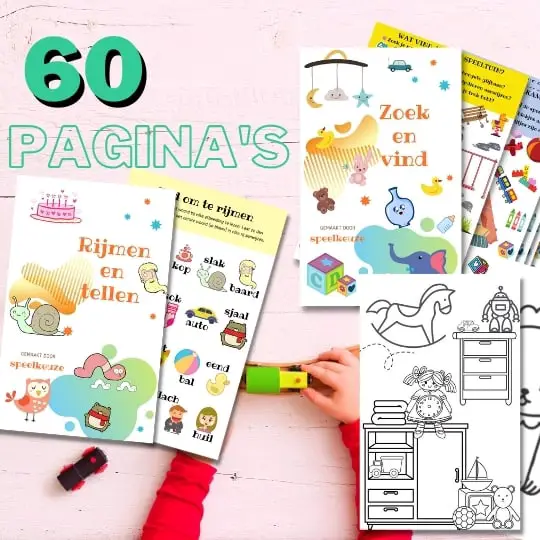 Always something to do for the holidays or rainy day?
Play Choice now has the ultimate activity book collection, with over 60 pages of fun coloring pages and educational puzzles.
Joost Nusselder, the founder of Speelkeuze.nl is a content marketer, father and loves trying out new toys. As a child he came into contact with everything related to games when his mother started the Tinnen Soldaat in Ede. Now he and his team create helpful blog articles to help loyal readers with fun play ideas.