24 Best Toys and Gift Ideas for 4 Year Olds: Hottest, Coolest and Unique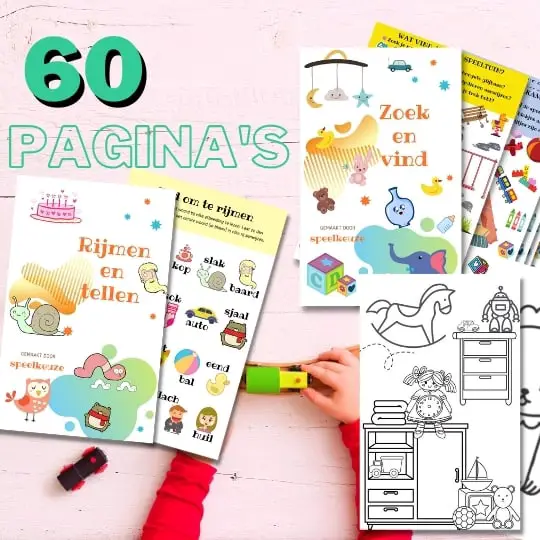 Always something to do for the holidays or rainy day?
Play Choice now has the ultimate activity book collection, with over 60 pages of fun coloring pages and educational puzzles.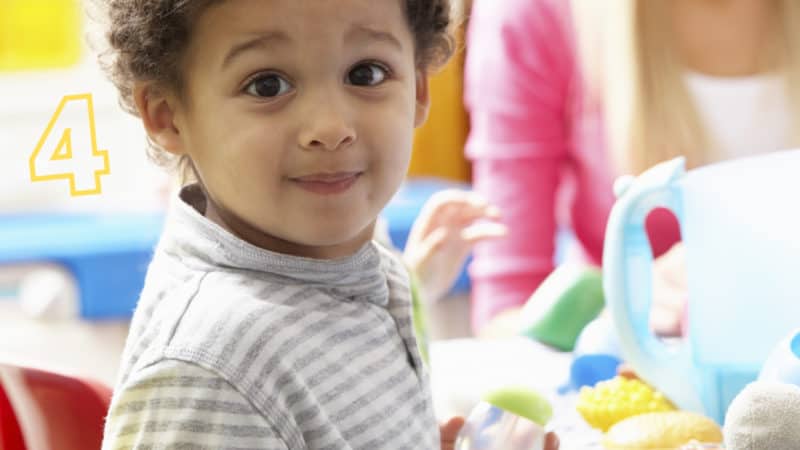 According to Glassy, ​​D., & Romano, J. in their paper "Selecting appropriate toys for young children: the pediatrician's role" (2003), the best toys and gifts for 4-year-olds should be safe, affordable, and developmentally appropriate. Children don't need expensive toys. They should be attractive and able to captivate the child for a longer period of time.
Age 4 is probably the best time to bombard your kids with experiences that will help with their overall development. Toys are part of that experience. Play is essential for learning in children. Toys are the tools of play.
For example, the best gift could just be something small and cheap that they can get creative with, such as this wooden stamp set from Melissa & Doug. A great way to let them do their own thing while practicing their motor skills.
But there are many more gift ideas in different price categories.
When choosing gifts for 4 year olds it's important to keep in mind the difference between Christmas and birthday gifts as the themes and approach differ somewhat. Plus, the season often dictates indoor toys versus outdoor toys as well.
It's reasonable to give a limited number of gifts, focusing on quality rather than quantity.
4-year-olds generally like toys that stimulate their motor skills, creativity and spatial awareness.
It's important to opt for more gender-neutral toys rather than specific boy or girl toys, as this promotes children's development and gives them the freedom to discover their own interests and preferences.
Activities that 4-year-olds enjoy include building, puzzles, drawing, and role-playing. Toys can help them develop problem-solving skills, language skills and numbers.
In preschool and in preparation for school, toys and activities can help children develop. It's important to choose toys that are educational and encourage interaction and fine motor skills.
At this age, children should learn about basic skills such as shapes, colors, letters, and numbers. It's important to choose toys that help them develop these skills.
This list gives the 24 best gifts for 4-year-olds for all of these goals.
#1 Melissa & Doug Wooden Stamp Set Dinosaurs – Overall best small cheap gift for 4 year olds
The set contains 8 detailed dino stamps and a 2-color stamp pad with washable ink in red and blue. My kids love creating countless scenes with these stamps and coloring the pictures with the 5 included colored pencils.
The best part is that the whole set is neatly stored in a sturdy wooden box, making it easy to organize and store. Plus, the ink is washable and non-toxic, so I don't have to worry if my kids get a little excited with the stamping.
This stamp set stimulates my children's creativity and fine motor skills and is an ideal gift for children aged 4 to 8 years old. I've even considered adding the Melissa & Doug Alphabet Stamp Set to our collection to further expand their hands-on play experience.
The stamp set is of high quality and has the perfect size for small hands. The lively dinosaurs are recognizable and add an extra fun twist to their drawings. I love that Melissa & Doug has been creating beautifully designed products that stimulate children's imagination and creativity for over 30 years.
And both dinosaurs and stamps are hugely popular gifts for this age.
#2 Melissa & Doug Dollhouse Family - Best imaginative toy for 4 year olds
The Melissa & Doug wooden bending dolls set consists of 7 dolls: a boy, a baby and a girl. The dolls can be bent and are a very nice addition to your dollhouse.
And there are even parents, a grandfather and mother for endless fantasy play.
#3 Learning Resources Code & Go Mouse – Best coding robot for 4 year olds
From 3 years

Best: 4 – 5 years

Until: 6 years
Play value: ease of use, degree of open-endedness, imagination, social interaction, interactivity, versatility, aesthetics, ability to combine, portability, longevity, durability, safety, materials. Educational: +awards and educational value
The educational value is very high with the toy aimed at developing critical thinking, programming skills and problem solving skills in children aged 3 and 4 years old.
The play value is also very high due to the interactivity, the degree of open ending and how the theme appeals to the imagination (the mouse has to get his cheese). It could have been a bit higher if the ease of use had been a bit better, as coding can be tricky.
The replayability is also a bit lower, mainly because you can only do one type of game with it and it has to be completely self-contained to get caught again and again. It is difficult to combine it with other toys. The activity guide with hands-on introduction to programming concepts along with the 16 maze grids, 22 maze walls and 3 tunnels thankfully make it more interesting, providing endless possibilities for creating mazes.
The toy is quite sturdy and well put together, with only the wheels of the mouse being a minor weak spot. This is not a toy to drive yourself, but perfect for a quiet educational moment.
#4 Kidkraft Adventure Town Train - Best big toy for 4 year olds
This train set isn't just any toy (although that's pretty awesome) but a whole town for your little one to play with.
They can be the prince or princess of this fantasy world and they have their own hospital, fire station, roads… even bridges!
And when you're done playing in it all day? The three attached bins underneath keep things tidy so you won't trip over them while she's doing the dishes or trying to vacuum.
The playset is made of high-quality E1 MDF and pinewood. It is a robust toy with a long lifespan that can be safely played with.
The game table is large and therefore perfect for playing with several kids at the same time.
#5 Play-Doh Beautiful Cakes Oven Clay Playset - Best creative toy for 4 year olds
Who doesn't like playing with clay?
Novice chefs, bakers and biscuit bakers can't beat their fun with the magical Play-Doh oven.
Clay is great as a sensory activity, it stimulates the imagination and with a set like this it's perfect for the children's tables.
It has real baking sounds to stimulate clay and imaginative play.
With the supplied clay, different types of food can be prepared and then placed in the oven to bake and prepare for the customer (which can be a fellow companion or you as a childminder or companion).
Then press everything down and watch the Play-Doh oven finish your dinner or dessert.
When you hear a "ting", the food is ready. It looks like a real oven.
It is also great for fine motor skills because of all the accessories that come with it, such as a cake syringe for the whipped cream.
This way they can easily make the tastiest dishes and when it's ready they can even serve it on plates with cutlery. Super fun for the table.
There are 5 trays of clay in different colors, but the trays are getting smaller and smaller so it is not a lot of clay in the end. You can always buy that again, of course.
#6 Le Toy Van Barbarossa Pirate Ship – Best pirate toy for 4 year olds
From 3 years

Best: 3 – 5 years

Until: 6 years
This quaint wooden pirate ship looks great and is built to last, a deserved winner of the "right start toy Award". There are interactive features such as a walk-the-plank function, allowing you to give your enemies a terrifying end!
These are for sale separately. The high price and this slightly lower play value ensure a lower price-quality ratio and therefore a low total "Toy score".
The boat is of extremely good quality and the wood is FSC certified. After six months of adventurous adventures, the ship is still in top condition. The wood is very sturdy and no cracks have occurred, even after intensive use.
However, if your child is looking for something with great aesthetic value that appeals to the imagination, this is a very good choice for endless imaginative play.
#7 Transformers Rise of The Beasts Optimus Primal & Skullcruncher – Best Transformer Toy for 4 Year Olds
I was looking for a fun toy for my 4 year old and came across the Transformers Optimus Primal. This is a really great toy for kids that age!
What I also like about this toy is that it lasts a long time. It is very well made of durable plastic and can take a beating. I also read some reviews from other parents who said their kids had been playing with it for months and it was still in great condition.
Actually most suitable from 6 years old, but 4-year-olds can already play with it perfectly and so this set can also grow.
#8 Osmo Coding Starter Kit – Best educational interactive toy for a smart 4 year old
From 4 years

Best: 5 – 7 years

Until: 8 years
This is an app for the iPad and iPhone that teaches kids how to code, but what makes Osmo different are the physical pieces you get with the game. By making it tangible, this Coding Starter Set manages to explain a complicated concept in a simple way. My son loved playing with it at 4 years old.
The base game, Coding Awbie, has a high play value. It's pretty open-ended, but it excels especially at appealing to the imagination. The system with the blocks with moves and numbers to set the coding steps also encourages more social interaction than just a separate app.
The OSMO Coding Starter Kit can be divided into 3 parts; Single player to learn to code, coding duo with more difficult puzzles and music to learn to think in sequences. This gives it more versatility and greatly improves replayability. It's just nice stand-alone and difficult to combine, so the game has to have it all on its own.
The pieces are in a handy lockable box so that it is easy to take along with your iPad. This also helps in replayability because you can easily take it with you on family visits.
A small drawback is the fact that you can only play it with an iPad. Not everyone will be happy with the extra screen time. But we've made a distinction here at home between screen time and educational games and apps. The latter is almost always allowed. A slightly bigger disadvantage is that you have to take the iPad out of the protective cover to use it in the supplied base. This resulted in a number of situations where the iPad almost fell.
The material is great, from the sturdy box with pockets to the pieces that snap together with magnets. It feels a bit like the convenience and simplistic design of Apple products. It has won several awards, including Time Magzine's Best Invention Award.
Osmo Genius vs Osmo Coding Starter Kit
The Osmo Coding Starter Kit is for the very youngest with an ambition to learn more about code and writing it. Kids learn more about "sequencing" and "loop". The Osmo Genius, on the other hand, focuses on language, math and geometry. The kit therefore feels a bit more extensive as it has different themes and options to choose from.
#9 Wikki Stix Traveler – Best arts and crafts toy for 4 year olds
A number of things are important for building with toys while traveling.
For example, it must be easy to carry and it should preferably not consist of pieces that are too small, so that they do not get lost right at the start of the journey.
For in the car I have noticed that it is important to simply bring enough construction toys, consisting of larger pieces.
Pieces will of course fall to the floor, but the kids won't panic if that happens because they can easily find them again. So do not bring construction toys that consist of small pieces.
Besides the fact that a fairly large amount of construction toys / blocks are useful when traveling, it is also important to ensure that the materials are almost all the same.
We sometimes set a timer and see which creation each child can come up with during a certain time.
Customers give the set a 4.7 out of 5 stars on average out of more than 900 reviews.
You do have to pay attention to the age, which is why we have put it in the separate section for toddlers, because it is still too difficult for children that are too young.
One customer said:
"I bought this kit for a long car trip to keep kids ages 1, 3 and 5 entertained. She quickly got tired of the 1-year-old; the 3-year-old was busy for about 20 minutes, but the 5-year-old was busy for about 1,5 hours and later asked to play with it again.'
A large set of Wikki Stix works very well on a hard surface or even in the hand in the car, for example.
If you've never played with Wikki Stix before, stop reading and order them right now. They are SO fun and so addicting.
#10 Let's Go My First Foam Pogo Stick - Best toy for active 4 year olds
The Pogo sticks are fun, but they can also be dangerous for 4 year old kids. This brings the joy of pogo stick while being safe.
The handlebar and footrest are both made of soft material, ideal for soft children's hands.
#11 Spin Master Kinetic Sand - Best hands-on toy for 4 year olds
From 3 years

Best: 3 – 6 years

Until: 8 years
Kinetic Sand is often referred to as magnetic sand because it kind of sticks together, but it's not really magnetic. This gives it extra educational value because it feels good and you can model anything with it. Perfect for fine motor skills and creativity.
It feels really weird the first time you hold it, like wet sand but dry and like it should move differently than it does, sliding through your hand. This composition ensures that it does not dry out like clay and has a long life. If you take good care of it, it will last forever. It is also perfect to combine with sandbox toys or dinos or cars, all of which benefit the replayability.
The "magnetic" properties of the sand make it ideal for indoor use as it will not go all over your floor as loose grains, but will stick together more like loose slices or balls of sand. Good for ease of use and play value. In addition, it is perfect for open-ended play.
The material is made of non-toxic polymers and is even free of wheat, gluten and casein.
#12 Playmobil Country Farm 70132 - Best animal toy age 4 and up
Large farm playset from Playmobil with many country farm animals and a silo.
The Playmobil Big Farm playset not only looks great, but also offers a lot of options to the child who will play with it.
It teaches your child in a very playful way to know different animals and how to deal with animals.
From taking care of the animals to feeding the animals and even cleaning the pens.
Numerous animal adventures
The playset has all the attributes your child needs to make up and experience countless stories and adventures.
It contains all kinds of animals that you can encounter on the farm and many other nice pieces that should not be missing on the farm.
This absolutely stimulates the child's imagination. You will be amazed when you hear them play or maybe laugh very loudly, because children are very creative in their thinking and make up the funniest stories.
A real farm
Your child can build his own farm with this playset, because the pieces are loose. This allows a nice creation to be made.
#13 New Classic Toys Bon Appetit Play Kitchen - Best pretend play for 4 year olds
A play kitchen is an excellent playgroup toy because it encourages role play and social interaction. Plus they can often play with it for a while on their own, unaccompanied. Suitable for ages 2 and up and best for ages 3 to 4.
The nicest wooden children's kitchen I've found is this one from New Classic Toys, and not that expensive at all, which makes it the best price-quality ratio choice.
There is plenty to play with with the included pans, ladle, spatulas, pepper pot and salt set and even plates. A whole lot of accessories that you don't see in every kitchen, and all made of wood (except for the removable metal sink).
That gives it even more reason to offer the best value for money because you don't necessarily have to buy extra accessories, although treating vegetables like me further below makes it extra fun.
Where the kitchen excels in particular is in the solid rotary knobs of the oven that actually click so that you have the feeling that you are actually setting an oven setting.
Many kitchens, and especially the cheaper ones, have knobs that simply turn loose, with no tactile feeling, and that is less fun for fantasy play.
Furthermore, the burners on the stove can be turned on at the push of a button so that they light up and really produce a bubbling cooking sound, which is just that little bit more real when making delicious dishes.
Not too big, fits in a corner of the room like with our dad's (also retro) guitar and amplifier and still gives your child a lot of fun.
#14 Marvel Avengers Titan Hero Deluxe Hulk – Best superhero toy for 4 year olds
The Marvel Hulk figure is a great addition to a 4-year-old's toy arsenal. My son absolutely loves superheroes and he was ecstatic when he got this Hulk figure. With its 12-inch (30 cm) scale and rugged design, it's a great tribute to one of the hottest characters from the Marvel comics.
What I like about this figure is that it easily transforms from Bruce Banner to the gigantic, super strong Hulk in just a few steps. This allows my son to create his own adventures and let the Hulk battle against villains and monsters.
Another great feature is that this Hulk figure is compatible with Titan Hero Blast Gear Launchers (sold separately). This allows my son to launch projectiles and make his imaginative battles even more exciting.
The quality of the figure is excellent, and I'm sure it will last a long time even after intensive play. My son loves letting the Hulk smash through walls and go on adventures with his other Avengers characters.
#15 Bruder Dodge Ram 2500 With Horse Trailer 02501 – Best Toy Car For 4 Year Olds
The Dodge pick-up has a cab with four doors that can be opened and closed. The tailgate can also be opened.
Toy horse trailers are also available for older children who can handle small parts responsibly and may be more interested in a more truthful design.
Great fun for children who still have a lot of interest in horses and horse trailers as they grow up.
It's one of the toughest toy cars I've ever seen. Bruder is expensive, that's for sure. But it is also really quality.
Due to the size and especially small parts (the doors can be detached and there is a loose tekhook), the set is particularly suitable for children from 3 years old.
The horse trailer is equipped with a rear door that can be easily folded open and can serve as a platform for the horse to be guided inside.
The Dodge Ram is also available separately without the horse trailer.
#16 Learning Resources Primary Science Lab – Best science gift for a 4 year old
From 3 years

Best: 3 – 5 years

Until: 6 years
This award-winning experiment set is complete with all the supplies a scientist needs, including test tubes and vials and goggles to spark the imagination and complete the role-play. The experiments have a huge educational STEM value because they teach everything about mixing with household materials.
A big downside is that these materials aren't included, so they might have to wait to play with until you get to the store, although the experiments are based on cleaning supplies and the like that you probably already have at home. As a result, the ease of use could have been a bit higher than it is now.
The 12 activity cards feature fun experiments your child can perform to learn about science in an entertaining way. These are fun to perform and most will probably want to repeat them many times. The replayability suffers a bit from the fact that there is only limited choice, but the role-playing part means that it can be combined with other fantasy play even after everything is gone.
Sturdy with safe materials, this lab set is highly recommended for 4-year-olds interested in science!
#17 Desire Deluxe Magnet Tiles Building Set – Best building toy for 4 year olds
From 3 years

Best: 3 – 5 years

Until: 7 years
Building and constructing with magnet tiles requires problem-solving thinking and engineering skills. Children should think about how to connect the tiles correctly to create sturdy structures. This stimulates their spatial skills and improves their ability to plan and build and gives it a high educational value.
Desire Deluxe are a cheaper variant of Magna Tiles (the original magnetic tiles) with a very good price-quality ratio and fit on any of these types of magnetic tiles. In addition, it is also great to combine with almost any kind of game, because you can make all kinds of things with it. From houses for animals or dolls to robots to beat. This gives it tremendous replayability.
These types of tiles may look a bit cheap, but they are safe. I tried to break the case by throwing it and hitting it with a rock, but the magnets wouldn't come out. The toy score could have been slightly higher if the material used and the lifespan had been slightly higher, but in the end this only has a small impact on the fun.
The play value is also very high, especially due to the open-ended game where children can use their imagination. In addition, a large set like this gives the opportunity to build together and seek social interaction.
#18 Theo Klein Bosch Car Tuning Set – Best take apart toy for 4 year olds
Using
the demountable car,
4 interchangeable straps,
3 interchangeable label sets,
the screwdriver
and of course the working Bosch electric screwdriver
you can assemble the car and then take it apart again, and do it as often as you want!
All the plates can be detached, so you can actually see exactly how a car is put together.
There is also a sticker sheet with which you can give those blue parts nice speed stripes, just like a real race car.
A very nice set from Bosch so that they can learn a little about how to work with screwdrivers and also with power tools, with the wheels and everything there is to a car to get to know them a bit.
The car is not very sturdy. It's hard to play well with it.
That's why it was mainly used with us to take apart and rebuild, but never made it in our son's pretend play.
#19 Hape Learn With Lights Ukulele – Best musical gift for 4 year olds
The Hape ukulele is a nice, sturdy ukulele for young children. This is the perfect tool for teaching kids all about basic rhythm and strumming.
The instrument can be tuned very easily so you don't have to listen to horrible out of tune music. Buy your budding Beethoven a ukulele and she can have fun developing her natural musical talent.
The best thing is that your child can easily learn to play through the lights on the neck, and even better is that the sound can also be turned down!
#20 Learning Resources Gears! gears! gears! Starter Building Set - Best gear toy for 4 year olds
Gear Gears Gears is a fantastic toy that offers 4 year olds lots of fun and stimulates their imagination. The set of 60 pieces with different colors and parts makes it possible to build thousands of different constructions. My kids really enjoyed putting together all kinds of different gears and discovering how they can rotate and move. It's a great way to develop their fine motor skills and improve their problem-solving skills.
The best thing about Gear Gears Gears is that they are open-ended toys, meaning there are no limits to what you can build. It allows children to express their creativity and create their own stories and adventures. They can immerse themselves in the building process and be proud of their creations.
The set includes 28 colorful gears, 14 square pillars, 13 six-way axes, 4 interconnected base plates, a handle and an activity guide. It's great to see my kids put their gears together and make different structures. They have a lot of fun exploring the different combinations and finding new ways to play.
It's also a great learning tool for STEM skills. It helps children to learn about cause and effect, mechanics and construction. It's a great way to stimulate their interest in science, technology, engineering and math in a fun and engaging way.
#21 VTech Kidizoom Camera Pix – Best electronic toy for 4 year old
If you are looking for the best toy for a 4 year old boy, this could be it. Little children have this amazing ability to see things that most adults don't.
This camera will help him capture those things.
He can click photos, record videos, add effects to those photos, play games on this camera and do a few more things.
This gives you a 2 MP camera and 4x digital zoom. You can connect it to your computer with a USB cable.
#22 Vtech PAW Patrol Chase Adventure Watch – Best watch for 4 year olds
I had the pleasure of experiencing the PAW Patrol Watch and I must say it is an absolute hit with my 4 year old. The watch has a fun and colorful look with PAW Patrol's Chase on the cover, which immediately caught his eye. It has a comfortable fit for his tiny wrist and he really feels like one of the PAW Patrol pups when he wears it.
The best thing about the watch are the interactive functions and educational games. With Ryder's voice as a guide, my son not only learns to tell time, but also improves basic math skills such as number sequence, matching, and memory. He can choose from ten different PAW Patrol digital clock faces and three alarm tones, which is a fun way to get him involved in learning time and time management.
The four adventure games are a big hit with him. He helps Marshall find his way to town, saves Chase with Rubble's avenger, solves the mysteries of the train mission and dodges obstacles in the "Take to the Skies" game with Skye. These games keep him busy and he is always excited to see what adventure awaits him.
Another plus is that the watch is built tough and can take a beating, which is ideal for an active 4-year-old. It also has an automatic shut-off function, which is nice for saving batteries.
#23 EzyRoller Classic Ride On – Best first go-kart for 4 year old
EzyRoller is a little different from the rest of the toys. For example, it doesn't have paddles, you have to use the foot bar to drive it forward.
Second, unlike many other toy cars, you can increase the length of EzyRoller by adding the included steel extensions.
So he will be able to use it as he grows up. And it can carry a maximum weight of 150 lbs.
#24 Gonge River Stones - Best balance activity for 4 year olds