Toy Brands: Biggest Companies and Manufacturers
I enjoy writing these articles for my readers, you guys. I don't accept payment for writing reviews, my opinion on products is my own, but if you find my recommendations helpful and you end up buying something through one of the links I may be able to receive a commission on that.
More information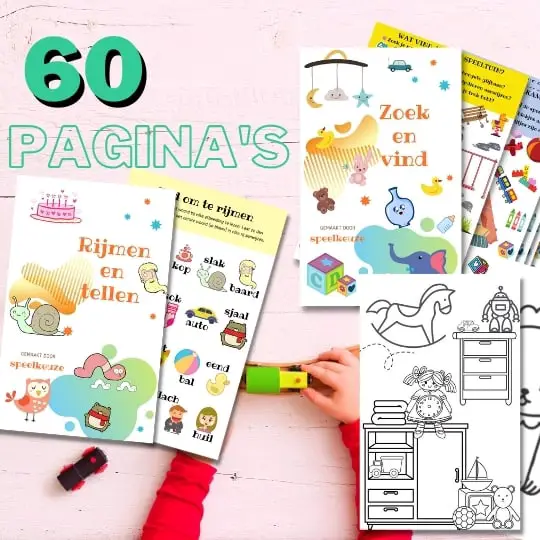 Always something to do for the holidays or rainy day?
Play Choice now has the ultimate activity book collection, with over 60 pages of fun coloring pages and educational puzzles.
Toy brands are the labels on the products. The brand doesn't always have to be the manufacturer, and some manufacturers have several brands. Brands focus on the notoriety and reputation of their products, while manufacturers are mainly concerned with producing various parts and products.
To determine the top 10 biggest brands, in this article we mainly look at the popularity and awareness of the brands, rather than the manufacturers as a whole.
Mattel, for example, is a manufacturer that has several brands, such as Barbie and Hot Wheels. But Mattel itself is also considered a brand. Despite the fact that Mattel is a major player, the brand is in eleventh place on the list and just missed out on this top 10.
The most popular brands don't always have to be the biggest, and can vary by category, such as toy cars or action figures. So a brand can be popular in one category, but less well known in another.
Europe has one of the largest toy brand values ​​in the world, mainly because LEGO is so big that it single-handedly takes the results to such a high level. But the United States also has major brands, such as Fisher-Price and Nerf. It's important to note that China is one of the largest manufacturers in the world, but it's not on the list of largest brands.
An important aspect for maintaining the top position is the reputation of the brand. A good brand reputation is essential to stay on top in the competitive toy market.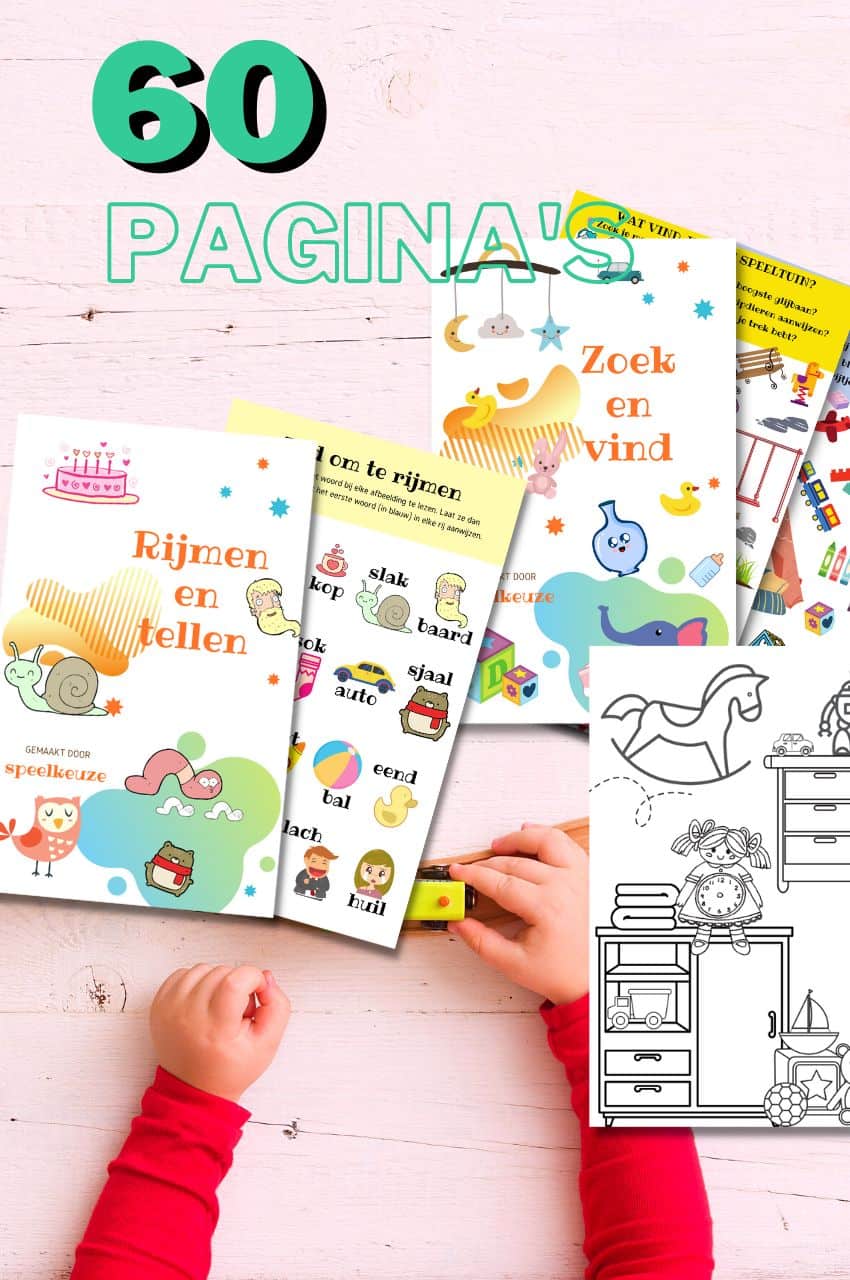 A play theme in your mailbox every month?
Fun play tips, activity books and more, with the first email being our free mini-guide "educational toys"
We will only use your email address for this newsletter and respect your privacy
What are the top 10 biggest toy companies in the world?
The biggest toy companies are defined by their brand value. Branddirectory.com has listed these values ​​for 2023 for each brand. Below is the list of the 10 biggest brand names in the world.
Lego
Bandai Namco
Fisher-Price
Barbie
Nerf
Hot Wheels
Funko Pop!
Dragon Ball
Magic: The Gathering
Hasbro
Lego
Lego is a Danish company known for its plastic building blocks. The brand is known worldwide and produces a wide range of toy products. Lego is not a US company and is not controlled by Hasbro. It is part of the Lego Group, one of the world's leading toy manufacturers.
The company offers unique building experiences for children of all ages and also operates stores and theme parks worldwide, such as Legoland.
The brand is recognized as a notable force in the toy industry and has a remarkable history of success and expansion, including collaborations with other brands and video game development.
Bandai Namco
Bandai Namco is a Japanese company known worldwide. They are a major manufacturer and publisher of entertainment products such as video games, toys and collectibles. The company manufactures and distributes a wide variety of products, including popular brands such as Dragon Ball, Naruto and Pac-Man. They also own the popular game series Ace Combat and Taiko no Tatsujin.
Fisher-Price
Fisher-Price is an American company known for producing toys for children. The brand has been an important part of children's lives for many generations. It creates toys that make children laugh and learn, with strong designs and functional parts.
Fisher-Price produces a wide variety of products from educational toys for babies to toys for toddlers. It is a subsidiary of Mattel, a leading toy company.
Barbie
Barbie is an American toy brand known worldwide. The brand includes a wide range of products, including the well-known Barbie dolls, fashion accessories and playsets. Barbie is an important part of the Mattel company and is sold in numerous countries. The brand has become synonymous with strong, inspired female figures and has a great influence on the fashion doll market.
Nerf
Nerf is a well-known toy brand owned by Hasbro. It produces a wide variety of popular toy products, mainly known for its foam balls and dart weapons. It is estimated to have millions of dollars in sales annually and also offers accessories and customizable blasters. Nerf was originally developed by Parker Brothers and has the slogan "It's Nerf or Nothin'".
Hot Wheels
Hot Wheels is an American brand of scale model cars that is part of the Mattel company. It is a well-known brand that offers a wide range of products, mainly focused on action and fun for children. Hot Wheels is known for its diverse designs and is constantly producing new models.
Funko Pop!
Pop! is an American company that specializes in producing popular collectible toys. It is known for its Funko Pop! line, which creates a wide variety of licensed vinyl figures and bobbleheads.
Funko also produces other products such as action figures, games, plush toys and more. The company is known worldwide and has a large fan base and collectors.
Dragon Ball
Dragon Ball is a hugely popular Japanese anime and manga series. The brand has a wide range of products inspired by the series. It produces action figures, collectibles and toys, such as Dragon Ball toys, figures and collectibles.
The brand collaborates with several well-known brands such as Bandai and Banpresto to offer a large selection of products.
Magic: The Gathering
Magic: The Gathering is a brand representing a popular card game. It was created by Richard Garfield and is published by Wizards of the Coast, a subsidiary of Hasbro. The game is complex and allows players to play strategic card games.
Magic: The Gathering has millions of fans around the world and has released several versions and expansions. The game can be played both online and offline and has a large and devoted fanbase.
Hasbro
Hasbro is an American multinational corporation and one of the world's largest toy and entertainment companies. The company manufactures and distributes a wide variety of popular products, including toys, board games and electronic toys. Hasbro owns several well-known brands, including Parker Brothers, Wizards of the Coast, and Electronic Arts.
Most popular toy companies by category
Every child has a favorite type of toy they play with, so they'll naturally find brands in that category more popular than others. Let's take a look at the most popular brands for luxury brands, cars, action figures, stuffed animals. We also look at educational toys and eco-friendly toys.
High-end luxury toy brands
High-end luxury toys are exclusive toy brands that are known for their high price, brand value and quality. They're designed with an eye for detail, craftsmanship and unique designs and use high-quality materials.
The most popular high-end luxury toy brands include Steiff, Aston Martin, Lego and BaubleBar.
Steiff is a renowned German brand known for its luxury cuddly toys and plush animals. They're made with attention to detail and are often modeled after classic animals. Aston Martin offers miniatures of their luxury cars, which are made with an exquisite attention to detail. Lego is known for its intriguing building sets and detailed replicas. BaubleBar offers personalized gift guides and exclusive toy collections.
Toy car brands
As of August 2023, according to Amazon sales data, the most popular toy car brands are Barbie, LEGO, Hot Wheels, and lower-priced brands such as TEMI and iHaHa. Other popular brand names include Joyin, Matchbox, Tomica and Star Revell.
These brands offer a wide variety of popular toy cars, ranging from plastic race cars to detailed sports cars and classic emergency vehicles. Joyin is a well-known brand specializing in racing cars and also produces customizable models. In addition, there are brands such as Barbie and LEGO that also offer toy cars, in addition to their wide range of other toy products.
Action figure brands
Action figures are popular toy figures based on comic books, movies, TV shows, and video games. The most popular action figure brands are Marvel, McFarlane Toys, Hasbro, Bandai, and NECA.
Marvel is a well-known and highly regarded brand that produces detailed and collectible action figures based on the characters from the Marvel comics and movies.
McFarlane Toys is known for its detailed and realistic action figures. They have a wide variety of characters based on popular franchises such as DC Comics and The Walking Dead.
Hasbro is a leading company that owns an extensive portfolio of action figures, including the popular franchises such as Star Wars, Transformers and Marvel.
Bandai is a Japanese company that specializes in producing action figures and collectibles. They are known for their detailed figures based on popular anime and manga series, such as Dragon Ball.
NECA (National Entertainment Collectibles Association) produces high quality action figures and collectibles. They have a wide variety of figures based on popular franchises such as Teenage Mutant Ninja Turtles and Alien.
Stuffed animal brands
The best brands of stuffed animals are FAO Schwarz, Aurora, Gund, Squishmallows, and Jellycat.
FAO Schwarz offers a wide variety of unique and popular stuffed animals. Their collection includes classic and imaginative creatures, as well as wild animals. FAO Schwarz is known for their soft and plush stuffed animals and specializes in making high quality stuffed animals.
Aurora is a brand that focuses on sustainability. They are committed to using 100% sustainable materials for their stuffed animals. Aurora offers a wide variety of stuffed animals, from realistic animals to well-known licensed characters such as Sesame Street and Disney.
Gund is a brand known for its soft and cuddly stuffed animals. They offer a wide variety of stuffed animals in different sizes and textures. Gund is best known for its Squishmallows, stuffed animals with a squishy texture that provide a unique play experience.
Jellycat is a British brand that specializes in stuffed animals with a cuddly appearance. They offer a wide variety of stuffed animals, including cute cat cuddly toys. Jellycat is loved by children for their soft and cuddly designs.
Educational toy brands
Educational toys are designed to help children learn and develop. Some prominent educational toy companies include Mattel, LEGO Group, Melissa & Doug, Ravensburger AG, Magformers, HABA, Osmo, and Learning Resources.
These companies offer a wide variety toys with high educational value, such as building blocks, puzzles, soft toys, art & craft products and interactive games, which stimulate children's imagination, motor skills and cognitive development.
Green toy brands
Eco-friendly toy brands are toy companies that focus on environmental friendliness and sustainability. They produce toys with materials that are natural and environmentally friendly, such as wood and recycled plastics. They use energy efficient production methods and offer toys that are better for the environment.
The most popular green toy companies include PlanToys, Wishbone, and HABA. PlanToys produces toys from recycled wood and minimizes the impact on the environment. Wishbone offers balance bikes and tricycles made from sustainable birch wood. HABA, a German brand, uses environmentally friendly materials such as organic fibers and dyes their toys with safe dyes.
Which countries have major toy manufacturers?
According to branddirectory.com, the countries with the largest toy brand values ​​are Denmark, the United States, Japan and Canada.
According to research firm IndexBox, China is the world's largest manufacturer of dolls and toys, accounting for more than 70% of global toy production. Also, according to the European Commission, China is also the largest toy exporting country in the world, with over 86% of global exports.
Many major toy brands use China for production. In America, there are big toy brands such as Hasbro and Mattel, which are bigger than the brands in Europe, except for LEGO.
What are the largest toy manufacturers in the United States?
The largest toy manufacturers in the United States are Mattel, Hasbro, and Jakks Pacific.
Mattel is the largest toy company in the world, producing a wide variety of well-known brands, including Barbie, Hot Wheels and Fisher-Price. Hasbro is one of the largest toy manufacturers in the world and produces Nerf and Transformers brands, among others. Jakks Pacific is a world-renowned company specializing in producing electronic toys.
These three companies have a significant presence on the American toy market and produce a wide variety of toys.
What are the largest European toy manufacturers?
The largest toy manufacturers in Europe are LEGO, Playmobil, Ravensburger and Clementoni. LEGO is by far the largest, known for its building blocks and wide variety of building sets. In addition to LEGO, there are also other Danish toy companies, such as Bilofix and Heljan.
According to the European Commission, 99% of toy manufacturers in the EU are small and medium-sized enterprises (SMEs). These companies provide 61% of employment in the European toy industry.
What are the most famous vintage toy brands from around the world?
The most famous vintage toy brands are Hasbro, Mattel and Lego. Hasbro produces a wide variety of toy lines, including action figures such as Star Wars and Transformers. Mattel is best known for its popular Barbie dolls, which are based on fashion trends and cultural icons. Founded by Ole Kirk Christiansen, Lego produces colorful building blocks that can be combined with gears and other objects.
Some of these companies are still in production due to their unique construction and the popularity of their toys. Hasbro and Mattel have adapted to changing times by creating new themes and characters that match children's interests. Lego has perfected its interlocking building blocks and has also introduced new product lines such as Lego Technic and Lego Mindstorms.
Who is the largest toy distributor?
According to QuizzClub and Plastic Toy Factory, McDonald's is the world's largest distributor of toys. 20% of all sales at McDonald's include a toy. They distribute 1,5 billion toys worldwide every year.
BoldData and Worthly list Mattel as one of the world's largest toy manufacturers and has the highest market capitalization among toy manufacturing companies and Hella Entertainment lists McDonalds, Mattel and Hasbro as the largest toy manufacturers.
How important is brand reputation to stay on top of the list?
Brand reputation is the image people have of a brand. It's important because it builds trust and loyalty with customers.
This confidence is based on two main reasons. First, a strong brand reputation ensures that customers expect good and reliable products. This makes it easier for the company to retain customers and attract new customers. Second, a positive brand reputation enables a company to form partnerships and close deals with other companies in the industry. This strengthens the brand's position as market leader and provides a competitive advantage.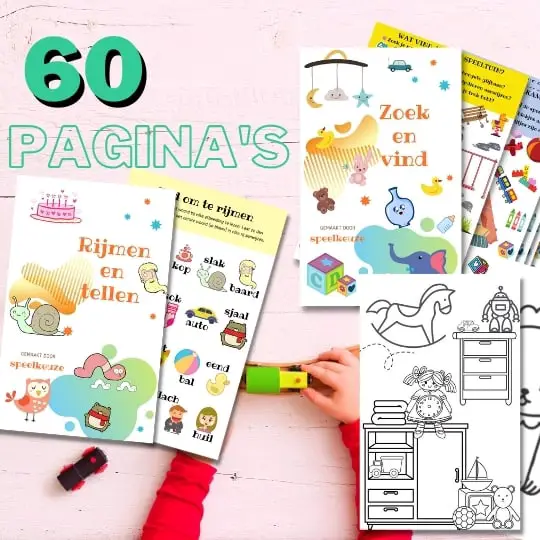 Always something to do for the holidays or rainy day?
Play Choice now has the ultimate activity book collection, with over 60 pages of fun coloring pages and educational puzzles.
Joost Nusselder, the founder of Speelkeuze.nl is a content marketer, father and loves trying out new toys. As a child he came into contact with everything related to games when his mother started the Tinnen Soldaat in Ede. Now he and his team create helpful blog articles to help loyal readers with fun play ideas.