Ooly Chunkies Paint Sticks review
I enjoy writing these articles for my readers, you guys. I don't accept payment for writing reviews, my opinion on products is my own, but if you find my recommendations helpful and you end up buying something through one of the links I may be able to receive a commission on that.
More information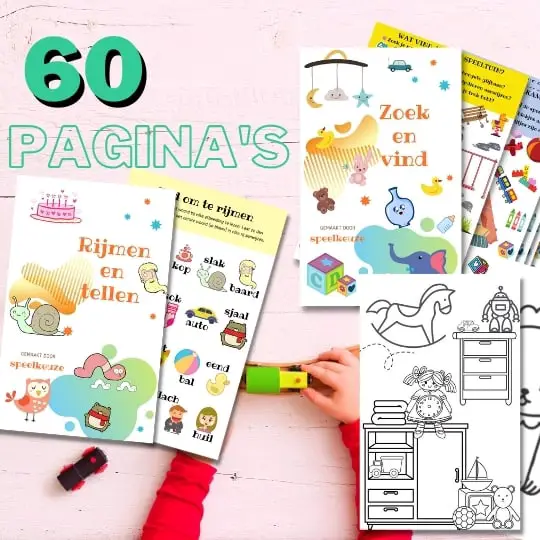 Always something to do for the holidays or rainy day?
Play Choice now has the ultimate activity book collection, with over 60 pages of fun coloring pages and educational puzzles.
As a parent of a curious 5 year old, I can say with certainty that Ooly Paint Sticks are a great art product for kids this age!
Best of all, no brush or water is required, so I don't have to worry about the mess that traditional painting sessions can leave behind.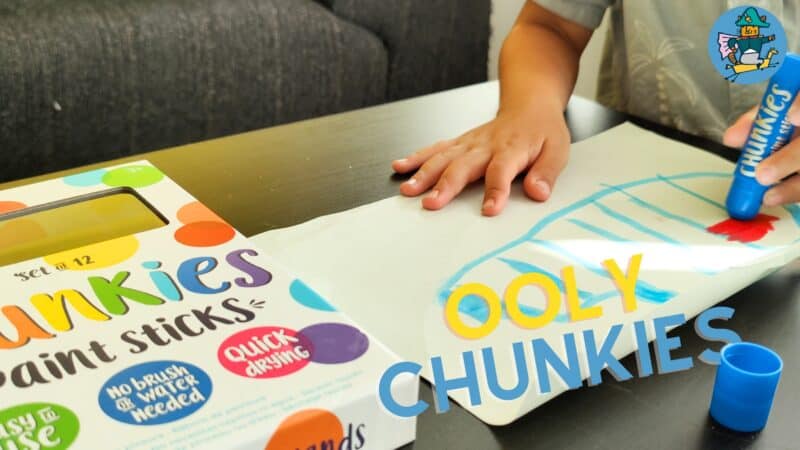 I can just let my kid enjoy painting without worrying about cleaning up!
Best overall small cheap gift for 5 year olds
Ooly
Chunkies Paint Sticks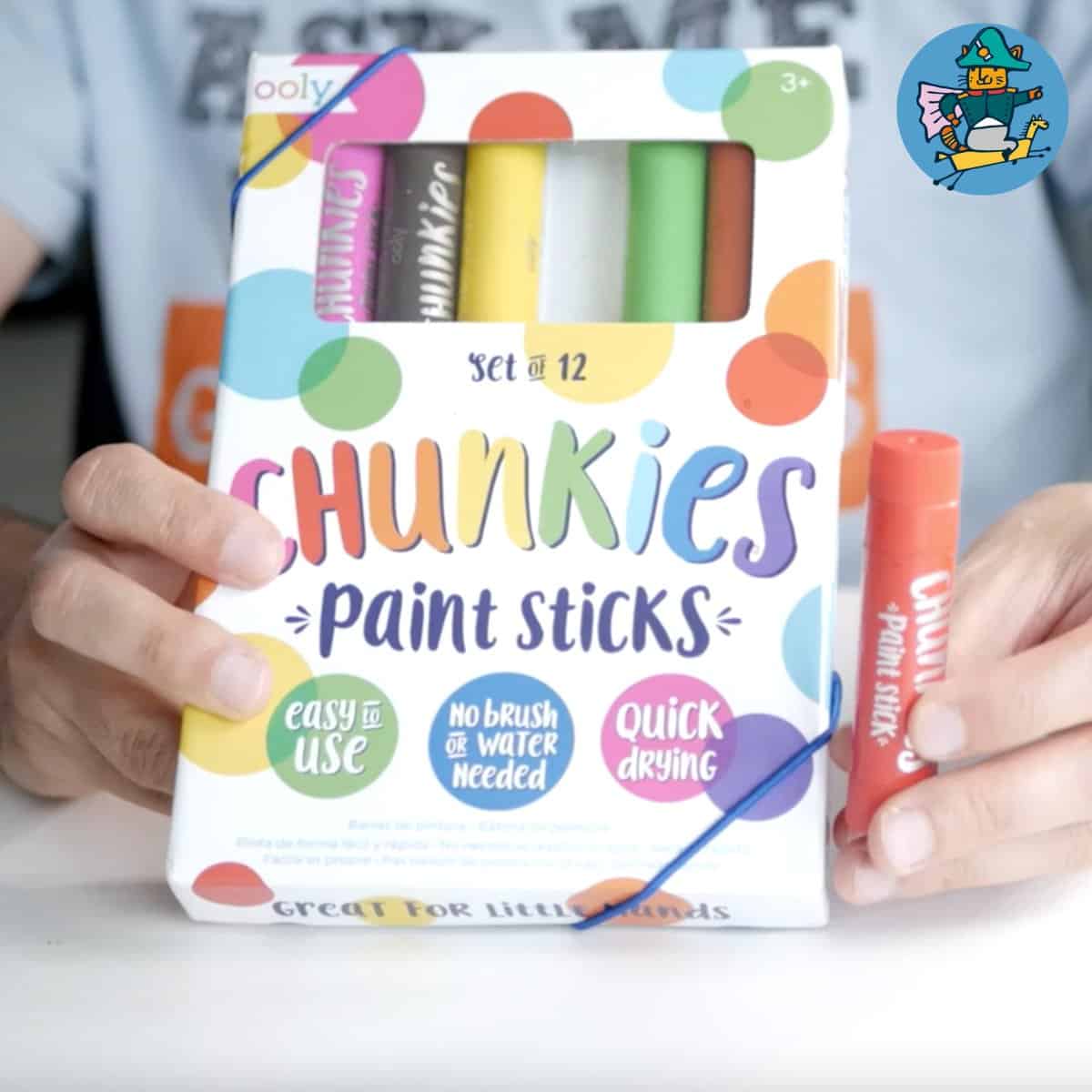 Best for
No hassle with paint, brushes or water

Quick-drying and smudge-free, but you can mix
Less good
Thick barreled casing makes fine lines and accurate details difficult
From 3 years

Best: 4 – 5 years

Until: 6 years
Material: Plastic
Theme: Art and crafts, art
Play Mode: Solo
Price at time of writing: €15,99 – $9,99
Durability: None
Learning objective: Cognitive development, expression: creative play
Storage: Compact
Safety Components: Non-toxic material
Playing Time: Longer (10 – 30 min)
Gender inclusiveness: Gender neutral
Color: Multi
Complexity: Simple
Interconnectivity: Standalone
Artistic expression: paints
Intensity: Low
Production: Manufacturing
Accessories: None
Washable: Hand wash
Cultural representation: Neutral
Portability: Travel case
When rating toys like this we use our "Toy score". It is based on the following components, each with its own weight.
Play value (30%)
Price/ quality (30%)
Replayability (20%)
Safety (10%)
Sustainability (5%)
Materials (5%)
The play value, together with the price-quality ratio, is the most important thing. After all, the toy must be fun to play with (how long can they play with it) and when it is too expensive no one can afford it. The replayability determines how often they return to it.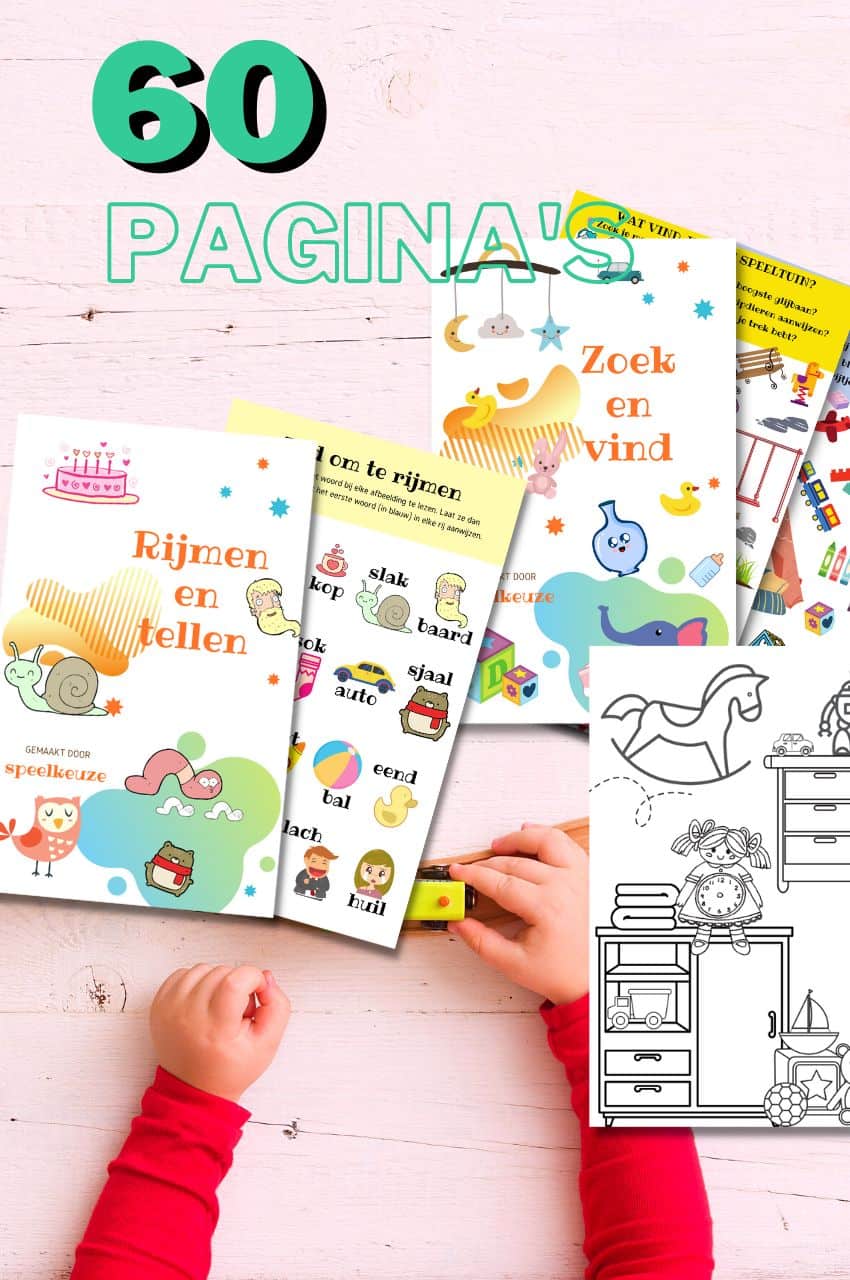 A play theme in your mailbox every month?
Fun play tips, activity books and more, with the first email being our free mini-guide "educational toys"
We will only use your email address for this newsletter and respect your privacy
How fun are the Ooly Chunkies Paint Sticks to play with?
The ease of use is an important part of the play value. If you can't draw well with it, it can be the best educational tool, but they won't play with it.
Fortunately, the paint sticks work very intuitively because they glide gently over the paper. It's like painting with a crayon and it's really a completely different experience than chalking or drawing, which puts them in their own category. This way a child can easily draw for a bit longer after they've already finished with their pencils or markers.
What I particularly noticed is that the Paint Sticks are easy to hold. Their thick barreled casing is perfect for small hands. This way, even small children who are not yet accustomed to the correct pencil grip can draw with it. That is why they are also suitable from 3 years.
I was a little concerned that you wouldn't be able to draw precisely with it because the paint surface is so large, but you paint with a small portion of the tip so you can still make precise drawings. It's just a bit difficult to aim when you first touch the paper, but this didn't seem to hinder the drawing pleasure of both a 3-year-old and a 5-year-old.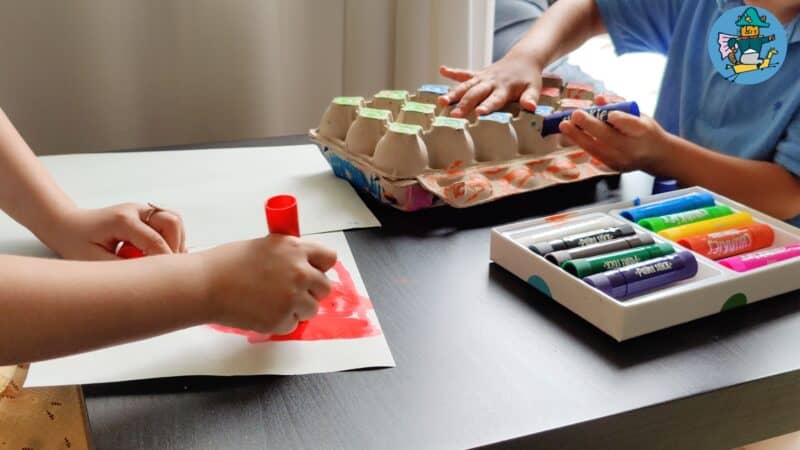 The amount of open-ended play and imagination children can apply, two more toy features that add to the play value, is huge with these sticks as they can draw anything with them.
What is the value for money of the Ooly Chunkies Paint Sticks?
The price-quality ratio is extremely high. The quality is very good, they last a long time, are sturdy and especially fun to play with, and the price is not much higher than other drawing materials.
This makes it a good set to have as drawing material, and to rotate with other types of markers or stamps if necessary.
What is the replayability of the Ooly Chunkies Paint Sticks?
The replayability depends, among other things, on the extent to which you can combine it with other toys, how easy it is to carry it, its lifespan and its versatility.
The portable design of the Ooly Paint Sticks is great, as it comes in a sturdy cardboard box with rubber bands on either side to secure the lid. So you can take it with you everywhere. It's a perfect activity to take on a trip, to the park or even for outdoor use. That ensures that they can use it often.
You can also easily combine it with other toys because it is a new way of drawing. My son has already combined it with markers, pencils, but also stickers and cardboard boxes.
The replayability could only be higher if the toy had a longer lifespan. In my assessment I took into account the fact that it can be used up, so that you can no longer paint with it or that one or a few colors are used up sooner than others.
The versatility is also slightly less than other drawing materials such as pencils because it is paint after all and it is particularly suitable for paper and cardboard.
How safe are the Ooly Chunkies Paint Sticks?
Safety is another important part of toys, otherwise you can't let your child play with them alone.
A big advantage is that the colors dry quickly and do not run. It means a work of art is instantly ready to show to everyone without the fear of smudges and stains. Still, it's super easy to mix colors to create new shades in the short time the paint is still wet. A nice combination of safety and convenience.
Although the paint is made from non-toxic materials, children are not supposed to eat it, hence the age limit of 3 years so they won't be exploring it with their mouths.
With young children it's important that you stay with them, but I can let my 5-year-old play with it himself.
What is the durability of the Ooly Chunkies Paint Sticks?
The plastic of the sleeve is sturdy and doesn't look like it could break. The paint in the stick also stays in place and doesn't come right out of the stick with quite firm pressure. So they can last a long time.
Since it is paint, it can be used up so the lifespan is a bit shorter.
What are the materials used in the Ooly Chunkies Paint Sticks?
The sticks consist of a plastic housing with non-toxic paint on the inside. At the bottom of the stick is a rotating system that can bring the paint further up from the stick, so that you can use it up completely.
The Chunkies Paint Sticks are washable and the paint comes off easily with some soap. You can also rinse clothes and then wash them in the washing machine. It is paint and may not come off directly from other materials such as walls, especially porous walls or wallpaper.
Best overall small cheap gift for 5 year olds
Ooly
Chunkies Paint Sticks
The portable design of the Ooly Paint Sticks is great as my kid can take them anywhere. It's like painting with a crayon.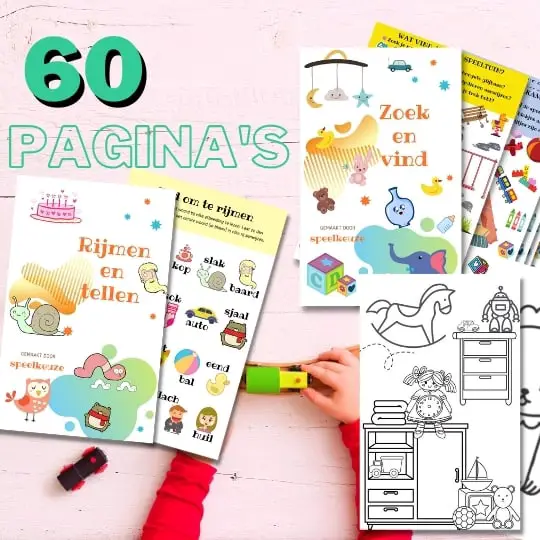 Always something to do for the holidays or rainy day?
Play Choice now has the ultimate activity book collection, with over 60 pages of fun coloring pages and educational puzzles.
Joost Nusselder, the founder of Speelkeuze.nl is a content marketer, father and loves trying out new toys. As a child he came into contact with everything related to games when his mother started the Tinnen Soldaat in Ede. Now he and his team create helpful blog articles to help loyal readers with fun play ideas.