Different toys: comparing girls vs boys or gender neutral
I enjoy writing these articles for my readers, you guys. I don't accept payment for writing reviews, my opinion on products is my own, but if you find my recommendations helpful and you end up buying something through one of the links I may be able to receive a commission on that.
More information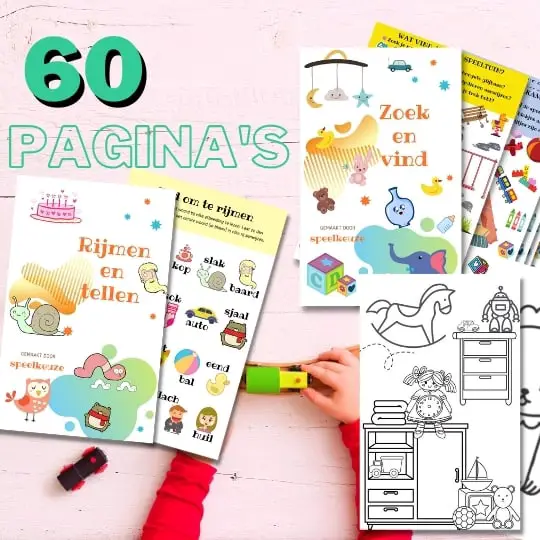 Always something to do for the holidays or rainy day?
Play Choice now has the ultimate activity book collection, with over 60 pages of fun coloring pages and educational puzzles.
Boys react differently to toys than girls, according to research. Typical girls' toys are dolls, craft supplies and jewelry making kits, while boys often prefer action figures, construction sets and toy cars.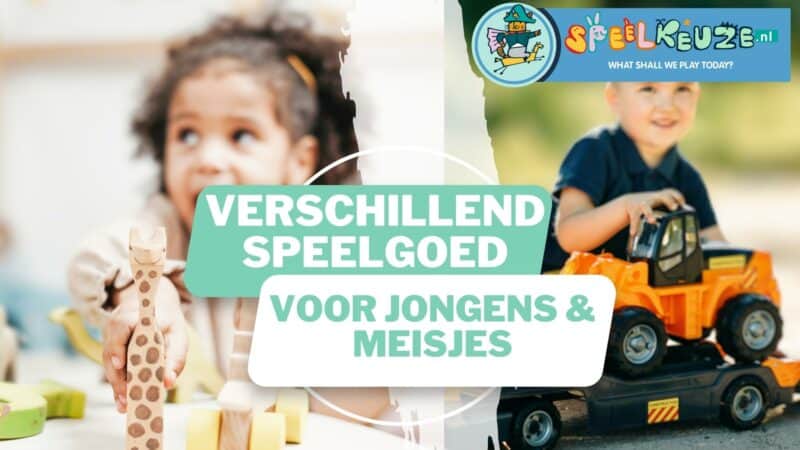 These toy choices are often gendered and can reinforce gender stereotypes. Gender neutral toys avoid these stereotypes and encourage children to use their creativity and imagination.
Toys for adults differ from those for children and can help them escape from everyday stress. Electronic video games and puzzles are popular with adults, while wooden toys and exercise toys are loved by children.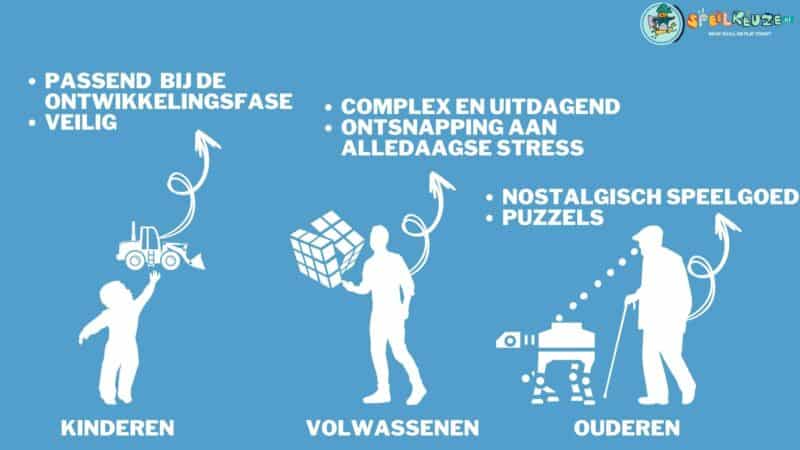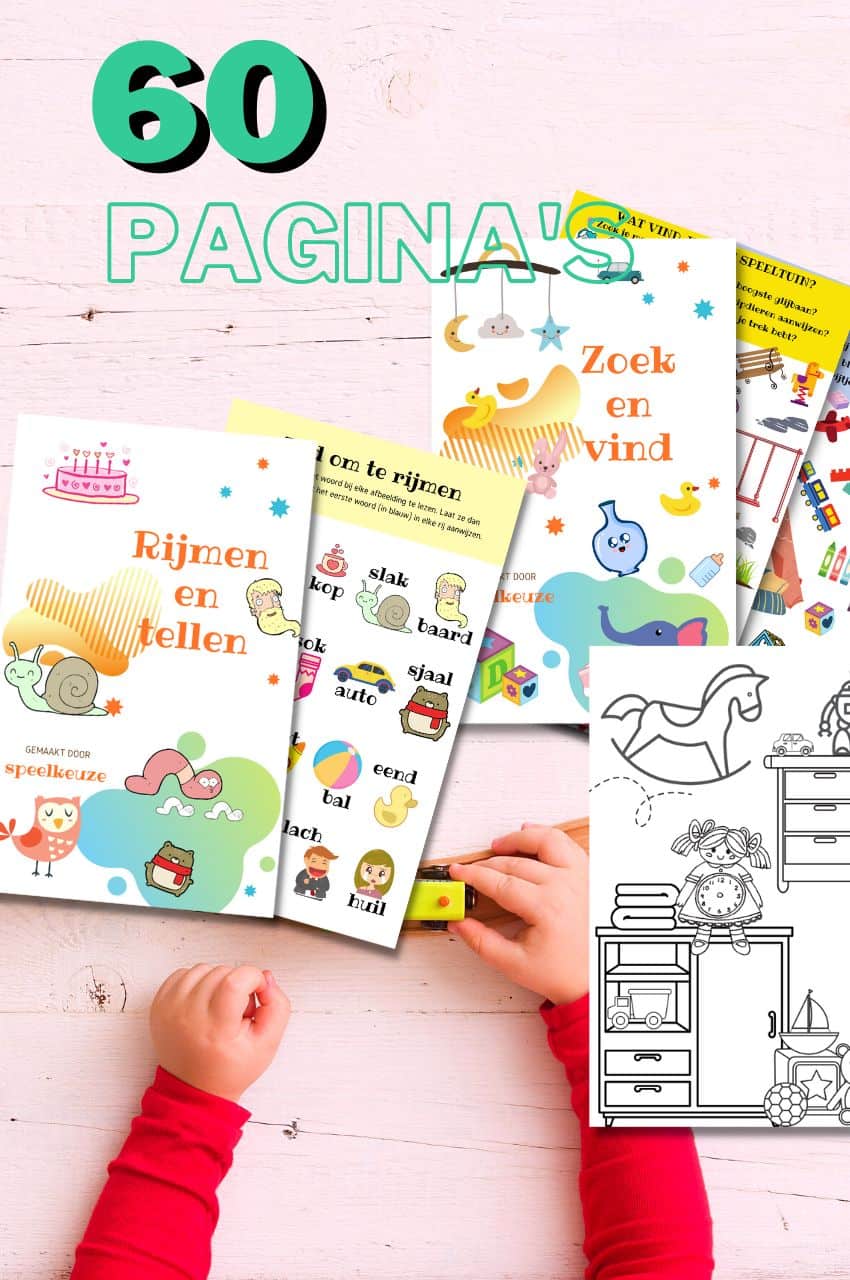 A play theme in your mailbox every month?
Fun play tips, activity books and more, with the first email being our free mini-guide "educational toys"
We will only use your email address for this newsletter and respect your privacy
What do great toys for kids have in common?
Great toys are fun for the child, age appropriate and promote the growth and development of the child. The most important properties of good toys are the following.
Inspires active play
Suitable for the child's age and developmental needs
Stimulates the child's personality
Is generally fun and challenging to play with
Is easy to store
Makes noise and may be aesthetically pleasing
Is educational
Is sturdy, durable and long lasting
Is captivating and entertaining
Is open-ended and leaves room for creativity
Is safe for children
A study by Bantz and Siktberg (1993) emphasized that parents should not buy the most expensive or advertised toys, but instead should understand how toys can promote their child's development.
It's important for parents to evaluate and select toys that are appropriate for their child's developmental stage and that will stimulate rather than frustrate or overstimulate the child. This applies to parents regardless of income, education or resources, and there are differences between boys and girls in the types of toys they're interested in.
It's also important to explore toys in a gender neutral way, while still understanding that boys and girls will both play with different toys.
What are typical toys for girls?
Toys for girls are often different from those for boys. Girls often have different interests and preferences than boys.
Research by Francis, B. "Gender, toys and learning" in the Oxford Review of Education shows that toy preferences are strongly gendered. Boys' toys tend to focus on technology and action, while girls' toys focus on caring and stereotypically feminine interests.
The most traditional toy choices for girls include the following.
Dolls and dollhouses
Craft supplies such as coloring books, paint kits, and jewelry making kits
Board games and card games
Building sets like Lego
Stuffed animals and plush toys
Musical instruments and karaoke machines
Outdoor toys such as bicycles, scooters and roller skates
Science kits and experiments
Video games and game consoles
Educational toys such as STEM learning kits and programming toys
It's important to note that girls like a wide variety of toys, which are traditionally associated with girls. Girls have different interests and preferences, so it's important to choose toys that suit their individual needs and wants.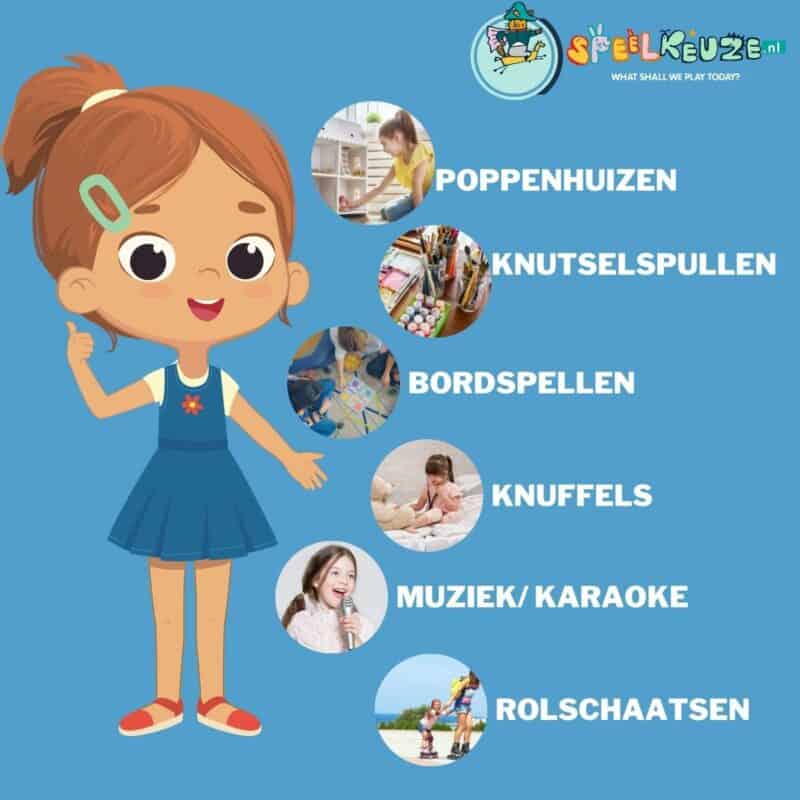 The toy industry has traditionally focused on toys and games aimed exclusively or primarily at girls, but some critics have argued that the market for girls' toys needs to be more challenging and more competitive with boys' toys.
What are typical toys for boys?
Toys for boys are often different from those for girls. Boys usually like toys that contain action and movement, while girls often prefer dolls and craft supplies.
Below is a list of traditional toys that are most popular among boys.
Action figures
Blaster toys
BB guns
Building sets
Model cars
Radio controlled model cars and boats
Vehicles
Slingshots
Toy robots
Robot dogs
A study by the City University of London shows that boys prefer balls and toy cars as early as 9 months old. This suggests that there are biological and environmental factors that influence boys' and girls' toy preferences early in development.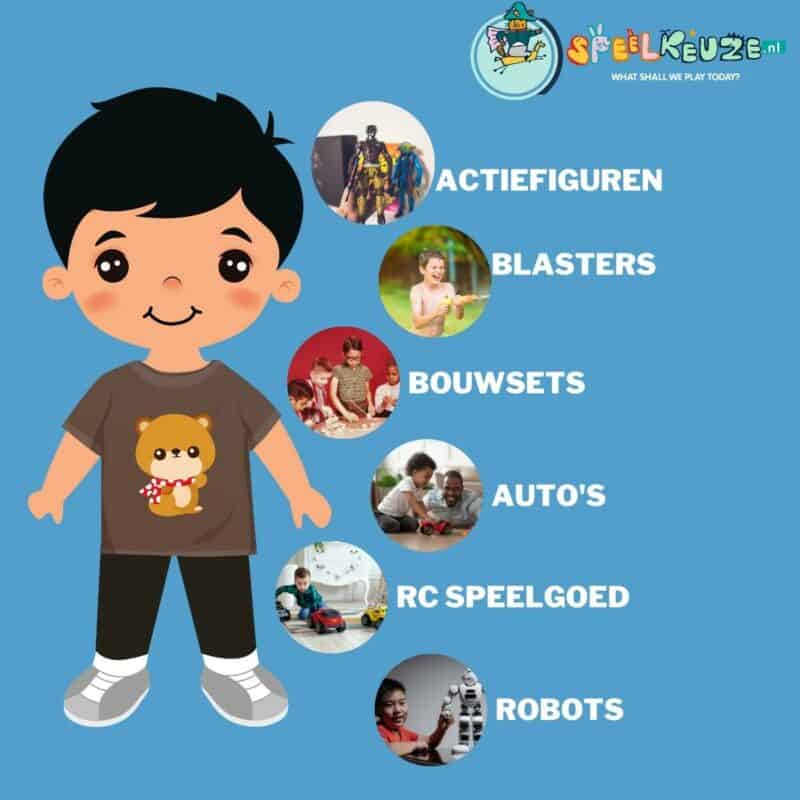 What do gender neutral toys do to break stereotypes?
Gender neutral toys are not designed or promoted specifically for a particular gender. These types of toys avoid gender stereotypes and encourage children to use their creativity and imagination.
Examples of gender-neutral toys include building blocks, puzzles, art supplies, musical instruments, science sets, and board games.
Allowing children to play with gender neutral toys is important as it supports their optimal development, promotes inclusion and diversity and gives them the freedom to explore and develop their interests.
Gender neutral toys play an essential role in breaking stereotypes because they prevent children from internalizing gender roles at a young age.
Labeling toys based on gender, such as "girl toys" and "boy toys," influences children to accept and internalize certain stereotypes. This can lead to limited choices and opportunities in the future.
Gender neutral toys, on the other hand, provide the opportunity for children to experiment freely and develop their interests unhindered, allowing them to be themselves without the constraints of traditional gender roles.
What does "gendered" toys mean?
Gendered toys are designed and advertised specifically for a particular gender. For example, this could mean that dolls are mainly made for girls and ads only show girls. Trucks are being designed for boys, and no girls are featured in the ads.
Gendered toys reinforce gender stereotypes and limit children's imaginations.
The table below shows how different types of toys are traditionally seen as for boys or for girls.
| Type of toys | For girls | For boys |
| --- | --- | --- |
| Dolls | X | |
| Action figures | | X |
| Craft supplies | X | |
| Jewelery making sets | X | |
| Cars | | X |
| Building sets | | X |
| Stuffed animals | X | |
| Karaoke machines | X | |
| Blasters | | X |
| Robots | | X |
Research has shown that this typing can affect children's development by limiting skills, affecting self-image, affecting socialization, and reinforcing gender stereotypes. A study by Sneha John, a clinical child and adolescent psychologist at Camali Clinic: Child and Adult Mental Health, found that sex toys can lead to a lack of holistic development by preventing children from developing all the necessary skills for personality development.
In the next section, I'll discuss how gender stereotyping and toy types contribute to this.
Which factors contribute to the gender typing of toys?
Gender typing is the process by which toys are assigned specific genders based on social and cultural norms. This process impacts children's development by reinforcing gender stereotypes and limiting play and exploration options.
Girls are encouraged to play with toys traditionally associated with femininity, such as dolls and kitchen sets, while boys are encouraged to play with toys traditionally associated with masculinity, such as trucks and action figures.
The factors that contribute to gender typing of toys include labels, colors, marketing, and the expectations and treatment of parents and teachers. This is a complex process formed by multiple factors.
Lego has announced that it will remove gender stereotypes from its toys following a global survey the company conducted. The research found that attitudes toward play and future careers remain unequal and limiting.
While girls are becoming increasingly confident and want to engage in a wide variety of activities, the same is not true for boys. 71% of the boys surveyed feared they would be ridiculed for playing with what they called "girl toys" – a fear shared by their parents.
The "Let Toys Be Toys" movement advocates for ending restrictions on children's interests and promoting toys and books suitable for both boys and girls.
What is the difference between dolls and action figures?
Dolls differ from action figures in that they're usually larger in scale and look like human children, while action figures are usually smaller in scale and look like superheroes.
Traditionally, dolls have groomable hair and interchangeable clothes, while action figures have specific features for enhanced play value. These differences are important for typical boy and girl toys, with dolls often associated with girls and action figures with boys.
What is the let toys be toys movement?
The Let Toys Be Toys movement is a grassroots campaign that seeks to counter gender stereotypes in childhood by asking the toy and publishing industries to stop restricting children's interests and promoting toys and books that are appropriate only for girls or boys.
The campaign began in 2012 as a group of parents on the online discussion forum Mumsnet who were frustrated by the increase in marketing and promotion of gender stereotypes in stores and book covers.
The campaign is run entirely by volunteers and promotes good practices in stores that sell gender-inclusive. They also offer a range of online resources, including teacher tips and early years lesson plans.
How are gender stereotypes in toys bad?
Gender stereotypes are prejudices about what constitutes typical male or female behavior. These prejudices are harmful because they limit children in their development and choices. In toys, these biases can manifest themselves in gendered or even sexist toy choices.
This is bad because it limits children's creativity and forces them to stay within the boundaries of their gender. It's important to understand that toy preferences differ from gender stereotypes and that preferences are much weaker than stereotypes.
A study by Jac TM Davis and Melissa Hines at the National Library of Medicine showed that girls also chose toys that researchers classified as neutral, more than boys were willing to do (d = 0.29).
Forced choice methods produced greater gender-related differences than other methods, and gender-related differences increased with age.
So it is still the case that boys are less likely to choose toys outside their gender typing than girls.
What are examples of gendered toys?
The most notable examples of gendered toys are the most persistent gender characterizations below.
Pink dolls and kitchen sets are often seen as girlish, while construction sets and cars are seen as boyish.
Action figures and superhero toys are usually aimed at boys, while dolls and princess toys are often aimed at girls.
Science toys and building sets are often considered boys' toys, while makeup sets and jewelry making are girls' sets.
While some progress has been made in recent years in breaking these gender stereotypes, these gendered toy categories still persist. See the section on typical toys for girls and boys earlier in this article for more information.
Are sexist toys even worse?
Yes, sexist toys are the worst kind of stereotypical toys because they promote gender stereotypes and limit children's imaginations. It's the kind that emphasizes the rigid female and male role in society.
How do toys for adults differ from children's toys?
Toys for adults should be different from toys for children. They should be challenging, entertaining and fun to escape the daily stress.
Electronic video games and remote controlled cars are popular toys for adults. Physical desk toys and puzzles are also popular. Other popular choices include construction toys, creative toys, movement toys, musical toys, small world toys, and wooden toys.
These toys give a sense of nostalgia and offer the chance to indulge the inner child.
Toys can also be useful for the elderly. A study called "Mobile game design for the elderly: A study with focus on the motivation to play" shows that digital games can provide benefits in the prevention and treatment of cognitive impairment in the elderly.
The research identified the main characteristics that motivate older people to play mobile games. Developing suitable applications for the elderly will become increasingly important as the average age of the world's population rises.
How can toys help the elderly?
Toys for the elderly should be designed with the limitations associated with aging in mind.
A study by Cota, Ishitani, and Vieira (2015) showed that digital games can provide benefits to the elderly, particularly in the prevention and treatment of cognitive impairment. The study identified the main characteristics that motivate elderly people to play mobile games and developed a game for smartphones that took these characteristics into account.
The results showed that the game genre can influence older people's motivation to play. The elderly consider digital games as important tools in the treatment of cognitive impairment due to aging and also cite toys that remind them of their childhood.
What Are Age Regression Toys?
Age regression toys are designed to provide comfort and relaxation to individuals engaged in age regression as a coping mechanism. This means that they mentally and emotionally withdraw to a younger age.
The toys include stuffed animals, blankets, pacifiers and other items associated with childhood. Age regression toys help individuals feel safe and secure and provide a sense of comfort during stressful and anxious times.
It's important to note that age regression is a coping mechanism that is only appropriate under the guidance of a professional counselor.
What do pet toys have to be able to do?
Pet toys should be fun and challenging.
For dogs, toys that keep them busy are ideal, such as chew toys and puzzle toys. Cats like toys that stimulate their hunting instinct, such as toys with feathers and toys that move. Toys to nibble on and tunnels to crawl through are popular for guinea pigs. Hamsters enjoy climbing and exploring toys, such as wheels and tubes.
It's important to provide toys that suit your pet's needs and interests.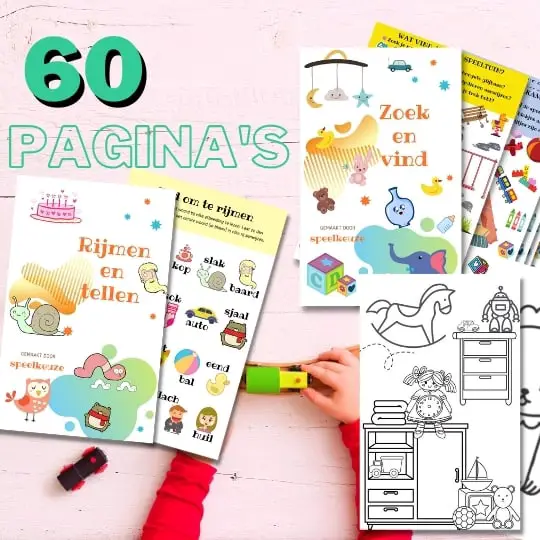 Always something to do for the holidays or rainy day?
Play Choice now has the ultimate activity book collection, with over 60 pages of fun coloring pages and educational puzzles.
Joost Nusselder, the founder of Speelkeuze.nl is a content marketer, father and loves trying out new toys. As a child he came into contact with everything related to games when his mother started the Tinnen Soldaat in Ede. Now he and his team create helpful blog articles to help loyal readers with fun play ideas.