Jumping Mat & Trampoline: Carrying Capacity, Maintenance, Size, Shape
I enjoy writing these articles for my readers, you guys. I don't accept payment for writing reviews, my opinion on products is my own, but if you find my recommendations helpful and you end up buying something through one of the links I may be able to receive a commission on that.
Further information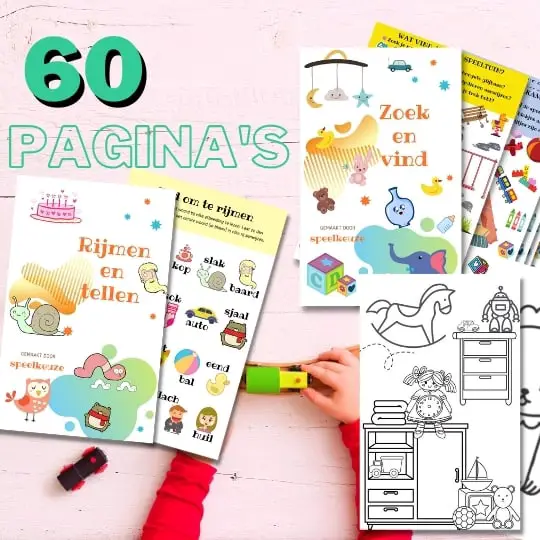 Always something to do for the holidays or rainy day?
Play Choice now has the ultimate activity book collection, with over 60 pages of fun coloring pages and educational puzzles.
You now have the shape of your dream trampoline determines and looks at the available space that you have in your garden.
It is time for the final consideration and that is determining who exactly will use the trampoline.
How much weight a trampoline can support is probably one of the most important things to consider when buying a trampoline.
The carrying weight of a trampoline depends on the size of the jumping mat and vice versa. Exceeding the maximum carrying weight can cause the jumping surface to tear, which can cause accidents.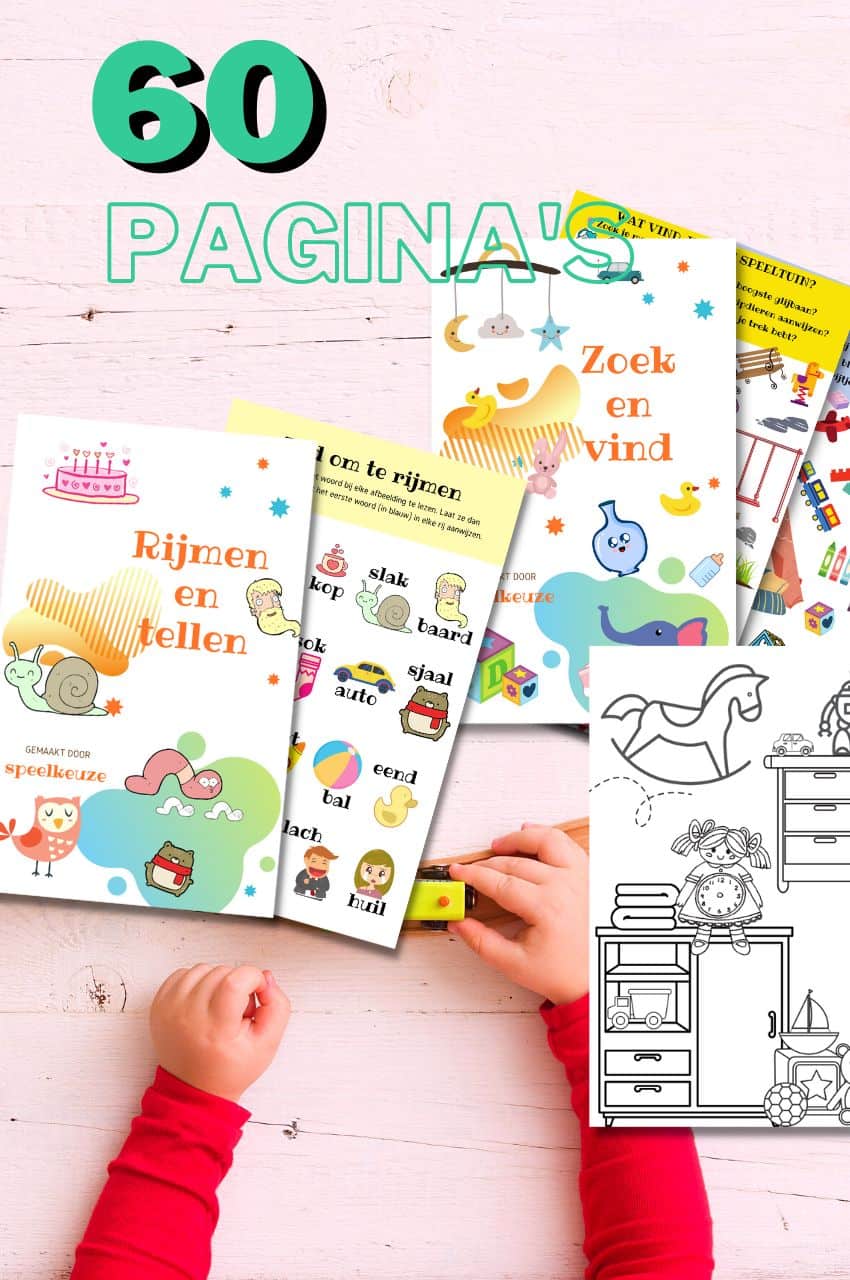 A play theme in your mailbox every month?
Fun play tips, activity books and more, with the first email being our free mini-guide "educational toys"
We will only use your email address for this newsletter and respect your privacy
Different types of jumping mats
There are different types of jumping mats, including:
Foam jumping mats: These are the most common types. They are made of foam and are soft and comfortable to stand on. They are usually inexpensive and easy to install.
Rubber jumping mats: These jumping mats are firmer than the foam variants and are perfect for professional athletes. They are more expensive and more difficult to install, but offer more protection and stability.
Trampolines: A trampoline consists of a metal frame that is covered with a piece of mesh fabric, made of sturdy materials such as nylon, polyester and cotton. The frame is connected to springs that push the trampoline up when pressure is applied.
Air jumping mats (AirTracks): These jumping mats have an air cushion that dampens the flow of movement. They are more comfortable, but also more expensive and more difficult to install.
Carrying capacity of different jumping mats
The carrying capacity of each jumping mat can vary depending on the quality and material.
On average, latex jumping mats offer the most strength and rigidity, followed by PVC mats, while the least load-bearing capacity is provided by foam or fiber fillings.
Latex jumping mats can carry up to 300 kilos, PVC mats up to about 200 kilos and foam or fiber fillings up to about 150 kilos.
The carrying capacity of a trampoline depends on the type of trampoline.
Most home trampolines have a weight capacity of 200 kg or less.
However, there are also models with a higher load capacity, up to 300 kg, or even 500 kg for the more professional models.
It is important to check the weight limit of the trampoline before using it.
The carrying capacity of an airtrack mat also varies greatly depending on the model.
Some models can carry a weight of up to 500 kg, while other models can only support a weight of up to 50 kg.
It is therefore also important here to consult the manual of the airtrack mat to find out what carrying capacity the model has.
Legal regulations for trampolines and jumping mats
There has been since 2014 a European law who has determined that the maximum loadable weight for smaller trampolines is always 50 kg.
However, that is independent of what the smaller trampolines can carry or the quality of the trampoline.
You could possibly look at the manufacturer's test weight for small trampolines.
The legal limit was created to discourage unsafe use of smaller trampolines.
The carrying weight of larger trampolines is determined by the manufacturer, so it is important to check whether it has a quality mark!
It is also very important that the trampoline frame is placed on a smooth and horizontal surface.
The tension on the frame must be distributed evenly!
Size of the trampoline and the loadable weight
The load-bearing weight and the size of the trampoline therefore go hand in hand.
As we wrote before; for trampolines up to 250 cm in diameter, the maximum loadable weight is determined by European legislation; max. 50 kg.
With trampolines from 250 cm in diameter, the maximum loadable weight is determined by the manufacturer, who has of course carried out the necessary tests.
There are trampolines of certain brands that can carry up to 500 kg!
Please note, because regularly not respecting the maximum load capacity of a trampoline can cause damage to or rapid wear of your trampoline.
Below you will find a table with average sizes and the carrying weight of the trampoline:
Shape of the trampoline
The shape of the trampoline does make a difference, so you will have to choose the shape that suits you or your family best.
We can divide the shape of trampolines into two categories: rectangular or square and round shapes.
A rectangular or square trampoline does not take up as much space as a round one, which makes them more suitable for a small garden.
Pro jumpers more often opt for a non-round trampoline, because they have better control over their (sometimes complicated) jumps here.
Round trampolines are more suitable for children, because they offer more safety.
That is because they always jump to the center of the jumping mat.
The spring tension is the same everywhere and the weight to be absorbed is evenly distributed.
Maintenance and instructions for use of a trampoline
Jumping children and adults, but especially harsh weather conditions; a trampoline must be able to withstand a lot!
That is why it certainly needs proper maintenance and a few instructions for use, because you want it to last for as long as possible.
Below you will find a number of useful maintenance and user tips:
Always cover the trampoline with a cover if you cannot store it. You protect it against leaves, moss, rain and snow, because you don't want it to rust or become slippery.
Do not place toys or other items on the trampoline, because you do not want the jumping mat to sag or take on an odd shape. Also clear snow, as that can also become quite a weight.
Always use an anchor set to anchor a trampoline in the ground. This way it does not blow away and this also provides extra safety while jumping.
Placing the protective edge is always extremely important, because both the springs and the jumpers need protection.
Always jump with socks or bare feet, because you don't want to damage the jumping mat and make it unnecessarily dirty. Shoe soles are dirty, can be hard and can have stones underneath.
Airtrack jumping mats
Besides the trampoline, there is also another way to jump, do somersaults and show jumping skills.
It has been used for a long time in gymnastics clubs; the Airtrack!
Make no mistake! The airtrack is something completely different from the spring floor, a springy gymnastics floor of wooden modules with springs underneath and on top a layer of dynamic foam and a layer of felt with cover strips on top.
Don't confuse the airtrack with a landing mat either; those are the canvas-covered training mats from the gym, which serve for a softer landing after a jump.
An airtrack is a flexible inflatable play mat or floor that you can place anywhere.
This mat has a Double Wall Fabric system and it contains thousands of thin wires that are connected to each other.
This inflatable floor is available in different lengths and thicknesses.
You decide how you will fill this floor, for example you can choose a lower pressure to get a trampoline effect.
You can of course also opt for a higher pressure, with which you make this mat stiffer and you can, for example, do gymnastics or give karate lessons on it.
Using this mat improves your performance in the field of balance or strength exercises. All you have to do is give the mat the right pressure.
You can easily deflate it and take it with you when folded to another place.
To make the mat ready for use again, unroll it and pump it up again within a few minutes. So you can use it right away, without much effort.
The advantages of an air track
The airtrack is a mat that combines the features of a trampoline, spring floor, landing mat and even a bouncy castle.
These are all the advantages of the airtrack:
Multifunctional: suitable for many sports and exercises, depending on the pressure
You can easily adjust the mat with just a push of a button
Easy to fold and transport in the car
Flat and stable
Safe
Get your balance back faster than on a trampoline
Sports with less impact on your joints
Low maintenance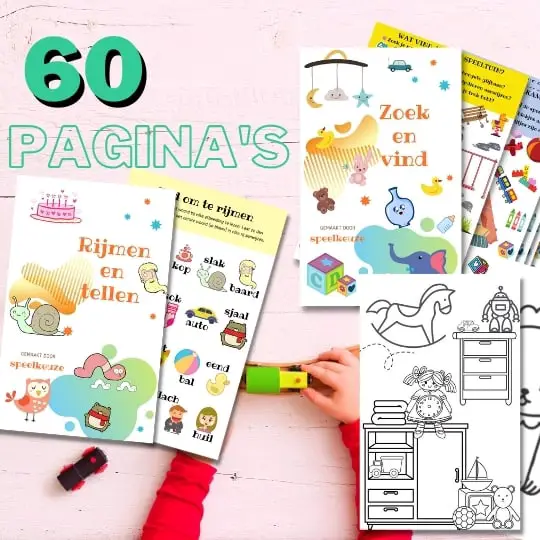 Always something to do for the holidays or rainy day?
Play Choice now has the ultimate activity book collection, with over 60 pages of fun coloring pages and educational puzzles.
Joost Nusselder, the founder of Speelkeuze.nl is a content marketer, father and loves trying out new toys. As a child he came into contact with everything related to games when his mother started the Tinnen Soldaat in Ede. Now he and his team create helpful blog articles to help loyal readers with fun play ideas.