I enjoy writing these articles for my readers, you guys. I don't accept payment for writing reviews, my opinion on products is my own, but if you find my recommendations helpful and you end up buying something through one of the links I may be able to receive a commission on that.
More Information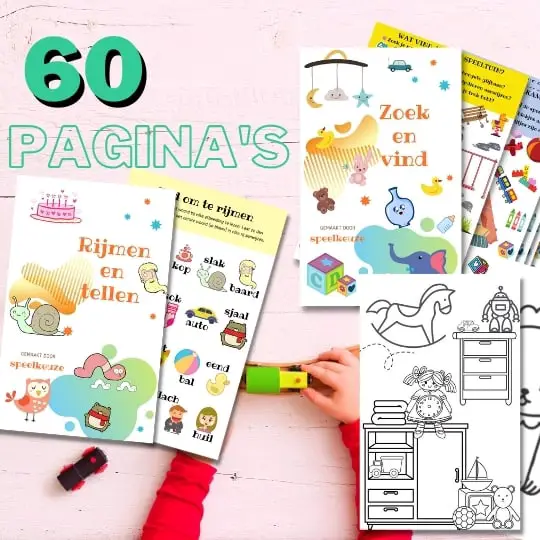 Always something to do for the holidays or rainy day?
Play Choice now has the ultimate activity book collection, with over 60 pages of fun coloring pages and educational puzzles.
Purchasing a trampoline costs a few bucks. Digging in and possibly anchoring requires hard work.
So you want it to last as long as possible and that is why I would like to tell you how you can best maintain a trampoline!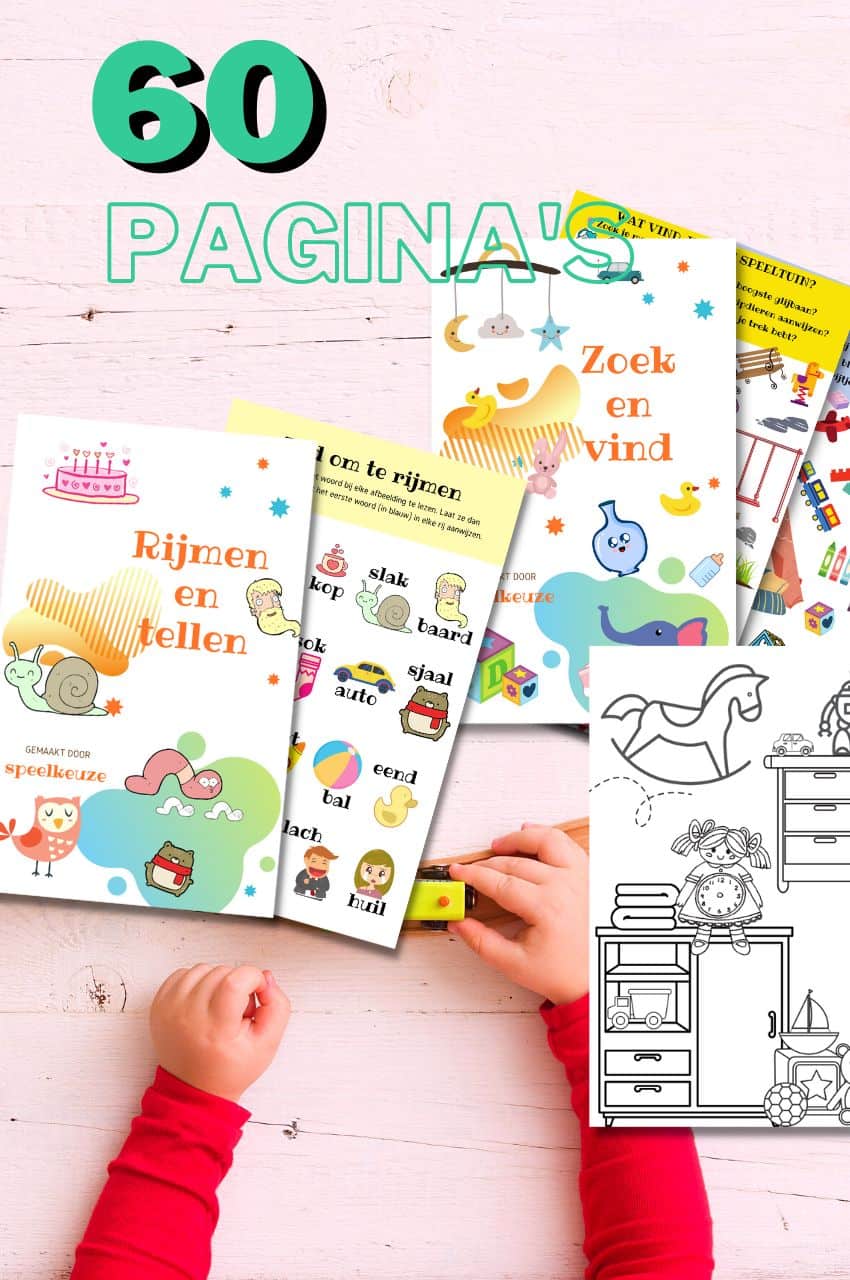 A play theme in your mailbox every month?
Fun play tips, activity books and more, with the first email being our free mini-guide "educational toys"
We will only use your email address for this newsletter and respect your privacy
Can a trampoline break?
A trampoline for the garden is basically weatherproof and can be left outside all year round. Are you those lucky ones with a trampoline in the garden?
That is, of course, daily indulge yourself with jumping and tricks. You can't really do without the trampoline, but what if it breaks?
A good trampoline usually lasts about 7-8 years, especially when you use a cover. The trampoline edge will be the most subject to wear, but the springs, the jumping mat, or other parts can also wear out.
But I have good news for you! You can give your trampoline a major makeover yourself.
In any case, it is wise to carry out an inspection every year, for example when you prepare the garden for spring or summer.
You can easily put new springs on it, replace an edge, or the entire jumping mat, which has been damaged by a storm, for example. This is often faster than assembling and anchoring a whole new trampoline.
Of course you can also buy a new trampoline, but if the frame is still perfectly fine ... then rather go for a makeover.
The most common ways a trampoline breaks down
Even the best trampoline is exposed to clumsy jumpers, harsh weather conditions and accidents; the types of damage we most often encounter are:
A tear in the mat; when jumping on the mat with shoes, a stone under the sole can often cause a tear.
A scorch mark in the jumping mat, due to a flying spark from the bbq. Always place the bbq at a greater distance from the trampoline.
Damage due to weather conditions, such as being blown away during a violent storm. It doesn't happen often with anchored trampolines, but never say never… Clay soil holds the anchor better than a sandy soil.
If the trampoline cover blows to pieces, the trampoline is better off without a cover in case of strong gusts of wind.
Stretching the springs too much by exposing the trampoline to too much weight more often.
The wear of the edge, there is a lot of climbing on and off the trampoline!
The rusting of the trampoline springs, this can cause cracks in the spring, which in turn will contain moisture.
Do you have to take out insurance for a trampoline?
Damage to your trampoline due to weather conditions or careless handling is logically not covered by the warranty.
Sometimes the insurance wants to cover, but for that it is necessary to view the policy, or to contact them; do not simply assume that the damage will be compensated.
You can take out insurance for garden equipment with some insurers, which can be very worthwhile with an expensive trampoline.
Trampoline in winter
Can a trampoline freeze? Unfortunately that is the case!
What fun to jump on your trampoline with snow! The snow dances around with every jump…however, there is a big BUT.
Jumping when it is freezing will damage the springs and jumping mat; the springs have to stretch when frozen and that causes cracks in the jumping mat. The cover edge can also crack if it is frozen.
If possible, dismantle the trampoline before winter. This extends the lifespan enormously and the kids will probably jump on it less. If you want to follow this tip, make sure that the edge is clean and the jumping mat is dry before storage.
If it's too much work for you, make sure you have a protective cover that also neatly covers the springs and edge. Your trampoline is thus better protected against radiation from the sun, or moisture from rain and snow.
Trampoline and rain
In case of heavy rainfall, as well as heavy snowfall, a large weight can be placed on the trampoline.
Remove the fallout, otherwise the feathers will suffer and stretch too much. When stretched, cracks appear, in which moisture collects again.
Things will rust and the springs will become unsafe.
A cover offers an excellent solution against stretching and rusting of the springs. Most trampoline covers are provided with a piece of mesh, which is also called a drainage hole.
The rainwater drains away very easily, but regularly check whether the drainage holes are not clogged by leaves and dirt!
Do you have to cover a trampoline?
In the fall and winter in most cases, the answer is YES! A cover protects the trampoline against sun rays, rain, snow, hail, leaves and dirt.
The trampoline will last for years in this way. The rain naturally drains through the drainage holes, if they are kept clean.
Snow or ice often cannot drain away and puts a lot of weight on the trampoline, even if it is covered. So you will still have to clear snow and ice!
After all, you don't want the springs to stretch too much.
The cover also does not protect against very strong wind! Your trampoline is even more likely to fly away with a cover, sometimes even if it is anchored to the ground.
Tips to make a trampoline last a long time
The better the quality, the longer the trampoline goes with you. But he must be well maintained, both during jumping and afterwards.
Below are a few tips to make sure you can enjoy it for as long as possible:
Don't jump on it with shoes on
Do not bring pets or toys on the trampoline. This can cause damage to the jumping mat.
Clean the trampoline regularly. With a cloth and water. This way, no dirt remains between the frame. Preferably you do not use cleaning products.
Break down or cover your trampoline in the winter. Special protective covers are available for purchase.
Replace parts that are unexpectedly corroded, if necessary. Many parts can be ordered separately.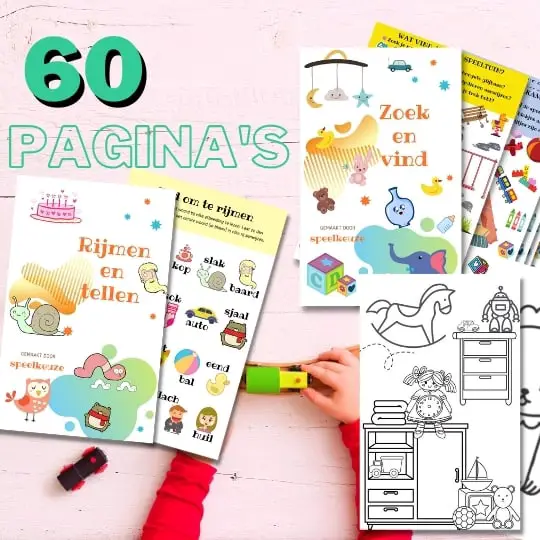 Always something to do for the holidays or rainy day?
Play Choice now has the ultimate activity book collection, with over 60 pages of fun coloring pages and educational puzzles.
Joost Nusselder, the founder of Speelkeuze.nl is a content marketer, father and loves trying out new toys. As a child he came into contact with everything related to games when his mother started the Tinnen Soldaat in Ede. Now he and his team create helpful blog articles to help loyal readers with fun play ideas.