Handcart: What is it and what are the benefits?
I enjoy writing these articles for my readers, you guys. I don't accept payment for writing reviews, my opinion on products is my own, but if you find my recommendations helpful and you end up buying something through one of the links I may be able to receive a commission on that.
More information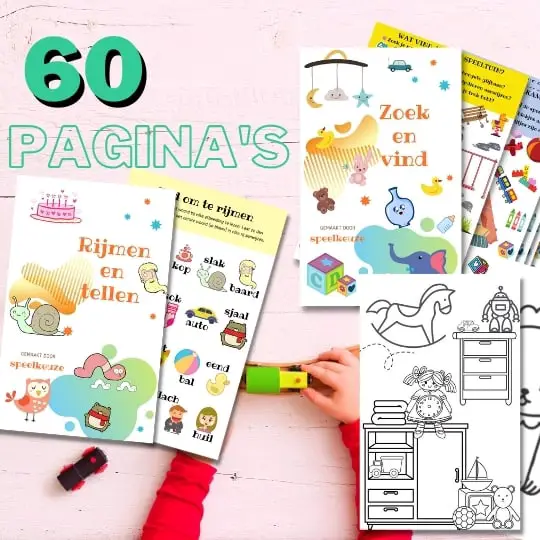 Always something to do for the holidays or rainy day?
Play Choice now has the ultimate activity book collection, with over 60 pages of fun coloring pages and educational puzzles.
If you grew up in the Netherlands, you must have heard of the wagon. Maybe your mom used it to take you to school :)
A wagon is a two-axle wagon. It is pulled with manpower and mainly used to take small kids to school, or to take to the beach to transport beach equipment. You also often come across the wagon in amusement parks.
In this article I will tell you all about wagons and WHAT you can use it for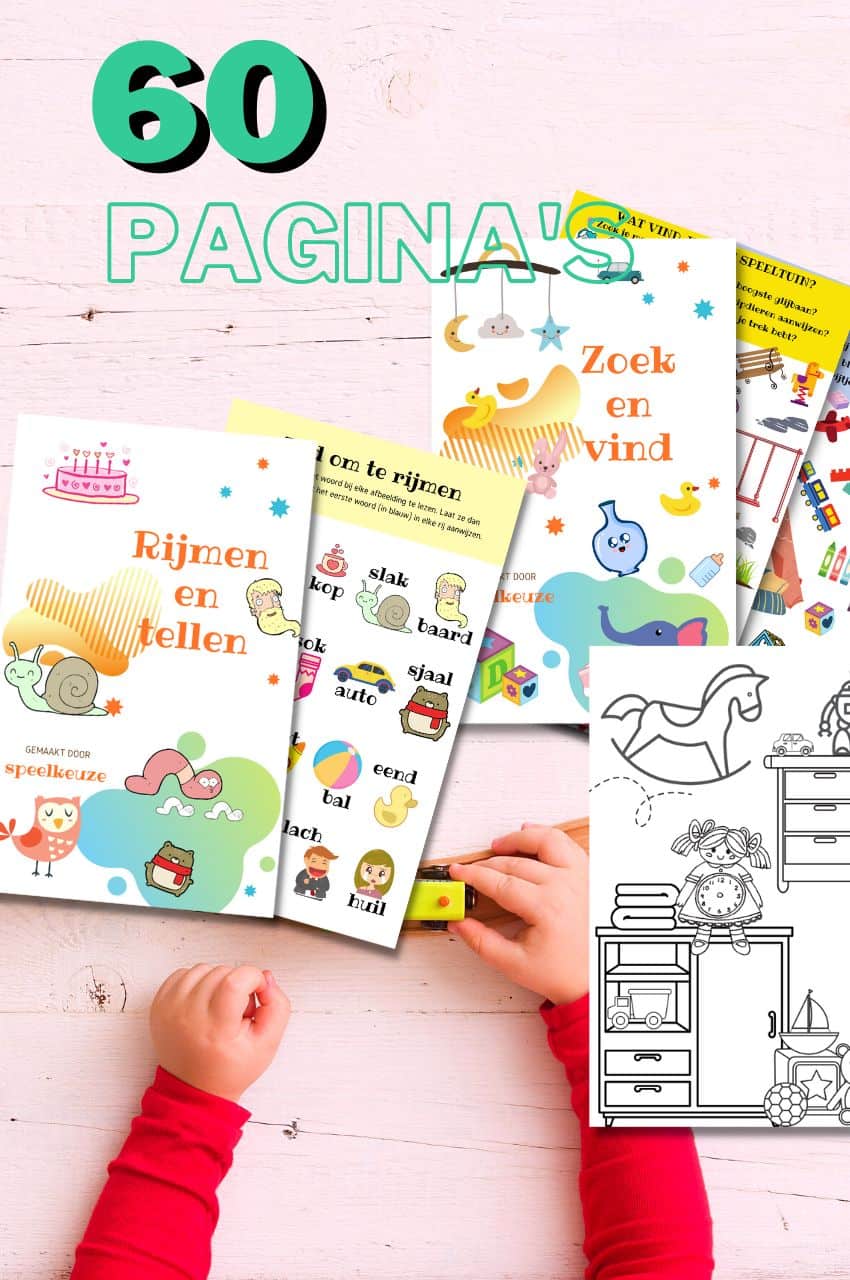 A play theme in your mailbox every month?
Fun play tips, activity books and more, with the first email being our free mini-guide "educational toys"
We will only use your email address for this newsletter and respect your privacy
What is a Bolderkar?
The name 'bolderkar' comes from the 'bolderwagen', which is a simple, covered farmer's cart that was already used in the seventeenth century.
The Old School Bolderkar
We've all seen a wagon at some point. The classic wooden wagon with pneumatic tires that you could take children and belongings with you to the beach, forest or on vacation.
The New School Bolderkar
But nowadays there are also foldable wagons (here's how to fold them) which are much lighter than the wooden handcart. You can easily fold it up and take it with you in your car.
The Different Types Of Bolderkarren
There are different types of wagons on the market. Below is an overview of the most common:
Foldable handcart
Bolderkar with Seats
Bolderkar with roof
Bolderkar with pneumatic tires
Bolderkar with push bar
The Classic Wooden Bolderkar
Do you opt for a handcart with solid tires or pneumatic tires?
When looking for a beach cart, you usually see two options: solid tires or pneumatic tires. But what's the difference? And which one is best for your situation? Let's look at the pros and cons of both.
Massive Tires
Solid tires are hard tires, as you know them from the small wheels of your buggy. The advantage of this is that they cannot leak. But you do feel more bumps than with a handcart with pneumatic tires. Solid tires are often cheaper and ideal for use on tarmac roads and carrying heavy loads.
Pneumatic tires
Pneumatic tires give your wagon a softer suspension and are more convenient on uneven roads, the beach and grass. They are slightly more expensive than solid tyres, but if you often drive on uneven roads, it is worth the investment.
If you are still not sure which option to choose, it might be a good idea to buy a handcart with a combination of both. So you have the best of both worlds!
The Bolderkar: A Must-Have for Days Out
Bolder carts in Germany
If you go to an amusement park in Germany for a day, you will see that almost half of the families have brought a handcart. No wonder, because this foldable cart is ideal for cool boxes, jackets and tired children. So you are absolutely not fooled by it.
Bolder carts in the Netherlands
The wagon is also popular for days out in the Netherlands. In the summer you see these carts mainly in amusement parks and zoos. On quiet weekdays it is fine to take the wagon with you, but on busy days it is better to let your children walk around alone.
The image of the Bolderkar
Fortunately, the beach cart no longer has the image of dull and clumsy at all. We see these carts more and more on day trips, and for good reason. The handcart can be unfolded and collapsed super fast. You also enjoy it if you want to take the dishes, garbage bags or full laundry basket with you, for example.
A Bicycle Lock for the Bolderkar
To prevent your handcart from being stolen, it is wise to bring a bicycle lock. This way you can easily secure your wagon for days out.
Bolderkar: a must-have for every parent?
Ready to transport your kids or belongings? Then a handcart might be exactly what you need! But before purchasing one, it is important to know the pros and cons. We have listed all the advantages and disadvantages for you below, so that you can make a good decision.
Advantages of a handcart
Your children or belongings can be transported safely and comfortably.
They are easy to maneuver, even with a full load.
They are lightweight, making them easy to move.
They are available in different sizes and styles, so you can always find a handcart that suits you.
Disadvantages of a handcart
They are often more expensive than other means of transport.
They are not suitable for hilly terrain.
They are not suitable for long distances.
They are difficult to store.
Tips for buying a handcart
Buy a handcart that fits your budget.
Choose a wagon that is suitable for the environment in which you will use it.
Choose a wagon that is suitable for the number of children or items you will be transporting.
Buy a handcart that is easy to store.
The foldable handcart: a must-have for your holiday
The perfect solution for your swimming gear
Vacation means swimming, sunbathing and having fun. But how do you get all those swimming gear from A to B? The foldable handcart from Micro Step offers the perfect solution!
This handy handcart is ideal for transporting bath towels, drinks, sunscreen, floaties, flip flops and inflatable toys. You can also use it as a storage place for your clothes and shoes.
Use the handcart at any holiday destination
The foldable handcart is a must-have for every holiday. Whether you are at a campsite or on the beach, this handcart is a godsend.
At the campsite it is ideal to take full garbage bags to the waste containers. And when you're at the beach, you can easily take all your swimming gear to the Strandbad.
A cart that you take everywhere
The wagon is also useful for transporting a heavy laundry basket with wet laundry. And when you're done with your holiday, you can easily fold up the wagon and take it home.
In short, the Micro Step foldable handcart is a must-have for every holiday. With this cart you always have a handy solution for transporting all your swimming gear.
The advantages and disadvantages of a handcart
Are you planning to buy a handcart? Then you can choose from a huge range. You can opt for a traditional wooden handcart or a foldable handcart, possibly with seats and/or a roof. But what exactly are the advantages and disadvantages of a handcart? Below you will find an overview of the advantages and disadvantages of a handcart.
Advantages of a handcart
A foldable handcart is much lighter in weight than a wooden handcart and is easy to carry in the car.
Bolder carts are now much cheaper than before.
There is a huge range of wagons, so you can always find a wagon that suits your needs.
Disadvantages of a handcart
A foldable handcart is less robust than a wooden handcart.
Some foldable handcarts have inferior quality plastic wheels.
Not all wagons have a push bar.
Differences
Bolderkar Or Buggy
A wagon is ideal if you have several children or want to transport heavy items. They are super handy for a day out, because you can not only store your kids in them, but also cool boxes, jackets, your bag and other stuff. A disadvantage is that you cannot secure your child and they can be a bit uncomfortable at times.
Buggies are better than wagons if you do not have more than one child and/or you are looking for a means of transport for short trips. They are much lighter and compact, making them easy to carry. They are also equipped with belts, so you can transport your child safely. A disadvantage is that they are not very suitable for transporting heavy items.
Conclusion
Your wagon is SUPER handy and once you have one it will probably go everywhere.
I hope you now know more about the pros and cons and why you should choose one. It's a godsend for the beach, forest, vacation, swimming pool, amusement park and skating (oh, just about everywhere!).
Also read: these are the best wagons at the moment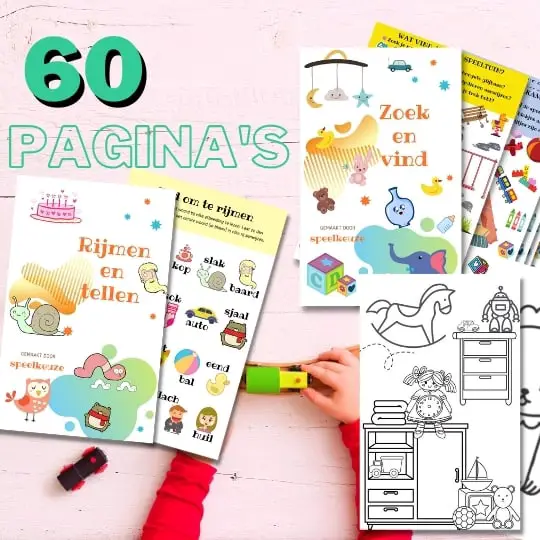 Always something to do for the holidays or rainy day?
Play Choice now has the ultimate activity book collection, with over 60 pages of fun coloring pages and educational puzzles.
Joost Nusselder, the founder of Speelkeuze.nl is a content marketer, father and loves trying out new toys. As a child he came into contact with everything related to games when his mother started the Tinnen Soldaat in Ede. Now he and his team create helpful blog articles to help loyal readers with fun play ideas.