When can a child climb the stairs alone? Read the 7 tips
I enjoy writing these articles for my readers, you guys. I don't accept payment for writing reviews, my opinion on products is my own, but if you find my recommendations helpful and you end up buying something through one of the links I may be able to receive a commission on that.
More information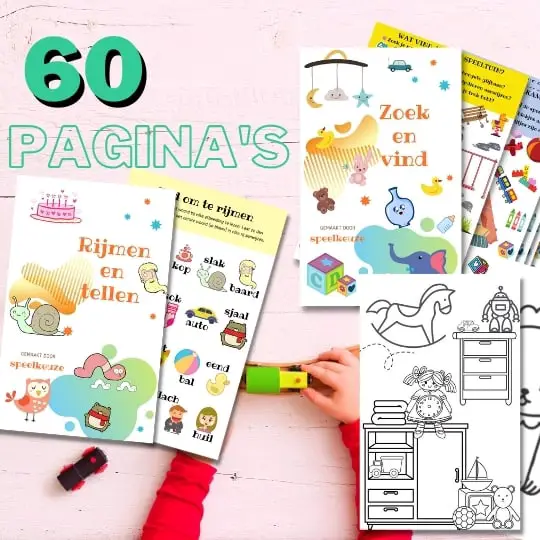 Always something to do for the holidays or rainy day?
Play Choice now has the ultimate activity book collection, with over 60 pages of fun coloring pages and educational puzzles.
Every parent will have to deal with it sooner or later: the scrambling toddler. Once the first step is reached, the staircase turns into a source of entertainment.
For the children then; for the parents it is often a cause for concern.
This is not unfounded: more than half of the admissions to the Emergency Department of children and young people are the result of a fall, in which children between 0 and 4 years old relatively often fall down the stairs.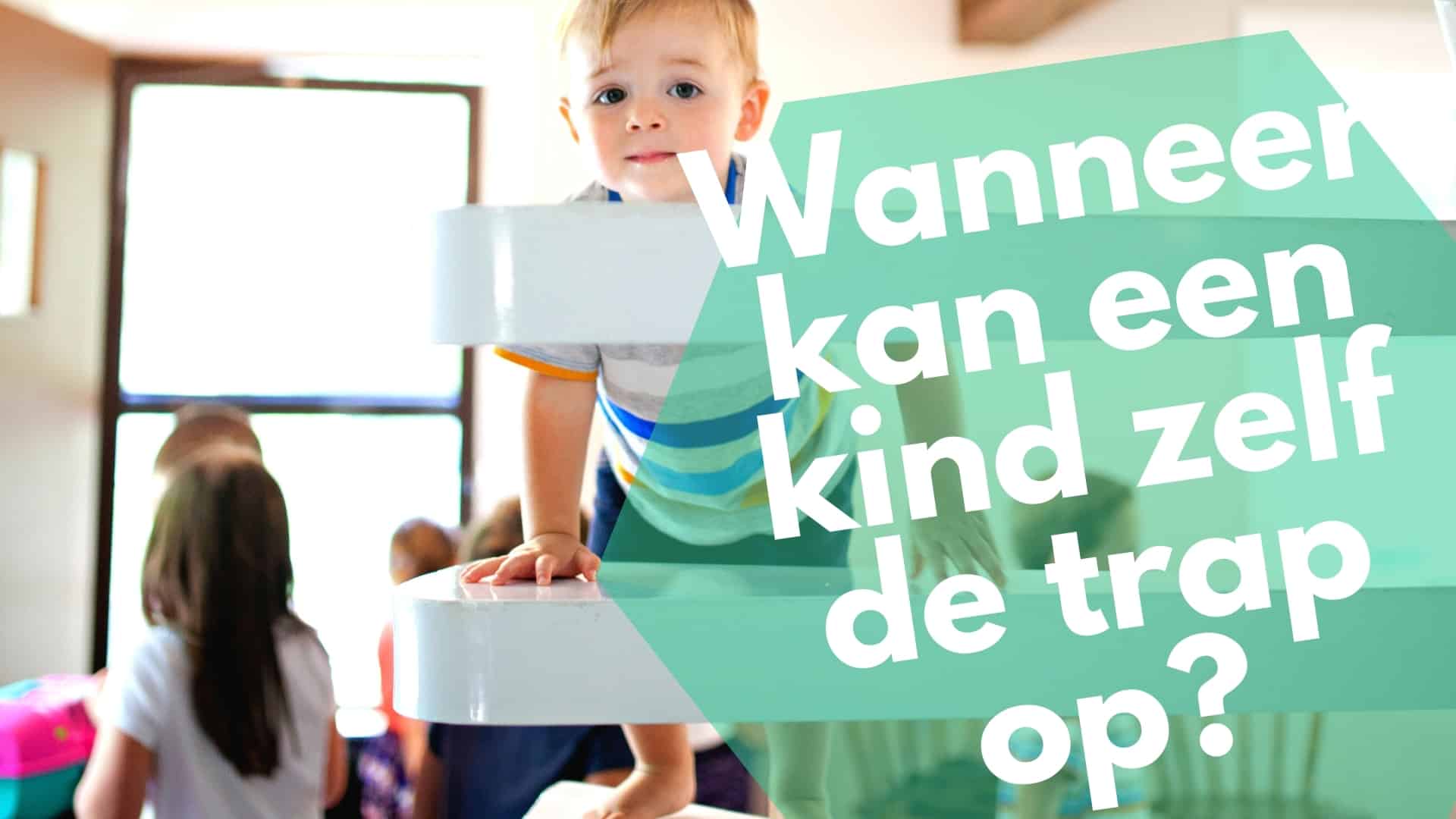 When is it then responsible to let children go up and down stairs alone? And how can you ensure that this is done as safely as possible?
Here we list a number of tips and tricks so that your climber can climb the stairs in no time!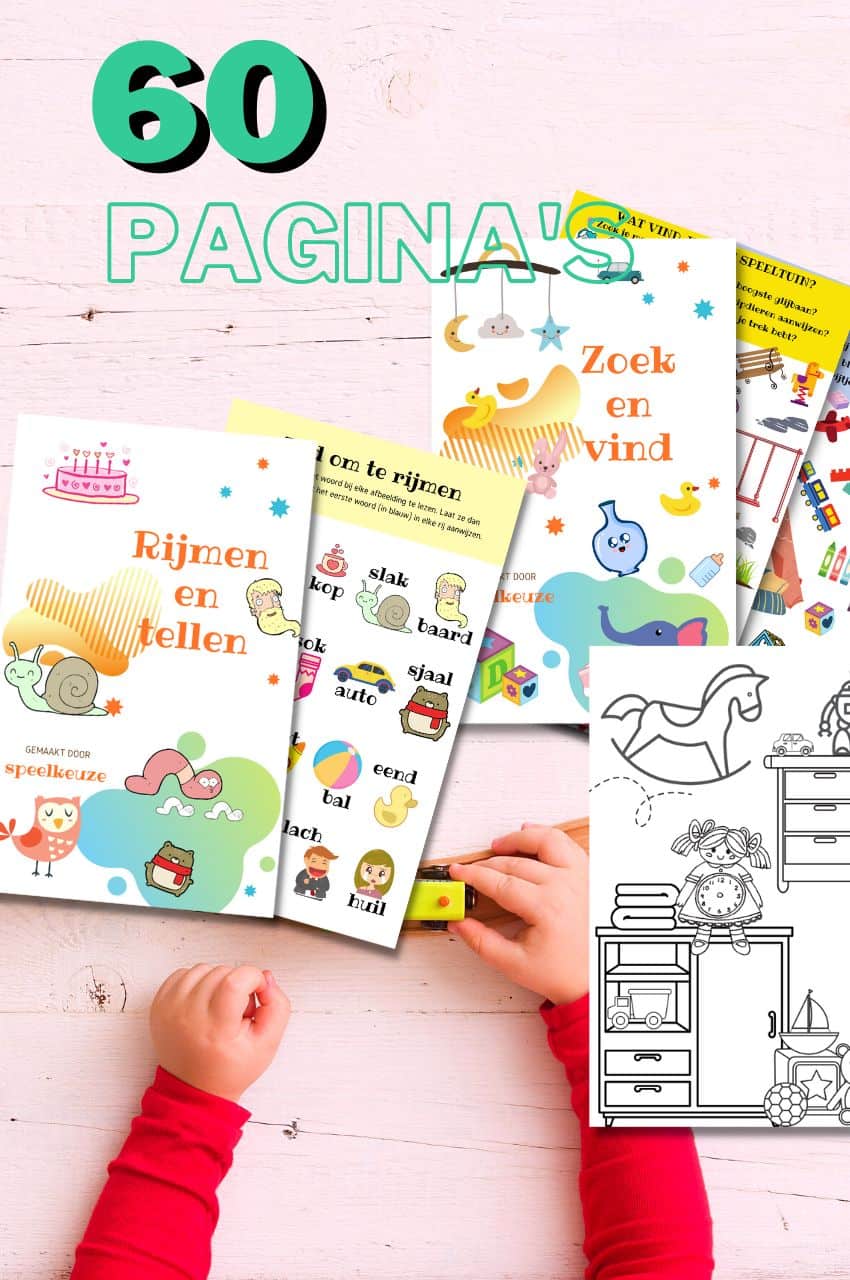 A play theme in your mailbox every month?
Fun play tips, activity books and more, with the first email being our free mini-guide "educational toys"
We will only use your email address for this newsletter and respect your privacy
What we discuss in this comprehensive post:
From when can a child independently climb stairs?
From crawling some children are already climbing the stairs so watch out! First it is with hands and feet and from the age of two it is often already upright where they have to hold on to you or a banister. If things go well for a while, most parents let them walk independently without supervision, often from the age of 3. A toddler can already climb the stairs without holding on to it.
It is different for everyone, some are more protective than others. Also read the comments on it forum of ikenmama.nl about this, nice :)
The development of every child is of course different. Where one person takes the first steps at 5 months, the other takes it a bit slower.
Fortunately, that is very normal, says the Netherlands Center for Youth Health. And so it is with climbing stairs.
So when it comes to climbing stairs, the key is the guidance and observation of the parents.
Is your child easily distracted, or does he or she not yet have such a good balance? Then it might be wise to hold on to your hand for a while.
Is your toddler already walking at a steady pace, and does he or she already have a good grip on the banister? Then learning to climb stairs will probably be a bit faster.
So there is no fixed milestone regarding the age your child must be to climb the stairs alone.
However, there are ways to support your child and to make the stair climbing process as safe as possible.
And it is useful to practice some of these already with your toddler on the hand, or on all fours.
We share a number of them with you here.
Seven tips to practice climbing stairs
Unfortunately, most houses are not built with child safety in mind. It is up to the parents to make adjustments and see which methods work best in their particular case.
A good start is to teach your child to walk the wide side of the stairs. Here you have the most room for a possible misstep.
Always start practicing together with hands so that nothing can happen.
It is also advisable to teach children to use the banister, provided they can of course reach it.
Always walk upstairs after your child so you can see exactly where your toddler is going to stand and if they are making a mistake.
Other aspects that can contribute to safe stair climbing is to not leave any items lying on the stairs and to keep the route as clutter-free as possible.
Sufficient light can also help you find the right step.
In addition, bare feet often provide the best grip. Teach your child not to climb the stairs with socks or slippers to prevent slipping.
It is also known that most children can often climb the stairs but do not yet have the right balance to get back down safely.
Teaching your child to sit down can possibly solve that problem.
What can you do to make the stairs safer?
There are of course also a number of products that can offer you some extra help.
One of the easiest things you can do is create a safety profile, for example, that you can install at the end of each step.
This ensures that the steps are more noticeable and unconsciously allows you to put your foot on the step better.
An advantage of the safety profile is that it can often be adapted to the decor and design of your home.
A rubber adhesive strip is one of the easiest ways to apply this to your stairs, and this one from Yachting Blue are a very handy choice: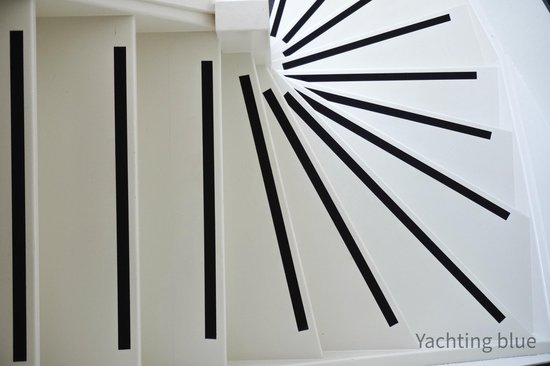 Furthermore, a non-slip mat is another option to make wooden stairs in particular less slippery.
These mats are available in different materials and are generally easy to install.
To be one of the top rated brands this one from Vica International. Easy to apply by means of an adhesive strip and available in different colors: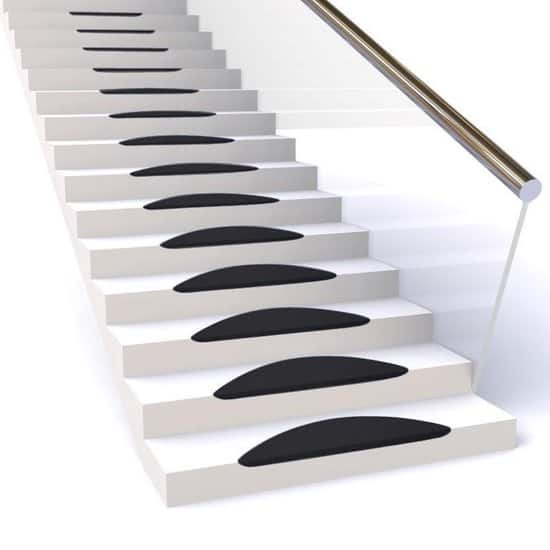 You can also make your stairs extra safe by installing a children's handrail at the height of your toddler. The recommended height is around 60cm.
There are even different models that do not require screws and are easy to mount to the normal handrail such as this one from Mippaa: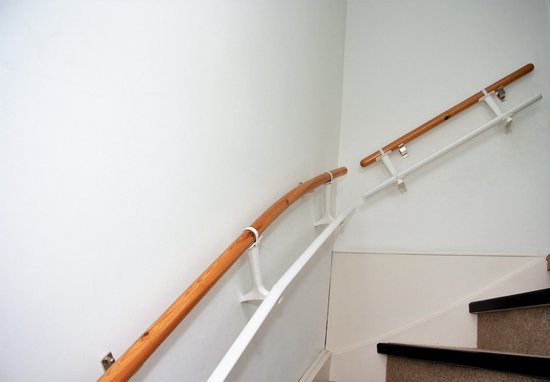 Concusion
In short, climbing and scrambling cannot be prevented, but it can be made safer.
By means of a number of tricks and aids you can teach your child step by step how to get up and down the stairs the safest way.
Where some children need a little more guidance, other children will pick up these skills a little faster.
Do not worry and keep stimulating your child.
If your child is very afraid of walking up the stairs, it is of course advisable to call in a child therapist to determine whether there is any fear of climbing or heights behind it.
Apart from all tips, it is of course paramount that the parents lend a helping hand until necessary and keep an eye on their child.
The most important thing is for your toddler to discover the world in a safe way!
Also read: my child is scared in the bath! This is how you can help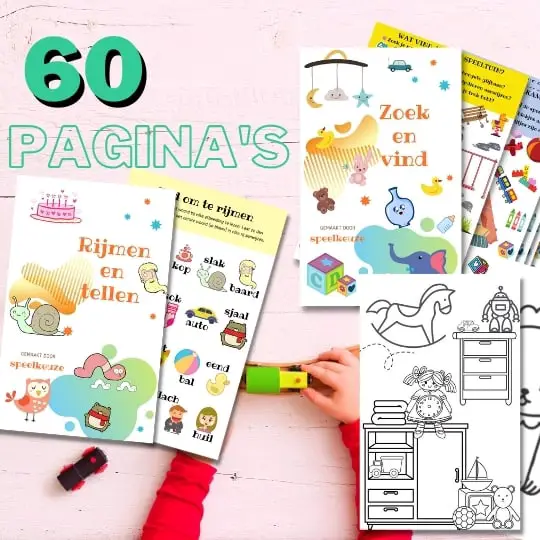 Always something to do for the holidays or rainy day?
Play Choice now has the ultimate activity book collection, with over 60 pages of fun coloring pages and educational puzzles.
Joost Nusselder, the founder of Speelkeuze.nl is a content marketer, father and loves trying out new toys. As a child he came into contact with everything related to games when his mother started the Tinnen Soldaat in Ede. Now he and his team create helpful blog articles to help loyal readers with fun play ideas.