When can a child enjoy themselves? Advice & Play Tips
I enjoy writing these articles for my readers, you guys. I don't accept payment for writing reviews, my opinion on products is my own, but if you find my recommendations helpful and you end up buying something through one of the links I may be able to receive a commission on that.
More information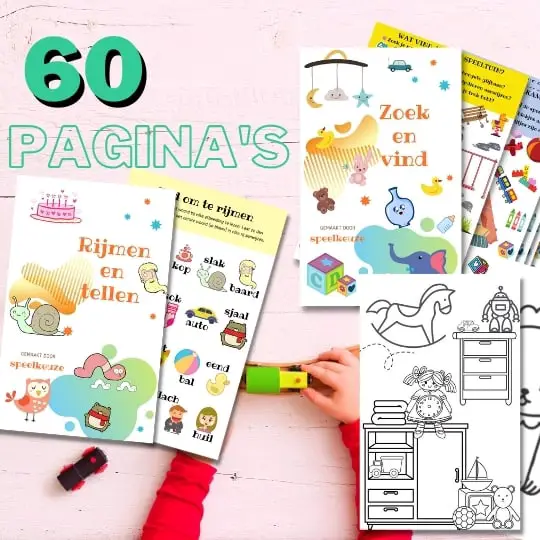 Always something to do for the holidays or rainy day?
Play Choice now has the ultimate activity book collection, with over 60 pages of fun coloring pages and educational puzzles.
Every child is different. The extent to which a child can enjoy himself also differs per child.
As a parent, it is important to closely monitor your child's development to understand what they can handle and what they still struggle with.
Some children are used to playing with you from an early age. This can have several reasons; maybe the child has no brothers or sisters, or it may be the oldest.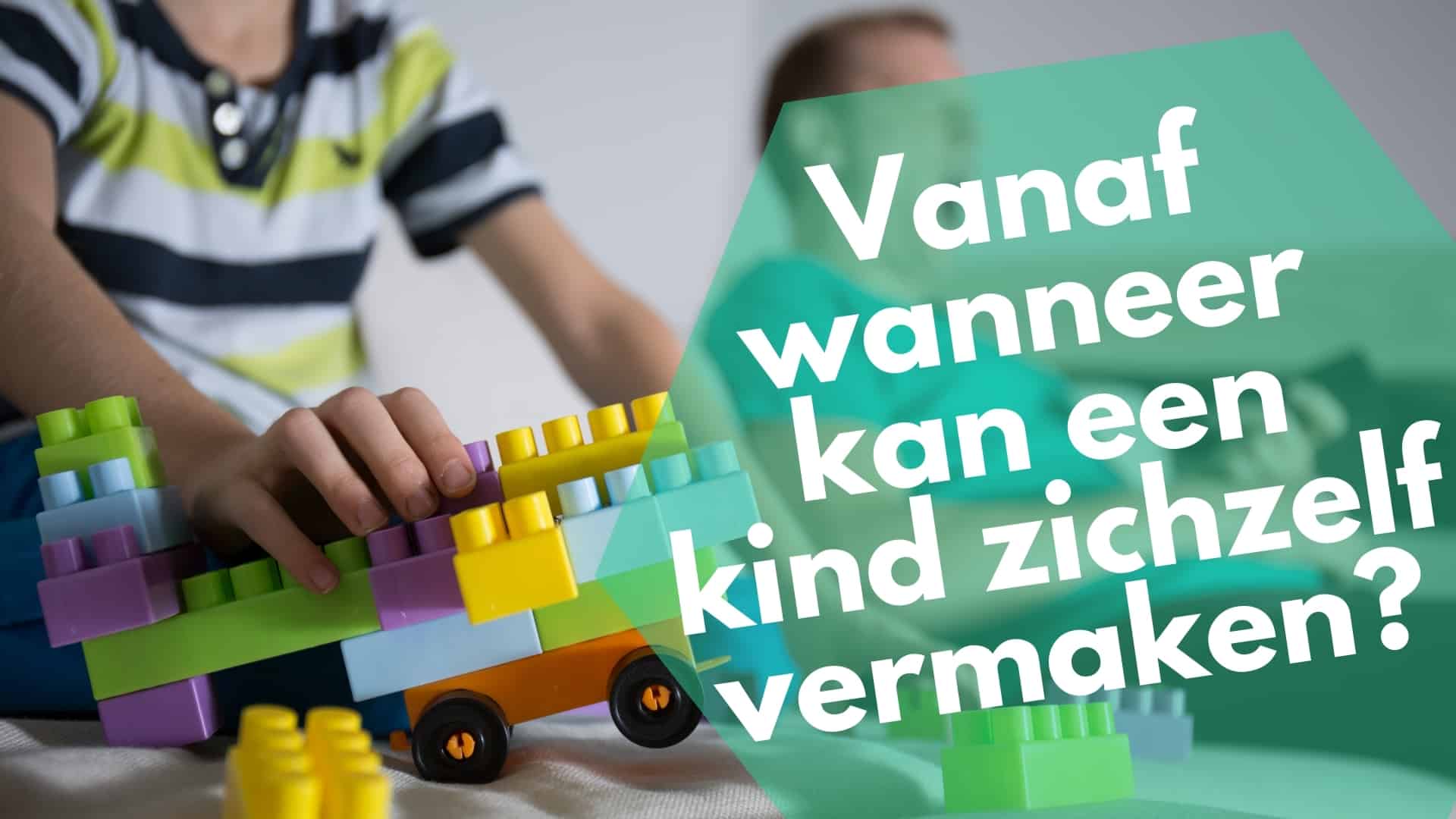 Furthermore, the character of your child also plays a role. If you have a very active child who is easily distracted and is always looking for new challenges, he or she will find it more difficult to enjoy themselves.
It is also only normal to give your child a helping hand so that he can then get started.
In addition to being able to enjoy themselves, it is also important to make time to play with your child. In this way you develop a pleasant bond, but the child also has the space to develop his or her language development and social skills.
In this article, you'll find out when a child can enjoy themselves and provide tips that can help you encourage this.
We will also mention a number of toy products that will promote the entertainment of kids.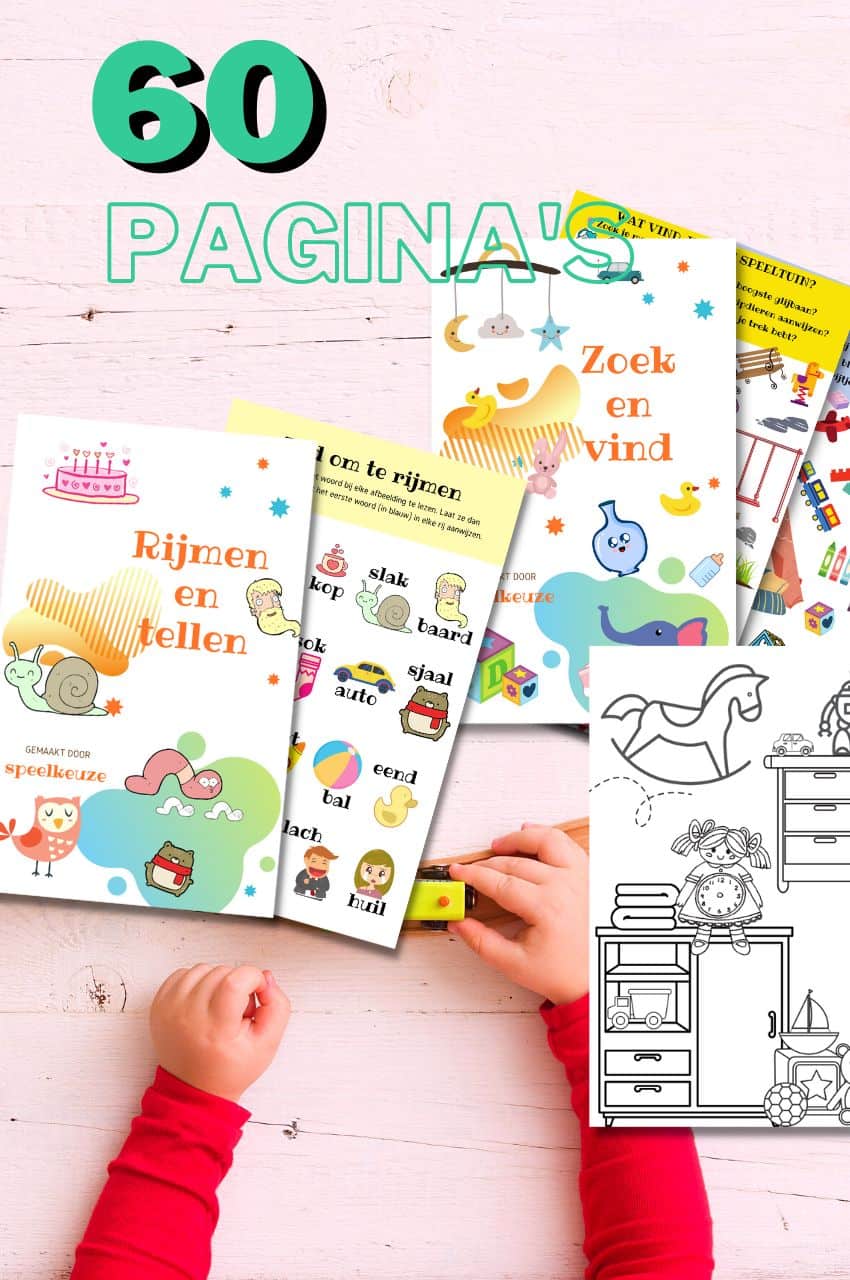 A play theme in your mailbox every month?
Fun play tips, activity books and more, with the first email being our free mini-guide "educational toys"
We will only use your email address for this newsletter and respect your privacy
Should you continue to entertain as a parent?
As a parent, you must ensure that you are not continuously entertaining your child or suggesting ideas.
If you do, the brain is not stimulated enough and it becomes lazy.
In this way, children do not learn to enjoy themselves.
It's important to let your kids muddle through themselves. By keeping you aloof as a parent, children get the chance to develop their empathy.
You actually have to find a healthy balance between playing along with your child and giving him or her the space to come up with ideas and develop themselves as well as possible.
It is normal that if you only have one child at home, as a parent you spend a lot of time with your child. Because the child has no brothers or sisters, it soon became normal for you to step in as a playmate.
That's fine, but if you do that too often, your child won't learn to enjoy themselves.
And of course you expect that from him or her when it grows up.
It may also be the case that your child finds it difficult to entertain himself.
For example, ask the teacher at school how your child behaves, and whether it indeed has problems with that play alone or not.
From what age can a child enjoy themselves?
The age of the child plays a big role.
You can expect a child who is in primary school to enjoy themselves for a long time. However, a toddler or toddler will have more trouble with that.
You could follow roughly the following guidelines:
A toddler can occupy itself for about XNUMX minutes.
A toddler slightly longer, namely 20 to 30 minutes.
Children from 7 years old can entertain themselves for an hour.
As a parent, it is important to understand what your child can and cannot handle. Observe yourself, but also ask around at school if necessary.
Tips to help children enjoy themselves
There are several ways to encourage your child to enjoy themselves. Here are a few tips.
Help your child choose the activity
You can give your child a fixed time to play for themselves
Give positive attention in between
Does the child have a lot of trouble? Then help your child a little more
Build up the moments and take your time
Many children often find it difficult to start something. In such a case, consult and possibly make a number of suggestions.
If your child is still young, it is better not to give them too many options. If your child is a bit older, you can also propose several options.
You can even make cards out of it, that if a child doesn't know what to do, it can fall back on those cards.
If it works, let your child come up with everything for themselves.
When you give a child a fixed alone time to play, they know where it is and what is expected of him or her. That is always nice.
Giving attention in between is essential, especially with toddlers. Do not try to take the child out of the game, just give a short compliment.
If your child is struggling, help choosing the activity is not enough. Also go play with the child for a while. After starting up you can say that you have to do something else.
It is important to build up the alone playing moments: let the child play for a few minutes first, and make these moments longer and longer (depending on the age).
Take time for the build-up phase, and don't be in a hurry!
Games and toys for self entertainment
Fortunately, there are several games that children can play all by themselves!
We have selected some of those games for you.
'Smart Games Castle Logix' is a game suitable for children between 3 and 5 years old.
With this game, a child learns logic, spatial awareness, and fine motor skills to combine by building the most beautiful castles. There are 48 challenging assignments with solutions.
A lot of fun guaranteed!
'I Learn Letters' helps your child learn to recognize letters, search letters with pictures, learn the alphabet and increase vocabulary. The game is suitable for children from 3 years old.
'Smart Games IG Puzzler Pro' contains 120 tasks and contains various game variants, namely in 2D and 3D. This game is designed for children from 6 years old.
Finally, the 'Time for Time Dice Game': a game that can be played alone or with the whole family. The goal is to fill columns and areas of the same color as quickly as possible.
Also read: when can a child climb the stairs alone? Tips for parents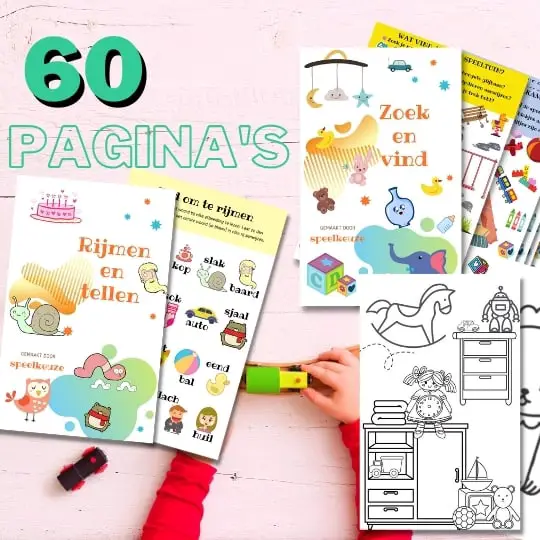 Always something to do for the holidays or rainy day?
Play Choice now has the ultimate activity book collection, with over 60 pages of fun coloring pages and educational puzzles.
Joost Nusselder, the founder of Speelkeuze.nl is a content marketer, father and loves trying out new toys. As a child he came into contact with everything related to games when his mother started the Tinnen Soldaat in Ede. Now he and his team create helpful blog articles to help loyal readers with fun play ideas.