Why is my hoverboard vibrating? † 4 reasons and this is how you solve it
I enjoy writing these articles for my readers, you guys. I don't accept payment for writing reviews, my opinion on products is my own, but if you find my recommendations helpful and you end up buying something through one of the links I may be able to receive a commission on that.
More information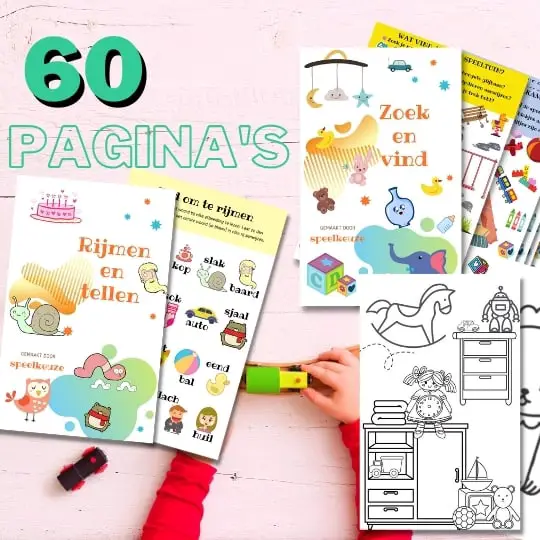 Always something to do for the holidays or rainy day?
Play Choice now has the ultimate activity book collection, with over 60 pages of fun coloring pages and educational puzzles.
You tear around on your hoverboard for hours, and if you could, you'd never really get off it – you're practically inseparable.
Until one day… your hoverboard suddenly starts to shake or vibrate.
Don't worry, this is more common and can usually be solved (easily)
Do you want to know what you can do to fix it? Then read on in our handy guide, in which we explain exactly how you can solve this problem.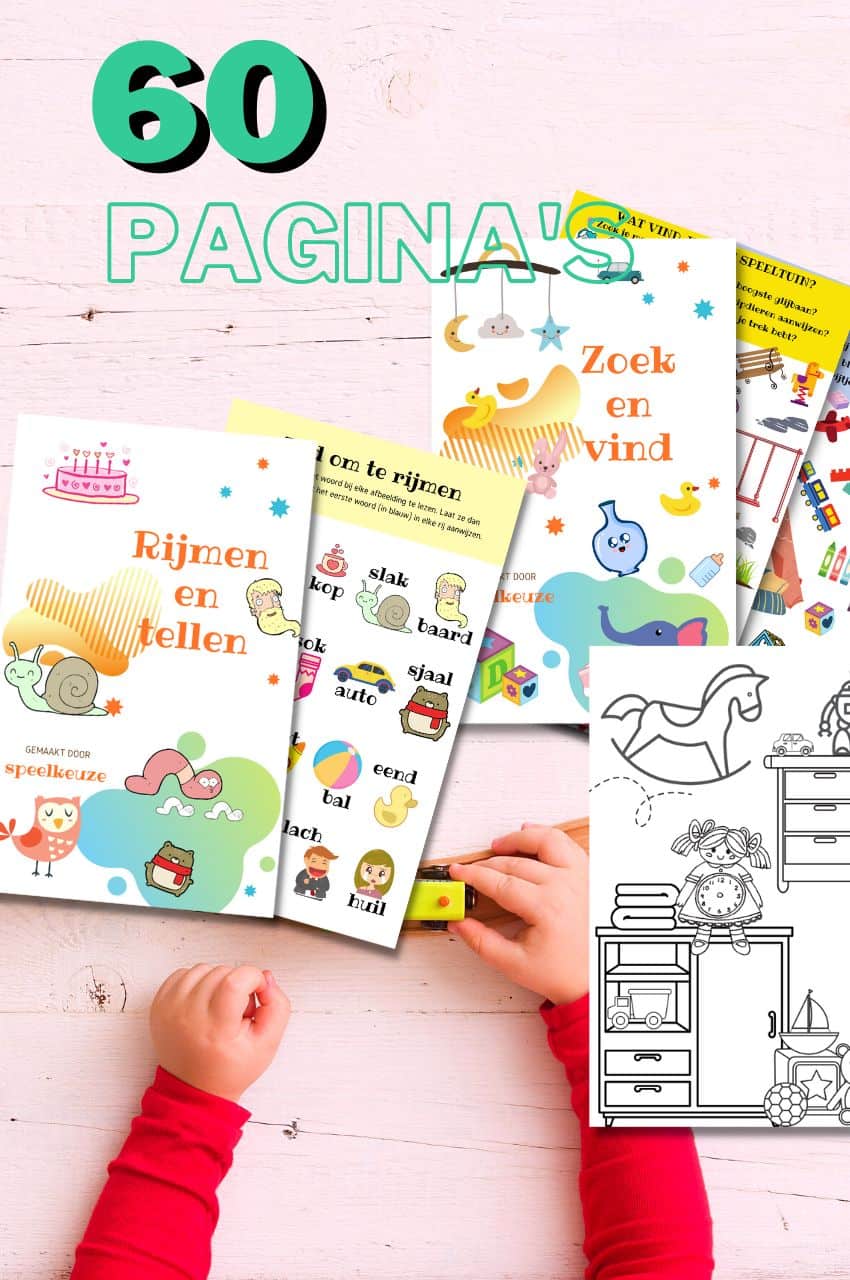 A play theme in your mailbox every month?
Fun play tips, activity books and more, with the first email being our free mini-guide "educational toys"
We will only use your email address for this newsletter and respect your privacy
How come my Hoverboard vibrates?
Hoverboard shaking or shaking may be caused by:
The rider who is underweight
The sensors are not fully enabled
Busy sensors even if you're not on it hoverboard bent
A faulty side board (including the sensors)
Does your hoverboard vibrate or squeak? Then it is probably best to adjust your board first by means of the reset button.
A vibrating hoverboard can be caused by a manufacturing defect, this is covered by the manufacturer's warranty at every online store.
A vibrating hoverboard can be caused by a collision.
Even if you stand with one foot on the hoverboard for too long, it can vibrate, this is not a defect. If you have looked at the instruction manual, you know that it explains that you should not stand with one foot on the hoverboard for too long when getting on and off.
It can also vibrate if you stand on it with two feet, but not well enough. It is very important that your weight is well distributed on the hoverboard.
There is a sub-board on each side of the hoverboard. The cause of the vibrations lies in the sub-boards. There is a rubber in the sub-board that causes the problem. The solution is simple: cut one millimeter off the rubber part and the hoverboard should work normally again.
Always try to recalibrate the hoverboard first. If you have already calibrated the hoverboard without result, it often helps to reset / recalibrate it a number of times in a row. If that doesn't solve the problem, your hoverboard is really broken and needs to be repaired.
This is what you need to do to prevent your hoverboard from shaking or vibrating
Let's start with when you hoverboard vibrates or vibrates while driving.
If your hoverboard vibrates and shakes while driving, it means that the sensors are only partially depressed and the motherboard will not know whether you are actually pressing the sensor or not.
The tab that contacts the sensor will only partially break the sensor, causing it to pop.
Is the rider heavy enough?
The first thing that can cause your hoverboard to shake or vibrate is that the rider is too light for the hoverboard. Most hoverboards have a minimum weight of only 20 kg (44 pounds), but at this weight it is (sometimes) not enough to push the tab down far enough to properly contact the sensor.
By moving your feet to the outside of the hoverboard paw pads, it should be enough to make a difference and stop shaking or vibrating.
This is the first thing you should try as it is the easiest solution and you don't have to take your hoverboard apart.
For a very short rider, it may feel like they are riding with legs wide apart, but once they get used to riding this way they will find that it is actually not a problem.
Read more: play outside with one of these top airtrack mats
My hoverboard shakes when I ride it
If the rider is now well above the minimum rated weight of 20kg and the hoverboard vibrates or shakes while you ride it, the position of the sensors may not have gone quite right in production as it always has, or over time shifted and out of alignment with the pedals.
This isn't that hard to fix, but it does require you to disassemble your hoverboard:
You will need to remove the screws securing the valves so that you can access the pedals.
If you have one, you can find the screws that hold the piston in place and remove it.
Add a small piece of thick paper between the propeller and the hoverboard to move it closer to the sensor.
You will likely need to loosen all three screws on both tabs and you may need to adjust both sides for best results.
This is sort of an empirical process to see how far you need to adjust to make it work with the rider normally riding the hoverboard.
But once you get it adjusted properly you'll be amazed at how well it works and how much fun it is to ride a hoverboard that no longer shakes or vibrates.
Also read: this is how a Hoverboard works
My hoverboard shakes when I get off
Your hoverboard may also begin to vibrate or shake and spin violently when you step off it.
You will find articles online about this kind of behavior caused by a vacuum. The vacuum that is created causes the sensor to stick; but unless you are one of the very early hoverboards this probably isn't the issue as all boards now have ventilation slots so the air doesn't get trapped to cause this shock or vibration.
More likely the cause of your hoverboard spinning and vibrating when you get off it is that the sensor tabs are too long and continue to work a bit when you get off.
This is easy to fix, but you will have to disassemble your hoverboard again. Once you have it apart, you can trim about 1/8 inch of the rubber pedals so they no longer interact with the sensor when there is no weight on the hoverboard.
But before you take the hoverboard apart, check which way the board turns when you dismount. That will be the side to trim.
The pedals are easy to to cut with scissors or a sharp knife. Be careful not to cut yourself. Once you put it back together, running you on it and try it, make sure the hoverboard no longer vibrates or vibrates when you get off, problem solved.
Those are the two main reasons why your hoverboard would shake, vibrate or jump out when you ride it or go off. Now I'm not saying it's impossible to have a faulty side plate (the sensor), but more often than not, one of the repairs mentioned above will fix your jiggling hoverboard issues.
And if it doesn't help, you can always look for a repairer.
Lees meer: This is how you should ride your Hoverboard - our tips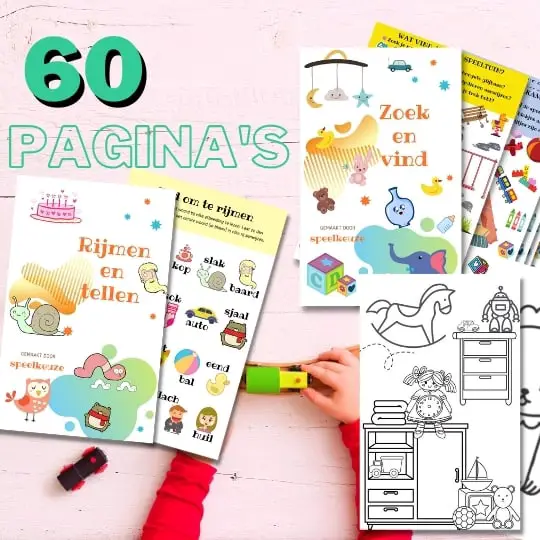 Always something to do for the holidays or rainy day?
Play Choice now has the ultimate activity book collection, with over 60 pages of fun coloring pages and educational puzzles.
Joost Nusselder, the founder of Speelkeuze.nl is a content marketer, father and loves trying out new toys. As a child he came into contact with everything related to games when his mother started the Tinnen Soldaat in Ede. Now he and his team create helpful blog articles to help loyal readers with fun play ideas.