Wooden toys vs electronic toys | What do you choose for your child?
I enjoy writing these articles for my readers, you guys. I don't accept payment for writing reviews, my opinion on products is my own, but if you find my recommendations helpful and you end up buying something through one of the links I may be able to receive a commission on that.
More information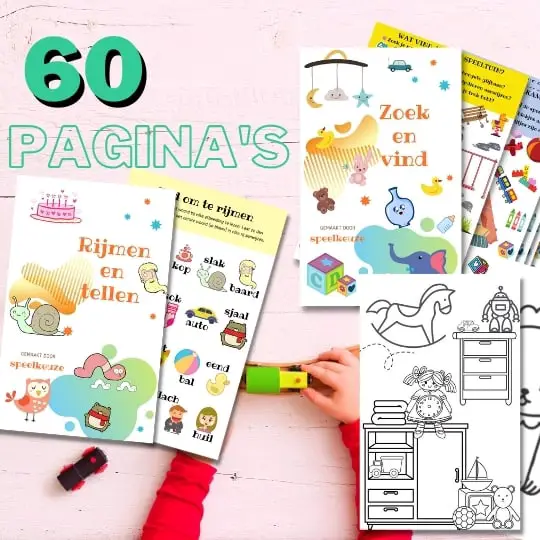 Always something to do for the holidays or rainy day?
Play Choice now has the ultimate activity book collection, with over 60 pages of fun coloring pages and educational puzzles.
Is wooden toys just great and educational? And are electronic toys educational enough and safe?
Wooden toys require more effort and effort from a child than electronic toys: pushing a button and getting everything done is fun for a while, but not for long. Wooden toys often remain interesting for longer.
In this article I will discuss the advantages and disadvantages of wooden and electronic toys.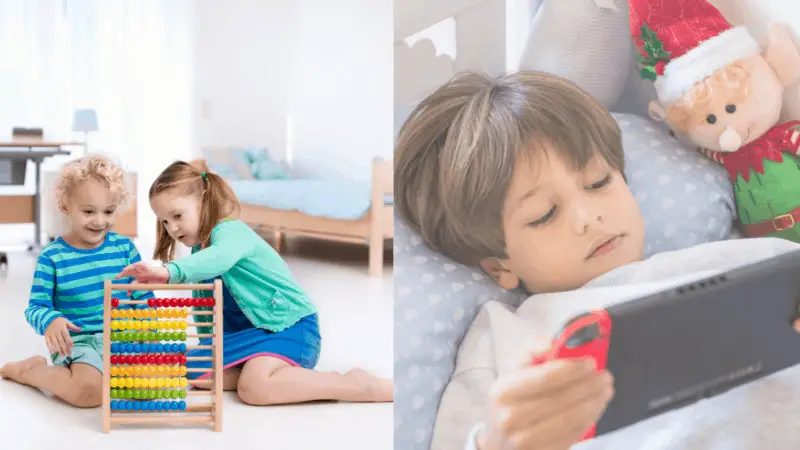 However, the question is whether wood is by definition an ideal toy, and whether electronic toys can also be very good for children.
It is not always the case that wood stands for 'good' and electronically for 'bad'!
However, it is true that your child is often more active with wooden toys than with electronic toys.
It is especially good for young children that they have to exert themselves more, which makes your child more adept at solving problems and more sociable later on.
It ensures that he can deal creatively with situations and events. But also electronic toys can sometimes make a very good contribution.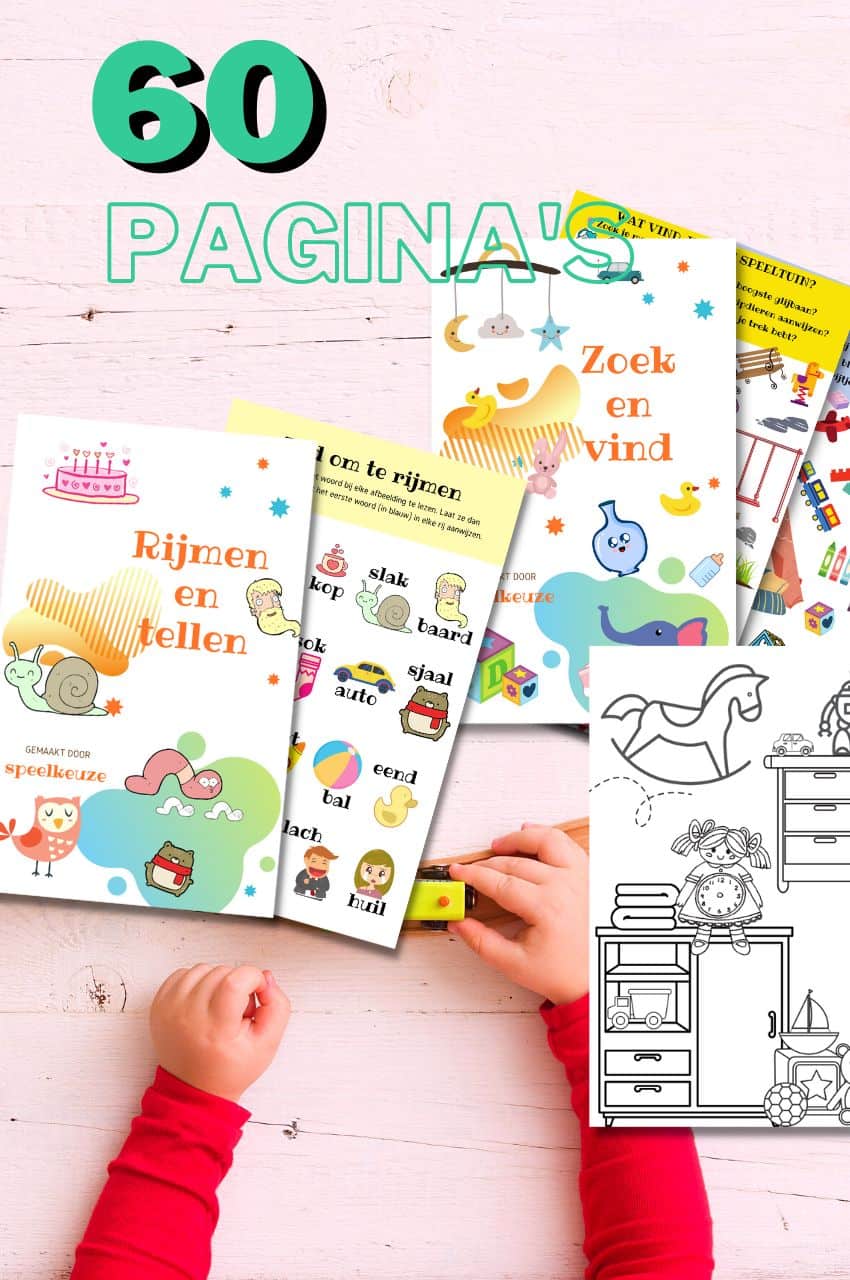 A play theme in your mailbox every month?
Fun play tips, activity books and more, with the first email being our free mini-guide "educational toys"
We will only use your email address for this newsletter and respect your privacy
What are the advantages and disadvantages of wooden toys?
Wooden toys have many advantages, but that does not apply to unsafe wooden toys.
Therefore always choose reliable wooden toy brands, which use sustainable wood and no toxic paints.
Wooden toys do not offer an easy play solution, your child will have to discover for himself how he can get something done by searching, turning, pushing, pulling, counting, passing and so on.
Super educational! It stimulates motor and mental development.
However, chemical substances can also be released from wooden toys, and that is the only real disadvantage.
Wooden toys are not always safer than plastic toys. Toxic substances may be present in the wood or the paint layer. Not good and especially not if children suck or chew it.
To make sure that your child plays with non-toxic and responsible wooden toys, it is better to go for safe brands that only produce responsible solid wooden toys.
Wooden toys are stimulating and promote socialization with other children.
Wood feels good because it takes on body temperature, wood has an attractive scent, and the texture is unique. All your child's senses are on edge and are working almost overtime.
Wooden toys are usually simple and therefore invite imaginative play.
Wooden blocks or a simple wooden puzzle such as the colorful rainbow stimulates fine motor skills and the mind of a child.
Read more about it here essential practice games & toys for fine motor milestones of your child
What are the advantages and disadvantages of electronic toys?
A good children's tablet is of course a wonderful addition to your home, but a plastic piano with tinny music tunes, or buttons on toy cell phones with loud trumpets is NOT.
Know which electronic toys you choose for your child.
Some sounds of electronic toys are quite annoying for us as parents and the toys also bore your child quite quickly. These toys are often made of plastic and break faster than wood.
However, there are certainly also advantages of electronic toys. For example, with some electronic toys, your child quickly learns to make sums, read, write and even program.
The really intelligent electronic toys start at about age 5. And I'm actually just talking about electronic equipment.
Have you ever seen programmable robots at work? As robot botley that encourages children from an early age – from five – to a basic form of coding in simple steps.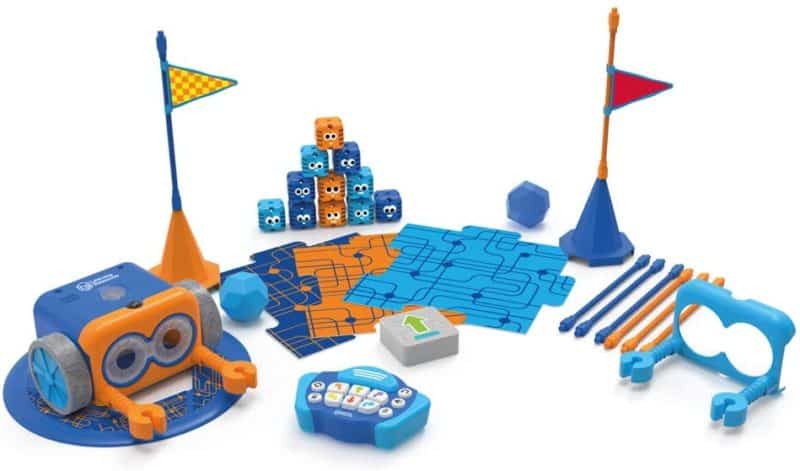 Another educational and very creative electronic game is Osmo Coding, you start with a Osmo Coding Starter Kit that you can expand.
You only have one an iPad for your child necessary for.
Osmo also allows your child to play physical games; draw, color, put puzzles on the table, while your child sees his actions on the screen.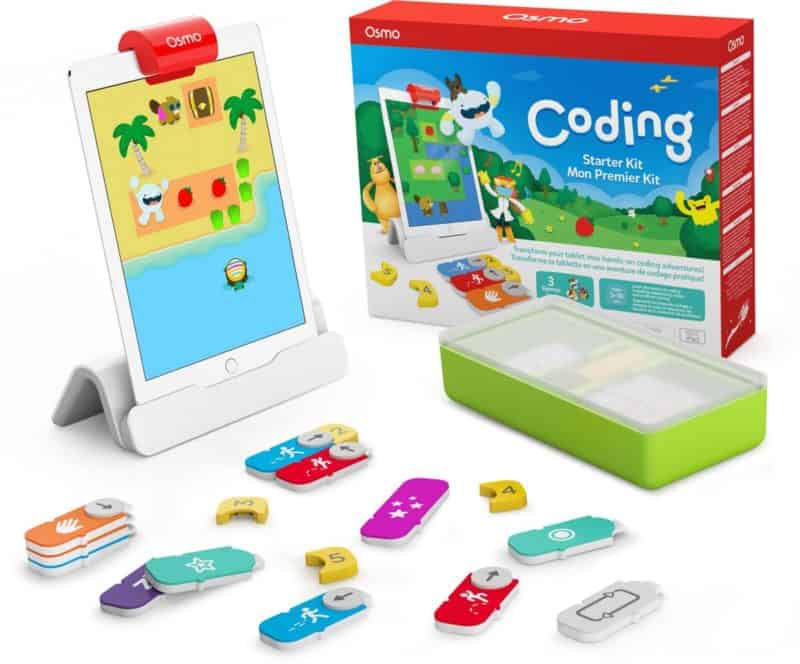 The (cheaper) electronic toys for babies and young children are often attractive and colorful, they can be quite educational, but just don't use them too often.
However, what I don't like about some electronic toys is that you always need batteries and that they often break faster.
It is also a pity that it makes your child a bit lazy. It simply takes little effort to press a button and get a 'reward'.
Always teach your kids to play with simple wooden toys first, then a little noisy toys every now and then won't do much harm.
If you want to buy really good and educational electronic toys by the age of 5, that's fine, but keep in mind that your child also gets enough exercise.
You can put a limit on playing with iPad or PC.
When playing, always leave enough space for your child to fantasize and find solutions themselves.
What chemicals are in toys?
Your young child could suck on his toys, but the possible release of a minimal amount of formaldehyde from wooden toys does not seem to pose a danger to children.
Harmful substances that could be in wooden toys are metals and formaldehyde. If it is painted, there are sometimes metals in the paint layer.
Still, I would go for the safe brands myself.
PVC is more harmful, and unfortunately this material is all too common with electronic toys.
Many electronic toys are made of PVC, which contains many harmful substances, such as phthalates, mercury, lead, dioxin, and BPA.
Bad for the brain development of children and hormone disrupting in the bargain.
My advice: for babies and little ones, always go for the most natural materials if possible.
For example, natural rubber is safe, unlike PVC. For electronic toys, PVC is more likely to be used.
I always choose safe wood, even if a small amount of formaldehyde, as I wrote before, is 'no danger'.
But as far as I'm concerned, toys should always be free of any harmful substance!
Here I have the best toys without BPA listed for you
The result of more (educational) electronic toys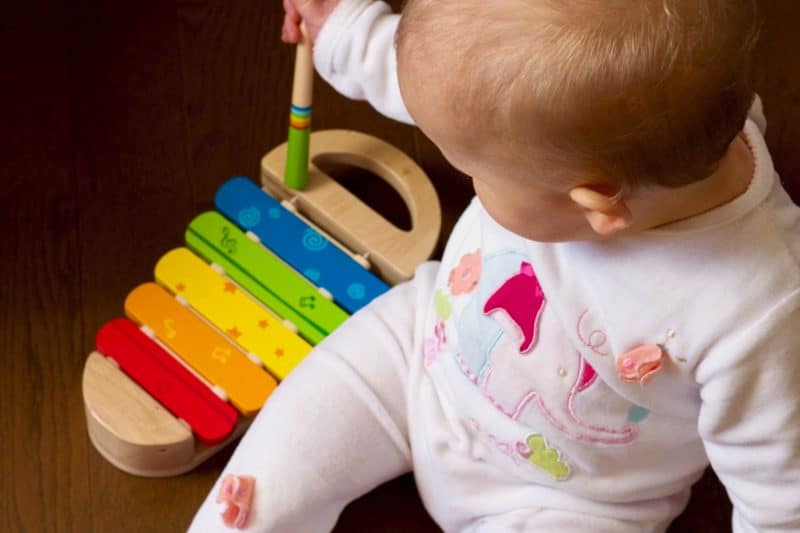 Manufacturers are increasingly producing (educational) electronic toys.
Unfortunately, a natural product such as wooden toys is no longer always popular. There are also more electronic toys for very young kids on the shelves than simple basic toys.
Toy advertising, both online and on TV, is mainly about electronic toys, with consequences.
Electronic toys give babies and young kids less fun to play, the child sometimes becomes a bit lazy because it has less effort than when playing with a ball or with a nice wooden puzzle.
A child's creativity may be limited if they are overused.
Yet there is for toddlers and older fantastic interactive software on the market, also calling on their insight and creativity.
Toys have a major impact on a child's development.
Children like to play, but if a child is only accustomed to electronic toys, the function of which is limited and obvious, then a child may avoid toys whose function is not very clear (such as a block game of a balance board).
Playing with electronic toys in particular can hinder the healthy development of a child.
If kids are a little older and want to play with responsible interactive software, that can be a very good choice.
These games are creative, they work on their mathematical understanding, language is discussed and sometimes even programming and coding!
What is the best choice for us as parents?
Parents should be aware of the functional limitations of some electronic toys, and find a good balance.
Toys do not have to be easy for a child, there must always be a certain challenge involved.
It is good to encourage creativity and imagination by purchasing basic wooden toys - preferably from sustainably managed forests - for your baby and toddler.
Your child will then be motivated and happy to play with simple - non-electronic - toys.
While playing, it determines the functions of the basic wooden toys itself. They can do so much more with it!
It may be a good idea to let friends, grandparents, and other family members know about the limitations of some electronic toys for your little one.
Let them know how you feel about toys and why you make certain choices. This prevents you from tripping over the non-useful electronic toys after a child's birthday.
Ask them for toys that children can give themselves a little trouble with. Your little one will have a sense of victory if he manages to understand the game or toy.
The environmental issue may also play a role for you, and you want to make sure that the toys are made of wood from sustainably managed forests, such as rubber trees.
When your child is a little older, there will naturally be room for the iPad or other intelligent, creative electronic toys.
Also read: Gardening with your child – great tips for working together in the garden
Why is discovery play important?
Discovery play is very important for children, and also for babies.
Toys that encourage this way of playing are wooden toys.
It helps your child to understand how his body functions (motor development) and teaches him the consequences of certain actions.
A toy made of wood stimulates, and teaches your little one how to achieve a desired effect, and how to to play with others.
He also learns to come up with solutions by using his creativity and therefore also his head.
The quality of play and, as well as the type of toys you choose, have a major impact on your child's problem-solving abilities.
If children grew up with only electronic toys, they would most likely miss out on a lot of important life lessons.
Finally,
I hope that my story has helped you and that you can make a good choice of toys for your child. My simple conclusion is:
Wooden toys are eco-friendly, sustainable toys and certainly cool, just as electronic toys can be cool.
You just have to pay attention to the latter that it does have an educational value. It really must have more to offer than just pressing buttons with light and sound.
Before I close, I would like to point out that there are other ways of playing that should just as well be part of the development; riding a bike, soccer, shovel sand, karting, steppes… just like we used to do.
But that's another story.
Read more in Playing outside: a complete guide | best games and stimulating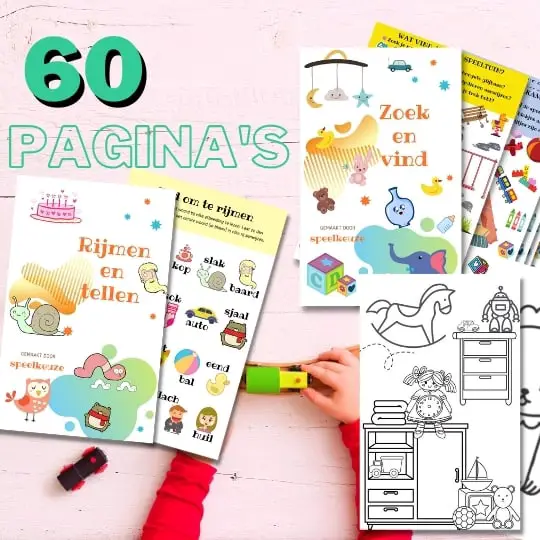 Always something to do for the holidays or rainy day?
Play Choice now has the ultimate activity book collection, with over 60 pages of fun coloring pages and educational puzzles.
Joost Nusselder, the founder of Speelkeuze.nl is a content marketer, father and loves trying out new toys. As a child he came into contact with everything related to games when his mother started the Tinnen Soldaat in Ede. Now he and his team create helpful blog articles to help loyal readers with fun play ideas.