Can you connect multiple AirTracks together?
I enjoy writing these articles for my readers, you guys. I don't accept payment for writing reviews, my opinion on products is my own, but if you find my recommendations helpful and you end up buying something through one of the links I may be able to receive a commission on that.
More information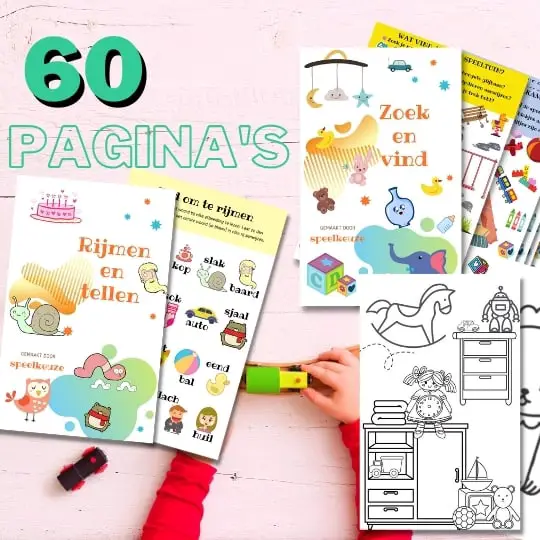 Always something to do for the holidays or rainy day?
Play Choice now has the ultimate activity book collection, with over 60 pages of fun coloring pages and educational puzzles.
Is the default AirTrack mat too short for the antics at your house? Then you are probably wondering whether you can connect several AirTrack mats to each other.
Yes, it is possible to connect AirTrack mats together! You do this by means of a special connector with Velcro, which ensures that two Airtrack mats connect seamlessly.
In this article I will tell you more about how you can connect several AirTracks together, so that you can create a longer jumping floor for yourself.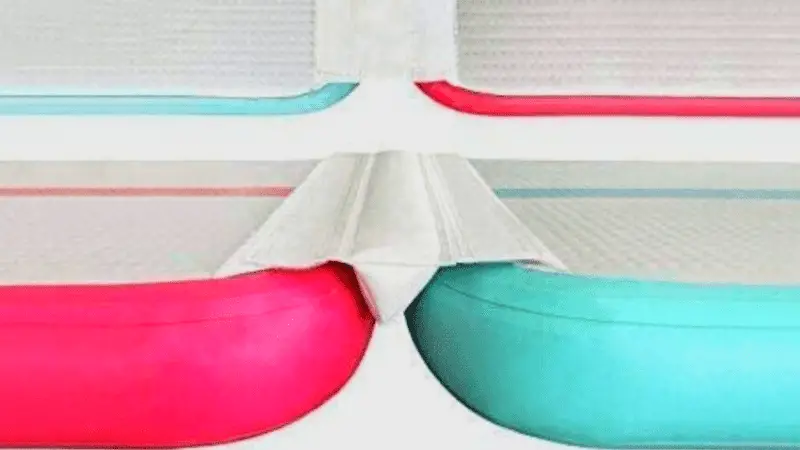 If you would like to expand your Air Track, you can!
Are you still looking for a good Airtrack mat? I have listed the best AirTracks here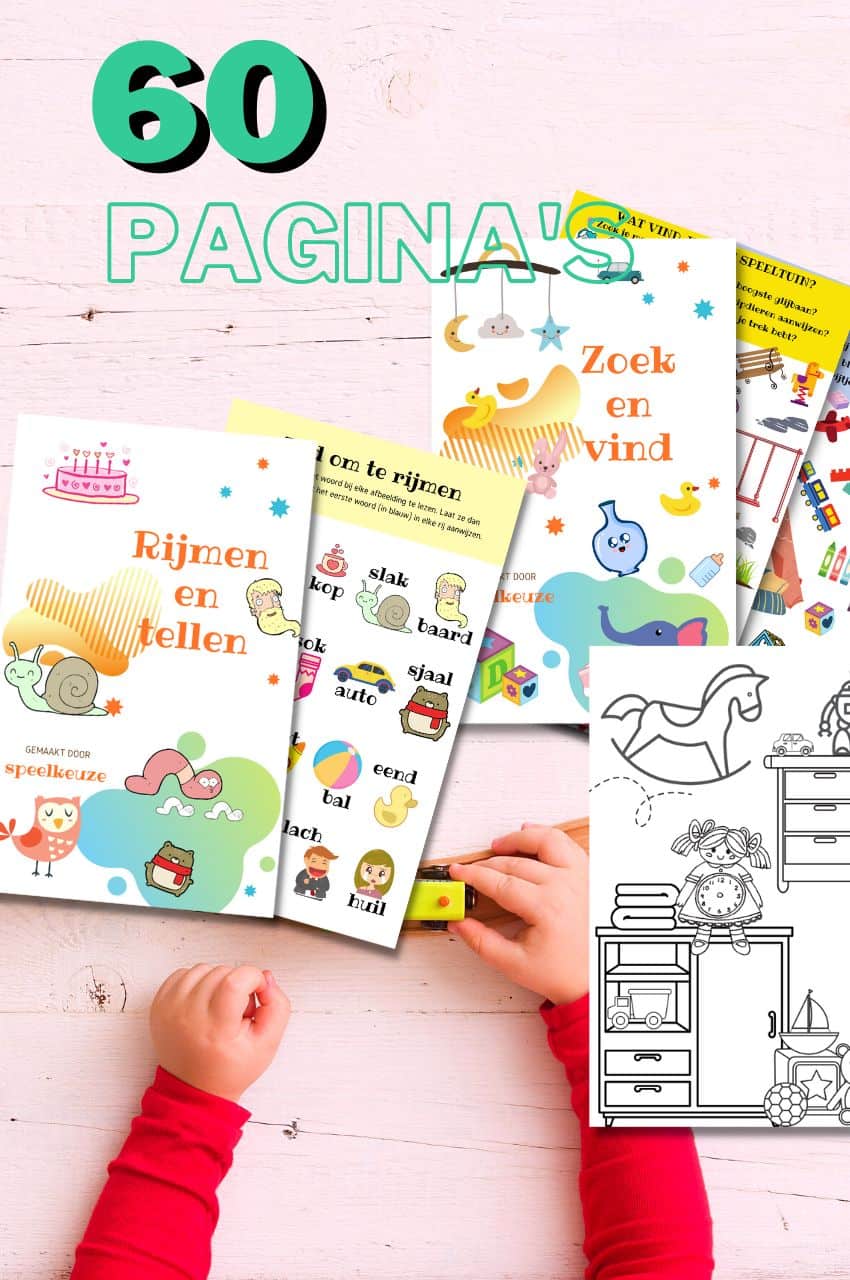 A play theme in your mailbox every month?
Fun play tips, activity books and more, with the first email being our free mini-guide "educational toys"
We will only use your email address for this newsletter and respect your privacy
Not enough space inside, but outside?
AirTracks can be used for a variety of activities and sports, including gymnastics, gymnastics, cheerleading and parkour.
You can use determine the air pressure of the AirTrack yourself, adapted to the sport or activity that you will practice on the mat.
If you have little space indoors, but do have a large garden, you can use a single AirTrack mat indoors, for example, and two or more mats outside!
Outside you connect as many mats together as you want, by means of a 'connector'.
That's the great thing about AirTracks; depending on the available space, you use one or more mats and fasten them together very easily and quickly.
The more AirTracks, the more room to move. This little boy shows why it's so much fun:
What is an AirTrack connector?
You can therefore connect two or more AirTracks with each other using a connector.
The connector is a professional mounting strip with which you can join mats into a whole.
This way you create an exercise mat that fully meets your needs.
What kind of connectors are there?
There are several of these mounting strips on the market. Below are some popular options:
The TrackConnect
The AirTrack Connector
The AirTrack Nordic Connector
There are brands, such as the AirTrack Factory and AirTrack Nordic, that sell connectors for their mats separately, but you can also purchase a universal connector, like this connector.
Universal AirTrack connector
I will now go into a little more detail this universal AirTrack Connector.
Regardless of the type of AirTrack you have, the AirTrack Connector can therefore be used to connect multiple mats.
For this Connector, a welding machine was used to connect the sides together, instead of gluing by hand.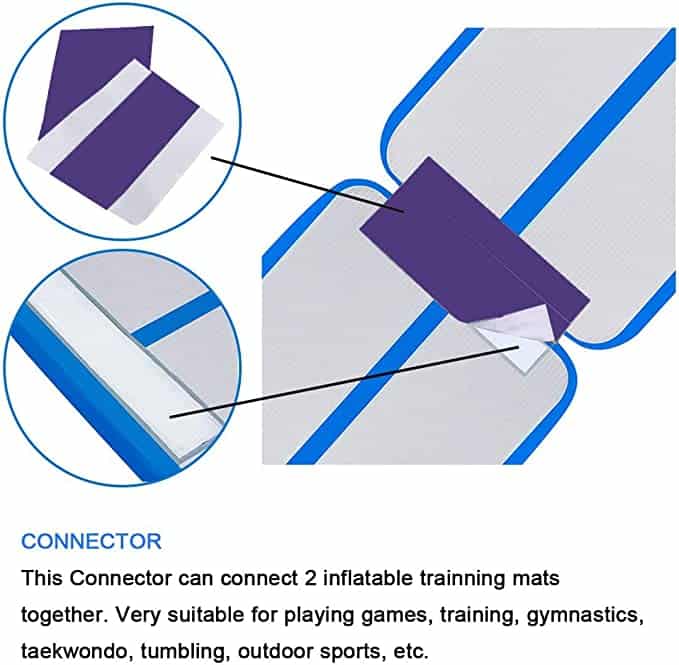 Material: 0,9mm PVC and the best, most durable Velcro.
Dimensions: 81 x 28 cm, suitable for 1 meter wide AirTracks.
Connect your AirTracks together to double your tumbling fun!
It is very easy to connect two mats (with or without the same size) to meet your personal needs.
For the long side, you can use more than one connector for attachment.
What are the advantages of a connector?
Why use a connector? What can it do for you?
Below you can read the advantages of a connector:
Seamless transition
Securely attached
Portable
Light weight
Perfect fit
When connecting two mats, you will hardly notice that the connector is there, it actually feels like you are using one long mat.
The Velcro ensures that the equipment cannot shift and that you can always train safely on the mats.
So you don't have to worry if children are playing or jumping on the mat; the AirTrack remains a safe piece of equipment.
The Connector is also convenient to take with you; it fits easily into any transport bag. It is also lightweight and always has the perfect fit!
Also read: When can a child jump with two legs?
FAQ
How do you keep AirTracks from slipping?
To ensure that AirTracks do not slip, you can place them on a stiff, non-slip mat. Always avoid a slippery floor as a surface.
What other accessories for the AirTrack do you have?
In addition to a connector and mat for under your AirTracks, you must of course also have a pump to inflate your mats.
Furthermore, a repair kit is essential if your AirTrack ever breaks (read here how to repair your AirTrack).
What about the sizes of the connector?
As I mentioned above, an AirTrack connector can have different sizes, depending on the type of mat you are going to order or already have at home.
Below you can read which size you need for which product from the AirTrack factory:
Training Set (without foam): 0.6 x 0.2 m
AirFloor Home Spark/Pink/Blue (with foam): 1 x 0.2 m
AirTrack Spark 5 x 1.4 m (with foam): 1.4 x 0.2 m
AirFloor p1 (with foam): 200 x 20cm
AirTrack P2 (with foam): 200 x 20 cm
AirTrack P3 (with foam): 200 x 20 cm
AirTrack P3 (with foam): 280 x 20 cm
Size of the foam under the TrackConnect: 1 x 0.1 x 0.11 m
With this information it should be a piece of cake for you to find the right size Connector for your mats!
Now you may want to better understand the difference between all these types of AirTracks, if you are not fully aware of that already. Below I will give you more information about this.
Which AirTracks can I link together?
Not all AirTrack Factory AirTrack mats are designed to be linked together. Below you can read which AirTracks are suitable for connecting to each other:
training set
AirFloor Home
AirTrack Spark
AirFloor P1
AirTrack P2
AirTrack P3
With the TrackConnect you can connect two AirFloors, AirTrack Sparks, AirTrack P2s or AirTrack P3s to create a longer exercise mat.
You can choose from different sizes, both for home training and for professional training.
What is the AirTrack Nordic Connector?
The AirTrack Nordic Connector is specially designed to connect AirTracks together.
Thanks to this connector you will have a longer tumbling track in no time on which you can perform more tricks.
The AirTrack Nordic Connector is a connecting piece that allows two AirTrack mats to connect seamlessly.
The connector features two Velcro surfaces that stick to the AirTracks, keeping the mats firmly together.
This creates a long, almost seamless track and you can expand your training considerably.
Conclusion
AirTrack mats can be linked together to create a longer spring floor for athletes of all levels.
By linking multiple AirTrack mats together you can create a longer and wider surface that is perfect for practicing gymnastics, cheerleading and other activities.
The AirTrack mats also provide extra bounce and cushioning, so you can practice safely and comfortably.
Also read: What can you do on an AirTrack? Top 4 exercises for at home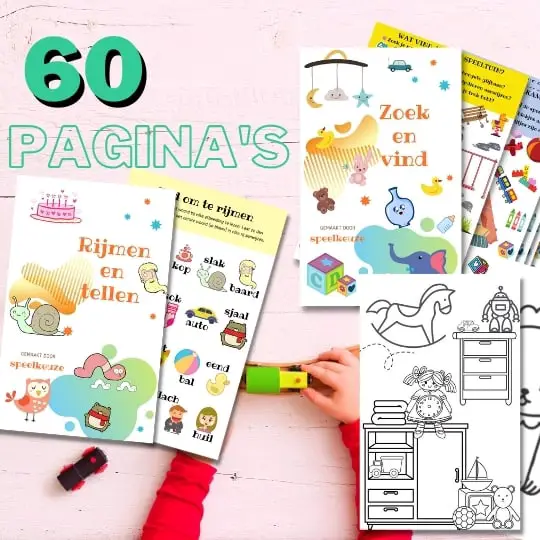 Always something to do for the holidays or rainy day?
Play Choice now has the ultimate activity book collection, with over 60 pages of fun coloring pages and educational puzzles.
Joost Nusselder, the founder of Speelkeuze.nl is a content marketer, father and loves trying out new toys. As a child he came into contact with everything related to games when his mother started the Tinnen Soldaat in Ede. Now he and his team create helpful blog articles to help loyal readers with fun play ideas.