Can you make clay malleable and moist again?
I enjoy writing these articles for my readers, you guys. I don't accept payment for writing reviews, my opinion on products is my own, but if you find my recommendations helpful and you end up buying something through one of the links I may be able to receive a commission on that.
More information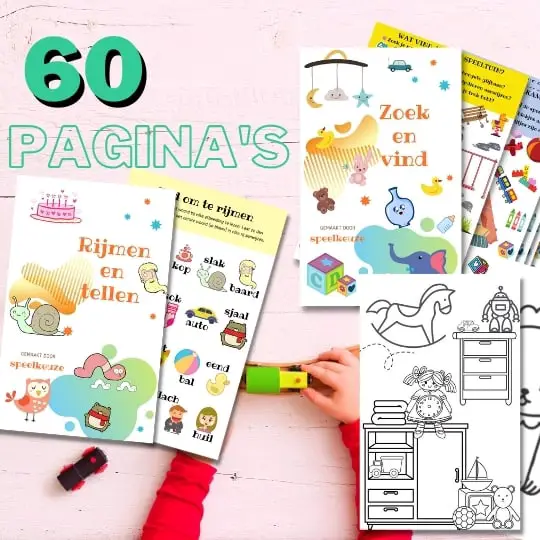 Always something to do for the holidays or rainy day?
Play Choice now has the ultimate activity book collection, with over 60 pages of fun coloring pages and educational puzzles.
Clay is a favorite craft material for many children. They are useful toys that generally leave little mess.
However, if you don't clean it up properly after playing, it will dry out very quickly.
Fortunately, you can make clay malleable and moist again by adding some water, the easiest is to disassemble the dry clay into small granules and pour some water into the storage container.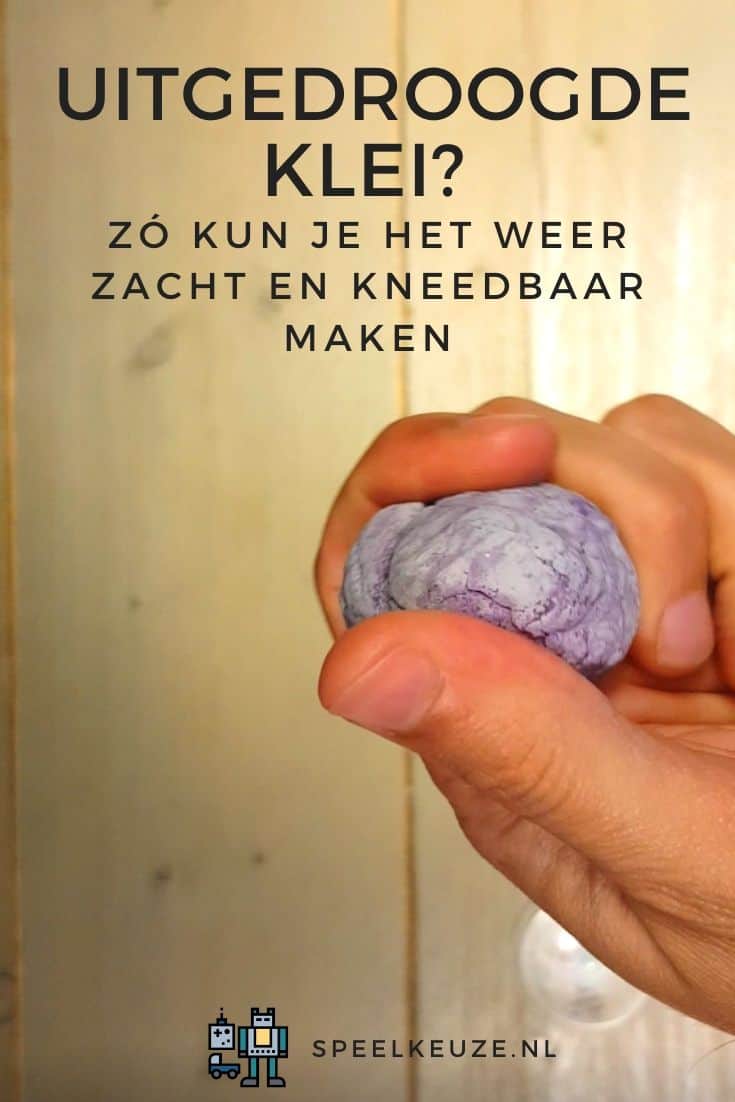 In this short article I will tell you what types of children's clay there are, and give examples of a number of fun products. Finally, I will explain exactly how you can make clay malleable and moist again.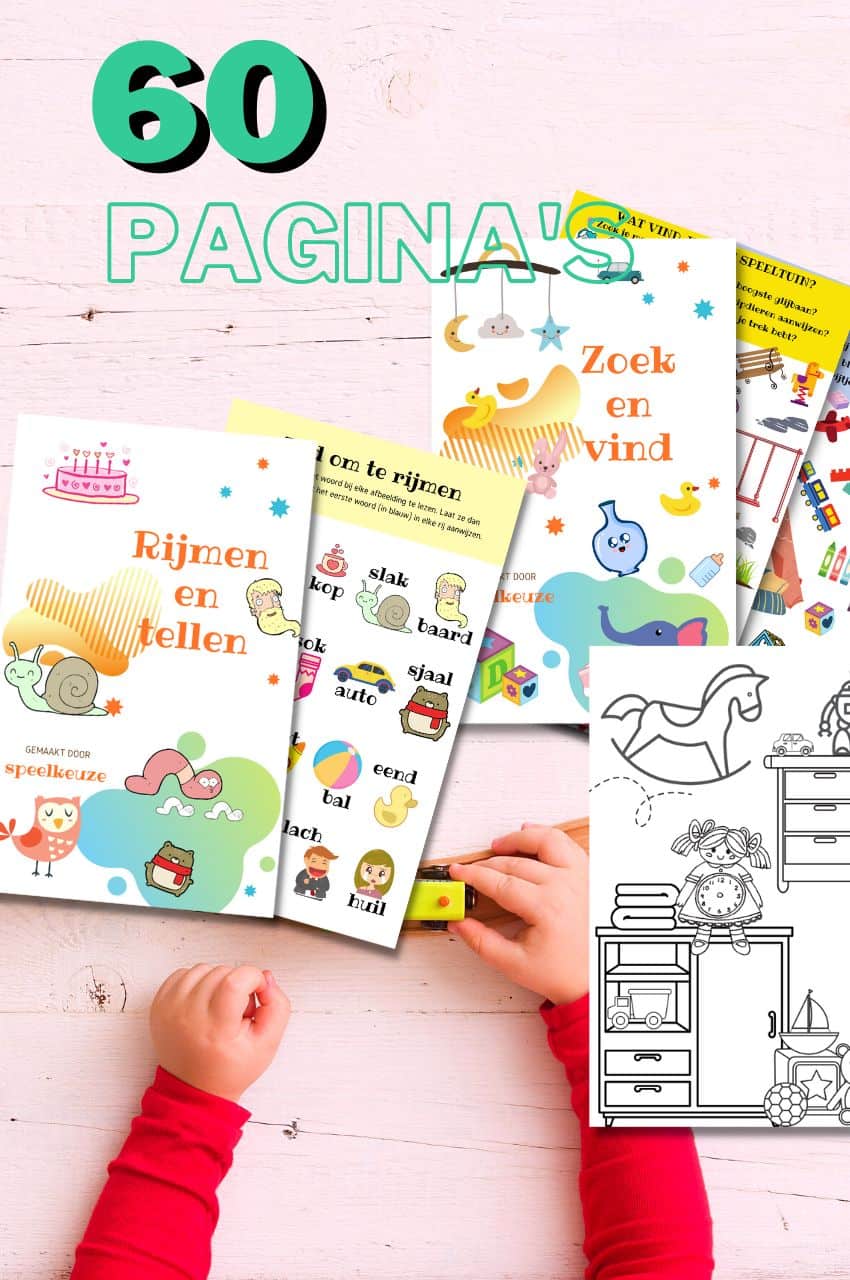 A play theme in your mailbox every month?
Fun play tips, activity books and more, with the first email being our free mini-guide "educational toys"
We will only use your email address for this newsletter and respect your privacy
What different types of children's clay are there?
First you need to know a little bit about clay.
Clay is a rock that you find underground and consists of lutum. Clay has been used to make statues, pots and vases for thousands of years.
It is versatile material that young and old can use creatively. With clay you can, among other things, form sculptures, make objects, and design casting molds.
Clay comes in various types, and with each one you can create fantastic works of art!
Nowadays there are many types of children's clay on the market that kids can play with. I will discuss some of the most famous clay brands.
1. Play Doh
2. HIS
3. Crayola
4.Foam Clay
These brands offer many types of clay, with accessories or only in pots and in many cheerful colors.
Play-Doh produces modeling clay that is available in a variety of bright colors. The clay is non-toxic, does not stain and can be used again and again.
This clay is wonderfully soft and easy to knead. Even if the clay has been outside the packaging for a while, it remains well malleable.
The great thing about Play-Doh clay is that if a child accidentally swallows a little clay, it is not harmful. Children with a gluten intolerance should be careful, because the clay contains wheat flour.
A good example of Play-Doh clay is the Play-Doh Classic Color - 4 Pots. This set contains 4 large Play-Doh pots with different colors of clay.
SES sells clay molds, modeling clay, glitter clay, scented clay and so on.
The clay is very safe: unlike Play-Doh, it is gluten-free and also extremely salty so that children will not eat it quickly.
With the SES 8 x Superdough Clay with Shapes you get a complete set with all kinds of clay from the SES range. The clay is super washable and does not dry out while playing.
Crayola is a natural earth clay that hardens when exposed to air for a long time. You don't have to bake the clay.
The Crayola Modeling Clay - Neutral Colors is soft modeling clay that remains flexible. The clay does not dry out and you get 8 sticks in four different colors. For children from 3 years old.
Foam Clay is also a popular clay among kids. The Foam Clay - Clay - Set with 10 Colors of 35 gr is suitable for kids from 3 to 10 years old.
It is self-hardening modeling clay with small balls. The clay is ideal for covering objects and the clay is packed in handy boxes.
Pack the clay you are not using properly and airtight. The many reviews show that this clay is very popular with children!
These kids clay brands are water based, at least the products I've seen from them.
Can you make clay malleable and moist again?
Any clay that consists of water and what is exposed to air generally dries quickly. This is normal: the moisture in the clay evaporates.
Most types of children's clay will harden if you do not put it back in the packaging after playing. Fortunately, in most cases you can make clay malleable again.
You do this by adding some water.
Whether the clay is malleable also depends on the composition of the clay. Always read the packaging of the clay whether you can make the material malleable again and if so, with what.
There are children's clays that harden, and they are usually water-based. You should be able to make it malleable again with some water.
I thought it needed quite a bit of water, a little more than I expected. But my clay was also very dry. Just add something little by little.
I managed to at least bring the water-based SES clay back to life. It was a big dried out ball and I thought it worked best to take it apart first as the inside of course stayed completely dry.
Then I left it for about fifteen minutes and then I could knead it again. Super!
To prevent clay from hardening, it is always wise to keep it in the packaging and put the lid back on the container.
Do this also while crafting, with the clay you are not using.
Another thing you could do to prevent it from drying out is to spray a little water on the clay after each use, just in the package on the clay ball.
You can knead the clay after wetting it, but that is not necessary.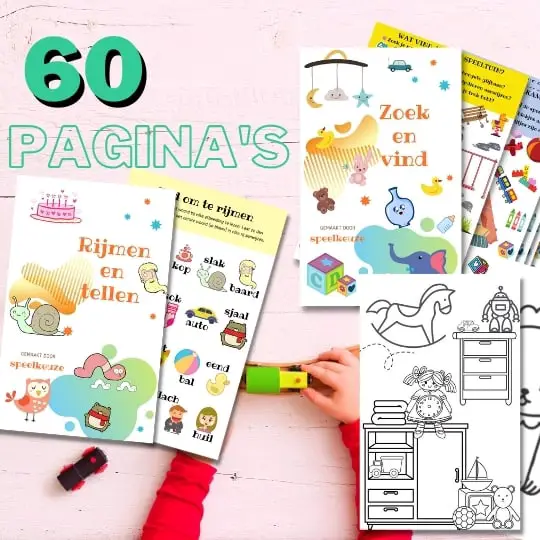 Always something to do for the holidays or rainy day?
Play Choice now has the ultimate activity book collection, with over 60 pages of fun coloring pages and educational puzzles.
Joost Nusselder, the founder of Speelkeuze.nl is a content marketer, father and loves trying out new toys. As a child he came into contact with everything related to games when his mother started the Tinnen Soldaat in Ede. Now he and his team create helpful blog articles to help loyal readers with fun play ideas.